13 Best Team Building Activities in Orange County for 2023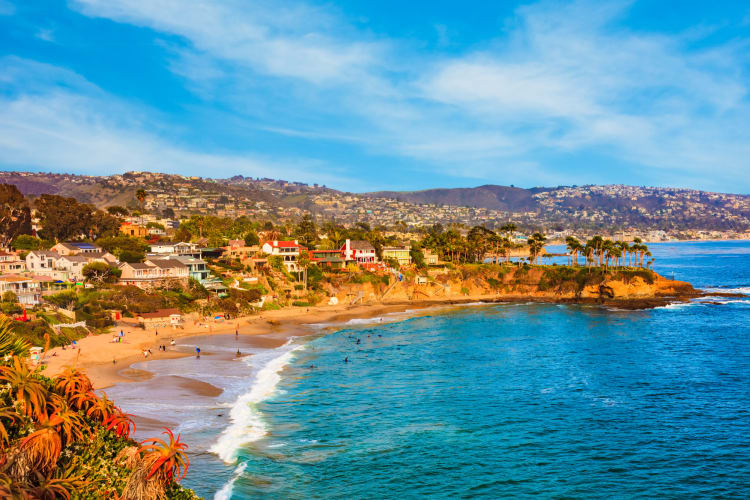 Are you searching for team building activities in Orange County? Maybe you want to boost morale, build bonds and enhance employee retention? All of these and more are terrific reasons to get started planning team building activities for your crew. With its golden beaches, world-class entertainment, arts, culture and outdoor recreation, Southern California offers a unique landscape of team building activities suited to just about any group.
The warm and sunny locale of Orange County, California is home to (and headquarters of) a wide range of companies that include Boeing, Bank of America, the Walt Disney Company and the University of California, Irvine. From large corporations to small local businesses, all teams can benefit from the fun and out-of-the-box concept of team building activities. Check out our list of fun and unique activities specifically designed for teams and groups.
Jump to Section
---
OUR RECOMMENDATIONS
---
13 Best Team Building Activities in Orange County
1. Team Building Activities on Cozymeal
Whether it's food tours, wine tasting or gourmet cooking classes, team building activities in Orange County are a delicious way to bring the group together. Staff members can get competitive and split into smaller teams to create the best soufflé, tastiest pizza or most dazzling desserts. Organization, time management and communication skills are all used as they work together to prepare a meal that they can all enjoy together. Gourmet chefs, wine sommeliers and expert guides lead these team building activities in Orange County, perfect for a work anniversary or Employee Appreciation Day idea.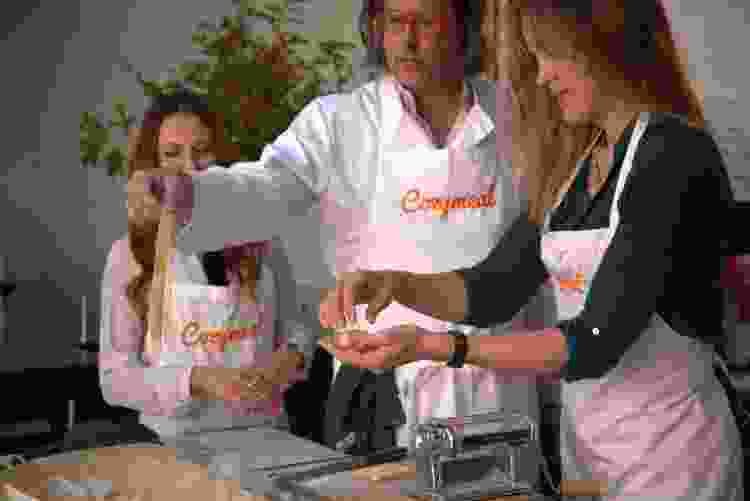 2. Cooking Classes
Cooking is a team endeavor that yields delicious results. Cooking classes in Orange County range from bread baking and sushi making to gourmet Italian, French and Indian cuisine. Your colleagues can collaborate, laugh and listen to each other while preparing a delicious meal they'll share. Choose from cookie decorating and macaron making to stir-frying, grilling, roasting and even pasta making classes in Orange County for fun and interactive corporate team building events.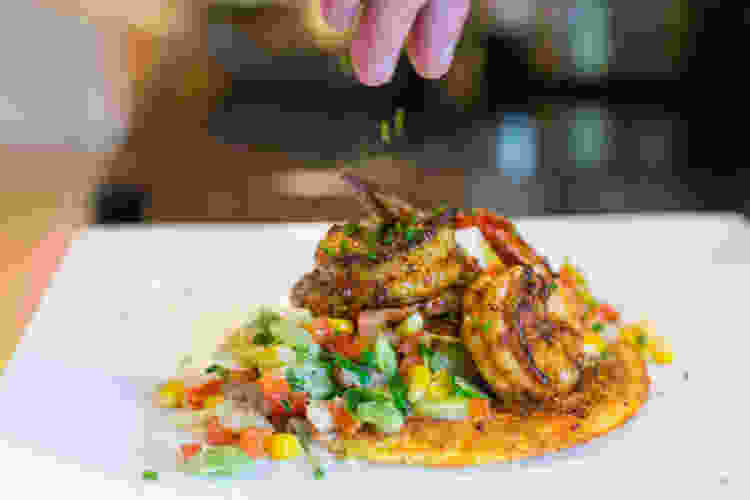 3. Online Culinary Team Building Activities
Online team building activities are a great way for remote team members to connect from the comfort of their own kitchens. Via Zoom, groups can enjoy a variety of online mixology classes and virtual wine tastings, as well as a wide assortment of online cooking classes. This is the perfect team building activity in Orange County for fully virtual teams with employees in various locations.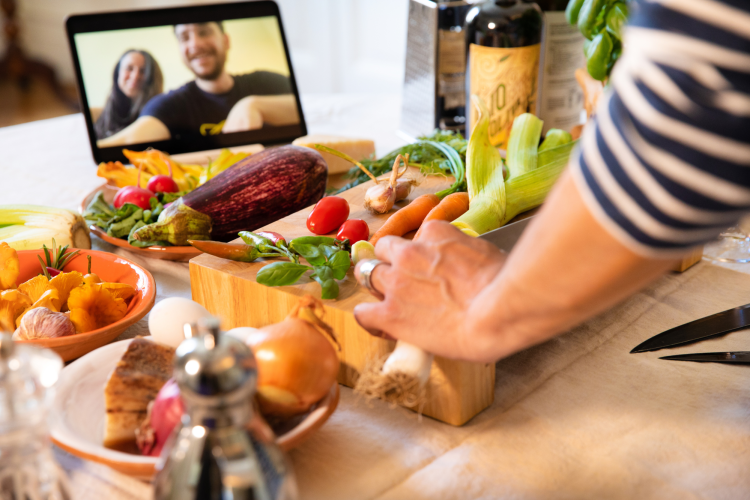 4. Food Tours
Southern California offers a diverse array of coastal seafood, organic produce and fresh local ingredients. Food tours are an excellent way to bring team members together for a corporate outing, team get-away or other team building activity in Orange County. Experienced guides lead these fun and interactive tours as you explore markets, restaurants, bars and cafés while sipping and sampling local specialties. Discover landmarks, structures and architecture you may have never noticed.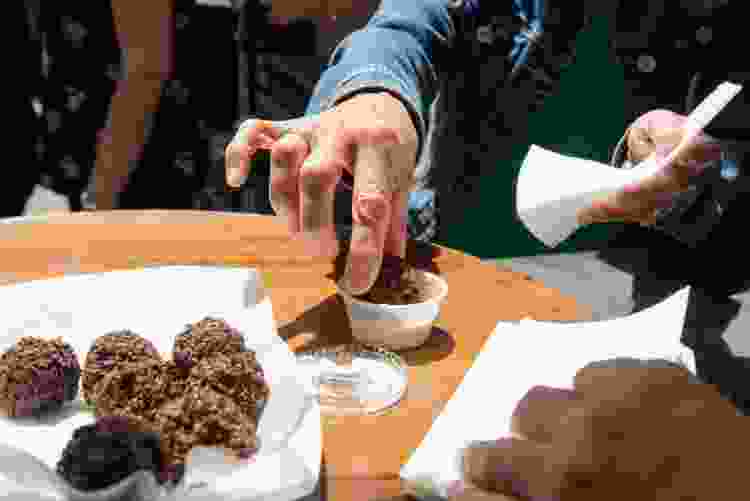 5. Escape Room
Escape room team building events in Orange County are wildly popular these days. Spend time searching for clues, solving riddles and using creativity and teamwork to crack the code and escape the room. Escape room themes range from murder mysteries, bank heists and fantasy to pop culture, zombies, Harry Potter and more. Check out Crossroads Escape Games in Anaheim, Legacy Escape Rooms in Costa Mesa or EscapeX Rooms in Irvine for fun team building games.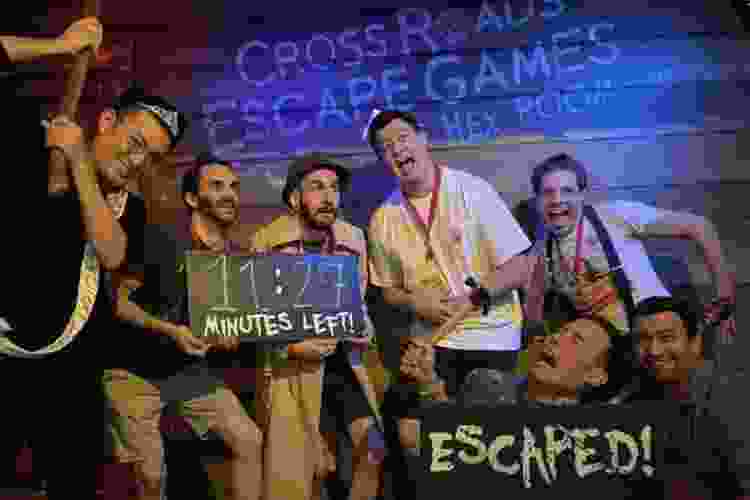 6. Share Smiles at the Happiest Place on Earth
If you want happy employees, it just makes sense to visit the Happiest Place on Earth. When in the O.C., Disneyland comes in at the top of team building activities in Orange County. Team members can spend the day riding coasters and thrill rides, watching musical shows and nibbling on all sorts of treats. It's not just a day at the park, it's a bonding experience they'll remember.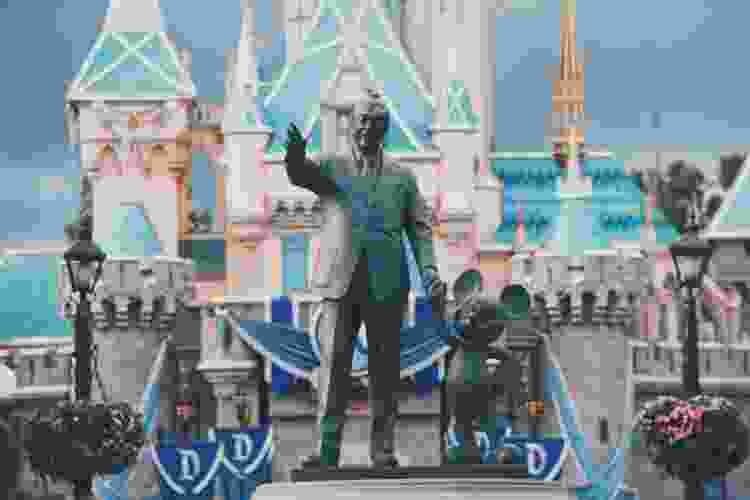 7. Beach Time
Laguna Beach, Seal Beach and Huntington Beach (to name just a few golden SoCal strands of sand) are all excellent spots to take in a game of volleyball, cornhole, frisbee or horseshoes. Those not into the athletic side of beach life can team up for a sand sculpting contest.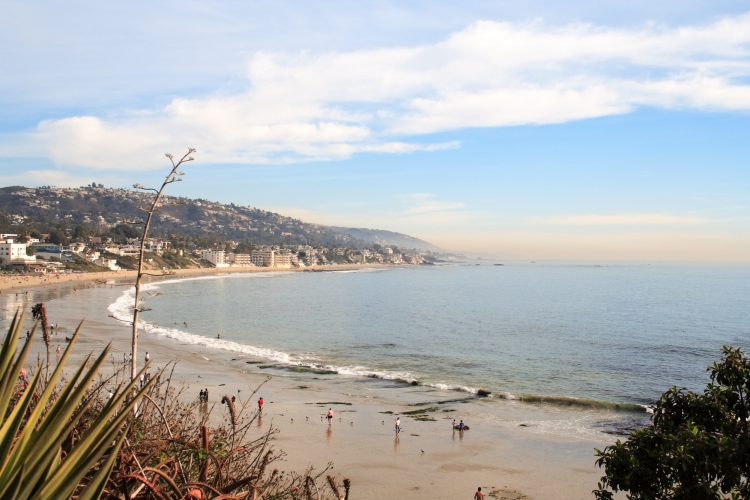 8. Axe Throwing
Pick up an axe and give it a whirl — at the target, of course! This unique team building activity in Orange County has become wildly popular in recent years. Whether beginners or seasoned axe throwers, your team will have fun learning how to properly perfect their throw. They can even put some friendly competition in the event by scoring the closest hits on the target. Check out the Axe Lair in Upland for your next event.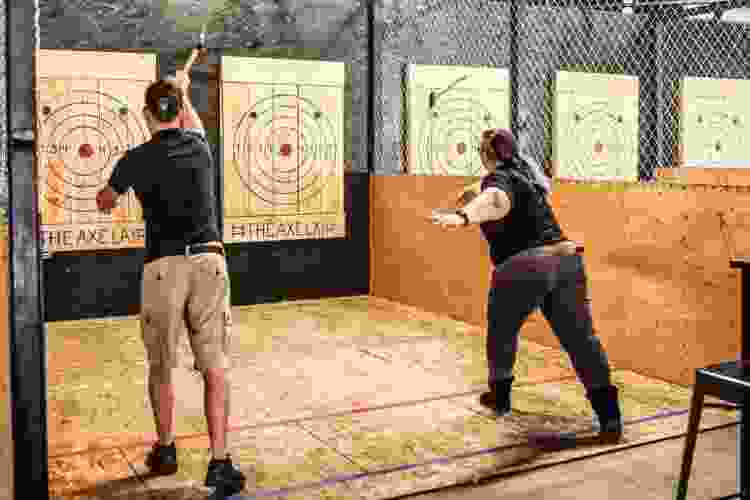 9. Electric Bike Tour
Recreational activities make excellent team building experiences for small or large groups of team members. Pedal your way around town on an electric bike tour. This team building activity in Orange County gets coworkers out and about to explore favorite places and discover new ones.
10. Day at the Museum
With museums like the Orange County Museum of Art, the Lyon Air Museum, the Laguna Art Museum and the Surfing Heritage and Culture Center, there's no shortage of cultural team building activities in Orange County. Just taking a few hours away from the office to stroll among art, sculptures and historic exhibits is a fantastic way to boost morale and increase employee engagement.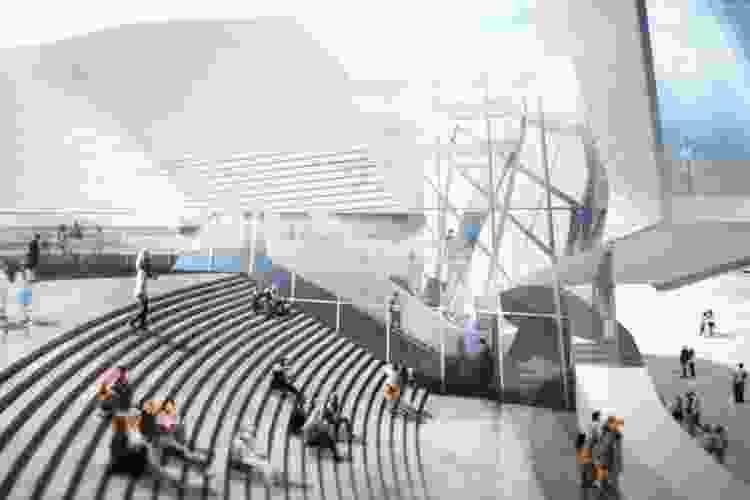 11. Sporting Events
Employees can bond over the love of a game or favorite team. Take in a Los Angeles Angels game at Angel Stadium for a day away from the confines of the office. The venue also hosts concerts, which makes for unique team building activities in Orange County.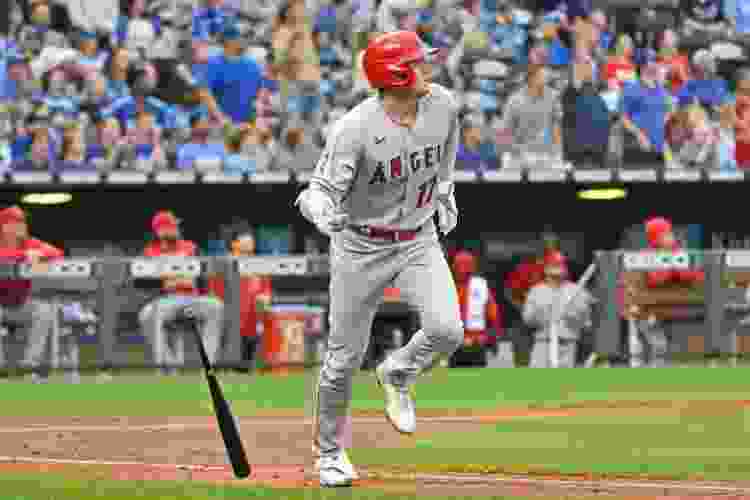 12. Take a Hike
Get out and enjoy the Southern California landscape. Take your colleagues to Redwood Trail Grove (it's a 2.5-mile loop) at Carbon Canyon Regional Park in Brea. The 10-acre redwood grove features a variety of wildlife, western bluebirds and the iconic redwoods that California is famous for. Bolsa Chica State Park or Laguna Coast Wilderness Park are other great options for team building activities in Orange County.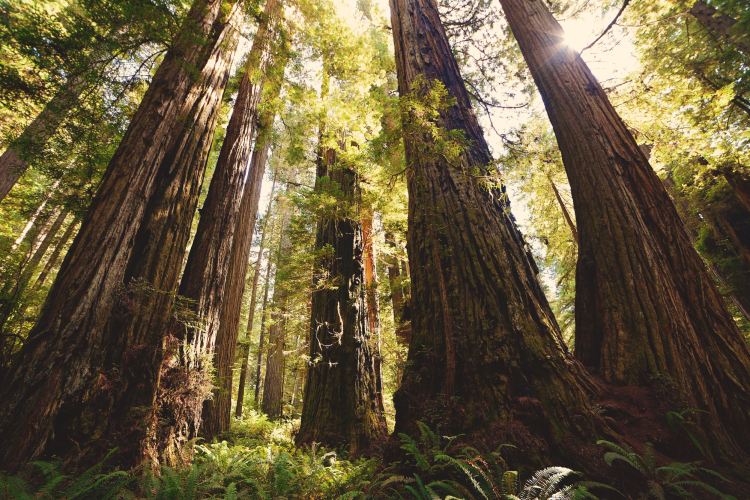 13. Go Wild With Nature
Enjoy animal encounters at the Santa Ana Zoo, the Reptile Zoo or the Orange County Zoo. A whale-watching tour out of Dana Point Harbor (the whale-watching capital of the world) is another unique team building activity in Orange County for groups of all sizes. Try Dana Wharf Whale Watching for an outing with your colleagues. This peek into nature is an excellent team building activity in Orange County for employee engagement, bonding and overall fun.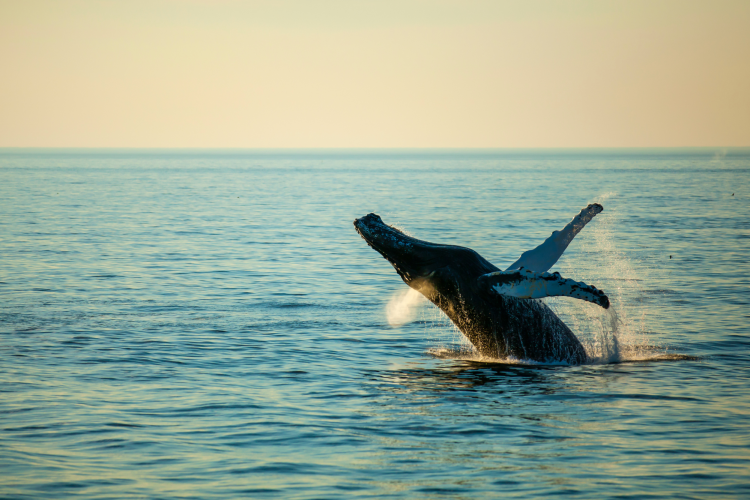 Every Team Needs Team Building
Whether you have a close-knit group, a large corporate office or a crew of remote employees, all teams can benefit from team building activities and events. Getting out of the office, or the virtual workspace, is a terrific way for coworkers to get to know each other, grow, thrive and bond as a team.
A survey by Atlassian found that when teamwork is encouraged, workers are 80% more likely to report higher emotional well-being. This also included prioritizing things like honest feedback, mutual respect and personal openness.
Team building activities in Orange County allow team members to build relationships while sharing a fun experience with others they may not know that well. Employees from other departments can get to know each other and feel more comfortable communicating when back in the office environment. They'll find out mutual strengths and interests as well as weaknesses (while learning creative ways to overcome those weaknesses).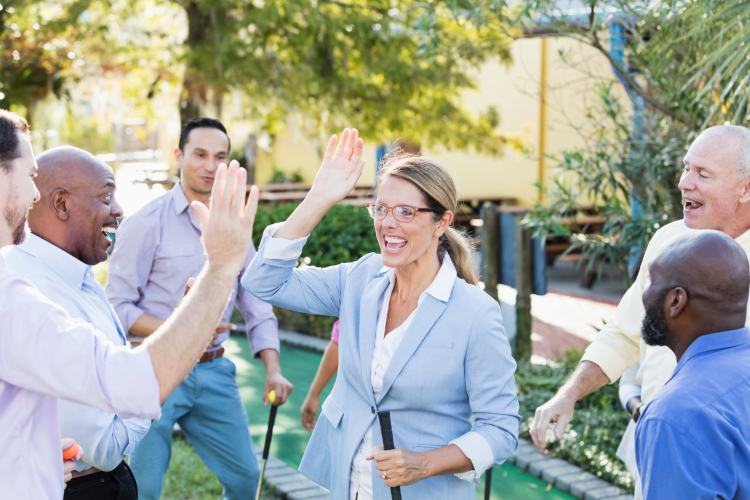 Team Building Activities Help Businesses Boom
Even though it might seem that employees are just having a fun day out of the office, team building activities are known to help businesses grow and prosper. Employees develop a positive perception of the workplace and upper management, thereby increasing employee retention and engagement. Team building activities in Orange County give employees a sense of community and a more invested interest in the company's success.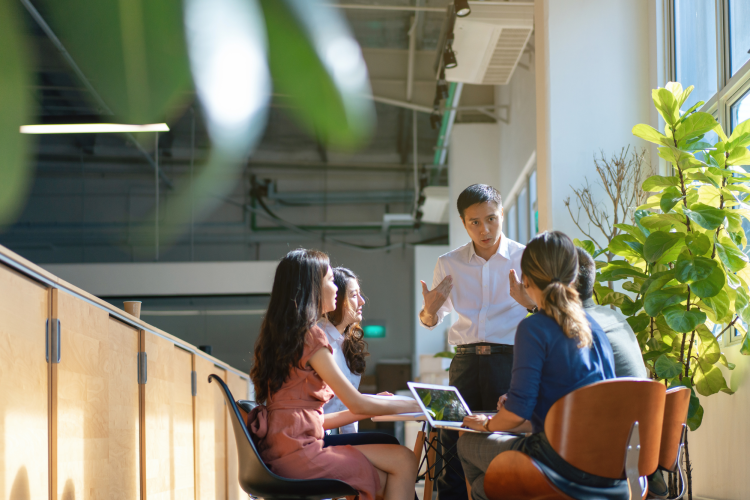 Benefits of Team Building
Builds community and bonds between employees
Builds trust
Helps employee retention
Boosts morale
Improves organization, efficiency and productivity
Enhances time-management and communication skills
Promotes creativity
Acts as positive reinforcement
Stronger employee engagement
One of the best benefits of teamwork is a crew of happy and motivated employees. According to study in the Journal of Happiness, the happiness and well-being of members of the U.S. Army accurately predicted their performance. For your own staff, what could boost employee happiness better than a few hours of fun, games, creativity, physical activity and other non-work-related diversions?
This list was designed to cover a wide variety of interests, teams and activities. Whether you want to reward employees for a successful project completion, provide perks at work or just have a fun time together, you can't go wrong with these unique and engaging team building activities in Orange County.
For even more team building activities in Orange County and beyond, check out other experiences happening on Cozymeal.

Join 200,000+ Culinary Enthusiasts
Exclusive deals, recipes, cookbooks, and our best tips for home cooks — free and straight to your inbox. PLUS: 500 Rewards Points.
Team Building in More Cities Near You
For even more great team building inspiration in cities near you and around the U.S., check out our comprehensive guides: