17 Awesome Team Building Activities in San Antonio for 2023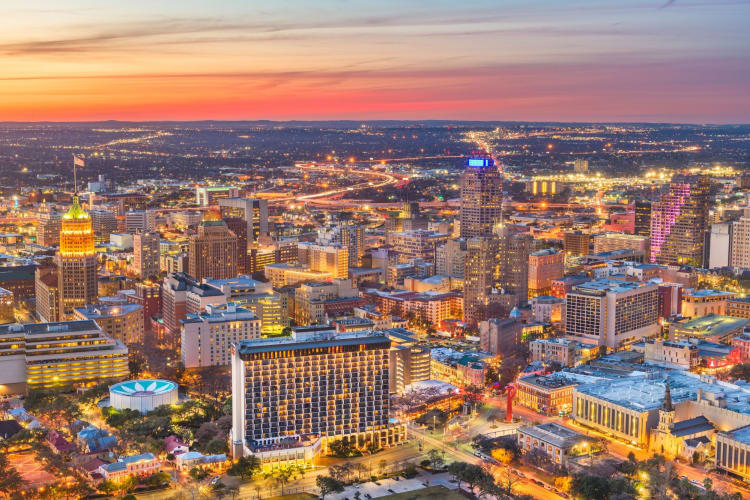 If you're looking for ways to bring your team together, team building activities in San Antonio are the way to go. San Antonio is a city filled with vibrant culture, history and world-class attractions that are unique to the city. Does your team love nature, or are they more urban at heart? Would they rather ride roller coasters or belly laugh at a comedy club? Whatever your crew is into, this gem in the heart of Texas has got it.
Whether you're looking to spice up your corporate retreat, find after-work or weekend activities, or something to do during the work day, you're probably wondering where to even start. So to help you find unique team building activities in San Antonio that your employees are sure to love, we've compiled a list of the most fun and beneficial events Alamo City has to offer.
Jump to Section
---
OUR RECOMMENDATIONS
---
17 Awesome Team Building Activities in San Antonio
1. Culinary Team Building Activities in San Antonio
Looking for fun and creative team building activities and a way to explore the city? Cozymeal facilitates a range of options to get your group working together and having fun. Cooking classes and competitions are always popular, but you could also take a culinary tour of the city, where you'll learn about the richly diverse culture of San Antonio and immerse yourself in the zesty flavors connected to it. Or hire a private chef and watch them create a culinary masterpiece that you can enjoy as a group. There are plenty of mouth-watering team building activities in San Antonio.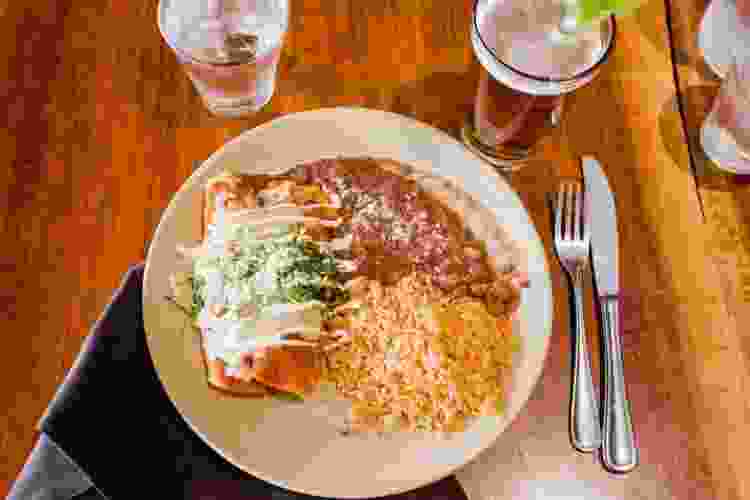 2. Cooking Classes in San Antonio
Professional kitchens are a fast-paced environment known for their intricate communication. You can get a similar experience with cooking classes in San Antonio. World-class chefs will guide you through crafting meals from scratch. You'll learn how to communicate and work together to create tantalizing entrées and delectable desserts. Learn how to make Italian staples like spaghetti or lasagna with pasta making classes in San Antonio, or roll the perfect maki with sushi making classes in San Antonio. In the end, you can bask in your creations and feast together to celebrate a job well done.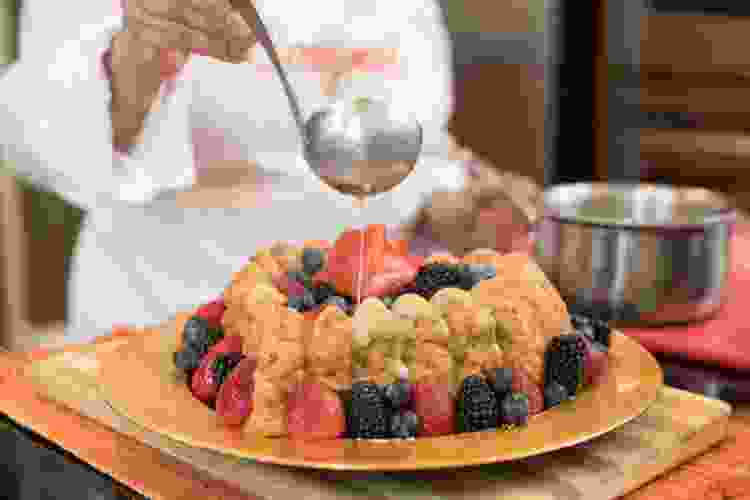 3. Online Culinary Team Building Activities
If you have employees who work hybrid or remotely, there are online team building activities for them to enjoy. Online cooking classes take place in the comfort of your own kitchen and can teach you your new favorite recipe. Or learn how to put a twist on your go-to cocktail with online mixology classes. Make your happy hours unforgettable with virtual wine tastings, where experts will teach you how to identify all the tasting notes in these intricate beverages. Even if your team is separated by distance, you can still find fun team building activities in San Antonio to connect you.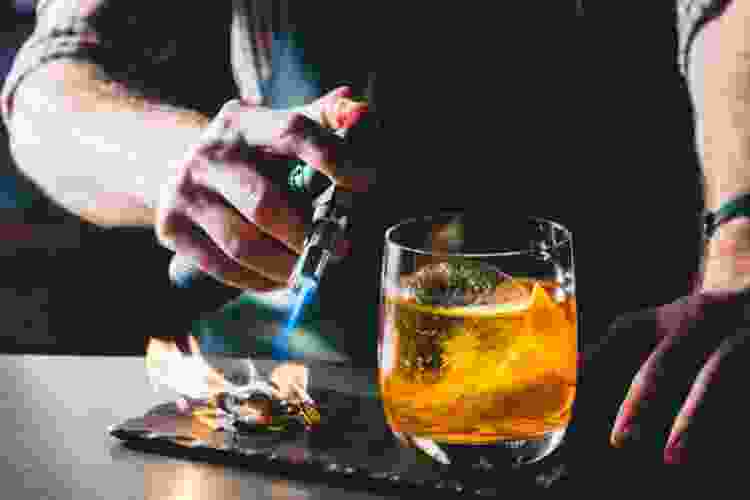 4. Scavenger Hunt Through the City
A scavenger hunt is a classic way to build teamwork, but it's also a fun way to explore the city. This team building activity in San Antonio will have you racing around different neighborhoods and searching for different landmarks to find and solve clues. An example might include, "What's the 10th word on the plaque in front of the Alamo?" (Answer: Sustain.) Work together as a team and boost strategic thinking and problem-solving skills, but you'll get some friendly competition as you vie against other teams of colleagues.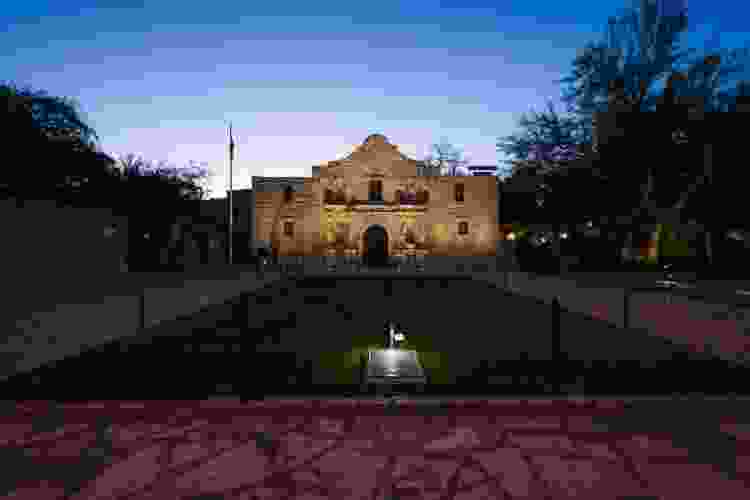 5. Fly High at a Trampoline Park
One of the most unforgettable San Antonio team building ideas is spending the day at a trampoline park. At spots like Urban Air, your team will have plenty of challenges to get them flexing their physical and mental muscles. You can even build custom packages, so this team outing idea in San Antonio meets all your team's needs.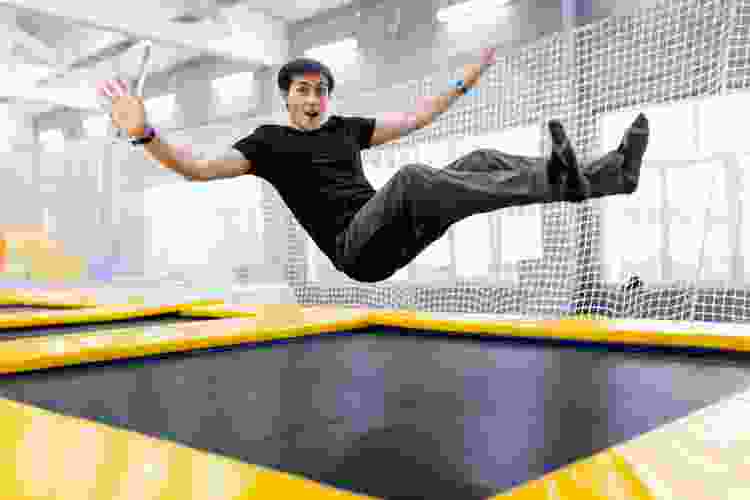 6. Axe Throwing Adventure
Adventurous axe throwing is one of the most unique San Antonio team building ideas and is sure to have your heart pumping. You'll complete a brief training session and then be guided and monitored by expert coaches as you play games that test your aim and accuracy. With this team building activity in San Antonio, you can compete against yourself and your colleagues.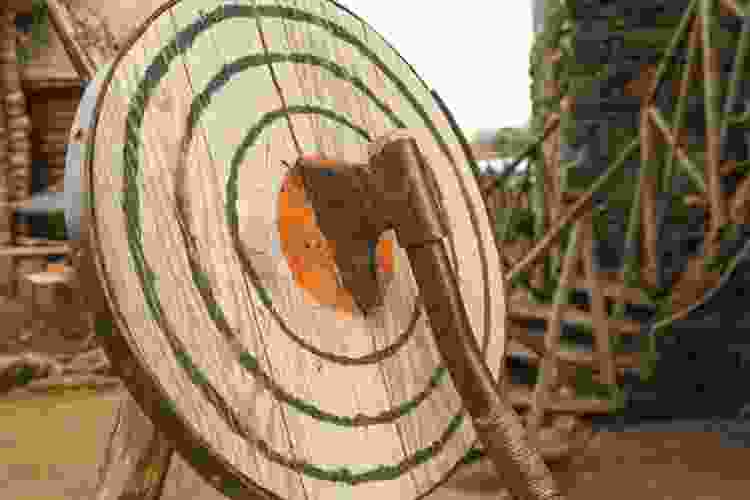 7. Adventure at Six Flags
With Six Flags in your backyard, you can plan an unforgettable team building activity in San Antonio. At Six Flags Fiesta Texas, there are over 200 acres of water and thrill rides, live shows and other entertainment, so you'll have plenty of activities to choose from to let your team kick back and enjoy. With in-house restaurants, you'll be able to plan a full day out with your team. This is sure to be one team outing idea that San Antonio crews want to repeat.
8. Yoga at the Botanical Garden
Everyone needs a moment of tranquility, and what's more relaxing than doing yoga surrounded by nature? This team building activity in San Antonio will be taught by trained experts in the picturesque San Antonio Botanical Garden. This is the perfect activity for your team to do together to unwind after completing a particularly stressful group project.
9. Host a Comedy Night at Laugh Out Loud
Have your colleagues take center stage when you host a comedy night at Laugh Out Loud. This team building event in San Antonio can help people build confidence as they try improv comedy or stand-up. The venue is also large enough to fit up to 425 people, which makes it an ideal team building activity in San Antonio for large companies or for hosting a holiday party or corporate award show.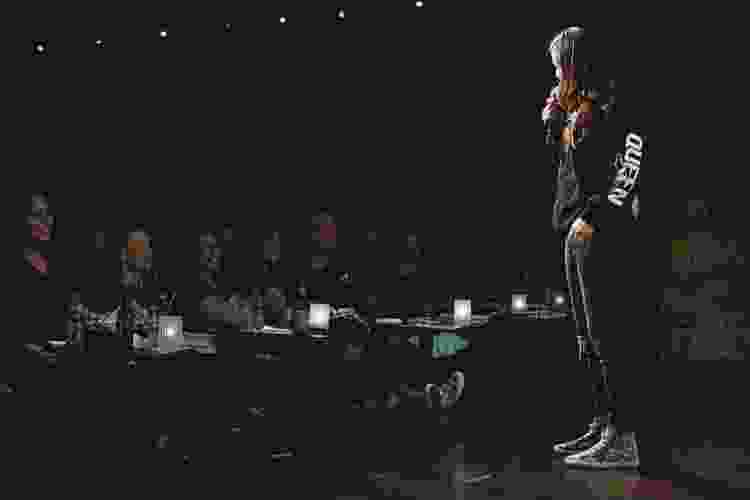 10. Hike Friedrich Wilderness Park
Explore the nature that San Antonio has to offer with a hike through Friedrich Wilderness Park. The park has plenty of trails with varying difficulties, so you can find the ideal hike for your team. Beginners can enjoy the paved lower trails that only have slight inclines, while more experienced hikers will feel challenged by the Vista Loop. You'll be able to get outside and foster bonds with this team building activity in San Antonio in the beautiful local wilderness.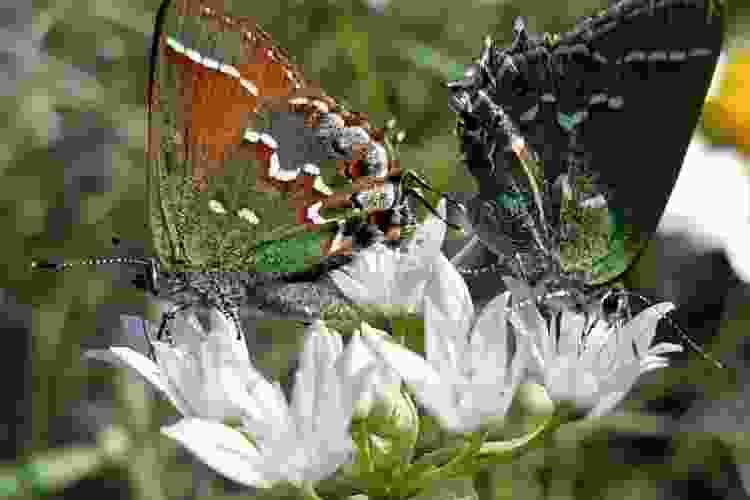 11. Try an Escape Room
Escape rooms are classic team building games that San Antonio companies have come to love. An escape room will have your team immersed in an engaging storyline where you'll have to search the room for clues to escape. This team building event in San Antonio not only promotes teamwork but also encourages communication and collaboration, which are also beneficial skills back in the office.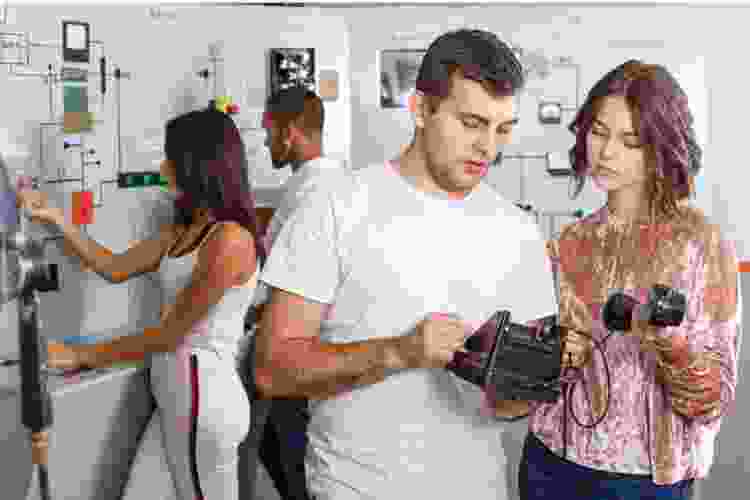 12. Check Out the Tower of the Americas
A team building activity in San Antonio with incredible views is the perfect event for groups who love taking and sharing photos. Fewer sites in San Antonio are better suited for this purpose than the Tower of the Americas, at over 750 feet tall. The tallest observation tower in Texas, it provides uninterrupted and breathtaking views of the city along with the history of the six flags of Texas. All that learning and photographing stimulates the appetite, so gather at the Chart House Restaurant afterward, a revolving restaurant in the Tower where your team can replenish themselves and take in more views of San Antonio.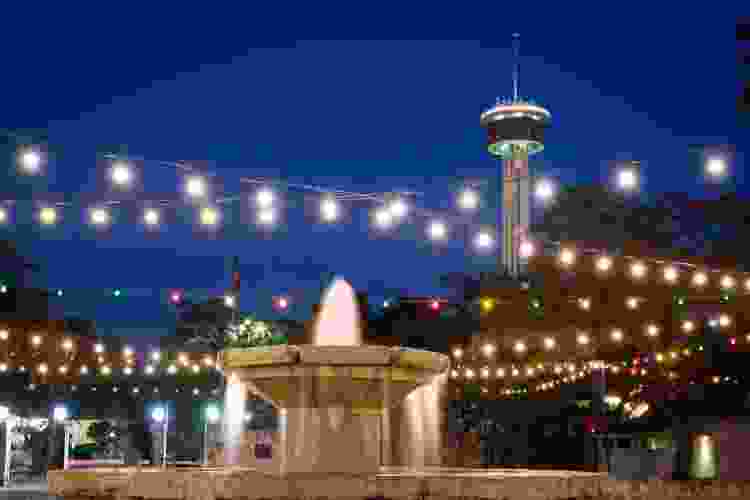 13. Have Game Night at Knight Watch
Host a classic game night at Knight Watch. This team building activity in San Antonio will have your crew competing in role-playing and board games to build their teamwork skills or have a little friendly competition with the venue's fantasy quest games. You can bring your own food and drinks to make this feel like a party.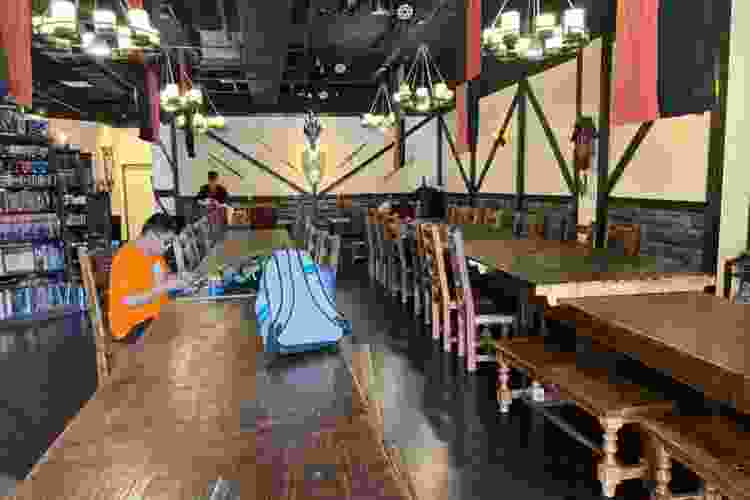 14. Get Creative at J. Philippus Art Studio & Gallery
Time to flex your creative muscles at J. Philippus Art Studio & Gallery, formerly known as The Shard Studio. You'll be able to try a variety of different art mediums in this relaxing and fun team building activity in San Antonio. Learn the art of glass painting, resin art and acrylic pours to create a piece you can take home and display. Learning something new together and creating unforgettable memories will build lasting bonds among your crew.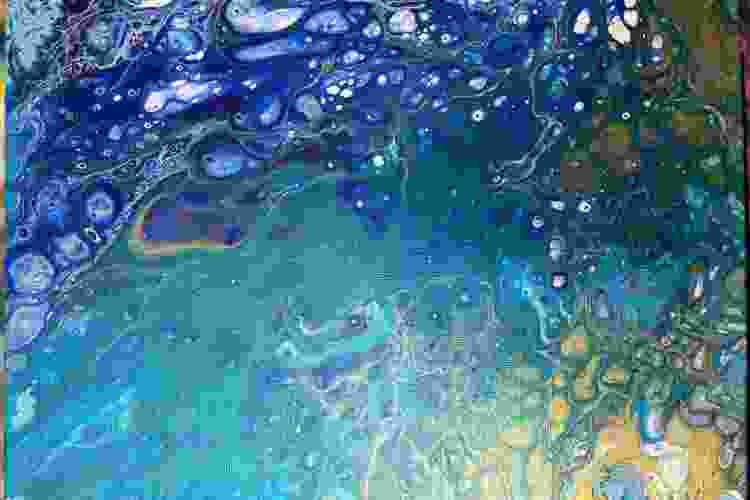 15. Explore Natural Bridge Caverns
This natural maze showcases prehistoric beauty in Texas. Explore Natural Bridge Caverns for an unforgettable team building event in San Antonio that will have you going deep into the earth to explore caverns and caves. Throughout the cavern tour in the dark and narrow interior, you will have to trust your teammates at each step and look out for stalactites and stalagmites. You may even find some gems and fossils hidden within the caves, making this a team building activity that San Antonio adventurers will never forget.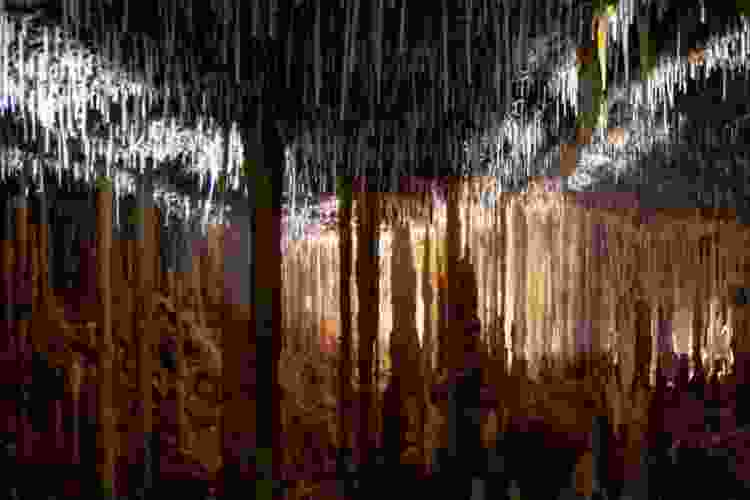 16. Race Go-Karts
Get your heart pumping with this young-at-heart San Antonio team building idea that gets a little friendly competition going as you test your racing skills on a professionally designed track. This team building activity in San Antonio will be the perfect addition to a company retreat as there are on-site meeting rooms for when you need to get down to business.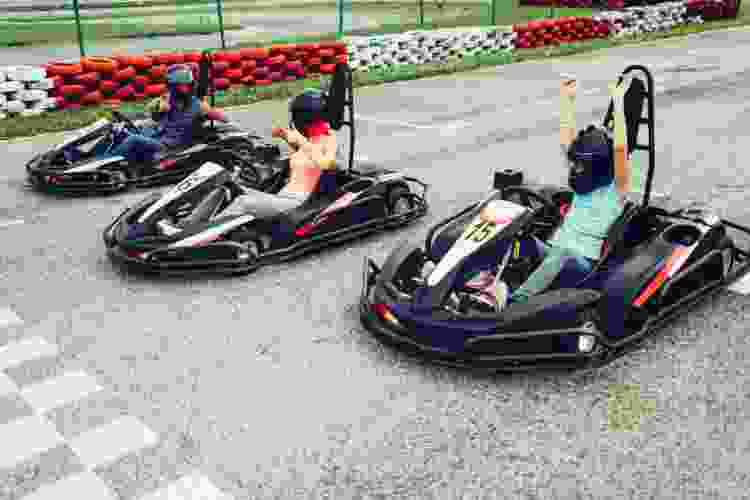 17. Tour the Witte Museum
The Witte Museum is the most visited museum in the city, and also one of the best venues for team building events in San Antonio. With exhibits ranging from fashion to poisonous plants and venomous animals, this team building activity in San Antonio will be as educational as it is fun.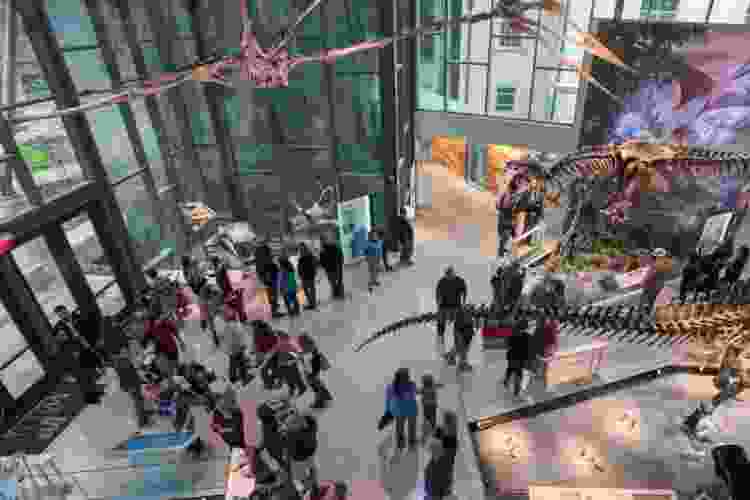 Team Building Leads to Successful Teams
All teams can benefit from team building activities, but according to The Muse, team building activities encourage group success and are particularly helpful to teams that are overly competitive or lack unity. That lack of unity often arises simply due to distance — both physical and mental. As great as cubicles and desks are for focus, they don't foster an environment conducive to genuine human connection. Even worse, the workplace itself is an environment where people usually adopt a professional persona.
When employees spend time together in a neutral and natural setting, they can put aside their work personalities and form true bonds with each other, even with people who work in different departments. This can facilitate communication throughout the entire business, according to Business News Daily, and that's the magic that makes incredible companies shine above the rest.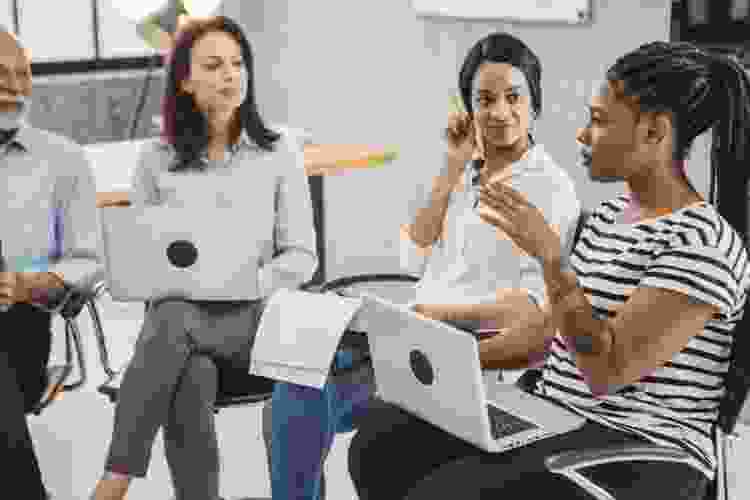 Team Building Helps Businesses Thrive
Every manager, CEO and business owner wants the business to be successful, and that won't happen without a successful team. Choosing the right employees with the right qualifications is only half the job. Even if you have all the most qualified people under your roof, if they don't work well and communicate together, their talents and weaknesses will stay hidden and incredible ideas will never get brainstormed or implemented. Investing in your employees with team building activities in San Antonio is the key to putting the spark in the workplace, and that spark is the key to helping your business thrive.
What employees learn and gain from these activities can be translated back into the office and will directly benefit your business. Teams can learn how to communicate better, which will help them work more efficiently and solve issues that may arise, whether they're interpersonal or relating to the business. These activities also promote creativity and innovation, which can help keep your business on the cutting edge. Overall, team building strengthens your business to help it grow and thrive.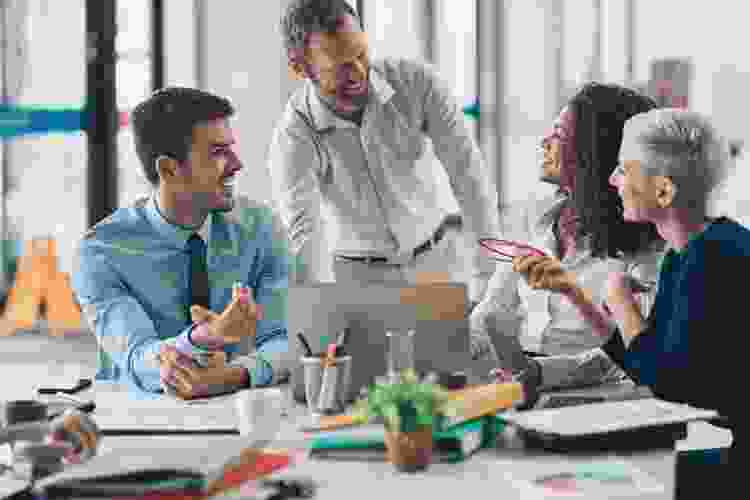 Benefits of Team Building
Beyond a more successful and profitable company, team building has many benefits for your business as well as your employees. Here are a few of the many benefits of engaging in regular team building:
Builds community — No employee wants to feel like an easily replaceable number. Team building shows employees that you're willing to invest in them outside the office. Spending time with colleagues doing non-work-related activities helps to build community and foster relationships, especially between those who may work in separate departments.
Improves employee retention — People who love their job are much less likely to leave. So after you've hired the best of the best, you want to keep them. Fun team building activities in San Antonio are a perk at work that can increase employee happiness and satisfaction, leading to better employee retention.
Fosters a company culture — Team building activities in San Antonio can help create your ideal company culture. Fostering a culture of success, teamwork, and fun often requires some work to be done out of the office.
Increases productivity — Regular team building activities can boost morale and give employees something fun to look forward to. Enjoying after-work or weekend team building activities in San Antonio will help your team de-stress and avoid burnout.
Boosts creativity, confidence and communication — Many team building activities in San Antonio are meant to be fun ways to build skills like creative thinking, problem-solving and communication. Team building skills can also build confidence. All of this can translate back into the office.
Highlights leaders — Of course, team building skills promote the benefits of teamwork, but they can also help identify the leaders in your office. There may be someone with great ideas who simply needs the opportunity to lead. These activities can help you identify employees for potential promotions or leadership roles.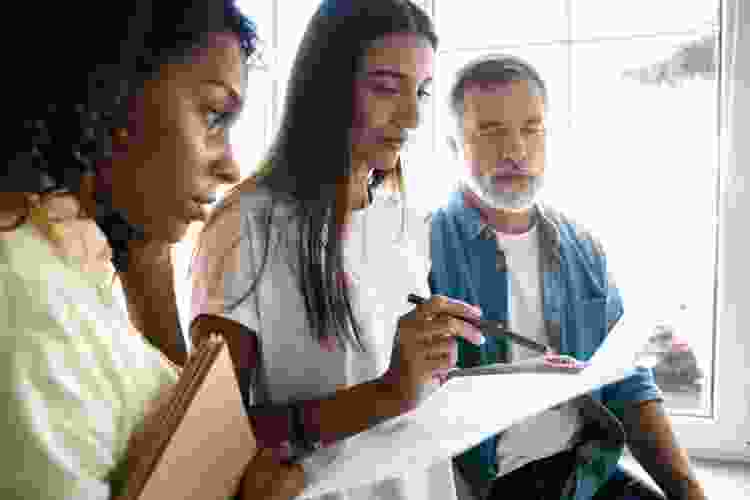 Join 200,000+ Culinary Enthusiasts
Exclusive deals, recipes, cookbooks, and our best tips for home cooks — free and straight to your inbox. PLUS: 500 Rewards Points.
Through team building activities in San Antonio, you can have fun with your team by your side. Explore the city while fostering relationships; try something new while building communication. With regular team building activities that San Antonio crews actually look forward to, you're sure to see a difference in and out of the office.
For even more team building activities in San Antonio and beyond, check out other experiences happening on Cozymeal.
Team Building in More Cities Near You
For even more great team building inspiration in cities near you and around the U.S., check out our comprehensive guides: