21 Top Team Building Activities in Minneapolis for 2023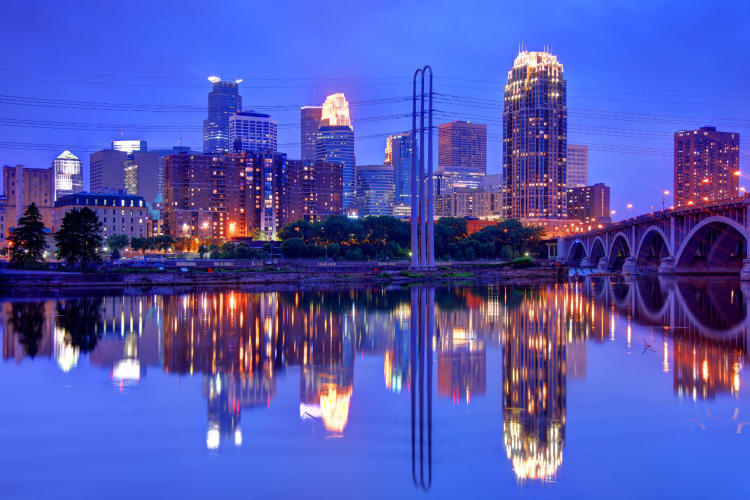 With such a vibrant metropolis at your fingertips, the task of choosing team building activities in Minneapolis for your crew to enjoy is an adventure of its own. You'll find everything from sophisticated art spaces to secret cocktail bars to gourmet culinary experiences waiting around every corner. If your crew has diverse tastes when it comes to how they spend their bonding time, chances are there are team building activities in Minneapolis that cover it all.
What's your best bet for employees who like their team building activities in Minneapolis loaded with good-natured competition? How about something for teammates who prefer dinner and drinks at an edgy themed restaurant? Whether it's a beverage tasting that satisfies them or a visit to a museum that stirs their hearts, our handy list of corporate team building activities in Minneapolis will point you in the right direction to make sure you end up in the perfect spot.
Jump to Section
---
OUR RECOMMENDATIONS
---
21 Top Team Building Activities in Minneapolis
1. Culinary Team Building Activities in Minneapolis
Cozymeal helps facilitate some of the best culinary team building activities in Minneapolis. Each course is led by an expert who loves entertaining as much as cooking. Cooking classes and competitions taught by local chefs are always popular, but other favorites include city food tours that get you out and about in a new world of local flavor, food and beverage tastings and private chef experiences. With so much variety, you'll find something special to suit every team's taste.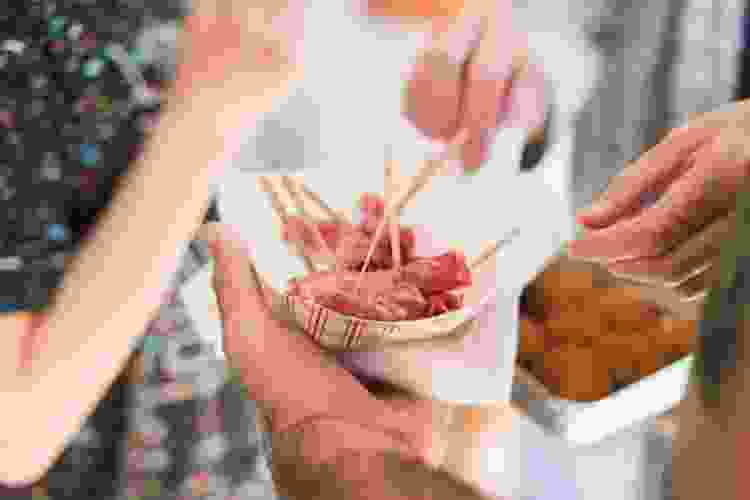 2. Cooking Classes
Take your workers to new heights in the kitchen with cooking classes in Minneapolis. They'll learn special techniques and enticing recipes as they create a curated menu and then sit down to share it with one another. The ever-expanding list of possibilities includes global fare as well as pasta making classes in Minneapolis and sushi making classes in Minneapolis, two of the most popular choices for corporate team building activities Minneapolis has to offer.
3. Online Culinary Team Building Activities
Remote teams can dig into the good stuff with online team building activities. These live-streamed courses include online cooking classes, the perfect team building activities in Minneapolis for foodies with gourmet appetites. Cocktail lovers can mix it up with online mixology classes. And for wine fans, virtual wine tastings are ideal for sampling new bottles to find one with the perfect bouquet, body and balance.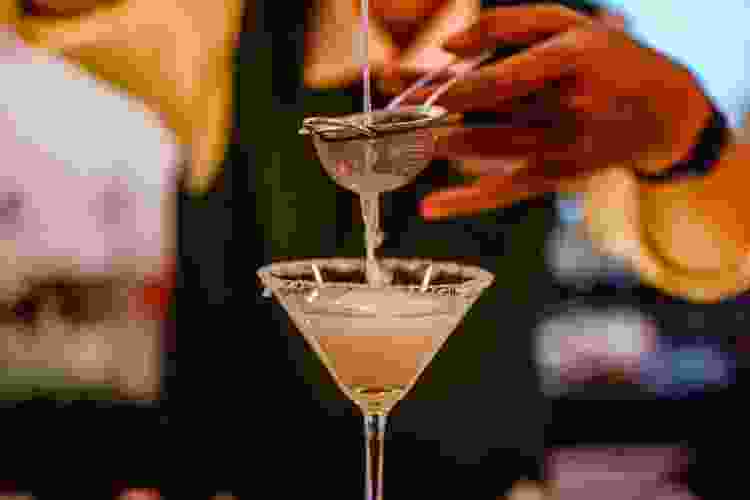 4. Indoor Rock Climbing
Take your crew higher with a rock-climbing excursion that tests their talent for collaboration and strategy. Facilities like Vertical Endeavors provide team building activities in Minneapolis that get workers off the ground to see successful teamwork from a new perspective. They'll put your climbers through their paces with coordinated activities that rely on communication and interdependence, crucial aspects of any team.
5. FRGMNT Coffee
FRGMNT (pronounced fragment) is an ultra-modern coffee bar that makes team building activities in Minneapolis supercharged and laid back at the same time. Located in the upscale Nordic Plaza, FRGMNT lets coffee lovers linger in the soothing lounge to enjoy energizing craft-roasted coffee and stimulating conversation. Leave the laptops behind and settle in for moments of unadulterated bliss and brew.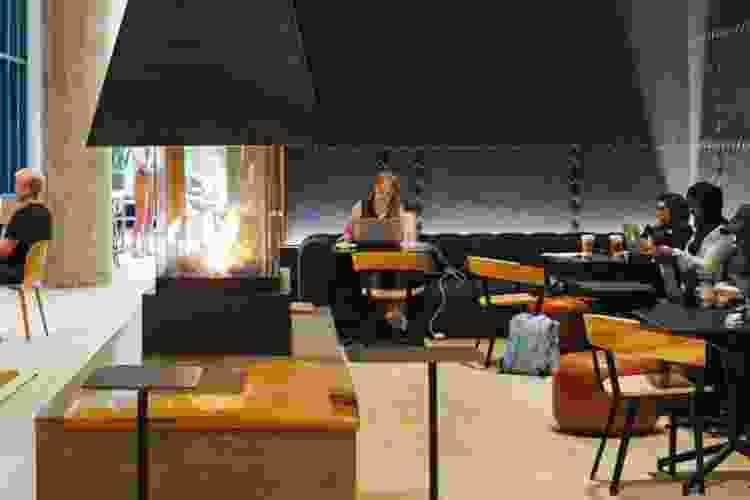 6. Betty Danger's Country Club
For one of the quirkiest team building activities in Minneapolis, head to Betty Danger's Country Club, a chaotic, candy-colored bar and restaurant that takes dystopian decor to vibrant extremes. References to George Orwell's classic novel "Animal Farm" abound, from the posters to the beverage names. The artful grounds include a functioning Ferris wheel for outdoor diners to ride while they enjoy a menu loaded with creatively titled diner-style dishes.
7. Jungle Theater
The schedule at Jungle Theater offers a blend of experimental performances with a unique pay-what-you-can policy. Their mission is to create theater that sparks curiosity in the viewer, a perfect team building activity in Minneapolis for culture-hungry crews who love to think while being entertained. Bring your team for an evening of cutting-edge entertainment that isn't afraid to speak to the audience.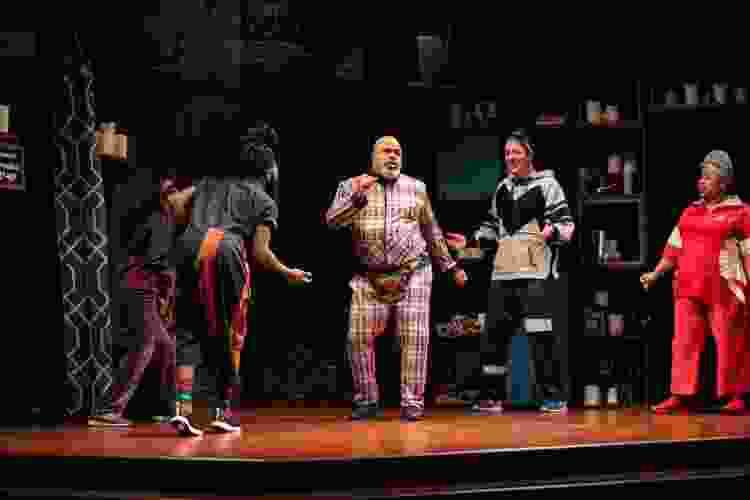 8. Como Park Zoo and Conservatory
Admission is free at this beloved Minnesota menagerie, providing exciting team building activities in Minneapolis for groups on a budget. The price in no way reflects the exceptional quality of Como Park Zoo, with its top-tier exotic animal exhibits, an immersive rainforest habitat called Tropical Encounters and conservatory gardens displaying global floral diversity.
9. Edward's Dessert Kitchen
If your group loves gourmet treats, then dessert done right at Edward's Dessert Kitchen should top your list of sweet team building activities in Minneapolis. Their creative recipes like lemongrass banana crème pie and blackberry ginger sundae introduce surprising elements to familiar favorites with delightful results. Choose from cakes and pastries, ice cream and gelato, and even charcuterie boards to whet your appetite for dessert.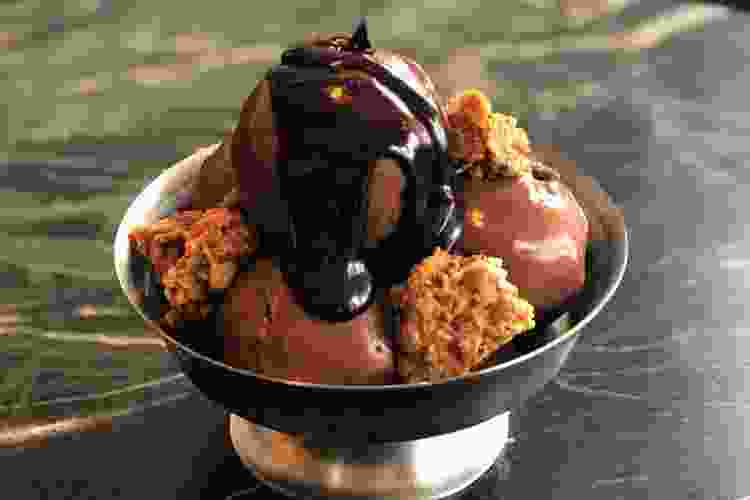 10. Whirly Ball
Teams with a competitive streak will love this unique and super-fun team building game in Minneapolis. A combination of bumper cars, lacrosse and basketball, Whirly Ball is a challenge for the mind and body that comes with a heavy dose of laughter. No matter what your athletic skill might be, everyone is on equal footing in a bumper car! Hungry players can stick around afterward to enjoy thoughtful versions of bar food favorites.
11. Union Rooftop
With its retractable glass roof, Union Rooftop looks like a greenhouse gem set into the striking city skyline. This sun-drenched dining room is an idyllic locale for team building activities in Minneapolis that highlight fine dining in an elegant yet accessible setting. No matter what the weather is, you can take your team for a Solar Brunch to make the most of the menu and the magnificent view!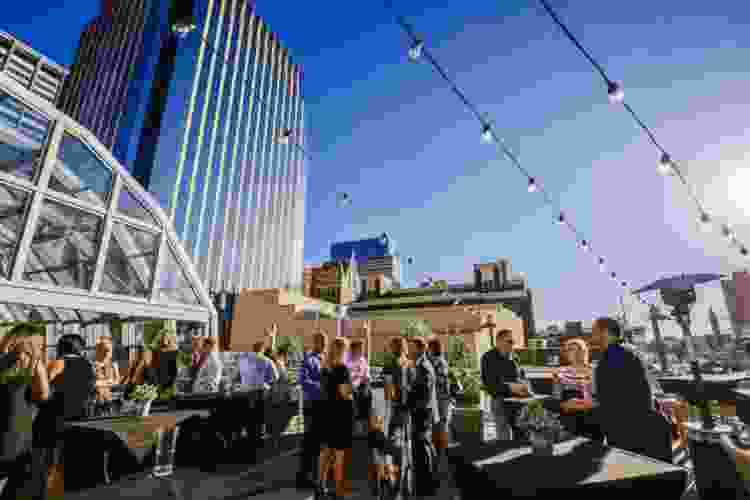 12. Minneapolis African American Heritage Museum
This museum provides important historical and contemporary works that explain and celebrate the African American experience. You'll find exhibits exploring ancestor veneration, the struggle for civil rights and modern works by important local artists that provide an eye-opening team building activity in Minnesota that focuses on the future as well as the past.
13. Top Golf
Any crew with an itch for testing their driving skills will find a Top Golf team building activity in Minneapolis to be well above par! There's no experience necessary at this high-tech gamified driving range, which combines the skill of club-swinging with the excitement of target practice. Digital screens tally your scores, making it easy to offer prizes to the best players for added incentive. With great food and delicious drinks thrown in for good measure, you can make your team building activity in Minnesota satisfying from start to end.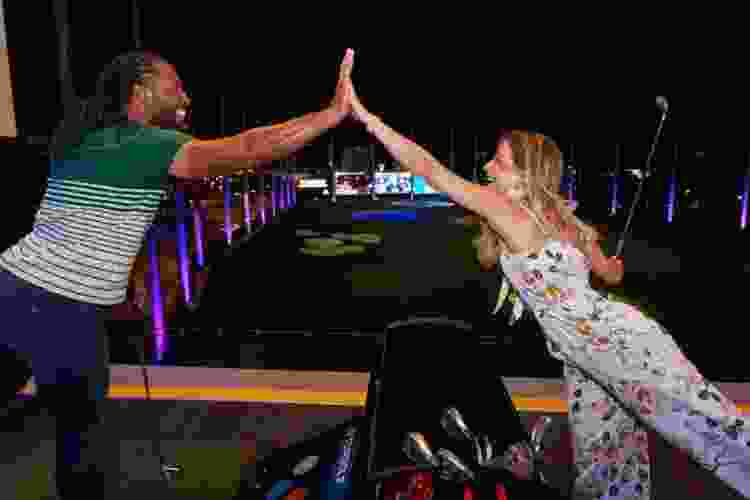 14. PuzzleWorks Escape Room
The clock is ticking, and your crew is under the gun when you schedule exhilarating team building activities at PuzzleWorks Escape Room. Teams with a talent for puzzle-solving will get a kick out of spending 60 pulse-pounding minutes working their way out of hilariously imaginative scenarios like a soon-to-be-botched heart transplant and an avocado heist. Each room accommodates up to four players, or book a larger event across multiple rooms for your team building activity in Minneapolis and receive $10 off each ticket.
15. Extreme Sandbox
Team building activities in Minneapolis that encourage grown-ups to play in the dirt with life-sized construction equipment are not to be missed. Extreme Sandbox offers a variety of experiences that bring your team's childhood dreams to life. Choose scenario-based exercises with a defined mission or go with a looser free-play experience. With your crew commanding the big machines in a real worksite setting, construction has never been so thrilling.
16. Tactical Urban Combat
Mall of America is home to the largest indoor NERF and laser tag battlefield in Minnesota, perfect for a little strategic team building activity in Minneapolis. With Tactical Urban Combat, your team can engage in friendly fire against opponents armed with foam darts or ultra-focused light. The laser tag experience plays like a round of Call of Duty, while the NERF Blaster course features multiple six-minute rounds for faster-paced precision shooting play.
17. Mississippi Gateway Regional Park
Crews with a passion for the outdoors can roam 160 acres at this expansive reserve. Teams can enjoy walking paths or take to the water for a more intensive experience. The tandem kayak rentals bring excited nature lovers face-to-face with river otters, minks and other adorable critters. For breathtaking wintertime group outing ideas in Minneapolis, snowshoeing can turn your events into frosty, snowbound adventures!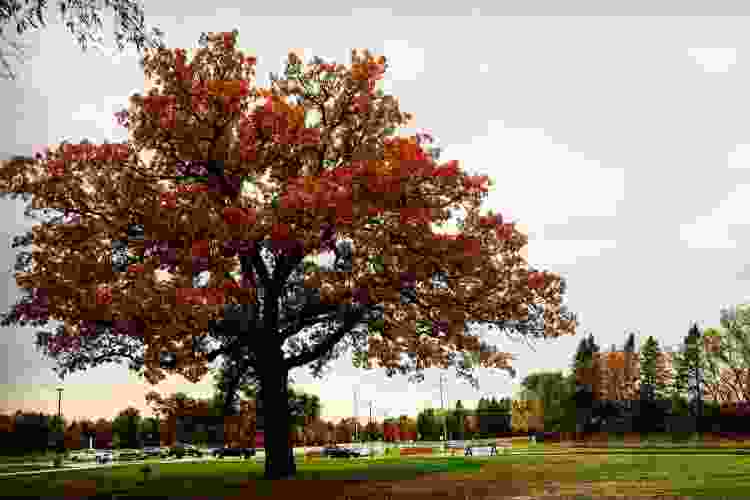 18. Segway Tours
Hop on super-fun people movers and take a spin around the city for a sightseeing team building activity in Minneapolis. Even natives will find new crooks and corners to appreciate, hidden among the familiar sites. Tour company Humans on a Stick offers history tours, art excursions and even a trek through a wildlife refuge. Extend the team building activity in Minneapolis with a trip to its metropoli-twin, St. Paul, for a double dose of local color.
19. Dakota Jazz Club
Enjoy an evening of old-time dinner club style with distinctly modern jazz joint magic at Dakota. There are nightly acts featuring tribute bands and soul-stirring original artists exploring the full spectrum of jazz, blues and folk music. The dinner menu is a celebration of soul food specialties that bring authentic Southern sweetness to your team building activities in Minneapolis.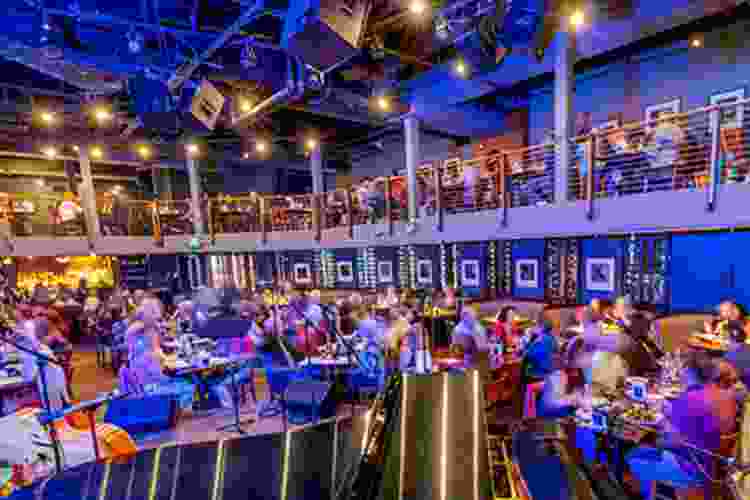 20. Volstead's Emporium Cocktail Bar
Hidden rooms, smooth tunes and stimulating conversation make the shadowy location of Volstead's Emporium a mystery worth solving. Sneak your gang into one of their VIP spaces for private team building events in Minneapolis where craft cocktails are the currency and small bites hide big flavor. Reservations work best, but you won't find much information on their website. Even the menu is a well-guarded secret.
21. Minneapolis Sculpture Garden
The world-famous Spoon and Cherry and the stacked letters of the iconic LOVE emblem makes this art-oriented team activity in Minneapolis a photo opportunity for the whole gang. Located on the grounds of the Walker Art Center, Minneapolis Sculpture Garden is a wonderland of 45 outdoor pieces that invite interaction and curiosity on a grand scale.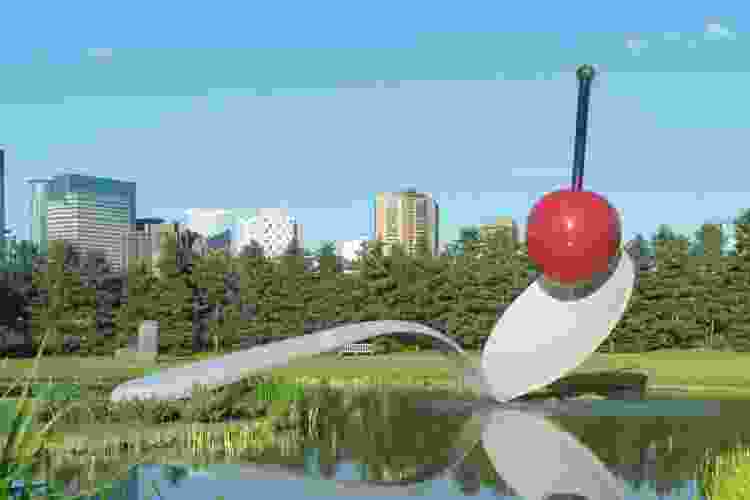 Team Building Works for Every Team
No matter the size or function of your team, engaging workers in team building activities is a sure-fire way to create cohesion among diverse groups. Having the opportunity for face-to-face interaction that doesn't center around the workplace helps employees experience one another in less formal ways. This sort of connection is crucial, and work schedules can leave precious little time for social bonding. Bonding through shared moments like fun team building activities in Minneapolis provides a setting and a looser structure where friendships and closer connections can be forged. Plus, it's a perk at work everyone looks forward to.
Aside from the interpersonal benefits, team building provides advantages for leadership where work performance and morale are concerned. In an article in the Harvard Business Review, researchers noted that syncing up call center employees' coffee breaks had the effect of cutting their average handling time, a key performance indicator, by more than 20%. The conclusion: This chance for interconnection helps boost employee engagement and productivity, a huge boost for teams when the organization starts crunching the numbers.
By carving out time for casual engagement through opportunities like corporate team building activities in Minneapolis, leadership can demonstrate commitment to the needs of its workforce as a core value for the group. When values like this are communicated more by actions than words, it reinforces the belief among workers that management not only cares about their wellbeing but that they're dedicated to ensuring it, too. This is as true for teams of three as it is for teams of 33.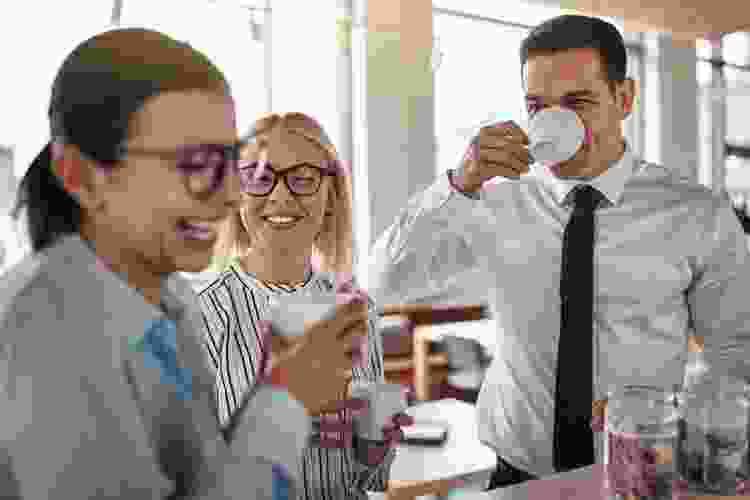 Team Building Leads to Success
A simple way to think about the benefits of team building is that teams flourish when nourished. The success of a group depends on their sense of belonging, and few tools in your toolbox are as powerful for instilling that sense as team building activities. When your team knows and understands one another, their ability to trust each other in the trenches of the workplace becomes much keener. Once trusting teams are engaged and willing to help each other meet their goals, there isn't much that can keep them from succeeding. When the team succeeds, the organization succeeds.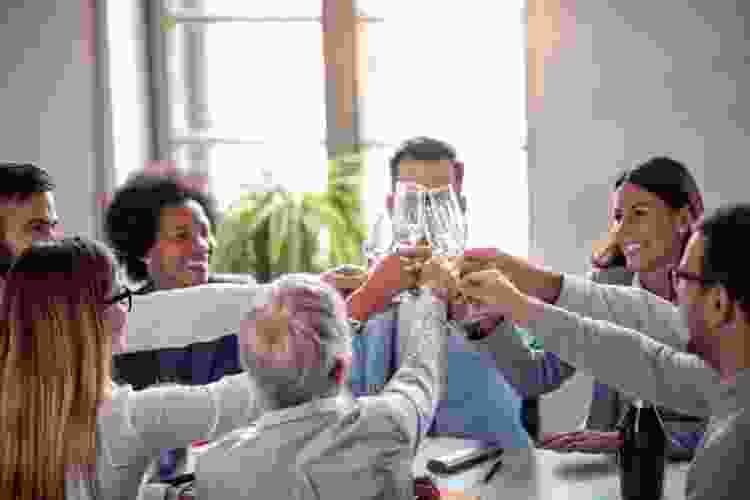 Benefits of Team Building
The list of benefits that arise from effective team building touches an array of valuable aspects for the group and the organization. Team building can:
Boost morale and elevate wellbeing
Foster connection among workers
Promote overall employee happiness
Encourage cooperation among teammates
Help individuals feel like they belong to something greater
Instill a sense of interdependence in the group
Build communication skills
Allow team members to feel comfortable in their roles
Inspire workers to take on new opportunities
Help maintain employee retention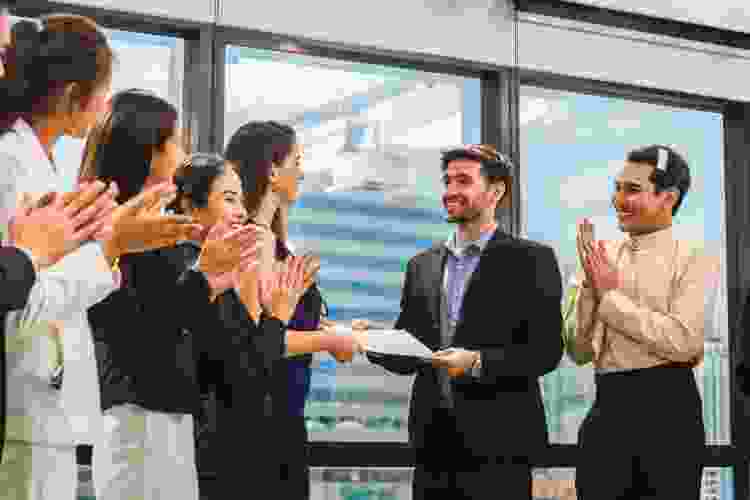 Join 200,000+ Culinary Enthusiasts
Exclusive deals, recipes, cookbooks, and our best tips for home cooks — free and straight to your inbox. PLUS: 500 Rewards Points.
Minneapolis is a vibrant city that never fails to entice and entrance. Locals know all the magical places, while visitors embark on a journey of discovery every time they take to the streets. With so much energy buzzing through this captivating burg, it's easy to see the potential for team building activities in Minneapolis to take you beyond the familiar sights and sounds.
Even if you're familiar with your half of the Twin Cities, finding new and exciting team building activities in Minneapolis for your crew to enjoy can help you discover aspects you've never encountered. It's also important to remember that if you're the team leader, you're also part of the team. Your choice of team building activities in Minneapolis should include events and locations that inspire you to build new connections with your people, too.
For even more team building activities in Minneapolis and beyond, check out other experiences happening on Cozymeal.
Team Building in More Cities Near You
For even more great team building inspiration in cities near you and around the U.S., check out our comprehensive guides: