How to Host a Virtual Dinner Party in 2023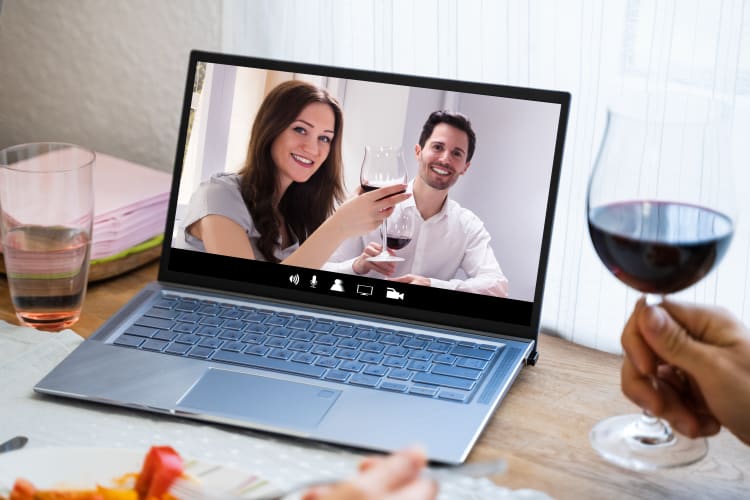 If you have out-of-state friends and family who can't make it into town for a special event, a virtual dinner party may be just the thing for you. With just a little extra work, virtual dinner parties don't have to be disorganized, disengaged get-togethers. They can be simple, interactive and fun for everybody!
We've come up with some great virtual ideas for hosting that family gathering or social event. Gather all of your long-distance friends, across-the-country relatives, remote co-workers and employees, and prepare for a fantastic virtual dinner party. Bonus: You'll only have your own dishes to clean up afterward.
Jump to Section
Hosting a Virtual Dinner Party in 6 Steps
1. Plan Ahead
Just like with a traditional in-person dinner party, you'll want to pick a time that works for your guests. You can really invite as many people as you please (after all, there's no worry about a lack of chairs in the virtual world), but keep in mind that you'll be conversing over a platform like Skype or Zoom. If you've ever had a work-related Zoom conference, you know how confusing it can get when everybody is trying to talk at once.
Guests can be invited via email, text or with a virtual service like Evite. You can even create an event on Facebook. The only problem with a Facebook event is that Great Aunt Edna might not be on Facebook (and if she is, she might not know how it works), so a good old-fashioned phone call might be best.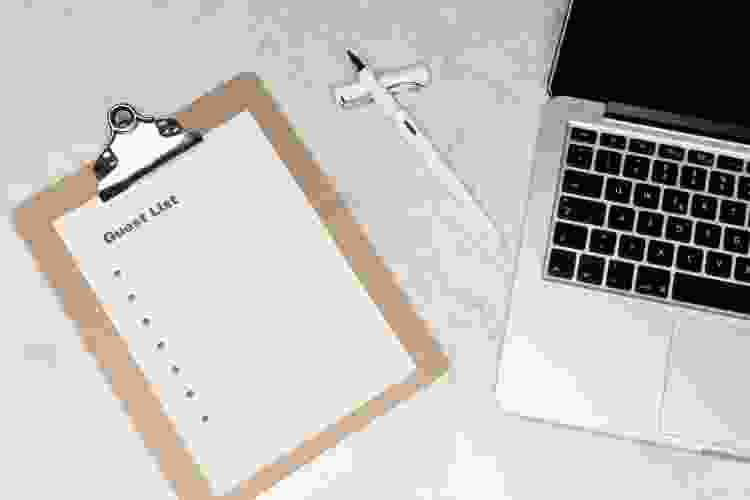 Book an Online Cooking Class Today

Five-star chefs. Step-by-step coaching. Flexible menus. Come see what's cooking in a live online cooking class.

Book Now
2. Pick a Virtual Platform
On the positive side, there are a wide variety of virtual platforms to choose from. On the negative side, there are a wide variety of virtual platforms to choose from. See what we're getting at? You'll want to choose one that everybody uses or can agree on.
Zoom is free as well as quick and easy to download. It allows up to 100 people on a video call. You'll have to keep it to 40 minutes unless you want to pay for a premium account.
Skype is free to download and can handle up to 50 people for four hours.
FaceTime can accommodate 32 devices, but they have to be Apple products like an iPhone or iPad.
Google Hangouts serves up to 25 people. You can share your screen with others, but just one person at a time can do so.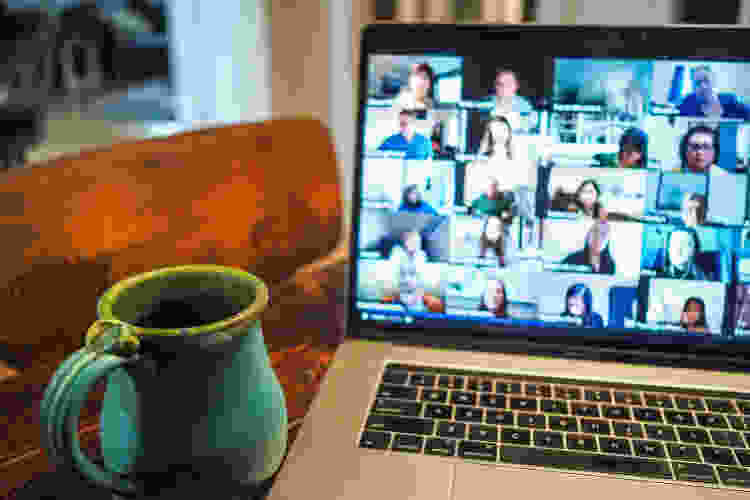 3. Set the Mood and Theme
Whether you're hosting a work or social virtual dinner party, a theme is a helpful way to set the mood and get things started. It makes the menu, décor and entertainment so much easier to plan. Possibilities include an Oscars soirée, a Halloween party, a Roaring '20s event or an end-of-the-year holiday celebration for your remote coworkers.
Book an Online Mixology Class Now
Master the art of mixology from home with live online mixology classes. Embrace your inner craft cocktail connoisseur.
For a Halloween theme, use lots of candlesticks (the white ones that drip red wax are always cool) and a black tablecloth. An Oscars (or glamorous movie night) theme calls for lots of gold and silver accessories and your best china. Go really decadent and do a French pastry party. Macarons, madeleines, crêpes or a tarte Tatin are just a few of the sweet treats you could order from a local bakery or prepare yourself.
Remember, if you don't have, or want to use, a fancy dining room table, don't. With a virtual dinner party, you can set up anywhere you like. Use your living room fireplace as a backdrop, or set up on your deck or front porch. You can also keep it completely simple and use a Zoom background. It's all up to you.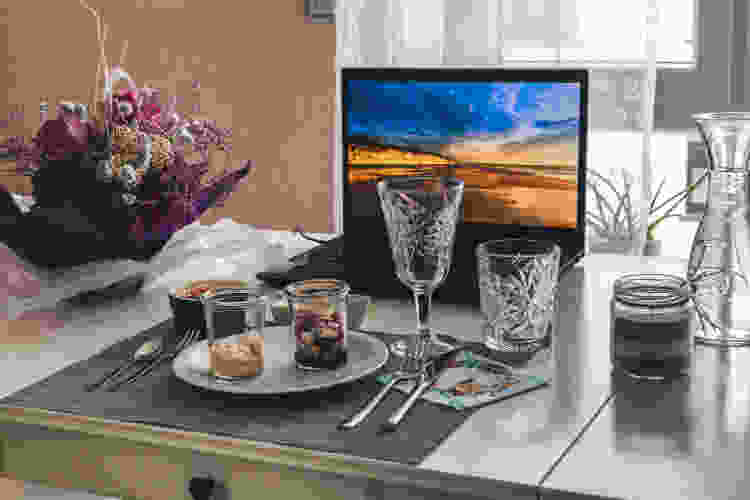 4. Plan the Menu
Use your theme to help with the menu. If you're doing Mardi Gras, roll out the jambalaya, red beans and rice, a king cake and beignets. Don't forget the hurricanes and a Vieux Carré or Sazerac cocktail (or two or three).
Consider an online cooking class, online mixology class or virtual wine tasting for a really unique twist on the virtual dinner party. How fun does a James Bond theme with martinis (shaken, of course) or learning homemade pasta with a chef in Italy sound?
Don't forget to take into consideration if any of your guests have dietary restrictions or are vegan/vegetarian. Below are a few recipe ideas to get you started:
Beignets for a fabulous Mardi Gras party
Wine and cheese tastings for a red, white and blue cheese party
Date night at the Italian opera with other couples
Parisian macarons to sweeten up a French-themed party
English scones and mint-cucumber tomato sandwiches fit for a royal tea party
World-famous Spanish tapas night (with a chef in Spain!)
Friendsgiving for the win
New Year's Eve in the virtual world
Fish tacos and mango margaritas for Cinco de Mayo or Taco Tuesday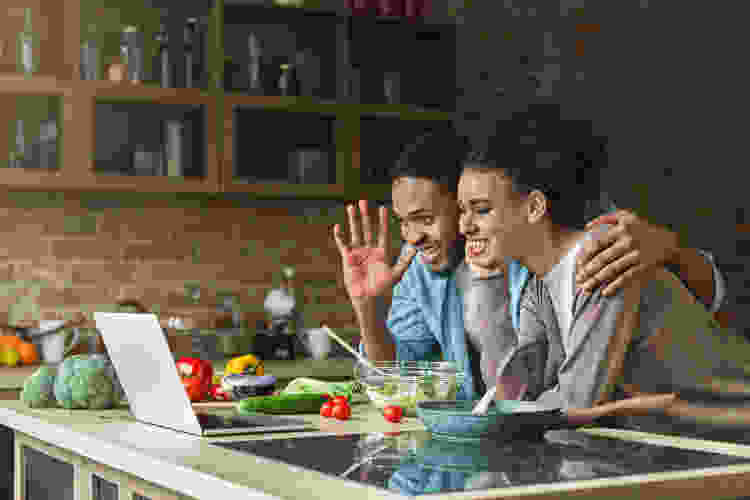 5. Keep Conversation Flowing
If this is a group of friends in your age group, it'll be fairly easy to come up with conversation starters. Talk about what you've been doing in your free-time, new music you've discovered or a favorite binge-worthy Netflix show.
Join a Live Online Cooking Class Today
Your kitchen is now your own culinary classroom. Connect with chefs from around the world right from the comfort of home.
For a family get-together, keep the conversation light and upbeat with questions and anecdotes about your jobs, how everybody's kids are doing or your latest home projects.
Remote co-workers can share about their lives outside of work, fun events happening in their cities or just funny anecdotes.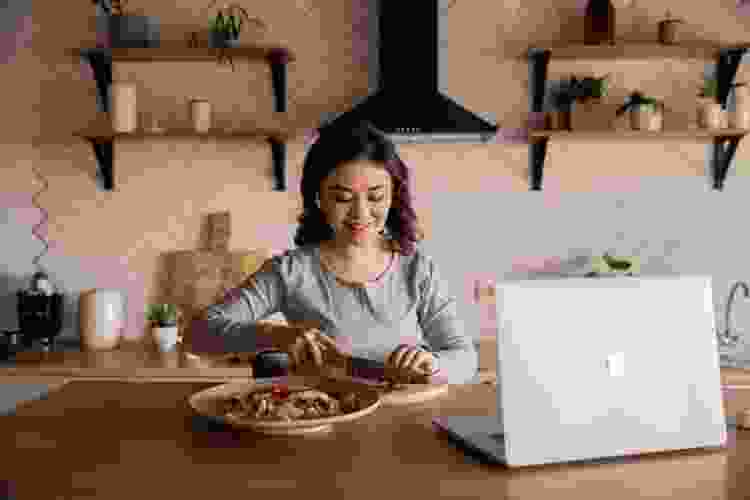 6. Make It Fun
Now it's time to kick up the fun factor with a theme and games. Themes like the Kentucky Derby, Mexican fiestas, the Roaring '20s, fabulous '50s or totally awesome '80s are all great ideas for a virtual dinner party.
Entertainment can include drinking, card or online board games. Trivia is actually perfect for a virtual party. You can call out the questions and let your guests provide the answers (in the form of a question, if you prefer). Put a play on your theme and do trivia questions based on sports, movies, celebrities, books or historic events and celebrity scandals. Other game ideas include online Scrabble and downloading the Jackbox app to play fun group games.
Some more virtual dinner party themes:
Murder mystery
Tropical island
Disney divas or villains
Summer camp (s'mores, anyone?)
Wine and cheese tastings
Christmas in July
British royalty
Friends, Seinfeld, The Office or another favorite sit-com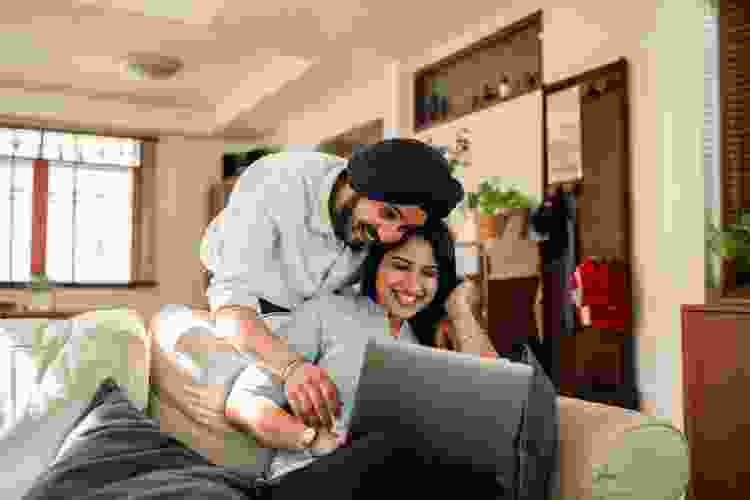 Join 200,000+ Culinary Enthusiasts
Exclusive deals, recipes, cookbooks, and our best tips for home cooks — free and straight to your inbox. PLUS: 500 Rewards Points.
With a little planning and a dose of imagination and creativity, your virtual dinner party will be the talk of the cyber town or remote office.
Did we miss any themes or ideas from this list? Which one are you most excited to host first?
For even more virtual dinner party inspiration, check out other experiences happening on Cozymeal. And if you're looking for more fun ideas for virtual events, check out our guides on virtual happy hour and virtual birthday party ideas!