Online Cooking Class - World-Famous Spanish Tapas
Online Cooking Class - World-Famous Spanish Tapas
171 reviews
171 reviews
Get ready to virtually join Chef Carlos in Spain for an unforgettable authentic tapas experience.
During this live interactive online cooking class with Chef Carlos, you will learn how to prepare three iconic Spanish tapas right in your own kitchen using fresh, high-quality ingredients and time-honored Spanish recipes. Some of the world-famous Spanish tapas you can look forward to adding to your culinary repertoire during this class include a classic Spanish omelette with potatoes and onions, Spanish toast with tomatoes and jamón Ibérico, and more!
Cooking class is fully interactive.

Chef accompanies you throughout the entire process.

Ask as many questions as you want!

Order ingredients online and have them delivered to your door.
Tortilla Española
With eggs, potatoes and onions
Pan Tumaca
With sourdough bread, tomatoes and jamon iberico
Gilda
With anchovies, olives and guindilla
Recipes

Recipe links are sent in your booking confirmation.

Ingredients

Ingredients can be adapted for dietary restrictions or lack of availability and can be delivered by your preferred local grocer with the link below.

Technology

Connect with the chef using Zoom on your computer, tablet or mobile device.

Class Participation

Chime in with questions through audio or chat. Use of video is optional.

Class Size

Public class sizes are between 4 to 20 connections to provide an opportunity for all guests to participate and ask questions. Private classes can accommodate up to 498 guests.

Event Duration

75 minutes

Labels

Couples, Fun, Group, Holiday, International Chefs, International Chefs, Mother's Day, Spanish, Valentine's
---
Ingredients
Eggs
White onion
Large potatoes
Sunflower seed oil
Salt
Mayonnaise or aioli
Baguettes
Roma tomatoes
Garlic
Olive oil
Jamon iberico
Anchovies
Green olives
Green pickled guindillas
Kitchen Equipment
Three cutting boards
Ingredient containers
Two large round plates
Three knives
Wood skewers
Cheese grater with thick holes
Bowls
Vegetable peeler, optional
Small nonstick pan
Colander or strainer
Cozymeal guest reviews for this experience


Carlos was fantastic, what a great way to take a cooking class!


Chef Carlos was very engaging and knowledgeable. He too time to check all our work.


Great class very interactive. Thank you. I will do this again.


I love your classes it is so fun to take them!!


Got a private lesson for my birthday & it was great! We learned a bunch and had some fabulous tapas as well. Wonderful to be able to ask why and get a professional answer on the spot. Fun and engaging, Carlos is in his element teaching and it shows. Highly recommend!


Although Chef Carlos cooking lesson was a little different than the recipes and instructions sent to us before the cooking lesson it was still a positive experience. He made an effort to encourage everyone and checked in with each person during the lesson. He gave us some cultural background about the area where they make the food we made. That was interesting as well.


Carlo was engaging and encouraging, provided lots of positive feedback.


Chef Carlos is first-rate. I would take any class again with him.


Chef Carlos was unlike my other cozy meal classes. He was moving really fast and he was inappropriate sometimes. It is important to know your audience. It's not okay to talk about alcohol, bars and drinking when it's a group of US high school students. This happened several times despite my efforts to inform him that the students in his class were not of drinking age. Overall, not the best experience.


Very instructive! Thanks Carlos :)


Great class!


Chef Carlos was great!! He was informative, supportive and positive and the food was great. Would totally sign up for another class with him!!


Chef Carlos was excellent! Fun experience, highly recommend!


We thoroughly enjoyed it.


Great class. Chef Carlos was very knowledgeable and also educated us about Spanish food in general and other facts. He made sure we all were doing ok and had the right volumes and quantity. Looked and tasted great


Thank you so much for such a fun class! Our participants loved it. So accommodating when we had a scheduling error and so nice and personable. Loved the class, we will definitely recommend to others! :)


Chef Carlos is very personable! We had a great time cooking and chatting with him about Spanish food and culture (and the food was amazing!).


We had a great time with Carlos and learned so much! The food was delicious, too. Thank you so much, Carlos!


Very fun experience. A great chef with a great way to have a little fun and try something new without having to mask up and leave home.


We had a wonderful time with Chef Carlos! He is easy to understand, thorough in his instructions, and has a great sense of humour!


Excellent class! Chef Carlos is very knowledgable about his Spanish Tapas and did a wonderful job advising us of potential mistakes before they happen, to ensure we all were successful!!


Fantastic, engaging, humourous, and patient / flexible teacher (modifying based on guests' ingredients, equipment, and skill)! Also, VERY delicious recipes! Definitely recommend!


Carlos was great and helped me get better at cooking, and I thought I was a pretty good cook!


Very well...apart that I could not be seen....meal was good. Thanks for your time. Sylvie,


He's funny and the recipes were easy to follow, they turned out quite yummy. Gracias!


Fun class, good energy, delicious results!


Very Entertaining, patient, makes sure everyone will do well. Food is delicious and was such a good way to celebrate my birthday.


Chef Carlos helped make our Valentines Day perfect. My wife and I highly recommend him!


We had so much fun! He did a great job of instructing and making sure everyone was involved and on the same page. THANK YOU ?


Great fun!


So much fun!! We had a blast.


Funny, helpful, and we cooked a great meal.


Chef Carlos made cooking fun and interactive!


Patient, fun and kind


Such a fun experience!


Nice job ... it was fun!!


A wonderful, fun session with Chef Carlos. He has a good rapport and is very helpful in answering any questions. Muchas Gracias


Chef Carlos was an excellent host who kept us all actively cooking while he shared helpful kitchen tips and interesting info about the dishes. He was engaging and easy to understand. We had lots of fun while filling our hearts & bellies making Spanish Tapas with our family members from around North America.


Chef Carlos was excellent! I truly enjoyed cooking with him! He taught me a lot!


Amazing interactive class! I enjoyed how Chef Carlos made sure that everyone was caught up at various stages, and how he gave improvement points to everyone's dishes!


This class was very fun and fast paced. Glad there were two people in the kitchen to keep up but the chef was very nice and helpful. I can't wait to try more classes!


Loved the class!


Chef Carlos is fantastic! Very easy to follow; excellent tips and the food was delicious. I can't wait to make it again. Very fun. HIGHLY recommend Chef Carlos.


We had a great time! Everything was delicious! Thank you.


Chef Carlos was fabulous. He had everyone hold up their dish to ensure we were all doing well with the recipe, and he was very entertaining.


Really enjoyed cooking with with Carlos!


Wonderful chef and a great experience!


Great job ? a lot of fun. Yummy


We had a terrific time and Chef Carlos was great. We enjoyed his instruction and interaction with us. The food was delicious and we will definitely be making his recipes again! Will be recommending Cozymeal to our friends.


aprendi


Carlos did great! Event was rushed and moving too fast


Chef Carlos was very engaging and made sure every person in the class was progressing and did problem-solving with us right on the spot (for example, if we didn't have the right pans or whatnot). I would take another of his courses!


The class was so fun! Chef Carlos was a delight and the food was delicious!


Fun, interactive! Delicious Spanish food. I highly recommend. Thank you Carlos


Seamless experience, great food, company and instruction.


This was a fun activity. Chef Carlos was entertaining


It was a great virtual experience cooking with friends and family.


Fantastic Instructor, Keeps it fun and very knowledgeable.


Carlos was excellent! he gave us also good tips. Friendly and patient.


Phenomenal Experience! Thank you!


Enjoyable and made an effort to connect with all the participants.


This was a great experience! I was worried there wouldn't be enough time for all of the tapas, but the timing was perfect and recipes tasted delicious!!


Amazing!


Amazing class!! We had such a great time and Carlos is a wonderful instructor.


It was a lot of fun cooking something different. Chef Carlos made sure everyone understood the steps and was very interactive. Very fun that he was in Madrid and we were in Dallas.


My son and I had a great time cooking with Chef Carlos. He was prepared, attentive to each of us, and encouraging. We had fun and learned how to make some delicious tapas.


Chef Carlos helped me make three very good dishes that were new to me. Family gave them all a thumbs up! Chef Carlos was helpful and made the class fun!


Chef Carlos was fantastic. He was a great teacher, taking the time to make sure everyone was following along but also to ensure the class was fun and entertaining. Our food came out great and we would do it again.


Amazing experience! The idea that he was in Spain and we were in Alaska made it so fun for our group of 5!


Great personality! Good teacher. He made it fun.


Gracia's to Chef Carlos - a fun Bday party for our friend Stacey ❤️? Teresita


Carlos is knowledgeable and engaging. We had a great team event cooking with him!


Fun experience, easy to follow.


Chef Carlos was patient, friendly, and simply a pleasure to work with/learn from. I highly recommend his class, and plan to attend another class via Cozymeal (and Carlos if he teaches others) soon! My wife and I were both extremely happy with the food and experience!


It was a great experience. Thank you.


The team loved this experience! We have all been working remotely since March and given that we'll continue to do so until at least January, we are missing the opportunity to connect and have fun together. We thought a cooking class would be a good team building activity and this exceeded all of our expectations. The team appreciated how Chef Carlos walked us through the preparation and made what were daunting recipes to some approachable and easy. He was a funny and engaging teacher and the food was incredible. I would also note that we had a really big group (30 people) and Chef Carlos managed to help everyone and keep us all on track - that's not an easy feat. Thanks for a great event!


This class was wonderful - truly, much more fun and engaging than I expected! As a relatively seasoned home cook, I did not expect to learn much, but found that even for a "simple" recipe, Chef Carlos did a great job of sharing his knowledge from his vast experience of being a head chef around the world. Everything tasted amazing, and Chef Carlos did a great job engaging with us and being respectful of different cooking abilities and times. I would absolutely do this again, and recommend it to others. It would be a fun family event during quarantine, or team building exercise. It's not hard, but you learn a lot, regardless of what your cooking ability is!


Chef Carlos did great! Exceptional evening!
Cozymeal guest reviews for other experiences with Chef Carlos


Very fun, and his ability to keep the class moving while making sure no one falls behind is amazing


We had a great time creating delicious food!


Carlos was wonderful to work with - he acknowledged each participant and checked in with a personal touch throughout the Cook time. This was our first Cozy Meal experience and it was fun and educational. Thanks Chef!


Carlos was an amazing chef who was extremely helpful and very kind. I highly recommend this class


Fantastic class, very entertaining, great food!


Carlos was so much fun! Also a great instructor and our arepas and cachapas were SO delicious. We've recommended him in particular to multiple friends and will seek out his classes again.


Had such a fun time learning from Chef Carlos. It was 1am in Madrid when he taught the lesson, but you would never have known. Kept my mom and I engaged the whole time and we made an AMAZING meal!


Chef Carlos was amazing! Super knowledgeable about the cuisine and lots of fun to cook with. Our meal turned out delicious!!! Would definitely come back to cook with Carlos again :)


Chef Carlos was wonderful. Fun, engaging, knowledgeable, and very patient with getting us through any mistakes we might make along the way. We highly recommend Chef Carlos!


A mi me gusto muchisimo su clase, y me encanta que hablamos espanol porque es mas facil entendernos, y que da sus ingredientes en gramos, las caxapas si me quedaron muy ricas ricas, las arepas tengo que seguir practicando pero de sabor muy buenas, nos dio una receta diferente al momento de hacer las cachapas y no pude tomar mis notas porque estaba poniendo atencion me gustaria que nos la mandara por e mail. y es muy paciente y buena onda. felicidades!!!


Chef Carlos was super attentive and helpful. He was a pleasure and I would totally recommend his class


Fantastic experience. Chef Carlos was great. He was very knowledgeable about cooking techniques and presented in a very fun and interactive way. There were many laughs had and some excellent food to eat at the end of the night. We will definitely being booking another experience soon.


Chef Carlos did a great job with our class. Y He gave clear instructions, checked our food preparations and provided lots of good information about how to prepare the dishes and how to create good looking plating of the food. I really enjoyed the class.


Had a great time celebrating my mom's birthday with Chef Carlos's class. We might not have made the best pasta but it tasted delicious and our "team" had a lot of fun trying! Thank you for a fantastic evening!


Chef Carlos was great at handling our LARGE group. We had a little over 40 people join in for a work event to make Arepas and Cachapas. Chef did a wonderful job at having us stay engaged and provided critiques when needed. He was also great at communicating with me before the event so that we could be prepared for our dietary restrictions and beverage choices! He did all this while working from Spain and us in Texas. A 1am cooking class isn't easy, but Carlos did perfectly. Thank you again, Chef!


Chef Carlos was really good. He was able to engage the whole group, constantly checked in with individuals and made it such a fun event. We also were able to learn more about the chef's background, culture and in general, his interest in different cuisines. Chef Carlos was also very inclusive and helped team members who did not have some ingredients by suggesting alternatives and helping them to be still part of the class. Highly recommend his classes.


The class, the food, Chef Carlos, the conversation, and the technology were all excellent. Although we had 1 incorrect ingredient, Carlos was able to help us through that with substitutions. My only suggestion for improvement would be to review the recipes as the quantities on a couple of items were incorrect, therefore our pre-class prep needed to be adjusted on the fly.


Great recipes and super fun!


Frindly personality and kept class moving very well. My only recommendation would be to have more of a warning on what should be prepped ahead of time and what utensils are recommended


Kimberly Nations
02 Mar 2021
Chef Carlos rushed through the process. He was polite enough, but never explained what we were making. We signed up to do this so that we could have a fun way to connect family members that have not been able to visit in a year due to COVID - there was no time to laugh or interact in any way. Chef Carlos seemed tired and ready to get the zoom over with as quickly as possible. I would not recommend this to anyone as it was a waste of time. The food was fine but the experience was not what we had hoped.


Carlos was a good communicator and included all the participants. It was a delicious, fun experience. My one suggestion was to be sure ingredients needed are readily available. In our class only one couple had found one of the ingredients. Even suggestions for substitutions for rare ingredients would help. All in all, it was a very nice experience.


Learned a new way of cooking Pork Loin...It was so delicious, juicy and tender. Love it...!!!


Chef Carlos was amazing. I really enjoyed his class. He is so organized, thorough, patient and detail oriented. A great teacher and the food was delicious.
Guest reviews for Chef Carlos


i have tried different online cooking classes and this one goes to my top 10! took the plating class and it was really interesting how chef Carlos use the ingredients to plate a wonderful dish!


Best online cooking class ever!


it is an incredible experience! i have been taking this cooking classes to improve my cooking at home and it really works!


Got this cooking class as a gift from my neighbor! i am amazed!


now i now to plate like a top chef! thank you chef Carlos!


loving tapas españolas now!!


gonna try another course with the chef Carlos, was really funny!


It looks like we all need a cooking class in our life!


i will have to say with no doubt that spanish tapas are the best idea for any ocassion!


Potatos with eggs... tasty!


a great way to expend my weekends with mi childrens!


my mom loved it! i gave her the class as a birthday gift!! she said that she feel more spanish now!


Wanna take another class!! thats for sure!!


wanna invite my family to show off my progress!! plating class was AWESOME!


it is good to know that we can learn so easily!


My boyfriend and i are inlove of spanish tapas!


Gonna need more people at my place with all that food!


Good technics, almost perfect!


Now i know how to make tortilla for the rest of my life!


i took this plating clas for my own and let me say something... AWESOME! i mean i feel like a real chef now hahahaha


Great time!


wonderful time with my family!


more tortilla please!


Great time! 100% recommended


Gonna need more friends to share all this food hahahaha


it was funny! i am a chef and yet the experience was incredible cool!


great experience!


getting ready for a next online cooking class!


the bad part of the class it is when its finished!


Eggs, Onions, oil and potatoes... nothing more simple than that!


want 10 tortillas now!


i would like to take more classes like this one!


"Montadito de tortila española" my new favorite snack!


the good thing about this class is that the chef was really flexible about ingredients and how they can look, was with no pressure.


Gonna make gildas for my friends tomorrow! easy and tasty!


We are really happy! good class chef carlos!


i like spanish food and this spanish tapas class was solid!


My boyfriend and i took the "plating" class and let me say that i am atonished! was definitely more that i expected!


Chef Carlos was a good teacher!


My wife and i are really happy!


i am some kind of "foodie", my boyfriend gave me this class as a present ( was a surprise ) and have to say that everything was perfect! since the beginning to the end, great class!


good class!


Wanna check my plating game with my mom next weekend!


Getting better flipping tortillas!


i did the spanish tapas class, i loved it!


I want to take another cooking class!! it was more fun than i thought!


i was afraid of this plating class, sounded kinda fancy but it was really chill!


talking to my family to take another class with chef carlos! my whole family enjoyed a lot this class!


i lived in spain for several months but did not have the chance to learn how to upgrade my culinary skills there, the spanish tapas class was incredible!


I can treat myself with spanish tapas every weekend!


Chef carlos is amazing! wanna take a second class with him!


love gildas, love gildas, love gildas!


i want to make tortilla española every day now! easy and tasty!


i like the way chef carlos teach plating, really clean and beautiful.


My wife and i loved this class! spanish tapas are the best!


I am killing my instagram since chef carlos teached me the perfect way of plating, lol


My roommate and i took this class to make something new, and was the best idea ever!


have tried Spanish tapas before, and this ones were basic and good, have to say that the class was good and the chef Carlos did a good job explaining every detail.


gildas are like... perfect? i mean like PERFECT! LOVE TAPAS!


thank you chef carlos!! my sister and i were really excited since the beginning, the chef knew that it was our first class and did his best to create a good experience for us!


This class is a must!


i love tortilla española!! never thought about online cooking classes but this experience was definitely outstanding!


i think that cooking is now my thing!


Wow! just wow! it was an incredible experience! my husband and i were really surprised about the simplicity of the plating class, now we gonna show off with our friends hahahaha.


5 stars!! i was looking for a gift for my sister and this tapas cooking class was really cool! chef carlos did his best teaching us about the spanish products!! thx chef!!


Just outstanding! spanish food was never so delicious! tapas were easy and tasty!!


Chef carlos was really cool with my wife and i!! we were wondering to know how to improve are "Plating game" to show off with our friends and it was more easy than we thought! thank youu!!


Amazing!! chef Carlos introduced me too spanish food! was my first time doing a "tortilla española" and was incredible!


A W E S O M E, team chef Carlos!


i loved this experience! it was my first time having an online cooking class and definitely will not be the last one!! my husband and i were worried about the ingredientes with the chef Carlos teached us how to use them perfectly!
Local Grocer Delivery Available!
$ 39 Per device
75-minute class hosted on Zoom. Tax included.

Live from Madrid, Spain!
---
Meet your chef
---
With more than a decade of culinary experience as a head chef, private chef and executive chef in Denmark, Turks and Caicos, Venezuela and Spain, Chef Carlos is a skilled and personable multilingual chef with a penchant for crafting incredible recipes. He has a wide range of culinary techniques and tips under his belt, and is a master at creating a warm and welcoming environment for guests, as well as crafting seasonal menus featuring high-quality ingredients.
Other Online Cooking Class Experiences you may like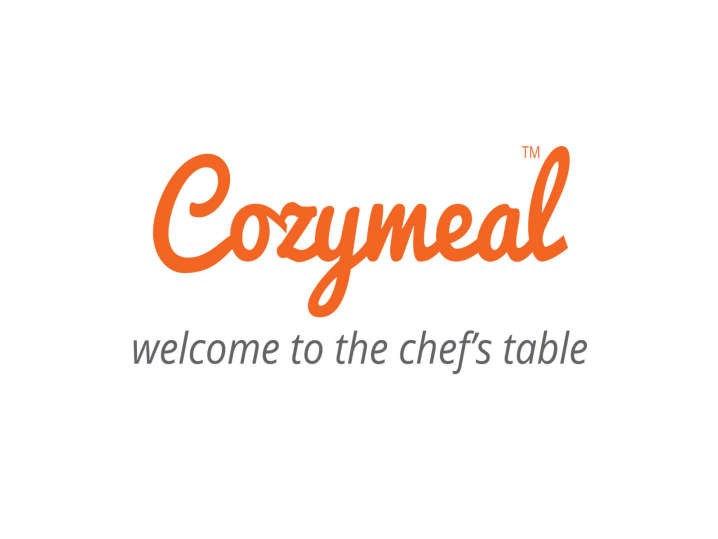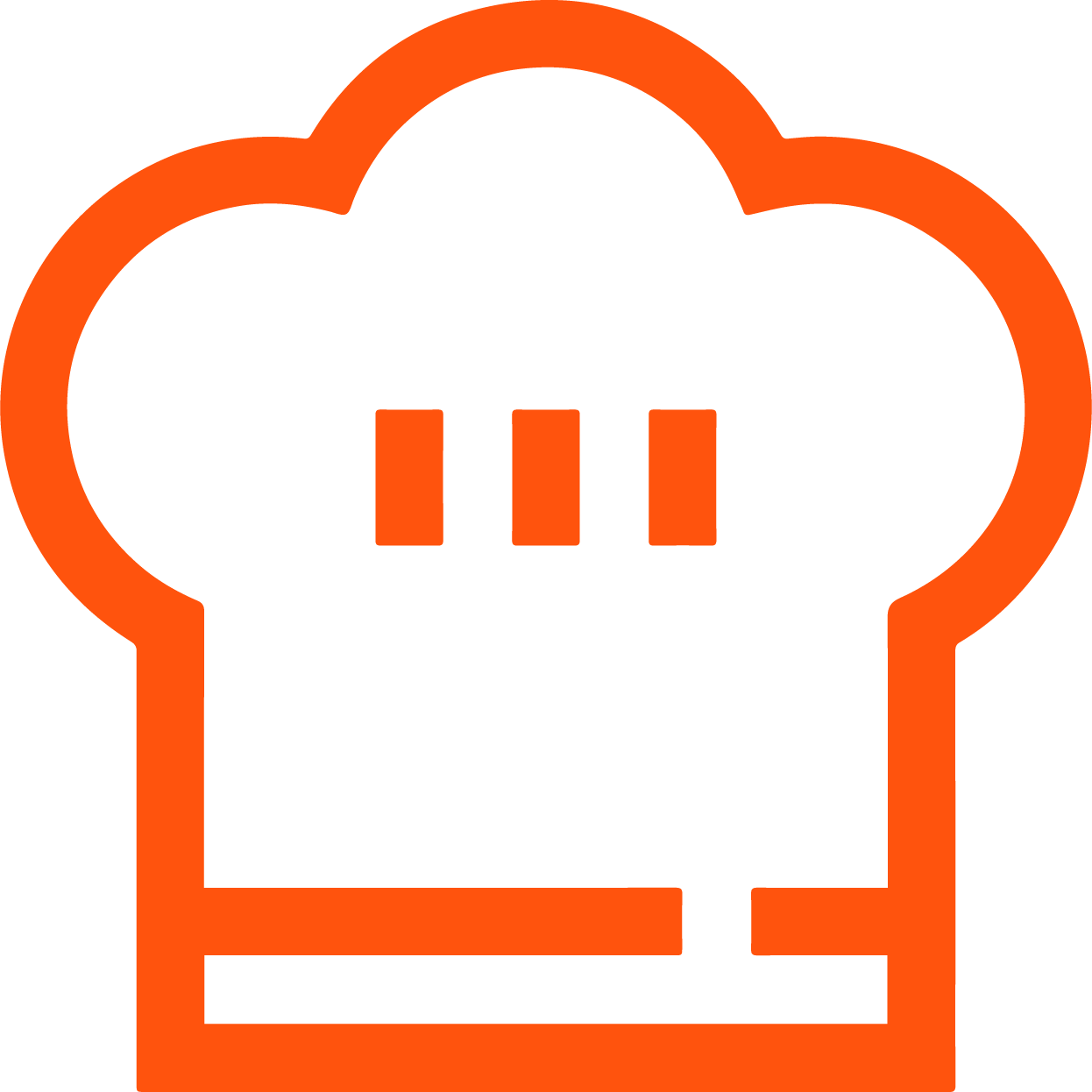 Join 200,000+ Culinary Enthusiasts
Exclusive deals, recipes, cookbooks, and our best tips for home cooks — free and straight to your inbox. PLUS: 500 Rewards Points.
© CozymealTM, Inc. 2013-2022 - Phone: 415-869-9706
95 Third Street, 2nd Floor, San Francisco, CA, 94103