Online Cooking Class - World-Famous Spanish Tapas
Online Cooking Class - World-Famous Spanish Tapas
83 reviews
83 reviews
Get ready to virtually join Chef Carlos in Spain for an unforgettable authentic tapas experience.
During this live interactive online cooking class with Chef Carlos, you will learn how to prepare three iconic Spanish tapas right in your own kitchen using fresh, high-quality ingredients and time-honored Spanish recipes. Some of the world-famous Spanish tapas you can look forward to adding to your culinary repertoire during this class include a classic Spanish omelette with potatoes and onions, Spanish toast with tomatoes and jamón Ibérico, and more!
Cooking class is fully interactive.

Chef accompanies you throughout the entire process.

Ask as many questions as you want!

Order ingredients online and have them delivered to your door.
Tortilla Española
With eggs, potatoes and onions
Pan Tumaca
With sourdough bread, tomatoes and jamon iberico
Gilda
With anchovies, olives and guindilla
Recipes

Recipes are sent in your booking confirmation.

Ingredients

Ingredients can be adapted for dietary restrictions or lack of availability and can be delivered by your preferred local grocer with the link below.

Technology

Connect with the chef using Zoom on your computer, tablet or mobile device.

Class Participation

Chime in with questions through audio or chat. Use of video is optional.

Class Size

Public class sizes are between 4 to 20 connections to provide an opportunity for all guests to participate and ask questions. Private classes can accommodate up to 498 guests.

Event Duration

75 minutes

Labels

Couples, Fun, Group, International Chefs, International Chefs, Spanish
---
Ingredients
Eggs
White onion
Large potatoes
Sunflower seed oil
Salt
Mayonnaise or aioli
Baguettes
Roma tomatoes
Garlic
Olive oil
Jamon iberico
Anchovies
Green olives
Green pickled guindillas
Kitchen Equipment
Three cutting boards
Ingredient containers
Two large round plates
Three knives
Wood skewers
Cheese grater with thick holes
Bowls
Vegetable peeler, optional
Small nonstick pan
Colander or strainer
Cozymeal guest reviews for this experience

Lora
13 Nov 2020
Amazing experience! The idea that he was in Spain and we were in Alaska made it so fun for our group of 5!

Donna
08 Nov 2020
Great personality! Good teacher. He made it fun.

Teri
08 Nov 2020
Gracia's to Chef Carlos - a fun Bday party for our friend Stacey ❤️? Teresita

Deborah
06 Nov 2020
Carlos is knowledgeable and engaging. We had a great team event cooking with him!

Diana
30 Oct 2020
Fun experience, easy to follow.

Mark
24 Oct 2020
Chef Carlos was patient, friendly, and simply a pleasure to work with/learn from. I highly recommend his class, and plan to attend another class via Cozymeal (and Carlos if he teaches others) soon! My wife and I were both extremely happy with the food and experience!

Kristen
27 Sep 2020
It was a lot of fun

Anthony
23 Sep 2020
It was a great experience. Thank you.

Stephanie
21 Aug 2020
The team loved this experience! We have all been working remotely since March and given that we'll continue to do so until at least January, we are missing the opportunity to connect and have fun together. We thought a cooking class would be a good team building activity and this exceeded all of our expectations. The team appreciated how Chef Carlos walked us through the preparation and made what were daunting recipes to some approachable and easy. He was a funny and engaging teacher and the food was incredible. I would also note that we had a really big group (30 people) and Chef Carlos managed to help everyone and keep us all on track - that's not an easy feat. Thanks for a great event!

Samantha
11 Aug 2020
This class was wonderful - truly, much more fun and engaging than I expected! As a relatively seasoned home cook, I did not expect to learn much, but found that even for a "simple" recipe, Chef Carlos did a great job of sharing his knowledge from his vast experience of being a head chef around the world. Everything tasted amazing, and Chef Carlos did a great job engaging with us and being respectful of different cooking abilities and times. I would absolutely do this again, and recommend it to others. It would be a fun family event during quarantine, or team building exercise. It's not hard, but you learn a lot, regardless of what your cooking ability is!

Joshua
09 Aug 2020
Chef Carlos did great! Exceptional evening!
Cozymeal guest reviews for other experiences with Chef Carlos

Rosemary
24 Nov 2020
Learned a new way of cooking Pork Loin...It was so delicious, juicy and tender. Love it...!!!

Cynthia
01 Oct 2020
Chef Carlos was amazing. I really enjoyed his class. He is so organized, thorough, patient and detail oriented. A great teacher and the food was delicious.
Guest reviews for Chef Carlos

Juliana
01 Jul 2020
i have tried different online cooking classes and this one goes to my top 10! took the plating class and it was really interesting how chef Carlos use the ingredients to plate a wonderful dish!

Gregoire
01 Jul 2020
Best online cooking class ever!

Alain
01 Jul 2020
it is an incredible experience! i have been taking this cooking classes to improve my cooking at home and it really works!

Pascal
01 Jul 2020
Got this cooking class as a gift from my neighbor! i am amazed!

Anne
01 Jul 2020
now i now to plate like a top chef! thank you chef Carlos!

Charles
01 Jul 2020
loving tapas españolas now!!

Carol
01 Jul 2020
gonna try another course with the chef Carlos, was really funny!

Mathew
01 Jul 2020
It looks like we all need a cooking class in our life!

Dave
01 Jul 2020
i will have to say with no doubt that spanish tapas are the best idea for any ocassion!

Helen
01 Jul 2020
Potatos with eggs... tasty!

Sarah
01 Jul 2020
a great way to expend my weekends with mi childrens!

Meg
01 Jul 2020
my mom loved it! i gave her the class as a birthday gift!! she said that she feel more spanish now!

Tathiana
01 Jul 2020
Wanna take another class!! thats for sure!!

Lisa
01 Jul 2020
wanna invite my family to show off my progress!! plating class was AWESOME!

Xavier
01 Jul 2020
it is good to know that we can learn so easily!

Natalia
01 Jul 2020
My boyfriend and i are inlove of spanish tapas!

Juan
01 Jul 2020
Gonna need more people at my place with all that food!

Lucy
01 Jul 2020
Good technics, almost perfect!

Elizabeth
01 Jul 2020
Now i know how to make tortilla for the rest of my life!

Willy
01 Jul 2020
i took this plating clas for my own and let me say something... AWESOME! i mean i feel like a real chef now hahahaha

Miguel
01 Jul 2020
Great time!

Adriana
01 Jul 2020
wonderful time with my family!

Andres
01 Jul 2020
more tortilla please!

Stella
01 Jul 2020
Great time! 100% recommended

Betsy
01 Jul 2020
Gonna need more friends to share all this food hahahaha

Rakesh
01 Jul 2020
it was funny! i am a chef and yet the experience was incredible cool!

Brian
01 Jul 2020
great experience!

Jack
01 Jul 2020
getting ready for a next online cooking class!

Cameron
01 Jul 2020
the bad part of the class it is when its finished!

Arnold
01 Jul 2020
Eggs, Onions, oil and potatoes... nothing more simple than that!

David
01 Jul 2020
want 10 tortillas now!

Patrick
01 Jul 2020
i would like to take more classes like this one!

Bruce
01 Jul 2020
"Montadito de tortila española" my new favorite snack!

Margareth
01 Jul 2020
the good thing about this class is that the chef was really flexible about ingredients and how they can look, was with no pressure.

Steven
01 Jul 2020
Gonna make gildas for my friends tomorrow! easy and tasty!

Mario
01 Jul 2020
We are really happy! good class chef carlos!

kevin
01 Jul 2020
i like spanish food and this spanish tapas class was solid!

Peter
01 Jul 2020
My boyfriend and i took the "plating" class and let me say that i am atonished! was definitely more that i expected!

Mike
01 Jul 2020
Chef Carlos was a good teacher!

Alex
01 Jul 2020
My wife and i are really happy!

Amy
01 Jul 2020
i am some kind of "foodie", my boyfriend gave me this class as a present ( was a surprise ) and have to say that everything was perfect! since the beginning to the end, great class!

Britney
01 Jul 2020
good class!

Ashley
01 Jul 2020
Wanna check my plating game with my mom next weekend!

Cassey
01 Jul 2020
Getting better flipping tortillas!

Tathiana
01 Jul 2020
i did the spanish tapas class, i loved it!

Coleen
01 Jul 2020
I want to take another cooking class!! it was more fun than i thought!

catherina
01 Jul 2020
i was afraid of this plating class, sounded kinda fancy but it was really chill!

Lisbeth
01 Jul 2020
talking to my family to take another class with chef carlos! my whole family enjoyed a lot this class!

Alejandra
01 Jul 2020
i lived in spain for several months but did not have the chance to learn how to upgrade my culinary skills there, the spanish tapas class was incredible!

Caroline
01 Jul 2020
I can treat myself with spanish tapas every weekend!

Ane
01 Jul 2020
Chef carlos is amazing! wanna take a second class with him!

Robin
01 Jul 2020
love gildas, love gildas, love gildas!

Cindy
01 Jul 2020
i want to make tortilla española every day now! easy and tasty!

Nadir
01 Jul 2020
i like the way chef carlos teach plating, really clean and beautiful.

Daniel
01 Jul 2020
My wife and i loved this class! spanish tapas are the best!

Samantha
01 Jul 2020
I am killing my instagram since chef carlos teached me the perfect way of plating, lol

Corina
01 Jul 2020
My roommate and i took this class to make something new, and was the best idea ever!

Carla
01 Jul 2020
have tried Spanish tapas before, and this ones were basic and good, have to say that the class was good and the chef Carlos did a good job explaining every detail.

Alexandra
01 Jul 2020
gildas are like... perfect? i mean like PERFECT! LOVE TAPAS!

Johanna
01 Jul 2020
thank you chef carlos!! my sister and i were really excited since the beginning, the chef knew that it was our first class and did his best to create a good experience for us!

Brenda
01 Jul 2020
This class is a must!

Cristina
01 Jul 2020
i love tortilla española!! never thought about online cooking classes but this experience was definitely outstanding!

Maria
01 Jul 2020
i think that cooking is now my thing!

Stephanie
01 Jul 2020
Wow! just wow! it was an incredible experience! my husband and i were really surprised about the simplicity of the plating class, now we gonna show off with our friends hahahaha.

Vicky
01 Jul 2020
5 stars!! i was looking for a gift for my sister and this tapas cooking class was really cool! chef carlos did his best teaching us about the spanish products!! thx chef!!

Frank
01 Jul 2020
Just outstanding! spanish food was never so delicious! tapas were easy and tasty!!

Gennaro
01 Jul 2020
Chef carlos was really cool with my wife and i!! we were wondering to know how to improve are "Plating game" to show off with our friends and it was more easy than we thought! thank youu!!

Mavi
01 Jul 2020
Amazing!! chef Carlos introduced me too spanish food! was my first time doing a "tortilla española" and was incredible!

Sandie
01 Jul 2020
A W E S O M E, team chef Carlos!

Irene
01 Jul 2020
i loved this experience! it was my first time having an online cooking class and definitely will not be the last one!! my husband and i were worried about the ingredientes with the chef Carlos teached us how to use them perfectly!
Local Grocer Delivery Available!
$ 39 Per device
75-minute class hosted on Zoom. Tax included.

Live from Madrid, Spain!
---
Meet your chef

---
With more than a decade of culinary experience as a head chef, private chef and executive chef in Denmark, Turks and Caicos, Venezuela and Spain, Chef Carlos is a skilled and personable multilingual chef with a penchant for crafting incredible recipes. He has a wide range of culinary techniques and tips under his belt, and is a master at creating a warm and welcoming environment for guests, as well as crafting seasonal menus featuring high-quality ingredients.
Other Online Cooking Class Experiences you may like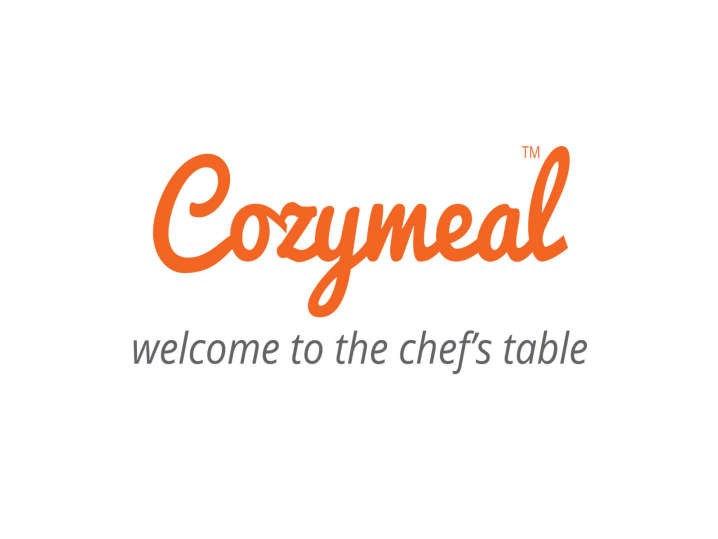 Want Even More Culinary Inspiration?
Exclusive deals, cookbooks and our best tips for home cooks — free and straight to your inbox. PLUS: 500 Rewards Points.
YOU'RE IN!
Thank you for signing up for our mailing list.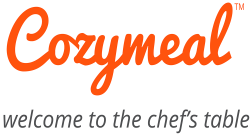 © CozymealTM, Inc. 2013-2020 - Phone: 415-869-9706
350 Rhode Island, Suite 240, San Francisco, CA, 94103