Cooking Classes, Online Experiences & More
Get ready to embark on a culinary journey!
As recommended by
---
Safety During the Covid-19 Pandemic
Private Cooking Classes
You can now book most in-person experiences as private events at no additional charge.
Safe Experiences
Look for these icons while browsing experiences:
Host Wearing a Mask
Host Providing Masks
Social Distancing Friendly
---
---
Featured Markets for Cooking Classes
---
---
Don't Just Take Our Word For It
---
What They're Saying
"
If you're looking to try a new experience with loved ones, as either a gift or just because, we recommend Cozymeal to make it happen.
"
"
Cozymeal, the rapidly growing on-demand cooking platform, offers foodies a more personalized experience.
"
"
Cozymeal is a dream come true for couples who love spending time in the kitchen at the end of the day, or trying something new.
"
"
Whether your SO is a vegetarian, carnivore, dessert lover or an adventurous eater that loves to try new things, there is a Cozymeal class that will satisfy their taste buds.
"
"
Think of it as a twist on the classic dinner night out.
"
"
This is not a drill: You (or a loved one) can book an award-winning chef to come to you with Cozymeal…
"
"
You can pick how you want to do your Cozymeal cooking class: You can have the Michelin-rated chef come to your place, or...go to their loft in Flatiron.
"
"
As the perfect holiday gift, a variety of class options are available from Italian, Holiday Pies and Tarts, Perfecting the Beef Wellington to Apple Cider and Fall Doughnuts. In addition, you can opt for a cozy dinner or a morning breakfast in, with one of Cozymeal's private chefs.
"
"
Not the best chef? Maybe not yet, but you can earn some major cred, pick up new skills, and have fun doing it all (or embarrass yourselves in a self-deprecating, hopefully cute way) by bringing your date to a Cozymeal cooking class.
"
---
About Us
---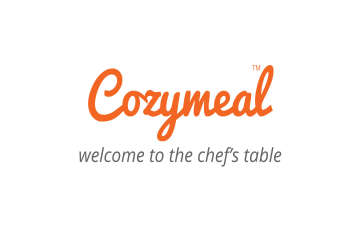 Certified
We are the leading provider of culinary experiences with the best local chefs and tour guides who are vetted in person to ensure our standards are met, including requirements for food safety certifications.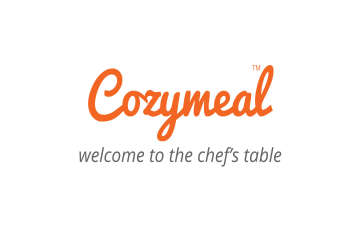 Unique
Classes are hosted at the chef's place, your place or online, and food tours explore a city's best spots. Chef locations are pre-approved and include premium venues, event spaces and private homes. Alternatively, have the chef come to you by selecting "My Place" when booking.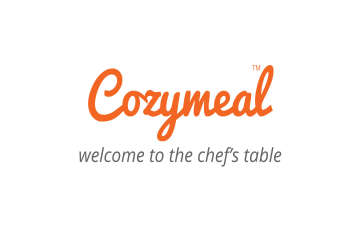 Simple
Book online or contact us by email or phone, 800-369-0157. We'll take care of everything.
---
Insurance
All experiences on Cozymeal are insured.
Payment Protection
The Cozymeal Escrow System® keeps your payments in escrow until after the event so you can book with confidence.
5-Star Reviews
We love food and we love our customers. We are honored to have received over 10,000 5-star reviews!
---
Share a #Cozymeal Experience!
---
We loved our in home cooking experience with Cozymeal! Our chef was knowledgeable, courteous and fun - we had a lovely time cooking and learned great tips about making hibachi and sushi at home, so much so that we will definitely recreate the meal again. The food was so great, too - we feasted with our chef and then had leftovers which we enjoyed so much!
I've done multiple classes with Cozymeal, and keep coming back because I love them all! Cozymeal is a great way to experience cooking new cuisine in a friendly, cooperative working environment. Chefs are super friendly, and fellow attendees are all there for a great time. I love Cozymeal!
Our Cozymeal experience was convenient, cost-effective, and comfortable. Chef CC brought everything we needed and taught us some really helpful skills that we still use to this day, like how to properly use a chef's knife. And to top it all off, the food was delicious and we have made that paella several times since!
My boyfriend and I were looking for a nice evening to celebrate our anniversary and Cozymeal gave us just that. Chef David is an excellent chef and teacher! While guiding us through different cooking techniques he also gave his fun insights on the history of Italian cuisine, from his perspective.
My husband arranged a Cozymeal experience (pasta cooking) for a work outing and it was the best they've ever had! Our chef was friendly, knowledgeable, and made it an amazing experience for everyone there! We socialized, learned, and dined like kings. Five stars all around!
The Cozymeal experience was a birthday gift for my husband, who is the main cook in our home. He has been developing his skills in the kitchen as a hobby and cooking is something he loves to do for our little family. Working alongside Chef Lorenzo in Miami was not only informative but also so much fun! The best part? Sitting down to eat the meal!
---