9 Best Blenders for Smoothies in 2023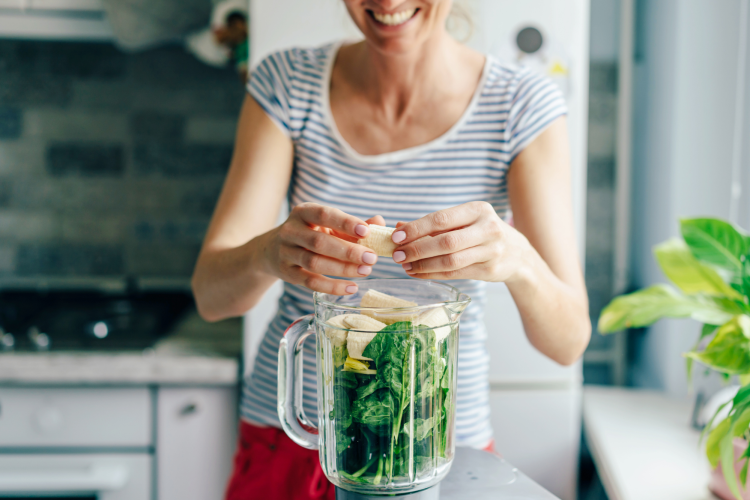 Our editorial team recommends the best products through independent research, selection and careful review. Prices are subject to change.
Shopping for the best blenders for smoothies can be like shopping for the best cars. There are so many exciting, colorful and powerful options, it's tempting to go for the shiniest blender instead of choosing a blender that works well! How can you not be dazzled by them all?
What are the key features to look for in a smoothie blender? How can you be sure it will accommodate your go-to recipes? We've chosen our picks for the best blenders for smoothies in the list below. No matter what your favorite concoction might be, you're sure to find your ideal smoothie blender in the mix!
Jump to Section
Shop Like a Chef in the Cozymeal Shop
Update your kitchen with top-rated cookware. Beloved brands, easy returns and guaranteed price-matching.
1. Best Blender for Smoothies: Zwilling Enfinigy Power Blender
The Zwilling Enfinigy Power Blender is a compact blending powerhouse and one of the most powerful blenders for smoothies you'll find anywhere. Whip up your most imaginative concoctions with the 12-speed motor and German-made blades. And the food-safe, BPA-free pitcher gives you 64 oz. of space for serving friends and family, too.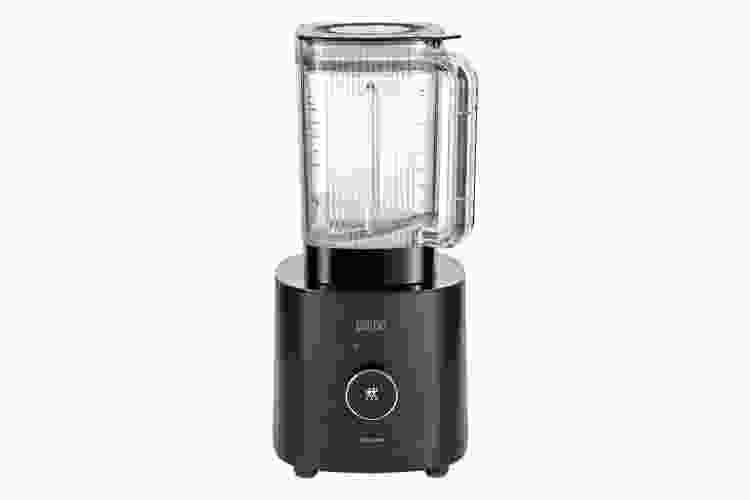 2. Best Blender Set: Cuisinart Velocity Ultra Blender & Food Processor With Travel Cups
The Cuisinart Velocity Ultra Blender & Food Processor With Travel Cups is a workhorse that includes a food processor attachment, making this the best blender for smoothies that doubles your culinary potential. A pair of super sturdy 16-oz. travel cups are also included, making it easy to enjoy your favorite blends on the go.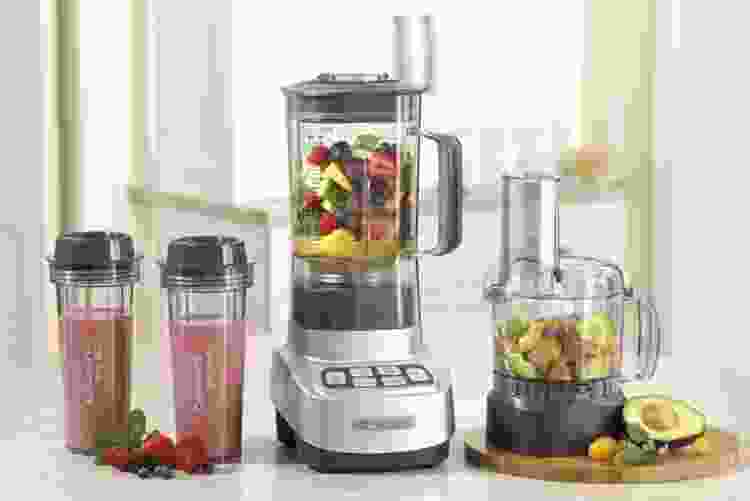 3. Best Blender for Smoothies and Ice: Cuisinart Hurricane 3.5 Peak HP Pro Blender
Try the Cuisinart Hurricane 3.5 Peak HP Pro Blender as a blender for smoothies that won't flinch when it comes to crushing ice. Patented technology lends extra power for grinding up the tough stuff, while handy memory modes let you program your favorite settings for easy smoothies whenever cravings hit.
4. Best Small Blender for Smoothies: Zwilling Enfinigy Personal Blender
A blender for smoothies doesn't have to take up a lot of space, as the Zwilling Enfinigy Personal Blender demonstrates. This small kitchen appliance is a slender bullet-style blender with a 20 oz. jar that doubles as a handy travel cup. It comes in both sleek black and brushed steel finishes to give your counter a touch of modern style.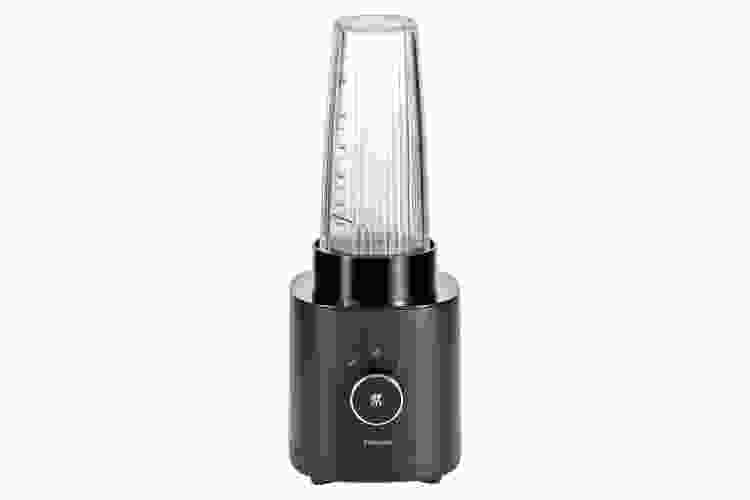 5. Best Immersion Blender: Cuisinart Smart Stick 2-Speed Hand Blender
When whipping air into your shakes and smoothies is required, the Cuisinart Smart Stick 2-Speed Hand Blender will have you covered. The submersible wand and powerful 300-watt motor make simple work of creating whips, blended drinks and smoothies in your favorite tumbler. And if your blender for smoothies helps out with soups and sauces too, then so much the better!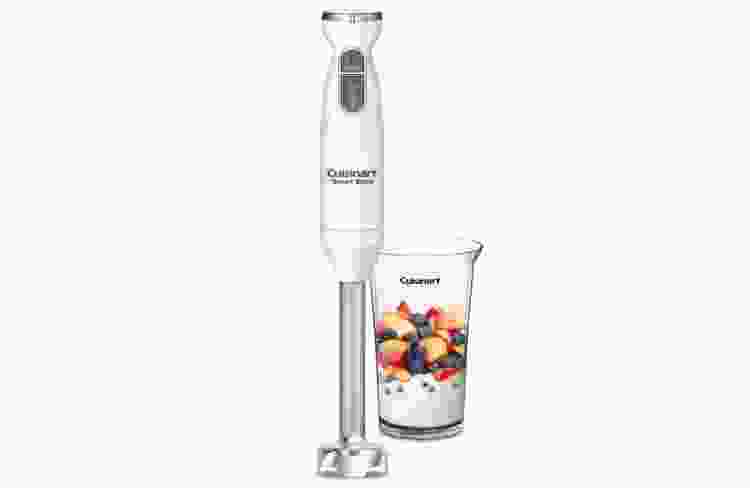 6. Best Starter Blender: Vitamix ONE
If you're wondering which smoothie blender is best as a beginner model, the Vitamix ONE is for you. It cuts a trim figure on your countertop, stores away easily when not in use and provides blending power for shakes and smoothies to add a splash of health to your fitness lifestyle.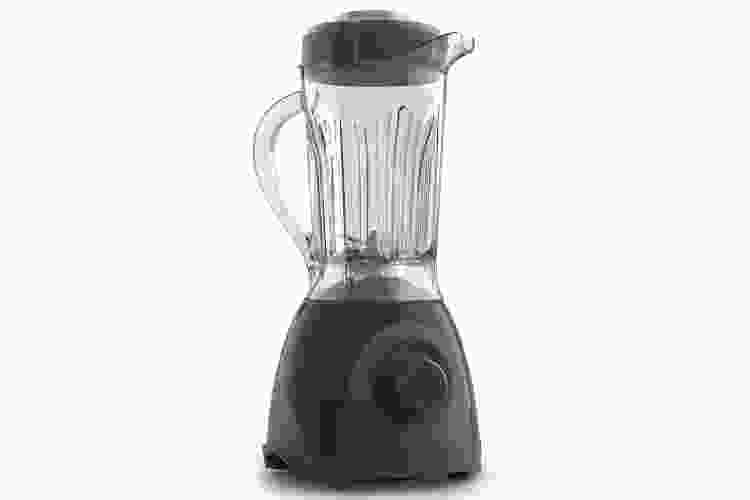 Shop Chef-Approved Cookware
Beloved brands. Easy returns. Price-match guarantee. Kick your kitchen confidence up a notch with cookware loved by chefs.
7. Best Two-Jar Blender: KitchenAid K400 Variable Speed Blender With Personal Blender Jar
With its adaptive motor, asymmetric blade and interchangeable jars, the KitchenAid K400 Variable Speed Blender With Personal Blender Jar is our choice for the best blender for ice and frozen fruit. Vortex-creating ribs within the jars turn this blender into an ice-crushing, fruit-mashing force of nature.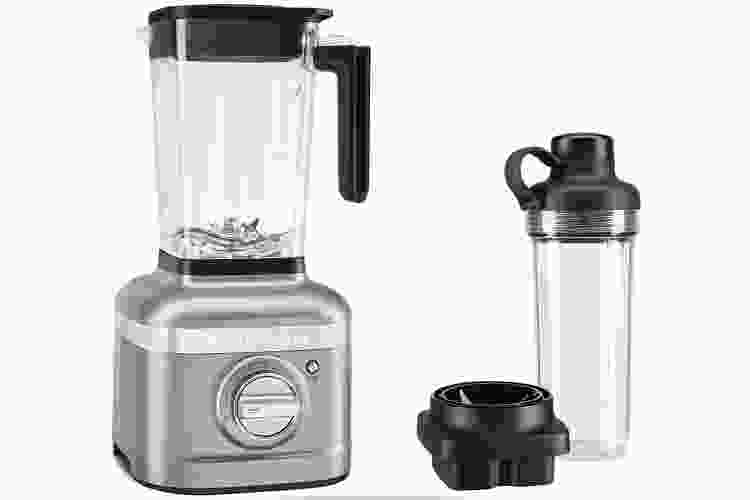 8. Best Commercial-Grade Blender: Breville Super Q
The Breville Super Q brings you a commercial-level blender that turns the volume down on your smoothie work. Achieve softer smoothies than ever with advanced texture optimization that puts incredible blending power at your fingertips.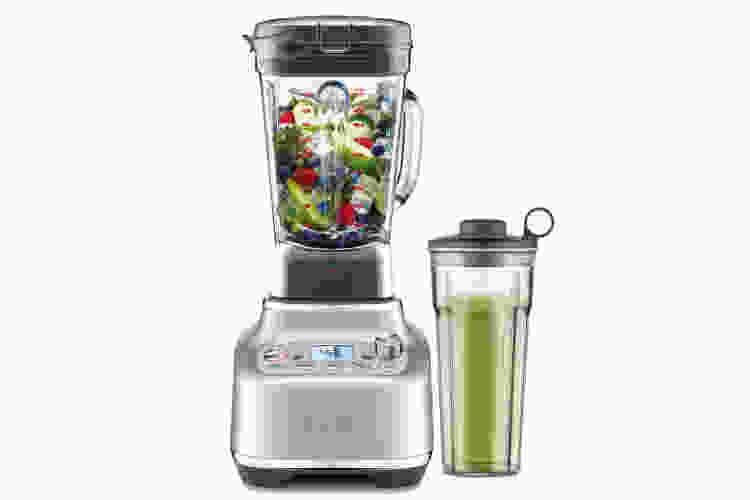 9. Best Compact Blender: Breville Fresh & Furious
Breville's Fresh & Furious is a trim blender for smoothies that features programs to help you control your levels of crushing, blitzing and blending. Its trim profile, easy-to-use function panel and array of stylish color options combine to form a true smoothie blender contender.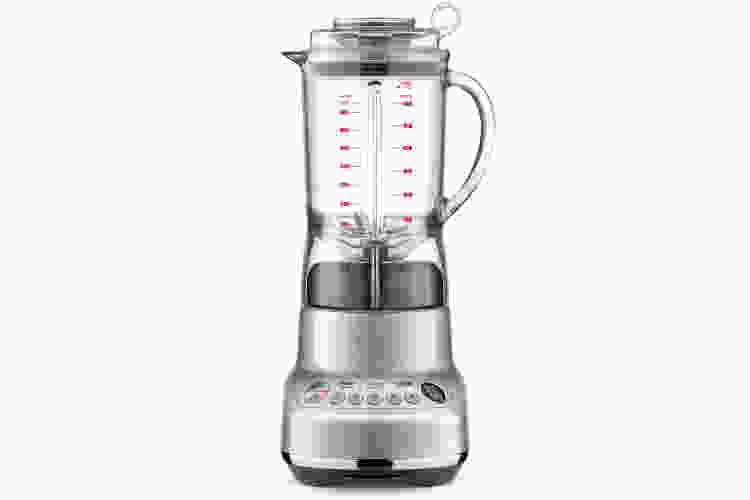 Join 200,000+ Culinary Enthusiasts
Exclusive deals, recipes, cookbooks, and our best tips for home cooks — free and straight to your inbox. PLUS: 500 Rewards Points.
Finding the right blender for smoothies, shakes and whipped creations can expand your definition of what a drink can be. And of course, the right blender will serve you in so many ways around the kitchen. Whichever works best for you, once you have the best blender for smoothies on your counter, the world of blended beverages is yours!
For even more ways to elevate your kitchen, check out chef-recommended cookware in the Cozymeal Shop.