13 Useful Vegan Foodie Gifts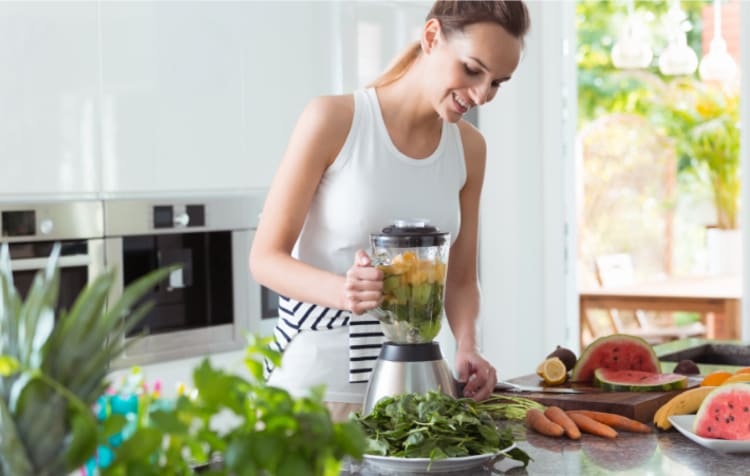 Our editorial team recommends the best products through independent research, selection and careful review. If you make a purchase through one of our affiliate links, we may earn a commission. Prices are subject to change.
The old mentality that veganism is a diet of limitations has never been more untrue. With so many culinary resources at their fingertips, today's vegans have proven themselves fiercely creative and innovative in the kitchen, constantly coming up with new recipes and techniques to find joy in their meat-free journey. And good news: this makes finding thoughtful vegan foodie gifts easier than ever.
It's no surprise that many vegans are dedicated foodies, and they love what every other foodie loves: gadgets, cookbooks and truly great (non-dairy) cheese.
Whether you're a fellow vegan yourself, or someone who's barely acquainted with aquafaba and tempeh, you're sure to find this gift guide helpful. Here's a lineup of vegan foodie gifts for your favorite plant-based person.
Jump to Section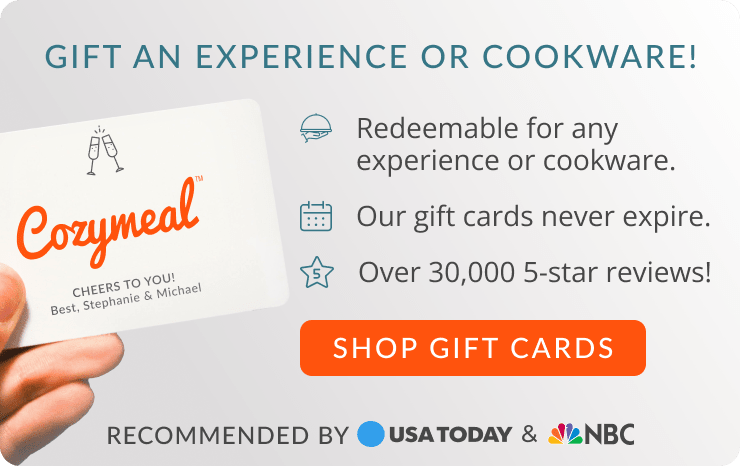 1. Cooking Classes
One of the best vegan foodie gifts isn't something that you can wrap or put in a box. The perfect gift is an experience. Whether the foodie in your life is a veteran vegan or a newly minted sprout, they will love attending a hands-on cooking class with a culinary professional where they'll learn how to take their plant-based culinary skills to the next level. They will boost their vegan recipe repertoire and discover new ingredient combinations to craft incredible plant-based appetizers, entrées, sides and desserts completely from scratch. There are cooking classes in NYC, cooking classes in New Orleans and beyond. There are even international options such as cooking classes in Singapore and cooking classes in Mississauga. Browse through some cooking classes near you to find the perfect fit!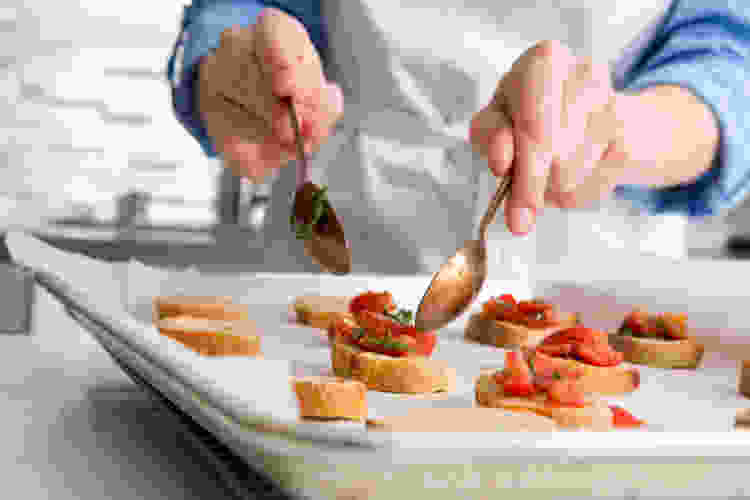 2. Online Cooking Classes
If the foodie you're gifting loves to cook at home, give them the opportunity to join a world-class chef revolutionizing vegan cooking at home with live, interactive online cooking classes. They can take some online vegan cooking classes from the comfort of home, or get more acquainted in the kitchen with online cooking classes for beginners. They will get live step-by-step coaching, cooking tips and be able to ask all the questions they want. Chefs tune in from all over the country — and even abroad — with menus suited to all tastes and skill levels. If you're making a list of special vegan foodie gifts for someone who'd love to learn to cook like a chef, this is one option you'll want to explore.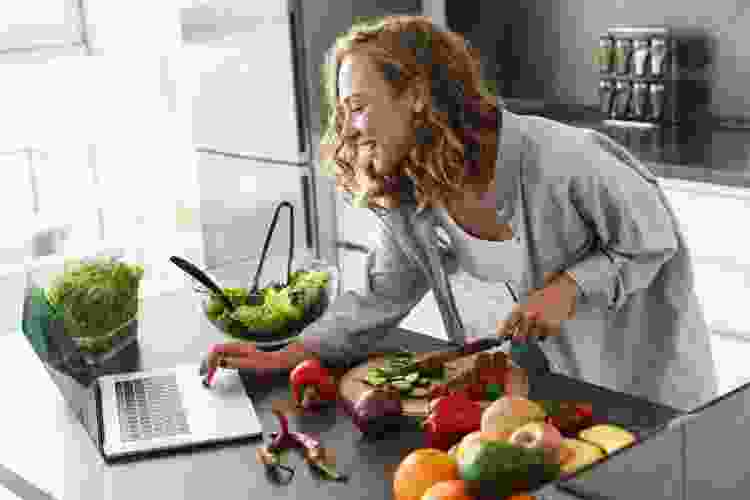 3. Private Chef Experiences
Treat the vegan foodie in your life to a fine-dining culinary experience gift crafted by professional private chefs. This is the perfect way to elevate any date night or dinner party with gourmet vegan fare, from comfort food classics to contemporary culinary creations and beyond. They can choose the cuisine, date and time, and a local chef will source the finest plant-based ingredients and bring kitchen equipment to their place to prepare an incredible vegan meal with cleanup provided at the end. Browse the available private chefs near you for one of the best vegan foodie gifts money can buy.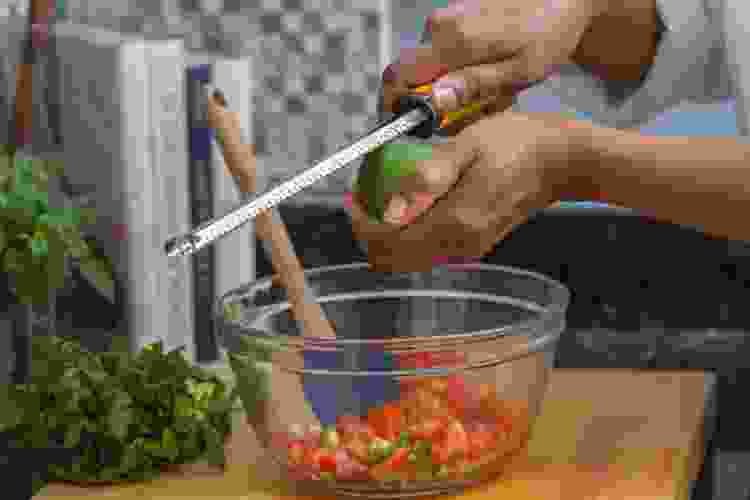 Gift a Private Chef Experience Now
Treat someone special to gourmet fine dining at home. Gift a private chef experience starting at $59/person.
4. Online Mixology Classes
Barring a bacon-garnished Bloody Mary or whiskey sour with egg whites, vegans love a good cocktail pairing. Give them the opportunity to master the art of cocktail making from home with one of the more unique vegan foodie gifts: online mixology classes. Under the guidance of a knowledgeable professional mixologist, they'll learn all about the history of certain cocktails while receiving expert advice on stirring and shaking techniques, flavor combinations, perfecting how to pour, selecting tools and equipment, and more.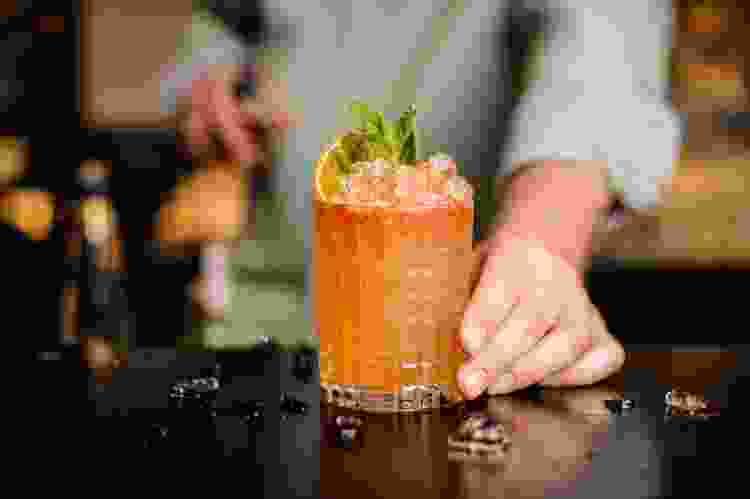 5. Virtual Wine Tasting
If your vegan foodie friends love learning all about wines, they'll really love an immersive virtual wine tasting experience. These live classes, led by some of the best-rated sommeliers and chefs in the industry, are a perfect way to indulge their love of wine. Each carefully curated menu includes a variety of wines from around the world complete with appetizers, tapas or small plates that perfectly pair with each bottle.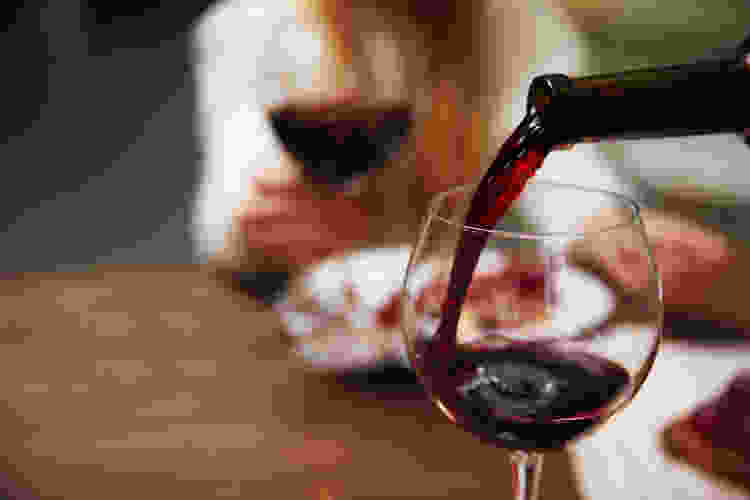 6. Milk Frother
If your foodie friend is always looking for the best vegan coffee house, why not give them the tools they need to be their own barista? The Aerolatte Milk Frother with Stand is a steam-free, battery-powered little gadget that will have them whipping up soy, coconut or oatmilk lattes worthy of any coffee shop.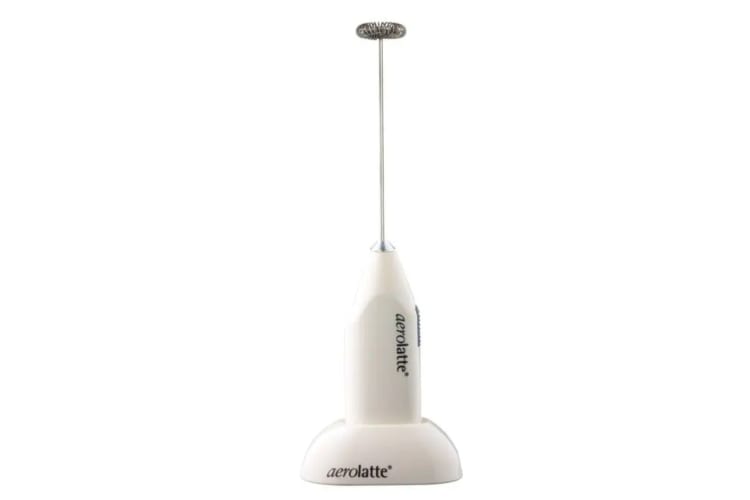 7. Pasta Maker
Freshly made pasta tastes quite different than the boxed stuff — something you've probably experienced firsthand if you've ever dined at a fine Italian restaurant. Sure, it's possible to make delicious rustic pasta at home with nothing more than a knife, a rolling pin and some elbow grease. But the vegan foodie in your life is probably looking to skip the arm workout and instead longing to craft paper-thin ribbons or Instagrammable shapes like bow-ties. Now's the time to level up their equipment with a pasta making tool, such as the useful Marcato Atlas 150 Pasta Machine, for one of the most undeniably useful vegan foodie gifts.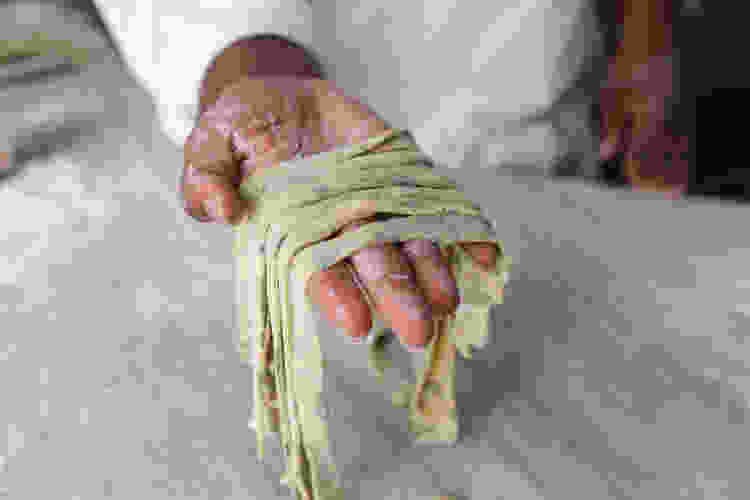 Gift Cookware Loved by Chefs
Shop gourmet gifts for your favorite foodie. Chef-beloved brands. Easy returns. Price matching guaranteed.
8. Bamboo Cutting Board
Of all the vegan foodie gifts, a bamboo board such as Helen's Asian Kitchen 14x10 Bamboo Cutting Board is practically a necessity in the kitchen. Without a cutting board (and a knife), almost no prep can be done. But not all cutting boards are created equal. Some look great and are stylish to boot, but wreak havoc on your knives. Bamboo makes a terrific cutting board and a great vegan foodie gift. The fact that it's so fast-growing makes it a renewable resource and a great choice for the eco-conscious vegan in your life. Bamboo acts similar to wood — it's still somewhat porous but is considered harder than wood. It also resists moisture and is less likely to bend, warp or crack.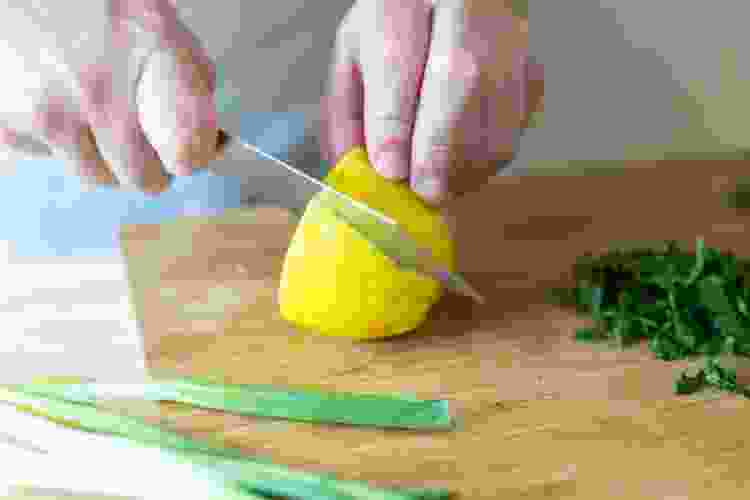 9. Mandoline
Essentially, much of a mandoline's work can be accomplished with a steady hand and a sharp knife. However, when slicing up zucchini ribbons and shredding Brussels sprouts, mandolines cut prep time down significantly and promise consistent, even results — which is why they top the lists of many vegan foodie gifts. And they're fun to use! Most mandolines come with three or four slicing blades beyond the basic blade. These allow one to slice paper-thin, a little thicker (think potato chips), thick julienne (think French fries) and thin julienne. Check out the Benriner Mandoline Slicer for a great option for cooks of all levels.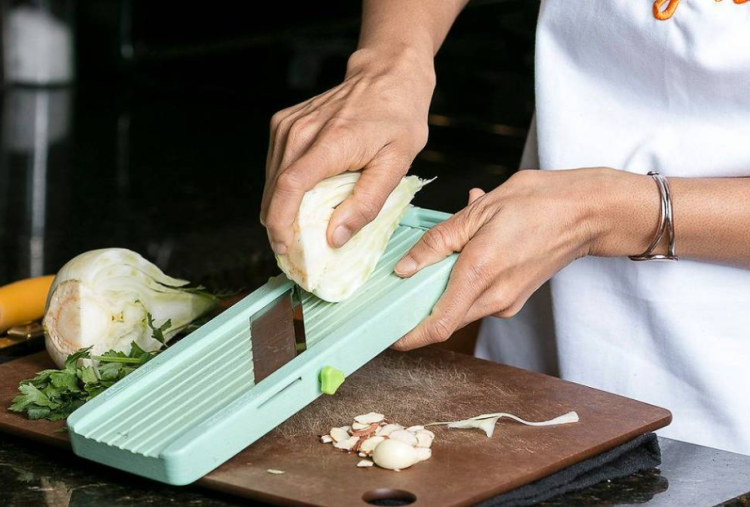 10. Food Processor
A quality food processor, such as the Cuisinart Elemental 11-Cup Food Processor, is one of those small kitchen appliances essential to the vegan home cook, capable of transforming one thing into another thing almost instantaneously. Bananas become ice cream! Nuts become butters! Beans become dips! Needless to say, a food processor is one of those vegan foodie gifts that will be used on the daily. It definitely won't live in its original box in the back of the pantry with the air fryer.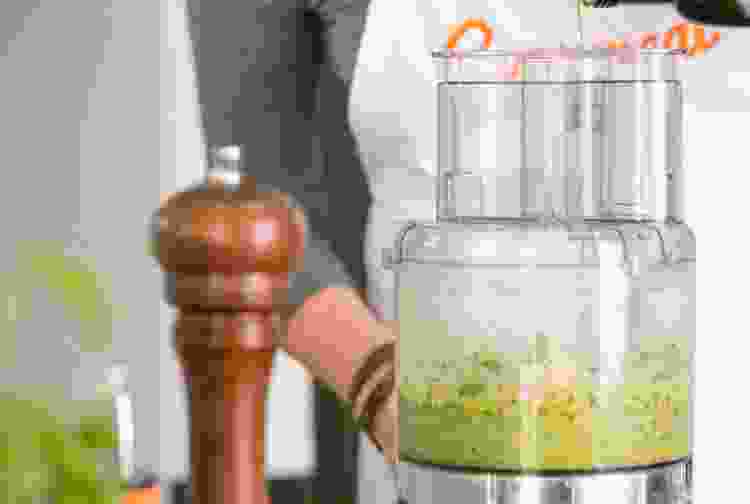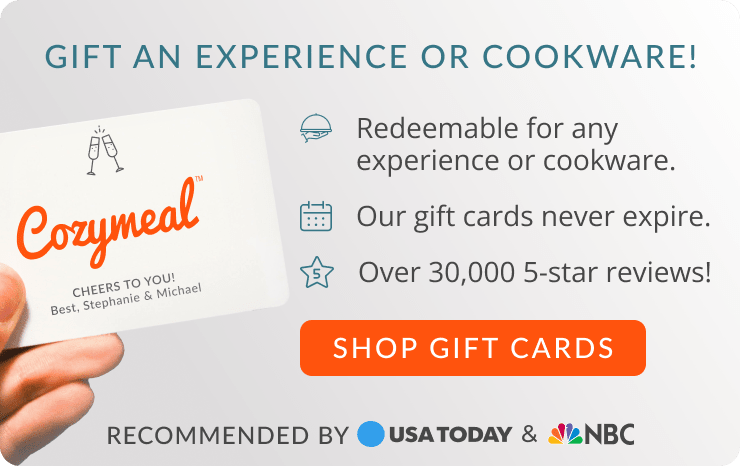 11. Paella Skillet
A large cast iron skillet for paella is a great gift for the vegan foodie who loves feeding a crowd. Contrary to popular belief, you don't need meat or seafood to make this Spanish staple dish — simply load up your rice with fresh vegetables, mushrooms, herbs and other aromatics for a plant-based version even meat-eaters will love. A heavy-duty skillet like the Nordic Ware Paella Pan serves well as part of any foodie's culinary arsenal, vegan or otherwise, and is one of the best paella pans on the market.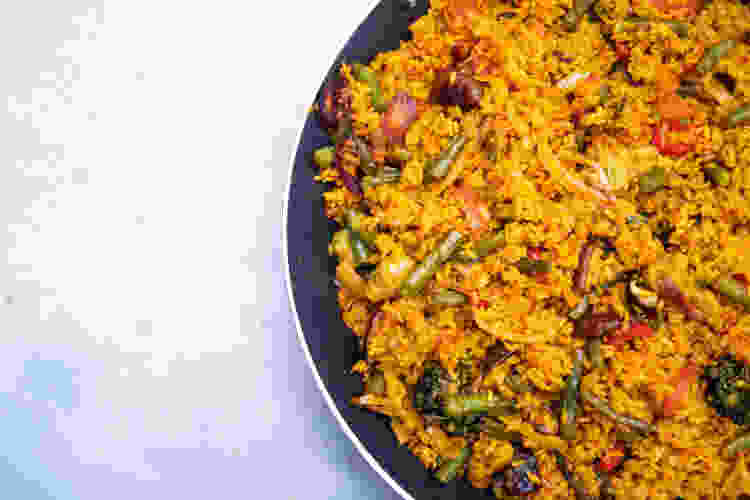 12. Kitchen Scale
The best kitchen scales ensure your recipes turn out just the way you want them to. When cooking vegan cuisine or baking vegan treats, precise measurements are especially important as you work with egg substitutes or buttermilk substitutes, which might not provide the texture you're going for if not converted properly. The Zwilling Kitchen Scale is a solid and dependable little workhouse of a tool that's accurate to 0.1oz/1g, making it one of the most precise scales on the market.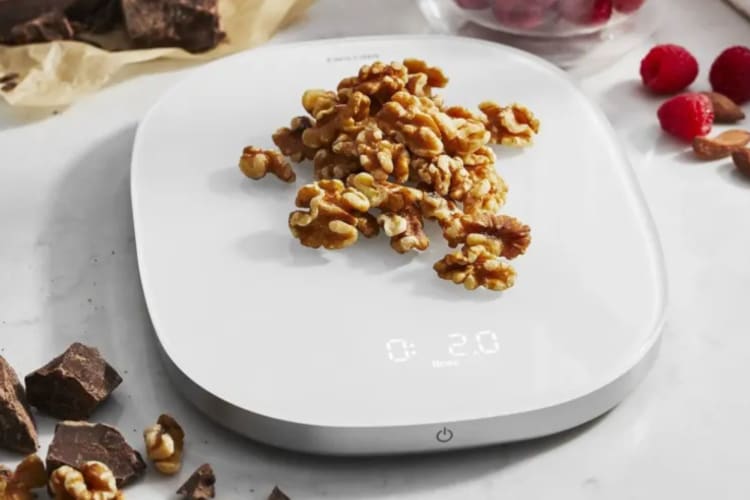 13. Spiralizer
You don't have to be vegan to love a great spiralizer, but for many raw vegans in particular, they're especially useful. That's why the Hamilton Beach 3-in-1 Electric Vegetable Spiralizer & Slicer With 3 Cutting Cones makes such a great vegan foodie gift. Spiralized vegetables (produce that's cut into long noodles and ribbons) are super trendy these days. It started with zucchini, which people adorably named "zoodles," and set out to replace carb-heavy pasta noodles. This spiralizer is sized to handle it all!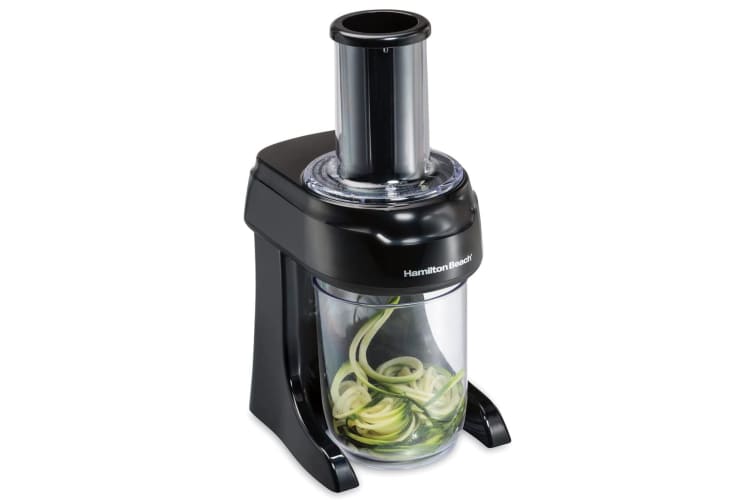 Join 200,000+ Culinary Enthusiasts
Exclusive deals, recipes, cookbooks, and our best tips for home cooks — free and straight to your inbox. PLUS: 500 Rewards Points.
Vegans are certainly no strangers to spending time in the kitchen. Whether they're experimenting with flavors, trying out meat substitutes, practicing their plating or something else, your plant-based special someone could surely use a hand. From cooking classes to kitchen gadgets, let this list be your jumping-off point for some thoughtful vegan foodie gifts. And you never know — you may just get served up a spectacular vegan meal as a thank you!
For even more great vegan foodie gifts, check out other experiences on Cozymeal, or pick up a useful gift card for foodies.