32 Incredible Date Ideas in Chicago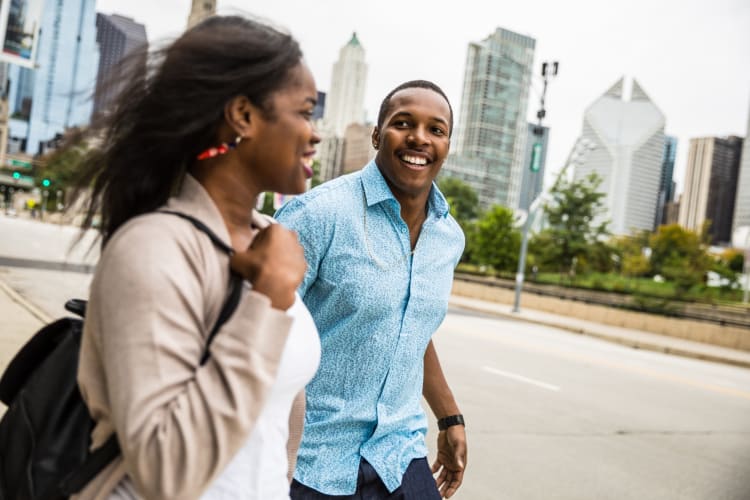 Looking for incredible date ideas in Chicago? Whether you're about to embark on a first date with someone special or are planning something fun for your 10th anniversary, date ideas in Chicago abound!
Between the dramatic skyline, the sweeping views of the lake, the world-class restaurants and the glistening lights, the Windy City is an excellent backdrop for an incredible date night. Whether you're looking for something relaxing and romantic or outdoorsy and adventurous, you can't go wrong with any of these 32 date ideas in Chicago.
Jump to Section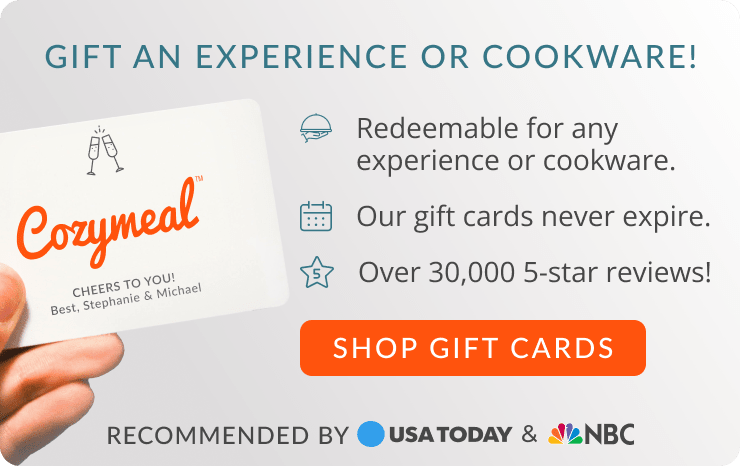 Foodie Date Ideas in Chicago
1. Cooking Classes
Cooking classes in Chicago are some of the best date experiences in all of the Windy City. Led by the city's best chefs, classes not only help boost your confidence in the kitchen, but give you and your date an opportunity to explore new ingredients, techniques and types of cuisine. You can even choose from a wide variety of online cooking classes for an intimate date night in!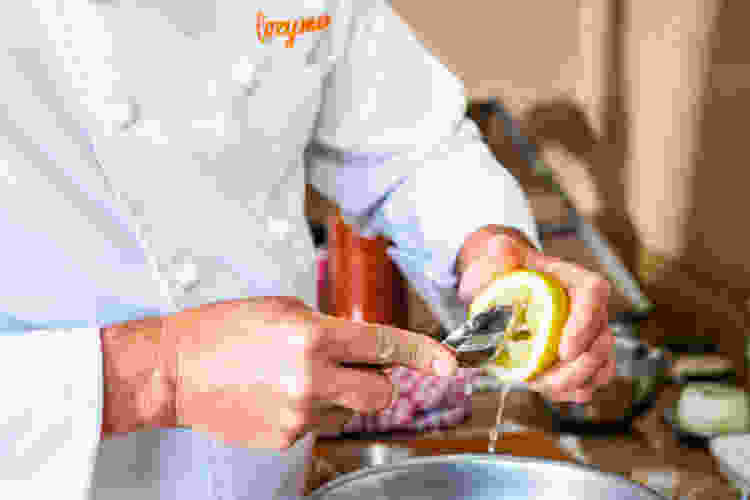 Book a Chicago Private Chef Now

Indulge in the finest fare Chicago has to offer. Book a five-star private chef experience starting at $59/person.

Book Now
2. Food Tours
Treat your date to a culinary and cultural stroll around vibrant and tasty neighborhoods with guided food tours in Chicago. By combining iconic Chicago food tastings with fascinating stories, local culture, history and architecture, you'll have the perfect recipe for one of the best date ideas in Chicago. For everything from the best Wicker Park restaurants to the best Lincoln Park restaurants, food tours have you covered.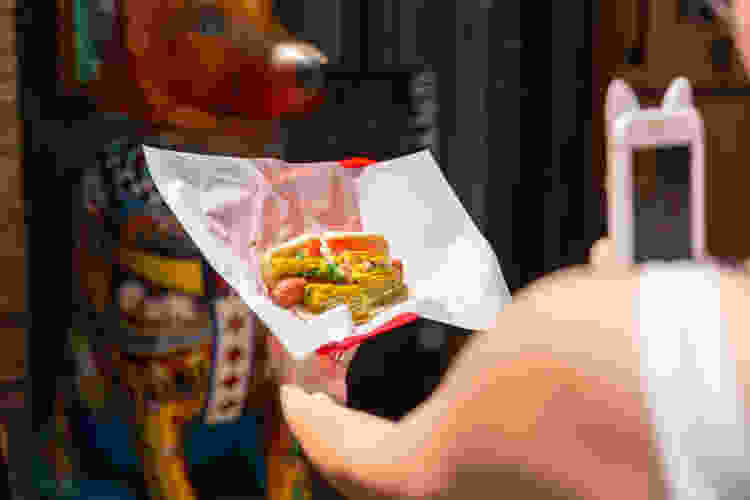 3. Private Chef Experiences
Why not hire a private chef for a romantic date night in Chicago? Private chef experiences feature multi-course menus prepared by local world-class chefs. You and your date can choose the cuisine, date and time, and a private chef in Chicago will source the finest ingredients and bring the necessary equipment to your place to prepare an incredible meal with cleanup provided at the end.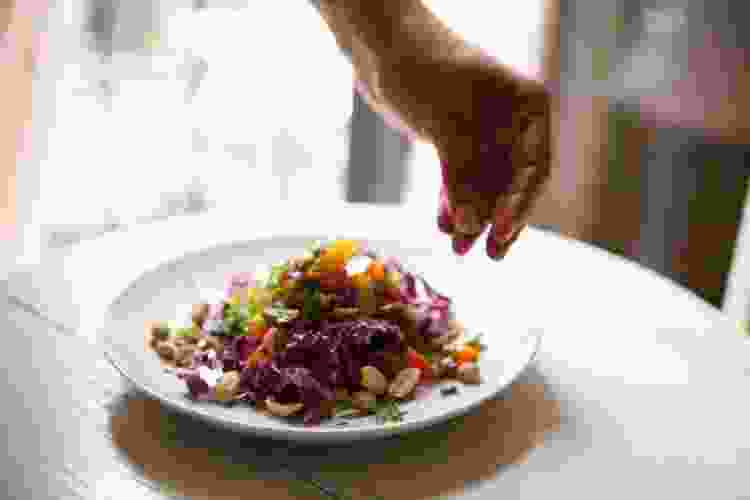 4. Winery Tours and Tastings
Embark on a winery tour or wine tasting in Chicago for a classic date night activity! There are many opportunities to taste a selection of amazing wines made locally as well as varieties hailing from the world's top wine regions. Enjoy a wine flight together and be sure to take a bottle or two home to save for a later date!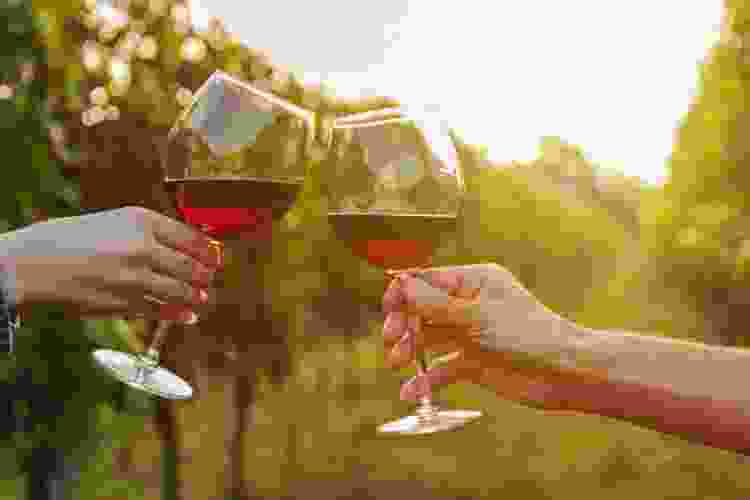 5. Brewery Tours and Tastings
With so many amazing breweries situated throughout the city, brewery tours and tastings offer up everything from extra-hoppy IPAs to dark, decadent stouts. Walk among the fermentation tanks and learn more about the beer-making process on a Chicago brewery tour, where experts will explain how your favorite beverages are crafted.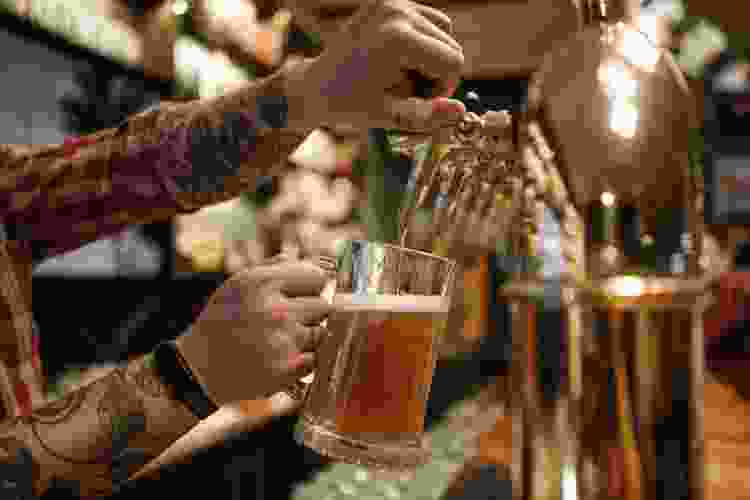 Top-Rated Cooking Classes in Chicago
Master the art of gourmet cuisine with the help of Chicago's best chefs.
6. Share a Meal at Sun Wah BBQ
Sun Wah BBQ is one of the best restaurants in Chicago and serves one of the most iconic Chicago foods: the off-menu Beijing duck dinner. Sharing this not-so-secret signature dish with your special someone is one of the best date ideas in Chicago.
This multi-course feast starts with an entire duck, freshly roasted and carved tableside. You'll also enjoy steamed bao with garnishes and house-blended hoisin sauce. Then, what remains of the duck is returned to the kitchen where lingering morsels are made into the second course: duck fried rice. Finally, the duck bones are simmered into a duck broth soup as the finishing course.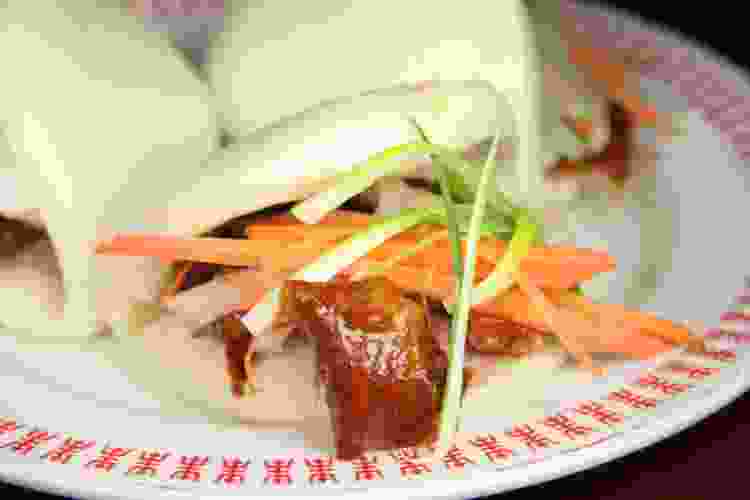 7. Wine and Dine at Geja's Café
Billed as one of the most romantic places in Chicago and one of the 50 best warm and cozy restaurants in the U.S., this charming nook has a long history of providing amorous moments for Chicagoans and visitors alike. You'll swoon for the Flamenco music and candlelit tables as you enjoy a multi-course fondue experience that includes a cheese course and a meat course, plus lobster tail and fresh scallops for a truly romantic date idea in Chicago.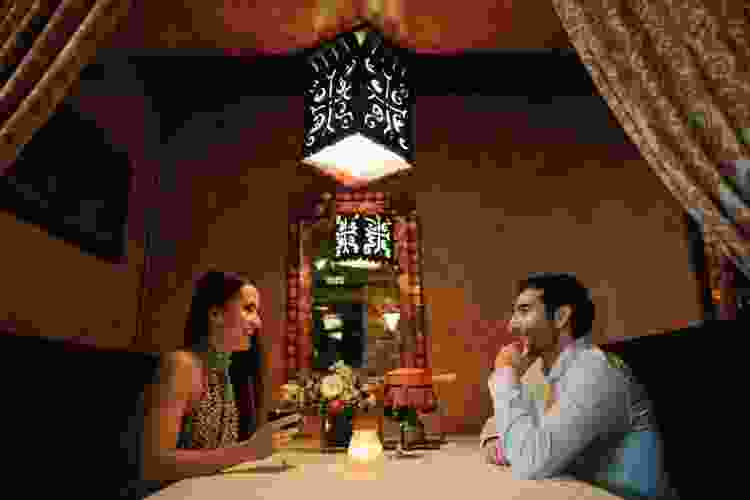 8. Grab a Chicago Hot Dog
The best date ideas in Chicago aren't always fancy. Hot dogs in Chicago aren't just a food; they're an institution. A visit to your local red hot stand could be just the thing to round out the day on a laid-back date in the Windy City. There's no pressure to impress when you're eating a hot dog. It just one of those foods that inspires you to kick back and share your thoughts.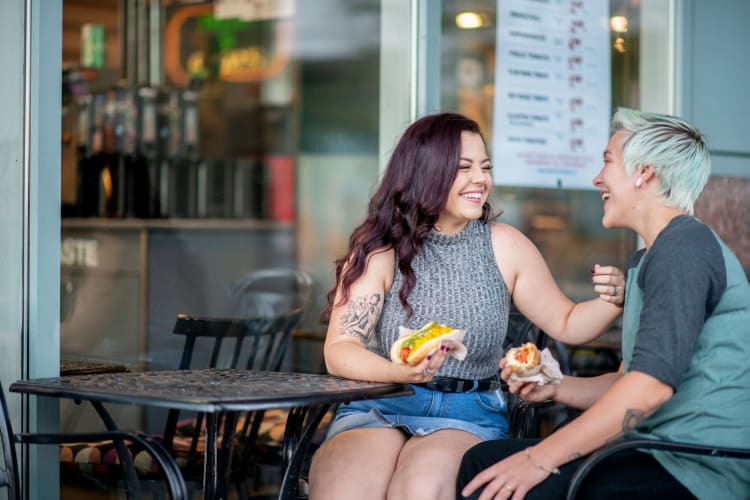 Relaxing Date Ideas in Chicago
9. Sip Back and Relax With Virtual Date Ideas in Chicago
Enjoy a crowd-free night in and the opportunity to master the art of cocktail making from home under the guidance of a master mixologist during online mixology classes. You and your date will learn all about classic and contemporary cocktails while enjoying food pairings and taking your mixology skills to the next level. There are also virtual wine tastings that make excellent stay-at-home date ideas in Chicago.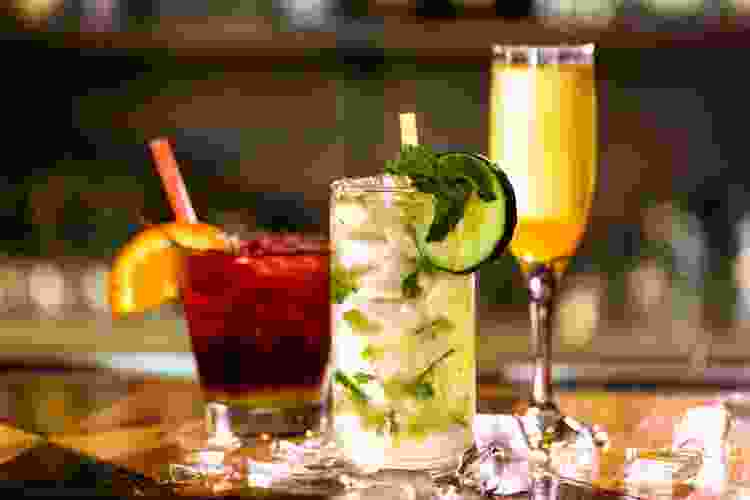 10. Relax at AIRE Ancient Baths
AIRE is a luxurious modern bathhouse with only six locations worldwide. Visiting AIRE Ancient Baths is one of the most romantic things to do in Chicago and is one of the best anniversary date ideas. At AIRE Ancient Baths, you'll get a unique, intimate aquatic experience. You and your date will strip down to your swimsuits and try out the various pools, each with different temperatures and salinities.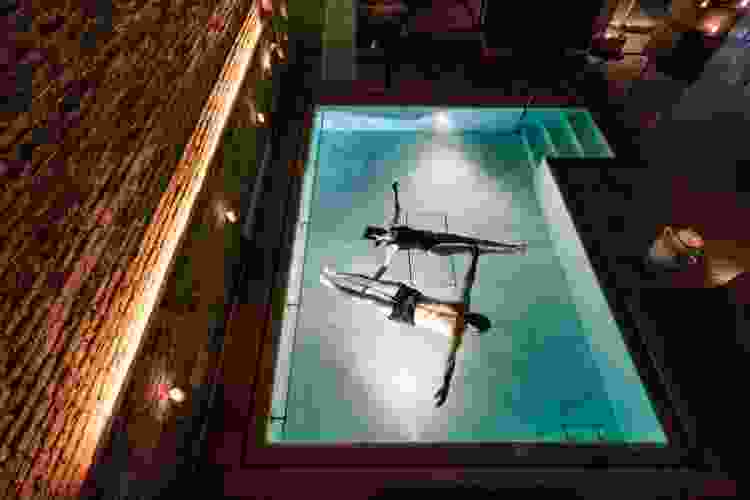 Book a Chicago Food Tour Now
Explore Chicago's best bites, esteemed eateries and hidden gems with a top-rated local guide.
Free Date Ideas in Chicago
11. Explore the Garfield Park Conservatory
Chicago's Garfield Park Conservatory is one of the largest and most stunning botanical conservatories in the nation. It's also free, open year-round and is an incredible date idea in Chicago. Date-goers can enjoy the lush flora and tropical temperatures indoors as well as more than 10 acres of outdoor gardens.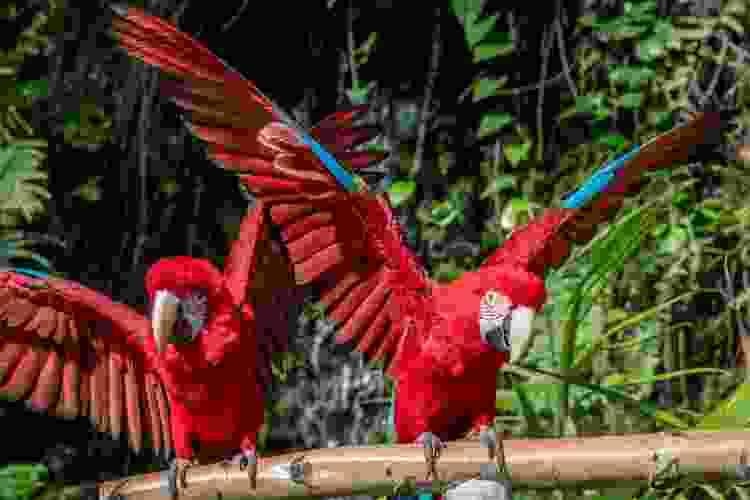 12. Visit the Lincoln Park Zoo
Chicago's Lincoln Park Zoo is one of the most popular cultural destinations in Illinois and the only privately managed, free zoo in the country. The zoo is home to nearly 200 unique animal species from around the world while the zoo's landscape is bursting with the colors, textures and scents of more than 1,200 plant species.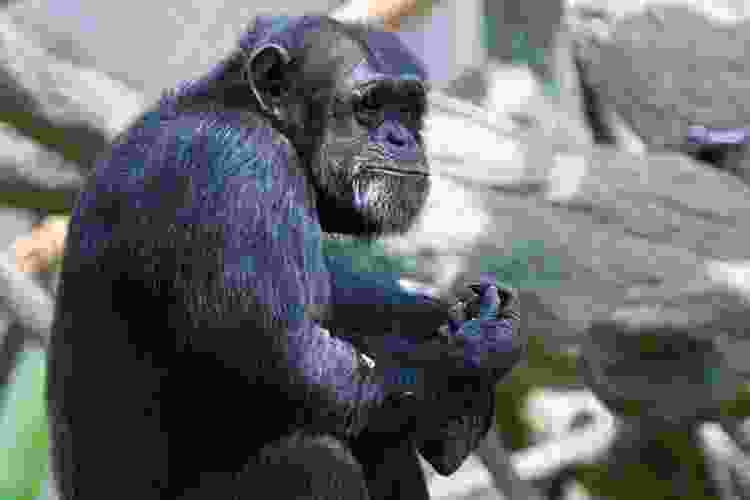 13. Listen to Classical Music at the Grant Park Music Festival
For classical music lovers, the annual Grant Park Music Festival is a summertime favorite and a great date idea in Chicago. These outdoor concerts have a laid-back feel, so you can bounce between conversation, listening to the entertainment and people watching.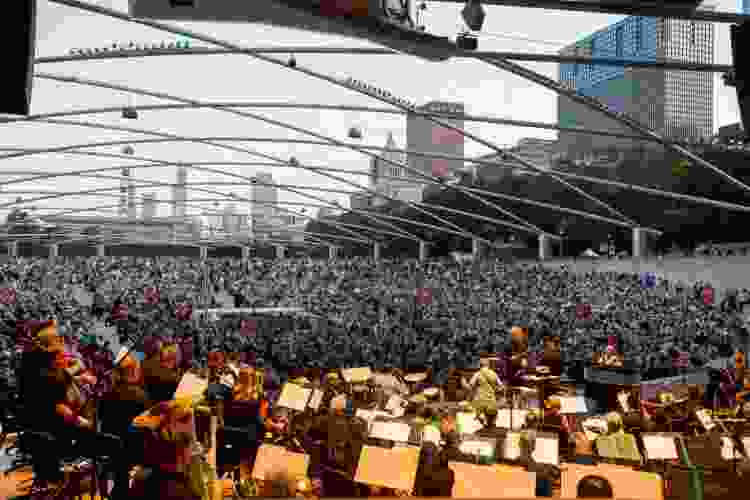 14. Millennium Park Summer Film Series
Pack your own popcorn, bring a blanket and enjoy a free outdoor movie screening during the Millennium Park Summer Film Series for an incredible date idea in Chicago. The Pavilion features a state-of-the-art sound system and outdoor screen that you can see and hear from the front row to the back of the Great Lawn, so there isn't a bad seat in the park!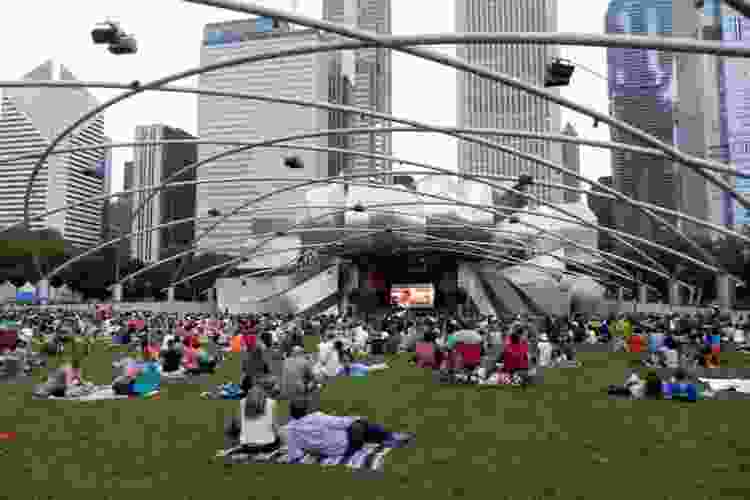 Outdoorsy Date Ideas in Chicago
15. Kayak the Chicago River
Kayaking between skyscrapers is one of the best outdoorsy date ideas in Chicago! Rent a kayak and paddle at your own pace through steel and concrete canyons or book a kayak tour. Tour options range from an architectural tour to a sunset and city light night tour to a happy hour tour that ends at a tiki party. No matter what you choose, you'll have the opportunity to see the city from an entirely new perspective.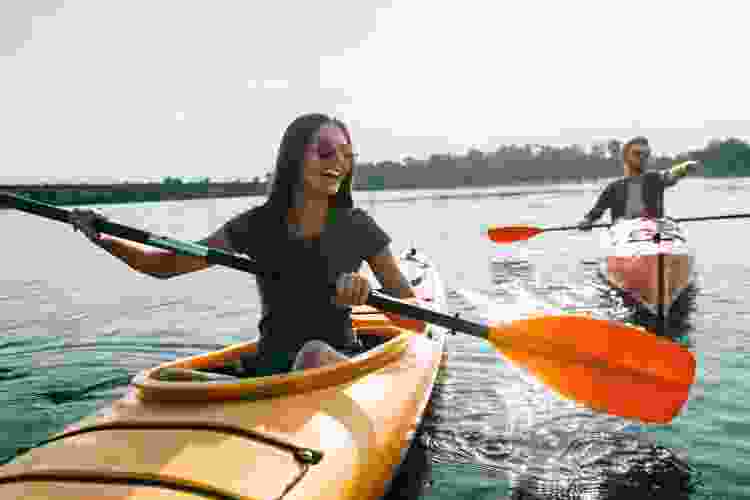 16. Bike Along the Lakefront
Chicago's scenic Lakefront Trail is an 18-mile path that follows the Lake Michigan shoreline on the city's eastern edge. Biking along this fully-paved trail can be one of the most fun date ideas in Chicago and the perfect car-free way to check out some of the city's most popular beaches, cultural institutions and more!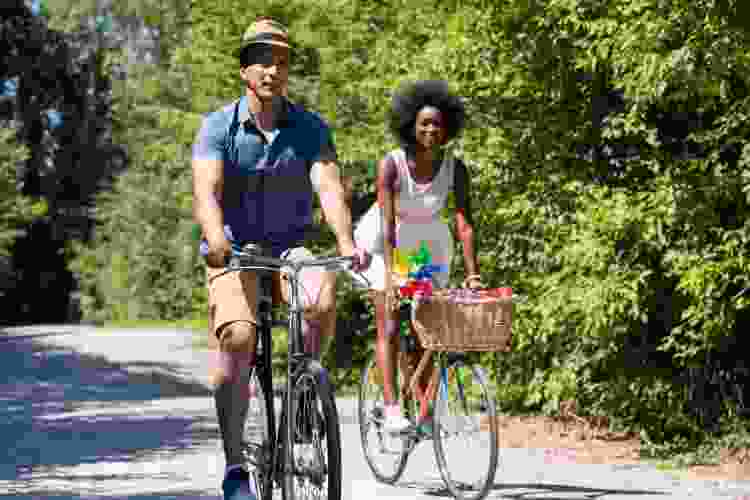 Book a Chicago Private Chef Now
Indulge in the finest fare Chicago has to offer. Book a five-star private chef experience starting at $59/person.
17. Watch the Fireworks at Navy Pier
Enjoy Chicago's favorite sky spectacle show from Memorial Day weekend through Labor Day weekend for a romantic date idea in Chicago. Find a spot anywhere on Navy Pier or along the nearby lakefront to take in the dazzling display. Fireworks light up the sky twice a week starting at 9:30 p.m. on Wednesdays and 10:15 p.m. on Saturdays.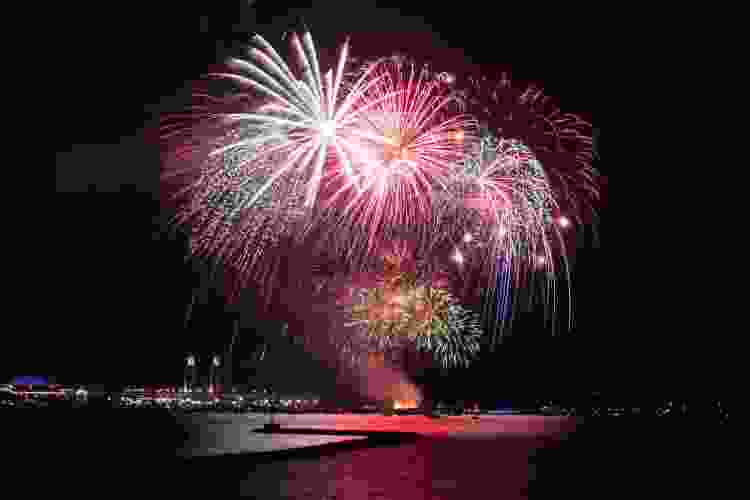 Adventurous Date Ideas in Chicago
18. Take a Helicopter Tour
If you're looking to elevate your date to the next level, a helicopter tour is the ultimate date night in Chicago. While daytime helicopter tours over Chicago will give you and your date unforgettable panoramic views of Lake Michigan, Millennium Park, Lincoln Park and Grant Park, nighttime helicopter tours over Chicago give you the opportunity to see the sunset over Lake Michigan and watch as millions of gleaming lights on hundreds of skyscrapers turn on for the night.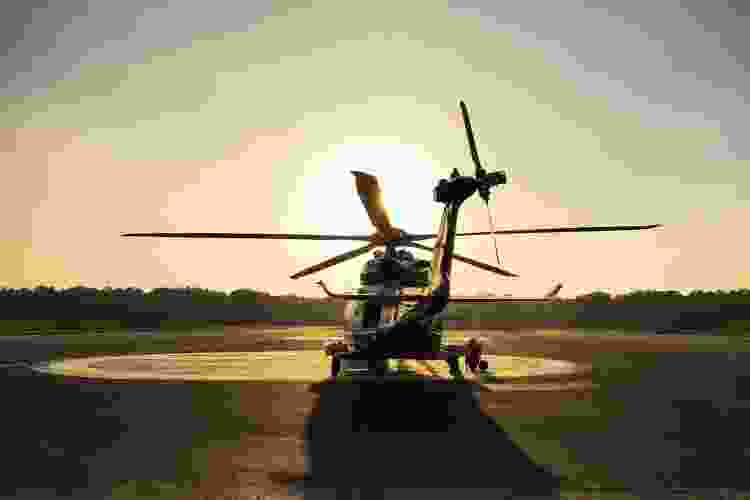 19. Enjoy a Salsa Night
Chicago has a vivacious Latin dance scene and many hotels and bars downtown (and in the suburbs) host regular salsa nights, which make for great date ideas in Chicago. Some of the most well-known and popular salsa nights in Chicago are at Dylan's Tavern and Grill, Nacional 27, Alhambra and Palm Court at the Drake Hotel. Most salsa nights even start off with an introductory lesson.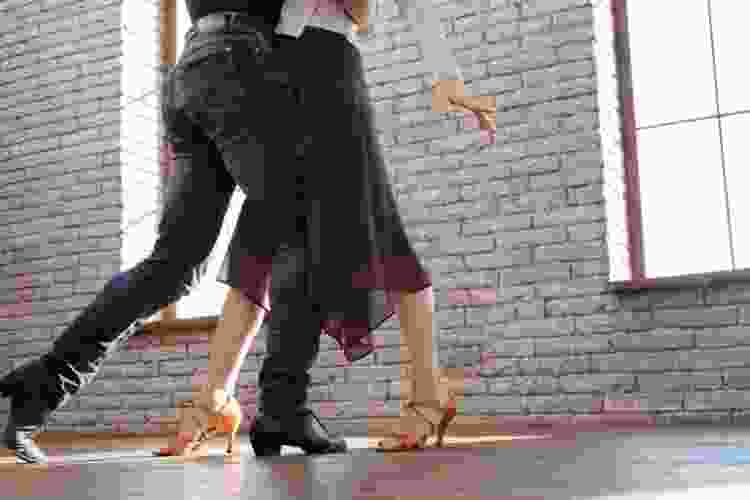 Artistic Date Ideas in Chicago
20. Tour Chicago Avenue's Best Art Galleries
If you find yourself strolling between Ashland Avenue and Wood Street, you'll find some of Chicago's best art galleries, providing the opportunity for a DIY art crawl. Start your tour at Matthew Rachman Gallery, then head west. You'll come across other local staples like DOCUMENT, Volume, the Rhona Hoffman Gallery and more for an artistic date idea in Chicago.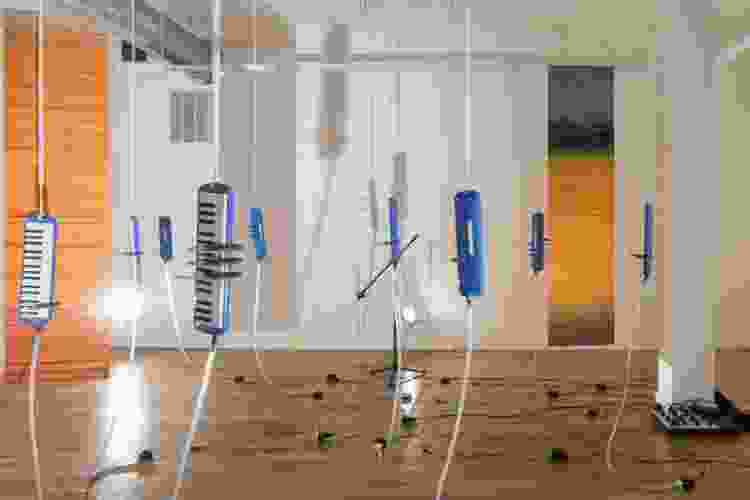 21. Take a Comedy Class at Second City
Second City is one of the premier comedy venues in Chicago and one of the most influential comedy theaters in the world. Many famous actors started out at Second City, including Tina Fey, Amy Poehler and Stephen Colbert. Taking your date to a Second City performance is one date idea in Chicago. Another is signing up for a comedy class! Second City offers many cool improv and sketch classes during weekends or evenings.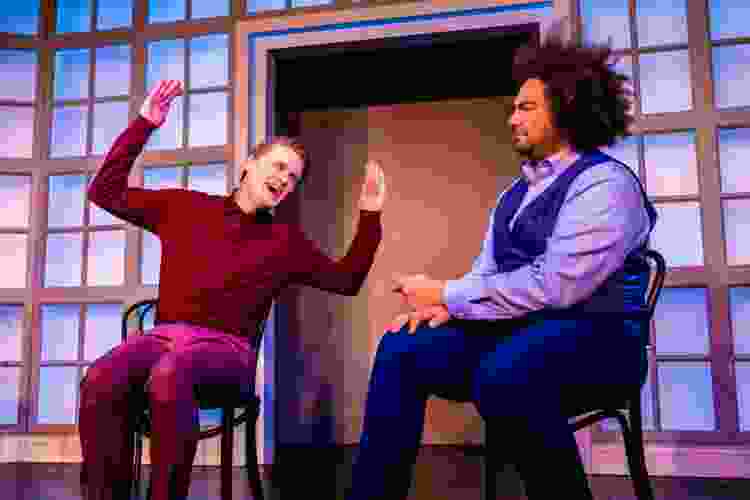 Top-Rated Cooking Classes in Chicago
Master the art of gourmet cuisine with the help of Chicago's best chefs.
22. Take a Glass Blowing Class
Turn up the heat by taking an introductory glass blowing class in Chicago. A glass blowing class is one of the most fun and unique things for couples to do in Chicago. You and your date will work with a professional glass artist to create a finished product, which is sure to be a great conversation starter and memento of an epic date idea in Chicago!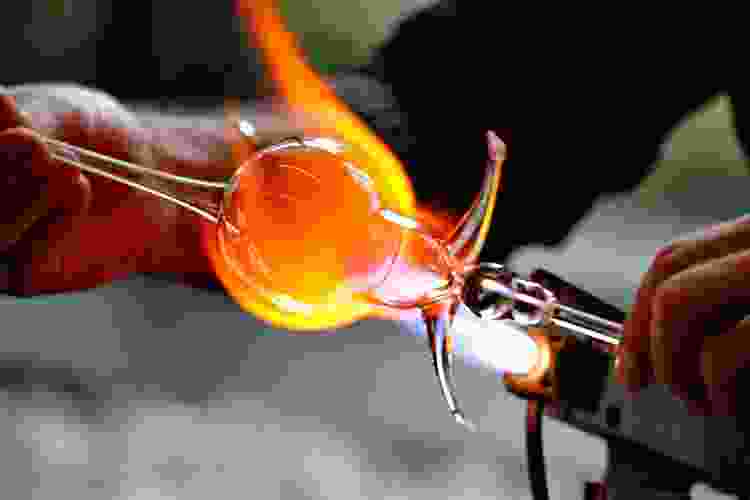 First Date Ideas in Chicago
23. Browse a Bookstore
A number of Chicago bookstores still thrive in the city and offer a quiet atmosphere for conversations and browsing. If you are avid readers looking for a fun first date idea in Chicago, consider browsing the shelves of one of these gems. What a person gravitates to on the shelves is a key indicator of compatibility and can tell you a lot about your date. Check out Chicago favorites like Quimby's and Myopic Books in the Wicker Park neighborhood, or Centuries & Sleuths Bookstore in nearby Forest Park.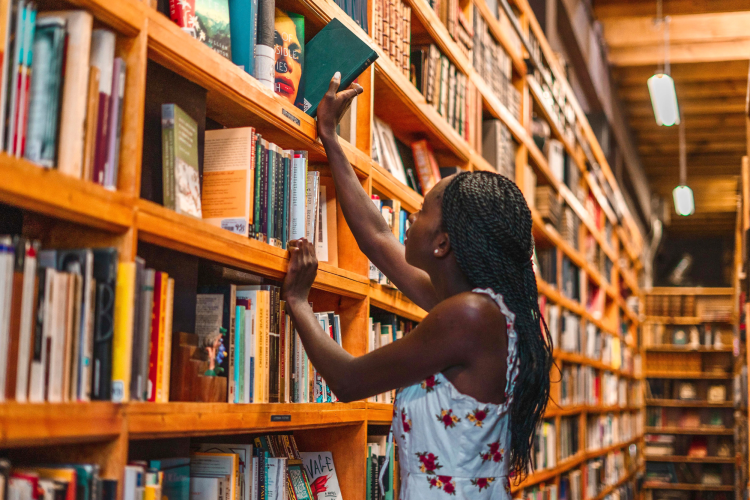 24. See a Play
Chicago has some of the best live theatre in the country. An excellent idea for a first date in Chicago is checking out a show. Theatres both large and small often feature discounted tickets through apps like Hot Tix and SeatGeek. Musicals, dramas, comedies and more are happening all year round, making them perfect Chicago first date ideas. Check out the Lookingglass Theatre and Steppenwolf Theater, both with a long Chicago legacy and famous alums. A quintessential Chi-Town experience, the theatre scene offers a great idea for first dates in Chicago.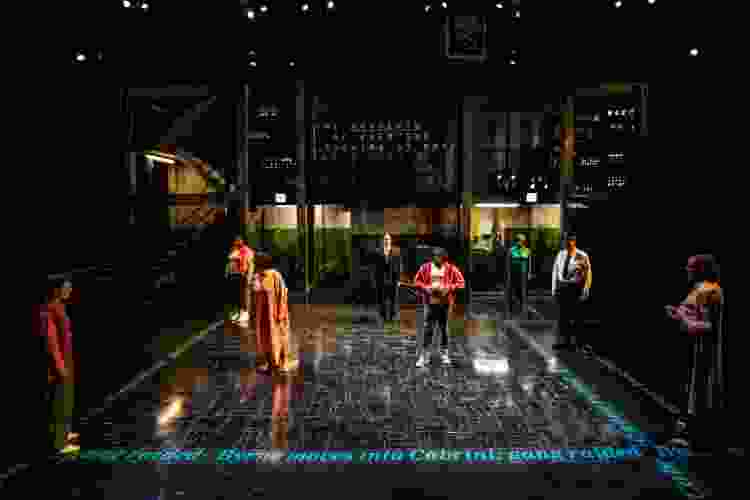 25. Throw an Axe
Another adventurous first date idea if you're in Chicago is Bad Axe Throwing, which boasts locations in Lakeview and the West Loop. Trained coaches will help guide you in your endeavors. The company also offers regular classes to improve your skills, which makes it perfect for a date — learning something new together can get sparks flying. Also, a bit of competition never hurts to amp up the chemistry.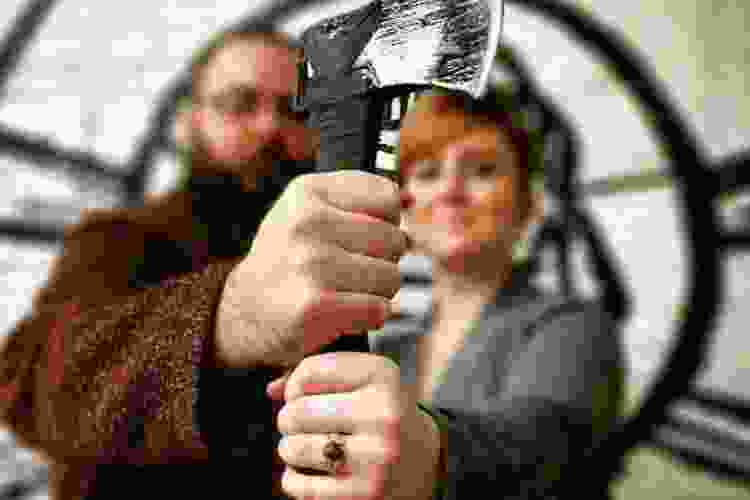 Book a Chicago Food Tour Now
Explore Chicago's best bites, esteemed eateries and hidden gems with a top-rated local guide.
26. Learn Archery
For more adventurous types, the city offers a number of more physically engaging activities that make a perfect first date night idea in Chicago, including archery classes at the North Side Archery club. Situated along the lake near Belmont Harbor, the club offers classes for both old and young. Classes are held outdoors along Lake Michigan during the warmer months, but indoor sessions are held at other nearby locations during the winter months, making this a perfect Chicago first date idea year-round.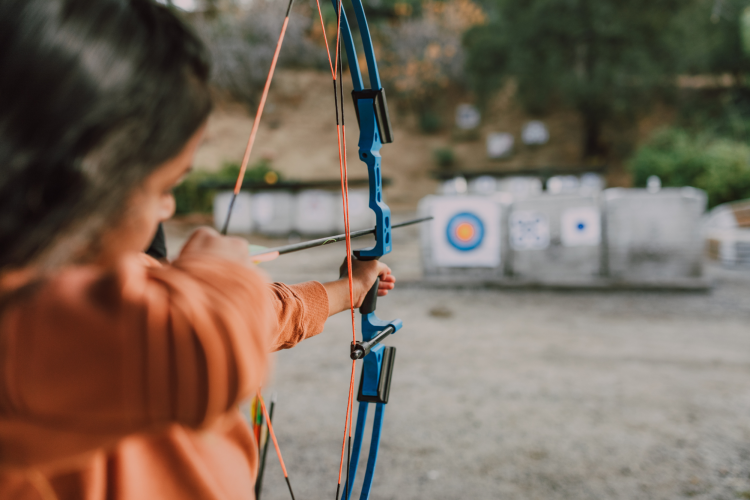 27. Get Spooked
For a totally different kind of adventure, a fun first date idea in Chicago may include taking in one of the city's great ghost and paranormal tours, which occur in a number of formats, including bus tours, walking tours and single-location haunts. Visit Chicago spots known for spooky activity, like downtown's renowned Congress Hotel or Bachelor's Grove Cemetery in nearby Midlothian, known to be one of the country's most haunted locations.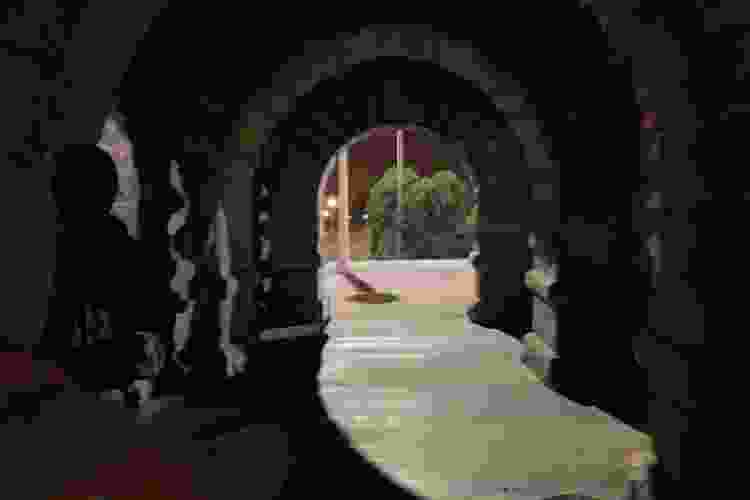 28. Browse Antiques
If you love old and beautiful things, a perfect first date idea in Chicago may include a visit to the Randolph Street Market, which runs each weekend nearly year-round and features a variety of vendors hawking old and beautiful finds in fashion, accessories, furniture and decor. Outdoors in the summer and indoors during colder months, spend an afternoon wandering the large location and enjoying a glimpse into the past. The market is perfect for conversation as you peruse the offerings, making it a relaxed first date idea for those in Chicago.
29. Bowl a Few Rounds
If you are looking for a more laid-back idea for a good first date in Chicago, look no further than the city's most notable bowling alley, Avondale Bowl, one of Chicago's best first date spots. Eight lanes and a competitive spirit meet with the old-school charm of the 1950s. Whether you are an experienced bowler or a newbie, Avondale offers a particularly great spot for double dates and meeting up with friends to scope out your date.
30. Walk Among the Butterflies
Chicago is home to some of the best nature-focused museums in the country, including the Peggy Notebaert Nature Museum located in Lincoln Park. The locale makes an excellent idea for a first date in Chicago, offering a quiet and engaging spot to get to know your date while also learning about our natural environment. The museum features a butterfly haven you can walk in, as well as surrounding ponds and flower gardens that make a perfect spot for strolling in the summer months.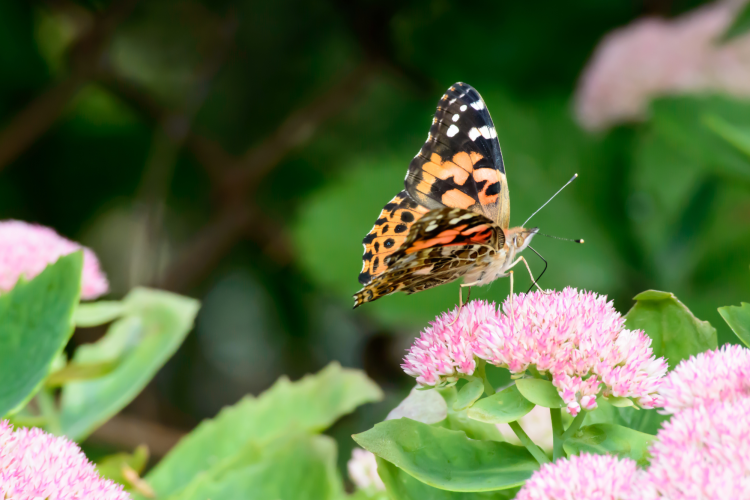 Book a Chicago Private Chef Now
Indulge in the finest fare Chicago has to offer. Book a five-star private chef experience starting at $59/person.
31. Play With Dogs
If you are an animal lover, you might consider a laid-back first date visit to one of the city's fun dog beaches. The largest, located at Montrose Beach on the north side, is the premier destination for local pooches and their owners to run and play in the sand. If you have a dog, or even if you don't, the beach is perfect for getting to know each other and a fun Chicago first date idea. Just watch where you step!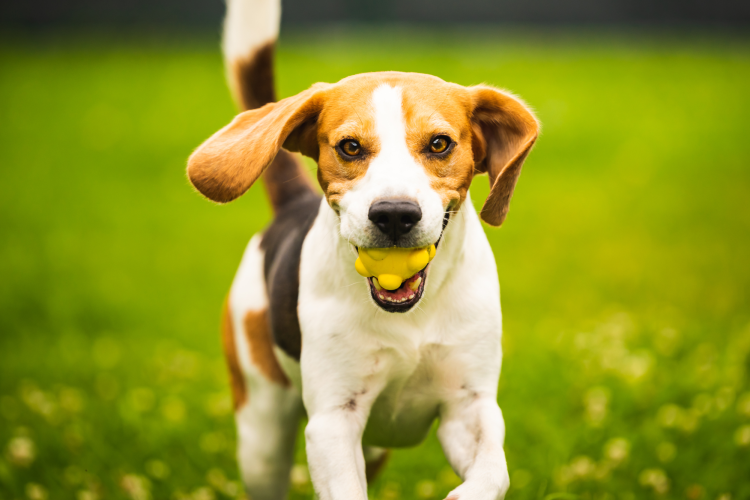 32. Go on a Dessert Date
A perfect way to experience the city's eats at a lower price point is to go on a dessert date instead of dinner. This great first date idea in Chicago is excellent for the budget-conscious and those with sweet tooths. The city boasts a number of excellent ice cream spots in every neighborhood in the city, including Lickety Split in Edgewater, Margie's Candies in Logan Square and the Original Rainbow Cone in Beverly. For a sweet Chicago first date idea, grab a sundae or a cone and peruse the surrounding neighborhood or linger in their outdoor seating and people-watch for hours.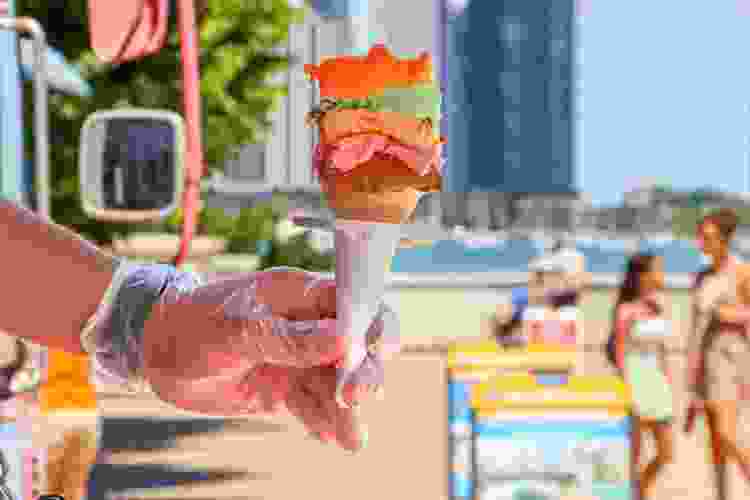 Join 200,000+ Culinary Enthusiasts
Exclusive deals, recipes, cookbooks, and our best tips for home cooks — free and straight to your inbox. PLUS: 500 Rewards Points.
Now that you have a collection of date ideas in Chicago, you're all ready to start planning your next adventure! Whether it's finding your favorite slice on a Chicago pizza tour, exploring a new part of the city or taking a class together, it's time to turn one or more of these date ideas in Chicago into reality!
For even more fun ways to explore Chicago and beyond, check out other experiences happening on Cozymeal.