Top 15 Most Popular Desserts in America in 2023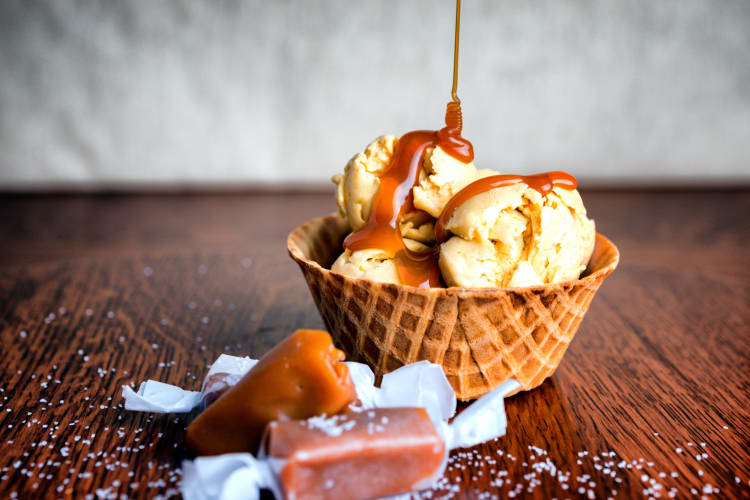 America has a wealth of popular dessert options, from Southern favorites like banana pudding and pecan pie to sugar-dusted Southwestern churros. For many, dessert is not just what comes after the meal, but sometimes the most anticipated part of the meal itself. From simple cakes and cookies to flakey, decadence-soaked perfections, desserts are an art form, taking center stage not only for celebrations and holidays, but just an average Wednesday.
If you are looking for sweet treats to finish off the night (or the morning, no one says breakfast dessert isn't a thing!), we've rounded up some suggestions for popular desserts that range from light and simple to gloriously complex but infinitely beautiful and delicious. If you are looking for more than just inspiration and recipes, consider checking out online baking classes or cooking classes near you, including baking classes in Atlanta or baking classes in Boston and more.
Jump to Section
Book a Gourmet Cooking Class Now
Kick-start your culinary confidence with help from a world-class chef. See what's cooking in your city today.
1. Pie
Pie earns a spot on the top of everyone's list of popular desserts merely for its delicious versatility. From fruit pies to cream pies, from seasonal favorites like pumpkin to year-round standards like apple, what's not to love? Sweet to sour, delightfully rich to light and airy, pie is a perennial favorite. While anything sounds good between two flaky crusts or on a sweet graham cracker base, every region of the country has its favorite, from the South's rich pecan pie to Maine's trademark blueberry. Try these great Mini Apple Pies or make your favorite gluten-free with this Almond Flour Pie Crust as a base.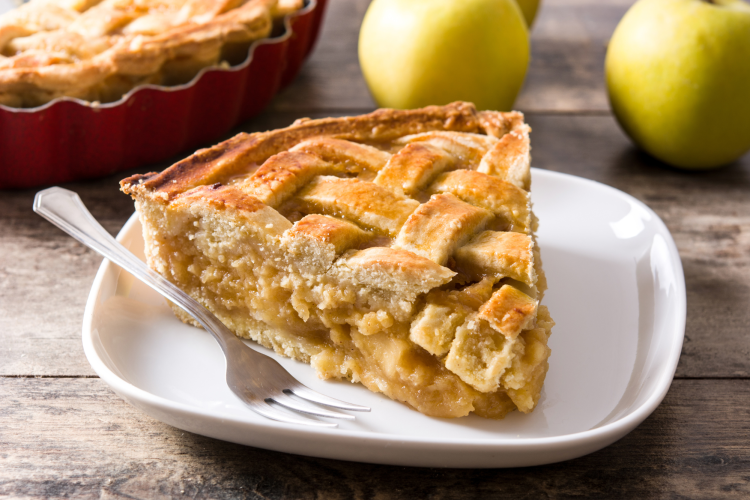 2. Cobblers and Crumbles
Cobblers and crumbles are a popular dessert that mix sweet and tart in equal measure. While popular choices include peach, apple and blueberry, other fruits like pears, rhubarb and other berries also make a great choice. Depending on how much sugar you add to the fruit itself, these popular baked goods can range from sour to sweet. Cobblers also vary from more cake-like to crunchy with the addition of oats and texture in lieu of flour. They are also easy to make with fruit and basic supplies on hand, including this delicious Cherry Cobbler.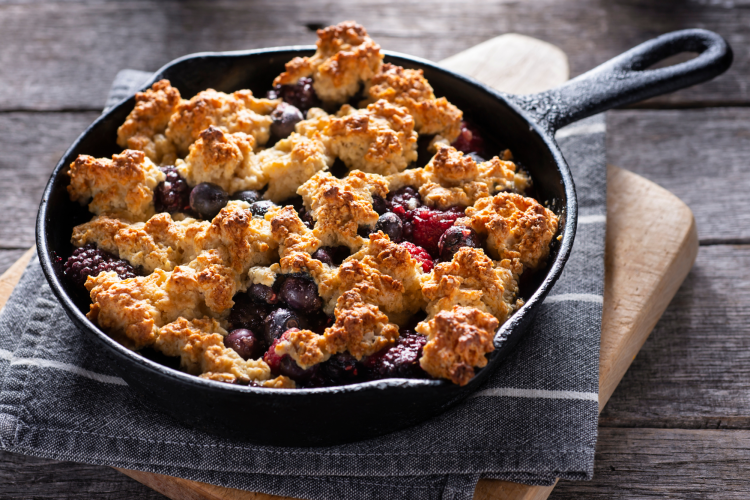 3. Cheesecake
Another great diverse and popular dessert in America is, of course, this amazing combination of cream cheese and deliciousness known as cheesecake. You will be hard-pressed to find anyone in the U.S. who doesn't appreciate some variety of this favorite treat. From rich double chocolate decadence to fluffier and fruitier options like these Lemon Cheesecake Bars, cheesecake is consistently a favorite in every state in the union.
The cheesecake base is also great for combining with other sweet treats like brownies and pies for extra richness. While it may seem like a very contemporary dessert, the first cheesecake varieties were created as early as the 5th century B.C. on the Greek island of Samos, where a dessert was created from cheese, honey and nuts.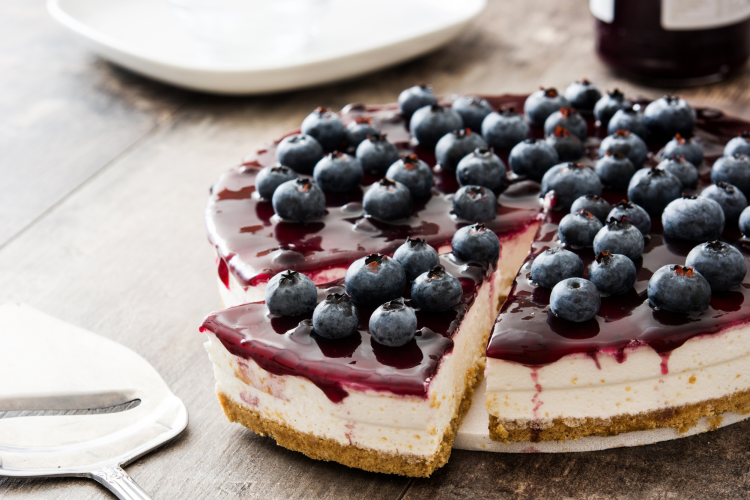 4. Banana Pudding
One of the South's most popular dessert offerings, this layered mix of sweet banana pudding, fresh bananas, Nilla wafer cookies and whipped cream is a fluffy and creamy delight fresh from the icebox. The recipe first appeared in Good Housekeeping in 1888 and has been a firm favorite ever since. For an interesting twist with another popular dessert favorite for chocolate lovers, try these Banana Pudding Brownies.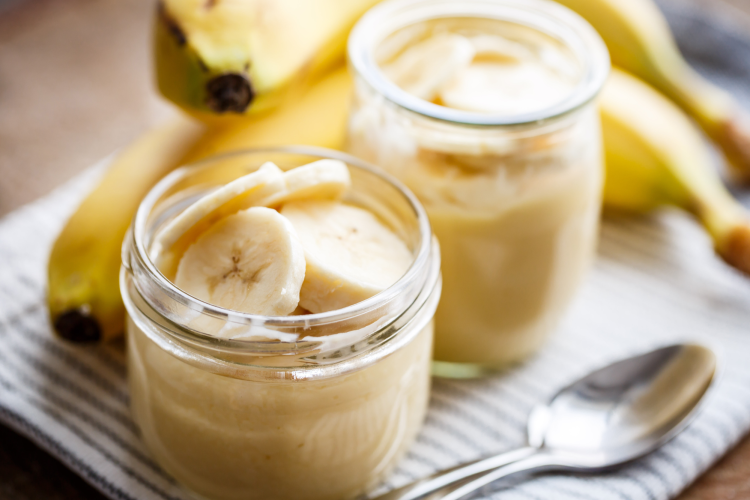 Book an Online Cooking Class Today
Five-star chefs. Step-by-step coaching. Flexible menus. Come see what's cooking in a live online cooking class.
5. Cakes and Cupcakes
Cakes are one of America's most revered confections — from the everyday to special occasions like birthdays and weddings, you will always find cake. They are also one of the most customizable popular desserts, as they're able to be shaped into spaceships, flowers and even objects that look too real to be dessert.
Whatever you put in, on or around it, cake is one of America's most popular desserts. Who knew mixing eggs, flour and sugar could create such a delicious concoction? If you love rich desserts, try this Chocolate Lava Cake. For a lighter, crunchy option, try this Strawberry Crunch Cake. Variations include a huge variety of cupcakes that are as adorable as they are delicious, as well as popular cake pops for a more portable option.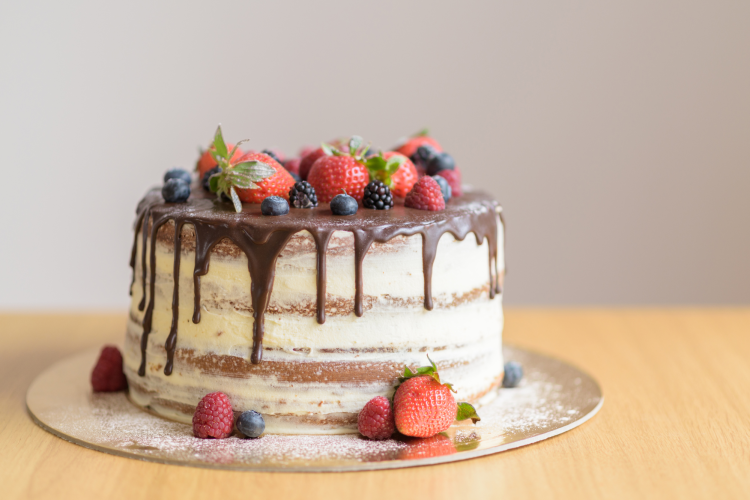 6. Brownies
A close cousin of cake, brownies are just a little more chocolatey and dense. Like cake, they also come in a variety of incarnations, from thicker, more fudge-like brownies to fluffier, more cake-like creations. Add nuts, candy, caramel or frosting to create a customized favorite.
This Walnut Brownie recipe is an old standard, but you can also try unique variations like Red Velvet Brownies or a gluten-free version with these Avocado Brownies. Brownies are also perfect for combining with other popular desserts like ice cream and caramel sauce.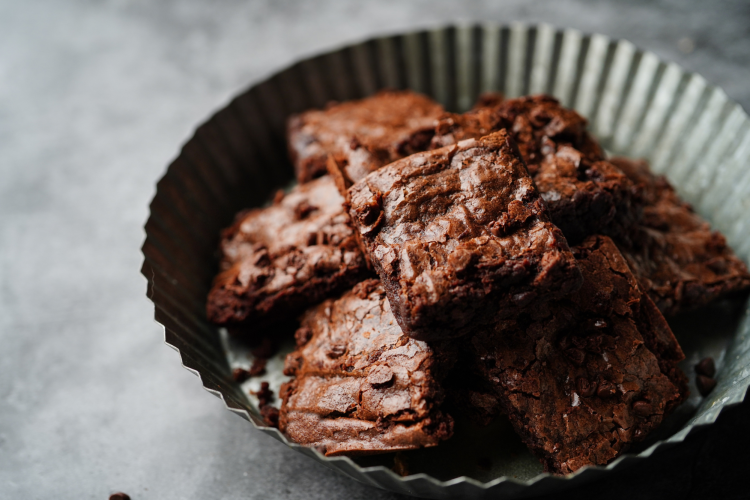 7. Ice Cream
The best desserts don't always come from the oven, as ice cream lovers will attest. From store-bought cartons to gourmet creations you can make at home, ice cream comes in far more than the standard 31 flavors touted by Baskin Robbins.
This icy treat is a popular dessert in the summer but can be enjoyed year-round. For a unique homemade version, try this recipe for Blueberry Ice Cream. You can also combine two popular desserts in one with this Strawberry Ice Cream Sandwich. The first substance to resemble ice cream appeared in Ancient China, but the concoction has been adapted and developed over thousands of years, with a Baltimore milk dealer, Jacob Fussel, creating the first ice cream in America in the 1850s. The first ice cream cones debuted at the 1904 World's Fair in St Louis.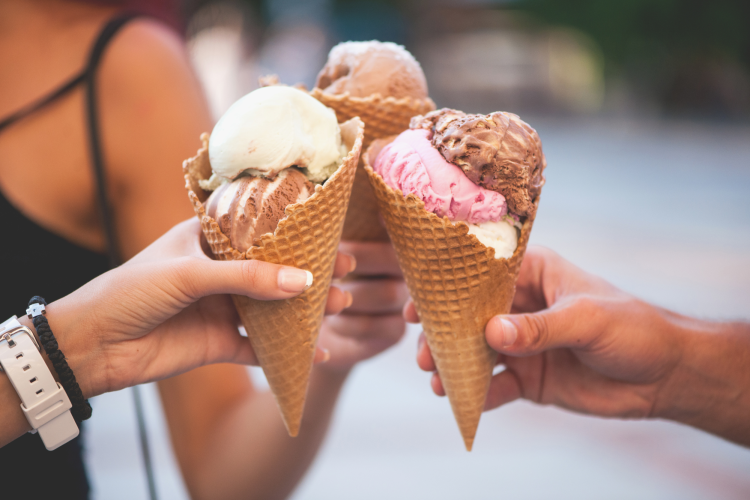 Gourmet Cooking Classes Near You
Take your culinary skills to new levels with guidance from five-star chefs.
8. S'mores
Perfect for both summer camping and winter firesides, s'mores are a very American creation. The simple concept of graham crackers, toasted marshmallows and chocolate has become home to a variety of innovations, including the addition of peanut butter, caramel and yes, even bacon.
The recipe for s'mores first appeared in a cookbook in the 1920s, when it was already gaining popularity among campers in the Boy Scouts and Girl Scouts of America. If you're nowhere near a fireside, you can make this popular dessert in your very own oven at home with this recipe for S'mores in the Oven. S'mores flavor combinations also work well in combination with other desserts like pies, cakes and brownies.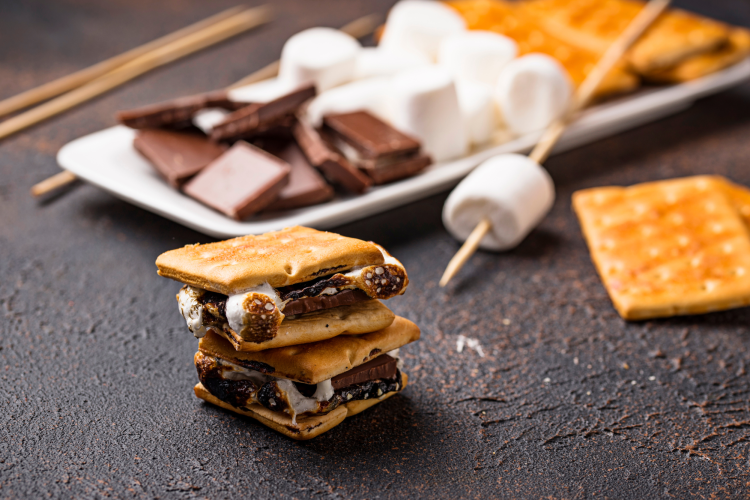 9. Lemon Squares
If you love tart and flaky treats, lemon bars may just be your favorite popular dessert. The best recipes involve buttery shortbread crust, a layer of deliciously tangy lemon curd and a light dusting with powdered sugar. Fresh from the fridge, lemon bars are perfect summertime desserts when the heat sends you looking for something sweet yet not too heavy.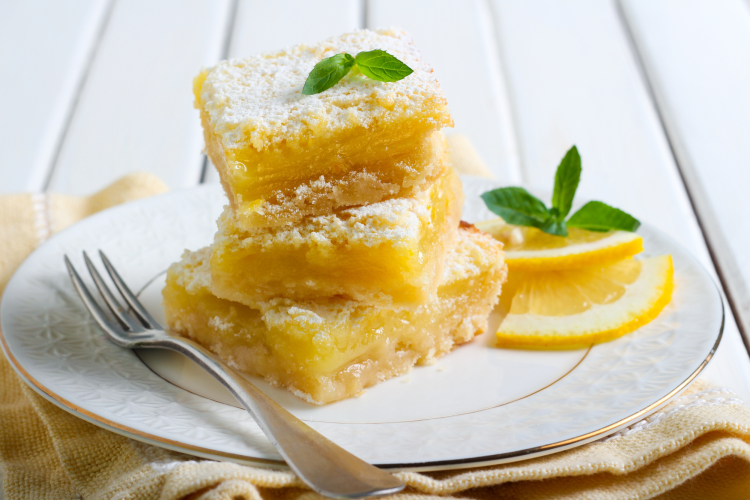 10. Cookies
One of the most portable and popular dessert options, there's a cookie for everyone to love, from standards like chocolate chip and oatmeal to more unique options like these Dulce De Leche Cookies. They are also great for joining forces with another American favorite dessert, ice cream, to make classics like this Cookie Ice Cream Sandwich. Cookies are also one of the most popular desserts to adapt to other diets, including gluten-free and vegan versions.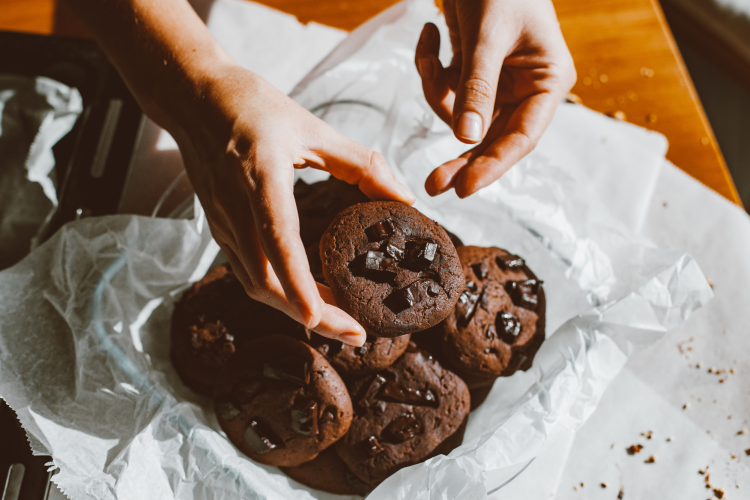 11. Rice Krispie Treats
One of the easiest desserts on the list, Rice Krispie treats have been an American classic almost since Rice Krispies cereal first appeared in supermarkets. They were invented in 1939 by Kellogg Company employees Malitta Jensen and Mildred Day to help promote the cereal. A simple combination of the cereal with marshmallow, Rice Krispie treats are open to endless innovation — sprinkles, drizzles, chocolate chips, as well as these Peanut Butter Rice Krispie Treats. They are also a great no-bake option for making a couple of days ahead of time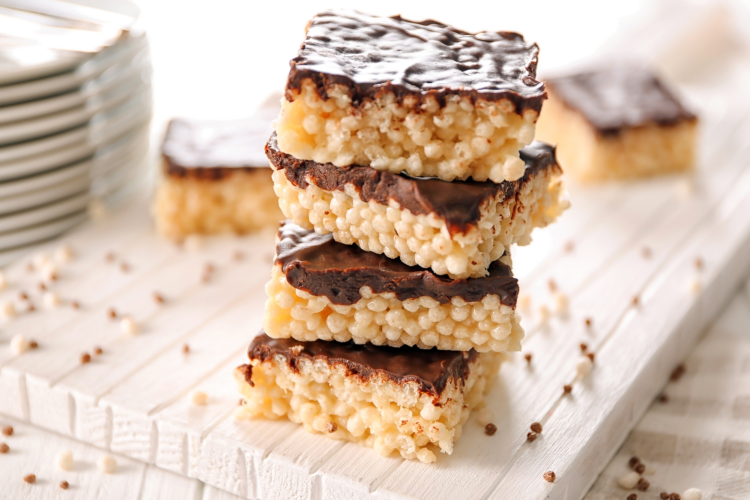 Book a Gourmet Cooking Class Now
Kick-start your culinary confidence with help from a world-class chef. See what's cooking in your city today.
12. Churros
A standard of Latin and Southwest cuisines, churros are a unique variation on the fried dough genre of treats, whose cousins include elephant ears, funnel cakes and beignets. These cylindrical popular desserts are dusted with the perfect mix of cinnamon and sugar. A number of delicious variations exist including churros drizzled or dipped in fruit sauces, chocolate or filled with cream or chocolate sauce. For a great combination of flavors, try this Churro Cheesecake.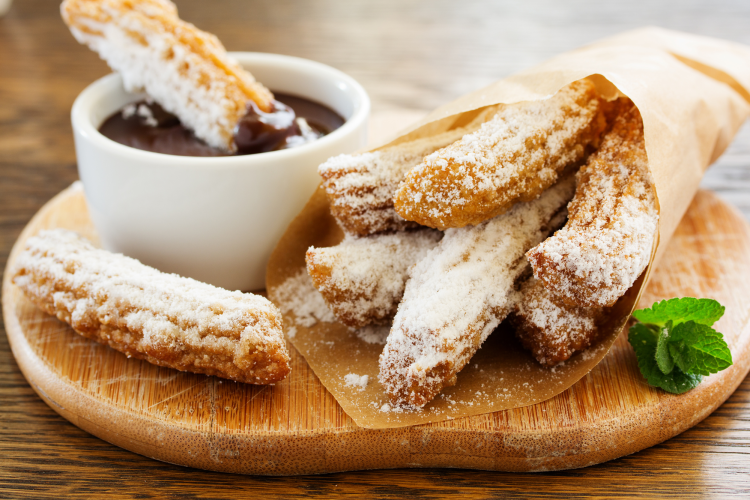 13. Fudge
Not just for the holidays, but always a popular dessert around Christmas, this richly dense treat hovers somewhere between dessert and candy, but offers endless flavor variations, including the incorporation of mint, peanut butter and caramel, as well as nuts, fruit and sea salt.
Fudge first gained popularity in the 1880s, when the word was taken from the french term for "to fit together in a clumsy manner." For a classic, try this recipe for Christmas Fudge. Fudge also keeps well in the fridge and is a great holiday gift option.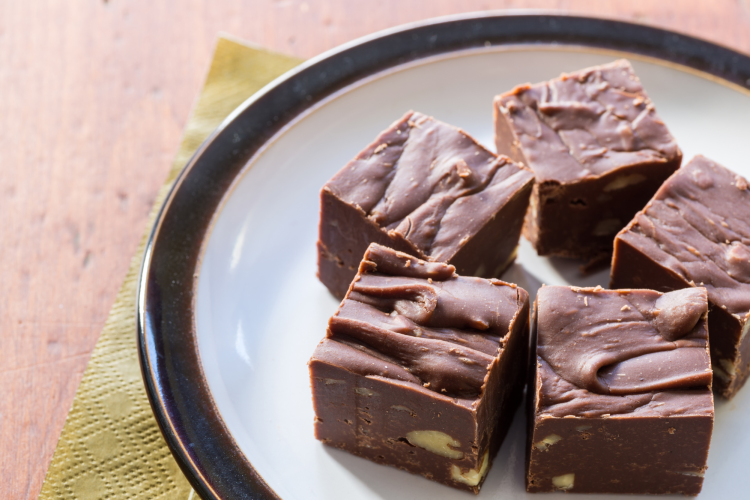 14. Crème Brûlée
With its roots as a French favorite, this popular dessert enjoys equal love in the U.S. A sweet custard coating with a layer of crunchy caramelized sugar just aching to be cracked with a spoon, it's often a favorite on restaurant dessert menus, many of which offer variations incorporating caramel and fruit.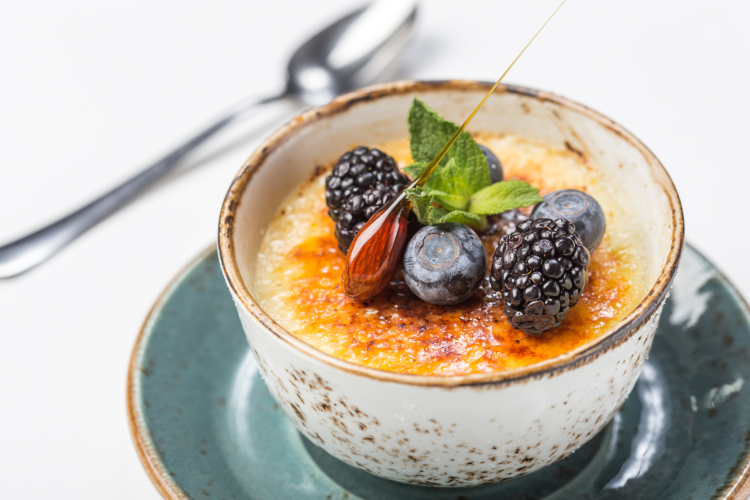 15. Chocolate Mousse
A lighter, fluffier close relation to its denser siblings pudding and custard, chocolate mousse is a perennially popular dessert choice for those who have a chocolate craving but aren't in the mood for richer, heavier options. Like crème brûlée, you will find chocolate mousse on many restaurant dessert menus in the country, as well as combined with other flavors and treats like chocolate mousse cakes and cheesecakes.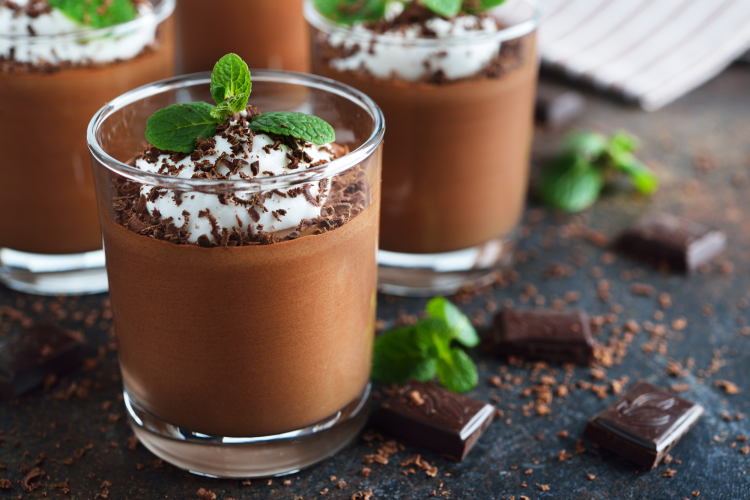 Join 200,000+ Culinary Enthusiasts
Exclusive deals, recipes, cookbooks, and our best tips for home cooks — free and straight to your inbox. PLUS: 500 Rewards Points.
Whether your favorite desserts are sweet or mouth-wateringly tart, America's most popular desserts have something for every palate. Order something sweet to top off your next restaurant meal. Bake something decadent, rich and delicious in your kitchen from scratch. Eat ice cream for breakfast! Whatever the occasion, even if it's just a Wednesday, these popular desserts are a must-have.
For even more fun ways to explore your favorite foods, check out other experiences happening on Cozymeal.