World Chocolate Day: July 7, 2023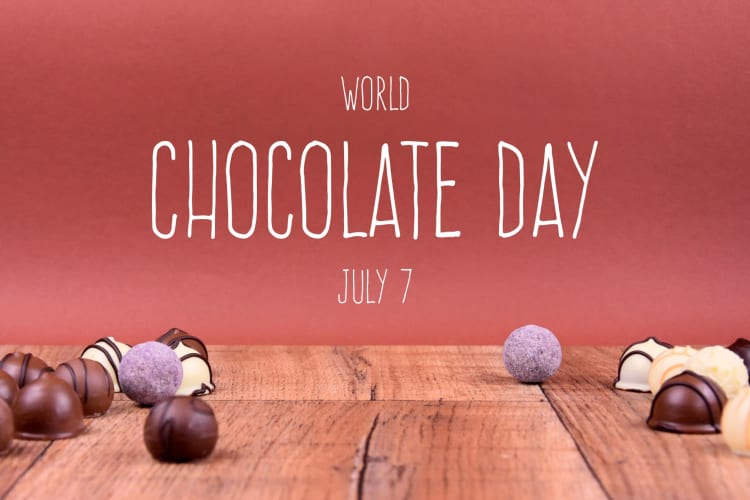 July 7th is officially World Chocolate Day, an annual celebration of one of the world's favorite foods. How will you be celebrating?
We've rounded up a bit of history and facts about this central ingredient and beloved snack, as well as ways to celebrate World Chocolate Day this year alone or with others, including great recipes that put chocolate to work.
Whether you are a fan of the dark and bittersweet variety or an aficionado of sweet and milky, you can find the perfect way to celebrate this popular food holiday this summer.
Jump to Section
The History of World Chocolate Day
World Chocolate Day began in 2009 as a way to honor a food that is nearly universally loved. The holiday commemorates the introduction of chocolate to Europeans, which is believed to have occurred in July of 1550. While the exact origins of this recurring summer holiday are unknown, numerous chocolatiers, chefs and all corners of the internet have been enthusiastically on board, offering up a wealth of ways to celebrate every summer.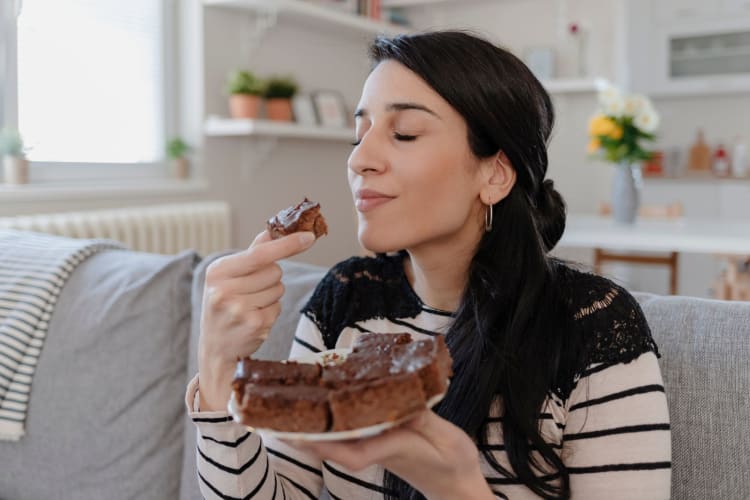 How Chocolate Is Made
The roots of chocolate as an integral part of the human diet evolved as early as 1100 BC in Mesoamerican cultures in Central and South America. Here, seeds from the cacao tree were harvested, processed and made into a bittersweet liquid that was considered a treat among cultures like the Aztecs and Mayans.
Beans from the cacao plant are fermented, roasted and the shells removed, creating cacao nibs. These nibs are then ground into a powder, to which other substances are added to create cocoa solids, butter or liquids.
After the beans were introduced to Europeans, the Spanish were the first to add sugar cane to the cacao to create sweeter, creamier varieties we often encounter today. Most chocolates are some mixture of raw cocoa in solid, liquid or butter form, mixed with fats, sugar and dairy to achieve desired results.
9 Ways to Celebrate World Chocolate Day
1. Cook With Chocolate In a Baking Class
A perfect way to learn more about how to use chocolate in your own kitchen is to take a baking class. Not only can you learn to make decadent and delicious desserts like cakes, cookies and brownies involving everyone's favorite flavor, you can also learn to create your own molded and handmade truffles or treats. Check out baking classes in San Francisco or baking classes in Dallas to learn how to use chocolate to its best advantage this World Chocolate Day. Wherever you are, you can find a wealth of cooking classes near you as well as great online baking classes you can do at home.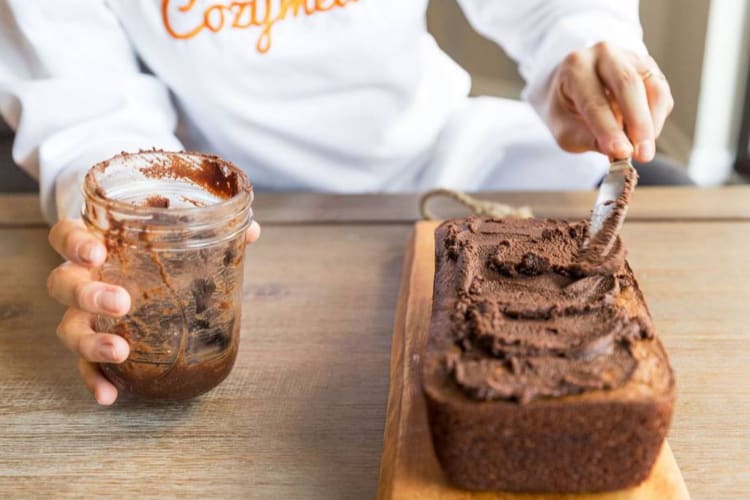 2. Sample Chocolate on a Local Food Tour
A number of restaurants and confectioneries offer tours that show you how the delicious fare they create is made from start to finish, as well as offer a sampling of the finished product. Whether it's a tour of local ice cream parlors or delicate pâtisseries, you can find food tours in NYC, food tours in New Orleans or food tours near you that promise the sweetest of experiences to celebrate World Chocolate Day in style.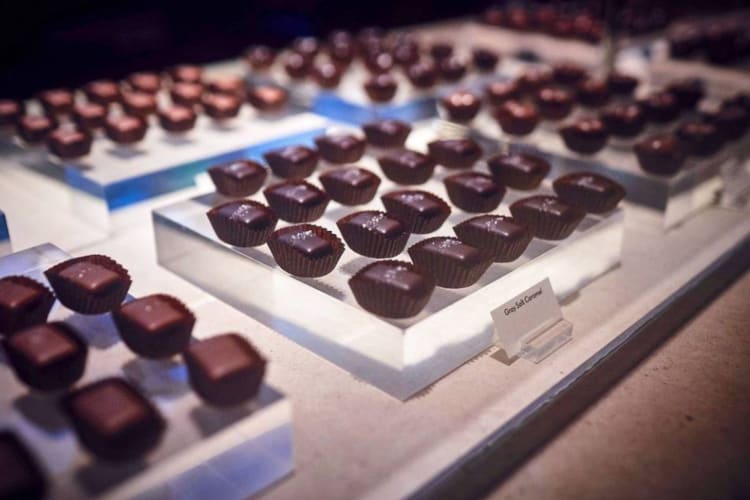 3. Host a Fondue Party
Gather up some friends and host a fondue party, offering up a vat or fountain of creamy, melted chocolate and delicious dippables like fruit, graham crackers, marshmallows and more. Fondue recipes and kits are abundant and offer a great chance to sample different combinations of flavors — perfect for World Chocolate Day.
If you don't have a fondue pot yet, the Cuisinart Electric Fondue Set is an ultra convenient unit that doesn't require a cooktop. Just plug it into any outlet in your home and start melting that chocolate!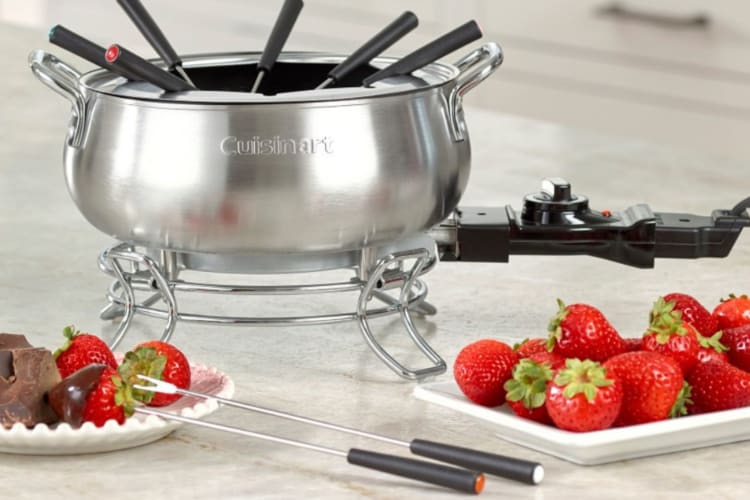 4. Create a Hot Chocolate Bar
Granted, the Northern Hemisphere is in the grip of summer in July, but that doesn't mean you can't create an amazing hot cocoa spread in the comfort of chilly air conditioning. The Mayans to the south in warmer climates, after all, were the first to enjoy cocoa as a beverage. Invest in some cute mugs and great toppings like candy, whipped cream, tiny marshmallows and flavored syrups to make the perfect cup. It's also a great way to cross-celebrate World Chocolate Day with Christmas in July.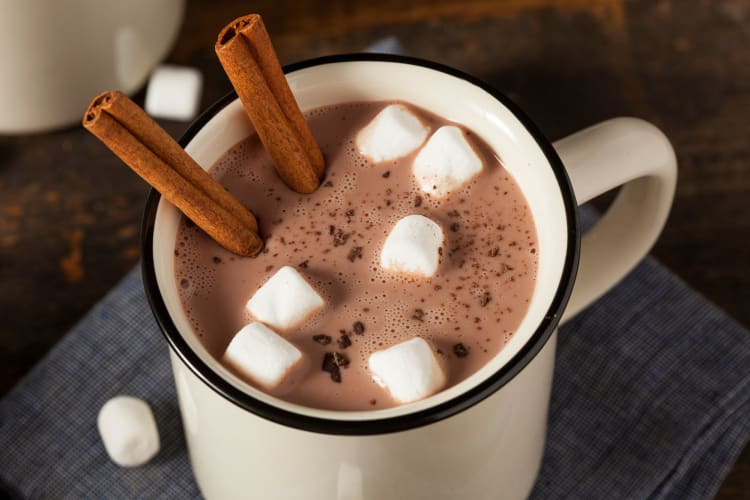 5. Visit an Ice Cream Parlor or Soda Shop
If it's too hot for cocoa, a great alternative is to visit your favorite soda shop or ice cream parlor to celebrate World Chocolate Day. A perfect malted milkshake or double scoop of Rocky Road will cool you down considerably. This makes a great family outing or summer date idea.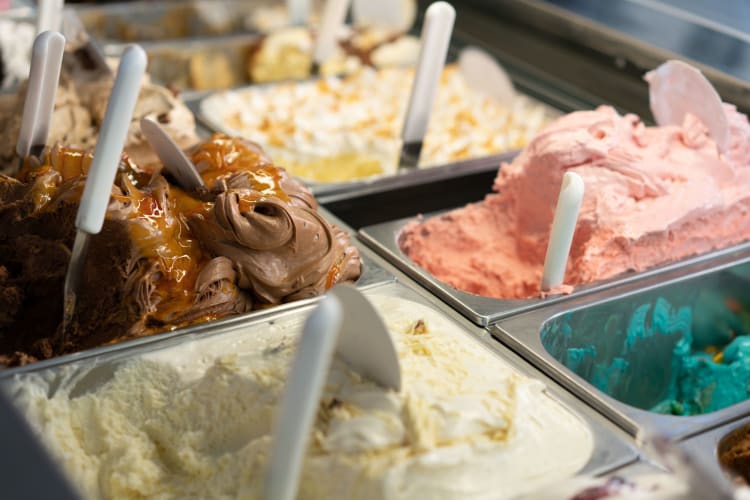 6. Send a Box of Sweets or an Edible Arrangement
World Chocolate Day is a perfect chance to send someone you're thinking of a box of chocolates, a gift basket or an edible arrangement featuring their favorite chocolate variety. A bouquet of chocolate-covered strawberries is an excellent option, bringing together the freshness of summer berries with chocolate sweetness.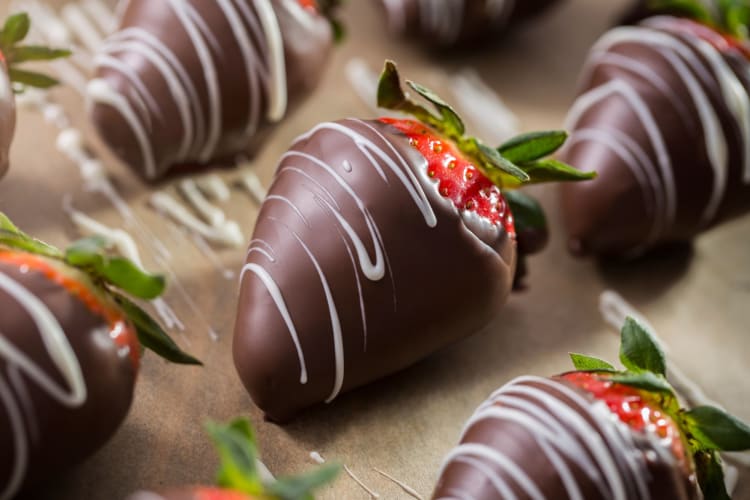 7. Make a Chocolate Cocktail
Summer is a perfect time to experiment with frosty, chocolate-laden cocktails like Mudslides, Chocolatinis, brandy Alexanders, Peppermint Patties and other chocolatey variations on classic cocktails like cocoa-infused Old Fashioneds, White Russians and daiquiris. Celebrate World Chocolate Day with an array of boozy concoctions that offer a relaxing, sweet experience.
8. Visit a Chocolate Museum
Nearly every region in the world has at least one museum devoted to chocolate itself, including Europe, where you will find the greatest concentration, such as Belgium's Choco-Story Chocolate Museum, Spain's Xocolate Museum and Italy's Perugina House of Chocolate. You can also visit the ChocoMuseo in Peru or the Hershey Museum in Hershey, Pennsylvania to make this year's World Chocolate Day extra special!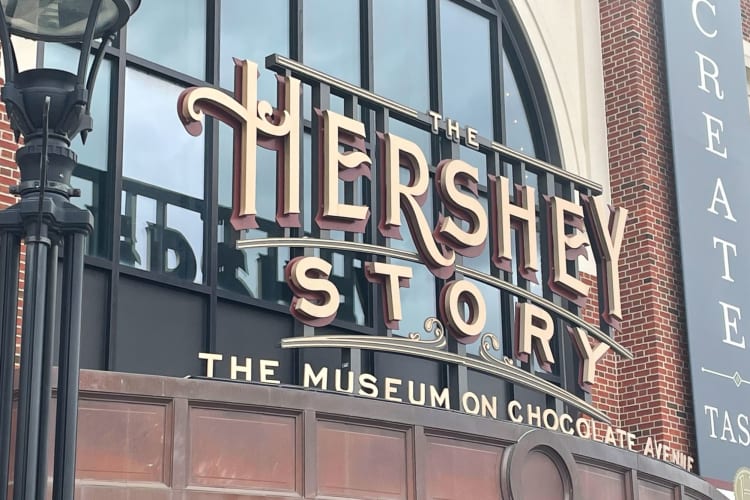 9. Make S'mores
A perfect summer evening activity is making s'mores around a campfire or bonfire. This chocolatey treat is a delicious combination of graham crackers and marshmallows toasted to perfection. Spend a night under the stars telling ghost stories and devouring s'mores for a fitting World Chocolate Day celebration.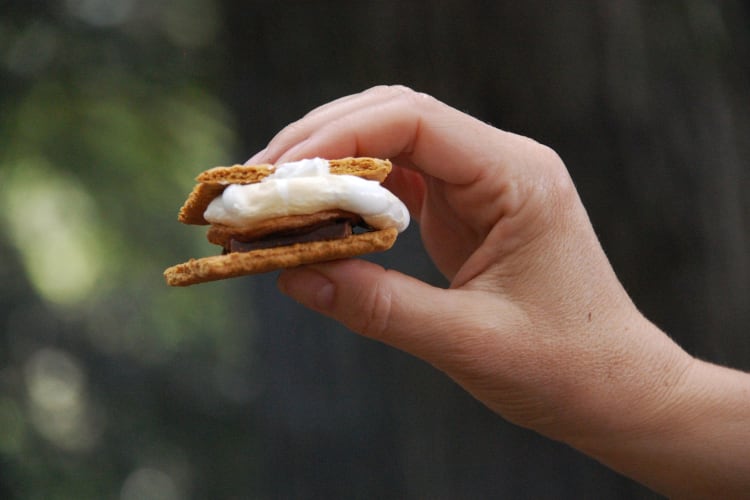 8 Fun Facts About Chocolate
1. Chocolate Was Currency
Chocolate is a substance that has such popularity and value that cacao was once used as currency among the Mayans. Often a popular trade substance historically (thus its far reach), cakes of cacao were also once given as a part of dowries in 16th and 17th-century Spain. During the American Revolution, it was sometimes used to augment soldier's pay.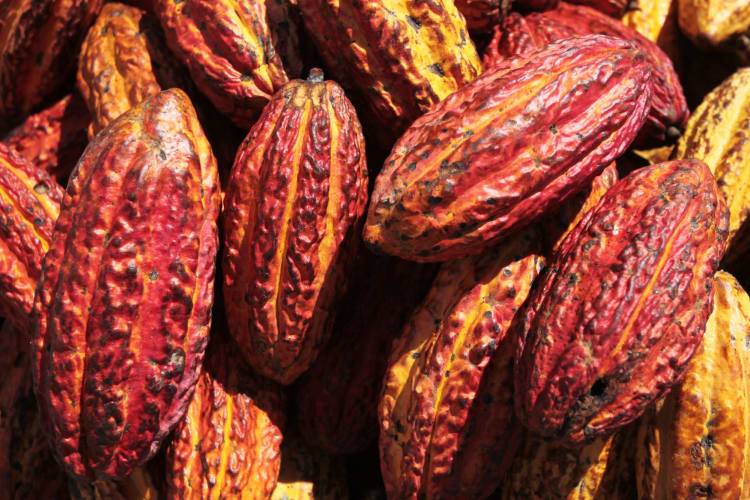 2. Chocolate Makes Us Happy
Many cultures believed that cocoa and chocolate had medicinal properties, often including it in elixirs to treat various ailments. Today, dark chocolate is known as a great source of antioxidants, and chocolate in general is known to be a dopamine and serotonin-boosting treat.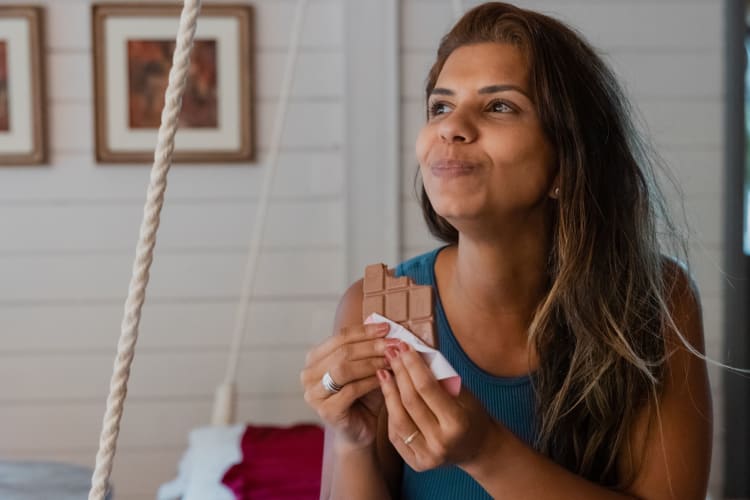 3. Switzerland Reigns in Chocolate Consumption
Switzerland is globally the highest consumer of chocolate in the world, with the average person consuming over 20 pounds of chocolate in a year.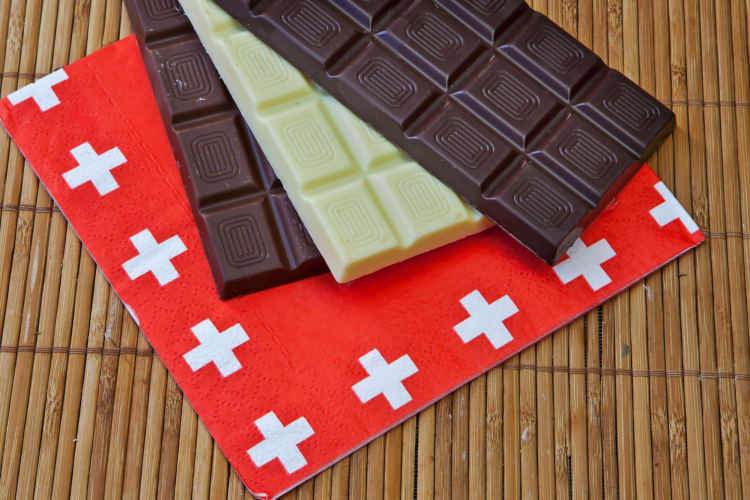 4. West Africa Leads in Cacao Production
Most cacao crops today are grown in West Africa, which provides the greatest abundance of raw cacao to the rest of the world. The Ivory Coast alone produces more than 2 million tons per year, providing over 40 percent of the world's supply.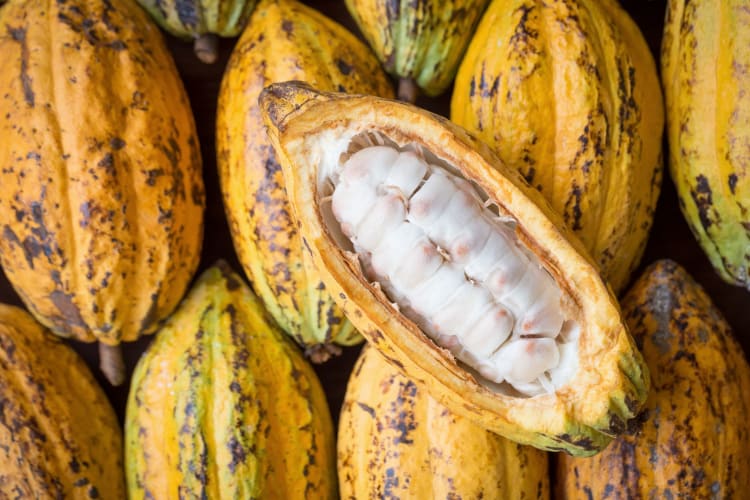 5. 400 Beans to a Pound of Chocolate
According to the National Confectioners Association, it takes around 400 cocoa beans to produce one pound of solid chocolate.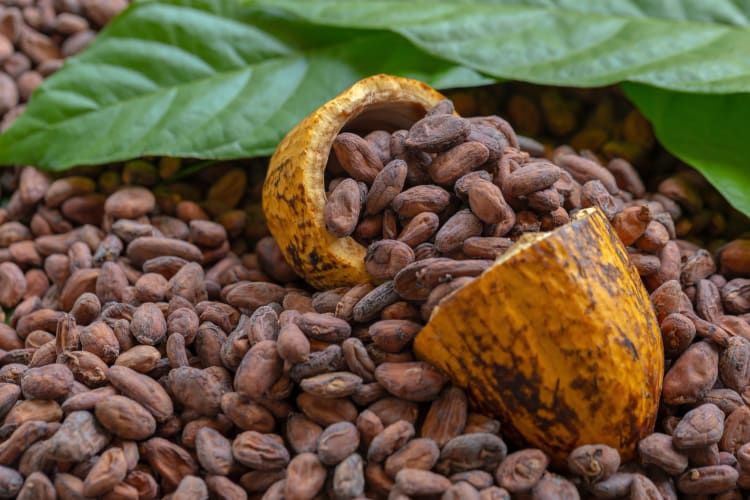 6. "Food of the Gods"
The theobroma cacao tree's name was coined by famous plant taxonomer Carolus Linnaeus, the father of plant taxonomy. The name means "food of the gods."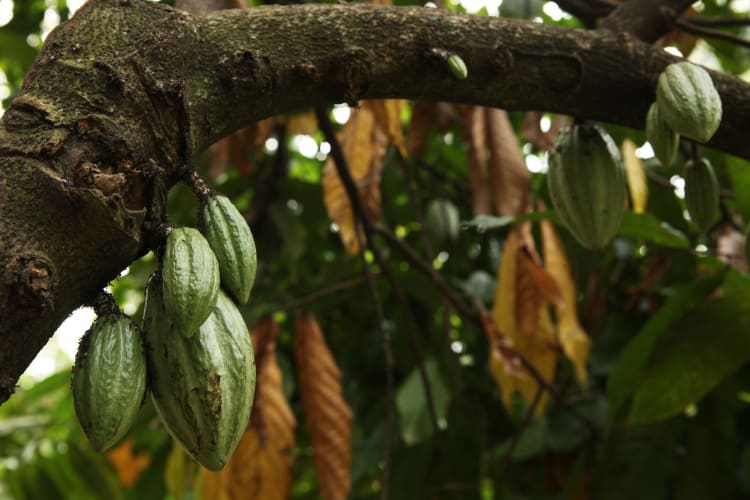 7. 1682: First U.S. Chocolate Shop
According to The History Channel, the first U.S. chocolate shop opened in Boston in 1682, and the substance quickly became a common export from the colonies to Europe.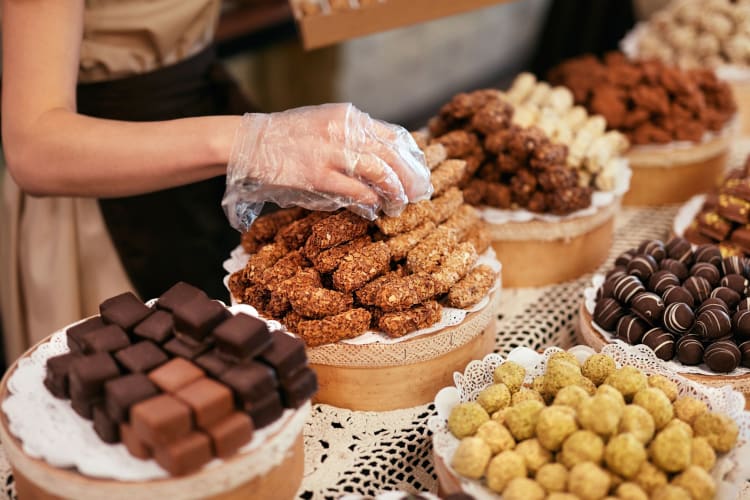 8. Chocolate Was a Pricey Luxury Item
The first European chocolate was often reserved as an expensive delicacy for the rich and royal. However, in 1828, Coenraad van Houten, a Dutch chemist, discovered a way to treat the beans to create a powdered chocolate that was easier to mix with water and thus less expensive for the common people.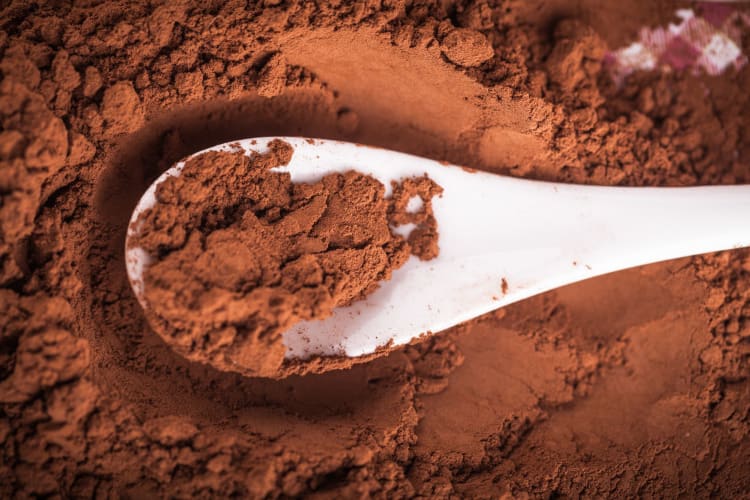 Our Favorite Recipes Featuring Chocolate
Whether you prefer dark and bitter or sweet and milky, chocolate is something to be celebrated. World Chocolate Day offers endless opportunities to make delicious things and enjoy sharing it with others.
For even more ways to explore foodie holidays, check out other experiences happening on Cozymeal.