How to Celebrate National Pizza Day: February 9, 2023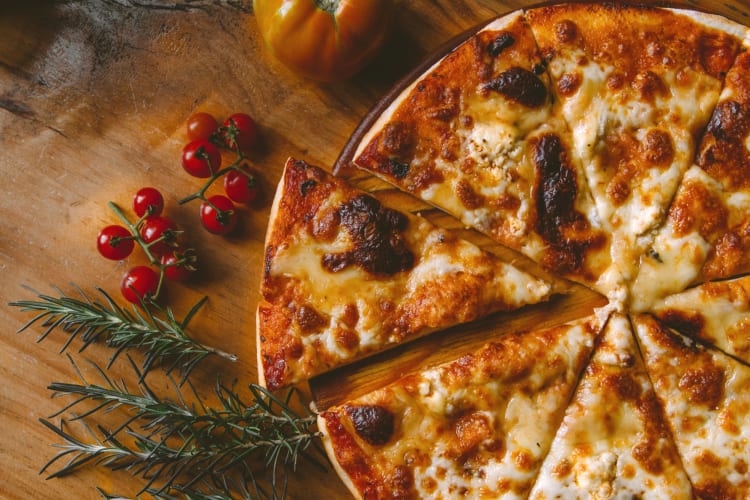 When it comes to food-themed days, it doesn't get much better than National Pizza Day. After all, pizza is the ultimate comfort meal. Whether you prefer a crisp, light flatbread or an indulgent, savory deep-dish pie, everyone has a reason to celebrate National Pizza Day.
So, what do you do for National Pizza Day? Aside from eating as much pizza as you can, there are several fun ways to commemorate the day. Read on to learn more about celebrating National Pizza Day this February 9th!
Jump to Section
Gourmet Cooking Classes Near You
Take your culinary skills to new levels with guidance from five-star chefs.
11 Ways to Celebrate National Pizza Day
1. Pizza Making Classes
Celebrate National Pizza Day by signing up for a pizza making class. Making pizza is a fun and accessible activity, and you won't have any trouble finding cooking classes near you and your pals.
If you live in an area with a rich pizza culture, a cooking class is a great opportunity to delve into your city's culinary history. For instance, you can take pizza making classes in Chicago to find out more about deep-dish pizzas, or take pizza making classes in NYC and learn more about the history of Italian immigrants.
You can also sign up for online pizza making classes if you're planning a remote National Pizza Day event. Pizza ingredients are easy to get at a grocery store, so folks can set up in their kitchens and follow along from home.
2. Pizza-Themed Gift Swap
For extra festive National Pizza Day, organize a low-cost gift exchange with your friends. Everyone can get small pizza-themed items, such as pizza jewelry, pizza ingredients or a pizza art print.
3. Plan a Pizza Tour
Plan a tour of your city's best pizza for this upcoming National Pizza Day. Much like a bar crawl, you and your friends can sample slices from all kinds of pizzerias, ranging from traditional pizza parlors to artisanal flatbread restaurants — you may even be able to find some National Pizza Day deals. If you aren't sure where to start, we've compiled some of our favorite pizza tours in NYC and Chicago pizza tours.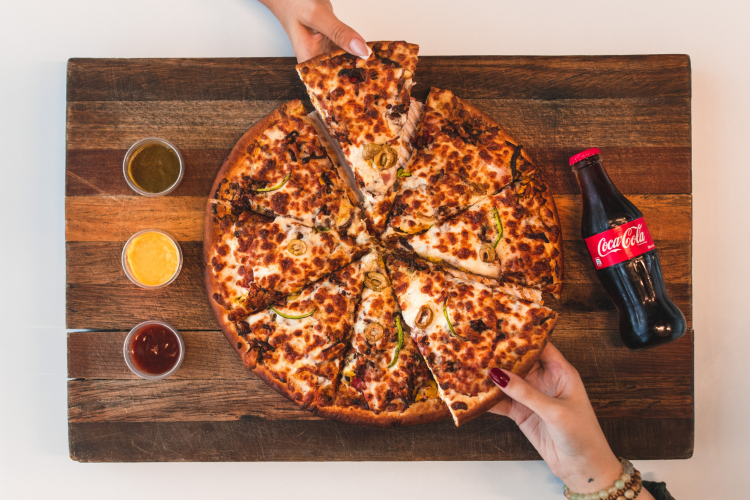 4. Pizza Costume Party
Throw a pizza party with a twist by making it a costume party. Invite guests to dress up in their best pizza-inspired outfits in honor of National Pizza Day. If you want to motivate folks to put extra effort into their ensembles, hold a costume contest and give the winner a gift card to a pizza parlor.
5. Hold a Pizza Making Contest
If your friends are already pizza experts, it may be time to prove your skills in a pizza making contest. Competitors can hang out while they make unique pizza concoctions, and then everyone can take turns sampling the pies and voting on which ones they liked best. (Don't forget to jot down the best cheese pizza recipe to replicate when National Cheese Pizza Day comes around!)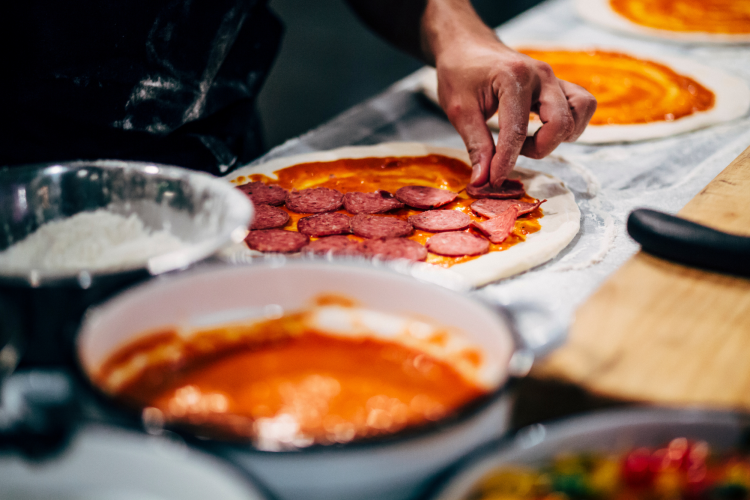 6. Give Out Free Pizza
Take advantage of this upcoming National Pizza Day to give back to your community. You can buy several large pizzas and donate them to your local soup kitchen or shelter. Alternatively, you can hang out in a popular public park and spread cheer by handing out free pizza slices.
7. Prepare a Pizza Feast
Put on your chef's hat and prepare an elaborate multi-course feast for National Pizza Day. Each course can represent different pizza styles, such as traditional Italian pizza, Chicago deep-dish or Japanese seafood pizza.
8. Play Pizza Trivia
Make your National Pizza Day party educational and organize a pizza trivia quiz. As an extremely old and popular food, pizza is an easy topic for history, pop culture and even math trivia questions.
Book a Gourmet Cooking Class Now
Kick-start your culinary confidence with help from a world-class chef. See what's cooking in your city today.
9. Make Dessert Pizzas
If you don't think your social circle would appreciate traditional pizzas on National Pizza Day, consider inviting them to a dessert pizza party. You and your friends can decorate personal pizzas with sugary toppings such as chocolate sauce, candy and fruit.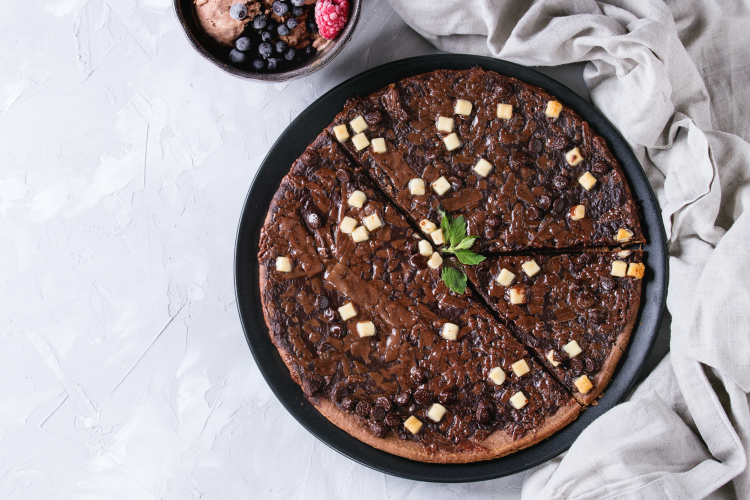 10. Pizza Arts and Crafts
Get creative for this National Pizza Day and try some pizza-themed arts and crafts. With the right supplies, you could make pizza paintings, three-dimensional pizza sculptures or handmade pizza accessories.
11. Pizza Happy Hour
If you need to plan a National Pizza Day event for colleagues or an adult friend group, research the happy hour menus in your area. Some of your local bars may even offer National Pizza Day deals. If there are no pizza-related discounts, treat your friends to a couple of slices when you go out for drinks.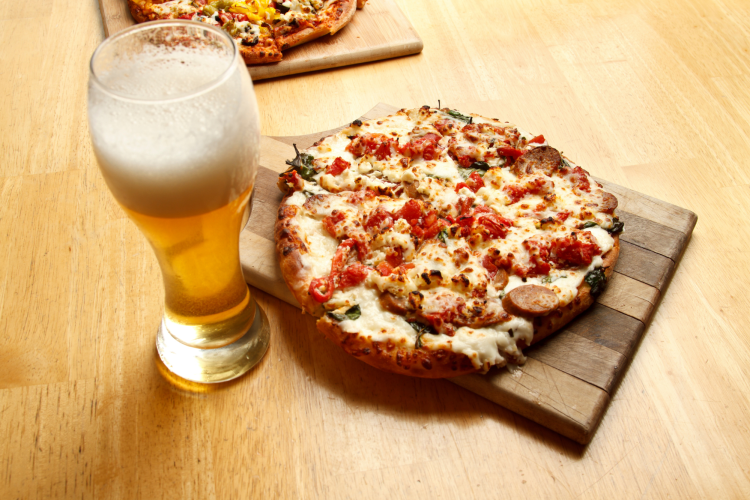 10 Fun Facts About Pizza
1. Pizza Comes From Naples, Italy
Although people have likely been making variations of savory flatbreads for thousands of years, modern pizza was invented in Naples, Italy during the 18th century. According to History, working-class Neapolitans ate pizza as a quick and affordable street food.
The original Neapolitan pizza wasn't that different from what you would see today, featuring tomatoes and cheese, as well as extra toppings, such as garlic. Tomatoes, native to South America, were a newer food for the people of Naples at the time.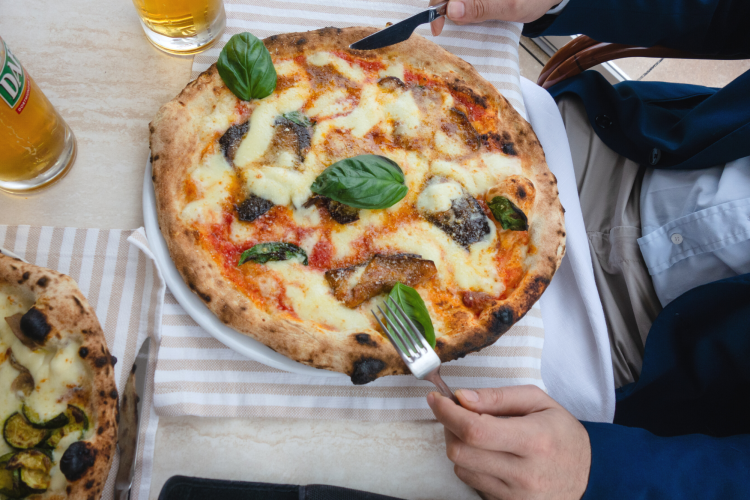 2. Pizza Arrived in the United States in the 19th Century
Pizza didn't become a global phenomenon until the 19th century when Neapolitan immigrants arrived in the United States. As Neapolitan families spent more time in the United States, they drew inspiration from other cultural cuisines, spurring the development of various American-style pizzas.
Gourmet Cooking Classes Near You
Take your culinary skills to new levels with guidance from five-star chefs.
3. The Most Expensive Pizza Costs $12,000
If you want to go all out for National Pizza Day, check out the most expensive pizza in the world, which costs $12,000. Called the Louis XIII, this luxury pizza is made by chef Renato Viola in Salerno, Italy. Aside from being made with a fancy dough that has to rest for multiple days, the Louis XII also comes with several premium toppings, including lobster and three types of caviar. Special dishes and cutlery, fine alcohol and service from the chef and sommelier are also included in the price of the Louis XII pizza.
4. The Biggest Pizza Ever Was Over 1,200 Square Meters
According to Guinness World Records, the biggest pizza ever made was 1,261.65 square meters. To translate that to the Imperial system, that's 13,580.28 square feet. The record was set in Rome, Italy in 2012, and the chefs named the pizza "Ottavia," after the first emperor of Rome.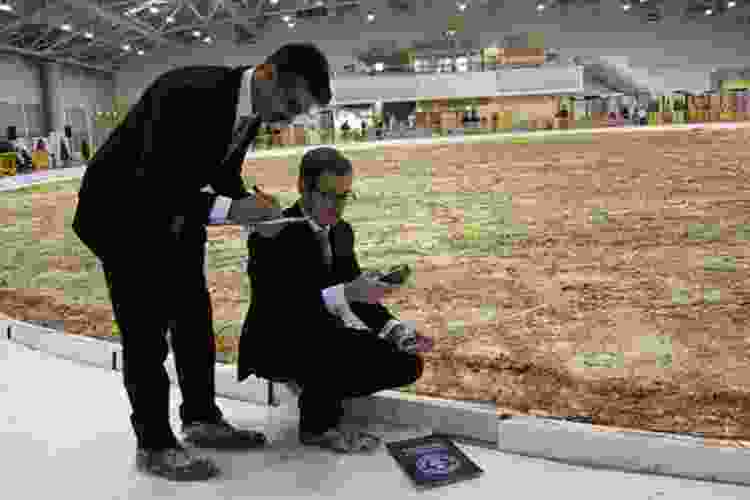 5. Astronauts Once Got Pizza Delivery
Pizza is truly the most universal takeout dish. Per Business Insider, in 2001, a rocket delivered a vacuum-sealed Pizza Hut pizza to Russian astronauts on the International Space Station. Astronaut Yuri Usachov is considered the first person to eat a delivered pizza in outer space.
Despite it being the International Space Station, this pizza party was not a multinational affair. Since NASA doesn't allow commercial advertisements, U.S. astronauts couldn't participate in Pizza Hut's publicity stunt.
6. Pizza Popularity Boomed After World War II
Neapolitan immigrants brought pizza to the U.S. in the 19th century, but Americans only developed an enthusiasm for the dish after World War II. During the war, U.S. soldiers spent extensive time in Italy, including the Naples region, where they regularly consumed pizza.
After returning home, the soldiers still craved the delicious flatbread concoction, leading to a boom in pizza restaurants and a widespread American love of pizza that continues today.
Book a Gourmet Cooking Class Now
Kick-start your culinary confidence with help from a world-class chef. See what's cooking in your city today.
7. Domino's Is the Largest Pizza Company in the World
By most metrics, Domino's is the largest pizza company in the world. With a typical annual revenue of around $4 billion and over 19,000 locations, Domino's outcompetes other pizza chains.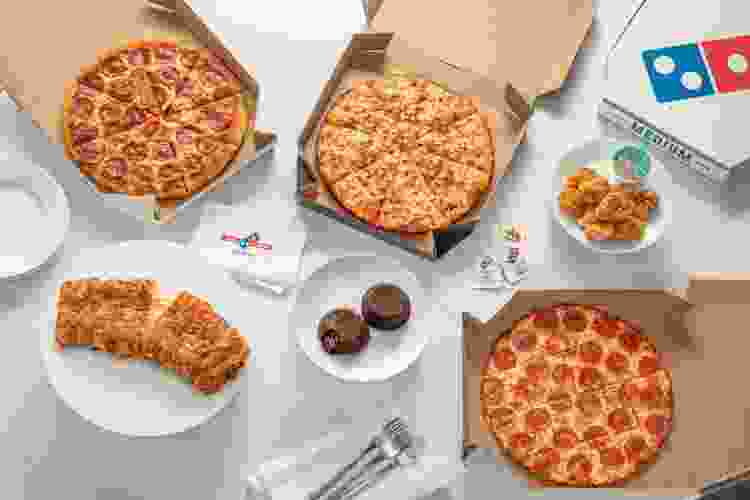 8. Pizza Might Appear in The Aeneid
The ancient epic The Aeneid describes an early form of pizza. In the passage, Aeneas and others eat food placed on thin discs of bread. This text is over 2,000 years old, demonstrating that humans were making meals out of flatbread long before we were ever making plans for National Pizza Day.
9. There Is a Pizza Theorem
Not only is pizza a tasty treat, but it also can inspire human innovation. The Pizza Theorem is a basic concept of geometry. The theorem asserts that if two people share a pizza that's sliced into eight pieces, they will have the same amount of pizza if they take alternating slices, regardless of where the pizza was sliced.
While this fun fact can help you equitably share a pie, it's also a highly useful theorem when solving more complex mathematical challenges.
10. Pizza Sauce Counts as a Vegetable
Okay, this pizza fun fact is commonly misunderstood. In the United States, pizza itself is not considered a vegetable by public school lunch nutrition standards. However, based on the current language of federal guidelines, if the pizza sauce contains at least an eighth cup of tomato paste, it can count as one vegetable serving per NBC News.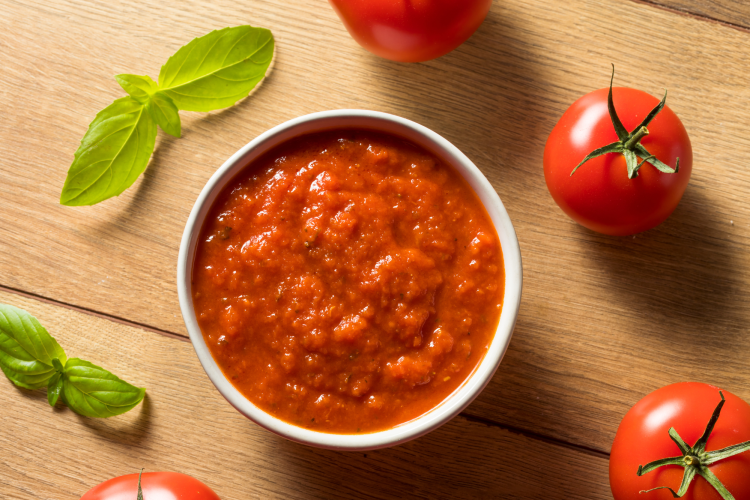 Join 200,000+ Culinary Enthusiasts
Exclusive deals, recipes, cookbooks, and our best tips for home cooks — free and straight to your inbox. PLUS: 500 Rewards Points.
Our Favorite Pizza Recipes
Ready to celebrate National Pizza Day in your own kitchen? Here are some of our favorite pizza and pizza-inspired recipes:
National Pizza Day is a great opportunity to celebrate an important cultural cuisine that we often take for granted. From tossing up some pizza dough to learning more about the history of flatbreads, there are plenty of fun and unique ways to mark the occasion.
For even more fun ways to explore your favorite foods, check out other experiences happening on Cozymeal.