National Cheese Pizza Day: September 5, 2023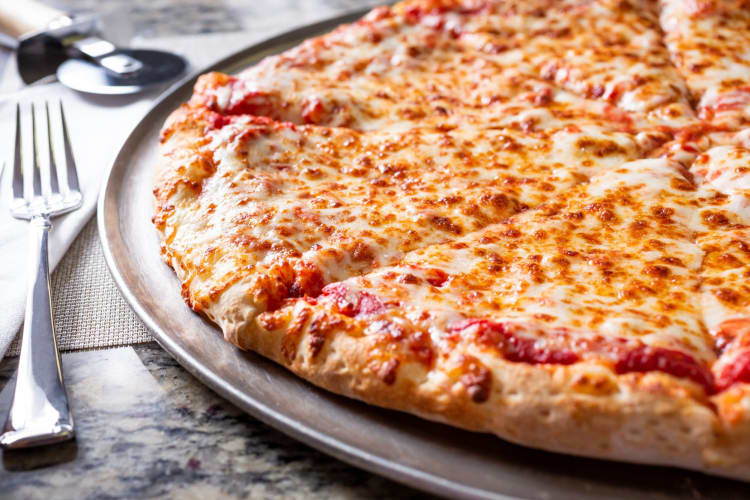 Our editorial team recommends the best products through independent research, selection and careful review. If you make a purchase through one of our affiliate links, we may earn a commission. Prices are subject to change.
National Cheese Pizza Day is coming up soon, so how do you plan to celebrate? If you, like us, could eat an entire cheese pizza on your own, this is the foodie holiday for you.
Whether you plan on trying to replicate the best pizza in Boston or you're getting takeout from your favorite local pizza joint, there are so many ways to join in on the fun either alone or with friends. Read on to learn more and prepare!
Jump to Section
Gourmet Cooking Classes Near You
Take your culinary skills to new levels with guidance from five-star chefs.
When Is National Cheese Pizza Day?
You can celebrate National Cheese Pizza Day on September 5th this year. As the summer winds down and transitions into fall, you can be chowing down on the perfect slice of cheese pizza.
Why Is National Cheese Pizza Day Celebrated?
National Cheese Pizza Day is celebrated to honor and appreciate one of the most beloved and iconic pizza varieties — the classic cheese pizza. Yes, we already have a National Pizza Day that happens in February, but where's the harm in enjoying even more pizza?
Cheese pizza is the most popular type of pizza. Almost anyone can enjoy it. While it's the simplest of all pizzas, it's anything but boring. Some of the most famous pizzas are just elevated (and delicious) cheese pizzas.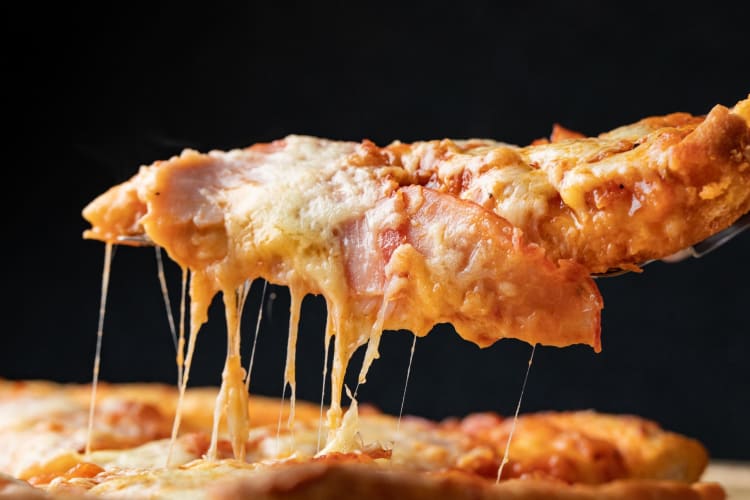 3 Ways to Celebrate National Cheese Pizza Day
1. Learn to Make Cheese Pizza in a Hands-On Cooking Class
What better way to celebrate National Cheese Pizza Day than by learning how to make some of the best pizza recipes on your own? Once you know how to make delicious cheese pizzas, you'll never have to wait for delivery again.
Find cooking classes near you to connect with an experienced chef. Whether you're looking for cooking classes in NYC, cooking classes in New Orleans or anywhere in between, you're sure to find the perfect classroom mentor.
If you'd rather learn from home, don't underestimate online cooking classes. They're live, interactive and taught by world-class chefs, so you can ask any questions you need.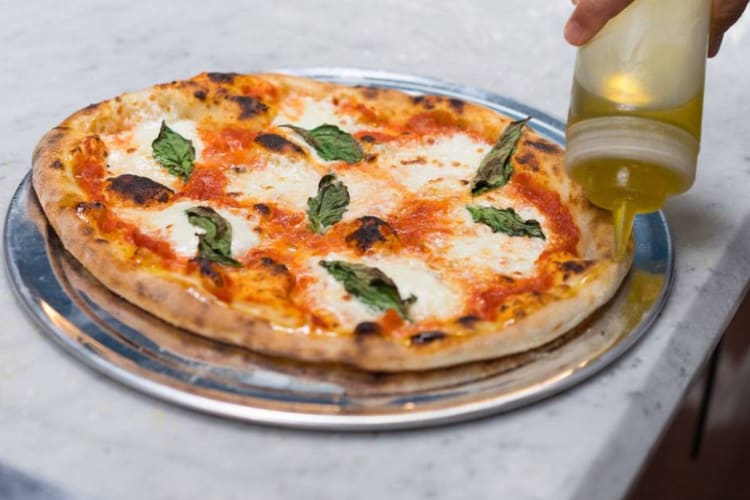 2. Explore Local Foods With a Pizza Food Tour
How familiar are you with your local pizzerias? Food tours near you can expose you to brand-new delicious pizzas that you may not have tried otherwise. National Cheese Pizza Day is the perfect opportunity for food tours in NYC, food tours in Nashville and food tours in your own city.
3. Order Cheese Pizza From Iconic Restaurants Nationwide
Want to keep it simple? Stay home and order a cheese pizza. You can order from your favorite local spot or order some of the best pizza in Manhattan, Boston, Chicago and other pizza destinations from Goldbelly!
So place your order for NYC's John's of Bleecker Street, or try out Chicago's other pizza style, the tavern-style thin crust, at Candlelite Chicago Pizza.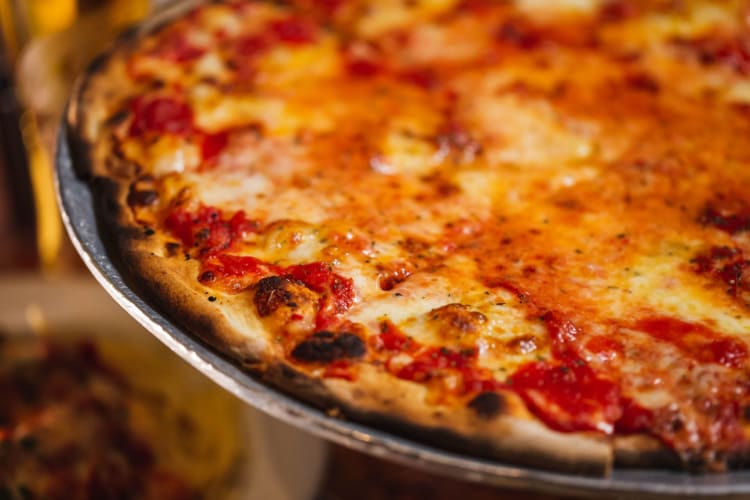 4 Fun Pizza Facts
Pizza Has Been to Space
In 2001, the popular pizza chain Pizza Hut made history by delivering the first ever pizza to space. They sent a vacuum-sealed pizza to the International Space Station for Russian cosmonaut Yuri Usachov.
Book a Local Food Tour Now
Explore your city's best bites, esteemed eateries and hidden gems with a top-rated tour guide.
The First Pizzeria Opened in 1738
The world's first pizzeria, Antica Pizzeria Port'Alba, opened in Naples, Italy, in 1738. It still operates today and continues to serve traditional Neapolitan pizza. That's a long-running tradition.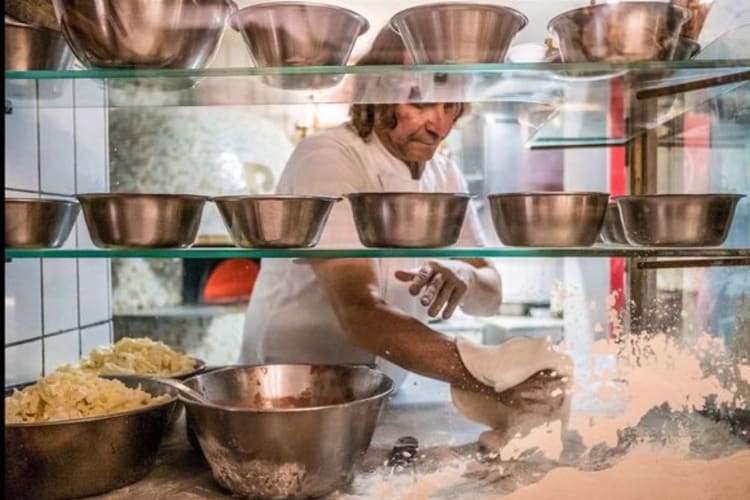 The Largest Pizza Was Over 50,000 Pounds
The world's largest pizza was made in Rome, Italy, back in 2012. It measured 131 feet in diameter and weighed over 51,000 pounds. That's a lot of pizza!
Margherita Pizza Was for Queen Margherita
A classic cheese pizza, Margherita pizza (with tomatoes, mozzarella cheese and fresh basil) was created in 1889 to honor Queen Margherita of Savoy during her visit to Naples. The colors represent the Italian flag.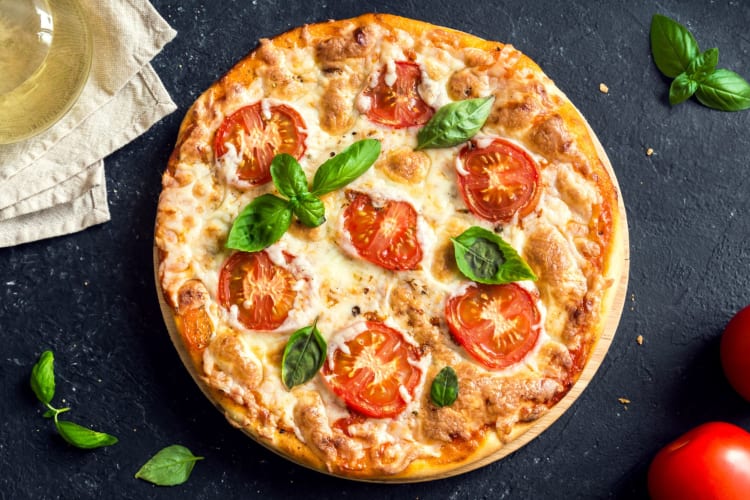 Join 200,000+ Culinary Enthusiasts
Exclusive deals, recipes, cookbooks, and our best tips for home cooks — free and straight to your inbox. PLUS: 500 Rewards Points.
So how will you celebrate National Cheese Pizza Day? We suggest gathering all of your friends and enjoying one of the world's most popular dishes together. Have fun!
For even more ways to explore your favorite foods, check out other experiences happening on Cozymeal.