15 Ways to Celebrate National Nutrition Month in March
March ushers in National Nutrition Month. This campaign was first started in 1973 by the Academy of Nutrition and Dietetics to raise awareness about healthy food choices. Since then, many people have enjoyed making it a part of their yearly routine — think of it like a New Year's resolution for your health!
Are you wondering what to do during National Nutrition Month this year? Looking for simple ways to improve your diet, get more exercise or be more involved in your community? Hop on board with these fun ideas to kick off your healthy and happy Nutrition Month.
Jump to Section
Gourmet Cooking Classes Near You
Take your culinary skills to new levels with guidance from five-star chefs.
1. Take a Cooking Class
One of the best ways to engage in National Nutrition Month is to hone your culinary skills! At cooking classes in Boston, cooking classes in San Francisco or any cooking classes near you, you'll get to experiment with new ingredients and techniques and learn to create healthy, tasty dishes. Upgrade your cozy night in with online cooking classes too!
2. Try a Colorful Plate Challenge
This National Nutrition Month, challenge yourself to get at least four colors on your plate with every meal. Diversifying your food is one of the easiest ways to ensure you're meeting your dietary needs, and it can be fun to come up with new combinations when you're learning how to start eat healthy. Think white mushrooms, carrots, red onions, green peppers and blueberries.
3. Drink Water Every Day
According to Harvard Health, humans should drink about four to six cups of water every day, but most people fall short of that amount, especially older adults. Hydration helps your body absorb and process the nutrients you consume, flush out toxins and avoid cravings for unhealthy snacks. For National Nutrition Month, challenge yourself to drink at least three cups (24 fl. oz) of water before lunchtime and three more by the end of the workday.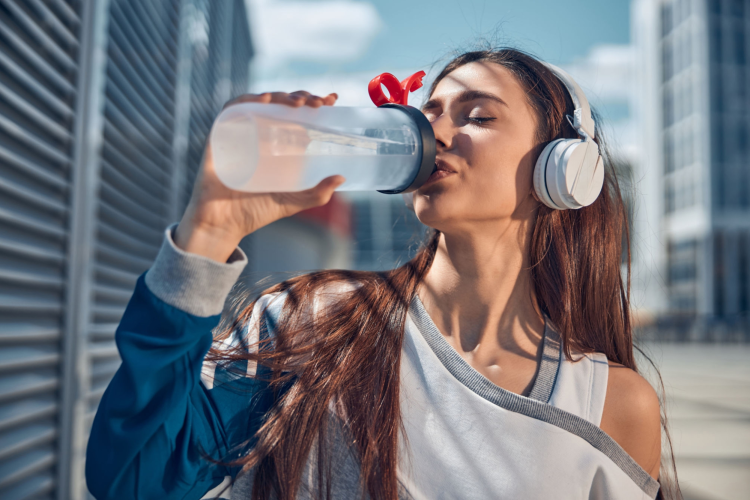 4. Plan a Picnic
Treat yourself to some fresh air, good food and good company by planning a picnic this National Nutrition Month. Invite all your friends for a potluck, get the kids involved in making sandwiches, ask a date out for a picnic date idea or take yourself out to enjoy a healthy lunch and a scenic view. Everything just seems to taste better when you're out in nature.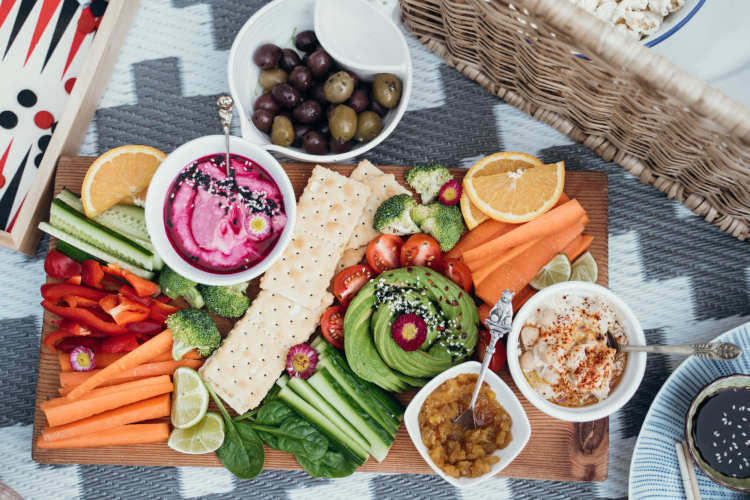 5. Watch a Food Documentary
The first step to getting healthy is to get educated, and watching food movies and documentaries can be a fun and relaxing way to learn! Plus, popcorn can make a great low-calorie snack for movie night. If you aren't sure where to start, some top-rated food films include Food Inc., What the Health, Ugly Delicious and Jiro Dreams of Sushi.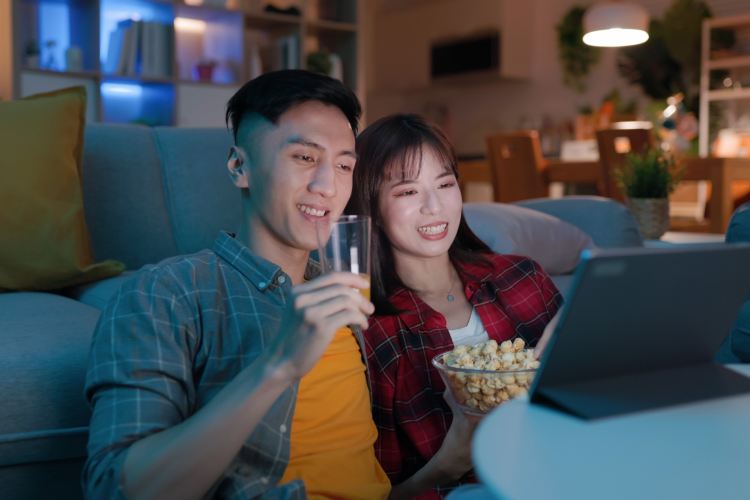 6. Pack Your Lunches
When you've got a busy schedule, it can be tempting to grab food on the go, but pre-made snacks and fast food aren't very healthy. Instead of eating out, challenge yourself to pack your own lunches during National Nutrition Month. Make wraps, sandwiches, high protein snacks or bento box lunches the night before so they're ready to grab when you head out the door. If you're tight on time, you can try one of the best healthy meal delivery services.
Book a Gourmet Cooking Class Now
Kick-start your culinary confidence with help from a world-class chef. See what's cooking in your city today.
7. Taste Unfamiliar Foods
When was the last time you tried a new food? To celebrate National Nutrition Month, take a trip down the produce aisle and pick out an interesting fruit or vegetable you've never tried before. Look up some recipes or preparation tips, then give it a try! You never know when you might discover something delicious.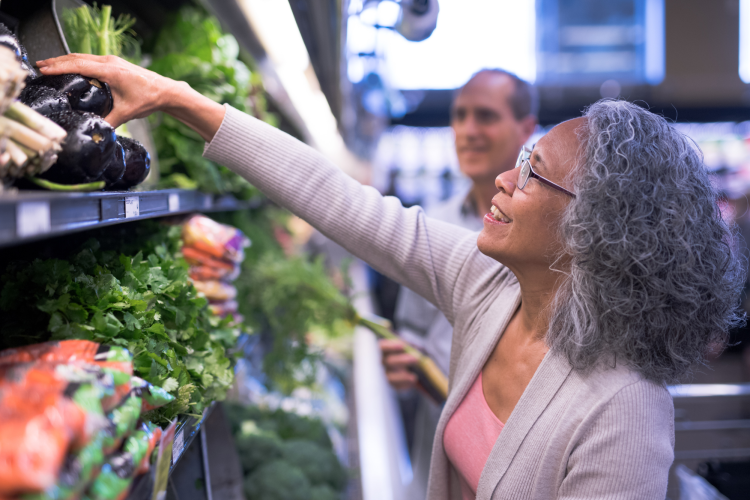 8. Start a Walking Club
This National Nutrition Month, reach out to your friends, family or neighbors and make a plan to walk around the neighborhood or city park at least once per week. You can also look on Facebook and other social media sites for established walking groups near you. A weekly walking club will allow you to catch up with your community, keep each other accountable and explore new parts of your town together.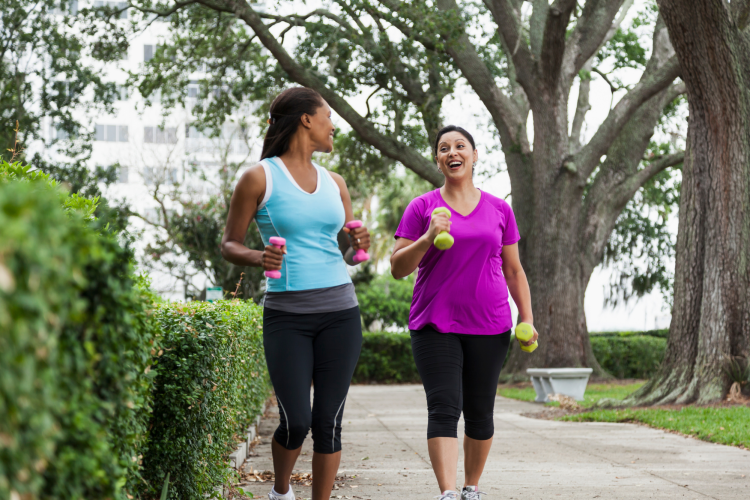 9. Meal Prep Healthy Snacks
At the end of a long day, it can be so tempting to skip dinner and curl up with a bag of chips. For National Nutrition Month, make it easy to reach for some healthy snacks instead! Prepare and portion fresh veggies and dip, fruit or trail mix, or try a quick recipe like no-bake peanut butter protein balls.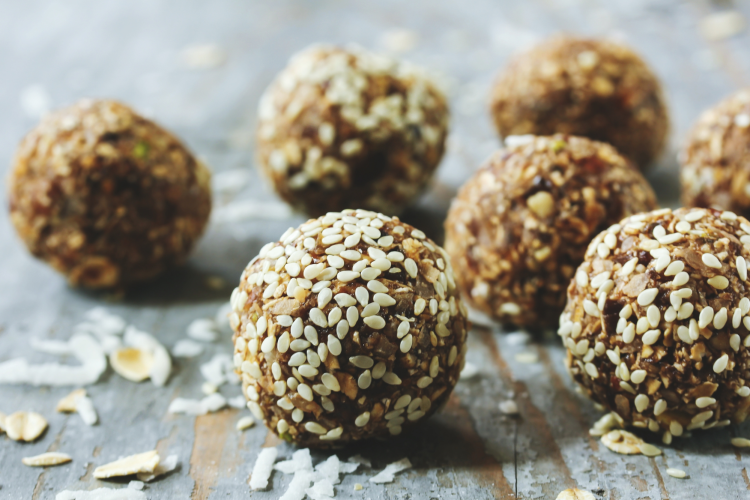 10. Start Meatless Mondays
Switching to a mostly plant-based diet is one of the healthiest moves you can make, but giving up your favorite meaty foods all at once is hard. Opting for meatless Mondays during National Nutrition month will encourage you to think outside the box and learn more about the nutrients you can get from plants. Explore fun recipes with plant-based proteins like tofu, tempeh, seitan, lentils and nuts. If you need some inspiration, check out our recommendations for best vegan cookbooks and best vegetarian cookbooks.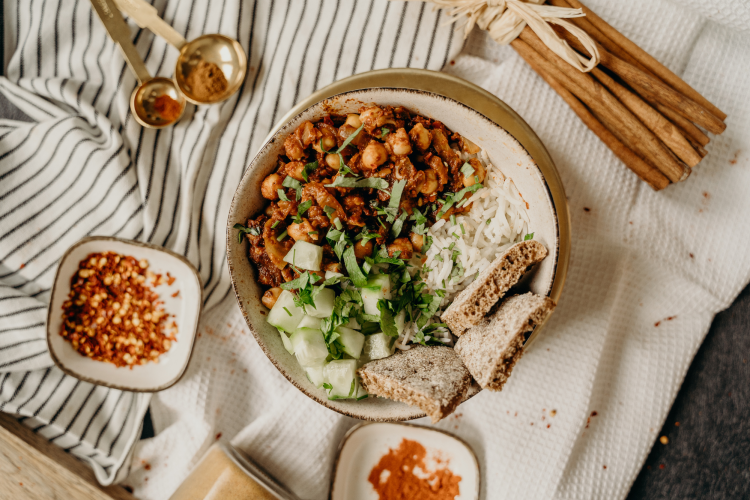 11. Start a Garden
Growing your own produce can make you feel more appreciative and in tune with nature, plus it's a fun activity for kids during National Nutrition Month! Some easy plants for beginners include tomatoes, jalapeños, peppers, onions, strawberries and carrots. If you don't have room for a full vegetable garden, place fresh potted herbs like thyme or cilantro on your windowsill.
12. Meet With a Dietitian or Nutritionist
Establishing good health is a very personal journey, but it's good to have some advice from the experts to guide you along the way. Dietitians and nutritionists specialize in food and nutritional needs for people of all shapes, sizes and health conditions. No matter what your goals are, a dietitian can help you design meal plans and set milestones that will keep you on track.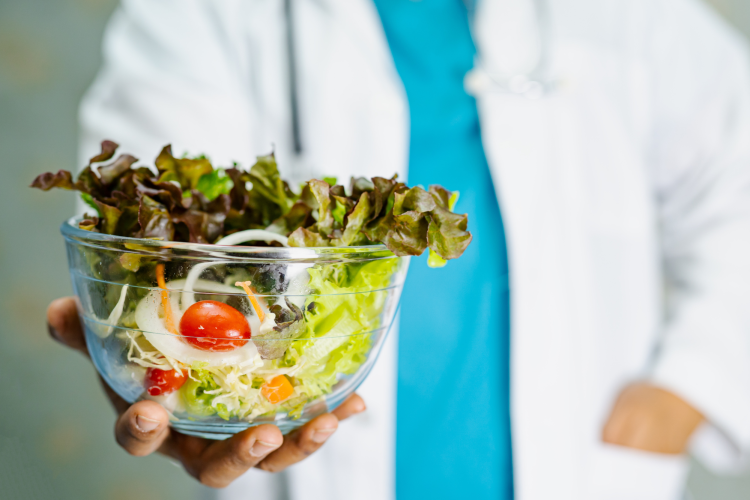 Join a Live Online Cooking Class Today
Your kitchen is now your own culinary classroom. Connect with chefs from around the world right from the comfort of home.
13. Take Your Vitamins
Even those who eat a relatively balanced diet can still lack some essential vitamins and minerals. For National Nutrition Month, invest in some high-quality vitamins and get in the habit of taking them every day. Vitamin D, A, C, calcium, iron and magnesium are some vitamins almost everyone needs more of.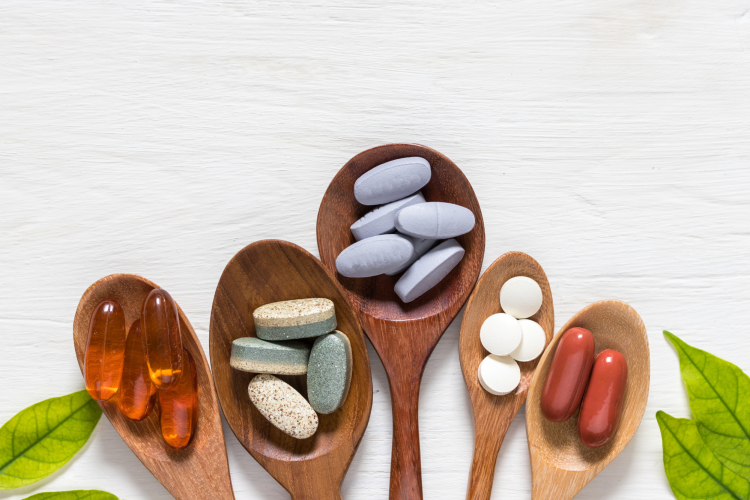 14. Practice Mindful Eating
Do you have a habit of watching TV while you eat? According to Cleveland Clinic, people are much more likely to overeat when they're distracted by a screen. During National Nutrition Month, try to turn off the distractions and savor your food, appreciating the flavors and textures and stopping when you feel satisfied.
15. Volunteer at a Food Bank
Raise awareness for National Nutrition Month by volunteering for a few hours at your local food bank. You can be a shining light in your community for people struggling with food insecurity and help them gain the nutritional knowledge and cooking skills they need to make healthy food choices. Volunteering can also boost your self-esteem and make you feel more empowered with your own health decisions!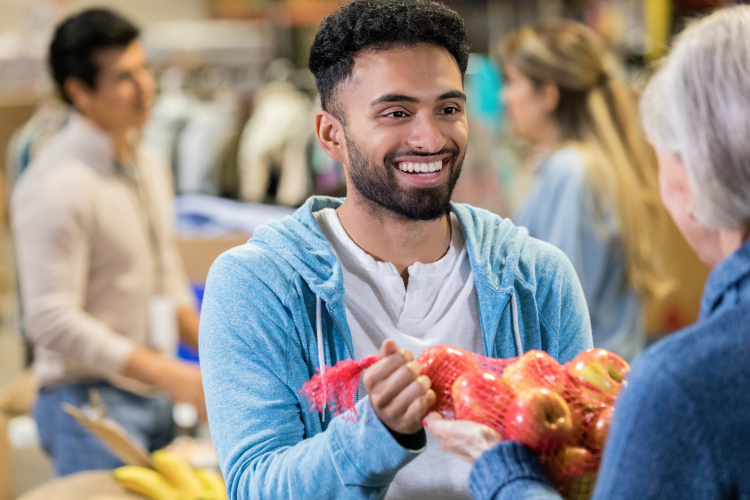 Join 200,000+ Culinary Enthusiasts
Exclusive deals, recipes, cookbooks, and our best tips for home cooks — free and straight to your inbox. PLUS: 500 Rewards Points.
Keeping up with good habits is a year-long effort, but National Nutrition Month offers the perfect opportunity to get started. Whether you're taking baby steps around the neighborhood, adding more color to your plate or starting a total transformation, you should feel proud of yourself for taking care of your health. Happy Nutrition Month!
For even more fun ways to explore the world of food, check out other experiences happening on Cozymeal.