How to Start Eating Healthy in 2023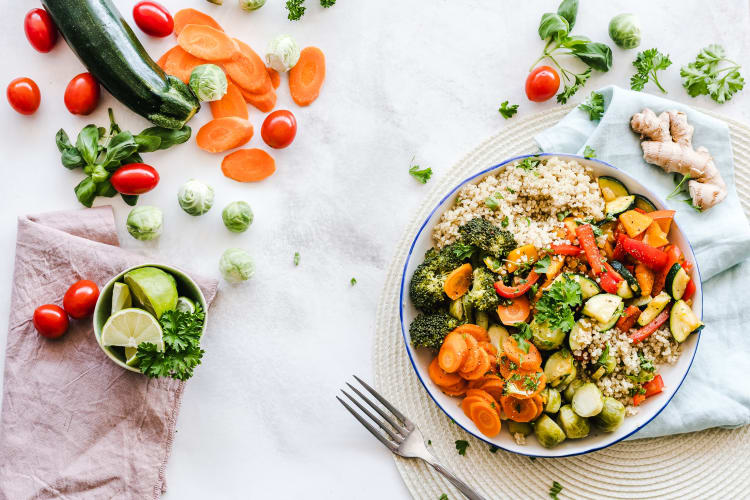 The question of how to start eating healthy is on many minds as a new year rolls in. A new year brings about an opportunity for change and reflection, oftentimes focusing on our overall health, diet and lifestyle.
Healthy eating can seem intimidating, but it really has never been easier. There are so many diverse diet options and workout programs available, and many different types of healthy foods are now widely accessible, regardless of your location, preferences or dietary needs.
A little bit of research can go a very long way in uncovering the perfect plan for your body and learning how to start eating healthy. So, here are a few tips on how to start eating healthy in the new year and how to fully enjoy your personal journey to the fullest.
Jump to Section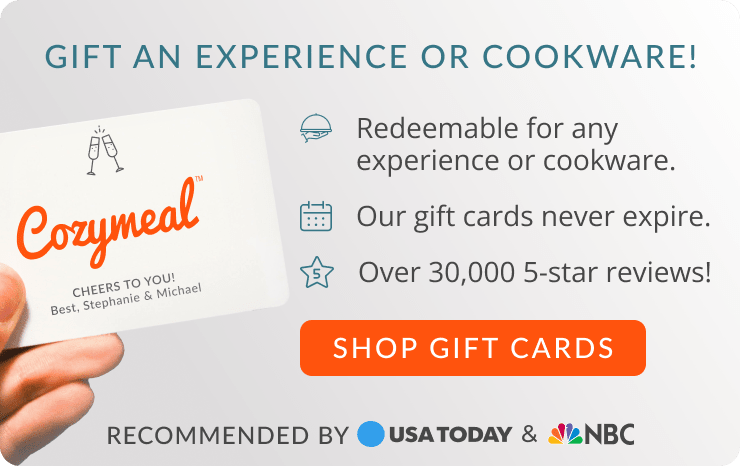 New Year, New Healthy Habits
Cooking for yourself and avoiding take-out can really transform your relationship with food. If you're wondering how to start eating healthy while being somewhat of a novice in the kitchen, cooking classes are the perfect solution to get you off and running.
Chef-led cooking classes will teach you all about using fresh, sustainable ingredients for mouthwatering healthy recipes that don't sacrifice flavor. All skill levels and dietary preferences are welcome in the kitchen. You'll find cooking classes in NYC, cooking classes in Denver and beyond. Find a cooking class near you to get started.
If you don't have any local cooking classes to attend, or you simply prefer to hang back at home, live online cooking classes are the perfect solution. From online vegan cooking classes to online healthy cooking classes, you'll learn new recipes in real-time from chefs stationed all over the world.
And who's to say you can't occasionally treat yourself without still being healthy? If you'd like to indulge in someone else doing the cooking, hire a private chef for the evening. Pick your menu and your chef will come to you with all of the ingredients, equipment and skill necessary to cook a healthy meal with a gourmet spin. You'll find private chefs in Chicago, private chefs in Houston and other cities. Find a private chef near you today.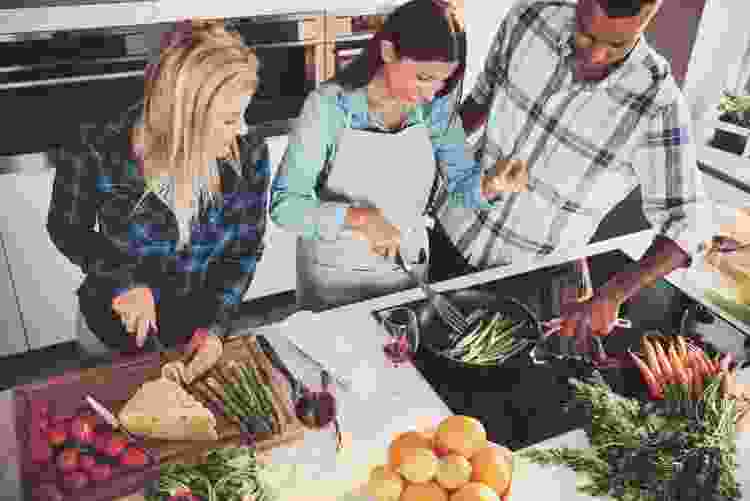 Join a Live Online Cooking Class Today

Your kitchen is now your own culinary classroom. Connect with chefs from around the world right from the comfort of home.

Book Now
Trending Diets for 2022
If you are someone who benefits from the guidelines and organization of a specific meal plan, you may want to check out the latest diets that are popularly balanced for weight loss, overall health improvement and a variety of new eats. Figuring out how to start eating healthy the right way for you just takes a little time and enthusiasm!
The Mediterranean Diet
This diet is on the rise with its heart-healthy, cancer-fighting focus on lean proteins, fruits, vegetables, seafood, whole grains and plenty of omega-3 fatty acids. When paired with an active lifestyle, the limit on red meat, sugar and saturated fat is the trick to success for this diet.
The rules are not as complex as other diets and you can always treat yourself to an occasional red meat dish without feeling guilty. The Mediterranean diet has really swept the board for healthy eating, diabetes prevention and being the easiest to follow as you learn how to start eating healthy. All you need is a good pan for cooking fish, and you're all set to reap the benefits.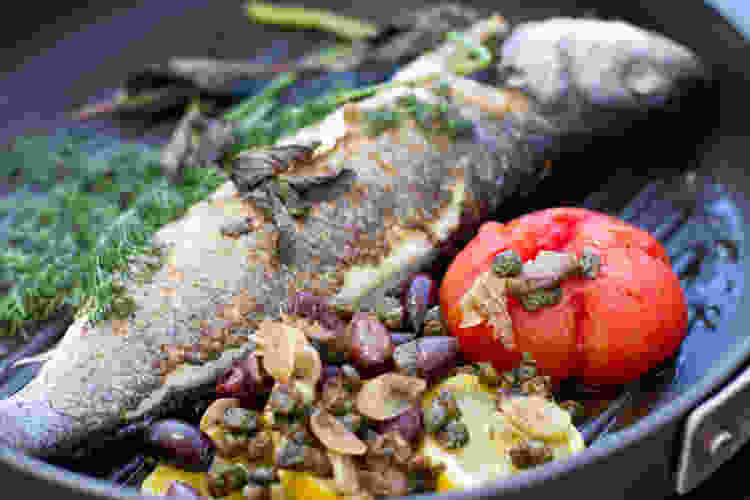 Gourmet Cooking Classes Near You
Take your culinary skills to new levels with guidance from five-star chefs.
The Flexitarian Diet
A flexitarian is essentially a flexible vegetarian that does not aim to eliminate meat completely. Instead, it encourages the introduction of more plant-based meals into daily life. These changes can be effective in reducing the risk of diabetes and heart disease, lowering blood pressure and assisting with healthy weight loss.
This is not a fast fix, but if you're figuring out how to start eating healthy, this diet is easy to follow and maintain throughout the entire year so that long-term benefits of balanced cholesterol and blood sugar levels are achievable.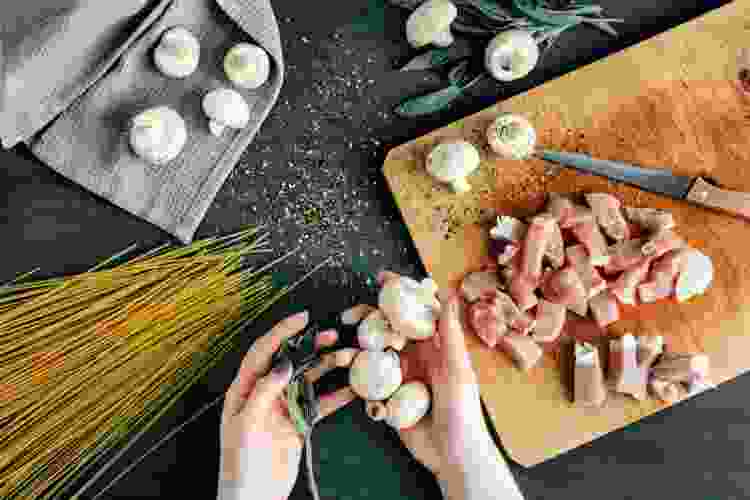 The Ketogenic Diet
Better known as keto, this diet took off a few years ago as a popular method of learning how to start eating healthy. It is still followed by many, especially with so many keto-centric products now available at grocery stores.
This low-carb, high-fat diet aims to help weight loss, boost energy and reduce blood sugar levels. By reducing carb intake, your body enters a state of ketosis which helps burn fat efficiently. The standard ketogenic diet is filling and does not focus on calorie counting, which makes the reduction in carbs a little easier to accept.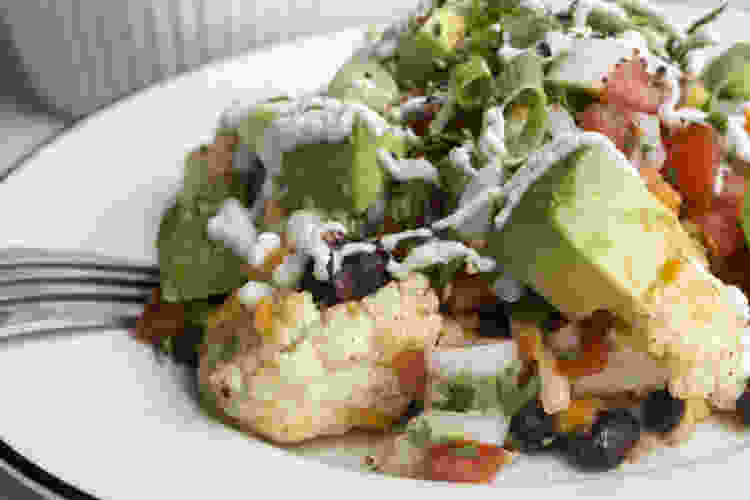 The DASH Diet
Short for "dietary approaches to stop hypertension," DASH is praised for its simple focus on reducing processed food and excessive salt intake while encouraging whole grains, fruits and vegetables, proteins and healthy fats. This is the go-to diet for combating high blood pressure, cholesterol and inflammation as it is very sustainable since you do not need to eliminate a long list of foods.
If general health is on your 2022 goal list, then the DASH diet might be the perfect consistent plan for you in learning how to start eating healthy. Try something simple, like Instant Pot collard greens, to get started.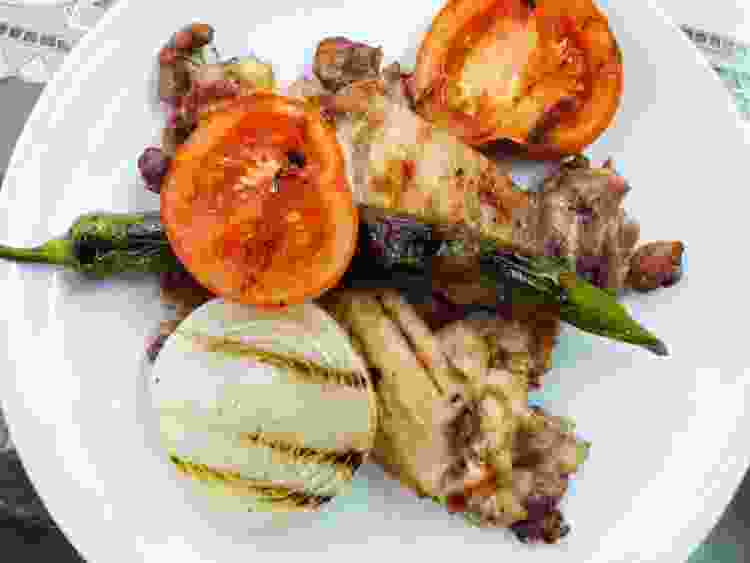 The Immune Support Diet
Keeping a healthy immune system is of key importance heading into 2022, and supporting immunity is a smart priority in your journey of learning how to start eating healthy.
While the World Health Organization has stated that there is no one diet proven to prevent illness, they do recommend a balanced diet of wholesome, minimally-processed and nutritionally-dense foods like fruits and vegetables, whole grains and lean proteins. People who follow these guidelines tend to have stronger, overall healthier immune systems.
The WHO also recommends not overcooking your vegetables, drinking 8-10 cups of water per day and avoiding excess fat, oil, salt, sugar and prepared foods. A good rule of thumb: The more colorful your plate, the better.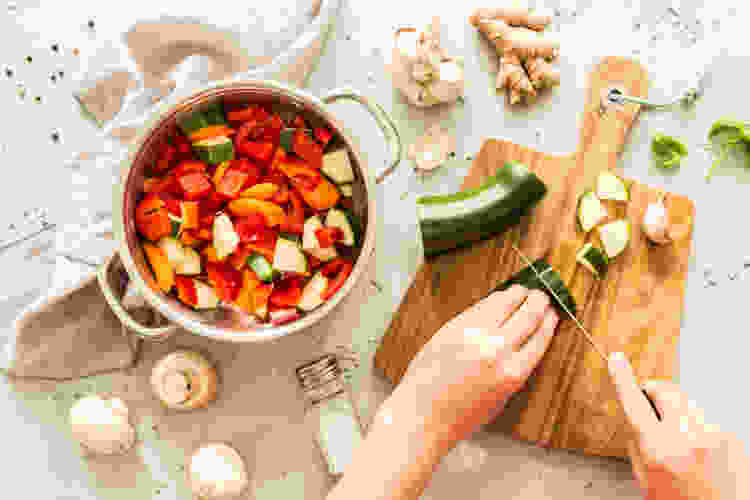 Book an Online Cooking Class Now
Ready to perfect your homemade pasta, paella or pad thai? Join a world-class chef from the comfort of your kitchen.
The Vegan Diet
A vegan diet can be a challenging new world to dive into, but there are plenty of recipes and tips available for you to make the switch to a vegan lifestyle. Vegan eating eliminates any type of animal product from your diet and instead includes fruits, vegetables, whole grains, soy, nuts, legumes, plant-based dairy alternatives, nut butters and fermented plant foods.
When switching to veganism, you can enjoy the benefits of rich nutrients, but be sure to eat enough protein, ideally including enough both through your main courses and high protein snacks. It's all about balance in learning how to start eating healthy.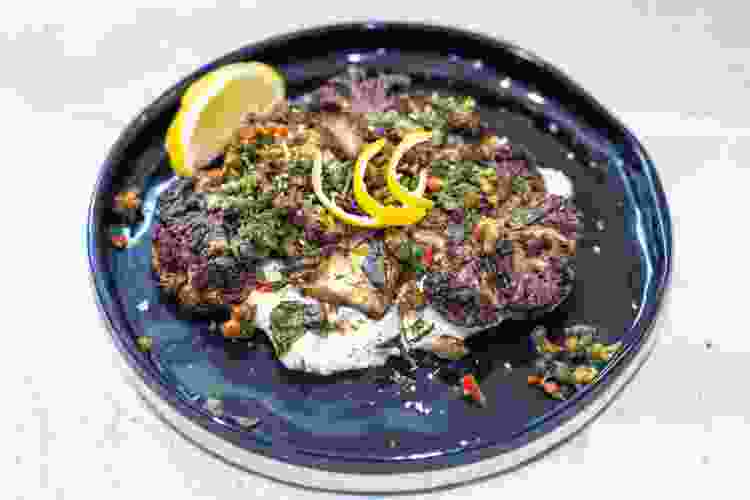 Meal Prepping
The easiest way to transform your food habits when learning how to start eating healthy is by meal prepping. If you start every day knowing exactly what is on the menu for breakfast, lunch and dinner, you are less likely to crave spontaneous bouts of snacking, unhealthy choices or trips to convenient fast food restaurants.
Instead of relying on boxed frozen dinners, you will know exactly what is in every dish because you are the one who has sourced the ingredients and prepared it every step of the way.
If you are a beginner to food prepping, keep it simple at first. Select a few recipes that you already know you can make that are tasty enough for you to keep with it. Then, select a day where you can take your time, make two or three days' worth and repeat the process on another day that works best for your schedule.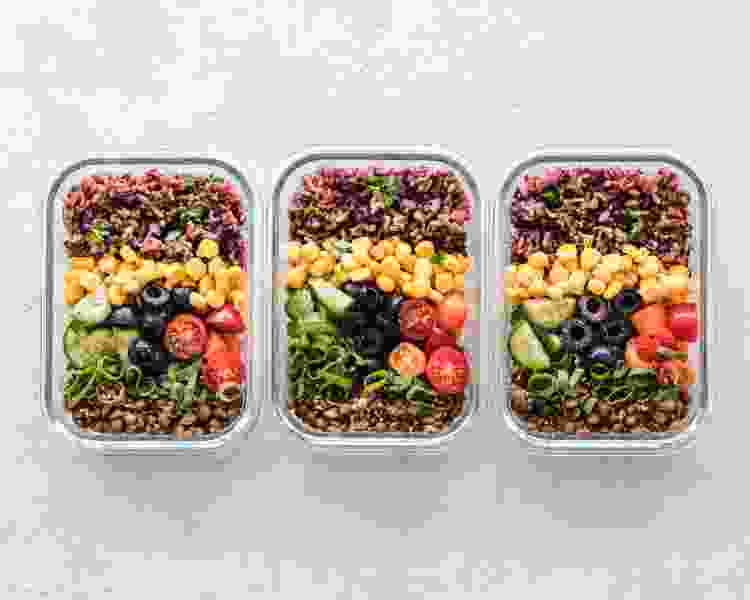 The downfall to meal prepping is stress. This process is meant to help you, not stress you out. Invite a friend over to help the first time if your confidence is lacking, and learn how to start eating healthy together.
Using proper meal prep containers that are airtight and that have divided compartments for each element will make the process so much easier. Clear containers also make it easy for you to quickly see what you are grabbing on the go. Practice makes perfect, so head into the kitchen and fall in love with the meal prepping world.
Book a Gourmet Cooking Class Now
Kick-start your culinary confidence with help from a world-class chef. See what's cooking in your city today.
Every Body Is Different
The popularity of certain diets can sound encouraging enough to try and see if they might work for you, but keep in mind that diets are not one-size-fits-all. Everyone's health history, goals, metabolism and experience are different. Of course, not every diet will work for every person, and your journey of figuring out how to start eating healthy will not look the same as someone else's.
It can seem frustrating to try out various plans for weight loss and health maintenance, but unless you have a plan that checks all of your personal boxes, it can be difficult to see results or even keep on track with the guidelines.
The best way to learn how to start eating healthy is to listen to what your body needs. Take advantage of the knowledge and professionals out there! Consult your doctor, a nutritionist, a personal trainer or a close friend who wants to start a journey as well. Never feel the need to push your limits into dizziness or light-headedness just to adhere to a diet. A correct food portion size for one person could be completely unfit for your system.
The key point to consider as you plan how to start eating healthy is that you should balance your lifestyle with both fresh foods and consistent exercise. Together, this will help you feel energized, strong and overall good.
Pace Yourself to Success
Ringing in the New Year is exciting, but it also brings a lot of unnecessary pressure. The concept of setting forth yearly resolutions has become somewhat of a quip simply because of how impractical goals tend to be and how extreme the steps to achieve them actually are.
When it comes to your health and learning how to start eating healthy, it should be a step-by-step journey of personal improvement, accountability and setting new challenges for yourself when you are ready to do so.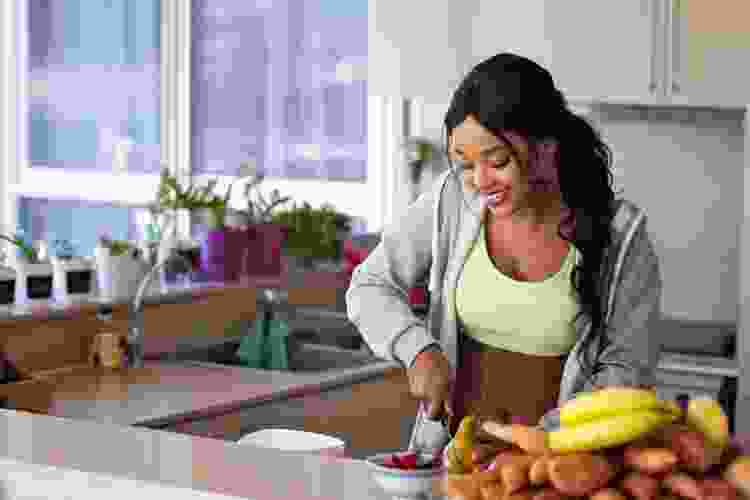 You may be inclined to cut out junk and comfort foods cold-turkey when you first consider learning how to start eating healthy, but that can be quite a shock to the system. It will only take one bad day to hop back into old habits. You also want to ensure that no matter what kind of diet and exercise routine you decide to try out, you are eating enough and balancing out all of those yummy nutrients.
Training your brain how to start eating healthy does not have to be a miserable chore! It should be a wonderful, exciting experience and opportunity for you to try new things.
You don't have to completely avoid going out to eat with friends, either; just learn to make healthier choices no matter where you are. Better yet, embrace the idea of trying out spots known for more nutritious offerings. (They're out there!) From healthy restaurants in NYC to healthy restaurant in Dallas, the culinary world doesn't have to be all about indulgent, nutritional setbacks.
Join a Live Online Cooking Class Today
Your kitchen is now your own culinary classroom. Connect with chefs from around the world right from the comfort of home.
Practice Makes Perfect
Many people put off figuring out how to start eating healthy because it can seem dreadful if you only focus on the things you can't have. Why not start looking forward to all of the amazing things you can eat that also work to make you healthier, happier and stronger with their nutritional value?
If you can keep on track for one month, your body will start to change, as well as your mind. There is something powerful about giving more appreciation to simple foods.
If you are counting calories, don't let it become obsessive. Instead, keep a food journal and write about your experience rather than only numbers. Ensure that your nutrients are balanced and find new treats that make you happy without containing an absurd amount of sugar.
If you have a cheat week, do not beat yourself up over it. Life happens and sometimes it can be difficult to meal prep. Plan your next week out and hop back on your path — it will always be there for you. This is a key thing to remember for anyone ready to learn how to start eating healthy.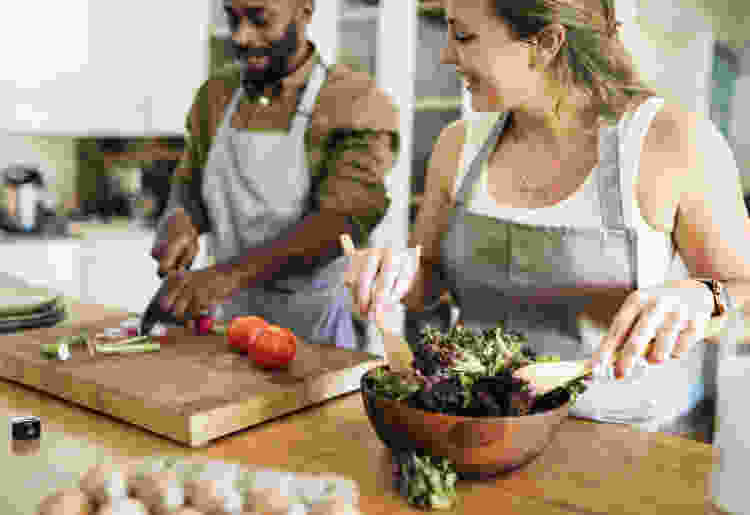 Join 200,000+ Culinary Enthusiasts
Exclusive deals, recipes, cookbooks, and our best tips for home cooks — free and straight to your inbox. PLUS: 500 Rewards Points.
Now that you are armed with our best tips on how to start eating healthy, next comes the fun part! Remember to take things one step at a time, and don't beat yourself up over setbacks: It's a journey, not a destination.
For even more inspiration on how to start eating healthy, check out other experiences happening on Cozymeal.