Bring the Heat for National BBQ Month: May 2023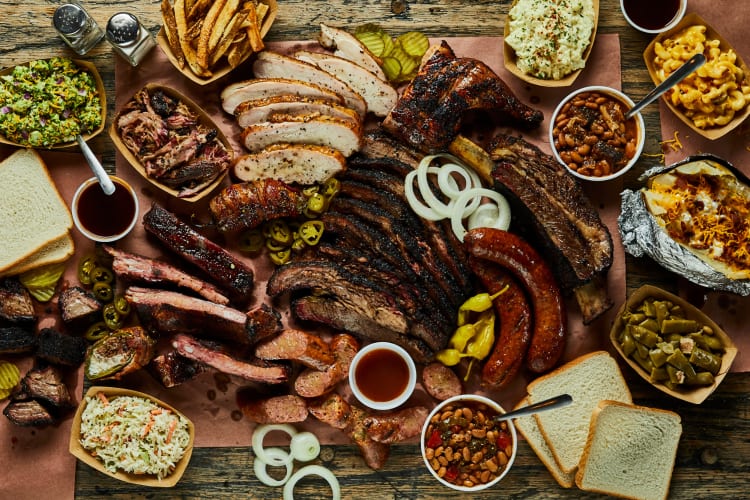 Our editorial team recommends the best products through independent research, selection and careful review. Prices are subject to change.
Did you know that May is National BBQ Month? May is National Hamburger Month too. It's time for smoky-sweet BBQ ribs, chargrilled burgers and the aroma of a good steak sizzling over a flame. By May the days are getting longer, the weather is getting warmer and the smell of spring is in the air. And catching a waft of backyard barbecue on the breeze heralds the beginning of summer like nothing else.
Whether the method to your madness is charcoal or gas, wood-smoked or cast-iron, it's time to bring the heat for National BBQ Month. Are you already a bonafide pitmaster? Or are you ready to up your grilling game for barbeque season?
Pile the plate high with hefty sides of sticky-sweet baked beans, coleslaw and mac and cheese, please. Add a couple more squirts of BBQ sauce and a cold beer. Don't forget a buttery slice of Texas toast. It's time to get your grill on for National BBQ Month.
We've rounded up some great ways to celebrate National BBQ Month including suggestions for the best grilling tools and links to our favorite BBQ recipes. To make the most of National BBQ Month you don't need to be a grillmaster, but you do need an appetite.
Jump to Section
Book a Gourmet Cooking Class Now
Kick-start your culinary confidence with help from a world-class chef. See what's cooking in your city today.
10 Ways to Celebrate National BBQ Month
1. Take a Cooking Class
It's hard to properly celebrate National BBQ Month if you don't really know how to BBQ in the first place. BBQ isn't hard, but if you want to do it right you might want to try taking online BBQ cooking classes or looking for cooking classes near you where you can get some good tips.
Did you think cooking classes were all about fancy dishes? Nope. Reach out to a professional like those who offer cooking classes in Ottawa to see what options are available for BBQ-worthy recipes. And you can be sure that instructors who offer cooking classes in Austin will know how to handle a flame during National BBQ Month. It doesn't matter whether you are a total beginner or practically Bobby Flay, online cooking classes will put a fire under you to try something new.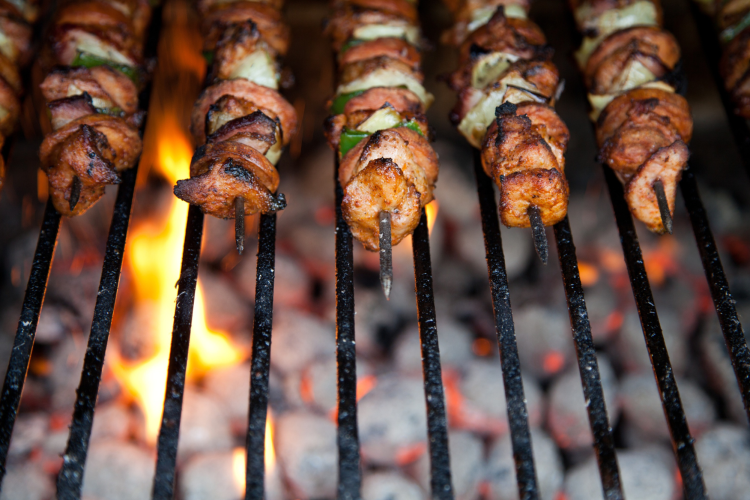 2. Get Saucy
Everyone knows the best part of eating BBQ is the sticky-sweet sauce. And maybe you have your favorite store brand. But this year, in celebration of National BBQ Month, why not make your own? Start with ketchup or vinegar, maybe some sugar and spices. After that, let your creative juices flow like the fat you're rendering off that hog.
3. Beat Bobby Flay BBQ Cook Off
Got a group of BBQ buddies who think they're ready to beat Bobby Flay? For a fun National BBQ Month celebration, challenge them to bring their best dish or have everyone bring their best recipe for ribs or brisket. Make sure to invite enough people so you can vote for a winner and crown them the National BBQ Month champion.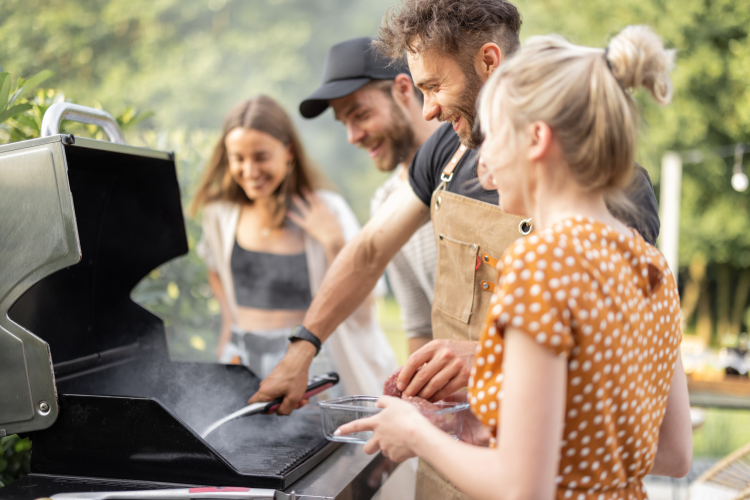 4. Host a BBQ Potluck
Backyard barbeques are such a great way to gather and spend time with family and friends. Try hosting a BBQ potluck for National Barbeque Month. From ribs to burgers and coleslaw to sauce, there is an endless list of BBQ party dishes to choose from. Getting everyone involved makes for a fun National BBQ Month celebration, and also makes sure everyone will leave full.
5. Build Your Own Burger Party
National Barbecue Month isn't all about pork and brisket. Burgers count as BBQ too. Throw a backyard bash dedicated to America's favorite sandwich and go wild with options for toppings. For National Burger Month, think caramelized onions, mushrooms, bleu cheese or swiss. Pepper jack, tomatoes, cucumbers and lettuce. How creative can you get? Or just drown that patty in homemade BBQ sauce. Don't forget the sesame seed buns.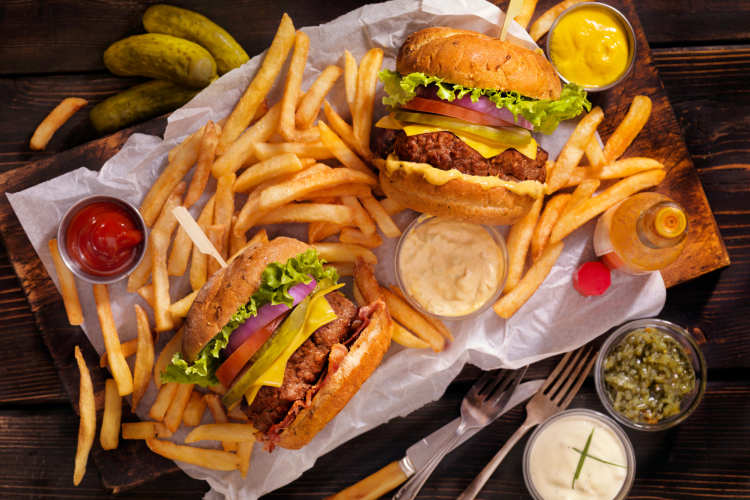 Gourmet Cooking Classes Near You
Take your culinary skills to new levels with guidance from five-star chefs.
6. Beer Can Chicken
When you're firing up the barbeque, beef and pork get most of the attention. But chicken wants in on the action too. Sure, you can grab that bagged bird from the store. But it's National BBQ Month! Check out this easy McCormick recipe for beer can chicken that requires only four ingredients but turns out a National BBQ Month-worthy bird.
7. Get Your Game On
You can interpret this one in two ways. You can literally get your game on by celebrating National BBQ Month with a meal dedicated to wild game. If last season's hunt is getting a little long in the tooth, pull it out of the freezer and smoke it.
Another idea for National BBQ Month is to host a backyard BBQ party but entertain with fun games. Cornhole is a cheap and easy choice. Badminton is a close second. Three-legged races are fun, or get the laughs going with a good game of charades. In the end, the best part of National BBQ mMonth is spending it outdoors with family and friends. And eating BBQ.
8. BBQ Joint Hop
Don't own a grill and don't plan to get one? Then the perfect way for you to celebrate National BBQ Month is to do a BBQ joint hop. Every BBQ shack has its claim to fame, so make a list and hit the road. There's bound to be plenty of national burger month deals around if you don't have enough BBQ joints to choose from.
9. Surf and Turf
Just because it's a meat-centric month doesn't mean you can't get some fins in the action. Why not host a National BBQ Month surf and turf party? Have a pitmaster tend to the grill and put someone else in charge of a seafood boil. Why not have your brisket and eat your boiled shrimp too? And don't forget that one of the best ways to serve lobster is grilled.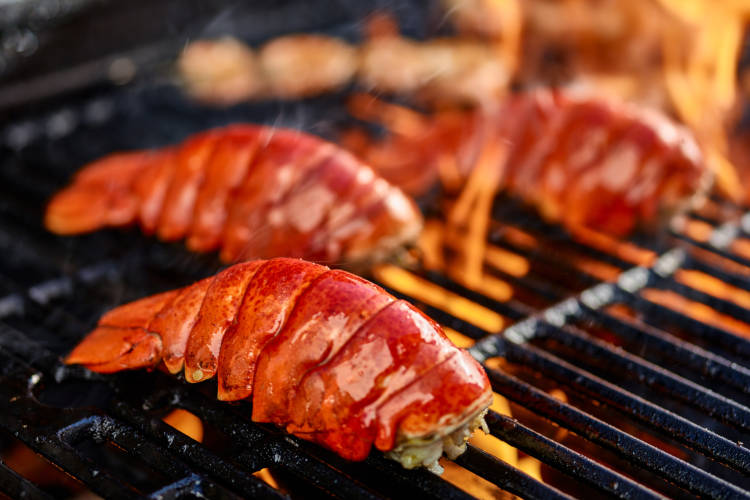 10. Grill Dessert
Don't close those lids and vents yet! The coals are still hot enough to cook up some delicious grilled desserts for National BBQ Month. Grill some peaches and serve over vanilla ice cream with a drizzle of caramel sauce. Or try pineapple. Or bananas. The options are endless. And of course, there are always s'mores.
Book a Gourmet Cooking Class Now
Kick-start your culinary confidence with help from a world-class chef. See what's cooking in your city today.
4 Popular Styles of American BBQ
Kansas City BBQ
Ask two Kansas Citians where to get the best BBQ during national BBQ month and you'll get three different answers. That's because Kansas City has over 100 spots dedicated to turning out the most mouth-watering and authentic BBQ in town.
Hallmarks of Kansas City BBQ include meats that are dry-rubbed but finished with a tomato-based BBQ sauce. BBQ rubs are often brown sugar based which makes the meat sweeter. There isn't one meat at the center of attention. Kansas Citians will BBQ all the usual suspects — beef, pork and chicken — but turkey, fish and even jackfruit are fair game.
Every famous BBQ style has its symbol and for Kansas City BBQ it's burnt ends. If you've never come across this delicacy, it's the crispy and caramelized, well, burnt ends from barbecued brisket. They can be served as a main dish or served as a side. But the best way to celebrate national BBQ month in Kansas City is with some burnt-end mac and cheese.
Carolina BBQ
Carolina-style BBQ is a little more complicated than Kansas City and what actually defines true Carolina BBQ is often a hot topic of debate. It's an age-old North versus South stand-off. But whether it's national BBQ month or not, everyone in the Carolinas can agree that pork is the star of the show and they also agree you have to "smoke 'em if you got 'em".
There are two commonly recognized styles of BBQ in North Carolina. Eastern style means you've got to use the whole pig and there is a zero-tolerance policy for tomatoes in the sauce. Vinegar and spices only. The second style is called Lexington (or Piedmont) and this involves primarily pork shoulder with a ketchup, spice and vinegar-based sauce. Unlike Kansas City's dry-rubbed seasonings, Carolina BBQ is usually wet-mopped with its seasoned vinegar mixture while it's cooking.
South Carolina gets a little extra saucy with a much wider range of "acceptable" recipes for the finishing touch. There's light tomato, heavy on the tomato, vinegar only and a mustard version. Regardless of which side of the border you're on, make sure to sample a little of each during national BBQ month.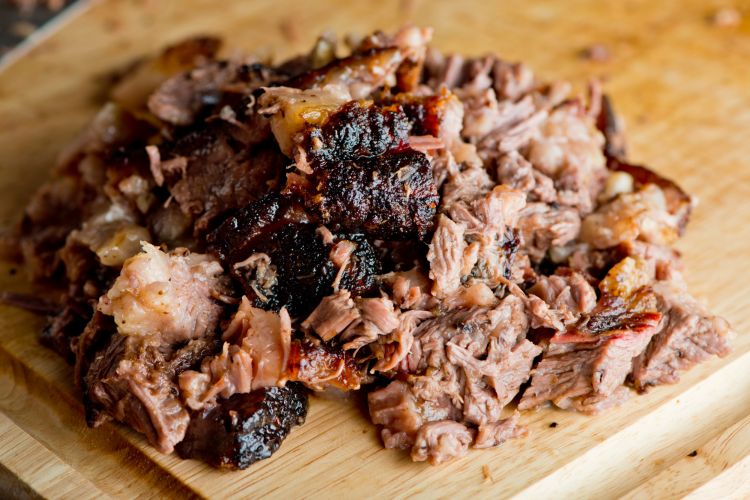 Gourmet Cooking Classes Near You
Take your culinary skills to new levels with guidance from five-star chefs.
Texas BBQ
With the longhorn being an iconic symbol for Texas, it's no surprise that the star of the Texas BBQ show is beef. Beef ribs and brisket will garner most of the space on BBQ menus but also keep an eye out for specialty smoked sausage "hot links".
Similar to the Kansas City style, Texans often use a dry rub to season prior to smoking but instead of being sugar-based the usual suspects are either dry mustard or chili powders. And as with Carolina BBQ, Texas pitmasters will wet-mop with fat drippings and sometimes Worcestershire sauce.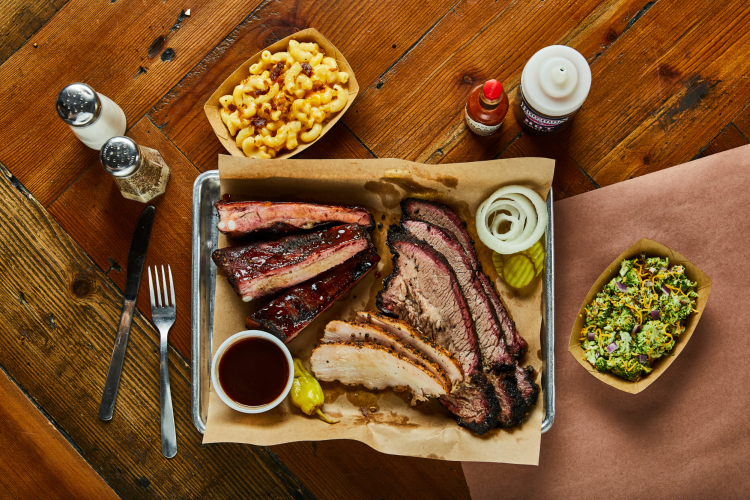 Memphis BBQ
Memphis BBQ focuses on pork and is probably best known for pork ribs. Wet mopped or dry rubbed? Both are acceptable. In Memphis, the most common wood used for smoking is hickory which is also a differentiator. And when it comes to sauce, go hog wild with ketchup, mustard, vinegar and sugar plus dry spices.
One of the best ways to enjoy Memphis BBQ during national BBQ month is with a pulled pork sandwiches piled high with tangy coleslaw (don't be surprised to find it served on Texas toast though). But the most unique thing you'll find that is a dead giveaway you're in Memphis is barbeque spaghetti. It's traditional spaghetti pasta topped with a mixture of half marinara sauce and half BBQ sauce plus pulled pork, peppers and onions. If you're in Memphis during national BBQ month, don't miss it.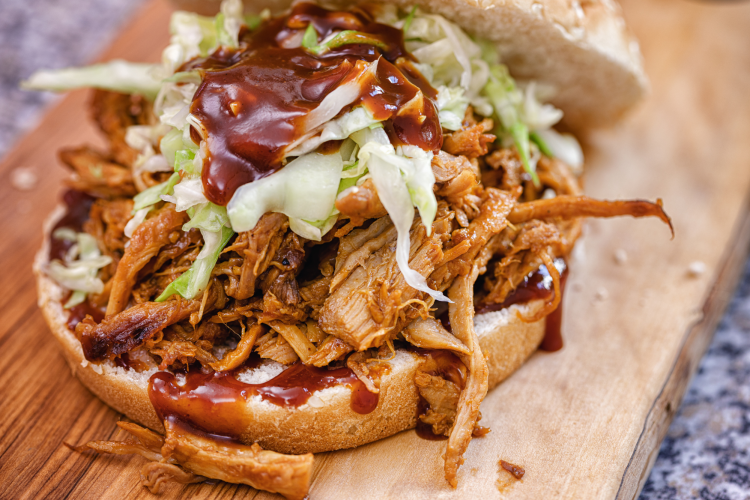 Our Favorite Grilling Tools
Now that we've got your mouth watering in anticipation of national BBQ month, let's set you up to become the ultimate pitmaster. Just like every fine dining chef has their favorite knives, every BBQ champion has signature grill tools they can't live without. As with anything in life, having the right tools makes all the difference.
Grilling for Beginners
You'll need flame-proof tongs, a spatula and a meat fork to get started. Quality barbequing tools make great grilling gifts during national BBQ month and this Weber Premium Tool Set would be a great starter set. Next up consider adding a good set of kabob skewers to your grilling toolbox. Nothing worse than threading marinated vegetables and meat onto a wooden skewer that is supposed to be able to withstand the heat only to see it go up in flames as soon as it touches the grill. Pick up a set of these Harold Import Co. Chrome 15" Skewers and you'll be fireproof.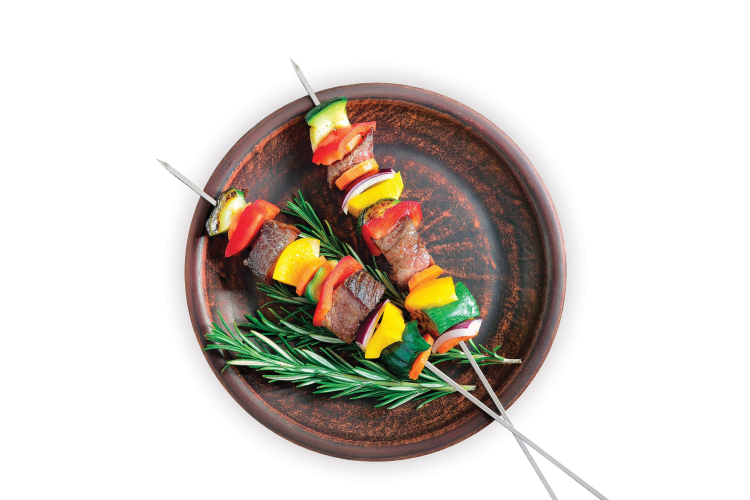 Book a Gourmet Cooking Class Now
Kick-start your culinary confidence with help from a world-class chef. See what's cooking in your city today.
Leveling Up
Already got the basic tools? One of the best grilling weapons to add to your arsenal in celebration of national BBQ month is a grill basket. Not only does a grill basket prevent smaller items like chopped onions, peppers and mushrooms from falling through the grates, but it is also a great tool for grilling delicate fish or shrimp during national BBQ month. Grill baskets come in a variety of shapes and sizes, but this adjustable Weber Grilling Basket covers all the bases in one tool.
Smoke 'Em if You Got 'Em
You can't really call yourself a BBQ pitmaster until you've actually incorporated wood smoke into your sport, especially during national BBQ month. You don't have to buy a massive piece of equipment that requires hours of preparation to get that smoky goodness. Try starting out with the Weber Smoker Box that can be used on either a gas or charcoal grill.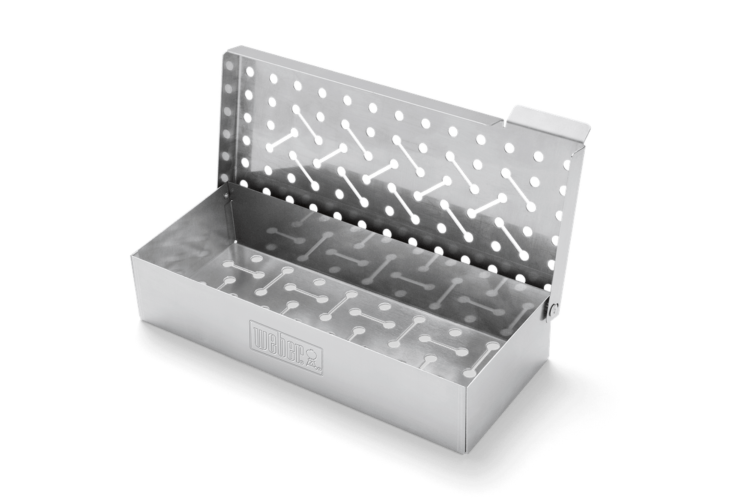 Get Your Grill On
Speaking of grills, our tribute to national BBQ month wouldn't be complete without a few recommendations for the best grills. Regardless of what types of grills you prefer (gas, charcoal, smoker or electric) there are endless great options for every budget.
One of the best times to grill during National BBQ Month is when you're tailgating in support of your favorite team so we've rounded up the best portable grills for the occasion. If you're taking your BBQ game on the road, you'll need something that is compact but sturdy and that has sufficient surface area to feed the whole team.
The Weber Q 1200 Grill is a lightweight but powerful gas grill with a large grilling surface area and an electric ignition. The Weber Traveler Portable Gas Grill is also a good option and comes on its own cart with wheels. If you prefer a charcoal option for your National BBQ Month celebration, you can't go wrong with the Weber Jumbo Joe Grill. These products also make our list for best camping grills because of their simplicity and functionality.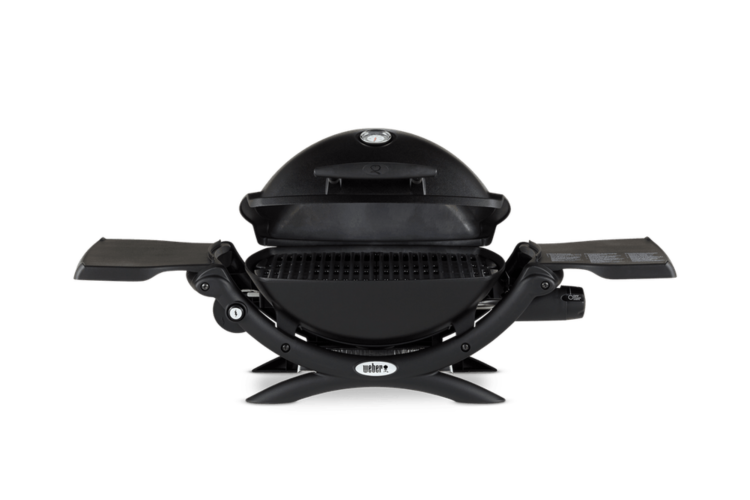 Our Favorite BBQ Recipes
Ready to celebrate National BBQ Month with a bang? Here are some of our favorite BBQ recipes to get you started:

Join 200,000+ Culinary Enthusiasts
Exclusive deals, recipes, cookbooks, and our best tips for home cooks — free and straight to your inbox. PLUS: 500 Rewards Points.
For the true grilling guru, there's nothing more satisfying than barbecuing outdoors for friends and family. Picnic table meals on checkered tablecloths. Hot, smokey meats, cold potato salad. Buttery corn on the cob dripping down your chin. Sweet tea and lemonade. Full bellies. Backyard barbeques are the center of our most cherished and nostalgic summertime memories. But don't forget that one of the best ways to celebrate National BBQ Month is with a good post-BBQ nap.
For even more fun ways to explore your favorite foods, check out other experiences happening on Cozymeal.