13 Places Serving the Best BBQ in Austin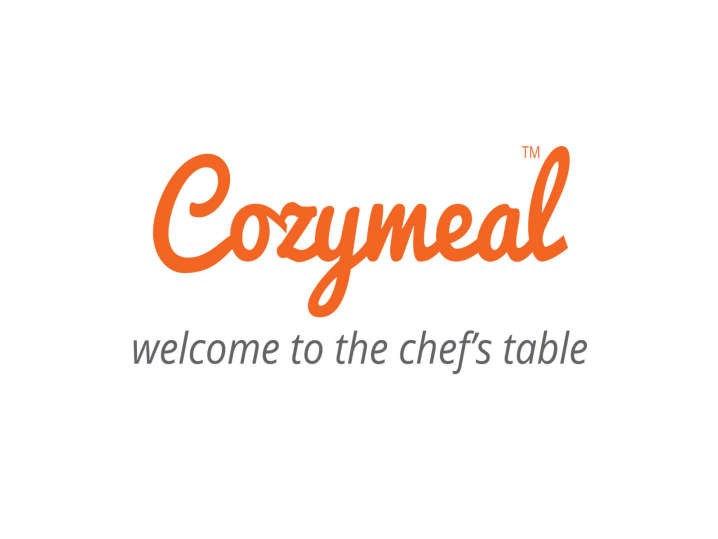 While there are infinite places to get your BBQ fix in Austin, TX, there are only a handful of joints worthy of being called the best BBQ in Austin.
There are the traditional BBQ joints that unfailingly churn out slabs of fork-tender brisket encased in a thick layer of smoky, peppery bark. There are the places that artfully pull pork and chicken into succulent little shreds, creating a canvas for a light brushing of tangy homemade BBQ sauce, propped up by an array of luscious sides. Then, there are the eclectic BBQ joints that play fast and loose with the near-religious rules of Texas BBQ — and get away with it.
No matter what the style, the best BBQ in Austin is always ingenious in simplicity, defined by quality and mind-blowing in flavor. It's time for a road trip. Here's where to find the best BBQ in Austin.
Jump to Section
Top-Rated Cooking Classes in Dallas

Master the art of gourmet cuisine with the help of the best chefs in Dallas.

Book Now
1. Your Own Kitchen
Yes, your very own kitchen can be the perfect place to enjoy some of the best BBQ in Austin. And you can be the one behind the grill!
Hands-on cooking classes in Austin offer many options when it comes to learning grilling, BBQ and general culinary mastery from world-class local chefs. But if you'd rather hang back at home, online cooking classes are another great option, where you'll get live virtual lessons on grilling up everything from steaks to chicken to vegetable kebabs. Later, you can even pair your BBQ masterpiece with craft cocktails you learned how to make in an online mixology class!
If you'd rather do less cooking and more eating, private chefs in Austin offer an authentic Austin culinary experience. BBQ is only the beginning; these gourmet chefs come to you with all of the ingredients, equipment and skill to throw down a restaurant-worthy meal. They'll even clean up the kitchen before they leave.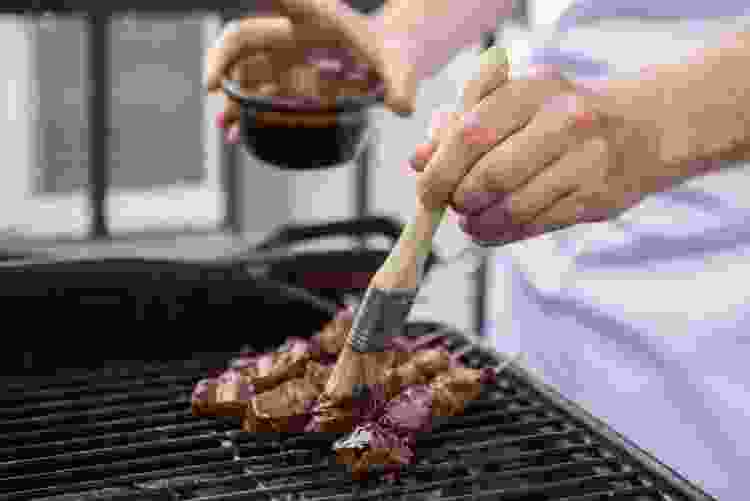 2. La Barbecue
Thanks to a talented pit crew, high-grade beef and a lot of love, La Barbecue delivers some of the best BBQ in Austin. La Barbecue specializes in Central Texas-style barbecue, slathering meats with salty and savory rubs.
Masses of voracious meat lovers can be found congregating on the outdoor patio over smoky cuts, such as monster beef ribs that get their rightful share of adulation and buttery all-natural beef brisket cooked low and slow over Texas post oak for 14 to 16 hours.
The beef at La Barbeque boasts an unrivaled level of quality that can be tasted — they source their beef from a local ranch, where it's lovingly grass-fed and completely free of hormones. The edgy convenience store setting, paired with splashy murals from artist Xavier Schipani, also make La Barbecue an Instagram-worthy spot to enjoy a taste of the best BBQ in Austin.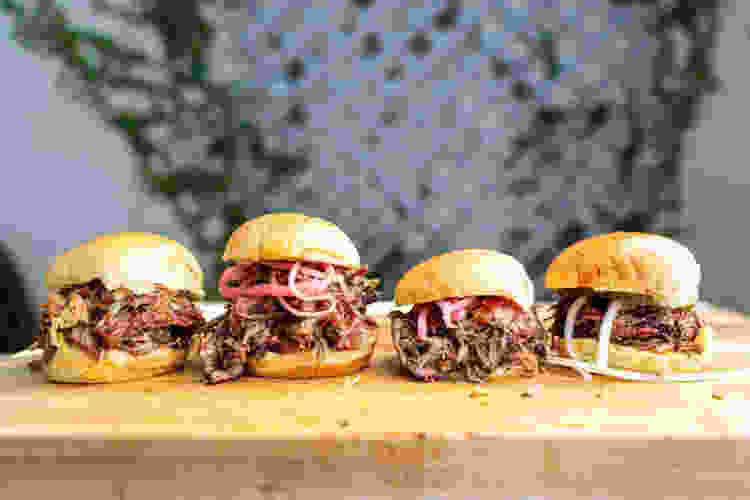 Book a Private Chef in Austin Now

Indulge in the finest fare Austin has to offer. Book a five-star private chef experience starting at $59/person.

Book Now
3. Kemuri Tatsu-ya
An izakaya — a Japanese neighborhood pub — may seem like an unlikely place to find the best BBQ in Austin, but in this izakaya-meets-smokehouse, anything is possible. The word kemuri translates to "smoke" in Japanese and at Kemuri Tatsu-ya, Texan smoked offerings like brisket and sausage are served alongside smoked mackerel and BBQ eel.
In true izakaya fashion, grilled skewered meats like miso-marinated scallops and chicken tails can be found on every table. Tex-Mex flavors also make an appearance, as in the Tokyo street corn dressed with yuzu pepper aioli and cotija cheese.
Even Kemuri Tatsu-ya's interior is a hybrid of Japanese and Texan aesthetics with austere wood paneling and intimate booths reminiscent of the izakayas in Tokyo while Texas-pride taxidermy hangs on the walls. This is the place to be for a truly eclectic and out-of-the-box taste of the best BBQ in Austin.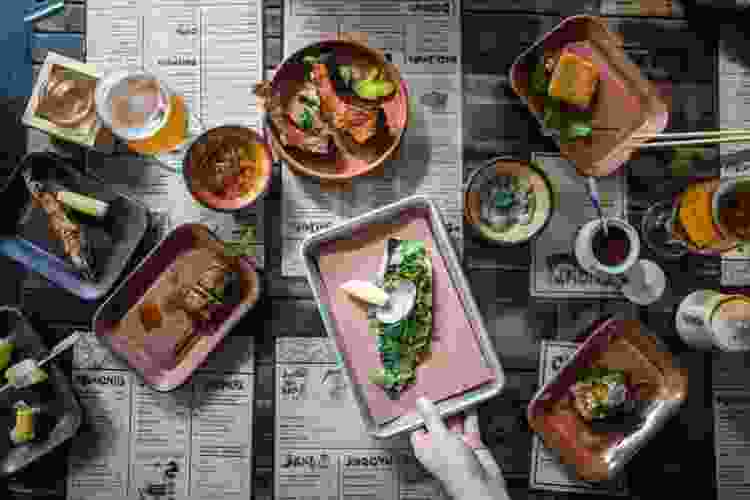 4. Lamberts Downtown Barbecue
Back in 2006, Lamberts Downtown Barbecue burst onto the scene with something different. It isn't "real barbecue," since you're not ordering by the pound or eating off a cafeteria tray, but it still earns its stripes as some of the best BBQ in Austin.
Tucked away in the gorgeously restored, high-beamed Schneider Brothers Building, this warm and cozy restaurant is as eclectic as the dry goods store the space used to house, featuring brunch by day, and live music and classic cocktails by night.
Lamberton's menu features modern spins on tons of Texas classics, with selections including wild boar ribs, coffee-rubbed brisket and more. You can also get one of the best brunches in town here; the oak-grilled hangar steak with egg in the hole is a must-try.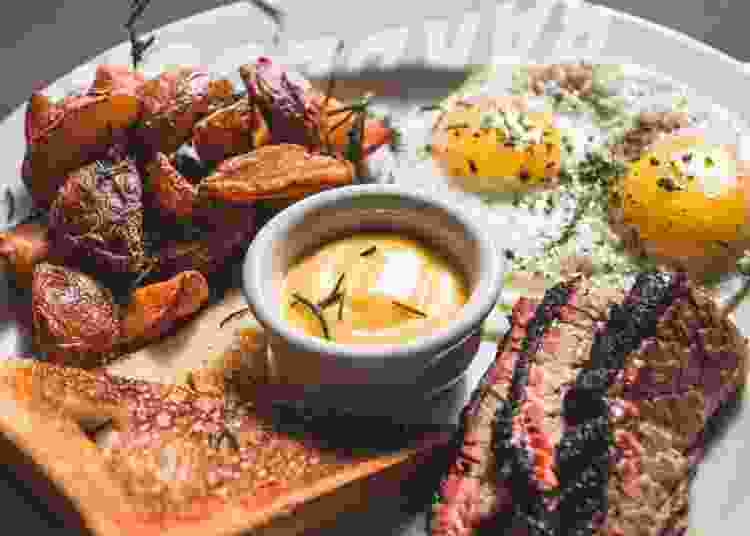 5. Micklethwait Craft Meats
Micklethwait has found the perfect sweet spot between paying homage to old-school Texas barbecue and innovating enough to turn the heads of traditionalists. After a career in baking, Austin-born Tom Micklethwait now slings some of the best BBQ in Austin — including super peppery brisket embraced by a midnight-dark bark, rosy pork ribs and a fat-slicked beef rib.
Now, a few years and a lot of statewide press later, people from all over Texas gather around Micklethwait's vintage Comet trailer in Austin. Beyond the standard fare, you'll find rare offerings like pulled goat, barbacoa and smoked sausages ranging from duck with cherries to lamb with tangerine zest.
You won't just find the best BBQ in Austin here, but some delicious accompaniments, too: The cheese grits vie for the title of best side in the city. Oh, and leave room for buttermilk pie.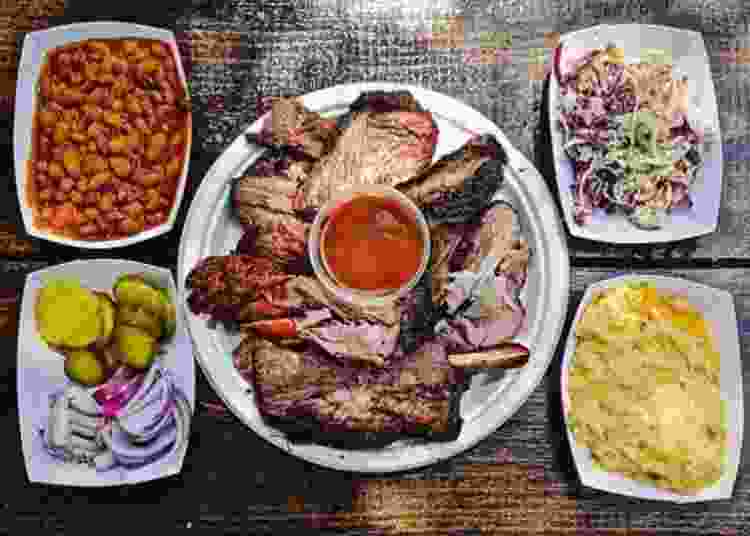 Top-Rated Cooking Classes in Austin

Master the art of gourmet cuisine with the help of the best chefs in Austin.

Book Now
6. Stiles Switch BBQ & Brew
Stiles Switch BBQ & Brew hosts a nostalgic atmosphere that lets you enjoy some of the best BBQ in Austin while also reminiscing about old Austin neighborhood eateries, combining exceptional Texas BBQ and cold Texas craft brews. The walls of this charmingly funky joint are adorned with old-school photos and signs, while exposed rafters hang overhead. The communal tables here help set the scene for a welcoming honky-tonk promising not to disappoint.
In addition to standard Austin BBQ offerings, such as their beef ribs that deliver a blackened, peppery crust contrasting a juicy pink-red interior, Stiles Switch has three types of sausage, all perfectly cooked and showcasing that satisfying casing snap.
Pitmaster Lance Kirkpatrick takes pride in being some of the best BBQ in Austin, working with a passionate team that sets the bar high with a "no corners cut" method of preparation and selection of quality product.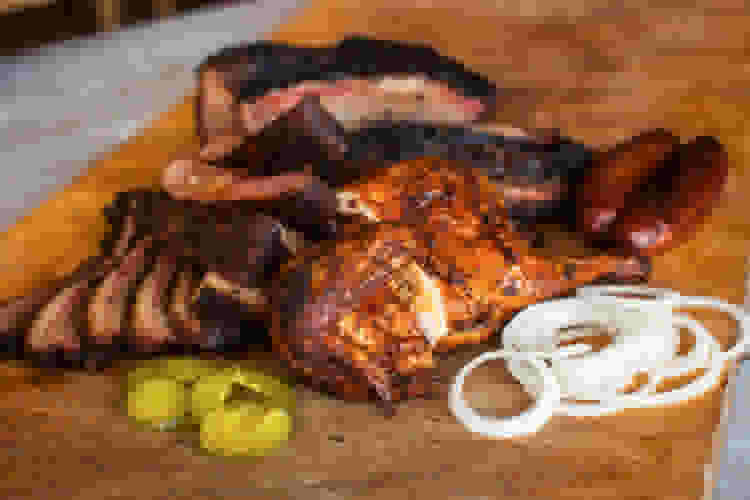 7. Cooper's Old Time Pit Bar-B-Que
Cooper's is a family-owned and operated restaurant that serves a taste of Texas Hill Country BBQ. Tommy Cooper started Cooper's Old Time Pit Bar-B-Que in 1962 with two pits in a dirt floor restaurant. The BBQ was served on trays and butcher paper, just as it is today where it's evolved into some of the best BBQ in Austin.
Named by Texas Monthly one of The Top 50 Barbeque Joints in Texas, Cooper's consistently ranks high with their cowboy-style cooking done over direct coals. And in an era where the best BBQ in Austin is all about smoke and sauce, Cooper's is all about the meat.
On your first-ever visit to Cooper's, it's hard to know where to begin. We'd suggest kicking things off with a plate of lightly-glazed ribs or the melt-in-your-mouth brisket — where you'll be treated to a layer of smoky fat nestled beneath a perfectly seasoned crust. Neither of those strike your fancy? The substantial beef ribs here are blackened to crisp perfection and fall right off the bone.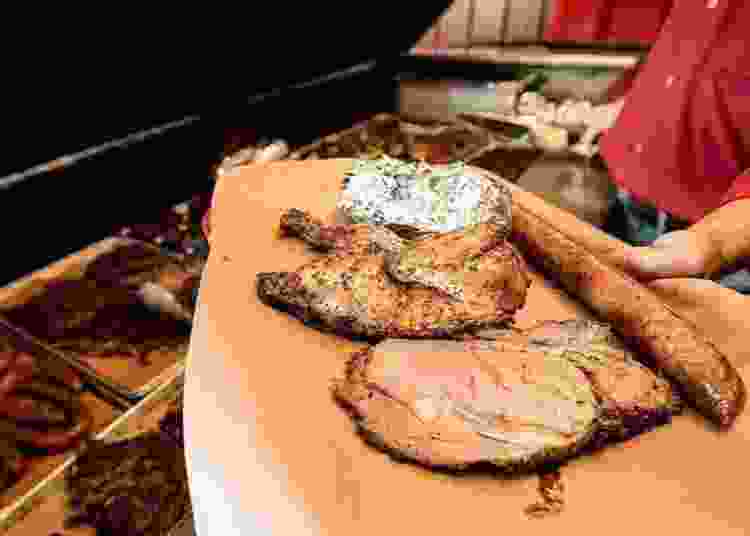 Book a Dallas Private Chef Now

Indulge in the finest fare Dallas has to offer. Book a five-star private chef experience starting at $59/person.

Book Now
8. SLAB BBQ
SLAB, which stands for Slow Low and Bangin', features bold flavors and new-school concepts that are a break from traditional Texas BBQ. SLAB brings mouthwatering pecan and oak-smoked meats and award-winning BBQ sauces. Pitboss and founder Mark Avalos began SLAB in a food trailer in 2006, and has since expanded into two brick and mortar locations. He's also been featured on the Travel Channel for his famous "sammiches."
Newcomers are advised to try The Notorious P.I.G. loaded with pulled pork, mustard coleslaw and Backyard Red Sauce, while gluttons for pain are challenged to conquer The Donk — a behemoth sandwich weighing in at over a pound and riding high with everything but the kitchen sink.
If you're after some of the best BBQ in Austin, you can find these not-so-delicate delicacies at one of SLAB's restaurants, via their catering services or by chasing down their food truck.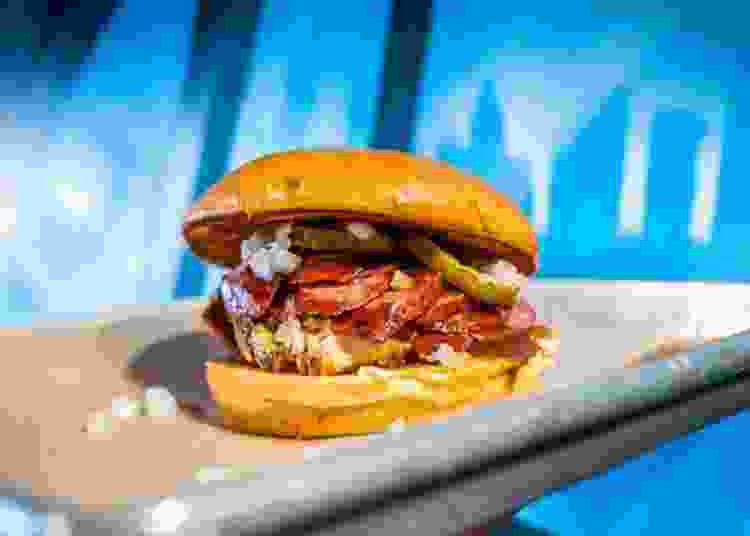 9. EastSide Tavern
EastSide Tavern offers some of the best BBQ in Austin. This modern rustic tavern is where executive chef Cade Mercer has found the perfect balance of real smoked Texas BBQ and bar food, as well as beer and cocktails.
Ribs, pulled pork, poultry and the ever-popular juicy brisket are all sold by the pound. Offerings like the BBQ-loaded baked potato and the over-the-top Heartstopper Burger with brisket, pulled pork, sausage, bacon, jalapeños, onions and queso steal the show.
Guests can enjoy a spacious rooftop with sweeping downtown views while cooling off with a Frosé or indulging in some of the best BBQ in Austin. EastSide Tavern also promotes Austin's best brunch with a Tullamore D.E.W.-infused smoked banana bread French toast topped with an insanely delicious whiskey cream cheese whip.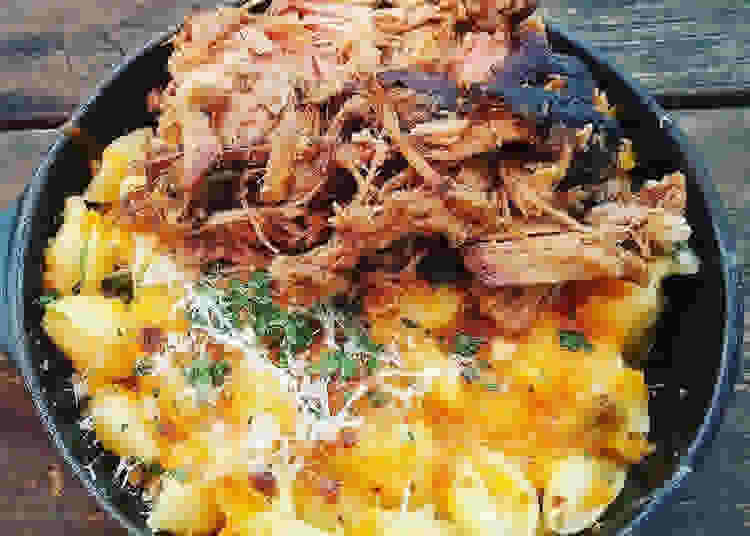 Top-Rated Cooking Classes in Dallas

Master the art of gourmet cuisine with the help of the best chefs in Dallas.

Book Now
10. Terry Black's BBQ
An old-school barbecue joint boasting legendary status, Terry Black's features some of the undisputed best BBQ in Austin. Their "Brisket is King" mural says it all. The perfectly charred, terrifically tender brisket takes center stage at Terry Black's BBQ, and the chopped beef sandwich comes in hot for a close second place.
The front of the house staff at Terry Black's BBQ has an impressive knowledge of Texas barbecue, while fourth-generation pitmasters tend the smokers in the back of the house. And when it comes to sides, Terry Black's has an unmatched level of quality and variety.
Terry Black's BBQ also presents the unique opportunity to get the full BBQ experience by joining the pitmasters on an impromptu pit tour of some of the best BBQ in Austin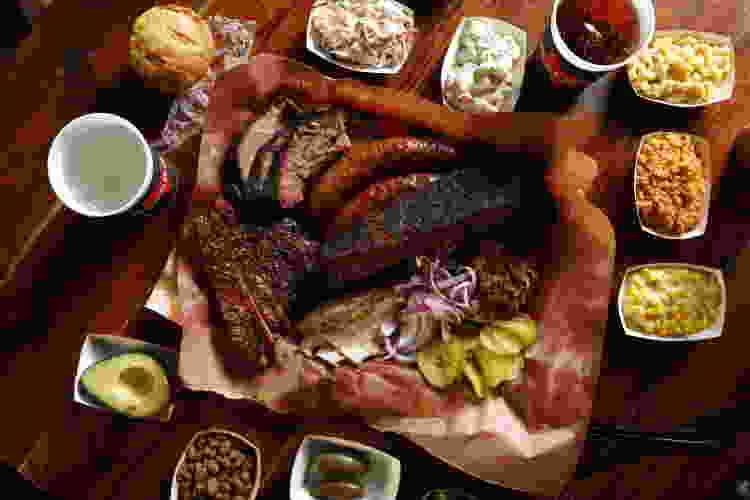 11. Franklin Barbecue
A heavyweight in Austin's barbecue scene, Franklin draws lines that are as epic as their world-renowned brisket. The brisket has received accolades from Anthony Bourdain and the James Beard Foundation, though every cut of slow-cooked meat here is memorable — and not only because of the hours in line required to get some of the best BBQ in Austin.
Franklin's famed brisket is near tender enough to cut with a spoon, singing with flavors of black pepper and the oak it was smoked with.
Needless to say, the quality extends across the menu. Every die-hard barbecue lover must make the pilgrimage to Franklin's at least once in their meat-eating lives to enjoy a staple of some of the best BBQ in Austin. Just be sure you come early, and be patient. You won't regret it.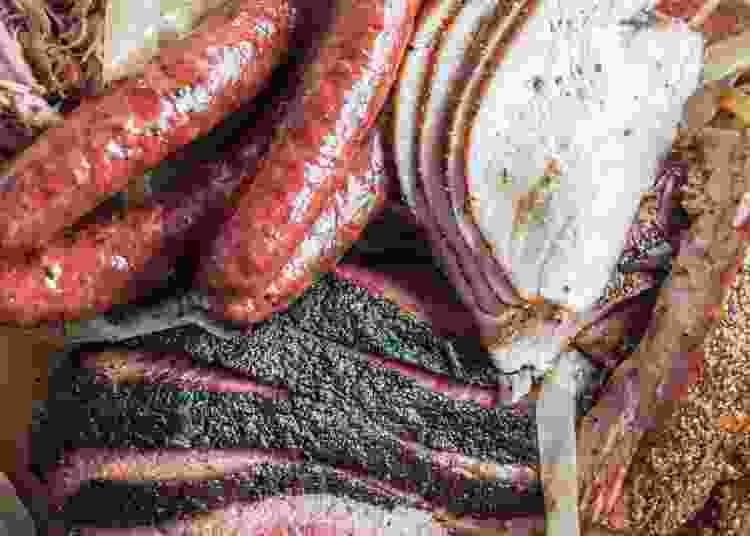 Book a Private Chef in Austin Now

Indulge in the finest fare Austin has to offer. Book a five-star private chef experience starting at $59/person.

Book Now
12. Valentina's Tex Mex BBQ
When it comes to the best BBQ in Austin, going fusion is a dangerous play, but Valentina's Tex Mex BBQ is proof that it can be done — and work to wondrous effect. This trailer serves up traditional Texas barbecue fare with a Mexican twist and it might just be the truest expression of the fusion of two traditional Texas foods.
The tight-knit family who runs this ship has a reputation for treating customers as one of their own, and the crowd is no different. Guests are frequently found chatting up fellow patrons while sharing a seat at one of the many umbrella-covered picnic tables.
Valentina's barbecue comes in sandwich or taco form, or by the pound. Pitmaster Miguel Vidal's mesquite-smoked brisket is to die for, especially when nestled into a homemade flour tortilla. It's then crisped up on a hot griddle and served with housemade guacamole and salsa. It may not be traditional, but it's certainly some of the best BBQ in Austin.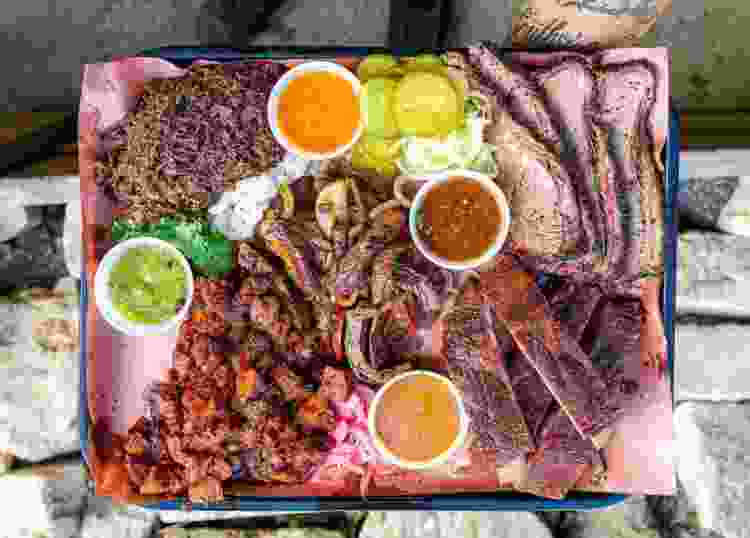 13. Brown's Bar-B-Que
In the competitive world of best BBQ in Austin, Brown's Bar-B-Que is refreshingly down to earth. It's just a bright red trailer next to Corner Bar, some picnic tables, a man and his barbecue.
The man, Austin native Daniel Brown, smokes his certified Angus brisket for a whopping 20 hours, achieving the perfect crust and smoke ring. He also smokes a mean (and huge!) pork rib, incredibly juicy chicken thighs and sides including his famous bacon-laced sautéed cabbage.
Brown's Bar-B-Que is proving that the best BBQ in Austin doesn't have to come with hype or a huge price tag. And, the staff here creates a friendly, convivial atmosphere radiating come-as-you-are vibes that invite patrons to dine as comfortably as if they were in a friend's backyard.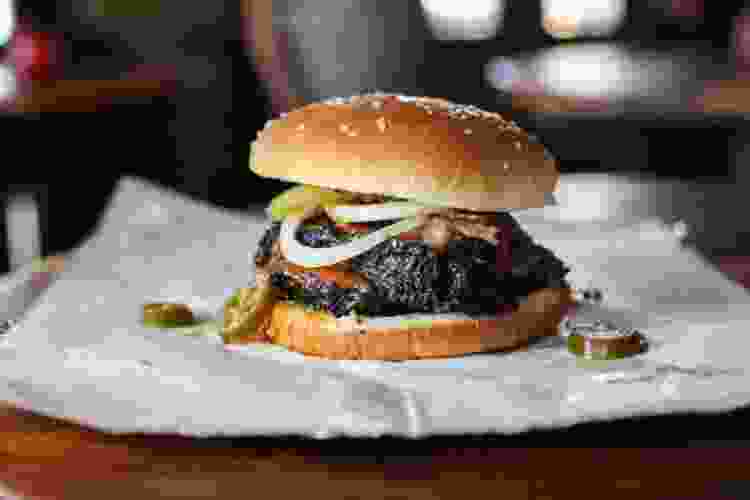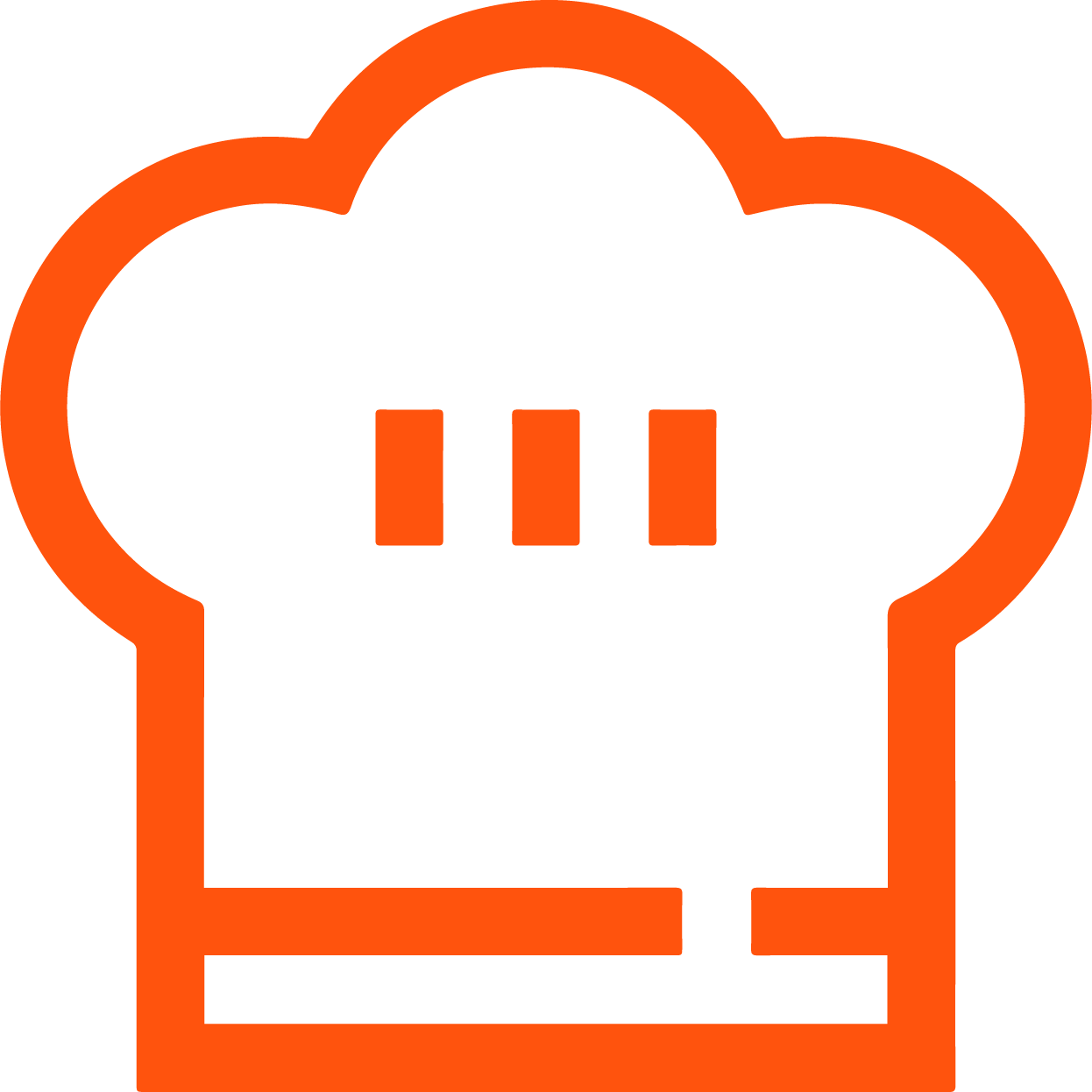 Join 200,000+ Culinary Enthusiasts
Exclusive deals, recipes, cookbooks, and our best tips for home cooks — free and straight to your inbox. PLUS: 500 Rewards Points.
If one thing is certain, there is absolutely no shortage of great food in Austin. From out-of-the-box fusion fare to tried-and-true traditional plates, it's easy to find the best BBQ in Austin. With all of this mouth-watering Texas BBQ, the only question is, where to eat first?
Ready to explore food beyond the best BBQ in Austin? Check out other experiences happening on Cozymeal.