37 Iconic Date Ideas in Austin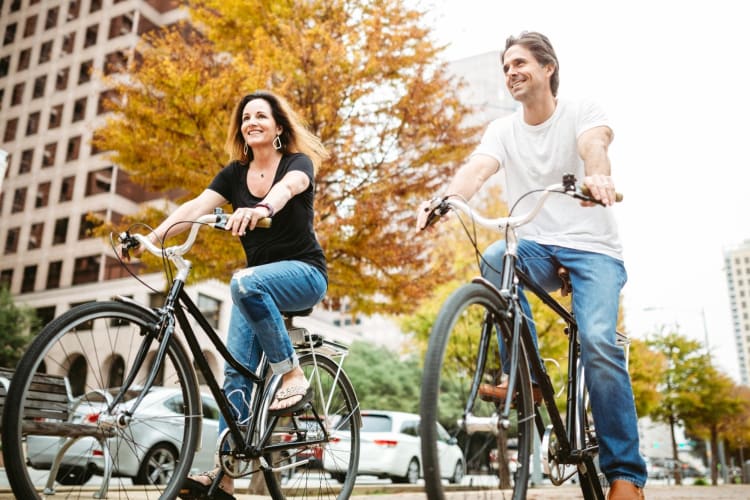 There are as many date ideas in Austin as there are stars in the Texas sky! This treasure of an American city may be known as a music wonderland, but it also holds natural vistas, cultural touchstones, vibrant restaurants and an exciting contemporary art scene. The blend of energies makes an enticing environment to explore with your special someone.
Are there date ideas in Austin for couples who love the great outdoors? Absolutely! Hike one of the beautiful trails or paddle a kayak down a meandering river.
How about date ideas in Austin for people with a taste for fine dining? You bet! Sign up for a gourmet cooking class or an exquisite meal from a private chef.
Whether it's relaxing, musical, adventurous or artistic, you'll have no trouble finding date ideas in Austin that fulfill your every romantic whim.
Jump to Section
Foodie Date Ideas in Austin
1. Take a Cooking Class
Whip up a romantic meal with help from a culinary superstar with cooking classes in Austin. They're a fantastic way to bond in the kitchen and pick up some new favorite dishes. There are cooking classes near you for you to take in-person and a selection of online cooking classes you can attend virtually from the comfort of your own kitchen. If you want to enjoy some of the best BBQ in Austin, who knows — you just might learn to make it yourself!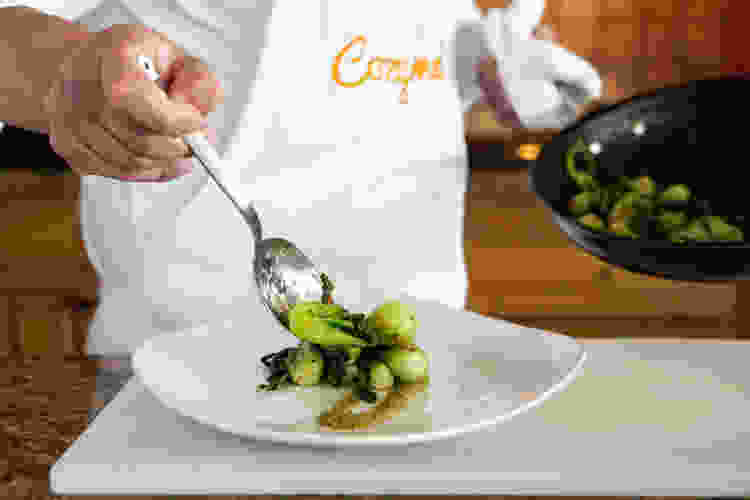 2. Book a Private Chef Experience
Schedule a fully catered dinner from one of the many stellar private chefs in Austin. You choose the menu and they prepare a memorable meal to enjoy right at your home table, taking care of everything from the shopping to the cooking to the cleanup. There are private chefs near you just waiting to create a memorable evening.
Top-Rated Cooking Classes in Austin

Master the art of gourmet cuisine with the help of the best chefs in Austin.

Book Now
3. Sign Up for a Food Tour
For couples who thrive on exploring the local foodie scene, you'll find a world of exciting restaurants, bars, cafés and more with food tours in Austin. The diverse range of cuisines that make a home here will cater to every taste and preference, and a local guide can help you find all your new favorites.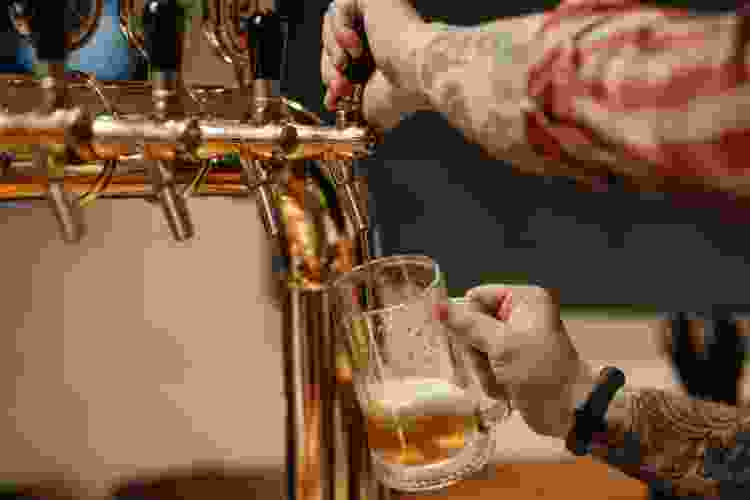 Cozy At-Home Date Ideas in Austin
4. Attend Virtual Beverage Tours and Tastings
Belly up to the home bar with virtual mixology and tasting date ideas in Austin. The beverage-minded will appreciate a romantic night in with online mixology classes and virtual wine tastings, all from the comfort of home.
Relaxing Date Ideas in Austin
5. Walk Through the Wildflowers
Release the stress and commune with nature at the Ladybird Johnson Wildflower Center. Stroll among some of the loveliest gardens as a tranquil escape from the usual hustle and bustle.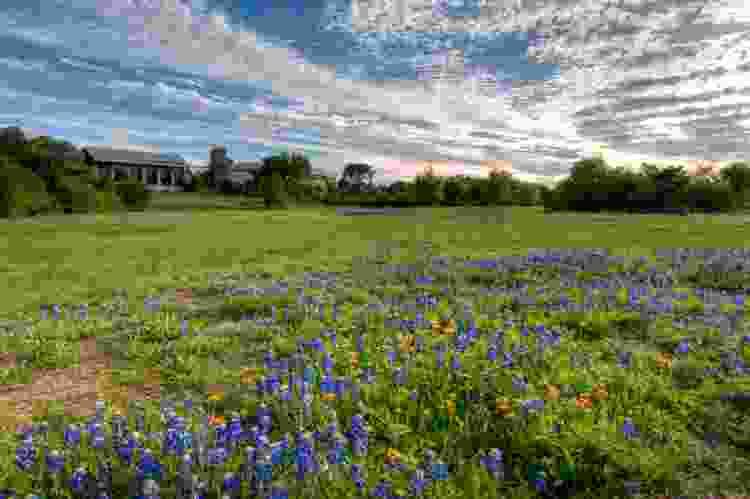 6. Double Up on Your Brews
Slow your roll with a special beverage at Cosmic Coffee and Beer Garden, one of the hippest and chilliest date ideas in Austin. This hybrid coffee shop and brewpub serves up local brews and coffee cocktails amid raised garden beds and a fairytale pond. Cue the violins!
7. Have a Picnic in the Park
Pack a lunch and head off to the tranquility of Mayfield Park for a leisurely picnic date idea. You'll dine among the charming natural features, including a riparian preserve and a bevy of proud peacocks strutting their stuff.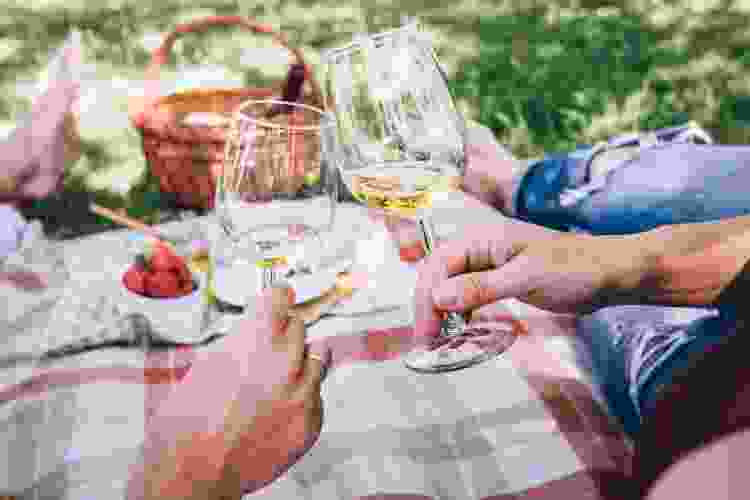 8. Bliss Out With a Couples Meditation
At Miraval Austin, you and your loved one can find your way back to center through a variety of methods. With access to working apiary, forest bathing and hiking opportunities, plus yoga classes and more, you'll be in balance in no time.
Book a Private Chef in Austin Now
Indulge in the finest fare Austin has to offer. Book a five-star private chef experience starting at $59/person.
Free Date Ideas in Austin
9. Behold the Cathedral of Junk
This roadside attraction is one of the most unique and spectacular date ideas Austin has to offer! Built to blend in with its surroundings, the Cathedral of Junk is a colossus of cast-off pieces, a towering wonderwork of funky architecture and upcycled artistic spectacle. It's one of the most unique things to do in Austin by far.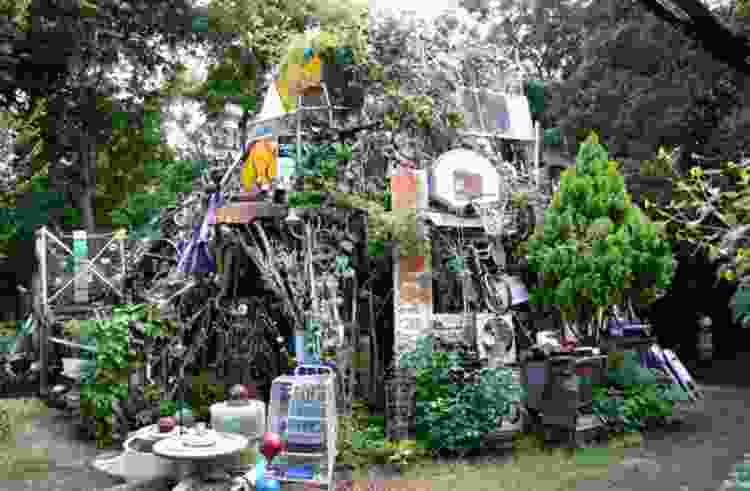 10. Explore Rainey Street
Historic houses have been converted into bars, pubs and shops on Rainey Street, one of Austin's most enchanting districts. Wander the walkways, shop for goodies and see the sights. There's no charge for admission, but pack a little spending money for date night restaurants and sweet treats.
11. Check Out a Turtle Pond
A fantastic activity for animal lovers, the turtle pond at the University of Texas at Austin offers an up-close experience in a conservation-style setting. Visit the greenhouse while you're in the area for a full-on nature experience that will cost you absolutely nothing.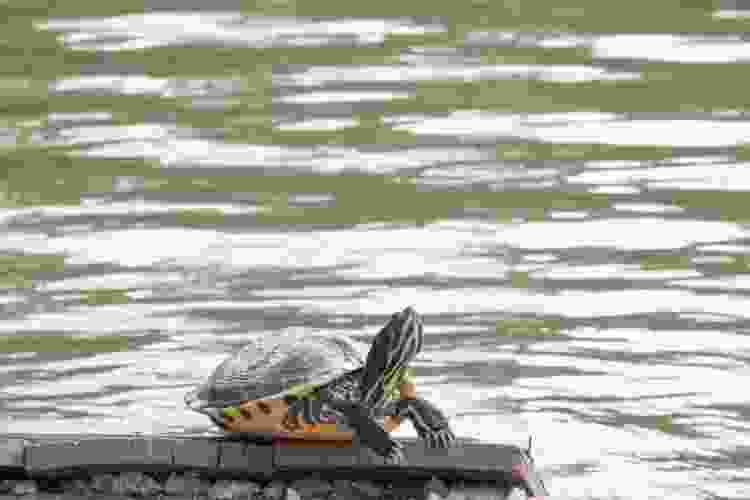 12. Take a Self-Guided Street Art Tour
No scheduled tour is necessary to discover the fantastic street art scattered throughout the streets of Austin. With the Art Is Everywhere map, you can wander at your own pace and discover treasures hidden around every corner.
Outdoorsy Date Ideas in Austin
13. Take a Dip
Barton Springs Pool is a naturally-controlled temperate spring, a perfect date idea in Austin for the aquatic-minded couple! It's also home to the endangered Barton Springs salamander and a protected natural area, which means its beauty will be around for generations.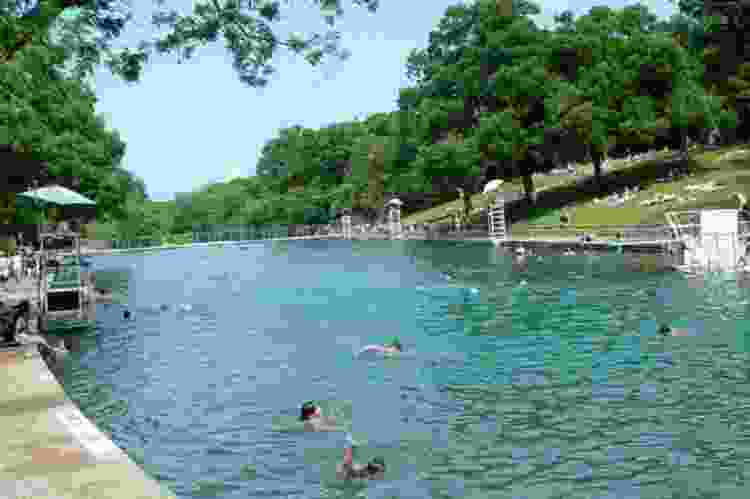 14. Hike the Tropics
There's a tropical oasis tucked away in a corner of Texas, ready for exploring! Palmetto State Park is an outdoor wonderland located a quick hour's drive outside of Austin. You can wander the trails, kayak the river, visit artesian wells or camp in one of the 37 camping sites available.
15. Do Some Star Gazing
Find out just how big and bright the stars at night really are in Texas! Enchanted Rock Natural Area is loaded with incredible rock formations and trails prime for daylight wanderings. But the nighttime views of the open sky are one of the most captivating date ideas in Austin.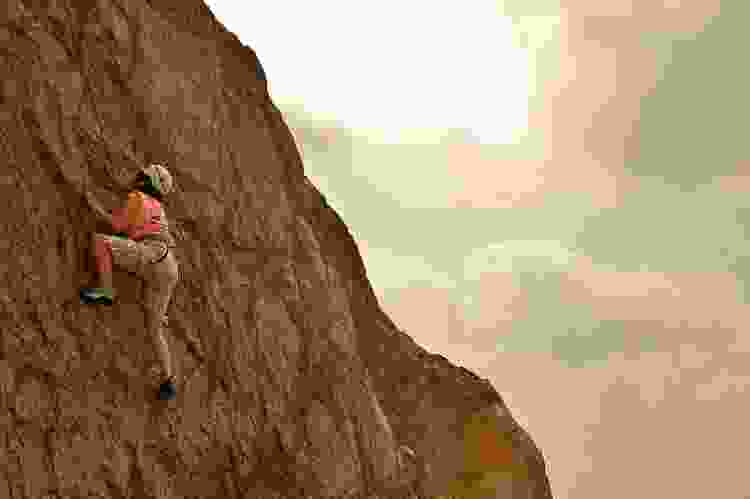 Adventurous Date Ideas in Austin
16. Throw Some Axes
For a little friendly couple's competition, try your hand at this trendy lumberjack game at Urban Axes. Walk-ins are welcome, or you can make a reservation for a few exciting rounds as a double date idea.
Book an Austin Food Tour
See Austin's famous food scene in a whole new light. Explore the best restaurants, hotspots and more with top local guides.
17. Whiz Along on a Zipline
See the world from a whole new perspective with a zipline experience like the ones at Lost Pines. For a romantic twist, ride the longest side-by-side zip tour experience in Texas. How's that for an adventurous date idea in Austin?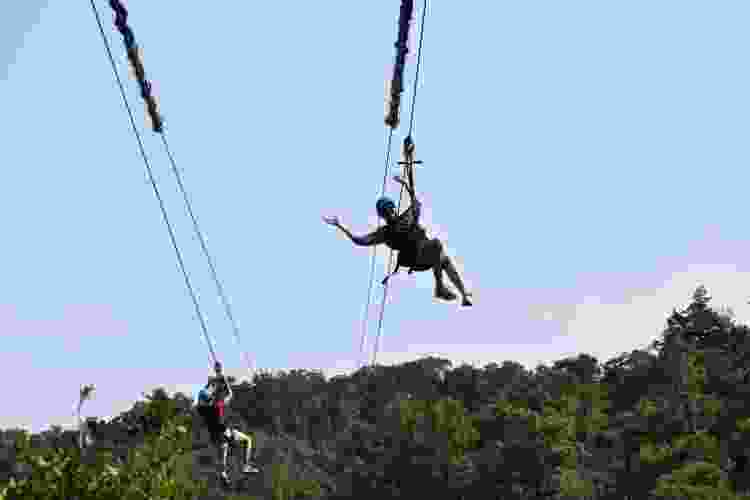 18. Wander the Caverns
A trip to Inner Space Cavern lets you wander one of the best-preserved caverns in Texas, making it one of the coolest date ideas in Austin. Check out the preserved prehistoric bones, pan for gemstones, choose from three different passage tours and more.
19. Head to the Bat Cave
Must-do date ideas in Austin include a lesson in the humble bat. Take a walk through Bracken Cave Preserve and experience the largest bat colony in the world. If ever there were a date night in Austin that inspires a couple to stay close and snuggle up to each other, this is it!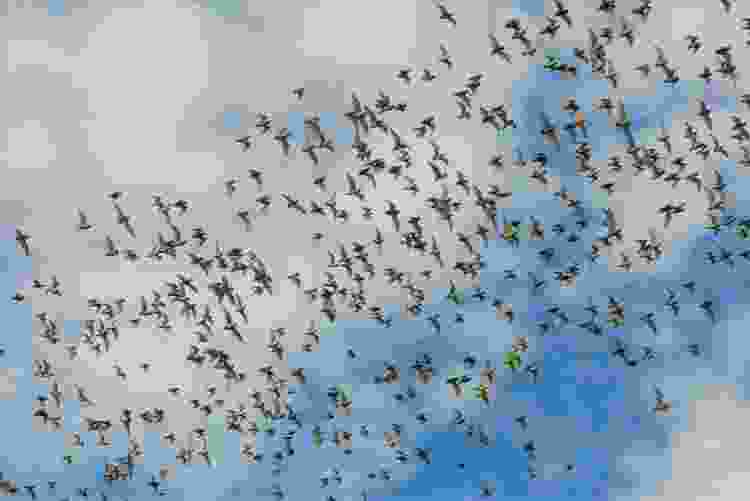 Artistic Date Ideas in Austin
20. Pull Into an Art Garage
Take a spin through the most eclectic gallery in all of Austin. Austin Art Garage houses a collection of fine art pieces affordably priced to help support independent artists. The dazzling styles range from abstract landscapes to graphic pop art.
21. Check Out the Blanton
If your tastes are more traditional, try the Blanton Art Museum for a unique thing to do in Austin. There's a permanent collection of more than 19,000 pieces, plus various upcoming exhibitions and events featuring a variety of styles and subjects.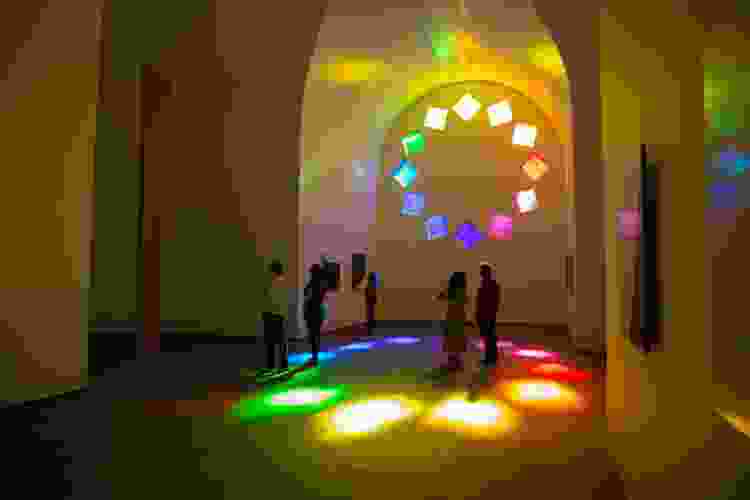 22. Create Some Cocktail Art
If you and your special someone are in a creative mood, give Upstairs Circus a try. It's a high-end version of a paint-and-sip experience in a swanky bar that sparkles like a jewel, with a drink menu that can't be beaten.
23. Stroll through a Sculpture Garden
Umlauf is a combination sculpture garden and art gallery, a perfect date idea in Austin that combines the serenity of the outdoors with a sophisticated sculpture experience.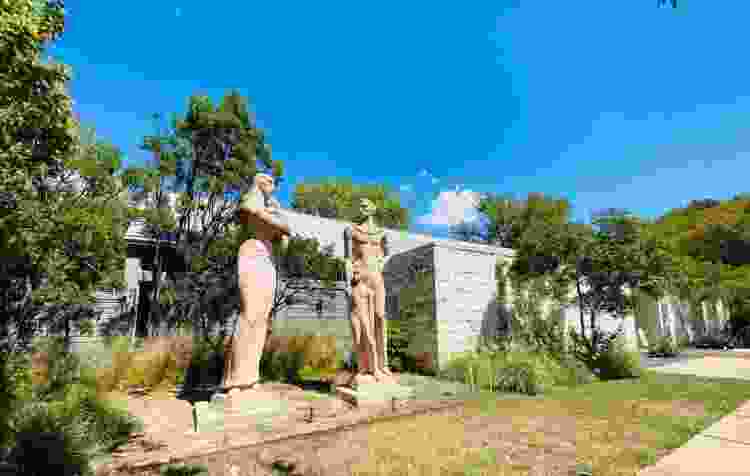 Active Date Ideas in Austin
24. Do Yoga by Candlelight
For a date idea in Austin that caters to the more active romantic pair, there's Vinyin candlelight yoga. It's a full-service yoga class conducted in candlelight for an extra layer of relaxation and romance.
Top-Rated Cooking Classes in Austin
Master the art of gourmet cuisine with the help of the best chefs in Austin.
25. Hike the Falls
The spectacular beauty of McKinney Falls is a must-see for couples looking for more rugged date ideas in Austin. Make sure to include a trip to Onion Creek, a prime swimming spot with the most beautiful falls in the state.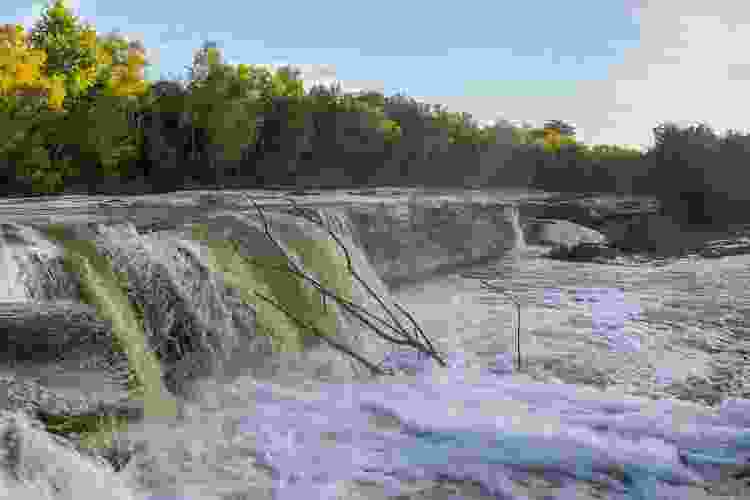 26. Take a Bike Tour
Pedal around the city on a bike tour like the ones offered by Your Biker Gang. You'll see the sights while getting a bit of exercise and fresh air with your best one by your side!
Musical Date Ideas in Austin
27. Lay Back and Speak Easy
A colorful venue makes a great date idea in Austin, and few are more colorful than Speakeasy Lounge. With a calendar chock full of fun musical events and a drink menu that reads like pop literature, you're sure to have a dazzling time.
28. Learn Some Music History
Explore the rich heritage of music in Austin with the Texas Music Museum. You'll find a trove of memorabilia and a calendar of live performances that celebrate the diverse Texas musical legacy.
29. Take It to the Limits
If music is your jam, a concert at Austin City Limits is an experience not to be missed. You can attend a taping of the longest-running music series in American history and see the iconic stage up close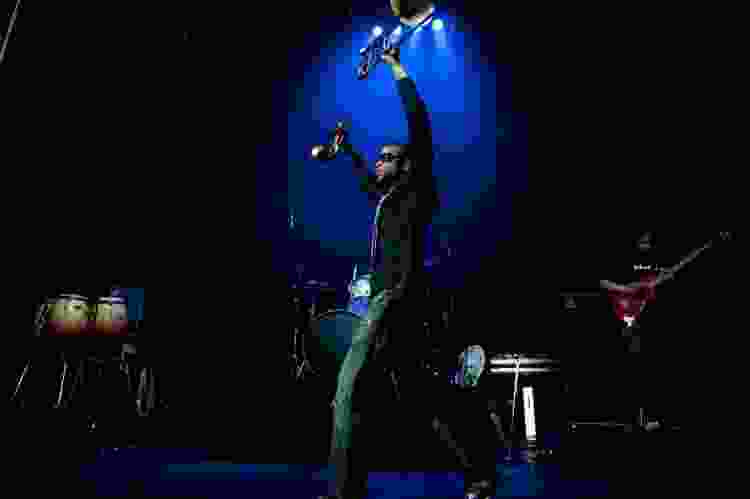 30. Attend a Gospel Brunch
Spend a Sunday morning experiencing one of the most unique date ideas in Austin, the gospel brunch. Hosted by Stubbs Bar-B-Q, you'll enjoy a fabulous southern spread with some of the brightest gospel acts Texas has to offer.
Cultural Date Ideas in Austin
31. Take In Border Art
Learn about the artistic culture of the largest border state in the nation by visiting the Mexic-Arte Museum. It's Austin's vibrant cultural gallery devoted to Mexican, Latino and Latin-American art and artists, a true Southern treasure.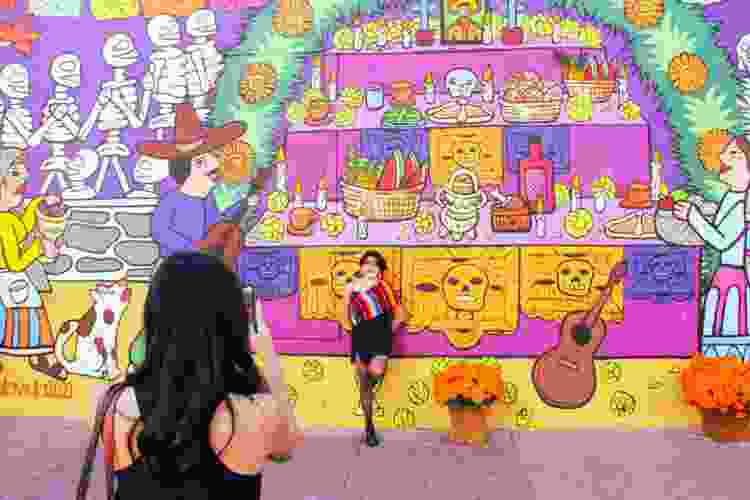 32. Visit the Paramount
Theater date ideas in Austin don't come more historical than a trip to the Paramount Theater. You can see music, dance and comedy acts in an iconic venue celebrating its first hundred years.
33. Summon the Spirits
If you're looking for an excuse to snuggle up, book a Ghost City Tour. Discover the history of the city and find out just which spirits are rumored to dwell among the living while visiting outstanding architecture.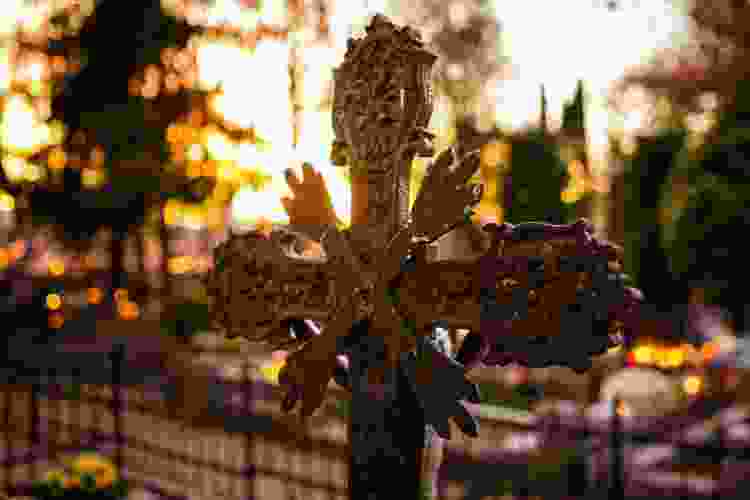 Sweet Date Ideas in Austin
34. Try an Ice Cream Taco
A date idea in Austin that combines ice cream and tacos? Yes, please! There are plenty of unique Austin foods to sample, but this one wins for the most fun. The ice cream tacos at Taco Sweets are an Instagram-worthy indulgence and a perfect way to top off date night.
Book a Private Chef in Austin Now
Indulge in the finest fare Austin has to offer. Book a five-star private chef experience starting at $59/person.
35. Flake Out With the Upper Crust
If freshly baked pies and pastries are more your style, you'll find much to love at Upper Crust Bakery. Their gleaming pastry case features decadent cakes, homestyle pies and classic pastries for you to share with your beloved.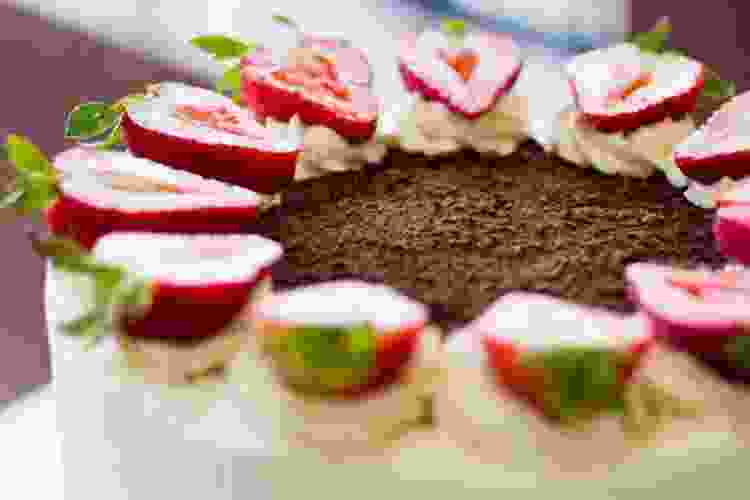 36. Enjoy Tiny Pies
These small bite pies are an adorable way to sample a variety of flavors. Tiny Pies creates its delicacies fresh daily from generations-old recipes. For a more balanced meal, try the breakfast and savory pies before ordering dessert.
37. Round Up to a Baker's Dozen
The classics never go out of style! With world-famous Round Rocks Donuts, you'll have a chance to try delicious sweets from an establishment that dates back to 1926. A bit of historic charm thrown into a date centered around donuts…what's not to love?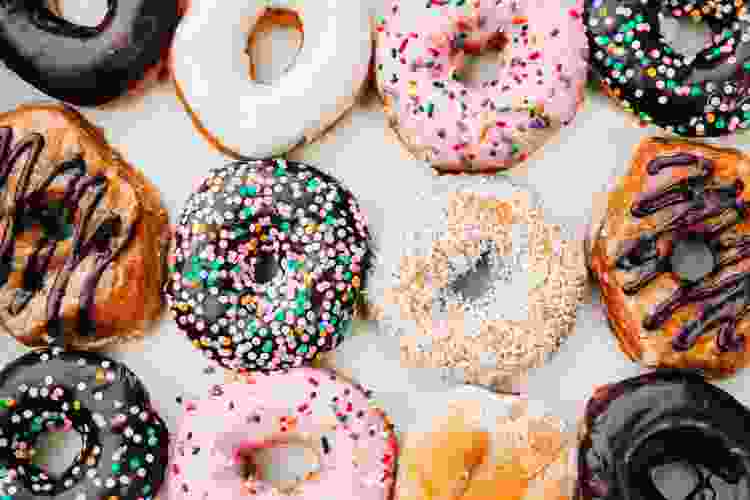 Join 200,000+ Culinary Enthusiasts
Exclusive deals, recipes, cookbooks, and our best tips for home cooks — free and straight to your inbox. PLUS: 500 Rewards Points.
With the incredible range of date ideas Austin has in store, you'll never run out of fun opportunities to get out and explore the city with your loved one. If you live in the city but haven't taken the time to find the good stuff — or even if you only have a few days to spend on a quick, exciting trip — you'll find an unlimited list of date ideas in Austin to make your time together some of the best moments ever!
For even more fun date ideas, check out other experiences happening on Cozymeal.