57 Dreamy Date Ideas in Dallas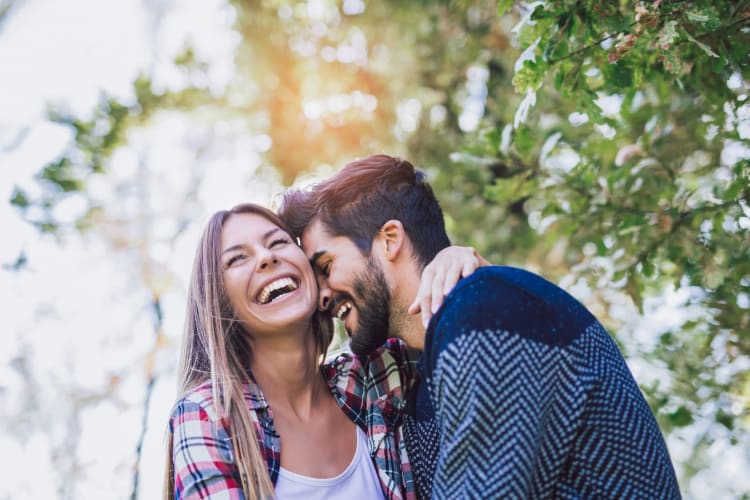 Need some inspiration for fun and exciting date ideas in Dallas? From exploring Texas on horseback to romantic gondola rides and everything in between, there are so many incredible things for couples to do in Dallas.
Whether you're looking for a relaxing and dreamy date idea, or maybe something more outdoorsy and adventurous, this list of 57 date ideas in Dallas has you covered. Your perfect date night in Dallas awaits!
Jump to Section
Foodie Date Ideas in Dallas
1. Cooking Classes
Cooking classes in Dallas are one of the best date ideas in Dallas, offering an engaging way to experience the city and its top-notch cuisine. Led by world-renowned local chefs, each class is unique and will make for a fun date night every time. For an even more intimate experience, take a live online cooking class and improve your cooking skills from the comfort of your own kitchen. With so many cooking classes near you, planning a fun date night has never been easier!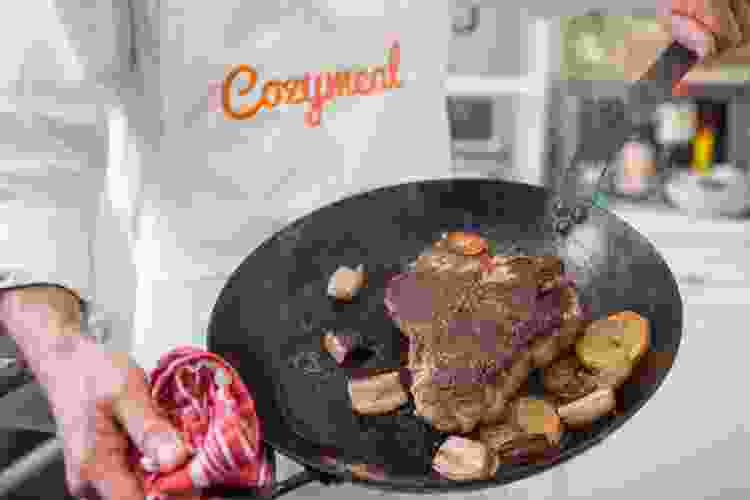 2. Private Chef Experiences
For those extra special date nights, enjoy a personal dining experience from one of the best private chefs in Dallas. These top-rated Dallas chefs will create a multi-course menu specifically curated to your preferences and palate before preparing and serving it wherever and whenever you desire. All you have to do is sit back, relax and enjoy the meal, as your chef will take care of shopping, cooking, and clean-up. Take advantage of the expertise of private chefs near you and book a date night experience you won't soon forget.
3. Winery Tours and Tastings
There's something so romantic about wine, which makes visiting a winery for a tour or wine tasting the perfect date idea in Dallas. Experience the delicate tasting notes of reds, whites and rosés while you get lost in your date's dreamy eyes. With so many incredible wineries and vineyards in Dallas, you can extend the date as long as you'd like by visiting as many as you wish.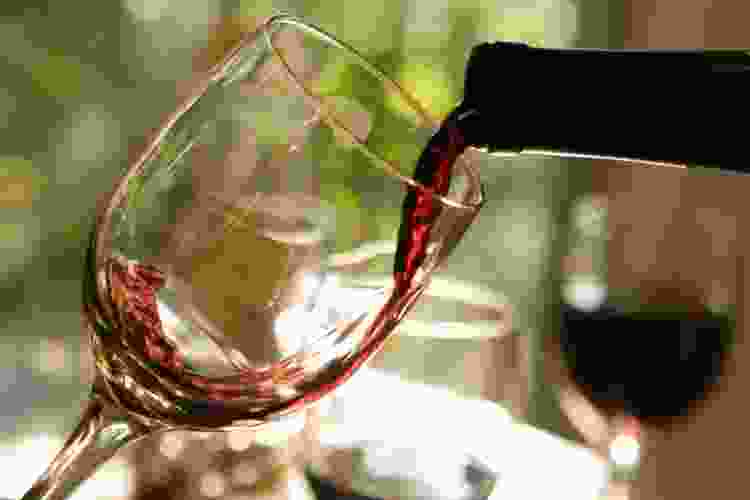 Top-Rated Cooking Classes in Dallas

Master the art of gourmet cuisine with the help of the best chefs in Dallas.

Book Now
4. Brewery Tours and Tastings
For a fun date in Dallas, head to one of the local breweries downtown for a brewery tour or beer tasting. Learn how your favorite ales and beers are crafted through the centuries-old fermentation process. It's both a science and an art. Afterward, don't forget to sample some of the best craft beers brewed in the city, all while enjoying the laid-back brewery atmosphere.
Relaxing Date Ideas in Dallas
5. Stir Up Some Relaxation With Virtual Date Ideas in Dallas
When the weather's too icky to venture outside, or on the nights you simply want to avoid the crowds, you and your date can instead unwind with online mixology classes. Elevate your at-home bartending skills, as top-rated mixologists share their secrets on how to master the perfect cocktail. Or, if cocktails aren't your thing, virtual wine tastings also make for great stay-at-home date ideas in Dallas.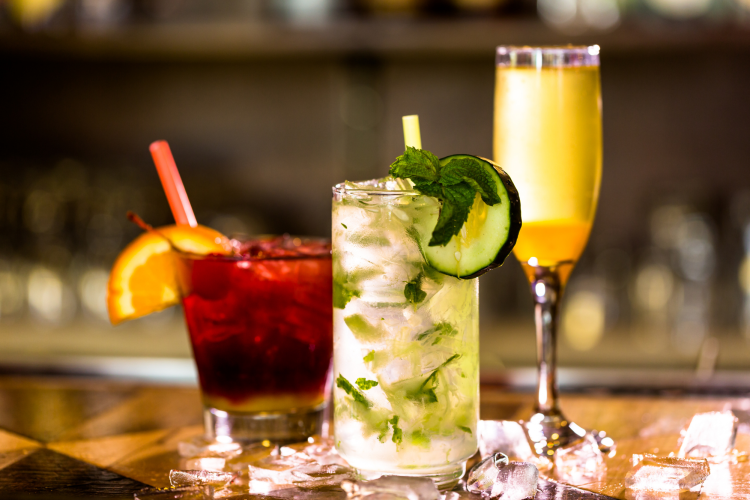 Book a Gourmet Cooking Class Now
Kick-start your culinary confidence with help from a world-class chef. See what's cooking in your city today.
6. Relax With a Couple's Massage
The only thing better than treating yourself to a massage is getting a couple's massage, so you can both de-stress and relax together. Head to the spa for some pampering, and enjoy one of the most relaxing things for couples to do in Dallas.
7. Or, Take a Couple's Massage Class
This private course will teach you and your partner the best massage techniques, so you can offer each other a soothing massage every night. The class itself makes for a great date, but just think of how many relaxing date nights you'll be able to have when you can both provide professional-level massages.
8. Soothe Your Allergies With a Salt Retreat
The salt retreat isn't your typical spa experience, although it's just as calming. Let your stress melt away as you experience the therapeutic benefits of salt therapy, including allergy relief, deeper breathing and better sleep. This date idea in Dallas will leave you feeling rejuvenated and relaxed.
Free Date Ideas in Dallas
9. Visit the Dallas Museum of Art
General admission to the permanent exhibits at the Dallas Museum of Art is entirely free. It's a great date idea in Dallas if you want a more cultured and sophisticated activity that won't break the bank.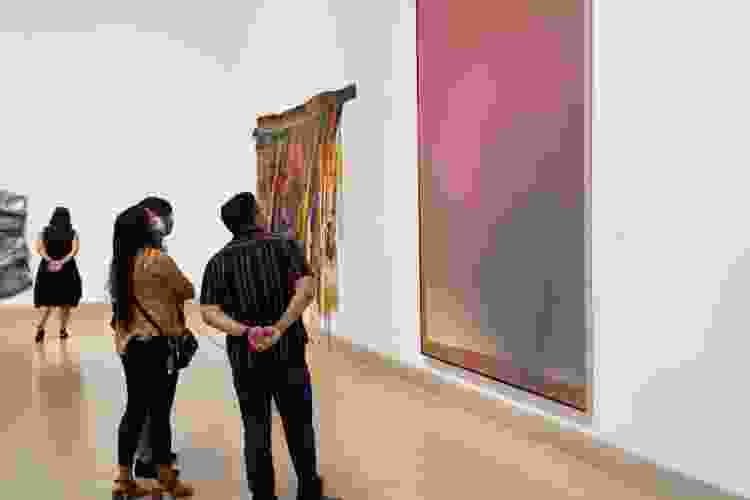 10. Test Yourself at Trivia Night
Holy Grail Pub hosts a free trivia night every Wednesday at 8:00 p.m., so make it a double date and see if your team has the knowledge to win some free drinks.
11. Make Date Night a Game Night
If you love playing board games together, turn it into a date night at Dallas Game Marathon. You can bring your own game or maybe try a new one from their 1,600+ collection.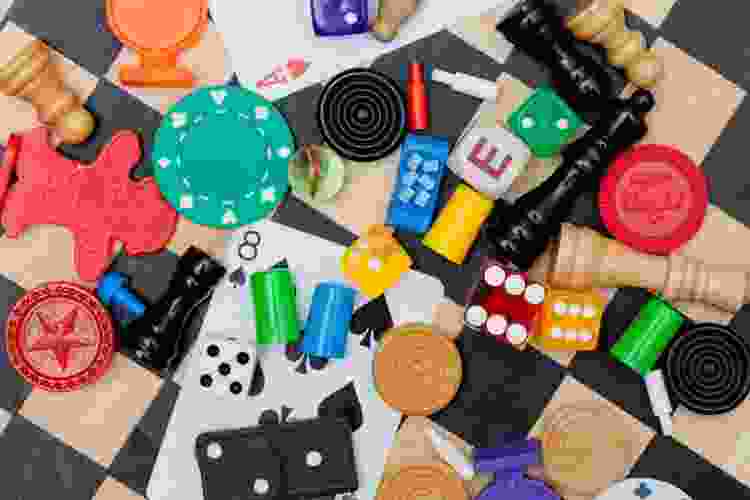 12. Explore the Heard Museum and Wildlife Sanctuary
With peaceful outdoor trails and a wonderful indoor exhibit, this date is the perfect combo of adventure and culture. It's also a great date idea in Dallas if you're hoping to catch a glimpse of some wildlife.
13. Visit a Butterfly Garden
Admire the beautiful butterflies as they gently whirl around you and your date at the Texas Discovery Gardens.
Outdoorsy Date Ideas in Dallas
14. Paddle a Canoe or Kayak
Float away on White Rock Lake in either a canoe or kayak. Since boat rides are pretty romantic, especially during sunrise or sunset, this is an outdoorsy but dreamy date idea in Dallas.
Book a Dallas Private Chef Now
Indulge in the finest fare Dallas has to offer. Book a five-star private chef experience starting at $59/person.
15. Stroll Through the Dallas Arboretum
For a peaceful and romantic walk, visit the beautiful Dallas Arboretum. While you're there you can check out the visiting art exhibit, enjoy a picnic or take a couple's photoshoot!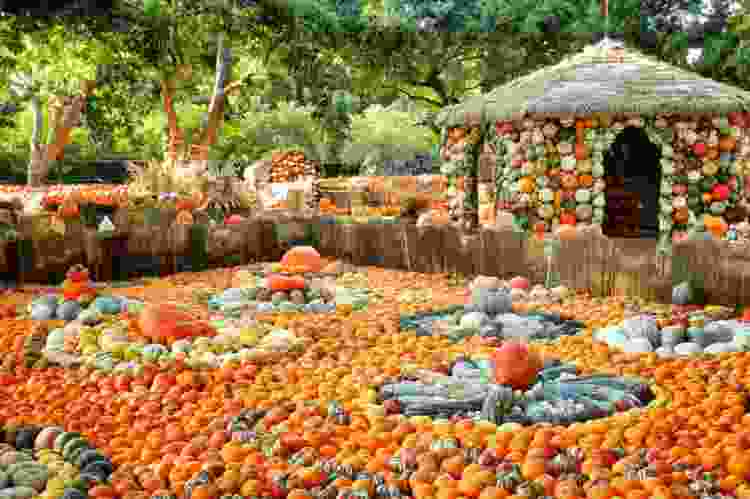 16. Visit a Waterfall
Hike to Prairie Creek Waterfall and enjoy a romantic picnic date idea. The relaxing sounds of the waterfall will instantly create a peaceful and dreamy atmosphere for your date.
17. Take a Hike
Revel in the beauty of nature together on a multi-mile hike through the Texas wilderness. There's plenty of trails to explore at the Oak Cliff Nature Preserve, Great Trinity Forest, Arbor Hills Nature Preserve and more.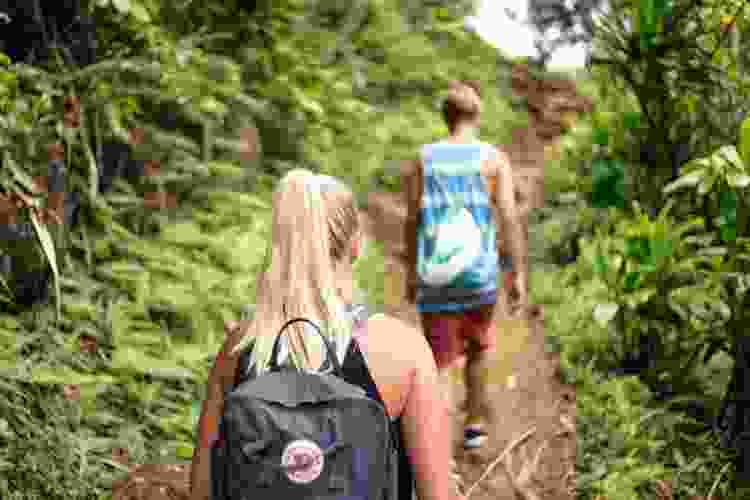 18. Watch an Outdoor Movie
What's more romantic than a movie night under the stars? Bring your own blanket or curl up on any of the loveseats or bean bags at an outdoor cinema. With an outdoor concession stand and food trucks onsite, your snacking needs are covered, too.
19. Splash Around in the Fort Worth Water Gardens
This mesmerizing public water feature at Fort Worth Water Gardens is a great place to splash around and is also where the iconic movie scenes from Logan's Run were filmed. Re-enacting one of those famous scenes will be quite a memorable date.
20. Go on a Bike Ride
Rent some bikes and cycle your way throughout the city along the paved Katy Trail. You can always walk or run instead if that's more your speed.
21. Find Serenity at the Japanese Gardens
The Fort Worth Japanese Gardens are a gorgeous place to relax and unwind together. The beautiful greenery will have you feeling the romance and the zen.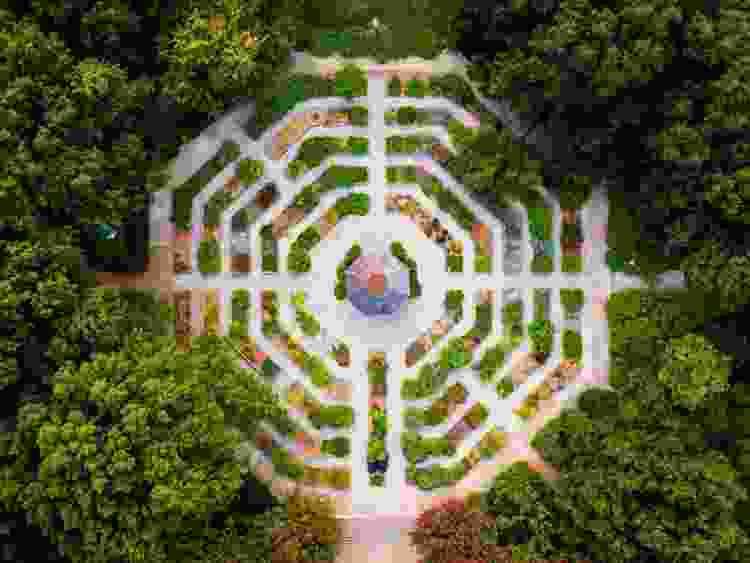 22. Volunteer on a Goat Farm
Volunteering together is always a great date idea, especially when baby goats are involved in your volunteer efforts. Not only will you have a blast feeding goats and harvesting plants on the farm, but you'll also feel great about giving back to the community and helping feed neighbors in need.
Book a Virtual Wine Tasting Now

Bring the winery home with an unforgettable live virtual wine tasting. Your personal sommelier is standing by.

Book Now
Adventurous Date Ideas in Dallas
23. Let Loose With Indoor Skydiving
If you want to be adventurous, but aren't quite at the level of free-falling through the open sky, indoor skydiving is the perfect alternative. Falling through a wind tunnel is still entirely exhilarating and makes for an exciting and fun date in Dallas.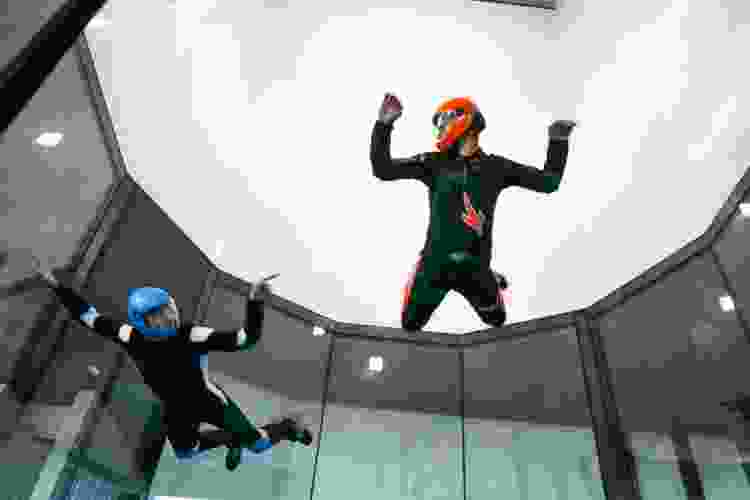 24. Take a Gondola Ride
This just might be one of the most intimate date ideas in Dallas. Gondoliers will serenade you and your date as you cruise on Lake Carolyn and through the Mandalay canals. It may not be Venice, but it will still be extremely romantic!
25. Fly High With Aerial Obstacles Courses
Take to the skies and tackle aerial obstacle courses together. No matter what difficulty level you choose, conquering the elements and zip lines in these courses is a great date idea in Dallas to improve your teamwork and communication skills!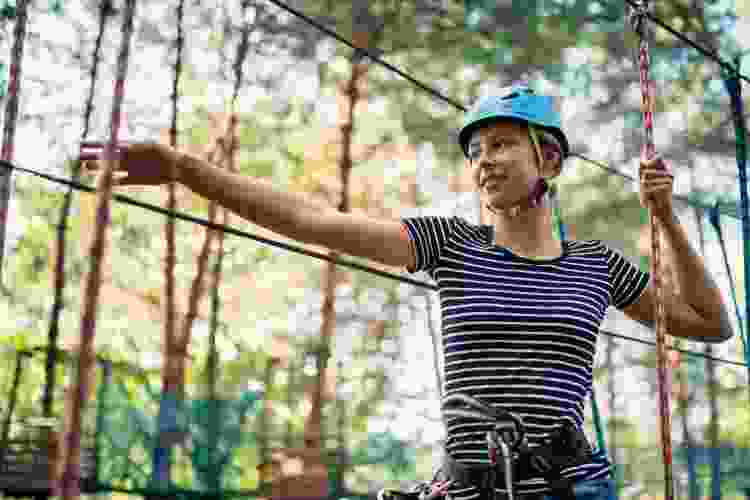 26. Go Horseback Riding
Horseback riding is one of the most fun dates in Dallas, and very Texan. Take in the scenic landscape on a trail ride and don't forget to tour the stables and ranch houses. You can even visit the Southfork Ranch from the hit tv series Dallas for something extra special.
27. Thrill-Seeking at Six-Flags
Those who seek serious thrills will love riding the roller coasters and attractions at the Six-Flags Over Texas amusement park. As an added bonus, you'll get a funny date photo, taken mid-fall, of course. This date idea in Dallas will have you screaming in excitement!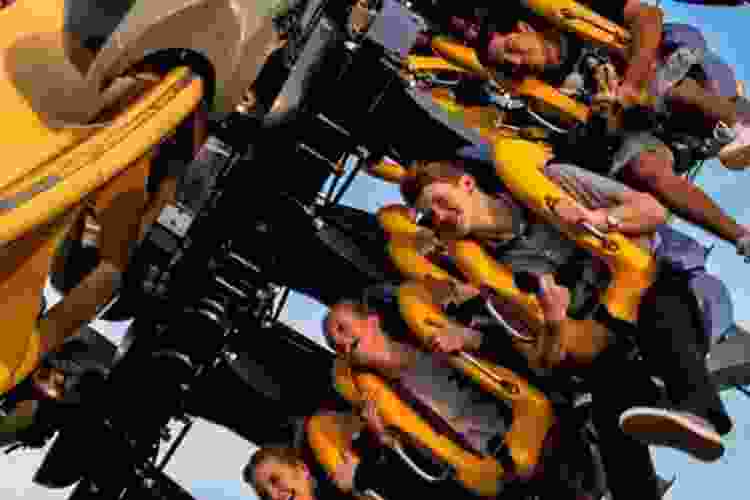 28. Try Axe Throwing
Throwing axes is a surprisingly great workout, and you'll feel so accomplished. It's a fun date idea in Dallas for those who want a physical challenge.
29. Conquer an Escape Room
Test your problem-solving skills and find out if you and your date have what it takes to escape! What could be a more fun date in Dallas than conquering a challenge together? Invite some friends and make it a fun double date idea.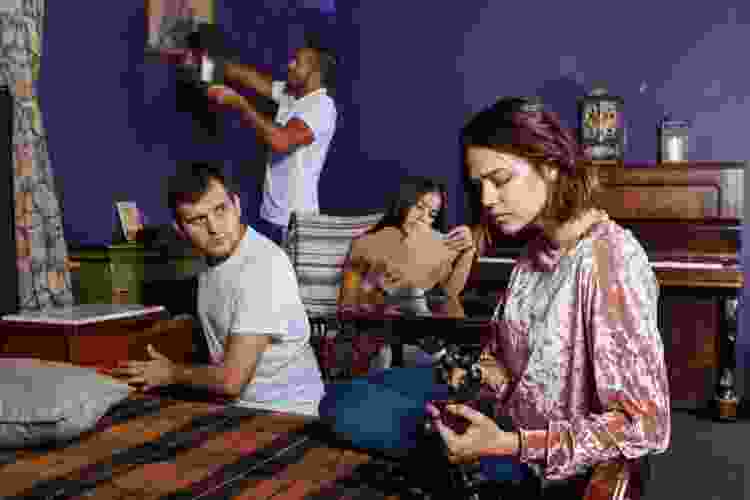 30. A Ghost Bus Tour of Fort Worth
These spooky yet informative ghost bus tours will teach you the mysterious history of Fort Worth and give you an excuse to hold on tight to your date.
Book an Online Cooking Class Now
Ready to perfect your homemade pasta, paella or pad thai? Join a world-class chef from the comfort of your kitchen.
31. Have Fun Go-Karting
It was fun as a kid, and it's still just as fun as an adult. Go-karting is a classic date idea in Dallas and will have you both laughing as you crash into each other.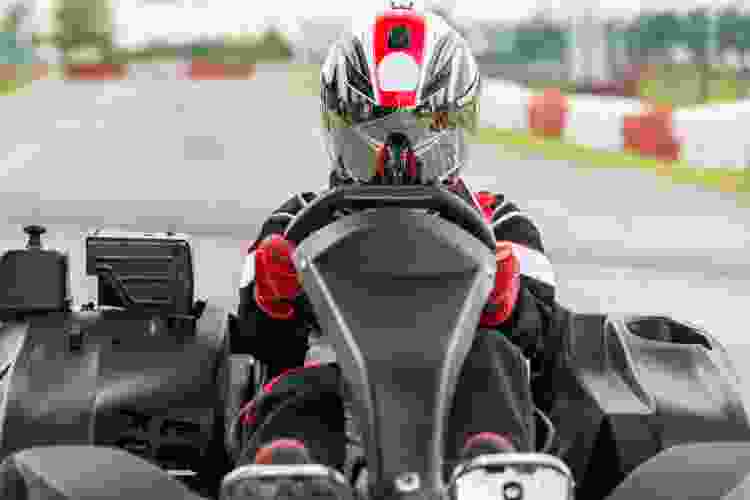 32. Shoot Your Shot at a Gun Class
Even if you've never held a gun before, it's time to shoot your shot at a Frisco Gun Club Class. Improve your aim with this date idea in Dallas, and you just might be able to capture your date's heart.
33. Visit an Arcade
Score some points with your partner by planning an old-school date night at the arcade. It's amazing how much fun you'll have simply playing air hockey, Pac Man, skeeball and other games all night long. It's a perfect summer date idea in Dallas because it keeps you out of the grueling DFW heat.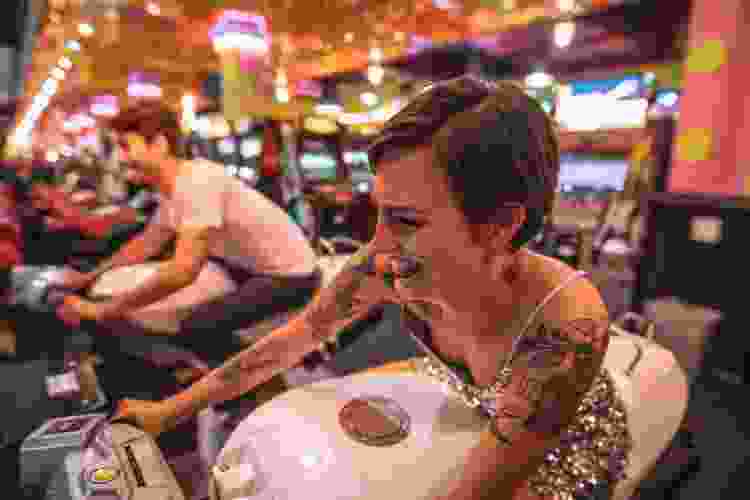 34. Dine and Take to the Skies
For a more memorable date idea in Dallas, experience a three-course gourmet meal followed by a private helicopter tour of the dreamy Dallas skyline.
35. Check Out the Animals at the Zoo
A trip to the zoo is always a great date idea in Dallas because who doesn't love cute animals? Your heart will melt as you watch all the adorable animals in the Dallas Zoo and get to spend time with your special someone.
Artistic Date Ideas in Dallas
36. Live in the Moment at an Improv Show
For something a bit more spontaneous than a classic comedy routine, attend an improv show. Every performance is different, but it's always a fun time and a great date idea in Dallas!
37. Laugh at a Comedy Show
Laughter is the sign of a great date, which makes attending a comedy show one of the best date ideas in Dallas. Get ready to laugh with shows at Hyena's Comedy Nightclub, Dallas Comedy House, Backdoor Comedy Club and more!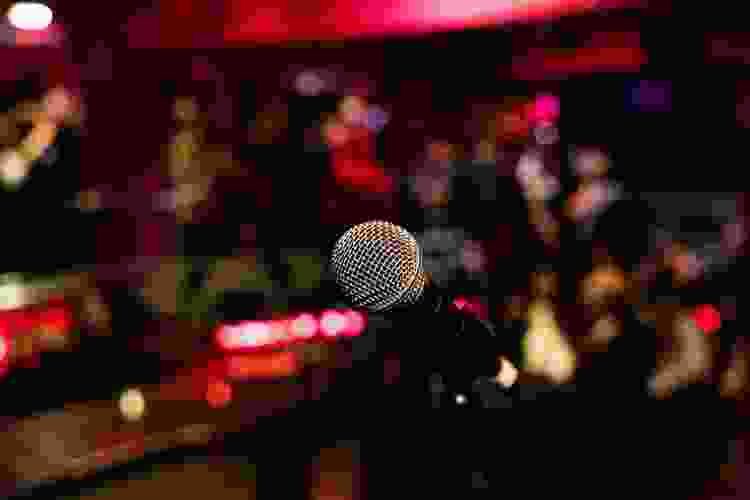 38. A Dinner Detective Murder Mystery Show
If you're looking for a fun thing for couples to do outside of a traditional dinner, you'll love partaking in your very own whodunit mystery. Play your part, and play it well, if you want to solve the murder and figure out who committed the crime. It's a fun date idea in Dallas, especially if you both enjoy acting or love murder mysteries.
Book an Online Mixology Class Now
Master the art of mixology from home with live online mixology classes. Embrace your inner craft cocktail connoisseur.
39. Be Creative at an Art Class
Create something beautiful for your date with art classes on water marbling, pottery, painting, glass blowing and more. Many of them are even BYOB, so you can raise a toast to your artistic masterpieces!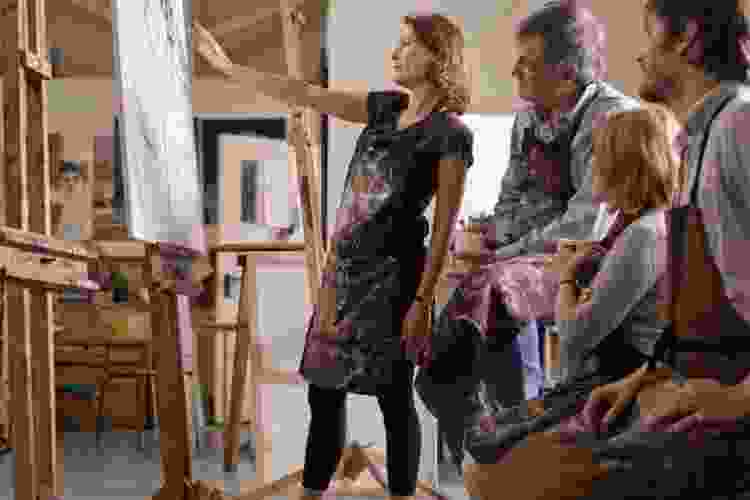 40. Dine at a Dueling Piano Bar
Add a twist to your next dinner date as you listen to two talented pianists battle it out with their melodies. With food, music and competition involved, it's a date idea in Dallas that won't disappoint.
41. Drive-In Movie
Experience an old-fashioned date night at a drive-in movie theatre. There's just something about snuggling up in your car under the stars that feels so romantic.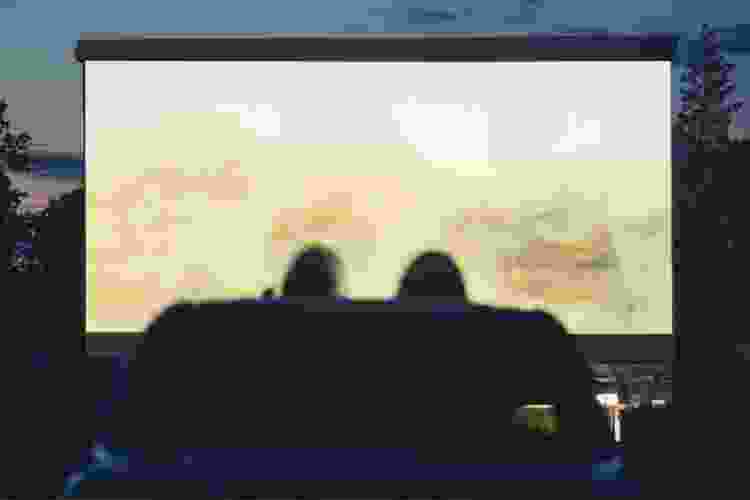 42. A Jazzy Brunch
Scale up your brunch date with some live jazz music at restaurants like Lava Cantina. There's no better way to start your Sunday morning than with romantic jazz and a divine brunch spread.
43. Learn to Line Dance
Grab your partner and step to the beat at a dance hall. Dancing is always a fun thing for couples to do in Dallas, and line dancing is one of the easier styles to learn!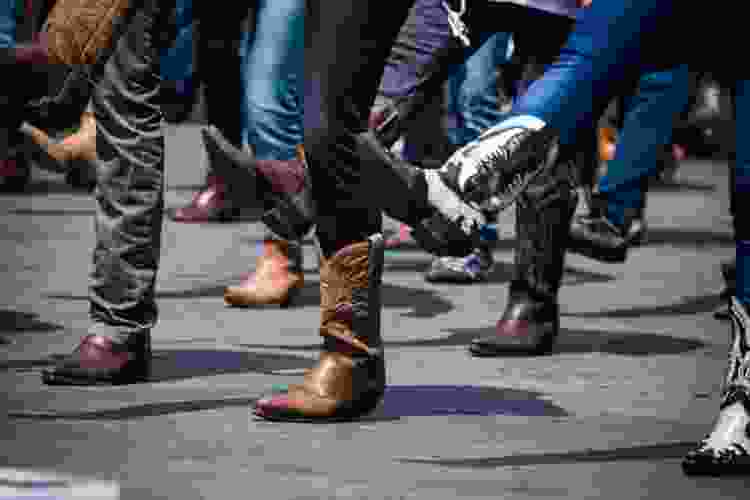 44. Explore a Science Museum
Embrace your nerdy side with the educational and interactive exhibits at the Perot Science Museum. This date idea in Dallas is great if you want to learn something interesting about the world around us.
45. Listen to the Dallas Symphony Orchestra
Get swept away by the romance of classical music as you listen to the Dallas Symphony Orchestra. This date idea in Dallas is also the perfect occasion to wear something a little extra fancy, so feel free to get all glammed up.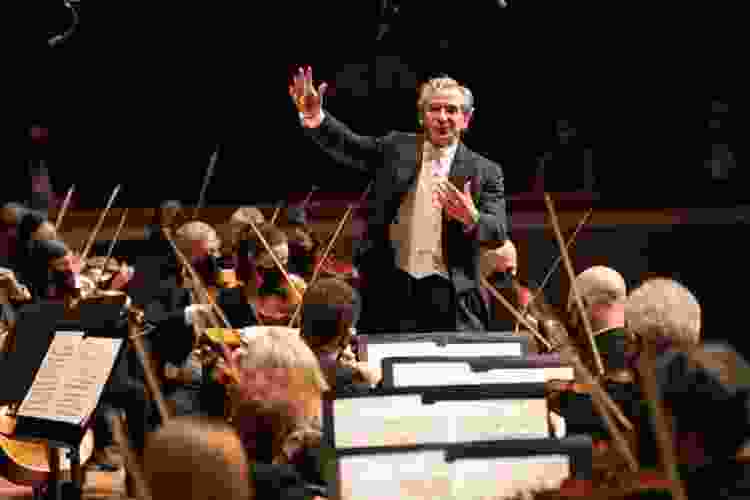 46. A Photoshoot at Rainbow Vomit
Much as the name implies, Rainbow Vomit is a colorful pop up park with tons of unique backdrops and fun angles for photos. Schedule a professional photoshoot or makeshift your own for a great date night idea in Dallas.
47. A Night at the Toyota Music Factory
This venue has live summer concerts and all sorts of restaurants and bars, making it a versatile and fun date idea in Dallas for all music lovers and foodies.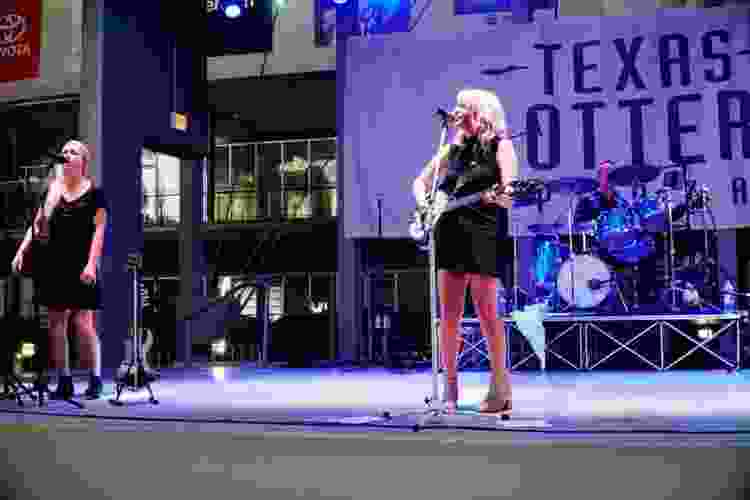 48. Dance and Dine at a Country Bar
What better place to drink and dance to some country music than in one of the South's biggest cities? It's a date night idea Dallas locals and visitors alike will love.
Gourmet Cooking Classes Near You
Take your culinary skills to new levels with guidance from five-star chefs.
Sporty Date Ideas in Dallas
49. Attend a Ballgame
Baseball is America's pastime, so why not make a date of it? Attend a Rangers game at Globe Life Field for a great game and even better ballpark snacks.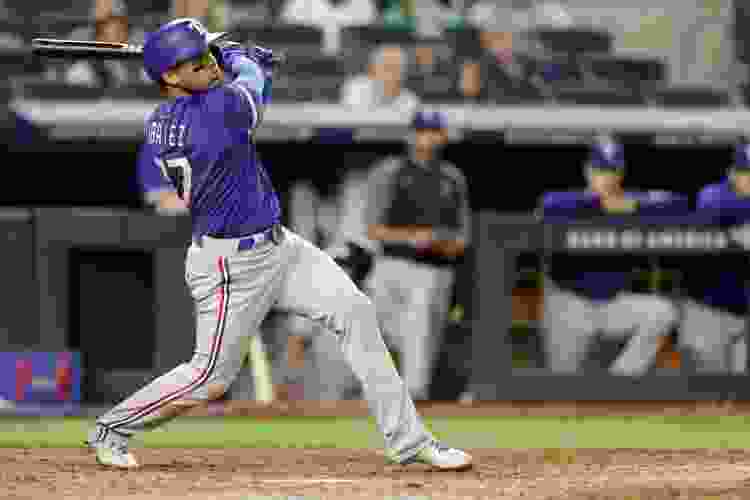 50. Tee Off at Top Golf
Everyone will have fun at Top Golf, whether you've got a great drive or not! There's no walking involved, only having a ridiculously good time swinging golf clubs, sipping drinks and sharing snacks.
51. Go Rock-Climbing
From beginner to expert, there's a rock climbing class for everyone. It's time for you and your date to reach new heights with this exciting date idea.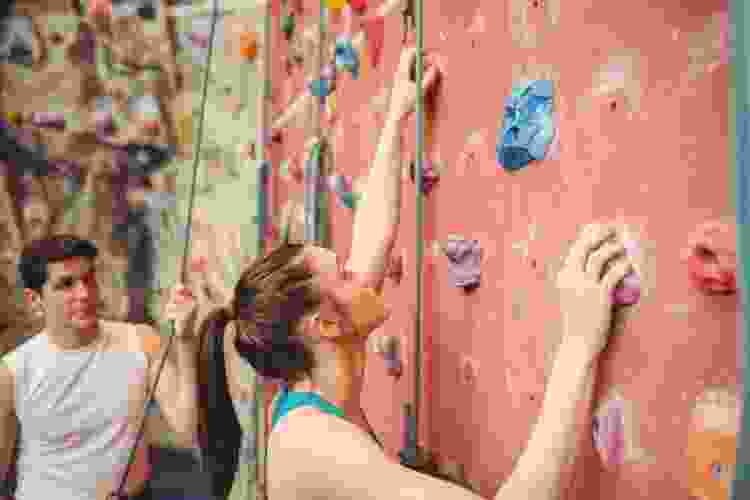 52. Play Some Whirly Ball
Try something new together, and play a game or two of whirly ball at WhirlyBall Texas. It's a combination of basketball and lacrosse in bumper cars, with a whole lot of laughter and fun thrown in the mix as well.
53. Ice-Skating
Beat the heat and skate around an indoor rink for a cool date night in Dallas. Even if you fall, it's still somehow romantic.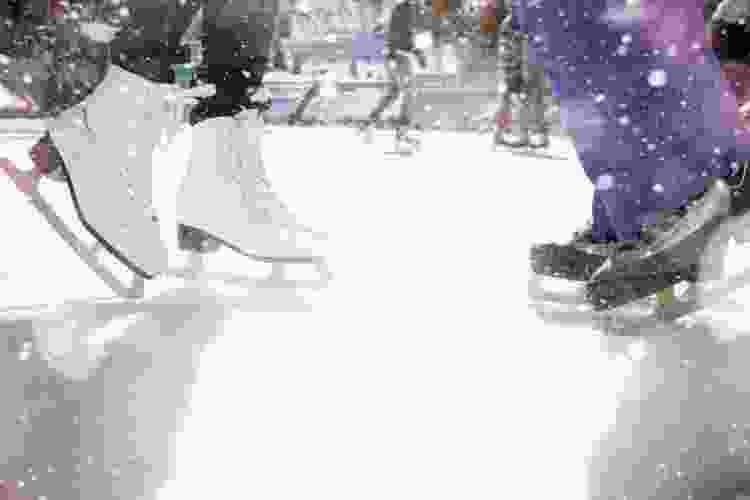 54. Catch a Basketball or Football Game
If you both love unleashing your competitive side, root on the Mavs or the Texas Stars at the American Airlines Center.
55. Enjoy Some Soccer
For another sporty date idea, spectate a soccer match at Toyota Stadium. If you're lucky, you might even get to yell "gooooooaaaal!"
56. Explore the Star in Frisco Center
This is the ultimate date idea in Dallas for Cowboys fans. A VIP guided tour will show you where and how your favorite football players train all year long.
57. Experience Race Day at the Speedway
Whether you watch a NASCAR race or take a driving course yourself, a date at the Motor Speedway is an exhilarating date idea in Dallas.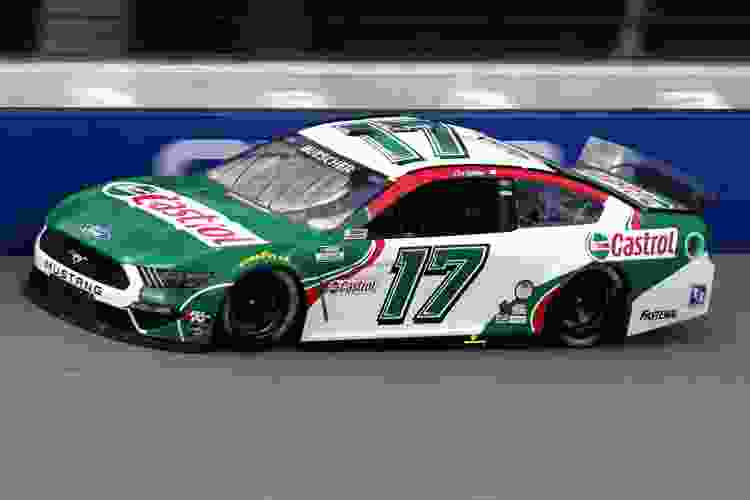 Join 200,000+ Culinary Enthusiasts
Exclusive deals, recipes, cookbooks, and our best tips for home cooks — free and straight to your inbox. PLUS: 500 Rewards Points.
Now that you have all these great date ideas in Dallas, the hardest part is going to be choosing which one to try first. Take comfort in the fact that you really can't go wrong, as they all guarantee a fun date night. Whether you decide to treat your date to a salt retreat, engage in some competitive whirly ball or stroll through some gardens, it's time to head out on an incredible date.
For even more exciting ways to explore Dallas and beyond, check out other experiences happening on Cozymeal.