Buying Guide: Which Type of Grill Is Right for You?
Our editorial team recommends the best products through independent research, selection and careful review. Prices are subject to change.
Every grill master worth their salt knows that different types of grills produce different results. A gas grill won't give you the same char as a charcoal grill, and an electric grill has a sizzle all its own. And with smokers joining the others on the grilling scene, there's a lot to unpack before you can get things fired up.
With the increasing popularity of outdoor cooking utilizing a variety of grill types, choosing the right grill can make or break your backyard culinary adventure. If you're a budding BBQ chef thinking "With so many possibilities, what type of grill should I buy?" this guide explores the qualities of various types of grills and points you toward some of the best grills for your money.
Jump to Section
Shop Like a Chef in the Cozymeal Shop
Update your kitchen with top-rated cookware. Beloved brands, easy returns and guaranteed price-matching.
Gas Grills
Gas grills provide dependable heating you can control and an instant flame that gets the good times heated up whenever you choose. These types of grills mimic the preferred qualities of gas cooking on an indoor oven, with the added magic of caramelization from food touching the grill and flames flavoring meat, seafood and vegetables in a way no other cooking can replicate.
You can find stationary gas grills that serve as in-place cook stations and lighter take-along gas grills that help you take the show on the road. A wheeled version like the Weber Traveler Portable Gas Grill is an ideal portable model of the gas-powered types of grills. Haul it along and set it up for camping trips, park excursions and tailgating parties to cook up your favorite dishes. Add a Weber Smoker Box to impart smoky flavor to your finest creations.
More portable types of gas grills include the Weber Q 1200 Grill, a compact powerhouse that can sit on a table or countertop to share the grilling magic. It's always at the ready for picnics, outdoor parties and beachside grilling of all your best catches. With a Harold Import Co. Chrome 15" Skewers - Set of 4 in tow, you can add satays and kebabs to your ever-expanding menu.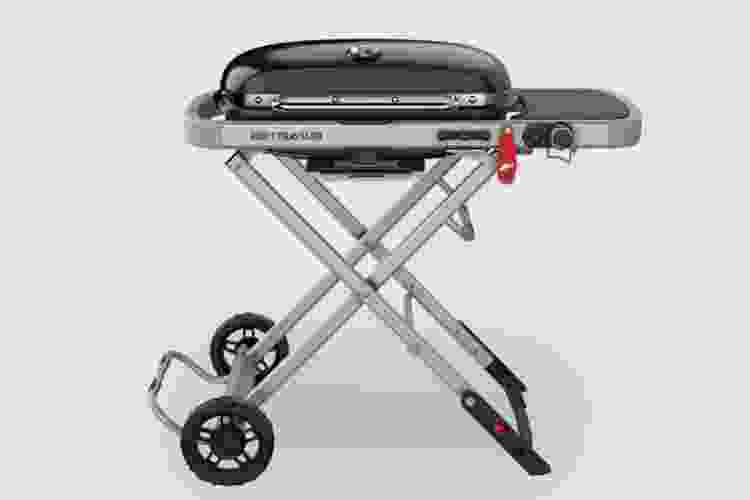 Gas Grills Pros and Cons
Pros
Easy to light
Controllable heat
Propane is inexpensive
Can be connected to a natural gas line
Cons
Transporting propane can be tricky
Tanks can run out mid-cookout
Igniters need occasional replacement
Generally for outdoor use
Charcoal Grills
When most people think of cookouts in their childhood, the classic three-legged domed charcoal cookers are the types of grills that spring to mind. These definitive models are more than just nostalgic throwbacks to the days of cookouts past. They're also prime examples of how charcoal-style types of grills can elevate your outdoor dining. Their potential for delivering delicious flame-broiled burgers, steaks and dogs can turn your pool party into the event of the season.
It may take a bit of practice to get the lighting process down with these types of grills. But with a charcoal cooker like the Weber Jumbo Joe Grill, you'll have a portable open-flame grill that lets you create endless BBQ masterpieces. And with a Harold Import Co. Flippin Good Burger Turner in hand, you'll wield all the power necessary to achieve backyard cooking domination.
Shop Chef-Approved Cookware
Beloved brands. Easy returns. Price-match guarantee. Kick your kitchen confidence up a notch with cookware loved by chefs.
Another safe bet is the Weber Charcoal Go-Anywhere Grill, which gives a rectangular cooking surface for cooking wider cuts and whole fish. Add a Weber Grilling Basket to keep tender food a bit further from the flames.
These hard workers are the types of grills that can take your culinary aspirations from a spark to a flame in no time.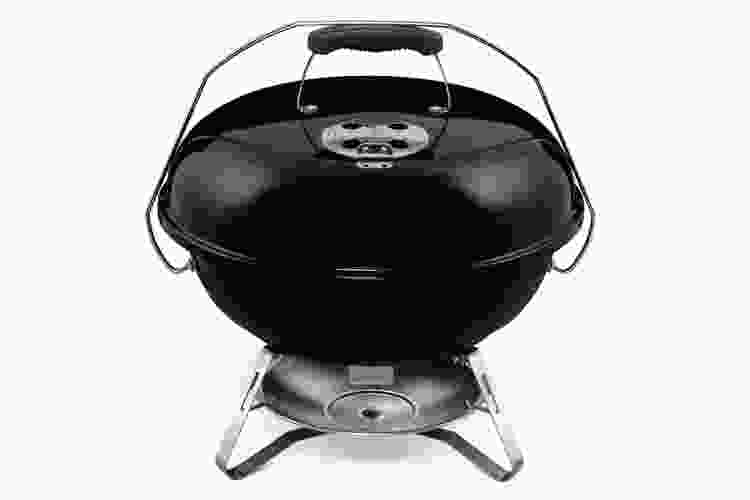 Charcoal Grills Pros and Cons
Pros
Flame-broiled flavor
Charcoal can impart hickory, apple and other flavors
More heat than gas grills
Cons
Can be difficult to light
Coals need to be stoked
Coal ash makes clean-up challenging
Smokers
The smoking movement has really heated up in the last decade, with manufacturers bringing more models to market. Though smokers aren't officially grills, they are fire-fueled cookers that allow low-heat slow cooking of meats of all kinds for tender, juicy, smoky-flavored outdoor dining. Some of the more extensive smoking methods can take weeks to complete. And when it comes to flavor, the possibility of adding layers of mesquite, apple, maple and more should keep these types of grills in the forefront of your mind.
If smoking sounds like your preferred option, the Weber Smokey Mountain 22" Cooker lets you track internal temperature via a lid-mounted gauge, rust-proof vents and a long-lasting porcelain water pan. It's ideal for backyard parties and holidays that call for something extra-special on the table.
An imaginative model like the Nordic Ware Kettle Smoker lets you take the smoking fun indoors or outdoors for a fully customizable grilling experience no matter where you cook.
The potential these types of grills offer instantly broadens your options for crafting flavorful spreads for all occasions.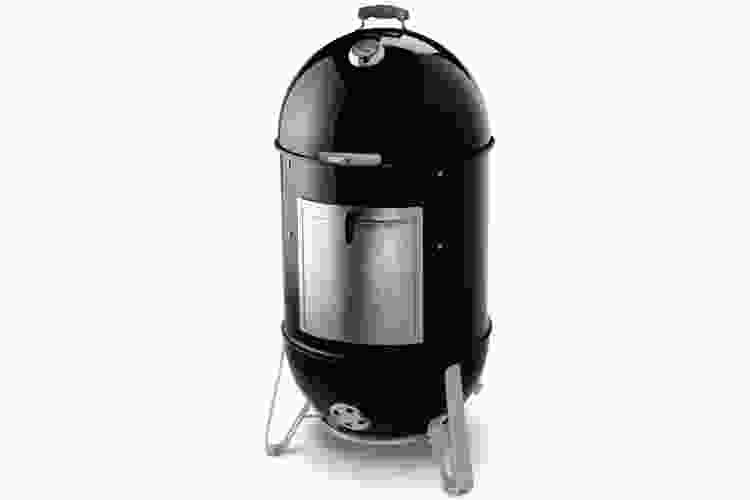 Smokers Pros and Cons
Pros
Give meats of all kinds incredible smoked flavor
Great for larger cuts and dehydrated foods like jerky
Useful year-round in any kind of weather (indoor smokers only)
Cons
Not ideal for smaller cuts
Can be a time-consuming cooking process
Require an external heat source to provide smoke
Shop Like a Chef in the Cozymeal Shop
Update your kitchen with top-rated cookware. Beloved brands, easy returns and guaranteed price-matching.
Electric Grills
The convenience of electric grills makes it possible to bring the BBQ indoors. And with no extra fuel or heating source needed, you can grill to your heart's content in any environment on these types of grills. All you need is access to a socket or a generator. The most notable distinction between electric and other grills is the absence of flames, which provides a different experience when it comes to flavoring your food. With a bit of creative seasoning, you can even compensate for that.
What these types of grills may lack in fire, they make up for with convenience. A model like the Charbroil Edge Electric Grill gives you the best features of a traditional stove and a classic grill, including 330 square inches of cooking space and an auto-clean feature that makes maintenance an easy task. A Brushtech Heavy Duty Wide Faced 16" BBQ Brush will help you keep your cuts all sauced up with your favorite blend.
You can also try the Weber Q 2400 Electric Grill for a light, portable tabletop electric grill that allows simple set-up wherever the party takes you. The types of grills that make cooking easier are the types of grills you want in your cooker collection.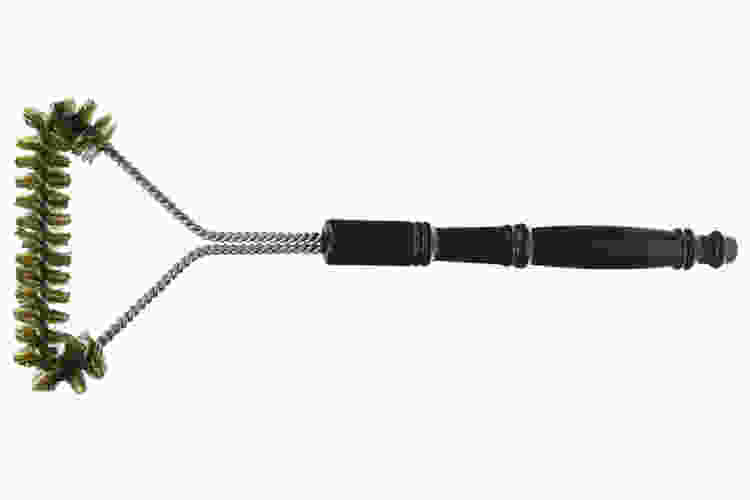 Electric Grills Pros and Cons
Pros
Clean and efficient
Easy to operate
Wide range of heating possibilities
Cheaper fuel-wise than gas grills
Cons
Require an electrical source
Work less efficiently in cold weather
No open-flame flavor like with gas or charcoal grills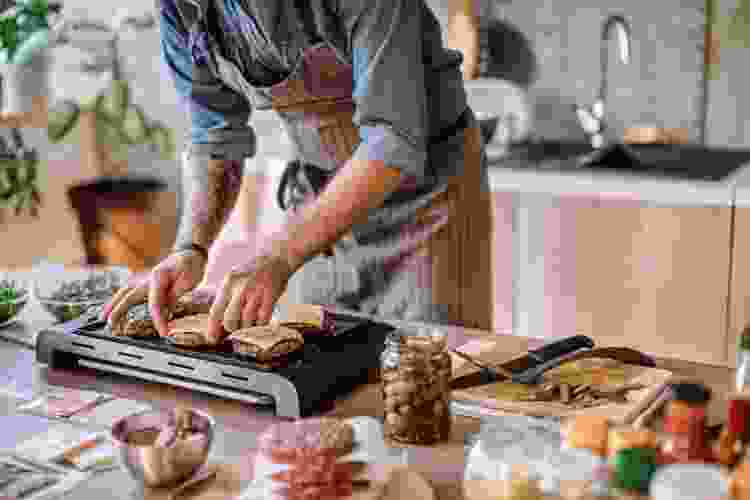 Join 200,000+ Culinary Enthusiasts
Exclusive deals, recipes, cookbooks, and our best tips for home cooks — free and straight to your inbox. PLUS: 500 Rewards Points.
Grilling brings out the flavor in food like no other cooking method can. The versatility found in the various types of grills allows you to perform any kitchen task, no matter where your grill resides. You can create dishes ranging from meats and poultry to vegetables and sides, with a special place on the cooker for desserts, too. And when birthdays and holidays arrive, you can look forward to receiving all kinds of grilling gifts to add to your growing collection.
Once you determine the desired setting and portability for your grill, you'll be able to zero in on the types of grills that will serve you best. Though you may still be earning your grill master wings with the right types of grills on your deck, patio, tailgate and even in your kitchen, there will be no grilling occasion you can't conquer.
For even more ways to elevate your kitchen, check out chef-recommended cookware in the Cozymeal Shop.