The 11 Best Pizza Recipes Around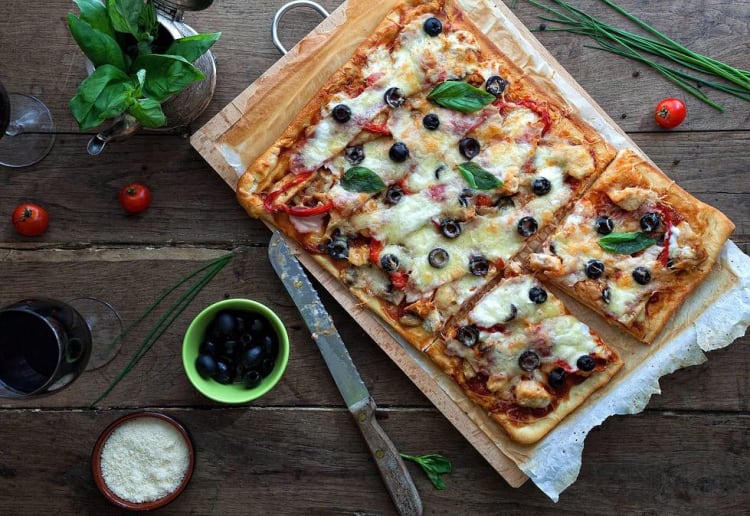 Combine a tender, chewy crust with a slick of bright tomato sauce and a big ole showering of cheese and the result is no less than a little slice of heaven.
The best pizza recipes take just a few quality ingredients: dough, sauce, cheese, and perhaps some toppings. So there really isn't much that stands between you and the homemade pizzas of your dreams.
Once you've mastered the basics and are ready to wade out a little further in the pizza making pool, channel your inner pizzaiolo armed with 11 of the best homemade pizza recipes that really take the cake. Er, pie.
The 11 Best Pizza Recipes Around
These homemade pizza recipes will take your pizza night to the next level.
1. Neapolitan Style Pizza
Naples has achieved legendary status as the capital of good pizza. Minimalism is the name of the game for this homemade pizza recipe. Use simple and fresh ingredients and a wood fired oven to get the cornicione (the poofy lip around the edge of the crust) as well as the charring pattern on the undercarriage and leopard spotting along the rim. For those without a wood fired oven (and that's a lot of us!), you can still achieve tasty results with this Neapolitan style pizza recipe by The Spruce Eats.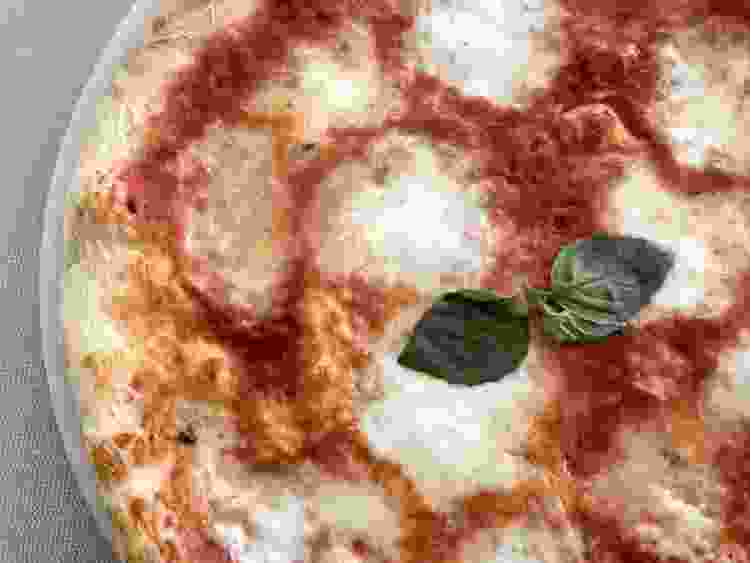 Gourmet Cooking Classes Near You

Take your culinary skills to new levels with guidance from five-star chefs.

Book Now
2. Pizza Bianca
Does pizza need sauce or cheese to truly be a pizza? We don't think so, and the pizza bianca is a perfect example of why. This addictive white pizza is flecked with sea salt and crisp at the edges. It's also a popular option sold throughout Rome. Bring the magic into your own kitchen with this homemade pizza recipe.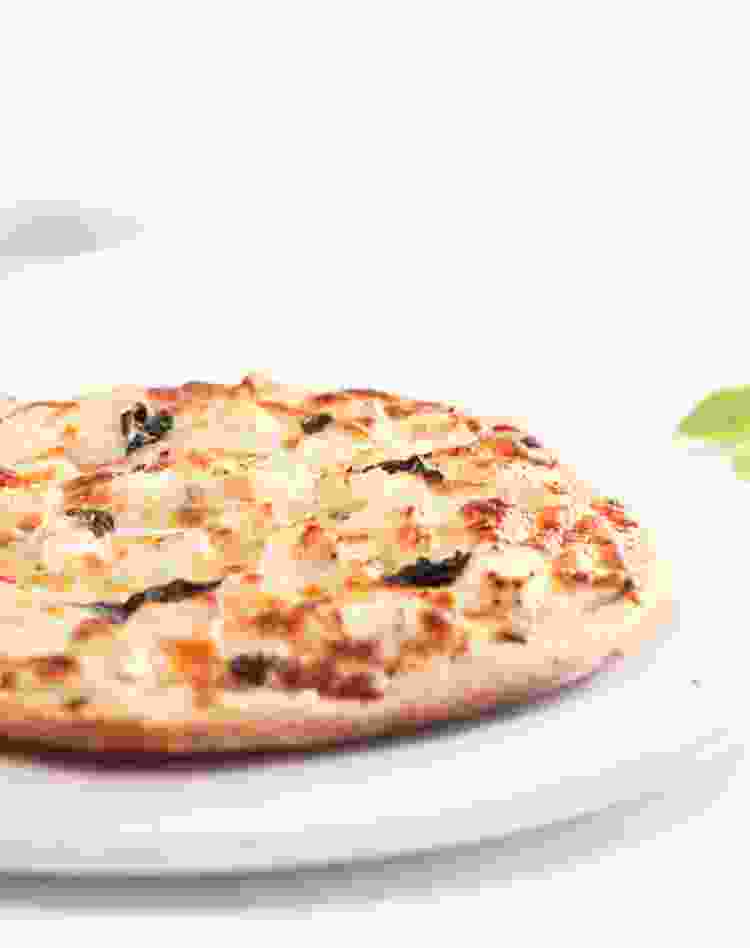 3. New York Style Pizza
Blistered and thick-enough-to-fold-n-go always means New York. New York-style pizza is a version of Neapolitan pizza. Its crust is thin and crisp, but the NYC variety is a tad thicker. The crust holds its form well and offers a tender, chewy bite thanks to the oil in the dough. Anyone can enjoy a city slice at home with this homemade pizza recipe.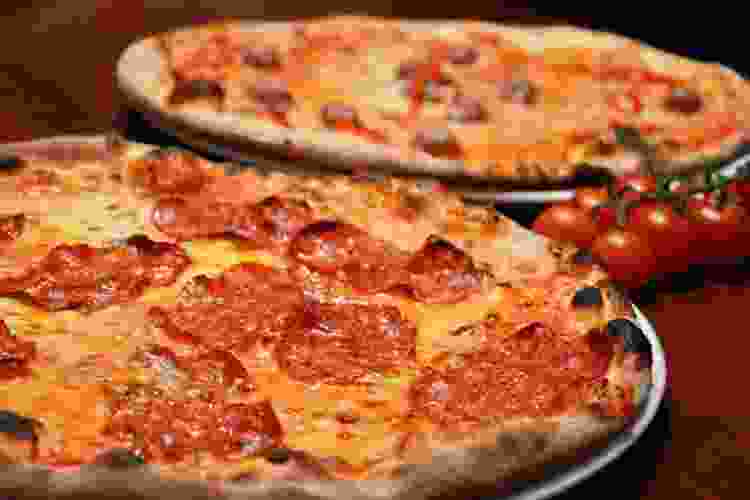 4. Chicago Style Deep Dish Pizza
One of the most renowned styles of pizza comes from the Windy City, where locals dive into monstrous slices with a fork and knife. The crust holds thick layers of mozzarella cheese and thick, chunky-style sauce that has helped make the pizza so well known. You can dive into your own Chicago style deep dish pizza at home with this homemade pizza recipe.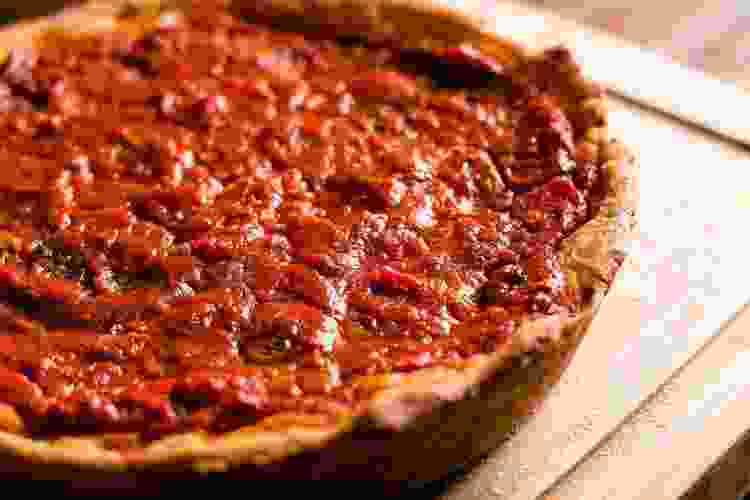 5. Pizza Margherita
Sometimes the simplest ingredients combined in the simplest of ways have the power to transport you into a state of bliss. Such is the power of the Margherita pizza. The secret to a great pizza Margherita is to use the best ingredients you can find: bright tomato sauce, chewy mozzarella cheese and verdant basil all layered atop a crisp, chewy crust. Learn to make it with this pizza recipe at home.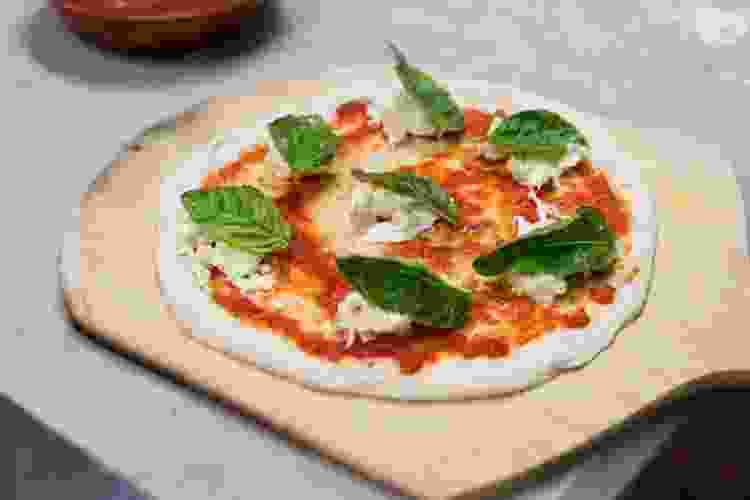 Book an Online Cooking Class Today
Five-star chefs. Step-by-step coaching. Flexible menus. Come see what's cooking in a live online cooking class.
6. Cauliflower Rice Pizza
Recipes for cauliflower pizza crust are everywhere and the methods vary, but the most important part is squeezing as much of the water out as possible before forming the crust. It takes a little work, but it's definitely worth the effort. Plus, cauliflower crust pizza has magical abilities to curb that greasy pizza craving, and it makes for a legit healthy breakfast.
7. Vegan Hawaiian BBQ Pizza
Take a trip to the Hawaiian Islands with each and every bite of this tropically delicious vegan pizza recipe. This Hawaiian BBQ pizza is sweet, spicy, smoky and completely vegan! The sweet and savory components of pineapple and onion play ever so nicely together, while this classic combo gets taken a step further with an easy homemade barbecue sauce.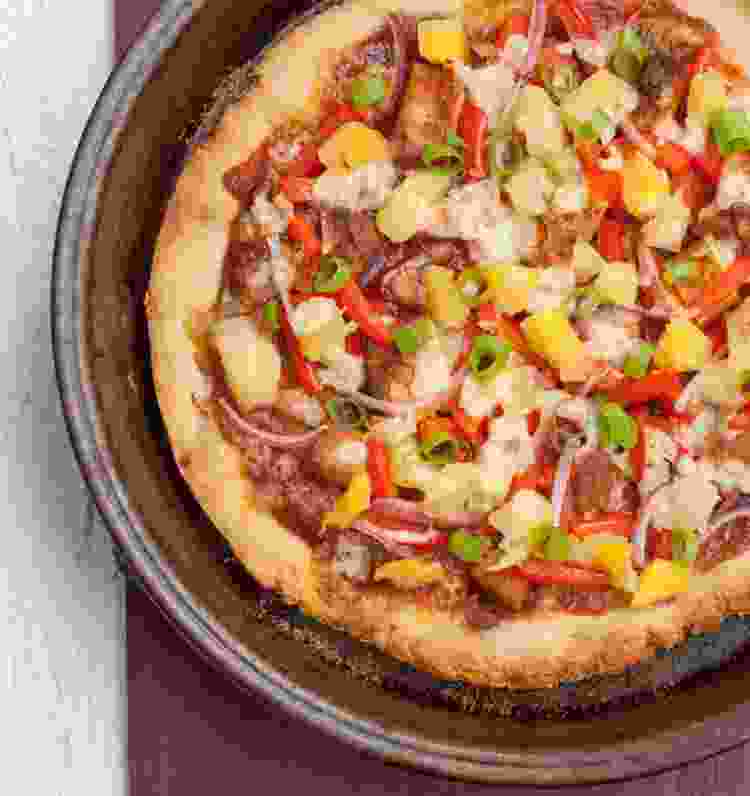 8. Naan-Traditional Tandoori Paneer Naan Pizza
This tandoori paneer naan pizza recipe has all the elements of a traditional pizza, but with a slight, flavor-packed twist. Topped with paneer, mozzarella, yogurt, spices and vegetables, this delicious and refreshing treat works both in the air fryer and the oven.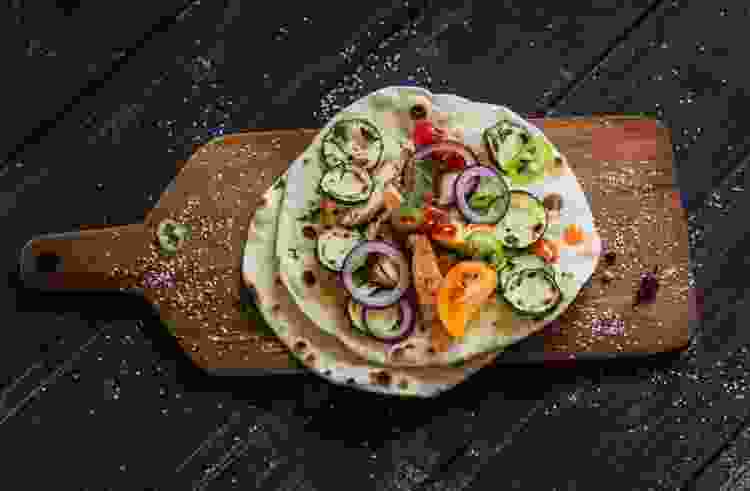 9. Pizza alle Patate
Pizza alle patate e rosmarino e agilo sounds much more alluring than the English translation of "potato pizza with rosemary and garlic." It also sounds like something that would be very heavy, but it's actually quite the opposite. Requiring all of three ingredients, it's best eaten alongside a green salad or an array of spring veggies. Learn it with this recipe.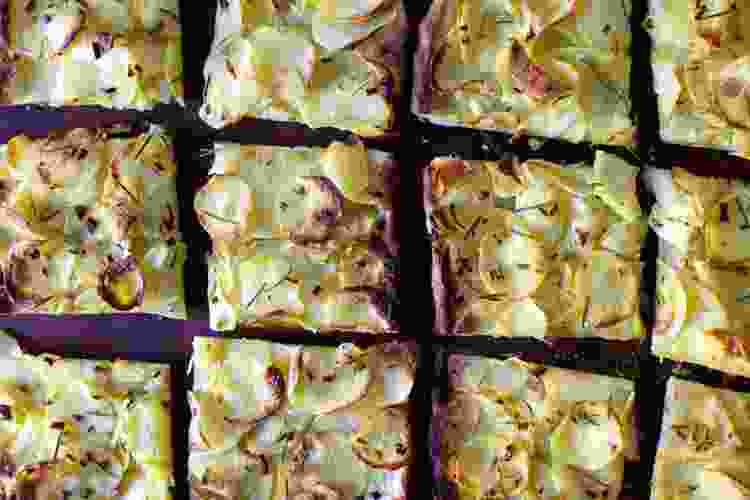 10. Amatriciana Pizza
Amatriciana sauce is a mouthful in more ways than one. Full of sophisticated flavors, it gets its depth from guanciale, Italian salt-cured pork jowl, and is quick-cooked to ensure that the tomato flavor remains a bright and necessary contrast to the rich pork. Chili flakes and a dose of black pepper also offer just enough spice to keep things interesting. Try it out with this homemade pizza recipe.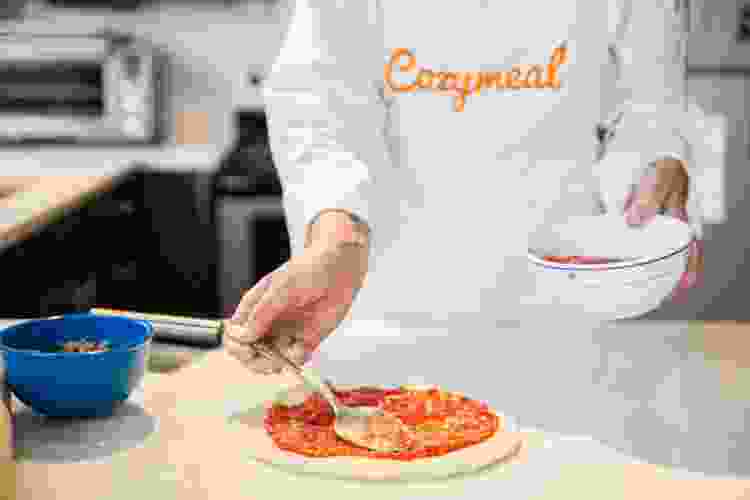 Book a Gourmet Cooking Class Now
Kick-start your culinary confidence with help from a world-class chef. See what's cooking in your city today.
11. Chocolate Pizza
Smooth chocolaty hazelnut spread slathered atop a warm pizza crust and sprinkled with chopped bittersweet, white chocolate and chopped hazelnuts. You are in for a real treat. Top with fresh strawberries or coconut for bonus points and end up with a rich, indulgent pizza that is sure to put you over the edge in the best of ways with this dessert pizza recipe.

Join 200,000+ Culinary Enthusiasts
Exclusive deals, recipes, cookbooks, and our best tips for home cooks — free and straight to your inbox. PLUS: 500 Rewards Points.
There's a treasure trove of pizza recipes and techniques out there, ranging from regional classics to home kitchen adaptations and twists. Has it all been covered? Absolutely not. One of pizza's greatest qualities is that you can't put it in a box (well…at least figuratively). Here's to hoping the list of homemade pizza recipes continues to grow and evolve indefinitely. Cin cin!