National Bittersweet Chocolate Day: January 10, 2023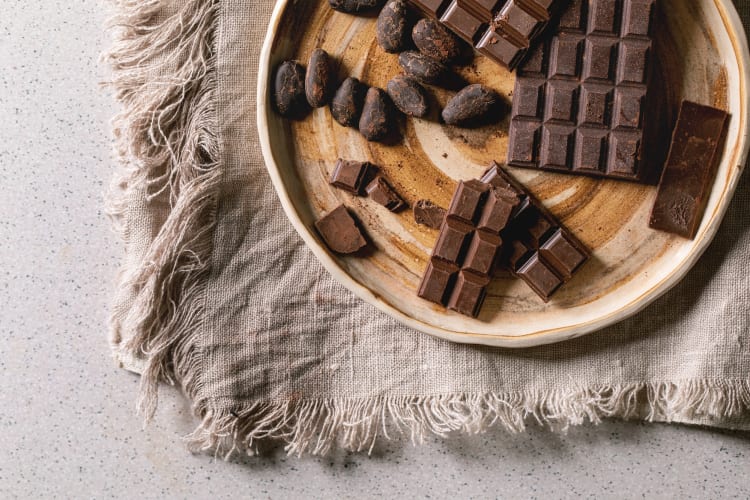 January 10th is National Bittersweet Chocolate Day, a celebration of one of life's most delicious delights: chocolate with an edge! Lovers of a more sophisticated chocolate experience crave this lightly sweet form for its rich texture and deep flavor, which forgoes the milk and much of the sugar to create a more balanced profile. If milk chocolate is the preferred form for more youth-oriented candy, bittersweet is a rich treat for grown-up chocolate fans to savor.
What can you do to show your affection for this deluxe confection on National Bittersweet Chocolate Day? We've collected a sweet selection of ideas, recipes and fun facts about bittersweet chocolate to get you started on this fun food holiday. Whether you jump into a full-blown fondue festival or sample a savory array of bars and bites, your National Bittersweet Chocolate Day celebration is bound to be delicious!
Jump to Section
Gourmet Cooking Classes Near You
Take your culinary skills to new levels with guidance from five-star chefs.
8 Ways to Celebrate National Bittersweet Chocolate Day
1. Baking Classes
Celebrate National Bittersweet Chocolate Day by trying an expert-led baking class. West Coast chocolate lovers can indulge in baking classes in San Francisco, while baking classes in Houston have the Alamo State covered. You'll find an array of cooking classes near you that help you incorporate bittersweet chocolate in a variety of delicious desserts, confections and even main dishes. There are even online baking classes that let you get in on the chocolate goodness from your own kitchen.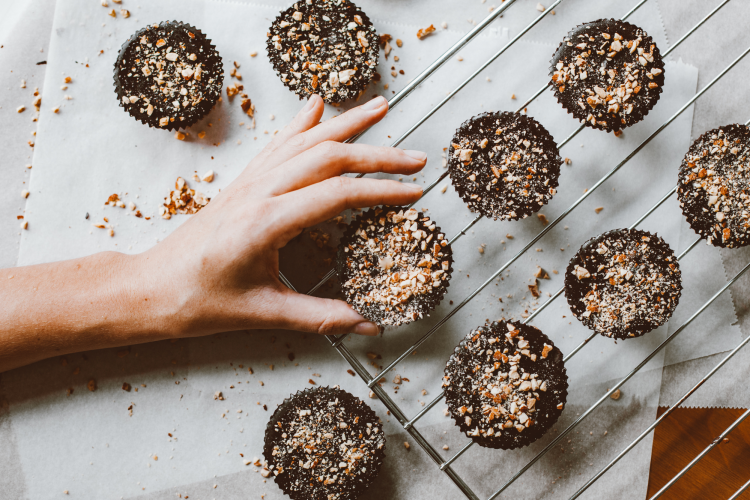 2. Hot Chocolate
Using bittersweet chocolate in hot chocolate concoctions will let you experiment with richer flavors by tempering the sugary sweetness. Begin by melting dark chocolate over a double boiler to use as a base. Then, add cream, milk, water and sugar to create a formula that works best for you. For a special National Bittersweet Chocolate Day get-together, invite friends to sample a few different recipes and vote for their favorite.
3. Dipped Candies
Try making your own candies as part of your National Bittersweet Chocolate Day festivities. It's as simple as melting bittersweet or dark chocolate in chip or bar form and adding nuts, pretzels, potato chips and other candies to the mix. Scoop the mixture onto parchment paper and pop it in the fridge or freezer to set. If the chocolate is too thick even after melting, add a bit of coconut oil to thin it out. This will give the finished product a fun crackle, too.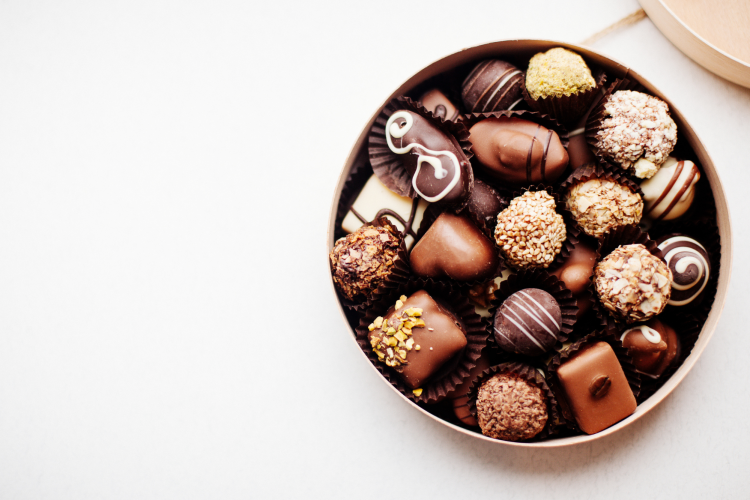 4. Mole
Make your own mole sauce to kick off your National Bittersweet Chocolate Day commemoration with a different kind of chocolate treat! Mole is a traditional Mexican sauce made from bittersweet chocolate mixed with warm spices and even warmer chiles. Mole can be used with chicken, enchiladas or beans and rice as a substitute for the usual red or green sauce. The chocolate adds layers of complexity that play against the warmth, bringing new flavors to your favorite Mexican dishes.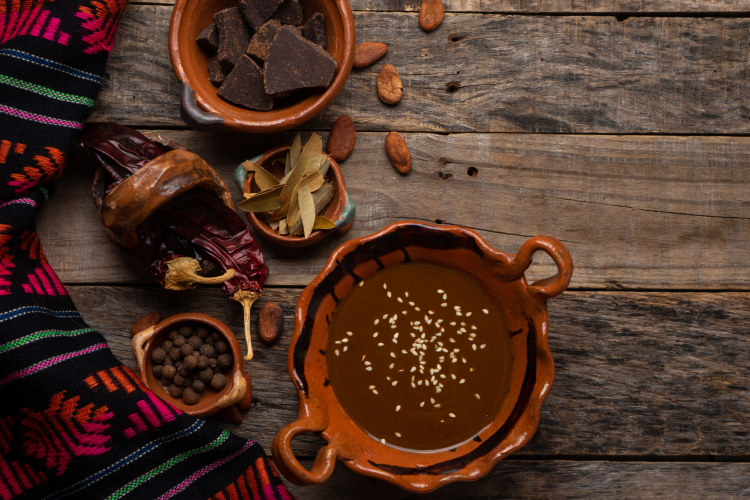 5. Fondue Night
Melted chocolate in any form is a welcome indulgence, but planning a fondue night on National Bittersweet Chocolate Day provides an extra-special luxury. If you have multiple fondue pots, you can try a few levels of cocoa content to create a bittersweet chocolate buffet. You can also add several bittersweet chocolates to a single pot and make your own custom blend. Poundcake cubes make great dippers for your chocolate fondue, as well as fresh fruits, cookies, breads and marshmallows.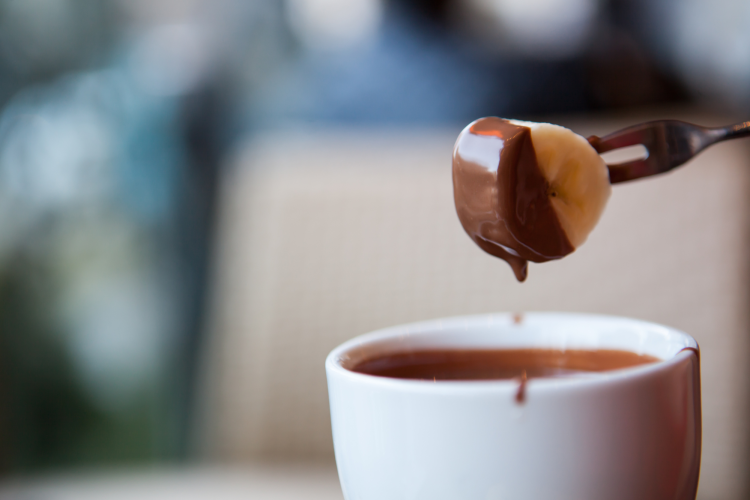 Book an Online Cooking Class Now
Ready to perfect your homemade pasta, paella or pad thai? Join a world-class chef from the comfort of your kitchen.
6. Chocolate Tasting
National Bittersweet Chocolate Day is the perfect time to acquaint yourself with the variety of bittersweet and dark chocolate flavors. Pick up a selection of bittersweet chocolates in several cacao percentages, set out a pretty tray with a few squares of each and see which one is your favorite. Be sure to include flavored bittersweet chocolates with elements of mint, spice and fruit flavors to ramp up the enjoyment.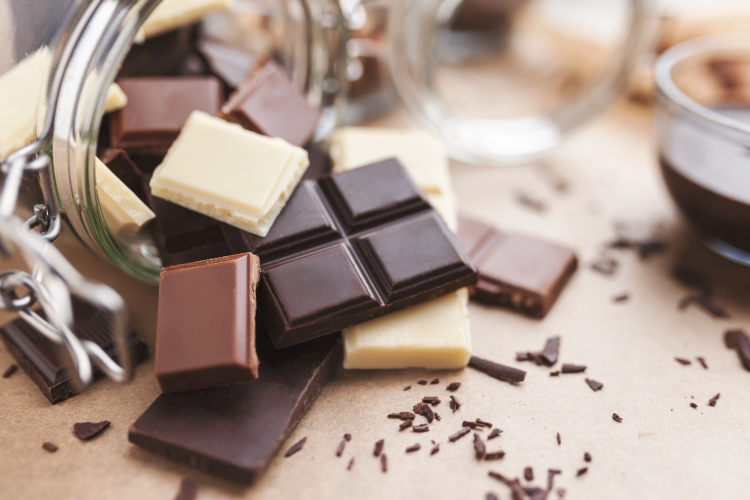 7. Chocolate Soup
For a truly gourmet bittersweet chocolate specialty, try your hand at making this chocolate soup from Sugar Hero! This rich confection falls somewhere between chocolate pudding and chocolate sauce, and uses dark or bittersweet chocolate to flavor a silky dessert made from cream and eggs. You can top your soup with grated dark chocolate, fresh fruit or croutons made from toasted croissant pieces. A dollop of crème fraiche adds an elegant garnish to this festive National Bittersweet Chocolate Day treat.
8. Bittersweet Chocolate Cocktails
Satisfy your love of both bittersweet chocolate and craft beverages by creating cocktails to celebrate National Bittersweet Chocolate Day in style. Pick up a bottle of chocolate bitters to bring bittersweet chocolate flavor to your favorite drinks or mix up a few sips made with the bittersweet chocolate lover in mind. You'll find recipes for chocolate martinis, chocolate old fashioneds and other classic blends that use bittersweet chocolate flavor notes as an intriguing base. You might even find some more inspiration in an online mixology class!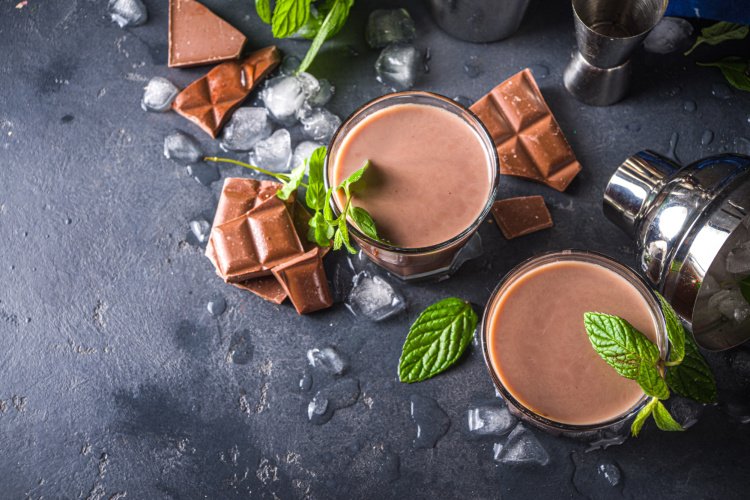 6 Fun Facts About Bittersweet Chocolate
Toll House Cookies were invented on accident in 1939, when Ruth Wakefield added chopped bittersweet chocolate pieces to her cookies, believing they would melt into the dough while baking. They remained intact, and Ruth began selling the very first chocolate chip cookies. Bake a batch as a National Bittersweet Chocolate Day tribute!


The FDA defines bittersweet chocolate as chocolate that contains by weight at least 35% chocolate liquor. Chocolate liquor is defined as the product that results from finely grinding down cacao nibs. America's Test Kitchen calls out that there is no distinction made between bittersweet, semisweet and dark chocolate, as long as the chocolate liquor percentage is maintained.
The Aztecs believed chocolate beans were a gift from their gods and treated chocolate with great reverence. Per History, they served a ceremonial cacao-based drink they called "xocolatl," which was the ancient ancestor of modern chocolate. The name means "bitter water," an indication that chocolate was meant to be bittersweet from the very beginning!
Book a Gourmet Cooking Class Now
Kick-start your culinary confidence with help from a world-class chef. See what's cooking in your city today.
You can make a homemade version of bittersweet chocolate to use in recipes. To create your own bittersweet chocolate substitute in cooking and baking, combine three tablespoons cocoa powder, two tablespoons sugar and one tablespoon of butter or oil to create a one ounce serving. Make multiples to increase to suit the recipe you're creating.
According to Healthline, bittersweet chocolate is a great source of helpful antioxidants as well as providing essential minerals such as iron, copper and magnesium. Studies have suggested that this decadent nibble may even help lower cholesterol and control blood pressure. Not bad for such a delicious treat!


A 2016 Huffington Post article identifies Ghirardelli 60% Cacao Bittersweet Chocolate Premium Baking Bar as the best bittersweet chocolate bar for baking. Though it may not hit the 70% cocoa mark, it sounds like a sure winner for your National Bittersweet Chocolate Day creations!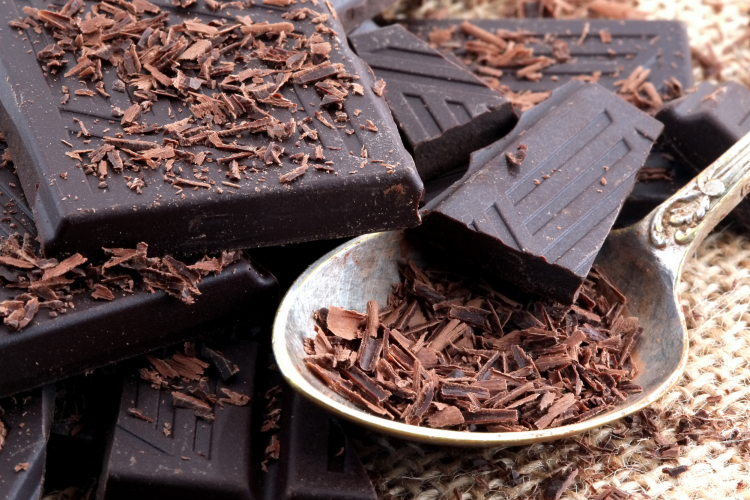 Our Favorite Recipes With Bittersweet Chocolate
Want to indulge your sweet tooth on National Bittersweet Chocolate Day? Here are some of our favorite recipes where dark chocolate is the star:

Join 200,000+ Culinary Enthusiasts
Exclusive deals, recipes, cookbooks, and our best tips for home cooks — free and straight to your inbox. PLUS: 500 Rewards Points.
For chocolate fans in search of a more sophisticated treat, National Bittersweet Chocolate Day is a perfect occasion to sample from the darker side of the chocolate spectrum. Even if you've never tried this adult version of the world's beloved candy, it's never too late to get in on the excitement. The results are sure to be more sweet than bitter!
For even more fun ways to explore your favorite foods, check out other experiences happening on Cozymeal.