Cheers to National Margarita Day: February 22, 2023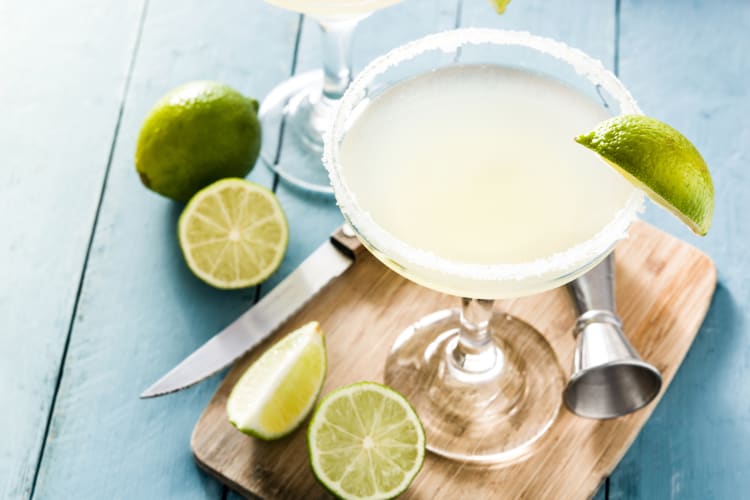 Did you know that National Margarita Day is on February 22? That's right, the second month of the year isn't just for celebrating love and indulging in chocolates. It's also a time to enjoy your favorite beverage, fit for a fiesta.
National Margarita Day is the perfect time to pay homage to one of Mexico's most infamous cocktails. Luckily, there are plenty of ways to take part in the fun. Whether you want to host your own party, enjoy a quiet evening or take to the town, you'll have an amazing time sipping and celebrating.
Jump to Section
Book an Online Mixology Class
Craft cocktails. Palate-pleasing food pairings. Master mixologists. Skip the crowded bar scene and host your own virtual happy hour.
12 Ways to Celebrate National Margarita Day
The number of ways to celebrate National Margarita Day is just as countless as the variations of the drink. No matter what your preferences are, you can take advantage of the day in your own festive way.
1. Learn to Mix Margs Like a Pro
Making the perfect margarita is an artful skill. Learn to craft them like a seasoned bartender in a mixology class. The best part is, you don't even have to leave your own kitchen. An online mixology class allows you to learn new drink-making techniques over video with an expert in real time. Then, relax and enjoy the refreshing concoctions you've created.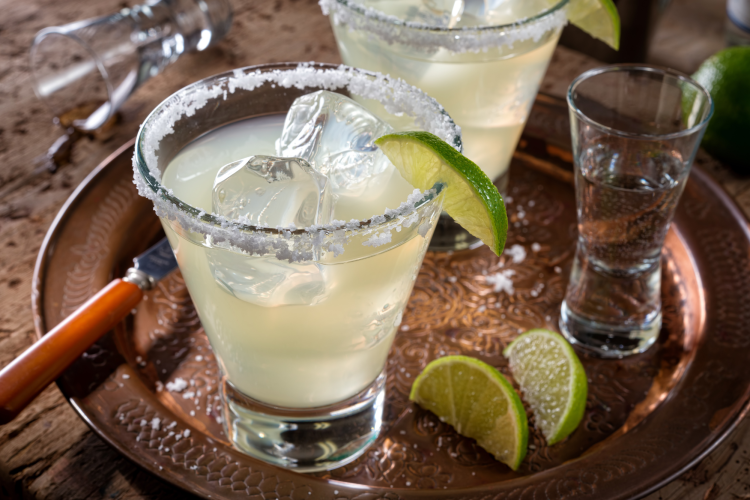 2. Celebrate Margarita Day With a Taco Bar
Naturally, margaritas pair amazingly with Mexican food. Why not make it a full National Margarita Day meal and set up a taco bar for your and your closest friends? Warm some soft tortillas and crunchy shells and create a buffet-style spread. Warm up taco meat in Crock-Pots and fill small bowls with all of the fixings. Lettuce, chopped tomatoes, black olives and shredded cheese are all must-haves. Add salsa, guacamole and sour cream to top it all off and, of course, a big pitcher of margs to wash it all down.
3. Explore the Best Margaritas in Your Area
Go on a tasting tour of your area to celebrate the day. You likely have some hidden gems that are mixing up great drinks that you've never been to. Do a little online research and find National Margarita Day specials near you. Make an itinerary, secure a driver and head out on the town. Keep track of all of the margaritas that you try on your phone so you know where to go next time your need a refreshing drink.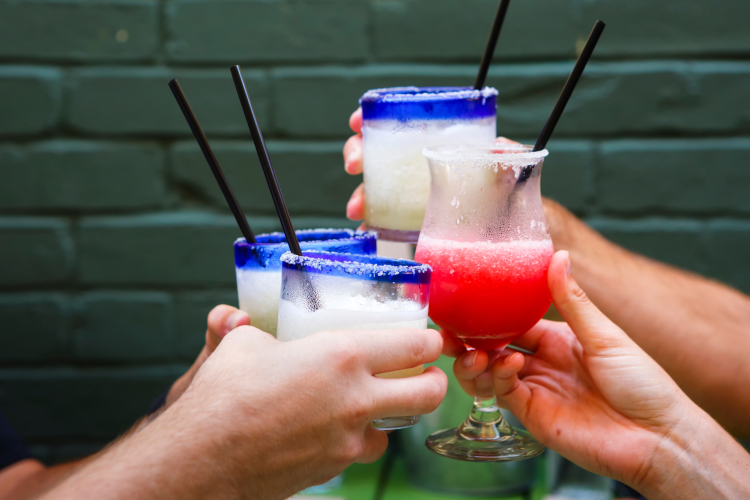 4. Create a Margarita Flight
Expand your palette and explore new flavors with a margarita flight. Gather a few friends and select a few online recipes. Mix up a pitcher of each and pour a set of samples for each person to try. Sip and discuss as you enjoy your flight and cheers to National Margarita Day.
Join an Online Mixology Class
Craft cocktails. Palate-pleasing food pairings. Master mixologists. Skip the crowded bar scene and host your own virtual happy hour.
5. Kick Off National Margarita Day With Breakfast
Start your celebration off right with a perfectly-themed festive breakfast. Breakfast margaritas are a popular recipe with the typical mix of tequila and lime juice. However, in these, ingredients like orange marmalade or OJ are added to make them more morning-approved. Mix your drinks and whip up some huevos rancheros for the perfect way to start the day.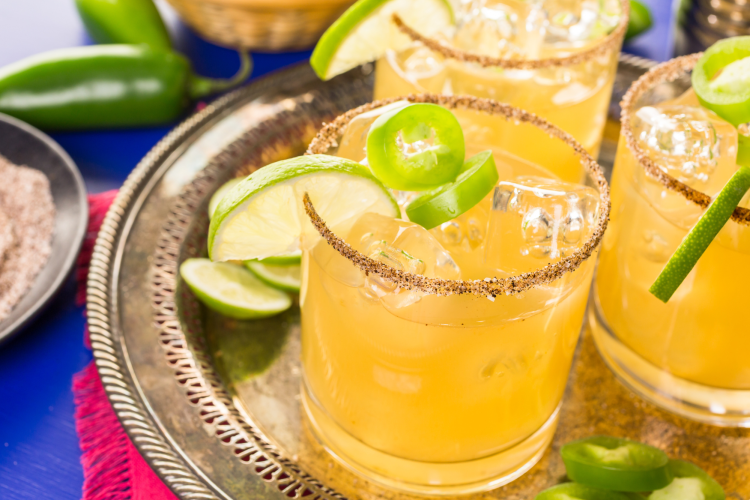 6. Margaritas and a Movie
Why not enjoy your margaritas immersed in their culture? Host a margarita movie night with your friends or family to relax and enjoy National Margarita Day. To avoid annoying interruptions, pre-mix a big container of large batch margaritas so you can refill quickly during the movies. Then, stream an iconic Mexican flick like Frida or Desperado to enjoy as you sip. If you have kiddos to keep busy, stream the entertaining Coco for an on-theme choice to capture their attention.
7. Make a Frozen National Margarita Day Treat
Margaritas are already refreshing in their own right. But, when you create frozen versions, it takes the coolness to a whole new level. Whip up some frozen margaritas in your blender using your favorite recipe and some cubed ice. Or, prep the night before and make margarita popsicles. Purchase popsicle molds and mix up a batch of margs to fill the molds. Keep in mind that lower-proof drinks freeze better, so you might have to adjust your tequila content accordingly.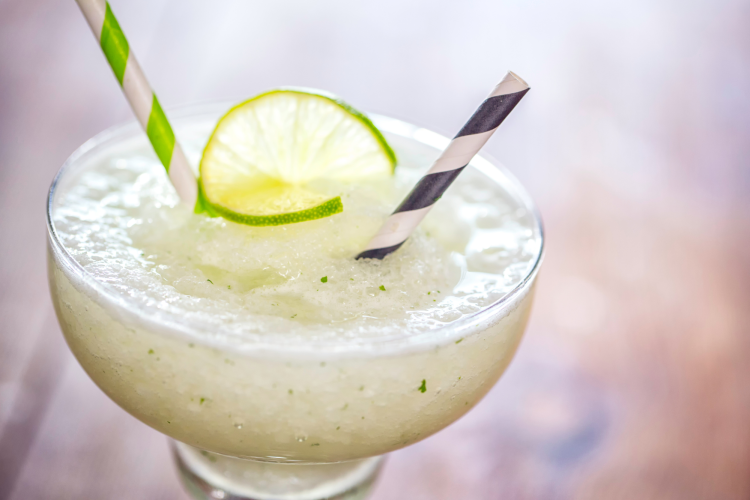 8. Create Your Own Signature Margarita
To celebrate National Margarita Day, why not create your own signature drink? Start with the basic mix of tequila, orange liquor and lime. Then, add ingredients that fit your favorite flavor preferences. If you love spice, toss in some sliced fresh jalapeños. Or, if you love fruit tastes, shake some berry jams or tropical juice into the mix. Maybe you love more earthy notes. Adding beet juice or lavender syrup can create a signature marg that's truly one of a kind.
9. Have a Margarita Mix-Off
Enjoy a little National Margarita day friendly competition with a mix-off. Gather your friends and ask everyone to whip up their favorite recipe. Then, each participant takes a taste of each one and rates it from 1 to 10. The novice bartender with the highest average wins and is named the all-time margarita mixer.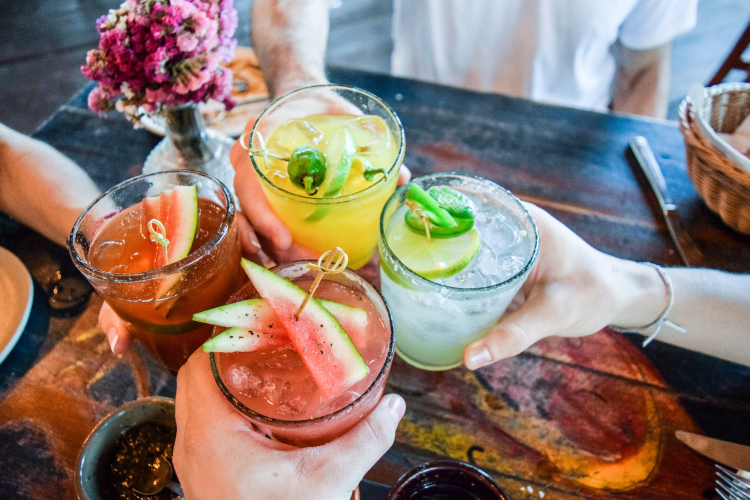 Book an Online Mixology Class Now
Master the art of mixology from home with live online mixology classes. Embrace your inner craft cocktail connoisseur.
10. Explore Margarita Scented Items
If you love the taste of margaritas, you likely enjoy the bright and citrusy smell, too. Purchase some margarita-scented items for National Margarita Day to delight your senses. A margarita candle is sure to fill your home with tropical vibes. Or, lather up with margarita soap or lotion in the refreshing scent for a pampering treat.
11. Learn to Beautifully Garnish
Margaritas aren't only palate pleasing, they can also be stunning to look at. Part of their charm is the rim, where traditionally salt or sugar is placed to enhance the flavor. Experiment with other garnishments to vary the look and add to the overall taste. Lemon pepper is a stunning addition to a spicy margarita and smoked salt can play nicely off a sweet concoction. Then, have fun with other garnishes like edible flowers, citrus wedges and herbs to create your own artful National Margarita Day creation.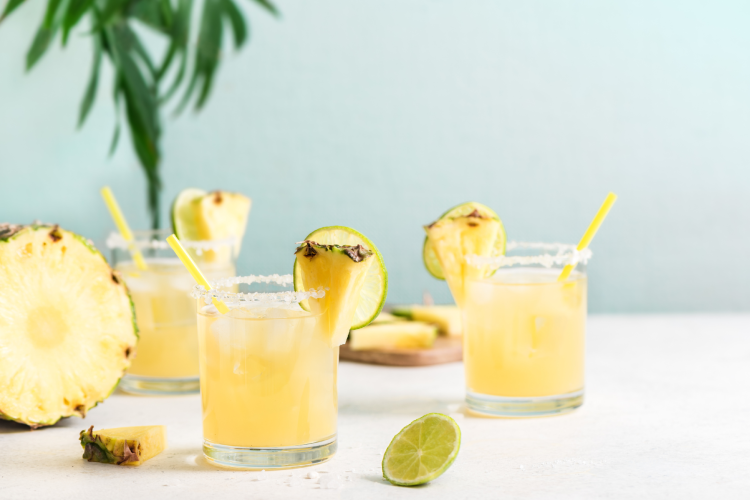 12. Head to the Margarita's Birthplace
What better way to celebrate National Margarita Day than by heading to its homeland? Whether you love the beach or the pool, there are countless resorts across Mexico with amenities you'll love. Spring for an all-inclusive and sip margaritas under the sun to your heart's desire. This will also give you a chance to explore Mexico's rich culture and experience authentic cuisine like nowhere else in the world.
10 Fun Facts About Margaritas
The exact origins of the original margarita are unknown. Though, many believe it was born in a Tijuana eatery in the 1930s. Smithsonian Magazine says that owner Carlos "Danny" Herrara whipped up the drink to please a customer looking for a tequila-based cocktail without the burn of straight liquor.


Though margaritas are a Mexican treasure, Americans love the drinks too. So much so that 60% say it's their favorite, making it the most popular cocktail in the U.S. according to Cision PR Newswire.


One of the most expensive margaritas in the world was actually created by London food and beverage director Jayson Goldstein just prior to National Margarita Day in 2016. According to Forbes, the NYC Billionaire Margarita rings in at $1,200 and is made from one of the rarest and most coveted Patrón tequilas.
Book an Online Mixology Class
Craft cocktails. Palate-pleasing food pairings. Master mixologists. Skip the crowded bar scene and host your own virtual happy hour.
To most, lime juice is typically the go-to choice for margaritas. However, the technical definition includes tequila, orange liquor, and lime or lemon juice. So, if you're out of lime juice or simply want to mix things up, squeeze a few fresh lemons for your next batch.


Margaritas might be a fruity fave. However, the Spanish word actually translates directly to the flowery word "daisy" in English.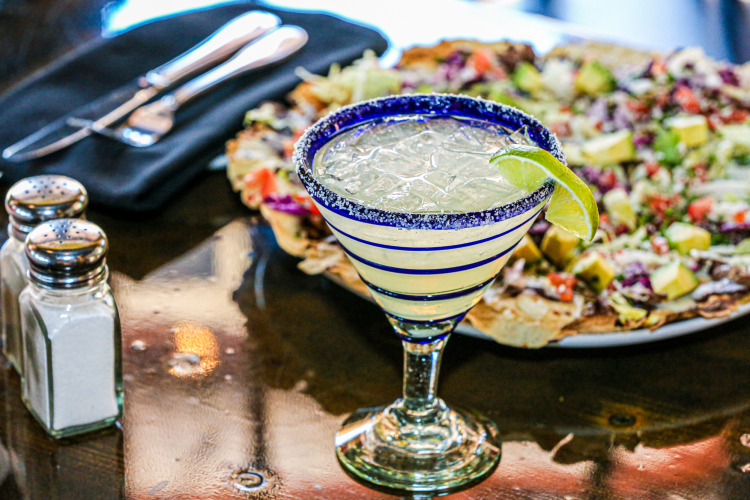 National Margarita Day is all about celebrating with friends. And with a jumbo margarita, you can do just that. However, you might not need one as big as the world record holder — an 8,500-gallon cocktail whipped up in Las Vegas, Nevada, per Guinness World Records.


Margarita-lover Jimmy Buffet coined his hit song "Margaritaville" based on the drink. It became one of the most popular songs of all time and launched an entire lifestyle brand. Now, there are resorts, restaurants and stores all over the United States that share the moniker.


Will you be enjoying your bevvie frozen or on-the-rocks on National Margarita Day? Research from Shane Co. shows that the country is nearly equally divided with 52% preferring it over ice and 48% opting for a slushie treat.


There's a scientific reason for that salty rim tasting so awesome with your sugary drink. Human bodies have a natural predisposition to crave this sweet and salty flavor combination that dates back to primal days.


Tequila maker Jose Cuervo made their National Margarita Day Celebration out of this world. Thanks to some helpful rocket scientists, the team crafted a homemade shuttle to launch a container of margarita ingredients into space. Once there, the cold temps froze the shaken mixture before it was released back to Earth, per DigiDay.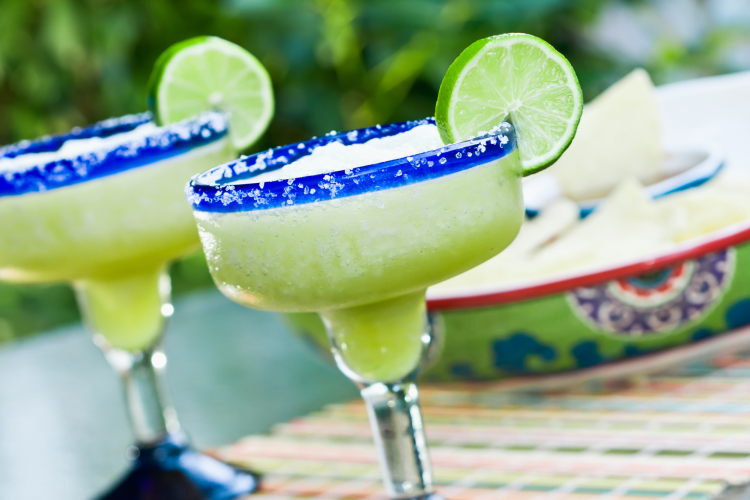 Join 200,000+ Culinary Enthusiasts
Exclusive deals, recipes, cookbooks, and our best tips for home cooks — free and straight to your inbox. PLUS: 500 Rewards Points.
Our Favorite Margarita Recipes
Ready to raise a toast to National Margarita Day? Here are some of our favorite margarita recipes:
There's no one way to celebrate this year's Margarita Day. You can relax with a pre-mixed option, learn to make your own or head to your favorite bar for their version. Either way, you're sure to celebrate all of the reasons that this refreshing cocktail is one of the best around!
For even more fun ways to explore the world of mixology, check out other experiences happening on Cozymeal