61 Gluten Free Desserts
In the past, many dessert recipes relied on wheat flour to make cakes, cookies, pastries and pie crusts, making it hard to find satisfying options when searching for gluten free desserts. Gluten free dessert means a dessert that does not contain gluten, a protein found in wheat, rye, barley or a crossbreed of these grains. Thanks to a more widely accessible selection of gluten free alternatives and a slew of creative bakers catering to allergy friendly and special dietary needs, there is now a diverse and exciting range of gluten free desserts to discover.
From easy gluten free desserts that come together without a fuss to specialized gluten free desserts for vegan or sugar free diets, the vibrant array of gluten free desserts includes refreshing summer treats, cozy fall favorites, decadent holiday delights and internationally-inspired sweets. With a broad assortment of flavors and options for alternative ingredients, many gluten free desserts are easily customized to accommodate a variety of preferences and dietary needs. Here are 61 of our best gluten free desserts to satisfy any sweet tooth.
Jump to Section
Easy Gluten Free Desserts
1. Creamy Fruit Salad
This Indian-inspired Creamy Fruit Salad is a light, easy to make dessert that comes together in one bowl for a quick and refreshing summer treat. From tropical pineapple and kiwi to apples and fresh berries, choose your favorite fruit combinations for fun and flavorful gluten free dessert options.

Try our Creamy Fruit Salad recipe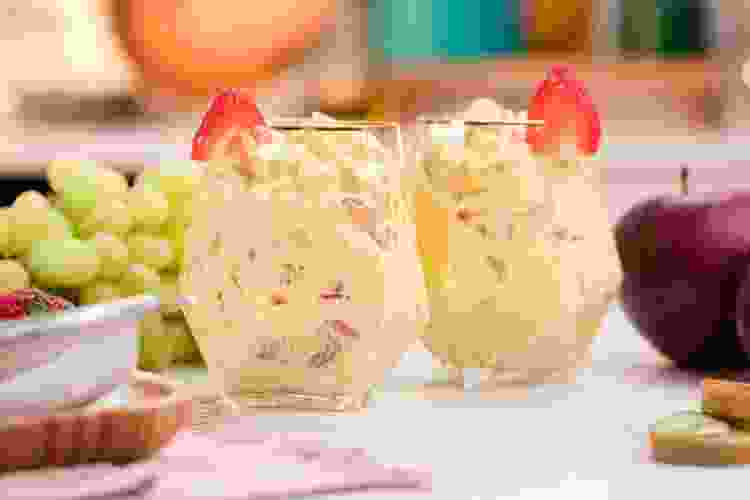 2. Almond Flour Pie Crust
With options to make it savory or sweet, this Almond Flour Pie Crust is an excellent base for everything from gluten free desserts to savory slices. Give your pie a special touch with a decorative rolling pin or colorful pie plate.
Try our Almond Flour Pie Crust recipe
3. Bourbon Caramel Sauce
With its deep, rich and slightly smoky flavors, this Bourbon Caramel Sauce is an elegant topping that is surprisingly easy to make. Use this decadent sauce for a variety of gluten free sweets, from ice cream sundaes to baked apples.

Try our Bourbon Caramel Sauce recipe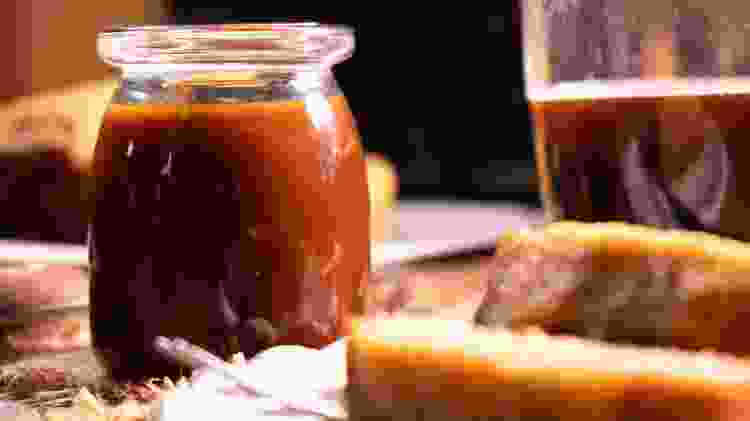 4. Gluten Free Chocolate Cake with Edible Flowers
This beautiful Gluten Free Chocolate Cake with Edible Flowers is an elegant centerpiece that is perfect for just about any celebration. The decadent chocolate cake is frosted with creamy buttercream icing and decorated with colorful edible flowers for a stunning cake that is surprisingly easy to make.
Try our Gluten Free Chocolate Cake with Edible Flowers recipe
5. Gluten Free Ginger Cookies
These soft and fragrant Gluten Free Ginger Cookies combine warm spices and three forms of ginger for a powerful punch of flavor. Sure to become a holiday favorite, these gluten free desserts are fun and easy to prepare.

Try our Gluten Free Ginger Cookies recipe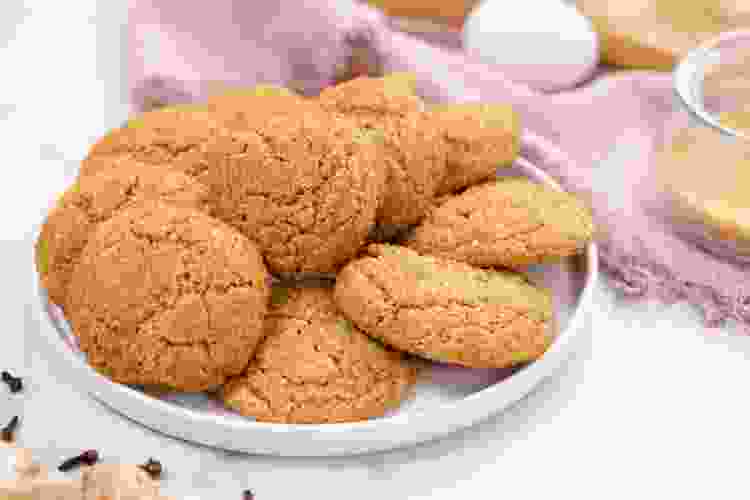 6. German Spaghetti Ice Cream
German Spaghetti Ice Cream is a whimsical, novelty treat crafted to look just like a bowl of spaghetti with red sauce. Vanilla ice cream is pressed through a slotted spoon or potato ricer to create the noodles which are topped with a vibrant berry sauce for a dessert that is easy to make and fun to eat.
Try our German Spaghetti Ice Cream recipe
7. Date Shake
Savor a refreshing twist on a classic treat with this simple Date Shake. Sweet Medjool dates add a caramel-like depth of flavor to the quintessential vanilla milkshake for a cool and creamy gluten free dessert.

Try our Date Shake recipe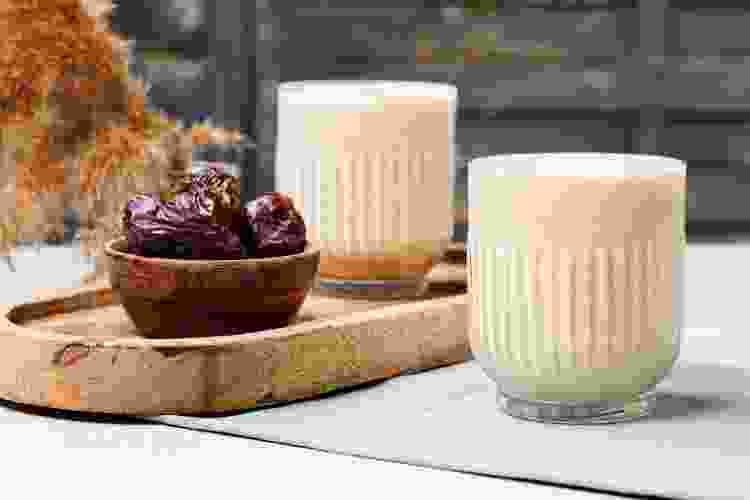 8. Bourbon Sauce
Elevate your favorite gluten free chocolate desserts with this buttery Bourbon Sauce. This decadent glaze is the perfect topping for an autumnal apple cake, swirled into ice cream or drizzled over cheesecake.
9. Gluten Free Cinnamon Rolls
With a few key ingredients, it is easy to achieve these soft Gluten Free Cinnamon Rolls. Whether for breakfast, an afternoon snack or to satisfy a sweet tooth, top these warm rolls with a gooey, sugary icing for a classic treat.

Try our Gluten Free Cinnamon Rolls recipe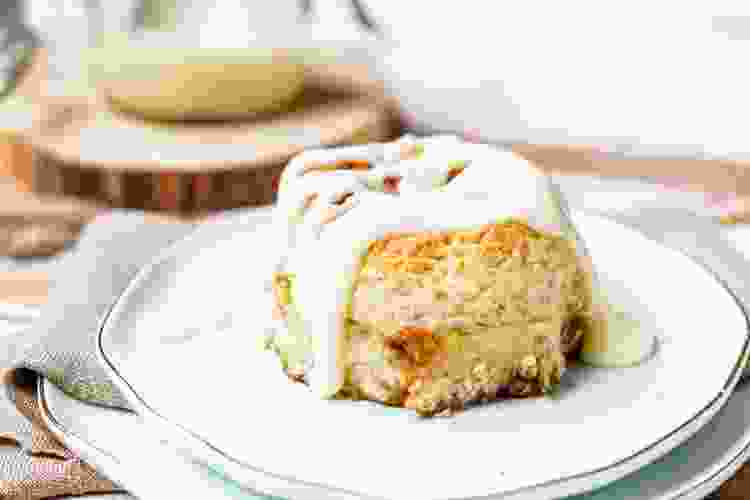 10. Hot Fudge Sauce
Give your favorite gluten free desserts an instant upgrade with this homemade Hot Fudge Sauce. This decadent sauce can be made ahead, stored in the fridge and reheated in just a few seconds for a creamy and rich hot fudge sundae whenever the craving strikes.
Try our Hot Fudge Sauce recipe
11. Peanut Butter Rice Krispie Treats
Put a nutty twist on the classic no bake dessert with Peanut Butter Rice Krispie Treats. Along with a hearty spoonful of peanut butter, finish these irresistible gluten free desserts with a chocolate drizzle and sprinkle of sea salt for an upgraded version of the beloved treat.

Try our Peanut Butter Rice Krispie Treats recipe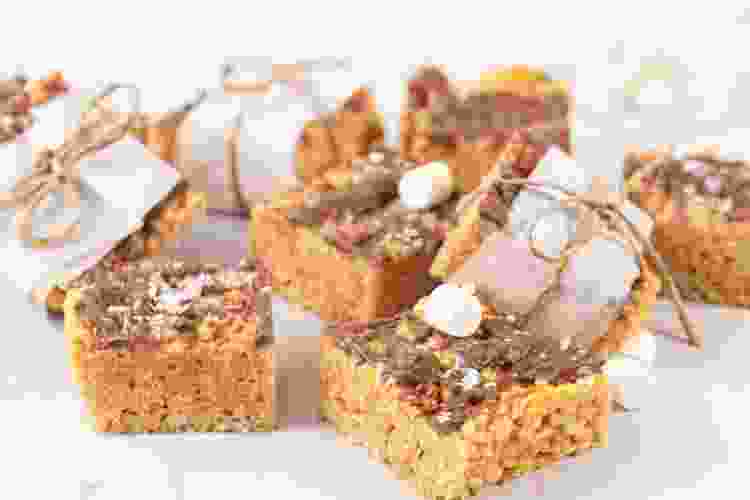 12. Pistachio Cream
Pistachio Cream is a rich, nutty spread made with a decadent blend of pistachios and white chocolate. Enjoy this sweet, versatile concoction as a spread on toast or scones and as a filling for your favorite gluten free desserts such as cakes, cookies or donuts.
Try our Pistachio Cream recipe
13. Agua de Horchata
A refreshing Mexican rice drink flavored with cinnamon and vanilla, Agua de Horchata is a traditional sweet beverage often enjoyed on warm summer days. This cool, creamy drink is an easy to make, sippable treat with a unique texture and the cozy aroma of cinnamon.

Try our Agua de Horchata recipe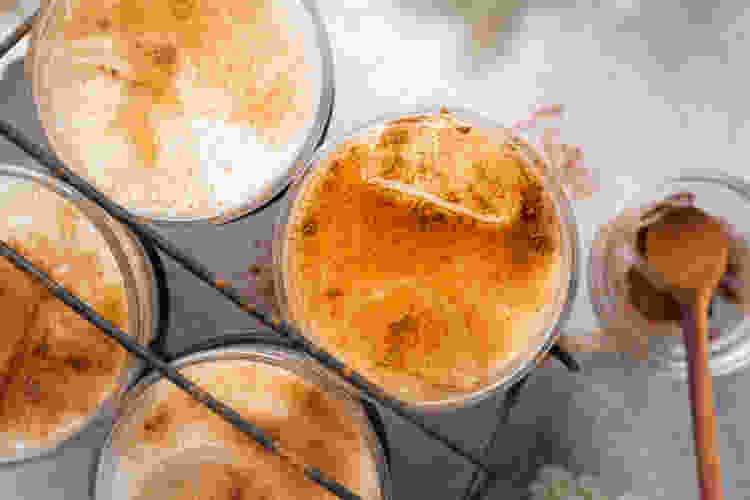 14. Pumpkin Custard
Enjoy a taste of fall any time of the year with warm and comforting gluten free desserts like this silky Pumpkin Custard. Top with toasted nuts and a swirl of whipped cream for an easy and elegant dessert.
Try our Pumpkin Custard recipe
15. Chocolate Lava Cake
An elegant ending to any meal, this decadent, flourless Chocolate Lava Cake feels like it is straight out of a fine dining restaurant. With silky molten centers, these are some of the best gluten free desserts to pair with fresh berries or your favorite ice cream.

Try our Chocolate Lava Cake recipe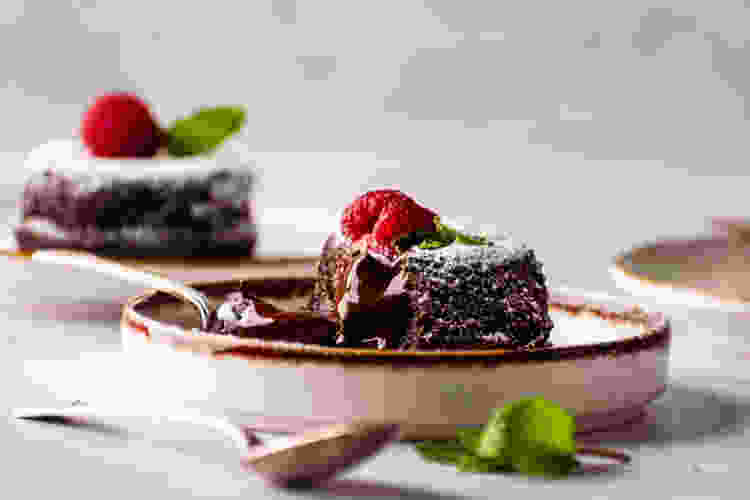 16. Chocolate Macarons
Traditionally made with finely ground almond flour, these Chocolate Macarons are naturally gluten free, patisserie-worthy treats. Delicately crisp on the outside, slightly chewy in the center and filled with a rich chocolate ganache, these classic macarons are surprisingly easy to make thanks to step by step instructions, helpful chef's notes and practical tools like a silicone baking mat and piping bag.
Try our Chocolate Macarons recipe
17. Pumpkin Pie Bars
Savor the iconic flavors of fall with these delightfully easy Pumpkin Pie Bars that are soft and creamy, sprinkled with a generous streusel topping. With simple swaps, these fragrant bars can accommodate gluten free or vegan dietary needs.

Try our Pumpkin Pie Bars recipe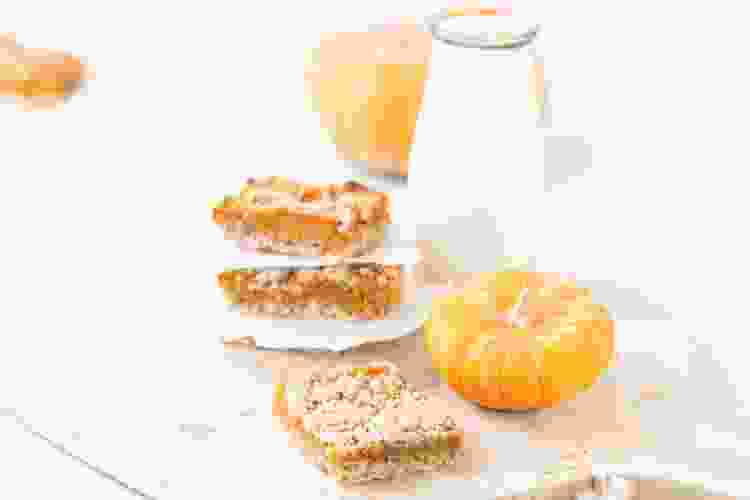 18. Caramel Apple Dip
This rich and creamy Caramel Apple Dip pairs perfectly with tart Granny Smith apples. Layered with texture and flavor, this easy to make gluten free dessert combines tangy cream cheese, crispy toffee bits and crunchy toasted hazelnuts for a festive fall treat.
Try our Caramel Apple Dip recipe
19. Avocado Ice Cream
With just a few ingredients, you can transform a handful of avocados into a luscious frozen treat. This easy to make Avocado Ice Cream is a sweet, creamy gluten free dessert that comes together with no special equipment needed.

Try our Avocado Ice Cream recipe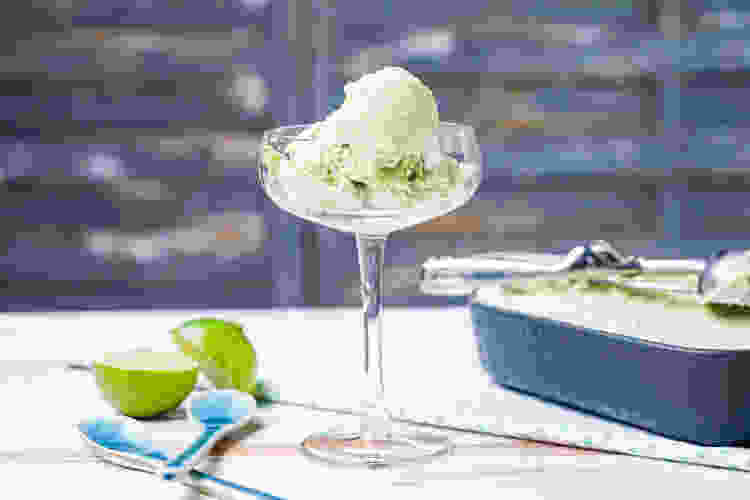 20. Apple Crumble Cake
Whether for breakfast or a delicious dessert, this Apple Crumble Cake combines juicy apples with a cinnamon sugar crumb for an irresistible treat. Substitute gluten free flour for the all-purpose flour for a gluten free version of this delightfully autumnal cake.
Try our Apple Crumble Cake recipe
21. Crustless Pumpkin Pie
This Crustless Pumpkin Pie showcases the best part of the classic holiday dessert. Silky smooth pumpkin custard is topped with crunchy maple pecans for a simple and festive gluten free twist on traditional pumpkin pie.

Try our Crustless Pumpkin Pie recipe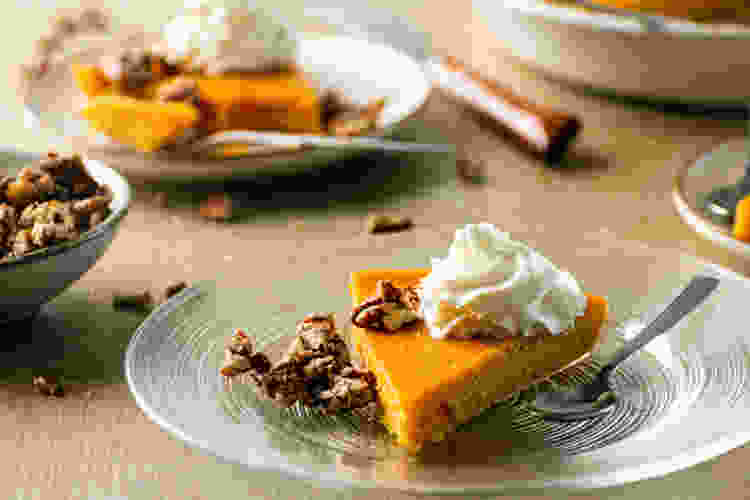 Vegan Gluten Free Desserts
22. Chickpea Cookie Dough
A childhood favorite goes vegan with this protein-packed Chickpea Cookie Dough. Fuel your day with a sweet treat filled with sticky dates, creamy peanut butter, luscious white chocolate and fresh blueberries.
Try our Chickpea Cookie Dough recipe
23. Vegan Hot Chocolate
Warm up with a rich and creamy Vegan Hot Chocolate. Made with oat milk and dark chocolate, this decadent treat is perfect for curling up by a toasty fire or snuggling up to watch cozy holiday movies.

Try our Vegan Hot Chocolate recipe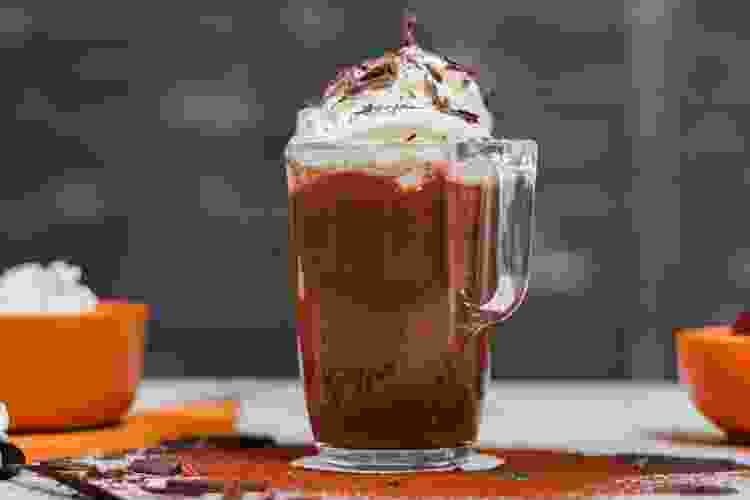 24. Apple Cranberry Sauce
Sweet and tangy Apple Cranberry Sauce combines the bright flavors of two fall favorites into one delightful dessert. Enjoy this fragrant, cinnamon-spiced sauce on its own or as a filling or topping for festive gluten free desserts.
Try our Apple Cranberry Sauce recipe
25. Candied Strawberries
Drawing inspiration from a popular Chinese street snack, these crunchy Candied Strawberries are delicious on their own or as elegant toppers for cupcakes, cakes, custards and other gluten free pastries. Fresh, juicy strawberries are coated in a shimmering sugar glaze for a simple treat that is both gluten free and vegan.

Try our Candied Strawberries recipe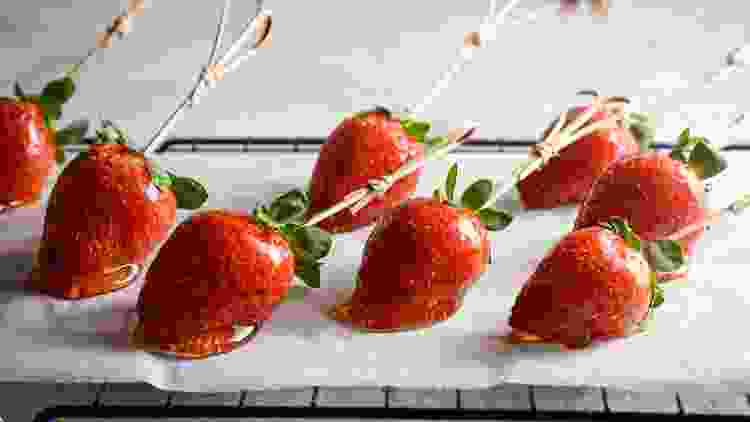 26. Candied Cherries
These sweet and tangy Candied Cherries are a delicious complement to a wide variety of gluten free dessert recipes. Add this vibrant compote to pies, donuts, cheesecake, ice cream and more!
Try our Candied Cherries recipe
27. Lemon Blueberry Boba Popsicles
Lemon Blueberry Boba Popsicles are bright and refreshing treats for a hot summer day. These colorful, vegan and gluten free desserts are tantalizingly sweet and tart with a whimsical purple hue swirled with chewy tapioca pearls.

Try our Lemon Blueberry Boba Popsicles recipe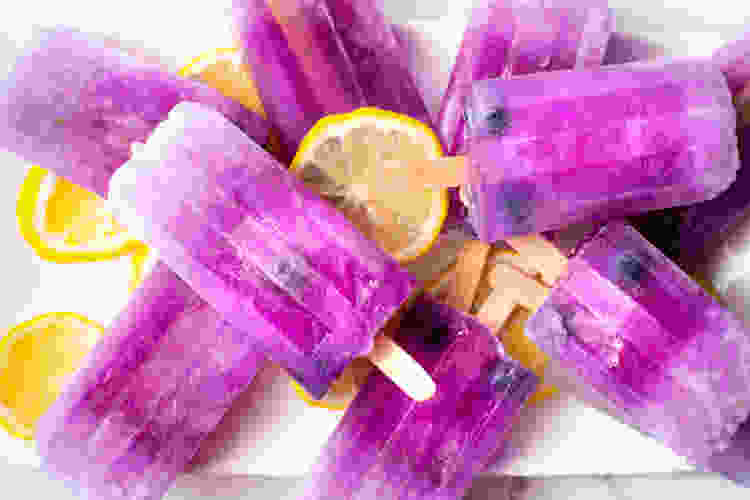 28. Affogato
With only two ingredients, espresso and your favorite dairy free ice cream, dessert doesn't get much easier than bold and creamy Affogato. This classic Italian treat is a delightfully simple dessert that is easily made vegan and gluten free.
29. Sugared Cranberries
Sparkling Sugared Cranberries are a perfect way to elevate vegan and gluten free desserts for holiday parties, festive dinners or snowy evenings. These sweet and tart treats are delicious on their own or as a bright topping for gluten free desserts from classic cakes and pies to decadent brownies and bars.

Try our Sugared Cranberries recipe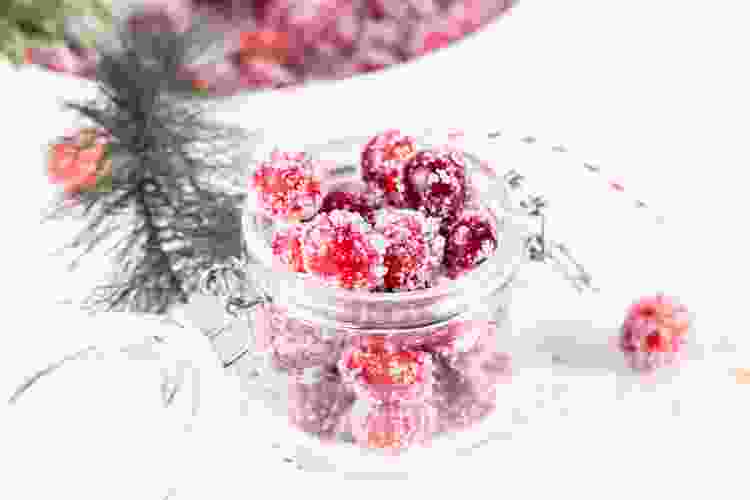 30. Mangonada
These vibrant Mangonada by Little Spice Jar are eye-catching vegan and gluten free desserts layered with mango sorbet, salty Chamoy and spicy Tajin seasoning. The combination of sweet, salty and spicy in this traditional Mexican beverage is absolutely addicting and a must try treat!
31. Matcha Chocolate Tartufo
These gorgeous Matcha Chocolate Tartufo from Unconventional Baker prove that vegan and gluten free desserts can be both elegant and delicious. With the help of a silicone sphere mold, these lovely layered treats come out smoothly and can easily be made in a variety of creative flavor combinations.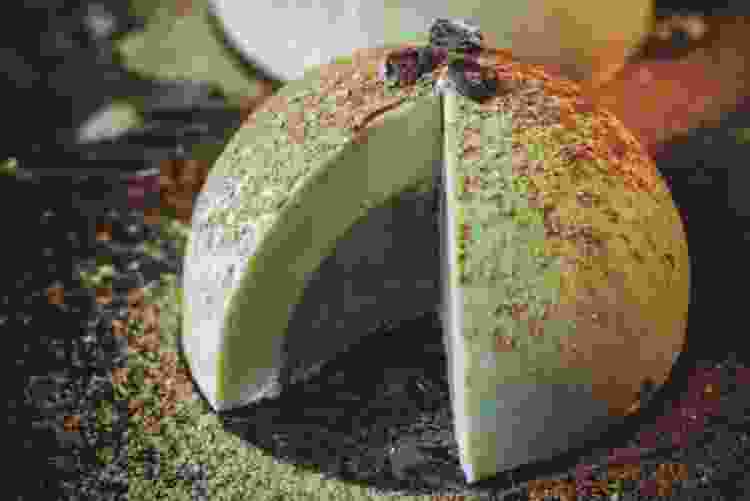 Healthy Gluten Free Desserts
32. Oolong Milk Tea
Simple and refreshing, Oolong Milk Tea contains several vitamins, minerals and antioxidants in a lightly sweet and creamy beverage. Adjust the amount of sugar and milk to suit your taste for an easy, customizable and healthy gluten free dessert recipe.
Try our Oolong Milk Tea recipe
33. Carrot Halwa
Set aside the carrot cake and make room for Carrot Halwa, a cardamom-spiced Indian dessert traditionally served on special occasions. Beta-carotene rich carrots are cooked down into a colorful pudding topped with crunchy chopped nuts for a healthy gluten free dessert that will still satisfy a sweet tooth.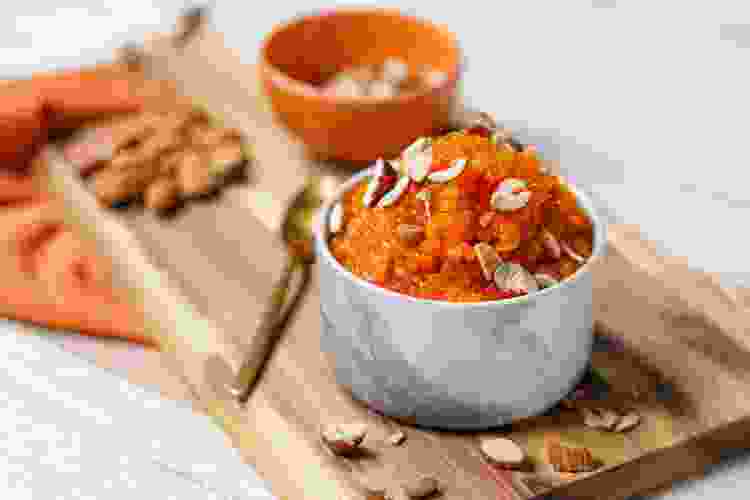 34. Chocolate Almond Bark
Chocolate Almond Bark is a classic holiday confection made shiny and crisp with tempered, high-quality dark chocolate mixed with crunchy, lightly toasted chopped almonds. You might want to make an extra batch because this delicious treat is one of the best gluten free desserts to share with family and friends.
Try our Chocolate Almond Bark recipe
35. Vegan Chocolate Chia Pudding Parfaits
These beautiful Vegan Chocolate Chia Pudding Parfaits from Healthy Nibbles by Lisa Lin are creamy and inviting treats that are perfect for a warm summer day. With layers of chocolate, mango and raspberry mousse topped with fresh fruit, coconut or seeds, each bite is a delightful exploration of flavors and textures.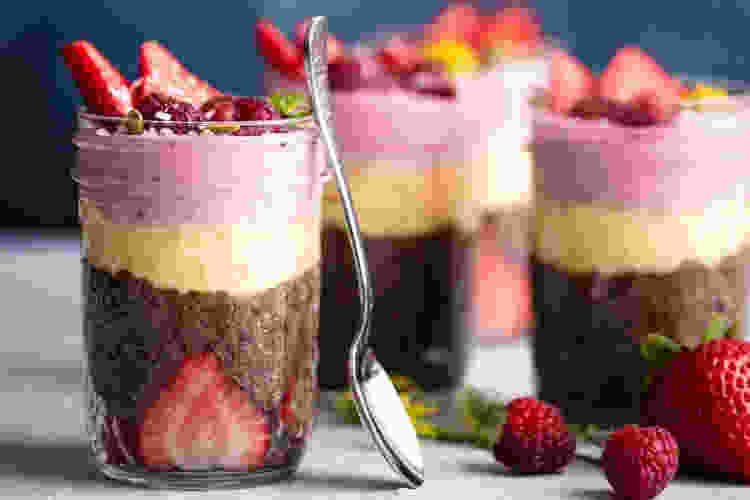 36. Raspberry Cinnamon Nice Cream
Bright, fresh raspberries, bananas and a hearty dose of cinnamon combine to create this dreamy Raspberry Cinnamon Nice Cream by Unconventional Baker. Just mix three ingredients in a blender for refreshing gluten free desserts that are allergy friendly with no added sugar.
37. Frozen Yogurt Covered Strawberries
Sweet and healthy, these Frozen Yogurt Covered Strawberries by Live Eat Learn are made from just two ingredients and can be prepared and ready to freeze in a matter of minutes. Wash, dry, dip and lay your strawberries on a sheet pan (or half sheet pan for small batches or full freezers) for cool and creamy gluten free desserts that are great for families that are always on the go. Mix and match the fruits and yogurt flavors to find your favorite combinations and try Greek yogurt for an added protein boost.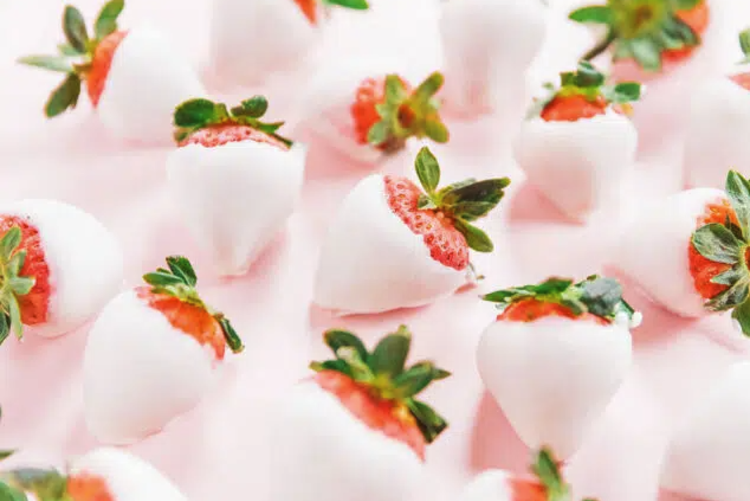 38. Carob Coconut Protein Fudge Bars
These healthy Carob Coconut Protein Fudge Bars from Unconventional Baker taste like candy bars but are packed with protein and nutrients. The raw vegan bars are free of refined sugar, easy to make and with simple adjustments, can be prepared to accommodate nut allergies.
39. Healthy Oatmeal Chocolate Chip Cookies
Lighten up a classic cookie recipe with these Healthy Oatmeal Chocolate Chip Cookies by Minimalist Baker. These tender, chewy cookies are vegan, gluten free desserts that can also be made nut free with a few simple swaps.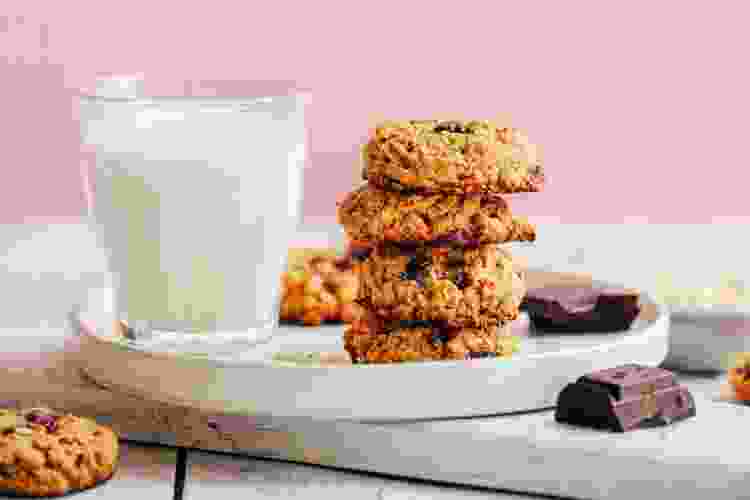 40. Fudgy Sweet Potato Brownies
Nutrient-rich, naturally sweetened and ultra chocolatey, these healthier Fudgy Sweet Potato Brownies by Minimalist Baker may quickly become a family favorite. Top these delicious brownies with chopped pecans and dairy free chocolate chips for the ultimate brownie treat.
41. Nut Butter and Banana Ice Cream Sandwiches
A perfect summer treat, these Nut Butter and Banana Ice Cream Sandwiches by Every Last Bite combine soft, chewy cookies with luscious banana ice cream and are finished with a dip into silky dark chocolate. With no added sugar and packed with protein, these nutty cookie sandwiches are a healthy gluten free dessert recipe that you will want to make again and again.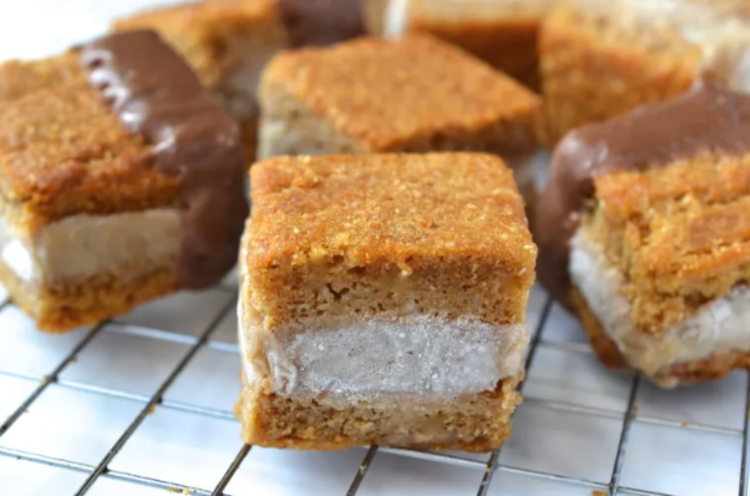 Gluten Free Dairy Free Desserts
42. Gluten Free Peanut Butter Cookies
Peanut butter lovers will adore these Gluten Free Peanut Butter Cookies made with only five ingredients. Finishing these delicious cookies with a sprinkle of flaky sea salt brings out the rich, nutty flavor in each and every bite.
Try our Gluten Free Peanut Butter Cookies recipe
43. Avocado Brownies
Versatile avocados are the star ingredient in these rich and fudgy Avocado Brownies for a healthier, dairy free version of the classic chocolatey dessert. Be sure to use dairy free chocolate chips when whipping up a batch of these chewy and gluten free baked goods.

Try our Avocado Brownies recipe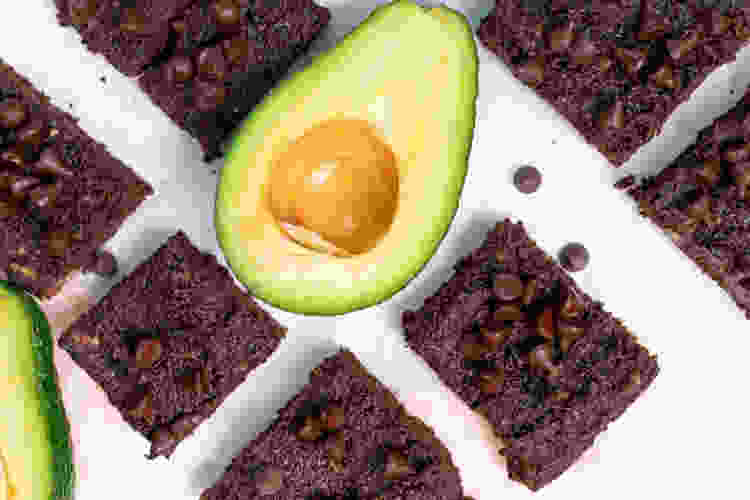 44. Coconut Flour Cookies
These Coconut Flour Cookies with dairy free chocolate chips are ideal for fans of crunchy, puffy cookies. The unique texture and flavor combination of these gluten free desserts is something you simply must try.
Try our Coconut Flour Cookies recipe
45. Poached Pears in Red Wine
A classic French dessert that is sure to add elegance to any meal, Poached Pears in Red Wine are a striking dessert with their rich, crimson color and smooth, buttery texture. Enjoy these tender pears as they are or with a swirl of dairy free whipped cream or a scoop of dairy free ice cream.

Try our Poached Pears in Red Wine recipe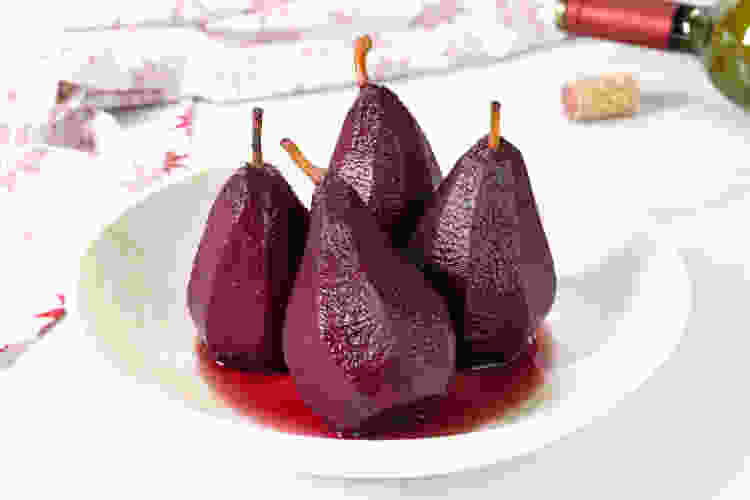 46. Paleo Brownies
With a few unexpected ingredients, these Paleo Brownies are dairy free, gluten free and made without refined sugar for a fudgy, easy to prepare version of the classic treat. This simple and quick recipe has these delicious brownies ready to eat in just over 30 minutes!
47. Hot Chocolate Spoons
These adorable Hot Chocolate Spoons are a perfect, customizable treat to make with kids or give as DIY gifts for holidays, birthday parties or other special occasions. Get creative with fun and festive toppings to decorate your spoons from colorful sprinkles or classic candies to crunchy chopped nuts or bold pieces of crushed peppermint.

Try our Hot Chocolate Spoons recipe
48. Seven Minute Frosting
Light and airy Seven Minute Frosting is a must have recipe for quickly topping cupcakes, cakes, pies and more. With a fluffy, marshmallow-like texture, this pillowy icing adds a glossy finish to your favorite gluten free desserts.
Try our Seven Minute Frosting recipe
49. Strawberry Oat Crumble Bars
These jammy Strawberry Oat Crumble Bars by Pinch of Yum make delicious and satisfying vegan gluten free desserts, after school snacks or breakfast bars on the run. Reminiscent of a classic peanut butter and jelly sandwich, the traditional treat is refined with a decadent vegan caramel crust and the subtle nuttiness of sunflower seeds.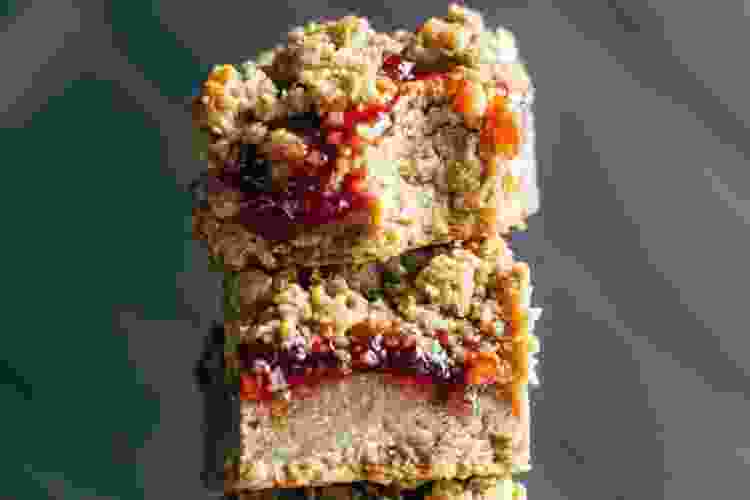 50. Blueberry Almond Crisp
Swap in vegan butter to create a crisp, golden topping for this dairy free and gluten free Blueberry Almond Crisp by Iowa Girl Eats. This classic dessert showcases summer berries with a nutty, cinnamon-spiced topping.
51. Pumpkin Mug Cake
For a taste of autumn in under seven minutes, try this delicious Pumpkin Mug Cake by Every Last Bite that even celiacs can eat. This quick and easy dairy free dessert is sure to satisfy those pumpkin spice cravings with a scoop of real pumpkin puree and plenty of warm, fragrant spices.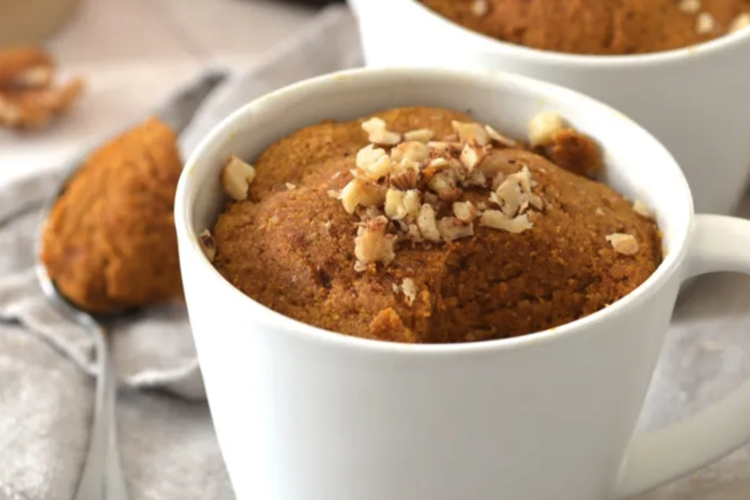 Gluten Free Sugar Free Desserts
52. Banana Fritters
Peanut butter lovers will adore these Gluten Free Peanut Butter Cookies made with only five ingredients. Finishing these delicious cookies with a sprinkle of flaky sea salt brings out the rich, nutty flavor in each and every bite.
Try our Banana Fritters recipe
53. Red White and Blue Popsicles
These vibrant Red White and Blue Popsicles are packed with fresh fruit and tangy Greek yogurt to create fun and festive gluten free desserts. Free of refined sugar, these colorful popsicles are naturally sweet treats the whole family will love.

Try our Red White and Blue Popsicles recipe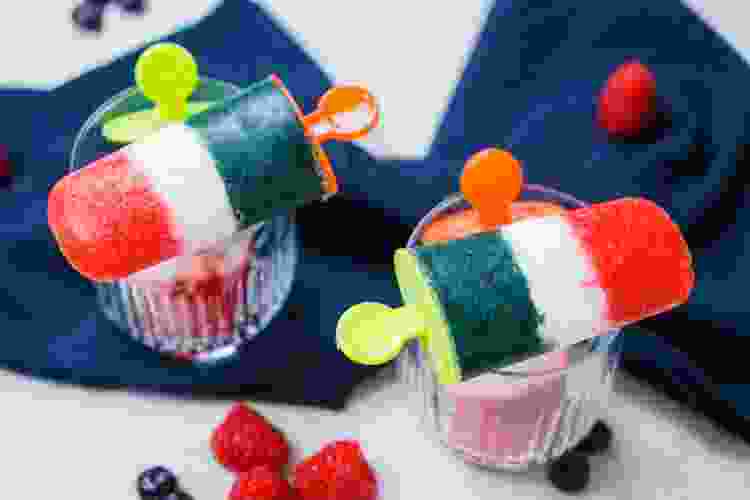 54. Rainbow Popsicles
Bright and cheerful Rainbow Popsicles are packed with tropical fruit and tangy Greek yogurt with no need for added sugar. From fresh mango and kiwi to bright berries and banana, choose your favorite flavors to create layers of color in these frozen, gluten free desserts.
Try our Rainbow Popsicles recipe
55. Chocolate Truffles
Rich, creamy and endlessly customizable, these decadent Chocolate Truffles by Chocolate Covered Katie are made with a base of just two ingredients for indulgent, melt in your mouth gluten free desserts. Draw inspiration from your favorite flavor combinations to create delicious sugar free delights for parties, elegant gifts or quick and easy sweet treats.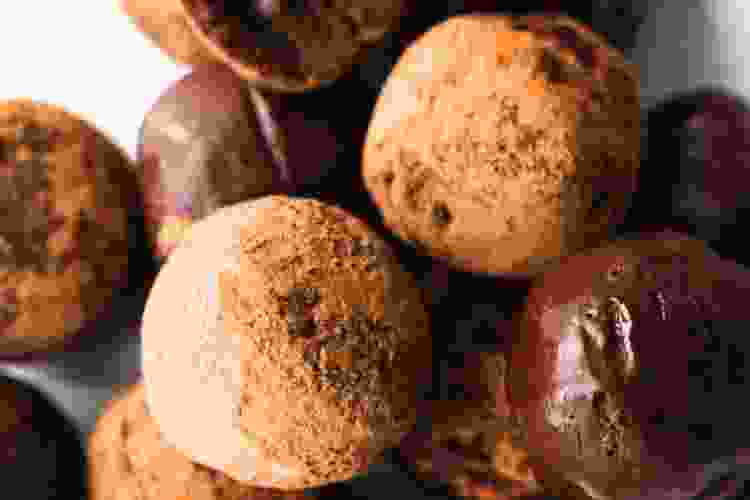 56. Sugar Free Lemon Bars
Bursting with tangy citrus, these Sugar Free Lemon Bars by Joy Filled Eats are easy gluten free desserts that are satisfyingly sweet without the use of refined sugar. With bold lemon flavor, the zesty bars are a vibrant, keto friendly version of the classic summer treat.
57. Cherry Chocolate Chip Cookies
The naturally sweetened Cherry Chocolate Chip Cookies from Well Plated by Erin are wholesome gluten free desserts that are also vegan. These nutty, cinnamon-spiced cookies get their sweetness from real fruit and shredded coconut for a nourishing and satisfying treat.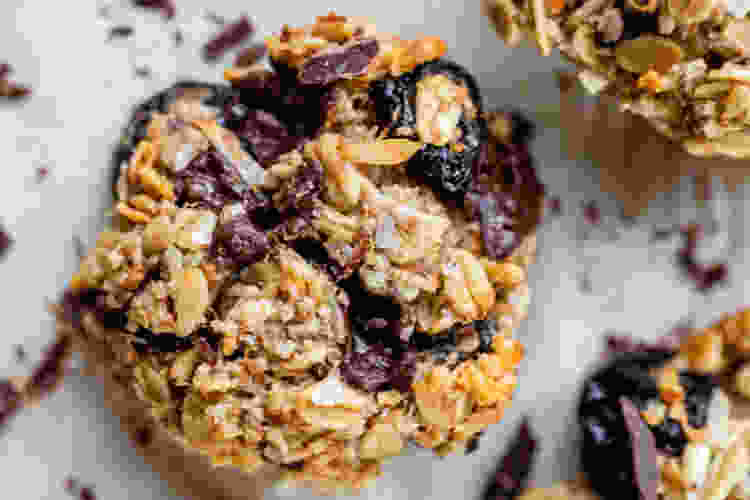 58. Oatmeal Cream Pies
A far departure from the sugary store bought cookie sandwiches, these melt in your mouth Oatmeal Cream Pies by Joy Filled Eats upgrade the classic treats into gourmet gluten free desserts that are also free of refined sugars. Soft and tender oatmeal cookies are filled with a tangy cream cheese frosting for an elevated, keto-friendly version of the traditional snack.
59. Keto Candy Bars
Full of texture and rich chocolate flavor, the Keto Candy Bars by Chocolate Covered Katie are made with just three ingredients: sugar free chocolate chips, a nut butter of your choice and your favorite nuts or seeds. These creamy, crunchy bars are great to take to parties or to keep on hand to satisfy a late night sweet craving.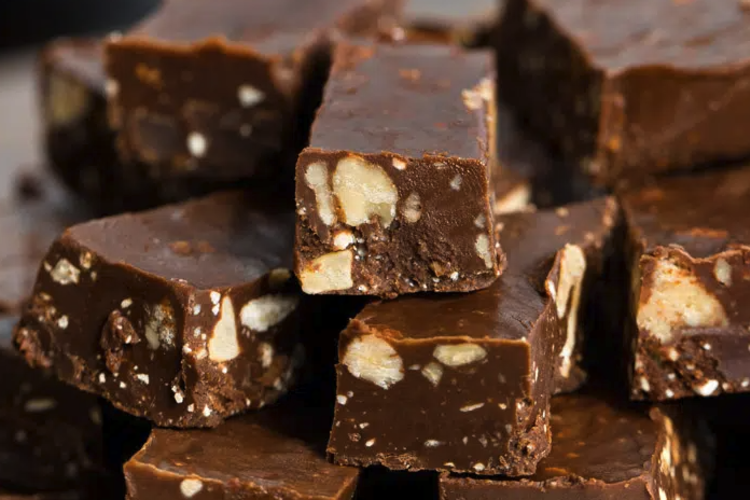 60. Apple Cider Donut Cake
This Apple Cider Donut Cake by Joy Filled Eats dispels every bad rumor there ever was about sugar free and gluten free desserts. Full of warm spices and juicy apples, each layer of this moist and buttery cake is bursting with the cozy flavors of fall.
61. Keto Banoffee Pie
The Keto Banoffee Pie from Sugar Free Londoner puts a sugar free and gluten free twist on a traditional British dessert. Layers of buttery almond flour crust, silky sugar free caramel and airy banana flavored whipped cream sprinkled with chocolate shavings come together to create a rich and decadent treat.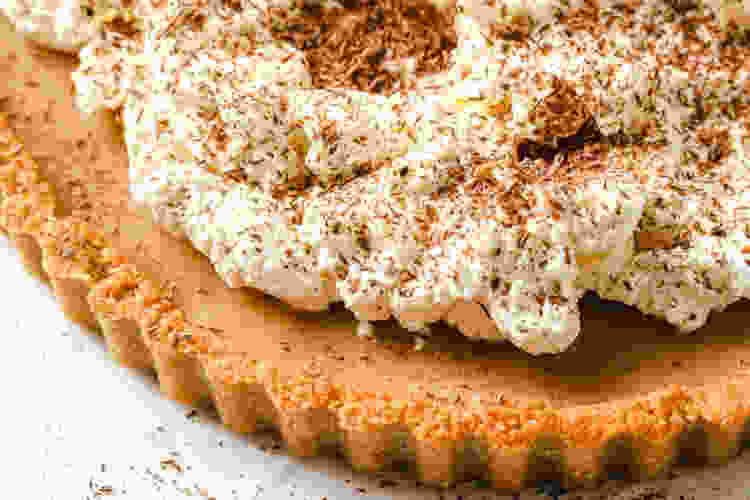 From homemade frozen treats and sweets inspired by childhood favorites to imaginative twists on classic desserts and intriguing international sensations, these delightfully diverse gluten free desserts prove that allergy friendly, vegan and gluten free treats offer plenty of bold flavors, tantalizing textures and creative innovations that are always satisfying and never boring.
Explore more gluten free desserts and allergy friendly sweet treats with Cozymeal Recipes and discover helpful tools to elevate your kitchen in the Cozymeal Shop.