The Top 21 Food Trends of 2021
Last Updated on May 19, 2021
| 0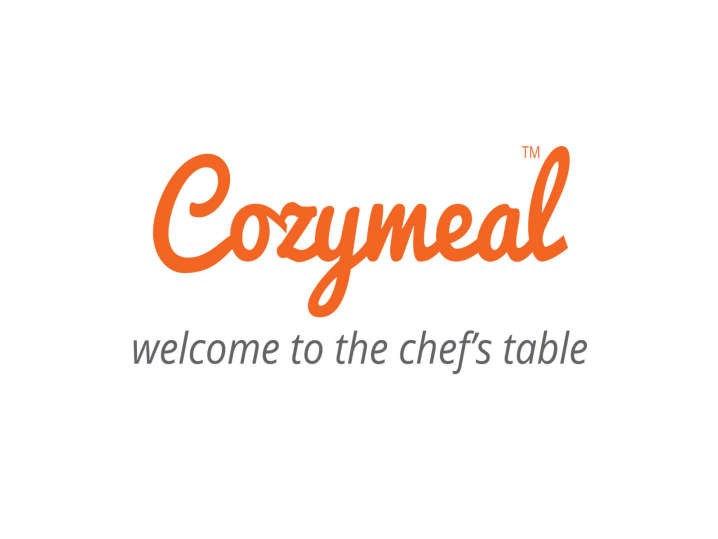 Yearly trends in dining and cooking can be difficult to predict, and the food trends in 2021 are no exception. But after a stressful 2020, many people have turned to food more than ever as a means of comfort, wellbeing and community.
The food trends of 2021 point toward an overall goal of better health for our bodies, planet and wallets. From cooking styles to star ingredients, you can expect many of the items on this list to become a permanent part of the culinary landscape even beyond 2021.
So, which food trend of 2021 is your favorite? Which will you try first? Browse the list below and get inspired.
Jump to Section
Special offer
Get on the List for 500 Rewards Points, Exclusive Deals, and Free Cookbooks
Lifestyle Food Trends in 2021
1. Pantry Meals
Born of quarantine cooking and making ends meet, 2020 found more and more people familiarizing themselves with the ingredients they already had on hand. With the luxury of restaurant meals and well-stocked grocery shelves in limbo, people learned how to shop their pantries and transform overlooked canned and dry goods into filling, delicious meals.
This money- and food-saving skill will undoubtedly continue as a food trend in 2021. Need some more culinary inspiration? Check out an in-person cooking class near you, or drop in virtually to a live online cooking class from home.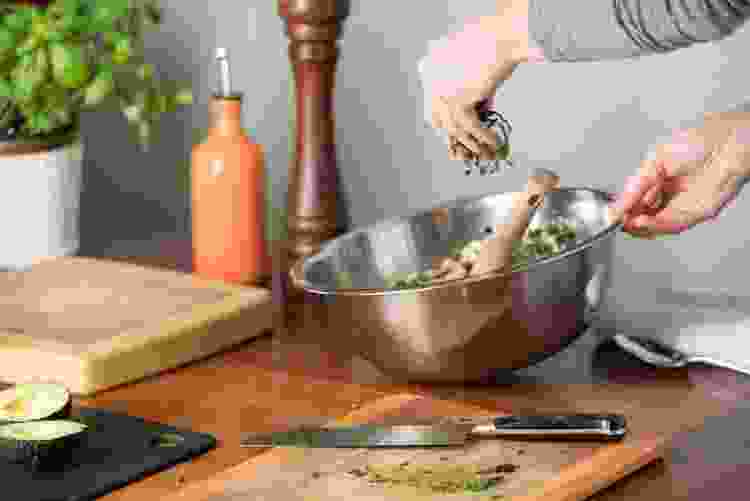 2. Mental Health Cooking
Food and nutrients play an integral role in maintaining overall mental and cognitive health. And after a long and arduous 2020, mental wellbeing has never been more important.
There is no denying that when your body is malnourished of certain nutrients, it can leave lasting effects. This is exactly why eating for your mind and body will be coming into focus as a rising food trend of 2021. There are so many wonderful ingredients and superfoods that can boost your mood, soothe anxiety, combat depression and support your mental health.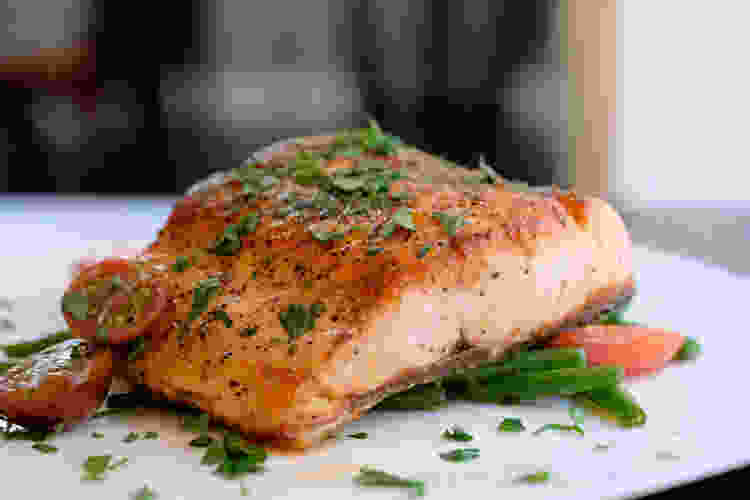 3. Veganism and Vegetarianism
While veganism and vegetarianism are hardly a "trend," the influx of people joining the lifestyle is on the rise. Increasing concerns over mental and physical wellbeing, not to mention the environmental impact, has led many to reconsider their meat-centered diets. Many are giving up animal products completely in effort to live a healthier, more eco-friendly life.
The American Dietetic Association holds the position that appropriately planned vegetarian diets are suitable for people of all ages and stages of life. Plus, the abundance of plant-based options on the market has made the switch easier than ever.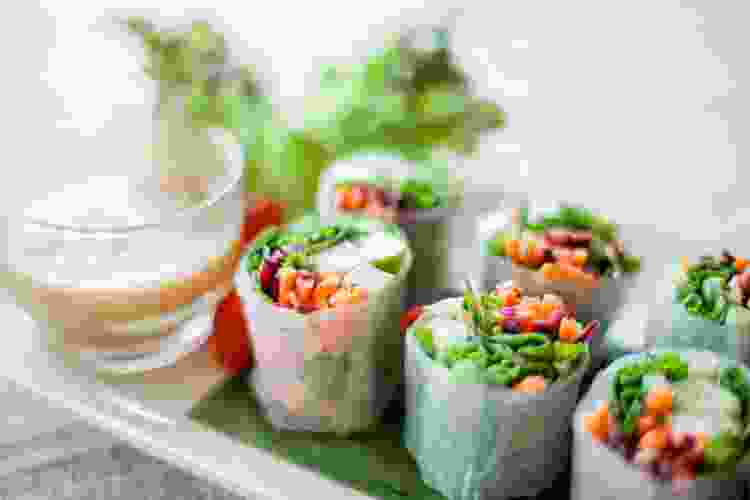 4. "Flexitarian" Diets
Not everyone is ready or willing to make the switch to a total plant-based diet, which is why the trend of "flexitarian" eating is also on the rise. The concept of being a flexitarian is simple: Meat becomes a once-in-a-while or only-on-the-weekends food rather than part of your regular meal rotation.
Reducing our meat consumption even slightly has still been shown to be overall better for the environment and our general health, making this one of the biggest food trends for 2021.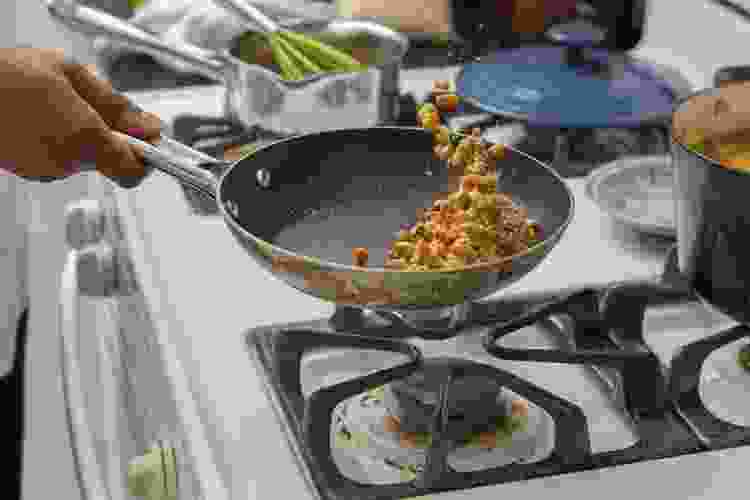 Book an Online Cooking Class Now

Connect with world-class chefs from the comfort of your kitchen.

See more
5. Carb Alternatives
Keto brought back low-carb eating in a big way, but it won't be the only option for the food trends in 2021. With the rise in carb alternative products, especially with cauliflower leading the pack in things like pizza crust and gnocchi, it has never been easier to stick with low-carb diets.
With versatile ingredients replacing rice and flour-based recipes, you can still indulge in your favorite treats!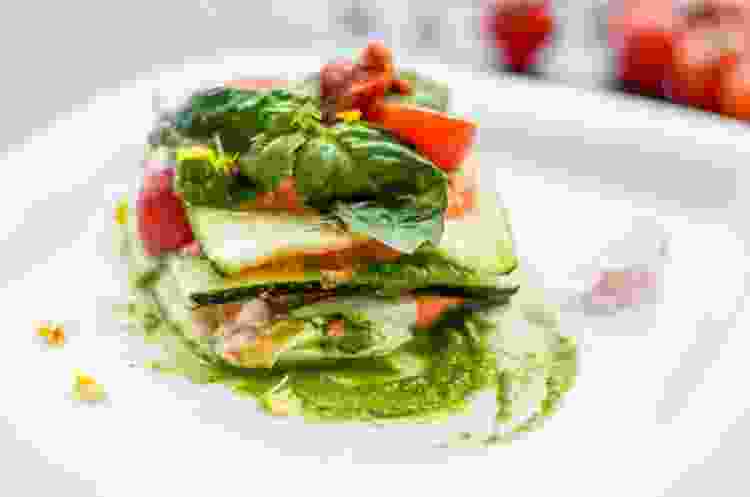 6. Takeout
Many of us had to take a break from our most beloved restaurants in 2020, which is why takeout from our favorite neighborhood eateries will be a top food trend of 2021.
Whether you're looking to support local businesses, show some extra love to a hurting restaurant industry, indulge in your favorite eats or a combination of all three, it's time to dial up for your favorite local joint and put in an order for pickup or delivery.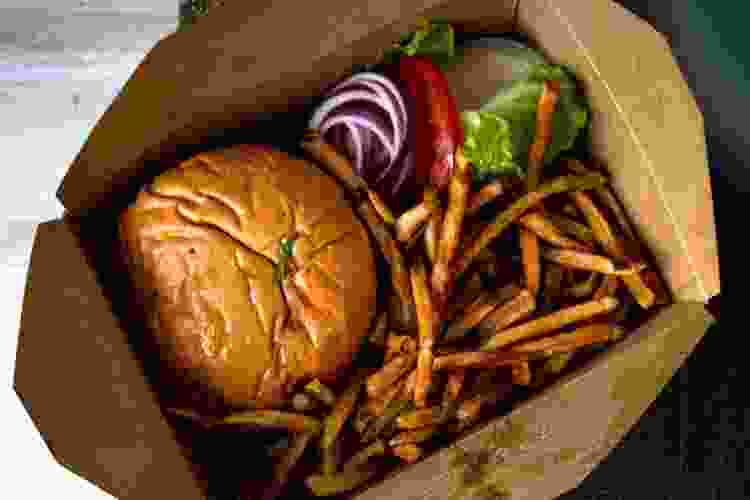 7. Low-Waste Foods
With concerns of climate change on the rise, we're more aware than ever of making eco-conscious purchasing decisions. This has, of course, trickled into the food scene, making low- or zero-waste one of the upcoming food trends of 2021.
Going low-waste with food means drastically reducing unnecessary packaging (especially plastic) and repurposing food scraps that may have previously ended up in the bin (like broccoli stems, carrot tops and potato peels). There are many ways you can cut down on waste in the kitchen, and any step in this direction is a great way to kick off this crucial food trend in 2021.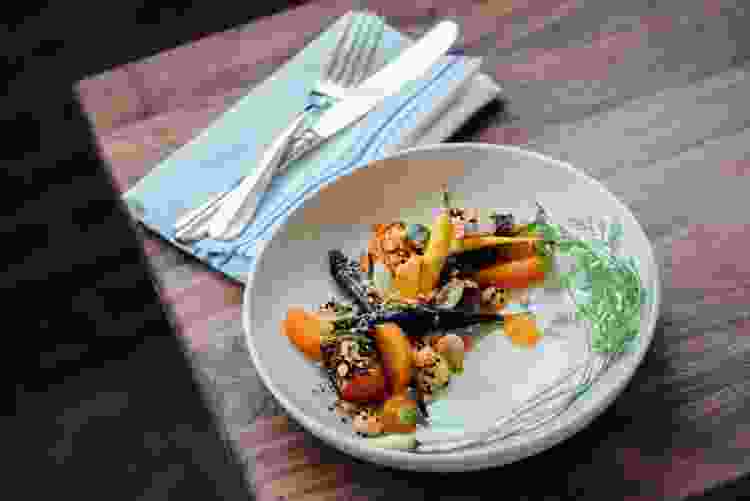 8. Elevated Desserts
As attention to healthy eating takes center-stage this year, desserts are far from being left out of the picture. In fact, desserts are becoming a form of art on their own with new innovations and trends from around the world. This is the part of the menu where creativity can shine, especially with the usage of unique ingredients and even plant-based resources.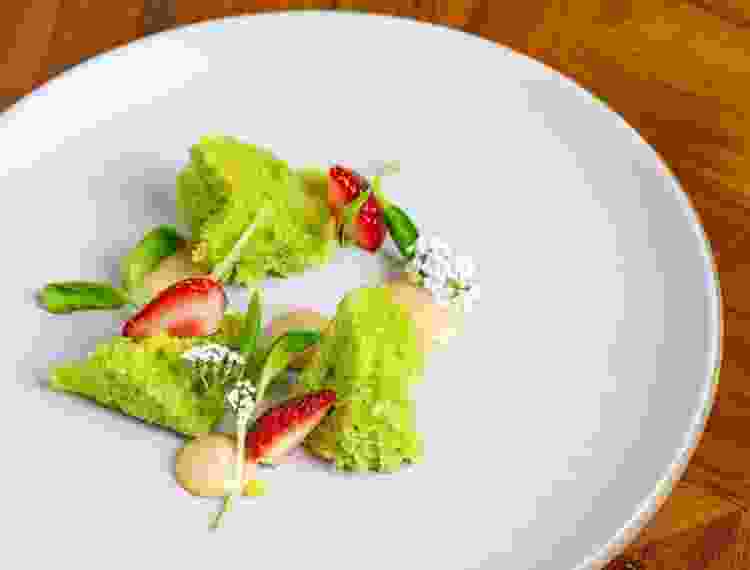 9. Fusion Cuisine
There is so much access to traditional cuisines from around the world, that a huge food trend in 2021 will be cross-cultural cuisine. Fusion dining is not a new concept, but the time for creativity and innovation in food has definitely arrived. Sample fusions like Mexican-Korean, Chinese-Peruvian and so much more as the options are vast and exciting.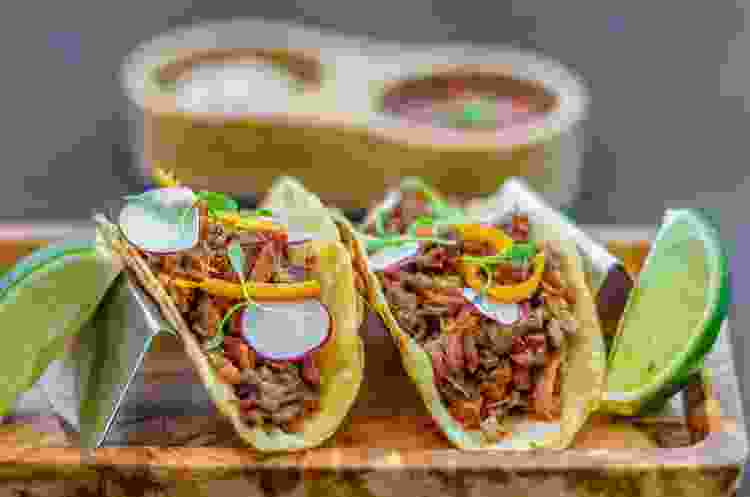 10. Home-Baked Bread
Another trend born of quarantine cooking, 2020 was the year we all learned how to bake homemade bread. Now that the elusive veil has slipped, many people realize just how healthy, flavorful and uncomplicated fresh-baked homemade bread can be. From tangy sourdough to hearty rye to classic white, home-baked breads are sticking with us as an ongoing food trend in 2021.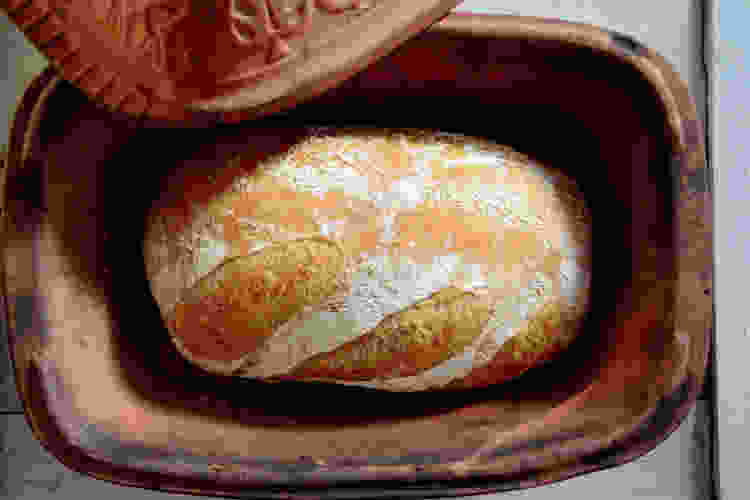 Join an Online Mixology Class

Learn to make craft cocktails with live guidance from a world-class mixologist.

See more
Ingredient Food Trends in 2021
11. Herbs, Roots and Mushrooms
There has always been an attention to vegetables in connection to healthy eating as bodies are in need of high nutrients. But ingredients such as herbs, roots and classic mushrooms will be taking the world by storm as a food trend in 2021.
These earthy ingredients are all packed full of adaptogens and plenty of vitamins to help protect your body. This makes it super easy for everyone to start introducing more of these items into their everyday meals for happy health-conscious diets.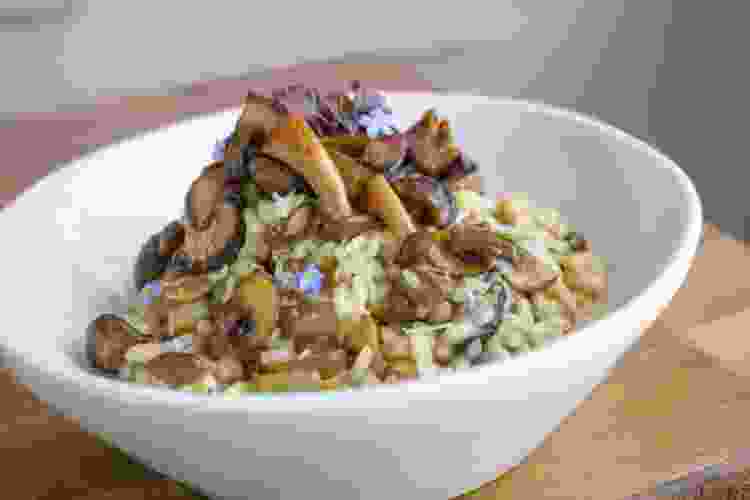 12. Plant-Based Burgers
Plant-based protein really made a statement last year and, in many cases, dominated the novelty market as the fast food industry took note.
While ultra-convincing plant-based burgers and ground "beef" have the spotlight, you can also easily find plant-based sausages, tenders and even deli slices hitting the shelves in grocery stores all over. This is a food trend in 2021 that is here to stay. If you are new to the hype, definitely sample options at a restaurant or cook up a meal yourself!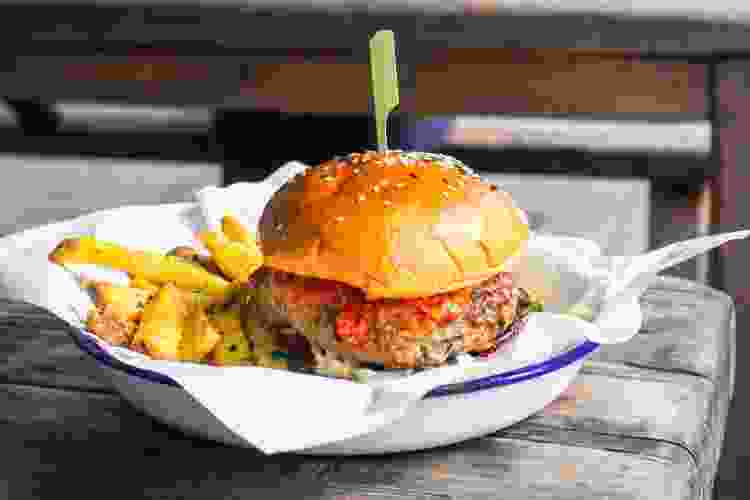 13. Plant Jerky
Burgers aren't the only thing getting a meatless makeover: Plant-based jerky is a thing, and it's going to be a definite food trend in 2021.
If you're going plant-based or just looking to cut back on meat, the good news is that you can still enjoy the salty, umami snap of jerky. Creative alternatives like coconut, mushroom, eggplant and soy-based jerky have started cropping up in the snack aisles of grocery stores all over.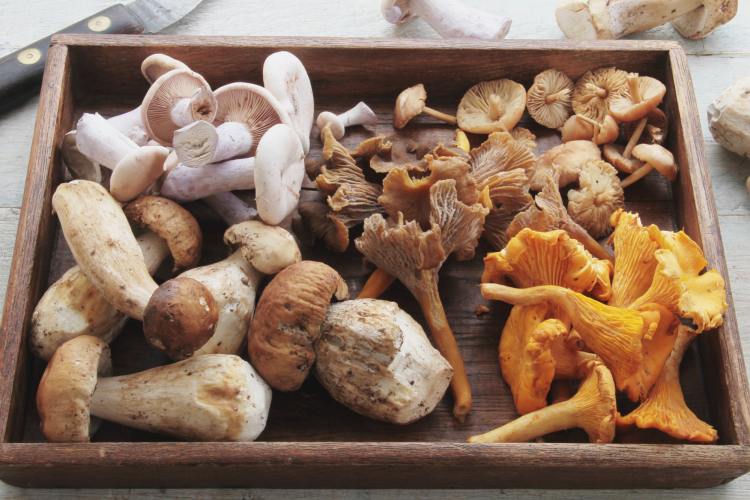 14. Spreads and Butters
There seems to be a type of spread or butter for absolutely anything, but that won't stop even the food trends of 2021.
If you have gotten comfortable with almond and cashew butters, now is the time to seek out macadamia nut butter. Too predictable? How about watermelon seed butter? The opportunities for spreads are truly endless!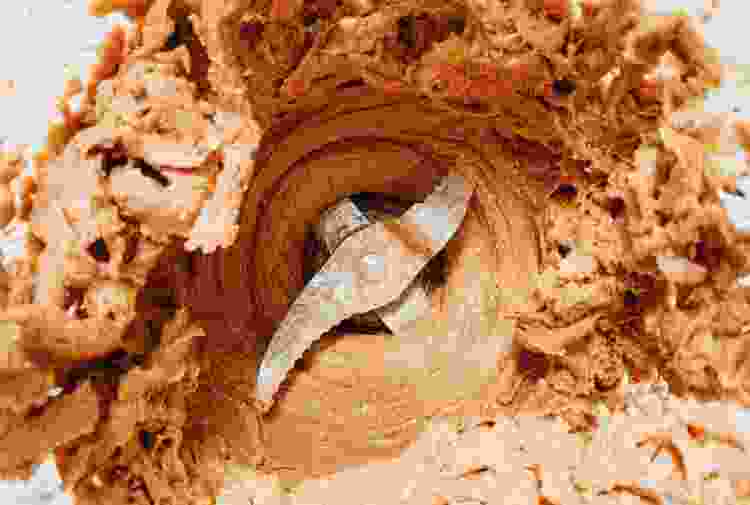 15. Cooking Oils
Coconut oil and olive oil may need to make some room in the pantry. An upcoming food trend in 2021 will be experimenting with new oils in cooking, whether for health benefits, flavor benefits or both. Some new ones to try include pumpkin seed oil, sunflower seed oil and avocado oil.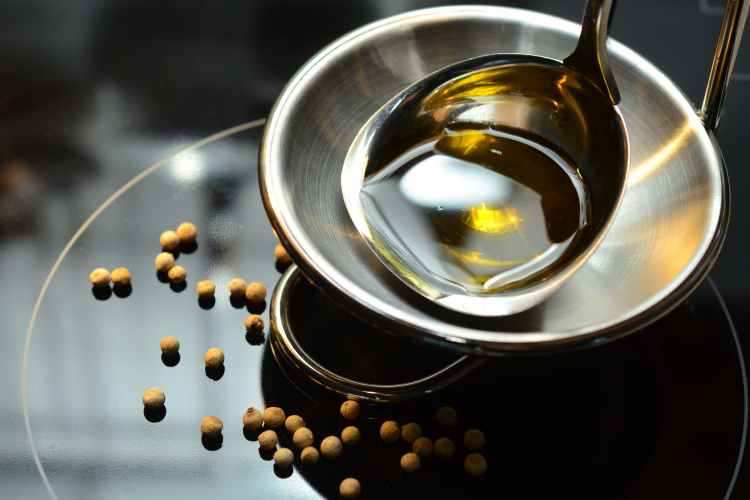 16. Chickpeas
Chickpeas are not just for hummus. The humble garbanzo bean has had a resurgence in popularity lately, making it one of the more surprising but worthy food trends of 2021.
A regular star ingredient in plant-based dishes, as well as Indian, Greek, Moroccan and Middle Eastern cuisine, chickpeas are easy to prepare, widely available and incredibly affordable — not to mention delicious. They're a palate-pleasing addition in everything from tacos to tagine to tapas, giving a hearty bite and nutty, satisfying flavor.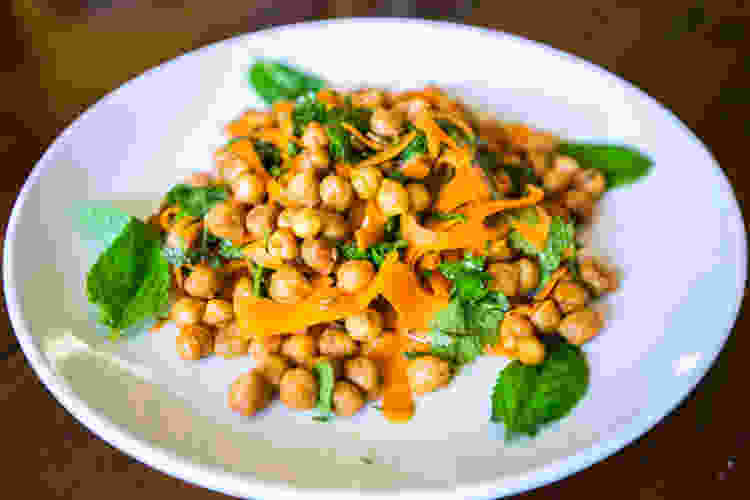 Gourmet Cooking Classes Near You

Take your culinary skills to new levels with guidance from five-star chefs.

See more
Beverage Trends in 2021
17. Craft Mocktails
Mocktails have been long overlooked. Now with the rise in consciousness of alcohol consumption and an appreciation of craft ingredients, these zero-proof happy hour options are a hit. Sweet and savory booze-free cocktails are a rising food trend in 2021, which makes perfect sense with how customizable they are with the addition of intriguing herbs, fruits, vegetables and even floral notes to every sip.
Prefer your cocktails the old-fashioned way? Try an online mixology class with an expert mixologist to learn more about craft ingredients, garnishes and technique!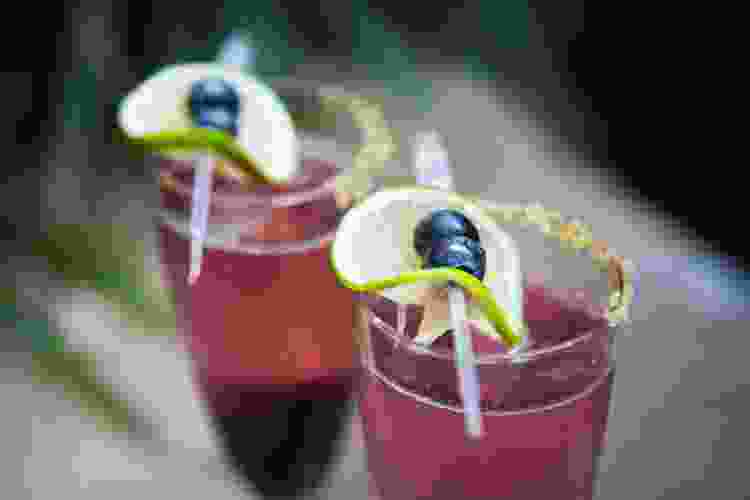 18. Boozy Kombucha and Seltzer
Following the overall wellness theme that has populated food trends recently, adding a boozy kick to kombucha and seltzer is also on the upswing.
Kombucha — fizzy, fermented tea — has been sneakily rising in popularity over the past few years. The fermentation means that this beverage is full of natural probiotics, essential in promoting good gut health. Seltzer, on the other hand, is carbonated water often found in an assortment of zero-calorie, zero-sugar, zero-additive flavors.
Natural ingredients and processes are so important to consumers today, and that is exactly why these mixed drinks are a food trend of 2021. You can mix your own concoction at home, or pick up some premade options at the grocery store.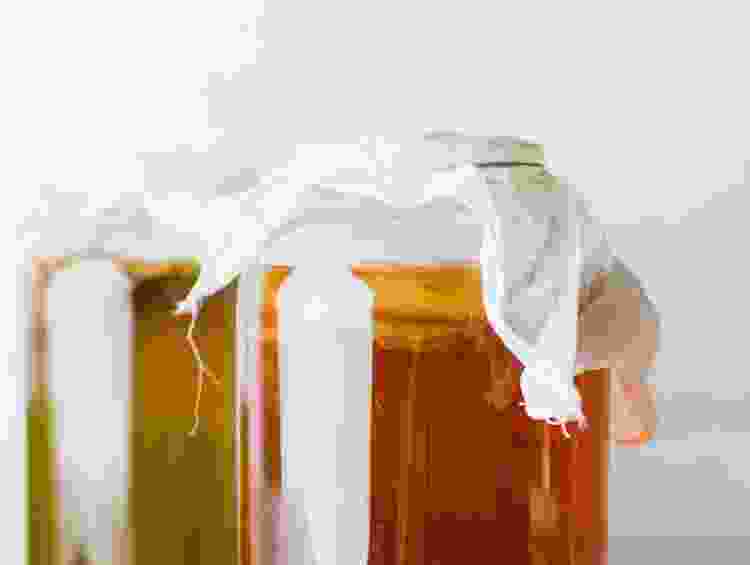 19. Milk Alternatives
Now that milk alternatives like soy, coconut and almond have had their moment, it is time for a new variety of options to reign. In the upcoming year, you can expect to see offerings like rice, hemp and oat milks flooding markets and menus as a rising food trend in 2021.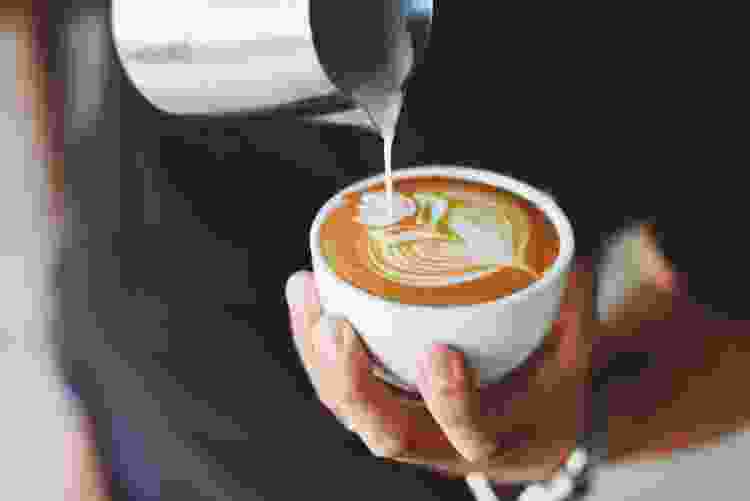 Kitchen Appliance Trends in 2021
20. Instant Pot
The Instant Pot has been another ongoing food trend for years, and it shows no sign of slowing down as a food trend for 2021. Having a compact pressure cooker on-hand opens up so many possibilities for quick cooking. The convenience and time-saving elements of this kitchen essential is exactly what is driving the popularity of fresh, homemade cuisine in 2021.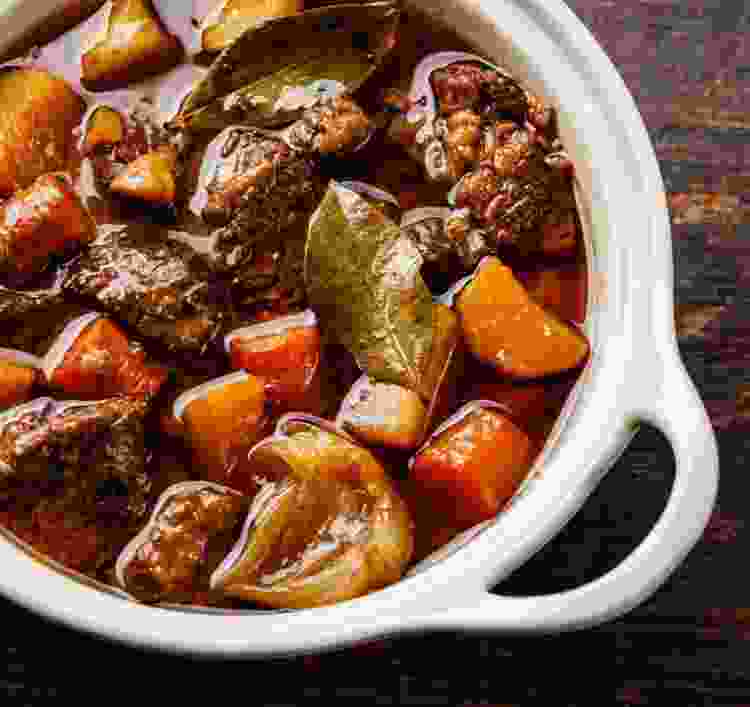 21. Air Fryer
Like the Instant Pot, the air fryer has been on the radar of many foodies for a few years running. This handy kitchen appliance combines the best of several worlds; meals are healthier and lower-waste (less oil) and have much less cleanup in the end.
While the air fryer doesn't have the exact effect as a traditional deep fryer, it still lets you enjoy crisp, crunchy, satisfying bites that are much lower in calories. This is the main reason this gadget is sticking around as a food trend in 2021.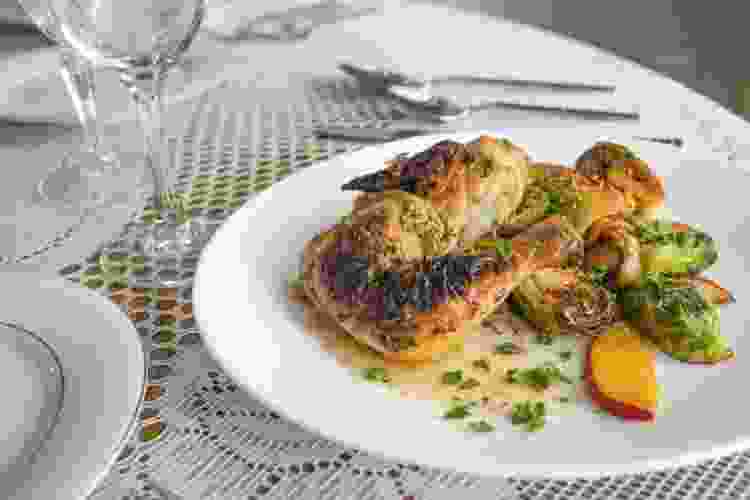 Book a Virtual Wine Tasting Now

Host an intimate date night with a wine tasting at home.

See more
The accessibility and popularity of these 2021 food trends means that your culinary adventures for the year should be thrilling and so much more enjoyable than settling into your comfort zone a little too firmly. Take a step into fresh cuisine that is ready to impress your palate and explore your own preferences with every taste.
Looking for even more trendy food inspiration? Check out the additional offerings on Cozymeal!