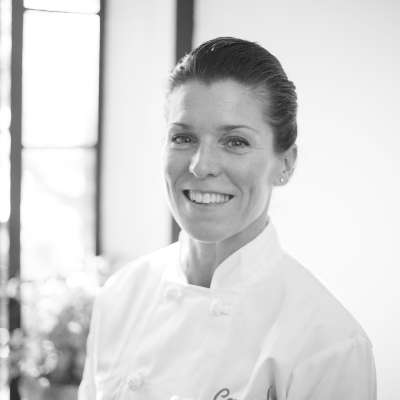 Chef Lisa
Verified chef
Food safety certified
(34 reviews)
Chef Lisa has had a long standing appreciation for food, cooking, and nutrition. This passion led her to study Human Foods and Nutrition in college. She was given the opportunity to further her career by working as an executive pastry chef for resorts and hotels, as an healthy eating specialist for Whole Foods Market, and now has her own culinary business, where she helps others explore food, and ultimately, better their lives.
Cozymeal guest reviews for Chef Lisa

Andres
14 Sep 2019
Amazing and unique experience. Lisa is a pro!

Chris
09 Aug 2019
A review from Jenna and Chris. Five stars is not enough for Chef Lisa. I'm not sure what I was expecting because I've never done anything like cozy meal before.. but Lisa went above and beyond any expectation I had. After she walked through our door she asked my boyfriend and I what we wanted from the experience—whether it was to learn, just enjoy her cooking for us, etc. Chris and I wanted to learn and be involved so we could replicate it in the future and just understand what was going on (like how to use a knife, how to make sure the sauce was balanced, what our taste buds were tasting, etc.). Lisa was one of the best teachers I've had. She made sure we were not only hands on, but explained everything step by step of what to do, what to expect if we are replicating it in the future and the science behind the food. She was extremely personable, professional, enthusiastic, funny, and kind. She was also very accommodating as I asked to change a few things on the menu. I strongly recommend having her cook for you and/or teach you how to cook. It was such a great experience. By the end of the night everything was put away, cleaned up, and we made a new friend. Oh, and the food was DELICIOUS!!!

kathy
08 Aug 2019
our evening with Lisa surpassed our expectations...she is the real deal! Talented, articulate, enthusiastic, and a teacher by nature. My son and I learned so much about technique, food balance, and the culinary arts. She really took my son under her wings to demonstrate proper techniques, and he was a thrilled twenty year old. She asked questions and drew us out, and had us thinking about the food , the preparation and methodology. And of course, then we were served a wonderful meal..... it was a wonderful private.

Debora
03 Jul 2019
It was a great experience! I booked this class as a birthday present for my husband, and we had a great time! Chef Lisa is super nice and knowledgeable, and she gave us a lot of great tips for cooking in general. The food was amazing as well.

Christopher
29 Jun 2019
From the moment we entered the apartment, we knew this night would be memorable. A birthday gift from my hubs, Chris, who wanted to gift experiences/memories vs things and french cuisine (well everything related to france) is among our favorite things- he delivered. Chef Lisa had soft jazz reminiscent of a Paris cafe in the Roaring 20s and her apartment decor showed that she had traveled the world, bringing a piece of her travels back to Brighton. We were welcomed with an amazing cheese and homemade fig paste that I honestly could have eaten in its entirety, but knew courses were coming. From the moment we entered the kitchen I was struck with how well she was as an instructor. I love cooking (I'm no chef- I just enjoy it) and Lisa was able to help sharpen my skills and teach me new ways of looking at putting a dish together. The hubs is not a cook- and he held his own, making an amazing honey mustard vinaigrette and he even made the main course (very excited for this.... as it means he will also be in charge of 1 meal a month ;) From start to finish, we were educated, not only in cooking, but the science behind it, which I found fascinating! We were so relaxed, shared stories with Lisa of travel, and by the time the meal ended and dessert was basically licked clean, we both felt that we had met someone who we would see again. If you at all are weirded out by not going to some class or restaurant for a cooking lesson and coming to someones home- DO NOT BE. This was one of the most memorable experiences that my husband and I have had (& we have had many). Do yourself a favor- and book Lisa!