Online Cooking Class - Sweet and Savory Hand Pies
Online Cooking Class - Sweet and Savory Hand Pies
231 reviews
231 reviews
Get out the picnic basket — these portable hand pies are ready for your next outdoor adventure.
During this live interactive online cooking class with Chef Lisa, you will learn how to make sweet and savory hand pies from scratch right in your own kitchen. First, you will prepare a savory mushroom, spinach, and cheese filling as well as a sweet blueberry filling to fill your hand pies. Then, you will learn how to make a flaky, buttery, easy-as-pie biscuit-style dough.
Cooking class is fully interactive.

Chef accompanies you throughout the entire process.

Ask as many questions as you want!
Blueberry Hand Pies
Mushroom and Spinach Hand Pies
With cheese
Most dietary restrictions can be accommodated. Please mention this in the message field when you submit your booking request.
Recipes

Recipe links are sent in your booking confirmation.

Ingredients

Ingredients can be adapted for dietary restrictions or lack of availability and can be delivered by your preferred local grocer with the link below.

Technology

Connect with the chef using Zoom on your computer, tablet or mobile device.

Class Participation

Chime in with questions through audio or chat. Use of video is optional.

Class Size

Public class sizes are between 4 to 12 connections to provide an opportunity for all guests to participate and ask questions. Private classes can accommodate up to 498 guests.

Event Duration

1.5 hours

Prep Time

30 minutes

Labels

Baking, Couples, Gourmet, Pastry, Vegetarian
---
Ingredients
Unbleached all-purpose flour
Water
Salt
Pepper
Unsalted butter
Lard, vegetable shortening or pork fat
Unbleached bread flour
Eggs
Small onion
Olive oil
Baby bella mushrooms
Fresh thyme
Fresh spinach
Fresh garlic
Gouda cheese, or any cheese you like
Blueberries, fresh or frozen
Cornstarch
Sugar
Lemon
Kitchen Equipment
Sauté pan
Chef's knife
Cutting board
Measuring spoons
Sauce pot
Two spatulas
Parchment paper
Large bowl
Two sheet pans
Fork
Rolling pin
Pastry brush
Small bowl
Plastic wrap
Ring cutters, optional
---
Prep Work Details
There are a few things that will help the class move along seamlessly: Making the filling ahead is incredibly helpful. Cooled fillings work best with the dough. If you decide to just make one filling, that is perfectly fine. Also, feel free to make ANY FILLING you want. The recipes supplied are mere suggestions. If you do not have time to make a filling, then purchasing a jam or a premade compote works just as well. The making of the dough, rolling it out, cutting and baking are truly the "learning" moments of the class. Have all your ingredients measured out to make the dough. It is also extremely helpful to have the butter at room temperature before we boil it. If you are using vegetable shortening (aka Crisco), then you will need ~ ¾-1 cup of water. I look forward to baking with you. I will be on 10 minutes prior to class to answer any questions. Cheers, Lisa
Cozymeal guest reviews for this experience


Lisa is such a great teacher-fun, knowledgeable and with lots of great tips!


I did not expect these pies to be so easy, practical, or delicious! And Chef Lisa did a superb job. She kept the class lively, informative, and fun.


I took Lisa's macarons class a few weeks ago and loved her teaching and cooking style so much that I signed up for the hand pies class. What a great experience, and now I have a go-to short crusty recipe that I'll use again and again.


Chef Lisa was a pleasure to work with! She was always willing to answer questions and we enjoyed learning some of the different pie techniques and history behind the pies. Thank you!


Such a fun class! Chef Lisa made the class engaging and also made the recipe simple, which is great for beginners like my husband and I. We enjoyed watching everyone work through the process and seeing the final products. Delicious and simple hand pies!


I took this class on a whim as something different and had no idea the versatility of the recipes. The dough was simple and one of the best tasting. Lastly Chef Lisa was so fun and engaging that the class went by so fast. Highly recommend and hope Chef Lisa has more classes.


Chef Lisa has contagious charm, extremely enthusiastic, and engaged instruction. Cooking class was breath of fresh air during pandemic. Definitely looking forward to my next cooking session.


Lisa was very knowledgeable and fun to work with! Fun class!


Great


Chef Lisa was very interactive and her instructions were easy to follow. We are planning to set up another event soon! thank you, Shailee


Chef Lisa had such a fun personality and was very knowledgeable. She was super helpful with any questions you might have. She was great at checking in with each group and she had a great energy! She connected well with everyone. She also gave us good information ahead of time so we felt prepared going in to the class. Would definitely recommend!


This is long overdue! Chef Lisa is amazing! Had a blast in my virtual cooking class earlier in December - amazing birthday gift idea!! Will take another class with Chef Lisa soon!


Lisa was great. Very attentive and knowledgeable. Enjoyed it.


That was such a great event Lisa. Everything was perfect.


Great job Lisa! Very informative, liked that you took your time to continue to follow up with everyone. Had a great evening! Thank you


This was so much fun! Even if we could not all be together in the same place physically, Lisa was able to make it fun and inclusive so it felt like were. Highly recommended. Did I mention the hand pies were delicious too? They were!


Chef Lisa was very personable and her hand pie class was fun and easy to follow along. I had most of the ingredients already in my pantry


It was a fantastic class! Lisa was a great instructor, patient and helpful. My son and I really enjoyed it!


Chef Lisa was energetic and very helpful with all questions. She really let's you make the recipe your own and keeps us entertained the whole class!


Good experience


This was a really great learning experience for me (and I bake a LOT)!


Chef Lisa was a blast! She was very thorough and informative! She always made sure to answer our questions and was interested in getting to know us!


Fun class!
Cozymeal guest reviews for other experiences with Chef Lisa


My daughter and I had so much fun with Chef Lisa, and learned some great techniques and recipes.


We had a class scheduled for 2/11 at 12pm and she never showed up or answered our phone calls/messages


Chef Lisa is an exceptional teacher. She took a very challenging baking goal and turned it into a fun and informative event. I believe all the students were successful in making macarons (with feet!) Thank you so much. I had a great night!


Chef Lisa was awesome. She made learning fun. She answered all questions and explained everything in detail. What a great class


Thank you for a fantastic class! After many mediocre attempts at making macarons, we got them perfectly right through your tips and tricks!


I took Chef Lisa's class on Macaroons and Macarons with my 12-year-old granddaughter. It was a great class; we both learned a lot and had a good time. Chef Lisa is extremely knowledgeable and easy going. She was great at interacting with my granddaughter who came home anxious to tell her mother all she learned. The end result was delicious.


This class was excellent! Lisa is very thorough, and she checks on everyone at every stage of the process to make sure this difficult pastry turns out right. Thank you, Lisa!


A lot of fun and food turned out great. Lisa was a good and fun instructor chef.


Great lesson


Chef Lisa is personable and friendly to everyone on the zoom class. She gave time to allow us to ask questions. She offered suggestions to each of us based off of where we lived, and what type of oven we were using. She shared her knowledge with us and offered us tips and suggestions that were not part of our class material. Lots of fun and even though my cookies did not turn out well, I still enjoyed learning.


Lisa was amazing! She answered all my questions and even knew all the science behind the macaroons. She was patient, friendly, and had great tips! She also checked in with everyone at each step. I would love to take another class with her.


Very Fun


This was my first experience with an online cooking class. I wanted to make some girl time memories with my daughter and son's girlfriend. I was so impressed with Chef Lisa. She interacted with everyone and encouraged us along the way to build our confidence. The French macarons turned out wonderful. I will definitely take more classes online now.


Great class! Chef Lisa explains everything really well and takes away any fears you may have to try something new. I would definitely sign up for another class!


We loved chef Lisa, she is a great teacher! Learned so much more than attempting to follow a recipe on my own. Had a great night learning, laughing, and creating delicious custards with my husband and Lisa!


Lisa was fun and entertaining! She had lots of helpful tips and gave lots of individual attention to each participant.


Excellent instructions!


Chef Lisa was patient, fun, and had lots of great tips!


Chef Lisa was fantastic!! She was thorough and patient. She made sure each student in the class understood what to do and why they were doing it. Excellent class with an excellent instructor!


Lisa was great. She talked to all the homecooks several times and checked on their macarons. I especially liked learning the sciencey part of how to get the "skin" on the cookie and why it was important.


The Parisian Macaron class I took with Chef Lisa was great! She was super helpful and answered any questions and helped troubleshoot any issues. She explained each step in the process thoroughly and made sure everyone in the class was successful. It was a great way to spend my Friday evening and I will definitely be on the lookout for more classes from her! Highly recommend!


Meghan Caldwell
16 Apr 2022
I did the chocolate making class with my wife and we had the best night out we've had in a long time. We made delicious (and well tempered!) chocolate and laughed throughout the whole thing. Lisa was a great teacher and made the process stress free and funny. I could not recommend more!!


Lisa was an excellent teacher. She explained everything clearly, answered questions & genuinely showed interest in all of her students. She encouraged & help us to be successful. I would highly recommend Chef Lisa!


Great class. Chef Lisa did a great job instructing us through the loud sounds of mixers. She was relatable and fun. I had always been intimidated to try making Macarons. She made it easy. They turned out great for my first time.


Lisa is an amazing instructor! She was funny, knowledgeable and extremely supportive of her students. The class was easy to follow and it was the first time I ever baked perfect macarons. I even replicated my success using Lisa's recipe and tips. Thank you very much for a wonderful class!


This was such a fun class! Chef Lisa is very thorough and makes sure you're doing it right every step of the way.


Excellent class and fun teacher! Our macarons came out close to perfect. We could not have done it without you Chef Lisa!


Chef Lisa was very helpful and patient


Wonderful Class! Chef Lisa was really great and did such a lovely job making sure our macarons worked out. I highly recommend this class to anyone considering.


Chef Lisa was spectacular! She was very in-depth, and ensured that EVERY student had the instructions based on their ovens, and tools. She has a wonderful personality, that added significantly to the enjoyment of the class. I would highly recommend Chef Lisa to friends and family and will be looking for other classes of hers in the near future!


Lisa was great! She was extremely helpful and entertaining at the same time. The Macarons came out perfectly, and we were even able to recreate them on our own. I highly recommend taking this class!


Amazing, personal, and fun experience! Chef Lisa made every minute worth it! She is passionate and well educated about her work; she made us feel comfortable from the moment we arrived; and she isn't afraid to crack jokes whenever possible!


Such a great class! Thanks so much!


Chef Lisa as super attentive, and gave LOTS of tips and tricks from buying ingredients in the store, to differences in produce, to techniques. I can't wait to take another class with her!!


Fun class!


Lisa was fun and incredibly helpful!


Chef Lisa was amazing! It was a fun experience.


Chef Lisa was awesome! She made the class fun and interactive


I had so much fun taking this class! The instructor was incredibly knowledgeable and engaging. You will be thrilled at the end when you take perfectly shaped macarons out of your home oven.


We had a FANTASTIC time with Chef Lisa - and the best part? Our macarons actually turned out! She was so incredibly detailed and took the time to answer everyones questions to make sure we were all successful.


It was great! Lisa did a wonderful job explaining the process, answered all questions and she was so much fun!


Chef Lisa was very engaging and made the class so much fun! She is full of knowledge and explained everything so well and made everything look so easy . I would recommend this class to anyone !


We learned a few good cooking tips and we loved our meal! Chef Lisa was very personable and answered everyone's questions. Thank you!


Amazing!


Very fun experience. She was very helpful and answered all questions.


The macaron class with Chef Lisa was fantastic. Chef Lisa was fun and moved at a good pace. She always made sure to check in on everyone at each step and provided personalized feedback and instructions for all. I would gladly take a class with her again.


This was a wonderful class! Chef Lisa was really great and she explained the recipe and process so clearly. This was my first time making french macarons and I never dreamed they would turn out as well as they did. The class I attended had just 6 people in it so Lisa was able to give each of us individual attention/advice. This was also my first time using Cozymeal and I can't wait to do another class with family and/or friends.


Chef Lisa is amazing, and so invested in your macaron success! My niece and I loved this class. Chef Lisa's positive energy and confidence in all of us brought this challenge HOME. I still can't believe our macarons skills, best ever, and a true credit to Chef Lisa and the time she devoted to everyone in the class, individually! I will definitely take more classes with Lisa!


This was a really fun experience. Great class.


Chef Lisa was fantastic--we loved her!! She kept things on track, made us all laugh--will definitely take another class with her. ***We would have gladly given her a tip, but this was a work event and the money was allocated to the class. We wish we knew that tips were an option, because we would have paid for a tip when we signed up. We cannot get more money now for a tip. Please accept our apologies!


Had lots of fun!


While I understood Chef Lisa's frustration about people not having the recipes I do not think she should have displayed any attitude. The confirmation letter is supposed to have a link to recipes, but it is a link to website where you have to log in to your account you set up for registration, go to my account, then to my plan? abd there are the recipes. Additionally the recipe for macaroons needs updated as granulated sugar does NOT get sifted. Timing for adding cream of tartar is 45 sec not 30, etc. I found recipes as I called customer service. Please consider updating confirmation email to step by step obtain recipes and have recipes reviewed to match the chef who is presenting the class. Our macaroons were very tastey and I will take another class.


Chef Lisa was super friendly and knowledgable and every dish came out amazing!


What a great time with Chef Lisa! Her live instructions had us all feeling like master bakers! It was a small group, and she really made it an enjoyable time! Would definitely sign up for another class with her!


Chef Lisa is Amazing!!


Chef Lisa was a great teacher. she made the class fun and made making macron look easy. She was patient and answered all questions. My kids had an absolute blast with her.


It was so much fun! Everyone was interactive and Chef Lisa is wonderful. Would love to take another class with her. Highly recommend!


What an excellent class! While I am an experienced baker, I'd never even thought about where macarons come from! Chef Lisa is an excellent teacher. She introduced us to all the science behind the macarons while keeping it hilarious and exciting. A great class, would do another with her in a heartbeat!


This was a great class! It was fun, full of direct feedback with so much important information about baking. The macarons were delicious and beautiful. Chef Lisa was knowledgable, smart, patient and incredibly fun!!


The class was so fun and learned so much! Our macarons turned out wonderfully!


My first time making macarons and this class was wonderful! Chef Lisa gave me so much information and tips and checked up on my progress throughout the class. I was able to successfully make my first macaron!


This is an invaluable experience. We're so lucky to have had access to such an accomplished and experienced pastry chef. I would recommend to anyone, young or old, to take a class from Chef Lisa if you are inclined.


My 10 year old daughter and I loved this class! We had tried Macaroons once before this class and it didn't go well. This time they turned out beautiful :)


Learned a lot and our kids had tons of fun!


Chef Lisa did a great job! She made sure no baker was left behind and all questions were answered. I would highly recommend taking one of her classes!


We enjoyed the class so much! Lisa definitely was an experienced chef and instructor but she made the entire process so approachable and fun!


It was great! The food was excellent, and Chef LIsa is fun and engaging. The knife skills instruction was also very handy and a great takeaway.


Great class! Chef Lisa is an amazing teacher who makes the class casual and fun but also is very attentive to every detail. She learned everyone's names and checked in with us individually along the way.


Definitely worth the time!! I've been making macarons but they haven't been consistent. Chef Lisa gave great tips, was patient and very helpful! Thank you again and loved the pink lemonade!


Lisa was patient and very good at having us all go through the steps to learn how to make tasty and beautiful Macarons, Cindy


Great class! Lots of fun!


It was a wonderful class with great information given patiently. I had a fantastic time and made some frigin delicious cookies!


We had several family members join in from various locations, and we all had a great time with Chef Lisa. Instructions and demonstrations were clear, and our results were wonderful!


She was the best!


Allison and Derek
01 Apr 2021
Chef Lisa was great. We thought we had over-beaten our batter and she helped us save them and Macaroon's turned out great. Now I have tons of desert treats laying around the house. Who could complain about that ?


Chef Lisa was great. So patient and knowledgeable for us beginners!


Chef Lisa was amazing; not only she was very patient but she was also very attentive to every single question we all had. Shall we decide to book another cooking class, we'd definitely book one with her :) Merci beaucoup Chef Lisa! Les macarons étaient excellents!


She was an amazing instructor!


Lisa was amazing! So helpful and knowledgeable! My macaroons turned out perfectly and I couldn't have done it without her!!!


Lisa was a great host as the recipes were clear and the cookies super tasty!


I had a great time. Chef Lisa is very knowledgeable, personable, and engaging. I had taken a macaron making class in person, about a month ago, that charged $90. The chef was not a pastry chef, and he had only a basic knowledge of baking macarons. I learned much more from Chef Lisa and my macarons were much better. Thank you for the experience.


Lisa did a fantastic job explaining the steps and keeping us all on track. Great recipe! I thoroughly enjoyed myself.


Chef Lisa is super amazing! Not only is she really fun but she is very patient and makes sure everyone feels comfortable. She explains things well and then goes through everything more than once so you feel comfortable.


Chef Lisa was awesome.


Lisa made the class fun and easy. Food came out great! I will reuse this recipe.


Very friendly and knowledgeable, Chef Lisa guided us through our virtual cooking class in a fun and exciting manner. Would definitely recommend! :)


Chef Lisa was fantastic. Our group had a fun time.


I took this class with my 14 year old daughter and it was really, really great. Chef Lisa was energetic, encouraging and somehow attentive to everyone while also making her own macarons. After two attempts on our own we finally got great macarons from following her step-by-step demo, and all of her extra tips and tricks. Thank you, Chef Lisa!!!


Best class!! She was so patient with everyone even when they made mistakes. Loved her energy and friendliness. Macaroons turned out incredible! Coworkers couldn't believe I made them. No more buying them from the store anymore. A CLASS YOU MUST TAKE!


Chef Lisa was very helpful, nice, and informative. We completely enjoyed this class.


FANTASTIC class. Chef Lisa was so helpful and knowledgeable. She answered every question and took time to make sure everyone had the help they needed. I finally managed to make perfect macrons that night and then practiced later that week using her tips and tricks and made another perfect batch! Great experience and I'm looking forward to taking another class on Cozymeal.


We LOVED the Macaron class and Chief Lisa was wonderful! She did a great job connecting with each person and helping them troubleshoot their recipe. It was really incredible that she was able to help all of us make successful macarons when they are so difficult to make. We loved the class and can't wait to take another class from Lisa, she was so fun to work with!


Making French macarons with my family was a blast! Chef Lisa did a great job, stepped us through every part of the process. She's very personable; great experience!


Chef Lisa was experienced, friendly, and patient. We had a great time!


Chef Lisa was so much fun to work with. She has a great personality and had wonderful tips for making Macarons. We will definitely be looking for more of her classes.


Amazing! She was thorough and gave clear directions plus she was very friendly and encouraging. I'm a novice baker, but she made a tricky thing seem simple! I'd definitely recommend taking a class with Chef Lisa.


Chef Lisa did such a fantastic job guiding our group through the recipe. She was patient and funny. My macarons turned out delicious - thanks, Chef Lisa!


Chef Lisa was friendly, professional, and an amazing cheerleader as we valiantly tried to make these beautiful cookies! She helped everyone be successful at creating a delicious outcome. We would absolutely take her class again. It was a wonderful date night experience.


Excellent class. My macarons came out perfect the very first time! Chef Lisa shares so many great techniques that can be used on all types of recipes.


It was a lot of fun - Chef Lisa was very knowledgeable and made sure everyone was on track at every step to ensure the macarons turned out perfectly!


She fixed my oven time and temp problem that I have been struggling with for 3 months! Lots of fun and


This was a great class! I've never even used a piping bag before I took this class, and I was really nervous. Chef Lisa immediately made me feel comfortable. She walked us through the process, step by step, with professional tips, positive energy and encouragement. I was really impressed with her ability to give everyone individual feedback. And the Macarons turned out great!!!!!


Excellent class. The mystery of Macarons was resolved with tasty results!


It was a fun learning experience. Chef Lisa gave us some great tips and a lot of encouragement .


Love, love, love Chef Lisa!! Her personality is radiating and this class is so fun. I've taken a lot of Cozymeal classes and Chef Lisa is now my Fave and can't wait to take another one of her classes!!!


Lisa is an excellent chef and very entertaining. She made the class interesting, the pace was just right and her instructions beforehand were perfect. Highly recommend this class and the macaroons were delicious!


We've done 5 online classes now, and Chef Lisa has by far been the best instructor. She's very outgoing and personable, and constantly checks in on each group to make sure everything is going well. Highly recommended this class.


Excellent and successful! Lisa stayed on top of everyone and was personable. I felt at ease instantly with her and her instructions were very clear. Loved it and am already thinking about doing another class.???


Thank you so much Chef Lisa, the girls had fun , was the best birthday ever !


Chef Lisa was super patient and we really appreciated how patient and supportive she was of the second person in our group, our mentee, who was on her own in her own home. It was fun class and things came out great!


What a fantastic cooking class. Chef Lisa made the event lots of fun while at the same time paying attention to the needs of all the participants. If this is the standard of class, then I will definitely be booking more!


This class was so fun, the macarons turned out perfect!! Chef Lisa was great!!


Chef Lisa has a wonderful, encouraging personality, which makes for a really fun class! I am not a strong baker, and she made the macaron class funny, fun, and surprisingly easier than I expected! Chef Lisa gave out a lot of "pro tips", and she checked in with each student, eyeballing our bowls of progress along the way - which was insanely helpful. She gave us tricks of the trade when we weren't quite sure that our batter would turn out. And? Mine actually turned out really well! Such a great class. Sign up for one and see for yourself!


Fun! Exciting and silly! Thanks for the fun evening abs the best tips on how to make some cute little cookies!


My son loved the class and the cheff and the macaroons were amazing!!!


Chef Lisa was fantastic! She was patient and thorough and her instruction was easy to follow. She checked in with everyone multiple times to make sure we were as successful as possible. We will book with her again!


Chef Lisa made this class so fun! She was detailed and made macarons a lot less intimidating!


Fantastic experience! Chef Lisa was very informative and we had a great time!


Chef Lisa was very very patient despite the many questions (and even with some of us being not fully prepared). Class was enjoyable and a fun experience with friends. Would definitely recommend Chef Lisa :)


This class was amazing! Chef Lisa was so helpful throughout the whole class, checking in on every single person at each step. She also gave a lot of tips throughout the class. You can tell she really cares about making sure that you left happy and knowledgeable. Would definitely recommend! Took another one of her classes after this one.


Lisa was fantastic. She was knowledgeable, kind, enthusiastic and motivating. I did not think I was going to be successful in baking these cookies, but they came out wonderful and something I look forward to sharing with friends and family.


Chef Lisa was awesome and her recipes were REALLY good!!


Lisa is a fantastic teacher. She was so patient and made the class lots of fun!


Lisa was great -- she was encouraging and make sure everyone was having fun!


She was personable and provided lots of individualized attention.


Chef Lisa did a great job explaining the how and the why of making the macarons. They turned out great!


Very informative and enjoyable class. I feel much more confident in making macarons now


Thanks Lisa for Christmas Cookies class that was amazing :-)


Great fun!


Chef Lisa was very interactive and fun!


Our company virtual holiday celebration with Chef Lisa was more than I could have expected! She had such fun and sweet energy, kept all of us engaged on track with perfectly beautiful cookies and cocktail outcomes! I would highly recommend for your family or team events and would love a chance to cook with Chef Lisa again in the future!


Well I didn't have the ingredients on hand to actually bake, I enjoyed watching her technique and learning how to make the cookies.


It was interesting and fun. A little more time would have been greatly appreciated though. Chef Lisa did a great job facilitating our team.


Very personal, gave clear directions.


Great experience. Made me what to bake again. It's been a long time Thanks so much for making this fun!


Lisa was funny, sweet and very helpful. I had a blast!


We had a fantastic experience with this course! Thank you so much and we can't wait to try making macarons again!


James LeBaube
18 Dec 2020
Lisa was great!! Thank you so much. We had a blast and she was so supportive!


We had a lot of fun making Christmas treats! Cooking with a group can be kind of chaotic, but Lisa was great at keeping us all together, checking in with everyone individually and answering all our questions. She gave us some really helpful general baking tips too.


She was awesome, it was a lot of fun.


Great fun and Chef Lisa tried to be attentive to all of our very large group - I big undertaking done well. Thank you for sending out prep tips - really helped organize those of us who DO NOT bake. Just wish we had had more time and be able to hear above Chef's mixer and our own.


very easy to understand and caring. she stopped everything anytime someone had an issue. loved the whole experience!!!


Lisa was fantastic and made it so easy to follow along. Was a great experience.


This was so much fun and Lisa made the experience exceptional! All the recipes came out tasty and this was a great memory to make!


Chef seems like under a extreme pressure to finish the session asap. She did not give us any time to react to her instructions. I failed to follow the instruction after 15 mins into the session. One of my colleagues asked for pause two times, she ignored the request for the first time and only paused for about 10 seconds for the second time. I would like to point out that we are here for FUN, not extra anxiety.


I love Lisa's personality! She is happy, bubbly, and simply a ray of sunshine! Her tone is very welcoming and encouraging. She gave very good tips and instructions and was easy to follow (however, i was behind majority of the class since I did not do enough prep work prior to - sifting my almond flour and confectioners sugar). I liked that she was engaging and made sure to check in (calling people out individually) to make sure they're on the same page or if they needed help. I appreciated her work experience and knowing critical techniques it takes to make it right. In our entire session, she was always uplifting and had great words of encouragement and support. I would definitely take a class by Lisa again!!


Incredible class! Looking forward to many more with chef Lisa!


Chef Lisa was great! Very personable, patient, and thorough. Explained everything in great depth. Would definitely recommend a class with her!


Chef Lisa is wonderful. So clear and easy to follow.


Chef Lisa was amazing and explained everything so well! Her recipes were outstanding!


Chef Lisa is awesome. This was a great class and I am no longer afraid to make Macarons


Lisa was amazing. She makes sure everyone is with her through the whole process. Although I know I will not make perfect ones every time, I am so much more confident that I can make these little nuggets and make them taste amazing. Thank you so much Lisa!!!


Chef Lisa was fantastic! Very knowledgeable, entertaining, and kind instructor. Such a fun and successful experience!


Very good


Chef Lisa was a great teacher. Informative, patient, funny, and thorough. It was a great class and the macarons were delicious. Great job!!


Lisa had some top tips and the end product was delicious! She has a way to instill confidence and shares details of textures and expected consistencies and so on that would be hard to learn alone.


the class was a little chaotic. That could have been the group, but it was very unclear at times what steps we were supposed to be doing when.


Such a fun time !!!


Chef Lisa was amazing. I'm a beginner, but she explained everything perfectly and made it fun along the way. My macarons came out perfectly on the first try, and I was stunned. Thanks so much!


Great class! I enjoyed the interaction and professional tips!


So much fun and the Macarons were delicious! Great event to plan with friends, family or co-workers. Thank you!


We had a great time, made delicious food and learned a ton in the process. Trifecta!


This evening was beyond any expectations we had. Lisa is a charming, informative and entertaining hostess. We both also learned a tremendous amount and prepared and ate a delightful meal under Lisa's guidance. I'd give 10 stars if I could!


Losa was AMAZING! Very knowledgeable and kind. The food was delicious.


Chef Lisa was amazing! My girlfriend and I learned so much and had our taste buds blown away! Would do this again!


My 14-year-old son and I did a pastry class. It was a lot of fun and we learned a lot. We would definitely visit Chef Lisa again.


My girlfriend and I took the chocolate making class hosted by Chef Lisa and we had an amazing time. She was a fantastic teacher who has a deep knowledge of the science and processes of chocolate making. On top of her teaching skills, Chef Lisa was a great host and incredibly engaging. We left feeling more knowledgeable and very happy with the entire experience. I would recommend Chef Lisa and the chocolate making class to anyone!


My boyfriend and I enjoyed every minute of this French Bistro class. From the moment we met Lisa it was enjoyable conversation, extremely educational, and a ton of fun. A pleasant surprise was the romantic candle light dinner setting as Lisa served us and we enjoyed the food that we made. We will definitely be going back for more classes and delicious food!


Excellent evening! Loved every minute of it. Lisa is the BEST.


Had a great experience! Lisa was amazing and took her time teaching us the proper techniques and tricks. The end result came out looking like it should be from a bakery!! Would recommend to everyone! Plan on going back and taking another class!


A great experience and a lovely meal in Lisa's home!


Lisa was amazing! We felt so at home while cooking and at the end she had even set up a cozy dining area for us to enjoy the food. I highly recommend her!!


What a wonderful time. Chef Lisa is an amazing educator and host. She helped my friends and I cook a meal that tasted amazing. I almost forgot we made it while we were eating it.


Lisa was great! The menu was well orchestrated. Lisa provided some really valuable teaching moments during meal prep and she was very encouraging. The outcome was fantastic and we were able to enjoy some great food and conversation.


Amazing and unique experience. Lisa is a pro!


A review from Jenna and Chris. Five stars is not enough for Chef Lisa. I'm not sure what I was expecting because I've never done anything like cozy meal before.. but Lisa went above and beyond any expectation I had. After she walked through our door she asked my boyfriend and I what we wanted from the experience—whether it was to learn, just enjoy her cooking for us, etc. Chris and I wanted to learn and be involved so we could replicate it in the future and just understand what was going on (like how to use a knife, how to make sure the sauce was balanced, what our taste buds were tasting, etc.). Lisa was one of the best teachers I've had. She made sure we were not only hands on, but explained everything step by step of what to do, what to expect if we are replicating it in the future and the science behind the food. She was extremely personable, professional, enthusiastic, funny, and kind. She was also very accommodating as I asked to change a few things on the menu. I strongly recommend having her cook for you and/or teach you how to cook. It was such a great experience. By the end of the night everything was put away, cleaned up, and we made a new friend. Oh, and the food was DELICIOUS!!!


our evening with Lisa surpassed our expectations...she is the real deal! Talented, articulate, enthusiastic, and a teacher by nature. My son and I learned so much about technique, food balance, and the culinary arts. She really took my son under her wings to demonstrate proper techniques, and he was a thrilled twenty year old. She asked questions and drew us out, and had us thinking about the food , the preparation and methodology. And of course, then we were served a wonderful meal..... it was a wonderful private.


It was a great experience! I booked this class as a birthday present for my husband, and we had a great time! Chef Lisa is super nice and knowledgeable, and she gave us a lot of great tips for cooking in general. The food was amazing as well.


From the moment we entered the apartment, we knew this night would be memorable. A birthday gift from my hubs, Chris, who wanted to gift experiences/memories vs things and french cuisine (well everything related to france) is among our favorite things- he delivered. Chef Lisa had soft jazz reminiscent of a Paris cafe in the Roaring 20s and her apartment decor showed that she had traveled the world, bringing a piece of her travels back to Brighton. We were welcomed with an amazing cheese and homemade fig paste that I honestly could have eaten in its entirety, but knew courses were coming. From the moment we entered the kitchen I was struck with how well she was as an instructor. I love cooking (I'm no chef- I just enjoy it) and Lisa was able to help sharpen my skills and teach me new ways of looking at putting a dish together. The hubs is not a cook- and he held his own, making an amazing honey mustard vinaigrette and he even made the main course (very excited for this.... as it means he will also be in charge of 1 meal a month ;) From start to finish, we were educated, not only in cooking, but the science behind it, which I found fascinating! We were so relaxed, shared stories with Lisa of travel, and by the time the meal ended and dessert was basically licked clean, we both felt that we had met someone who we would see again. If you at all are weirded out by not going to some class or restaurant for a cooking lesson and coming to someones home- DO NOT BE. This was one of the most memorable experiences that my husband and I have had (& we have had many). Do yourself a favor- and book Lisa!


Lisa was funny, friendly and very knowledgeable!


It was our first cooking experience and we had a wonderful evening with Chef Lisa! She was very informative, enthusiastic and had a great sense of humor. Lisa also taught us some knife techniques and was very patient and encouraging. We highly recommend!


A truly wonderful evening! Chef Lisa was very informative, patient, and encouraging taking the time to lead us through each recipe and work on a variety of cooking skills that could be applied to many other meals. The meal itself was so tasty and we look forward to making it again at home!


I learned so much and had fun doing it! I'm very thankful to Chef Lisa for opening up her home and her experiences to my mother and I.


Lisa was great! We learned many techniques of cooking and sharpen our skills in cooking and estimating and fixing salad dressings. Her enthusiasm and encouraging nature was easy and fun. A very delicious dinner and fun evening.


Chef Lisa was informative, engaging and fun! We will surely book another class!


Chef Lisa was fantastic! Great teacher, delicious food, and a lot of fun. Very memorable experience!


the guys who new little about cooking - Lisa was great! We learned a lot and really enjoyed the evening and getting to know her.


My mother and I had a wonderful time taking a class with Chef Lisa. She was professional and knowledgeable, and shared a lot of tips and information with us as we put together our meal. She was prepared and gave good explanations, which made trying something new less daunting. She was also considerate and took the time to address some dietary concerns. Even though we have taken other cooking classes, we both felt like we learned new things. We also found her to be a gracious and welcoming host. We highly recommend the experience.


Chef Lisa was absolutely amazing. Completely shattered expectations. We had such an amazing evening and with her guidance the food came out amazing. Highly recommend this experience with her!


Amazing experience. First rate.


Lisa was exuberant, fun, very organized, and taught us several cooking techniques. We had a great evening. Our only negative is for cozymeal itself. We had a gift certificate, but then got charged again on our credit card. When I emailed about it, I got a reply that you would be in touch soon. I've heard nothing in the last three days.


Super fun, relaxed, informative and delicious experience. Would highly recommend!


We really enjoyed cooking with Chef Lisa. She has a lovely home and was very upbeat, personable, and caring. We learned a lot of basic cooking skills that we were missing and made a great meal! It was delicious and fun.


Chef Lisa didn't disappoint. We had an absolute blast! Not only was she super fun, but she's also extremely knowledgeable and gave us some great tips! ...I've been cutting bell peppers wrong my entire life! Who knew?! Highly recommend Lisa + Cozymeal. A+++


Chef Lisa was great! She arrived early to help set up, was personable, and went the extra mile both in terms of recommendations and teaching. Great experience and very good food!


Chef Lisa was Incredibly knowledgeable and provided a comfortable, fun atmosphere!


She was great!


Chef Lisa was fantastic! Highly recommend.


Jilliankatie1234
14 Jan 2018
My boyfriend and I had such a good time cooking with Lisa! She is an excellent teacher and we learned a lot! The food was great too. Highly recommend!


Truly and amazing night!


Our experience was fantastic we enjoyed it immensely. It was also very educational and informative. We worked hands on to complete the meal. Overall had a great time and would do it again.


Amazing experience! We will be back.


We had a great time at chef Lisa's. This was our first cooking class experience and I'm so glad it was. The food was amazing and she is so flexible with everything you need/want. She is so willing to really show you how to do everything step by step and she taught me that cooking doesn't have to be a big scary ordeal. It can be really easy to make great food and desert. Chef Lisa herself is such a great person. If you have any interest in food at all you need to try this class!!


Lisa was a great teacher and a wealth of knowledge for both my brother and me. Her home was really welcoming and the food turned out great. Such a special evening!


We had such a great experience with Chef Lisa! Her experience and professionalism showed from the minute she welcomed us into her home. The ingredients were fresh and top quality and she did an amazing job of guiding us through the steps to make our meal. Everything was incredible and the best part is it was all things we could make again ourselves thanks to her guidance not only on the actual recipes but how to apply some basic chef skills while preparing the food. And once everything was completed, she served us our incredible meal to enjoy. I would definitely recommend a class with Chef Lisa!


Lisa was a perfect and wonderful host. Great attention to the details of the evening, and went the extra mile to to accommodate our requests. She strikes a great balance of teaching what you are interested in while being lots of fun, yet very professional. As this was my first Cozymeal, I didn't realize that the dinners are conducted in the chef's home. While we had a wonderful and intimate experience, we would have preferred a "neutral" cooking class site such as a converted loft space that multiple Cozymeal chefs could use. Again, while we had a lovely experience, the potential variability of in-home classes and dining would make us a little hesitant to try it again.


Lisa was a top notch host! I used Cozymeal as a team building activity for the executives of my small business and the evening exceeded my expectations. Lisa was well prepared, exceedingly informative and changed her teaching to work with our varying skill levels. Her home and kitchen were welcoming and great for a fun intimidate dinner with friends, family or coworkers. We are looking forward to trying this again!
Guest reviews for Chef Lisa


Lisa is a rockstar! She's personable and made me feel welcome in her truly beautiful home. Her food is complex in flavor but simple to assemble. I would not have thought about making an avocado mousse with ginger. I can't wait to try out some of the dishes at home for myself!
Local Grocer Delivery Available!
$ 29 Per device
90-minute class hosted on Zoom. Tax included.
---

Private parties, team building or a large group?
Message Us
Can be used for any experience or cookware
Meet your chef
Chef Lisa
Verified chef
Food safety certified
---
Chef Lisa has had a long standing appreciation for food, cooking, and nutrition. This passion led her to study Human Foods and Nutrition in college. She was given the opportunity to further her career by working as an executive pastry chef for resorts and hotels, as an healthy eating specialist for Whole Foods Market, and now has her own culinary business, where she helps others explore food, and ultimately, better their lives.
Other Online Cooking Class Experiences you may like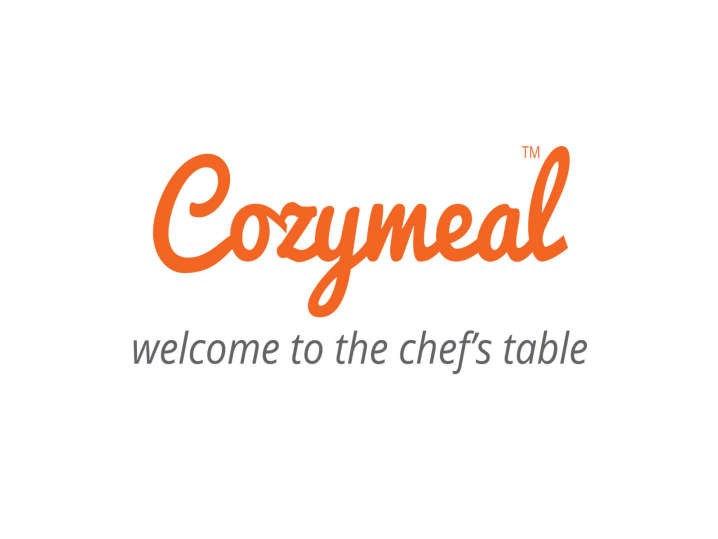 We use cookies to offer you a better browsing experience, analyze site traffic and personalize content. If you continue to use this site, you consent to our use of cookies Accept