Team Building Activity - Free Form French
Team Building Activity - Free Form French
58 reviews
58 reviews
COVID-19 protocols this chef will implement are:

Chef Wearing a Mask

Chef Providing Masks

Social Distancing Friendly
Join Chef Lisa as she encourages you and your team to tap your creative juices.
In this hands-on team building class, Chef Lisa will teach you and your team the skills and techniques to help you gain more confidence in each other and in your ability to go off-cookbook when cooking French food.

You and your team will begin by working together and choosing from a variety of ingredients to showcase your creativity and prepare your own free form seasonal tartlets. You'll also be making shrimp canapé, ratatouille, and for dessert, dark chocolate is dispersed on high by lightly whipped cream for a divine chocolate mousse.

Guests are welcome to purchase wine and beer from the venue.
Seasonal Tartlets
Bite-sized sweet or savory tartlets on pâte brisée
Shrimp Canapé
Traditional Ratatouille
With zucchini, yellow squash and tomatoes
Chocolate Mousse
Topped with lightly whipped cream
Minimum Guests

18

Maximum Guests

25

Meal Courses

4

Event Duration

2.5 hours

Labels

Corporate, French, Group, Holiday, Pescatarian
Cozymeal guest reviews for other experiences with Chef Lisa

Jeff
08 Oct 2020
Chef Lisa was a great teacher. Informative, patient, funny, and thorough. It was a great class and the macarons were delicious. Great job!!

Lei
05 Oct 2020
Good experience

Mairi
22 Sep 2020
Lisa had some top tips and the end product was delicious! She has a way to instill confidence and shares details of textures and expected consistencies and so on that would be hard to learn alone.

Kim
04 Sep 2020
the class was a little chaotic. That could have been the group, but it was very unclear at times what steps we were supposed to be doing when.

Jill
03 Sep 2020
Such a fun time !!!

Ben
02 Sep 2020
Chef Lisa was amazing. I'm a beginner, but she explained everything perfectly and made it fun along the way. My macarons came out perfectly on the first try, and I was stunned. Thanks so much!

Ben
07 Aug 2020
This was a really great learning experience for me (and I bake a LOT)!

Joanna
31 Jul 2020
Great class! I enjoyed the interaction and professional tips!

Kelsey
29 Jul 2020
Chef Lisa was a blast! She was very thorough and informative! She always made sure to answer our questions and was interested in getting to know us!

Erin
28 Jul 2020
Fun class!

Lexi
28 Jul 2020
So much fun and the Macarons were delicious! Great event to plan with friends, family or co-workers. Thank you!

Laura
16 Mar 2020
We had a great time, made delicious food and learned a ton in the process. Trifecta!

SANFORD
10 Mar 2020
This evening was beyond any expectations we had. Lisa is a charming, informative and entertaining hostess. We both also learned a tremendous amount and prepared and ate a delightful meal under Lisa's guidance. I'd give 10 stars if I could!

Hector
29 Feb 2020
Losa was AMAZING! Very knowledgeable and kind. The food was delicious.

Brent
23 Feb 2020
Chef Lisa was amazing! My girlfriend and I learned so much and had our taste buds blown away! Would do this again!

Sarah
17 Feb 2020
My 14-year-old son and I did a pastry class. It was a lot of fun and we learned a lot. We would definitely visit Chef Lisa again.

Jarrett
16 Feb 2020
My girlfriend and I took the chocolate making class hosted by Chef Lisa and we had an amazing time. She was a fantastic teacher who has a deep knowledge of the science and processes of chocolate making. On top of her teaching skills, Chef Lisa was a great host and incredibly engaging. We left feeling more knowledgeable and very happy with the entire experience. I would recommend Chef Lisa and the chocolate making class to anyone!

Joanne
09 Feb 2020
My boyfriend and I enjoyed every minute of this French Bistro class. From the moment we met Lisa it was enjoyable conversation, extremely educational, and a ton of fun. A pleasant surprise was the romantic candle light dinner setting as Lisa served us and we enjoyed the food that we made. We will definitely be going back for more classes and delicious food!

Suba
21 Jan 2020
Excellent evening! Loved every minute of it. Lisa is the BEST.

Gabrielle
05 Jan 2020
Had a great experience! Lisa was amazing and took her time teaching us the proper techniques and tricks. The end result came out looking like it should be from a bakery!! Would recommend to everyone! Plan on going back and taking another class!

Grace
26 Dec 2019
A great experience and a lovely meal in Lisa's home!

Palig
07 Dec 2019
Lisa was amazing! We felt so at home while cooking and at the end she had even set up a cozy dining area for us to enjoy the food. I highly recommend her!!

Dan
18 Nov 2019
What a wonderful time. Chef Lisa is an amazing educator and host. She helped my friends and I cook a meal that tasted amazing. I almost forgot we made it while we were eating it.

Matt
03 Nov 2019
Lisa was great! The menu was well orchestrated. Lisa provided some really valuable teaching moments during meal prep and she was very encouraging. The outcome was fantastic and we were able to enjoy some great food and conversation.

Andres
14 Sep 2019
Amazing and unique experience. Lisa is a pro!

Chris
09 Aug 2019
A review from Jenna and Chris. Five stars is not enough for Chef Lisa. I'm not sure what I was expecting because I've never done anything like cozy meal before.. but Lisa went above and beyond any expectation I had. After she walked through our door she asked my boyfriend and I what we wanted from the experience—whether it was to learn, just enjoy her cooking for us, etc. Chris and I wanted to learn and be involved so we could replicate it in the future and just understand what was going on (like how to use a knife, how to make sure the sauce was balanced, what our taste buds were tasting, etc.). Lisa was one of the best teachers I've had. She made sure we were not only hands on, but explained everything step by step of what to do, what to expect if we are replicating it in the future and the science behind the food. She was extremely personable, professional, enthusiastic, funny, and kind. She was also very accommodating as I asked to change a few things on the menu. I strongly recommend having her cook for you and/or teach you how to cook. It was such a great experience. By the end of the night everything was put away, cleaned up, and we made a new friend. Oh, and the food was DELICIOUS!!!

kathy
08 Aug 2019
our evening with Lisa surpassed our expectations...she is the real deal! Talented, articulate, enthusiastic, and a teacher by nature. My son and I learned so much about technique, food balance, and the culinary arts. She really took my son under her wings to demonstrate proper techniques, and he was a thrilled twenty year old. She asked questions and drew us out, and had us thinking about the food , the preparation and methodology. And of course, then we were served a wonderful meal..... it was a wonderful private.

Debora
03 Jul 2019
It was a great experience! I booked this class as a birthday present for my husband, and we had a great time! Chef Lisa is super nice and knowledgeable, and she gave us a lot of great tips for cooking in general. The food was amazing as well.

Christopher
29 Jun 2019
From the moment we entered the apartment, we knew this night would be memorable. A birthday gift from my hubs, Chris, who wanted to gift experiences/memories vs things and french cuisine (well everything related to france) is among our favorite things- he delivered. Chef Lisa had soft jazz reminiscent of a Paris cafe in the Roaring 20s and her apartment decor showed that she had traveled the world, bringing a piece of her travels back to Brighton. We were welcomed with an amazing cheese and homemade fig paste that I honestly could have eaten in its entirety, but knew courses were coming. From the moment we entered the kitchen I was struck with how well she was as an instructor. I love cooking (I'm no chef- I just enjoy it) and Lisa was able to help sharpen my skills and teach me new ways of looking at putting a dish together. The hubs is not a cook- and he held his own, making an amazing honey mustard vinaigrette and he even made the main course (very excited for this.... as it means he will also be in charge of 1 meal a month ;) From start to finish, we were educated, not only in cooking, but the science behind it, which I found fascinating! We were so relaxed, shared stories with Lisa of travel, and by the time the meal ended and dessert was basically licked clean, we both felt that we had met someone who we would see again. If you at all are weirded out by not going to some class or restaurant for a cooking lesson and coming to someones home- DO NOT BE. This was one of the most memorable experiences that my husband and I have had (& we have had many). Do yourself a favor- and book Lisa!

Steven
29 May 2019
Lisa was funny, friendly and very knowledgeable!

anise
28 Apr 2019
It was our first cooking experience and we had a wonderful evening with Chef Lisa! She was very informative, enthusiastic and had a great sense of humor. Lisa also taught us some knife techniques and was very patient and encouraging. We highly recommend!

Katherine
21 Apr 2019
A truly wonderful evening! Chef Lisa was very informative, patient, and encouraging taking the time to lead us through each recipe and work on a variety of cooking skills that could be applied to many other meals. The meal itself was so tasty and we look forward to making it again at home!

Kacy
25 Mar 2019
I learned so much and had fun doing it! I'm very thankful to Chef Lisa for opening up her home and her experiences to my mother and I.

jill
24 Mar 2019
Lisa was great! We learned many techniques of cooking and sharpen our skills in cooking and estimating and fixing salad dressings. Her enthusiasm and encouraging nature was easy and fun. A very delicious dinner and fun evening.

Troy
15 Feb 2019
Chef Lisa was informative, engaging and fun! We will surely book another class!

Robert
15 Feb 2019
Chef Lisa was fantastic! Great teacher, delicious food, and a lot of fun. Very memorable experience!

Robert
28 Jan 2019
the guys who new little about cooking - Lisa was great! We learned a lot and really enjoyed the evening and getting to know her.

Leslie
17 Jan 2019
My mother and I had a wonderful time taking a class with Chef Lisa. She was professional and knowledgeable, and shared a lot of tips and information with us as we put together our meal. She was prepared and gave good explanations, which made trying something new less daunting. She was also considerate and took the time to address some dietary concerns. Even though we have taken other cooking classes, we both felt like we learned new things. We also found her to be a gracious and welcoming host. We highly recommend the experience.

Eric
30 Nov 2018
Chef Lisa was absolutely amazing. Completely shattered expectations. We had such an amazing evening and with her guidance the food came out amazing. Highly recommend this experience with her!

Stephen
19 Aug 2018
Amazing experience. First rate.

Karla
15 Aug 2018
Lisa was exuberant, fun, very organized, and taught us several cooking techniques. We had a great evening. Our only negative is for cozymeal itself. We had a gift certificate, but then got charged again on our credit card. When I emailed about it, I got a reply that you would be in touch soon. I've heard nothing in the last three days.

Stephanie
14 Apr 2018
Super fun, relaxed, informative and delicious experience. Would highly recommend!

Kathleen
14 Apr 2018
We really enjoyed cooking with Chef Lisa. She has a lovely home and was very upbeat, personable, and caring. We learned a lot of basic cooking skills that we were missing and made a great meal! It was delicious and fun.

Courtney
08 Feb 2018
Chef Lisa didn't disappoint. We had an absolute blast! Not only was she super fun, but she's also extremely knowledgeable and gave us some great tips! ...I've been cutting bell peppers wrong my entire life! Who knew?! Highly recommend Lisa + Cozymeal. A+++

Kristina
01 Feb 2018
Chef Lisa was great! She arrived early to help set up, was personable, and went the extra mile both in terms of recommendations and teaching. Great experience and very good food!

mike
19 Jan 2018
Chef Lisa was Incredibly knowledgeable and provided a comfortable, fun atmosphere!

richard
19 Jan 2018
She was great!

Matthew
19 Jan 2018
Chef Lisa was fantastic! Highly recommend.

Jilliankatie1234
14 Jan 2018
My boyfriend and I had such a good time cooking with Lisa! She is an excellent teacher and we learned a lot! The food was great too. Highly recommend!

Andrew
09 Jan 2018
Truly and amazing night!

Kent
09 Jan 2018
Our experience was fantastic we enjoyed it immensely. It was also very educational and informative. We worked hands on to complete the meal. Overall had a great time and would do it again.

Rebecca
31 Dec 2017
Amazing experience! We will be back.

Lauren
29 Dec 2017
We had a great time at chef Lisa's. This was our first cooking class experience and I'm so glad it was. The food was amazing and she is so flexible with everything you need/want. She is so willing to really show you how to do everything step by step and she taught me that cooking doesn't have to be a big scary ordeal. It can be really easy to make great food and desert. Chef Lisa herself is such a great person. If you have any interest in food at all you need to try this class!!

Nick
28 Dec 2017
Lisa was a great teacher and a wealth of knowledge for both my brother and me. Her home was really welcoming and the food turned out great. Such a special evening!

Rebecca
27 Dec 2017
We had such a great experience with Chef Lisa! Her experience and professionalism showed from the minute she welcomed us into her home. The ingredients were fresh and top quality and she did an amazing job of guiding us through the steps to make our meal. Everything was incredible and the best part is it was all things we could make again ourselves thanks to her guidance not only on the actual recipes but how to apply some basic chef skills while preparing the food. And once everything was completed, she served us our incredible meal to enjoy. I would definitely recommend a class with Chef Lisa!

David
08 Dec 2017
Lisa was a perfect and wonderful host. Great attention to the details of the evening, and went the extra mile to to accommodate our requests. She strikes a great balance of teaching what you are interested in while being lots of fun, yet very professional. As this was my first Cozymeal, I didn't realize that the dinners are conducted in the chef's home. While we had a wonderful and intimate experience, we would have preferred a "neutral" cooking class site such as a converted loft space that multiple Cozymeal chefs could use. Again, while we had a lovely experience, the potential variability of in-home classes and dining would make us a little hesitant to try it again.

Kristen
01 Dec 2017
Lisa was a top notch host! I used Cozymeal as a team building activity for the executives of my small business and the evening exceeded my expectations. Lisa was well prepared, exceedingly informative and changed her teaching to work with our varying skill levels. Her home and kitchen were welcoming and great for a fun intimidate dinner with friends, family or coworkers. We are looking forward to trying this again!
Guest reviews for Chef Lisa

Natalie
09 Nov 2017
Lisa is a rockstar! She's personable and made me feel welcome in her truly beautiful home. Her food is complex in flavor but simple to assemble. I would not have thought about making an avocado mousse with ginger. I can't wait to try out some of the dishes at home for myself!
Meet your chef

Chef Lisa
Verified chef
Food safety certified
---
Chef Lisa has had a long standing appreciation for food, cooking, and nutrition. This passion led her to study Human Foods and Nutrition in college. She was given the opportunity to further her career by working as an executive pastry chef for resorts and hotels, as an healthy eating specialist for Whole Foods Market, and now has her own culinary business, where she helps others explore food, and ultimately, better their lives.
Share this experience with friends & contacts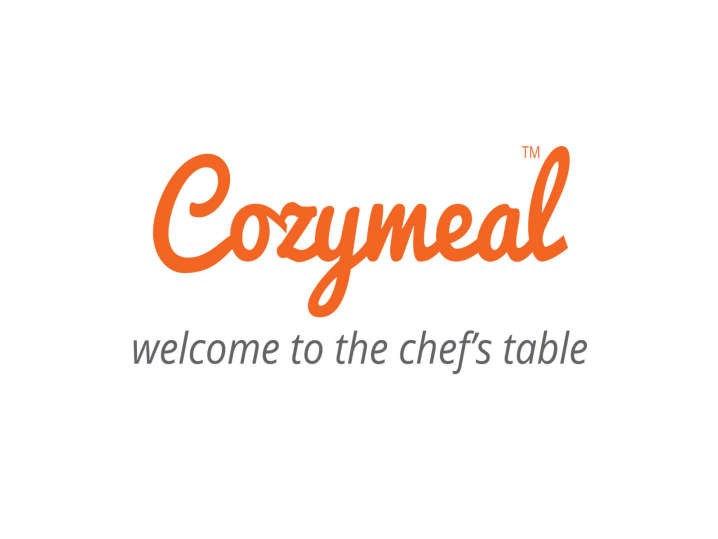 Want Even More Culinary Inspiration?
Exclusive deals, cookbooks and our best tips for home cooks — free and straight to your inbox. PLUS: 500 Rewards Points.
YOU'RE IN!
Thank you for signing up for our mailing list.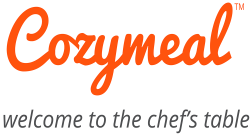 © CozymealTM, Inc. 2013-2020 - Phone: 617-307-4582
100 Cambridge St, 14th Floor, Boston, MA, 02114