35 Unique White Elephant Gift Ideas for 2023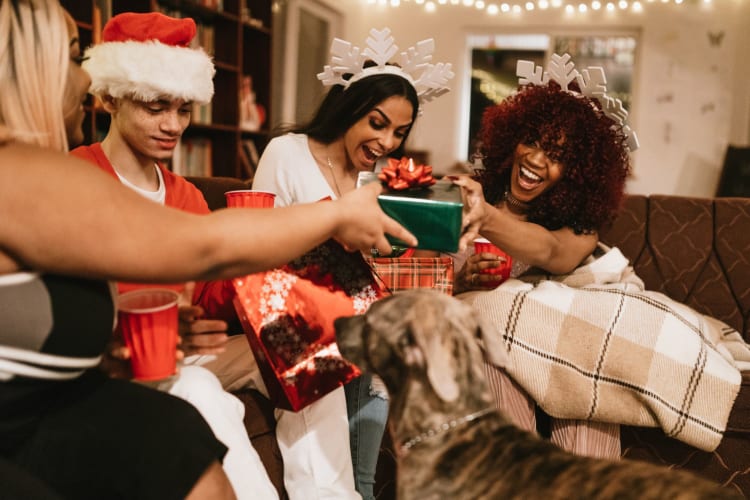 Our editorial team recommends the best products through independent research, selection and careful review. If you make a purchase through one of our affiliate links, we may earn a commission. Prices are subject to change.
Are you searching for white elephant gift ideas for an office party or family get-together? Also known as a Yankee swap, the white elephant gift exchange is a fun and festive way to celebrate the holidays. It's perfect for groups of all sizes. Feel free to bring serious, silly, re-gifted or cozy gifts. The more variety there is, the more fun the game is.
The white elephant game is pretty straightforward. Everyone brings a wrapped gift (sometimes there's a set price range, but not always). Procedures vary as far as how the gifts are exchanged (numbering the gifts is a popular option), but everyone eventually receives a gift. Sometimes there's a friendly period at the end where everyone has free range to "steal" a gift. However your group decides to play, you're guaranteed to have a few laughs and a fun time with white elephant gift ideas and swaps.
Jump to Section
GET UP TO $50 IN COZYMEAL
CASH™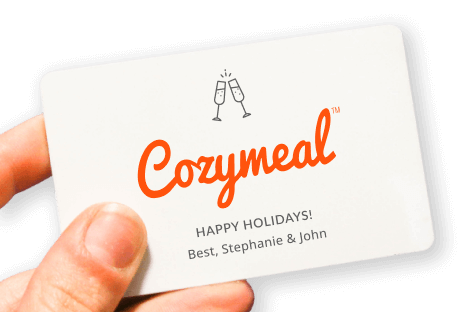 GET UP TO $50 IN COZYMEAL
CASH™
$100 or more, get $10 Cozymeal Cash™
$250 or more, get $25 Cozymeal Cash™
$500 or more, get $50 Cozymeal Cash™
White Elephant Gifts Under $75
1. Food Tours
One of the best white elephant gift ideas for adults who travel, experience gifts like a food tour will be among the most traded, stolen and fought-over gifts at your party. Recipients can discover everything from the flavors of the Windy City with food tours in Chicago to California-fusion cuisine with food tours in San Francisco. Check out food tours near you to find a wide array of choices to make the perfect white elephant gift idea.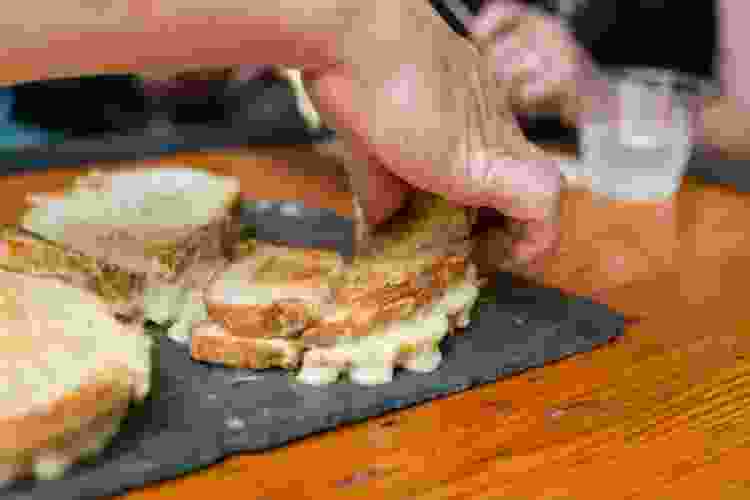 2. Private Chef Experiences
You'll be the star of the white elephant gift exchange when you bring the gift of private chef experiences to your holiday party. From private chefs in Austin to private chefs in Los Angeles and around the country, private chefs near you are ready to prepare a gourmet meal complete with set-up, serving and cleanup.
3. Cooking Classes
Cooking classes make great white elephant gifts for adults, teens, families and couples. Whoever lands this gift will have fun choosing from an array of culinary experiences such as pasta making, cake decorating, bread baking or steak grilling. From cooking classes in the Bay Area to cooking classes in Philadelphia and even cooking classes in Paris, classes are led by gourmet chefs in a fun and interactive environment. Look into cooking classes near you for the perfect white elephant exchange gift.
4. Beer Glass Set
The Zwilling Sorrento Double Wall 4-Piece Beer Glass Set is one of the best useful white elephant gift ideas. Double-walled glass keeps a favorite craft beer cold while making a stylish statement. Four glasses are included in the set. The two pint glasses are 16 ounces each, and the two pilsner glasses are 14 ounces each.
5. Salt Set
Gourmets will grab this seasonally appropriate white elephant gift. The Jacobsen Salt Co. infused salt set includes six jars of salt: pureflake, black pepper, black garlic, pinot noir, habanero and rosemary. It comes with an attractive wooden stand for countertop convenience, making it one of those great last-minute gift ideas that will actually be used to add flavor, spice and aroma to all types of recipes.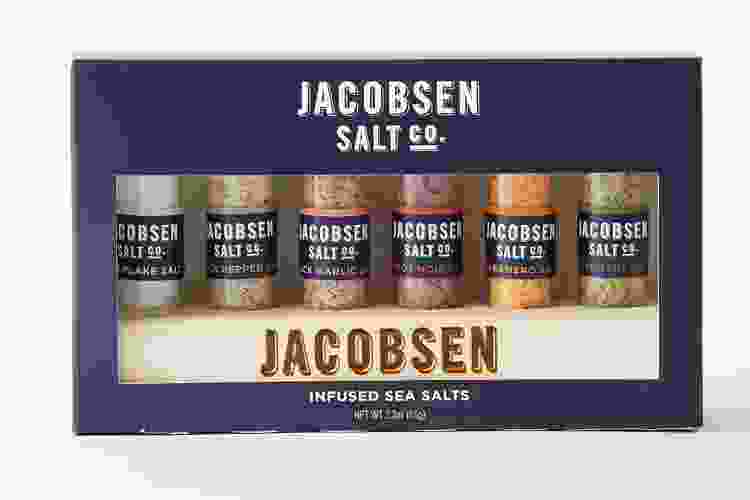 Gift a Local Food Tour Now
The perfect gift for every gastronomist. Discover an abundance of culture and culinary delights with a five-star local guide.
6. Bluetooth Speaker
Searching for good white elephant gifts that will appeal to a variety of people at your party? The JBL Clip 4 waterproof Bluetooth speaker checks off all the boxes. It's a functional gift that anyone can use at home, at the office, while traveling or even at the pool. It comes with a carbon fiber case to keep it protected while on the go. It has 10 hours of playtime and features a handy carabiner clip.
White Elephant Gifts Under $50
7. Online Cooking Classes
Consider online cooking classes for your next white elephant Christmas gift exchange. Recipients can choose from a variety of classes such as pasta making, sushi rolling, cake decorating or pastry making, all from the comfort of their home. They'll be whipping up authentic Italian lasagna, French-inspired boeuf bourguignon and traditional Tex-Mex treats before you know it. Gourmet chefs lead these fun and interactive sessions for home cooks of all levels.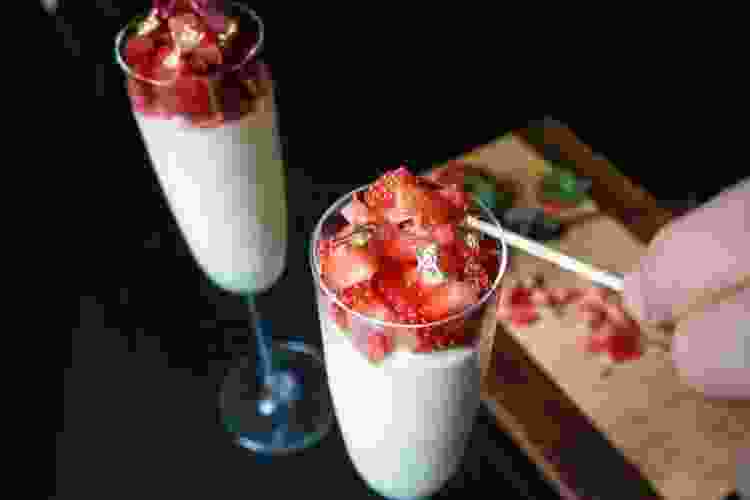 8. Online Beverage Tasting
For gifts under $50, online mixology classes and virtual wine tastings are a terrific choice. Classes are led by professional bartenders, sommeliers and mixologists who share recipes, shaking techniques, grape varieties and food pairings. Whoever ends up with this white elephant gift will appreciate the experience all year long.
9. Barware Set
If your friend group is into cocktails and mixology, this white elephant gift idea is sure to please. The True Fortify Stainless Steel Barware Set is the perfect gift for cocktail lovers and features a cobbler-style shaker, a double jigger, a Hawthorne strainer and a bar spoon/muddler.
10. Sushi Making Kit
Foodie gifts are always fun when it comes to white elephant gift ideas. The Global Grub DIY Sushi Kit is a terrific choice for gift exchanges and one of the best sushi making kits on the market. It comes with sushi rice, nori, sesame seeds, rice vinegar powder, wasabi powder, a rolling mat and cooking instructions. All they need to do is add their favorite fillings.
11. Wine Aerator
Wine enthusiast friends will be poised to swipe this white elephant gift idea. The Vinturi Red Wine Aerator professionally aerates a glass of wine quicker and more efficiently than a decanter. The elegant glass design of this wine gift looks lovely on a countertop or home bar.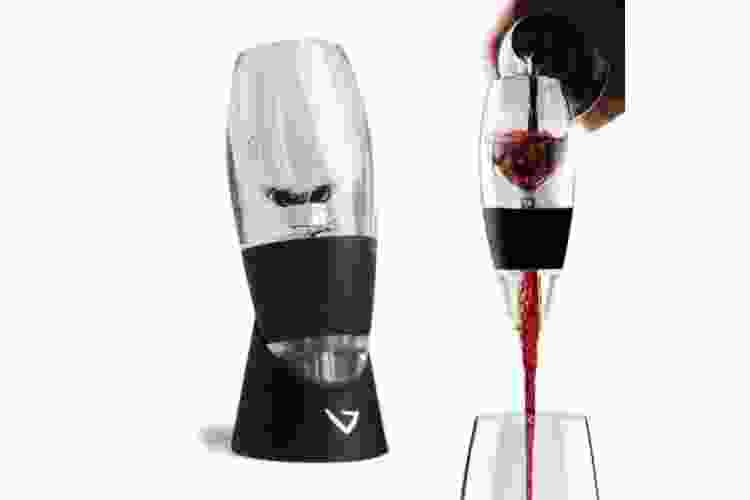 Gift a Local Cooking Class Now
Give your favorite gourmand the gift of world-class cooking lessons with the best chefs in their city.
12. Glass Coffee Maker
The elegant Fino Pour-Over Glass Coffee Maker is a great white elephant gift idea for any gift exchange, and a perfect gift for coffee lovers. Recipients can make fragrant and flavorful café-style coffee at home. This white elephant gift idea is made of high-heat borosilicate glass with a stylish bamboo handle and stainless-steel collar. It comes with a mesh coffee filter to strain the perfect cup of coffee.
13. Tea Lover Advent Calendar
Perfect for an early Christmas white elephant gift exchange, the tea Advent calendar will be grabbed up by tea enthusiasts. It includes 24 different varieties of bagged tea, such as Earl Grey, Darjeeling summer, ginger chocolate and pumpkin spice. Each drawer contains five bags for a flavorful and month-long assortment of tea.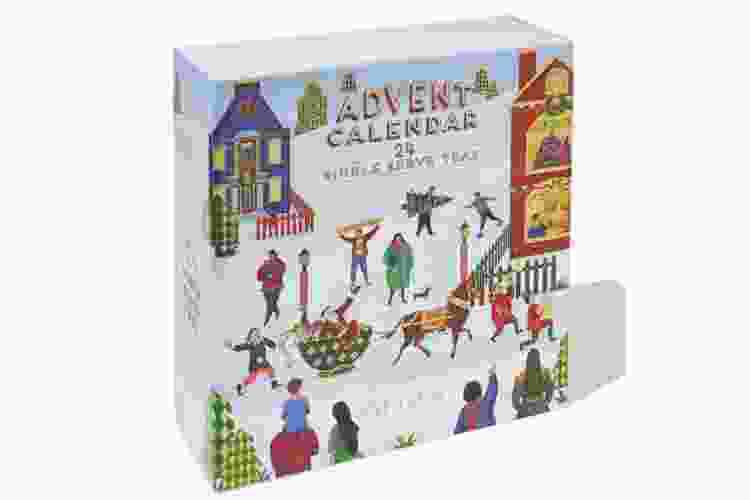 14. Chihuahua Cookie Jar
Who wouldn't want a cute chihuahua cookie jar? This white elephant gift idea has a silicone gasket that creates a tight seal to keep everything from cookies to sugar, flour and other snacks free from bugs and ants.
15. Beverage Jacket Can Huggie
The beverage jacket can cover looks just like a puffy coat, but for your beverage can. It's made of high-quality cotton with two layers of insulation to keep your drink cold and your hands dry. This white elephant gift idea is fun, functional and creative for families, friends or co-workers.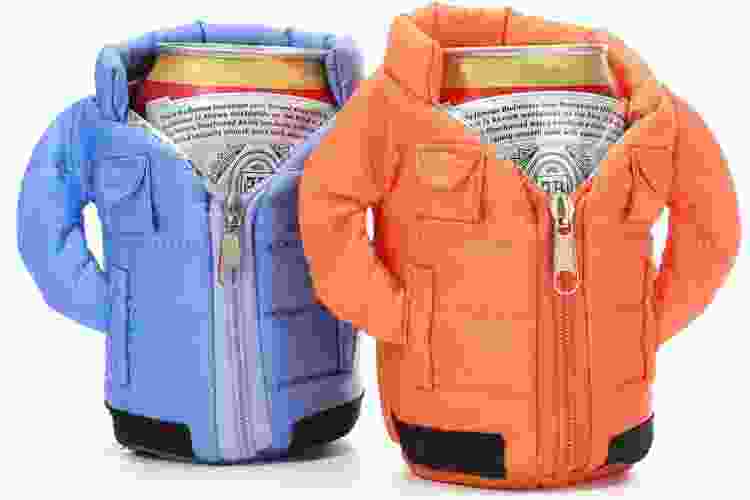 16. Water Bottle
Everyone can always use a new water bottle in their collection. The Hydro Flask wide-mouth bottle makes an excellent white elephant gift idea if your group includes runners, bicyclists, hikers or anyone else who likes to stay hydrated. It's made of stainless steel and BPA-free plastic and has a handy carrying handle on the lid. TempShield insulation keeps beverages hot or cold. This also makes a fantastic gift for employees at a work white elephant bash.
17. Dinosaur Taco Holder
Taco Tuesday just got a whole lot more fun! Whether they're carnivores or herbivores, a fight is sure to ensue over this dinosaur taco holder set. The set of two includes a triceratops and a brontosaurus, making it a terrific white elephant gift idea for an all-ages gift exchange.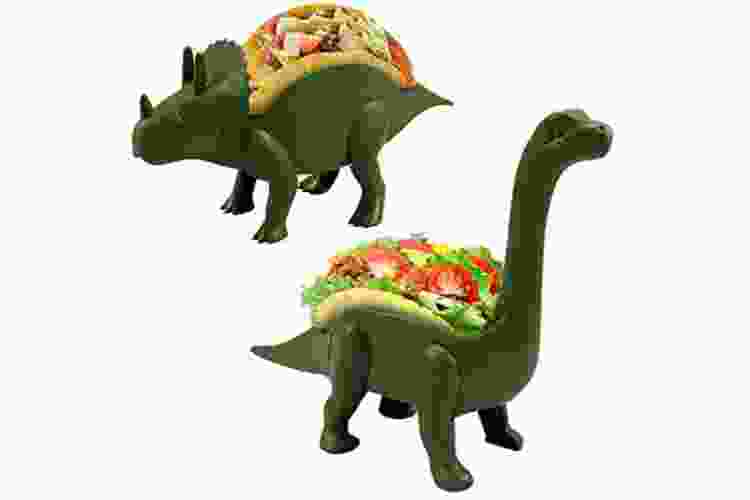 18. Blanket
Every group has a member who's always cold. Go with that theme by choosing to gift a faux fur throw blanket. Made of double-sided faux fur, it's thick, durable and super cozy. This white elephant gift idea is machine washable and dryer safe.
Gift an Online Mixology Experience
Raise a toast to the perfect gift. Enjoy craft cocktails, bartending basics and more taught by five-star mixologists.
19. Chocolate Gift Basket
Everyone will want to swipe an elegant gold box filled with chocolate. This chocolate gift basket contains 15 individually wrapped treats such as sea salt caramels, peanut clusters, dark chocolate pretzels and many other delicious chocolate concoctions. The recipient might even decide to share this white elephant gift idea with the rest of the group.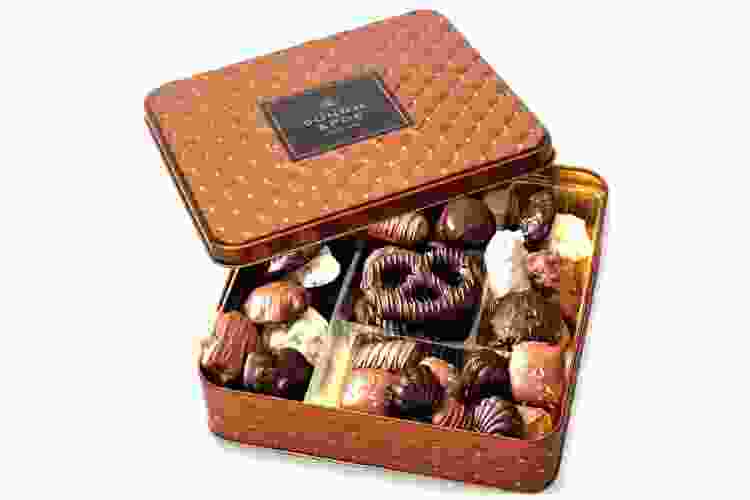 White Elephant Gifts Under $25
20. Foodie Gift Cards
Gift cards by Cozymeal are among the best gifts under $25 for a white elephant gift exchange. They're available in any amount over $10 and never expire. The recipient can use their foodie gift card for culinary experiences such as cooking classes, food tours, private chefs and items in the Cozymeal Shop. Frequent travelers will want to scoop this one up for food tours in travel destinations around the world.
21. Chia Pet
The perennial choice of a Chia pet is the perfect gag gift. The Bob Ross Chia Pet features everyone's favorite artist as a sprout-sporting head. This white elephant gift idea is just unique enough that the whole group may decide they want it.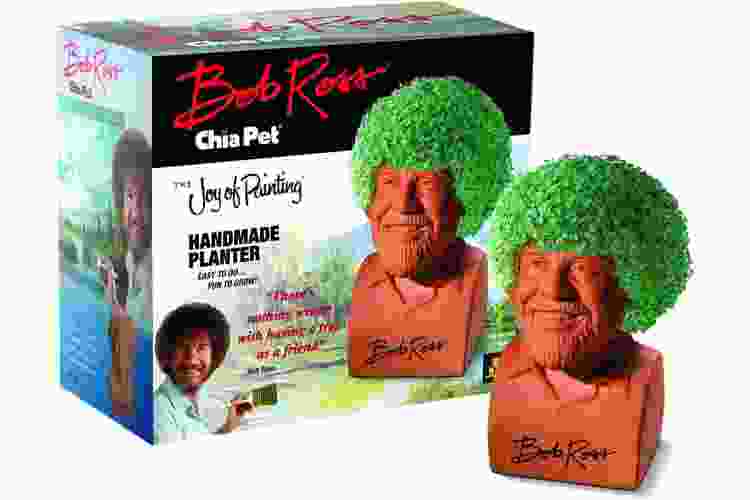 22. Extra Large Wine Glass
Beverage lovers will go to great lengths to snag this white elephant gift idea. This XL wine glass holds a whole bottle of wine, making it an adult white elephant gift choice for any holiday gift exchange.
23. Mrs. Meyer's Kitchen Set
Kitchen essentials are an excellent white elephant gift idea. Mrs. Meyer's Kitchen Essentials Set includes hand soap, dish soap and multi-surface cleaner, all in a refreshing scent.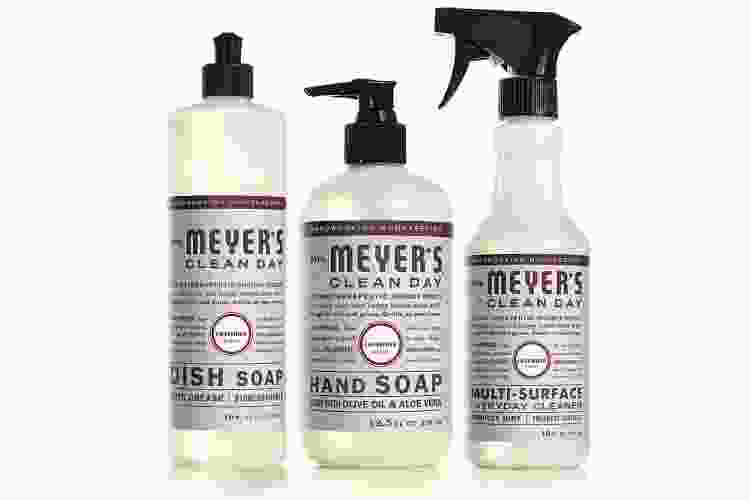 24. White Elephant Mug
Take the white elephant gift exchange theme to the literal level with a white elephant mug. This cute elephant-shaped mug is made of highly heat-resistant ceramic. It holds 15 ounces of tea, coffee, hot chocolate or whatever brew they prefer. There's even a slot to hold the used tea bag if they go the tea route.
25. In-Flight Phone Mount
For a group of travelers or on-the-go friends, the universal in-flight airplane phone holder mount makes an excellent white elephant travel gift idea. It easily mounts to the seat tray for in-flight movies, games or reading. It can be used to hold a phone on a desk for conference calls. Attach to a kitchen counter for hands-free recipes and cooking classes. This white elephant gift idea is compact enough to fit in a pocket.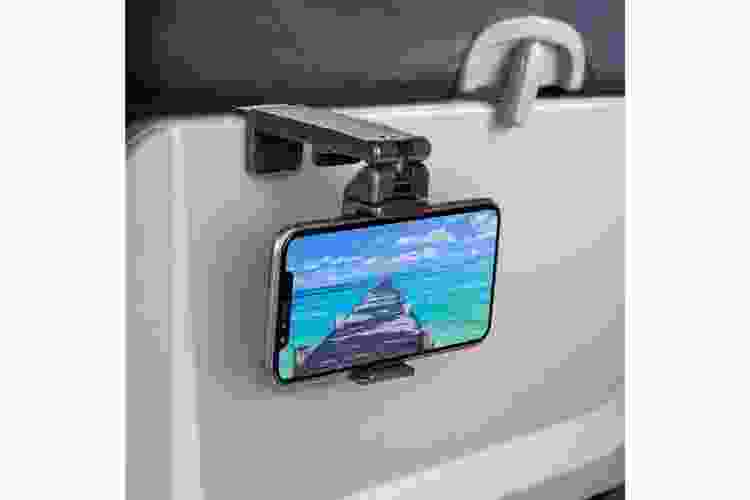 Gift an Online Cooking Class Now
Give your favorite gourmand the gift of world-class cooking lessons right from the comfort of their own kitchen.
26. Funny Mug
Sarcastic friends, family or colleagues will be fighting over this white elephant gift idea. The Santa mug features a vintage-inspired photo with the words "I don't believe in you either." It's available in 11- or 15-ounce versions and is dishwasher and microwave safe.
27. Novelty Tea Infuser
Made of BPA-free food-grade silicone, the Baby Nessie tea infuser holds loose-leaf tea and looks super cute doing it, making this a fun and functional white elephant gift idea.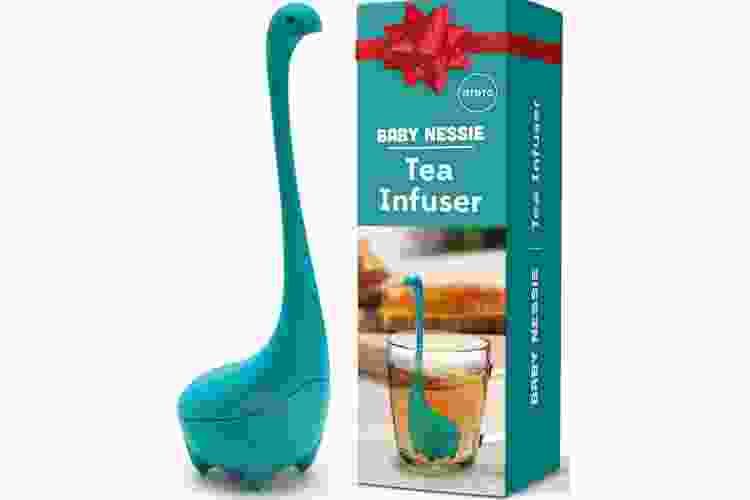 28. Doggie Ice Cube Tray
Cute and useful, the silicone dachshund ice cube tray makes a terrific white elephant gift idea for any gathering. Pet owners can use it for dog-shaped snacks as well as ice. The rest of the group will just want this white elephant gift idea for the fun factor.
29. Funny Desk Calendar
There's nothing like delivering insults with the eloquence of the Bard. The Shakespearean Insults Calendar features such gems as "Thou'rt poison to my blood" and "Out! You mad-headed ape." This white elephant gift idea is one they'll use every day (hopefully in jest).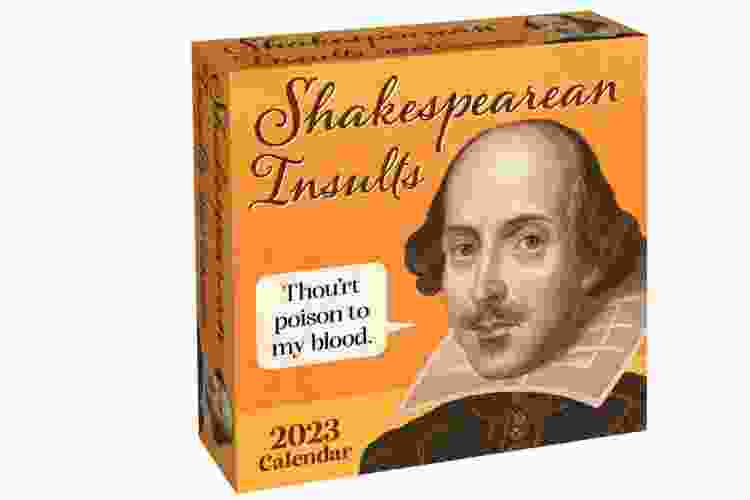 30. Yes and No Button
If you're attending an office holiday party, the Yes and No buttons are a unique white elephant gift idea that you'll likely see on a co-worker's desk. All they have to do is press the button to hear a dozen or so different ways of saying "yes" or "no."
31. Glass Candle
Looking for a white elephant gift idea that anyone might want? A scented glass candle is an excellent choice. This paraben-free candle is made of natural wax, has a lead-free cotton wick and offers a clean and even burn. With 55-hour burn time, this pretty glass candle will be a hit at the family get-together.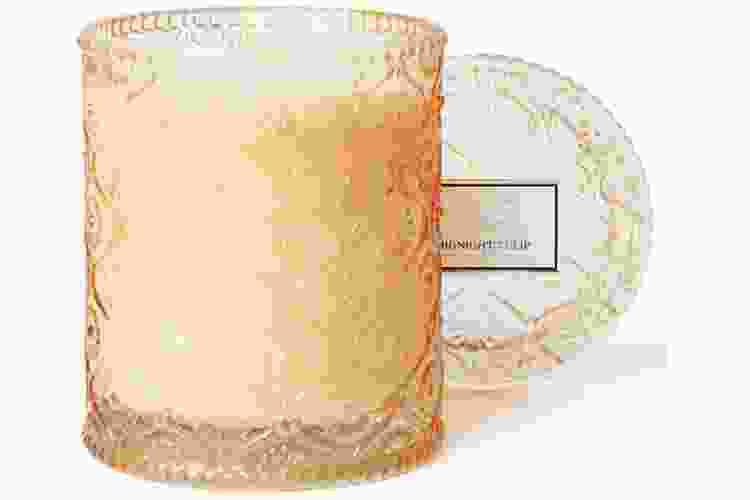 32. Mermaid Tail Blanket
The crocheted mermaid tail blanket is one of the best white elephant gifts you can wrap up in a random box. Warm, soft and durable, it will be popular with the mythical creature fans in your group. It comes in several colors for the fashion-forward mermaid to stay warm while reading, relaxing or watching the latest flicks.
Gift a Virtual Wine Tasting Now
The ultimate gourmet gift for any wine lover on your list. Virtual wine tastings bring a virtual vineyard experience right to you.
33. Star Wars Mini Waffle Maker
Star Wars fans will be ready to roll when someone opens this white elephant gift idea. The 4-inch Star Wars The Child mini waffle maker is a cool white elephant gift for movie buffs and fans of sweet treats. A non-stick coating allows Child-adorned waffles to slide easily off for breakfast sandwiches, ice cream treats or your basic waffle.
34. Friends Peephole Frame
Could this be any cuter? Fans of Friends will flip over the Friends peephole frame. Designed to look like the décor in Monica's apartment on the popular TV show, it's one of those white elephant gifts everyone will fight for.
35. Screaming Goat
If there was ever an appropriate time for a screaming goat figure, it would have to be a white elephant exchange gift. In case you didn't know, goats scream. And this unique (and quite possibly obnoxious) figurine does just that at the press of a button. A 32-page illustrated book offers fun and interesting facts on the life and manners of goats. And you thought white elephant gift ideas weren't educational!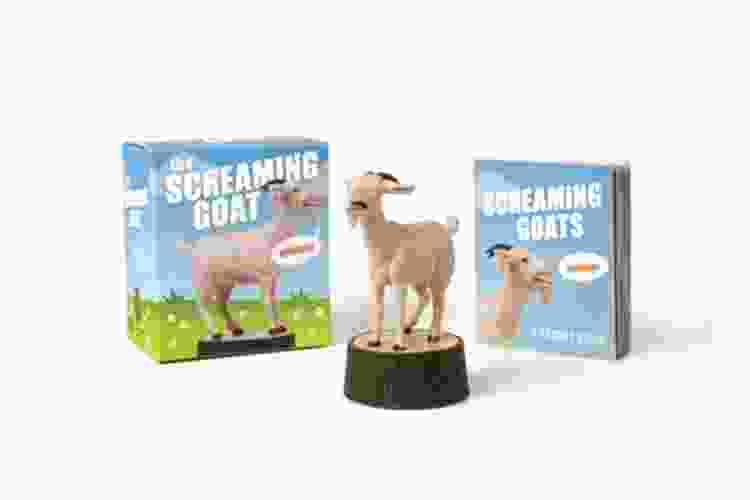 Join 200,000+ Culinary Enthusiasts
Exclusive deals, recipes, cookbooks, and our best tips for home cooks — free and straight to your inbox. PLUS: 500 Rewards Points.
White elephant gift exchanges are meant to be fun. Choosing a great gift doesn't have to be stressful or time-consuming. Designed with a variety of price tiers and interests in mind, our list is sure to include something everyone will be (friendly) fighting over. If you're still stuck on a white elephant gift idea, think about what you might like to receive yourself. You can even tailor the white elephant gift idea to someone else who will be at the exchange.
Whether you go with useful, useless or downright hilarious for your white elephant gift idea, any of these would make terrific last-minute Christmas gifts or gifts for someone who has everything. There's really no wrong gift at a white elephant gift exchange. Just have fun!
For even more great white elephant gift ideas, check out other experiences happening on Cozymeal.