49 Fun Groomsmen Gifts for 2023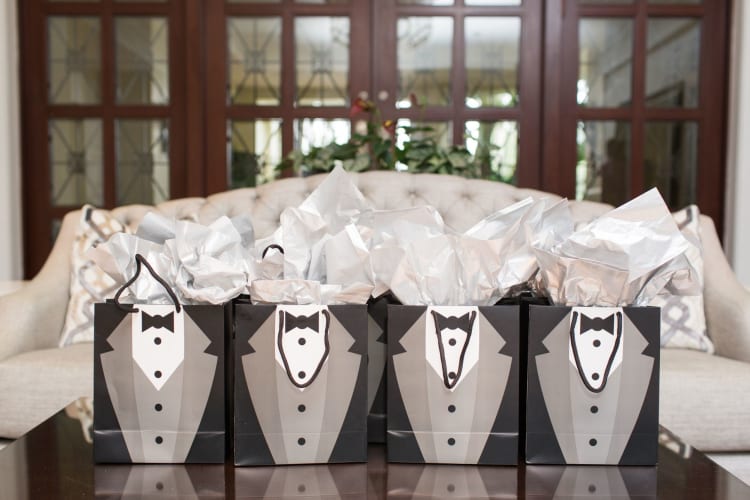 Our editorial team recommends the best products through independent research, selection and careful review. If you make a purchase through one of our affiliate links, we may earn a commission. Prices are subject to change.
When it comes to your wedding planning to-do list, groomsmen gifts are rarely prioritized. But your groomsmen are some of your closest friends and loved ones, and they deserve to feel celebrated and acknowledged at your wedding with thank you gifts.
Groomsmen gifts don't have to be expensive cuff links or cheesy matching flasks — any meaningful or entertaining item can work as a groomsmen gift. Read on to be inspired by this guide on the best groomsmen gifts ideas.
Jump to Section
Gift a Local Cooking Class Now
Give your favorite gourmand the gift of world-class cooking lessons with the best chefs in their city.
Foodie Groomsmen Gifts
1. Cooking Classes
If your groomsmen enjoy cooking or fine dining, sign the group up for a cooking class. Cooking classes are awesome experience gifts to incorporate into a bachelor weekend and, depending on your social circle, it may be a good inclusive alternative to a rowdy party. For this groomsmen gift idea, you can go to cooking classes near you or plan for a destination bachelor party, such as cooking classes in Mississauga or cooking classes in Dallas. If it's tough to get the whole gang together in person, you can also look for online cooking classes.
Price: $65+, $29+ for online classes
2. Private Chef Experience
For groomsmen that prefer eating over cooking, surprise them with a private chef experience. Rather than go out to eat for your bachelor party, treat everyone to a private gourmet meal made by a professional chef. You can have a local experience and look for private chefs near you, or treat your groomsmen to dinner made by a culinary expert in a major city, such as a private chef in NYC or a private chef in San Diego.
3. Food Tours
Keep your bachelor party original and swap out the barhopping for a food tour. Food tours give you and your groomsmen the chance to experience the very best restaurants that a city has to offer. This groomsmen gift is particularly well-suited for a destination bachelor party in a city with a great food scene, such as food tours in Chicago or food tours in New Orleans. You can also play tourist in your hometown and research food tours near you.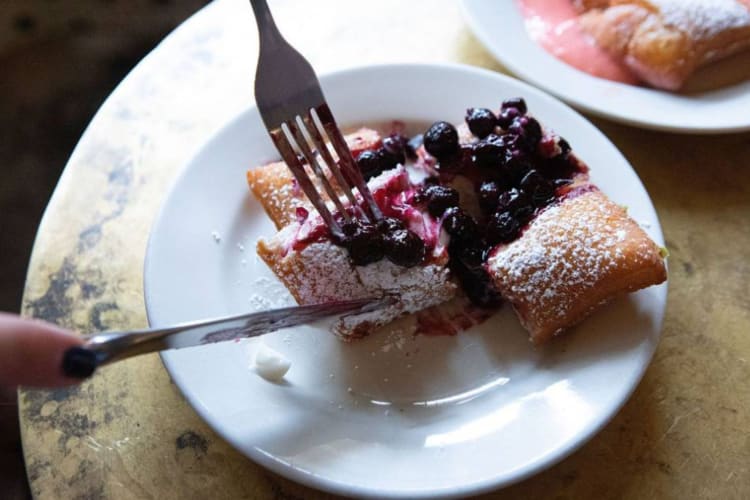 4. Online Beverage Tasting
If your groomsmen have busy schedules and are scattered throughout the country, you may need to plan a virtual bachelor party. Make your evening more entertaining by signing everyone up for an online beverage tasting as a groomsmen gift. If your friend group likes wine, learn how to enjoy it like sommeliers through virtual wine tastings. For a crowd that prefers cocktails, improve your bartending skills in online mixology classes.
Gift an Online Mixology Experience
Raise a toast to the perfect gift. Enjoy craft cocktails, bartending basics and more taught by five-star mixologists.
5. Global Grub DIY Sushi Kit
Do your groomsmen love sushi? If so, they'll be delighted to receive a Global Grub DIY Sushi Kit. The kit has all the resources you need to make delicious sushi rolls, including basic ingredients and tools, a shopping guide and drink suggestions. Plus, these sushi kits are relatively inexpensive and are budget-friendly for a small groomsmen group.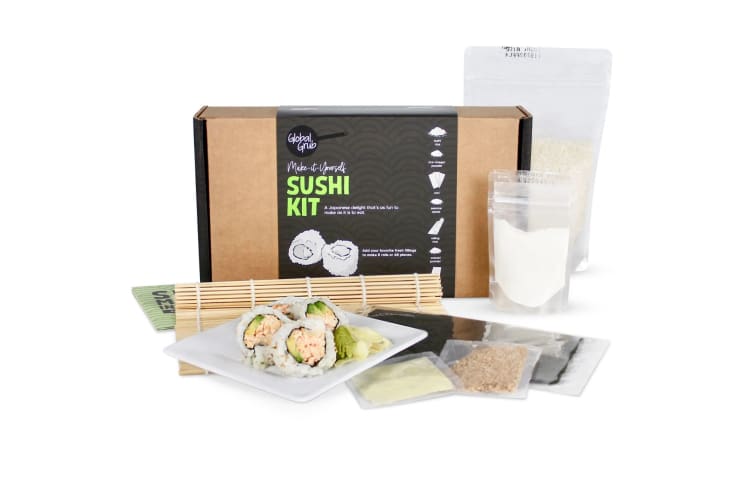 6. Henckels Solution Chef's Knife
Level-up your groomsmen's kitchen tools with a quality chef's knife. The Henckels Solution 8" Chef's Knife is a versatile size that works for most slicing needs. It's dishwasher safe and has a single-piece blade for lasting sharpness and durability. This groomsmen gift is practical and compact, so you'll be giving your friends a high-quality item that won't become clutter.
7. Viski Smoked Cocktail Kit
Cocktail kits are popular groomsmen gifts for groups that enjoy fancy drinks. Make this gift original by choosing a specialty kit, such as the Viski Smoked Cocktail Kit. This gift set has all the tools required to make a sophisticated smoked cocktail. Your groomsmen will appreciate the kind gesture and also be impressed by your on-trend taste.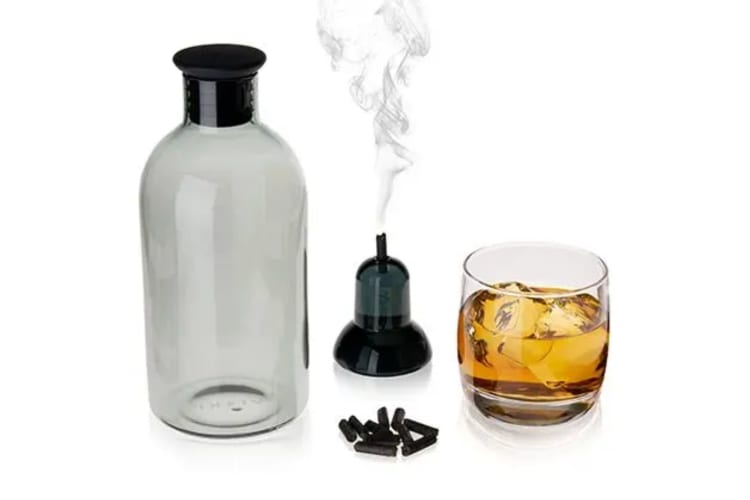 8. Moscow Mule Cocktail Mug
For a summer wedding, consider these Moscow Mule Cocktail Mugs. These stylish copper mugs are perfect for enjoying the classic summer cocktail. You can give these as a groomsmen gift on the day of the wedding or distribute them to be used during the bachelor party. If you're having a joint bachelor party, these can also be a groomsmen gift from the bride.
9. Marble Cheese Board
If you're aiming for an elegant wedding experience, you'll love this True Elegance Rectangular Marble Cheeseboard. The board can work for any food serving situation and adds extra class to special occasions. The marble material is also easy to clean and more sanitary than wooden cheeseboards.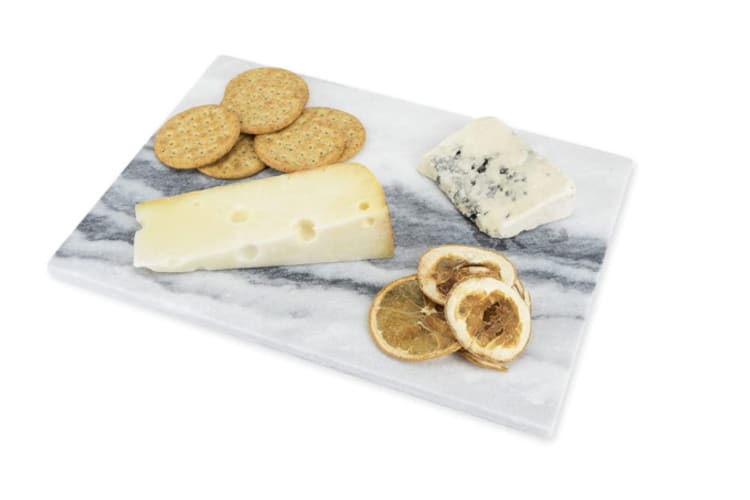 10. Copper Barware Set
Barware sets are good groomsmen gifts if most of your friends don't have fully stocked home bars yet. This copper barware set has a stylish finish and features all the basic items a home bar should have, including a combination bar spoon and muddler.
Gift a Local Food Tour Now
The perfect gift for every gastronomist. Discover an abundance of culture and culinary delights with a five-star local guide.
11. Viski Glacier Rocks Ice Sphere Molds
As any cocktail expert will tell you, a large ice sphere is far preferable in drinks than regular cubed ice. These ice sphere molds will ensure your groomsmen always have the best quality beverages. The silicone molds are easy to use, and if you like, you can add fruit or other garnishes to enhance your ice.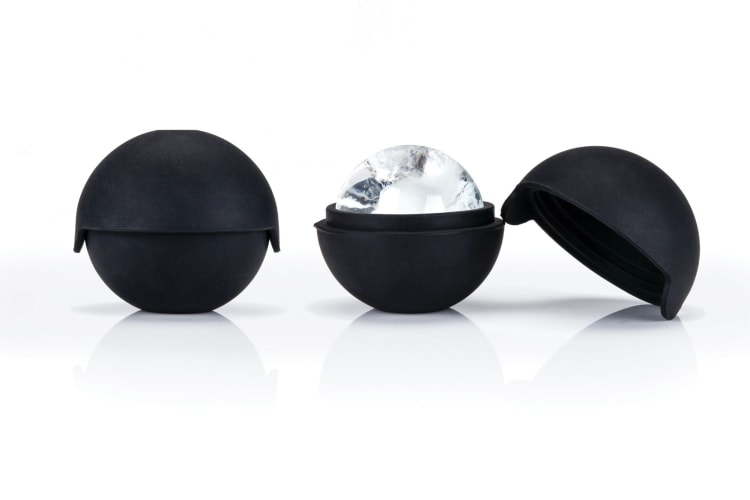 12. Cuisinart Griddler Grill and Panini Press
If you've never used a panini press, then you don't know the pure joy that comes from being able to make your own artisanal sandwiches and savory snacks. For a panini press that will top all other foodie groomsmen gifts, check out the Cuisinart Griddler Grill and Panini Press. This compact appliance combines a miniature grill with a premium panini press. With this device, you can make burgers, grilled cheese and more.
13. Aerolatte Milk Frother
A handheld milk frother is the ideal groomsmen gift for your pals who love a good latte or cappuccino. The Aerolatte Milk Frother is battery-powered and comes with a convenient stand. This frother enables you to turn any boring at-home coffee into an exquisite Starbucks-worthy creation.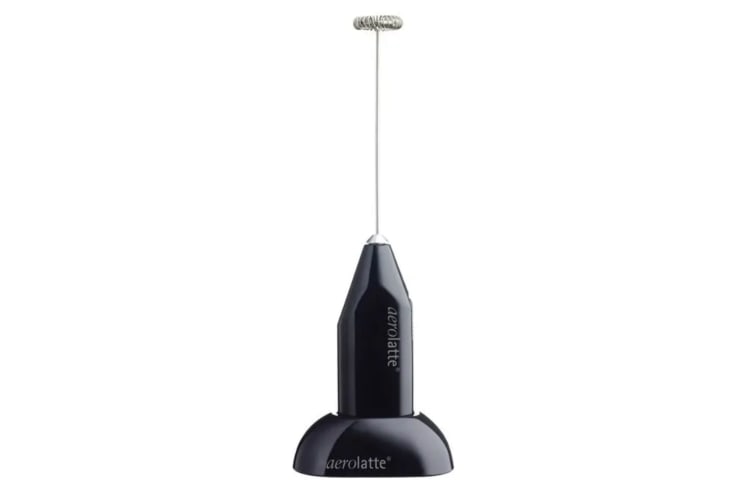 14. Foodie Gift Card
Sometimes the simplest groomsmen gift is a gift card. A foodie gift card is the perfect option for groomsmen who all love food but have differing foodie passions. The gift card is available in any amount over $10 and never expires, so if you're looking for gifts under $50, this is an excellent option. This gift card also covers a wide range of gifts and activities and can be used for any culinary experience, including cooking classes and private chefs, as well as any of the products in the Cozymeal Shop.
Unique Groomsmen Gifts
15. Bobbleheads
For wholly original and hilarious groomsmen gifts for someone who has everything, consider these customized bobbleheads. You can order bobbleheads to represent each of your groomsmen and have them wearing their wedding day ensembles. These funny mementos are sure to be cherished for a long time.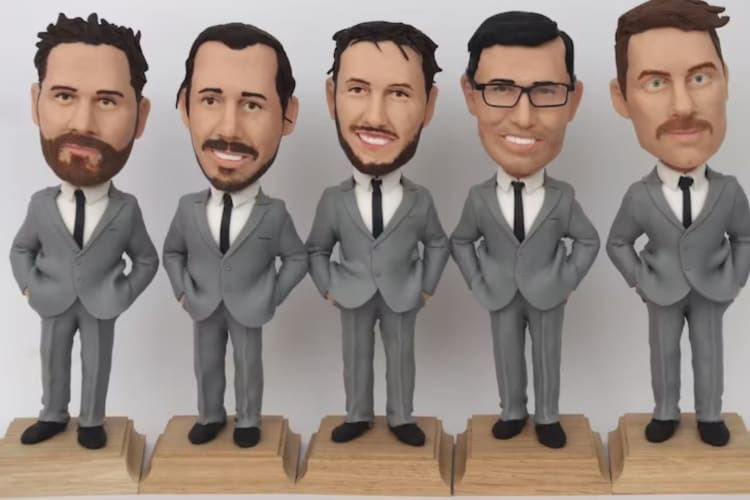 16. Engraved Bottle Opener
Bottle openers always make good groomsmen gifts, especially if your group enjoys drinking beer. If you go this route, try to choose a quality bottle opener, such as these engraved bottle openers, which are made with stainless steel and leather grips.
Gift a Private Chef Experience Now
Treat someone special to gourmet fine dining at home. Gift a private chef experience starting at $59/person.
17. Retro Film Camera
If your groomsmen have a love of artistic expression, they'll have fun with retro film cameras. Many film cameras, such as the Kodak M38, are relatively inexpensive and produce high-quality images with a delightfully retro aesthetic. Your groomsmen can use these cameras to record all of their favorite moments from the wedding weekend.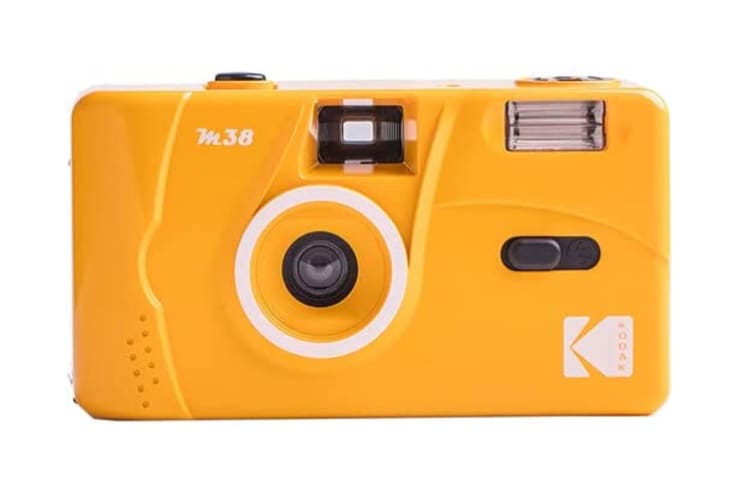 18. Personalized Golf Balls
Commemorate your groomsmen experience with a reference to a beloved shared activity. For example, if your friends love to meet up for a round of golf, they'll get a big kick out of these personalized golf balls. You can customize the balls with names, dates and the title of groomsman or best man.
19. Merit Badges
Do you remember merit badges from Boy Scouts? Thank your loyal team of groomsmen with merit badges — playful nods to the wonderful ways they contributed to your wedding journey. You can get classic merit badges or get an adult set that has achievements such as "on time" and "drama-free." Make this groomsmen gift more sentimental by attaching the humorous merit badge to a sincere thank-you note.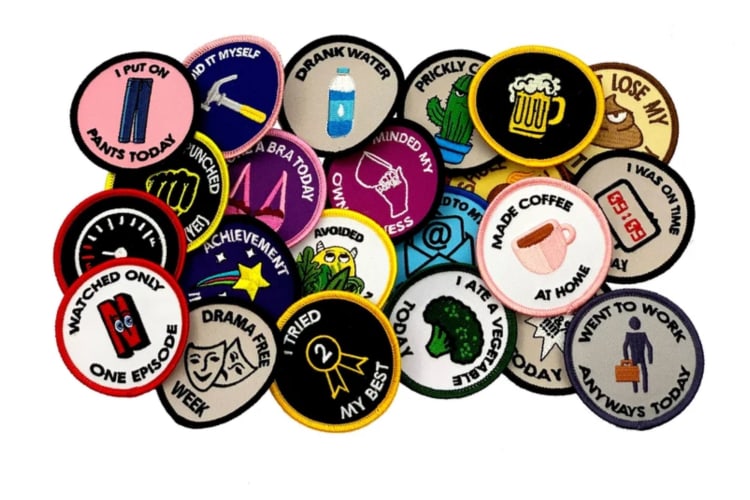 20. Daggers or Swords
For a group of fantasy nerds, blades are a dream groomsmen gift. Custom engraved daggers inspired by their favorite fantasy series will become special keepsake items that represent both your wedding and your magical friendship. Just be sure to play with them safely!
21. Crocs
Crocs are undeniably iconic footwear, making them great wedding gifts for groomsmen. Your groomsmen will be so happy to get matching pairs of Crocs. For that extra magic touch, you can also look for wedding-themed Jibbitz. Crocs are comfy shoes for groomsmen to throw on for getting ready in the morning or when dancing at the reception, and they'll produce some amazing photos for the wedding album.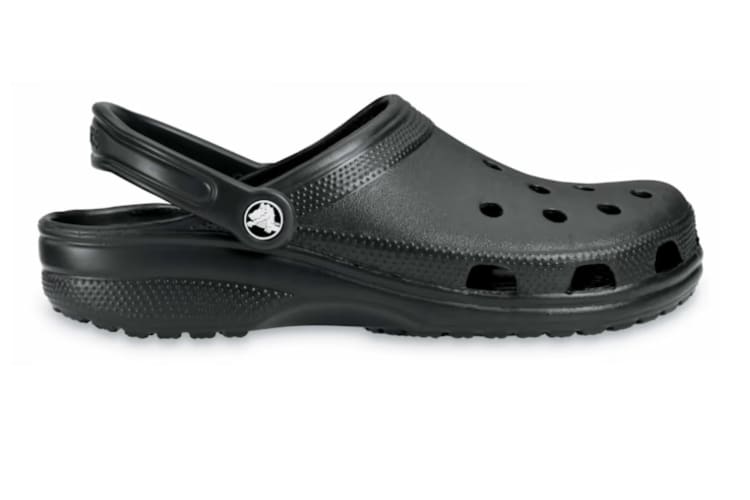 22. Cowboy Hats
Are you getting married in the Southwest? Or perhaps indulging in a ranch bachelor party adventure? If so, you and your groomsmen might have fun in these cowboy hats. Cowboy hats are simple party favors that will bring a lot of joy and playful creativity to your wedding festivities.
23. Dice Set
Dice sets are awesome groomsmen gifts for friend groups who bond over tabletop roleplaying games. You can find gorgeous dice sets made by talented artists, featuring all the major dice you need for Dungeons & Dragons and other popular games.
Gift an Online Cooking Class Now
Give your favorite gourmand the gift of world-class cooking lessons right from the comfort of their own kitchen.
24. Multitool
If your groomsmen like to work with their hands, they'll appreciate a high-quality multitool. This multitool, for example, has 11 functions, including a screwdriver, bottle opener and scissors. You can have the wooden handle engraved with the names of your groomsmen to make the gift more personal.
25. Hammock
For an outdoorsy groomsmen gift, consider getting hammocks. Camping hammocks fold up compactly for easy travel and provide a sturdy, comfy spot to relax outside. While your groomsmen may already have a basic set of camping equipment, hammocks will provide them an extra treat for their next outdoor trip.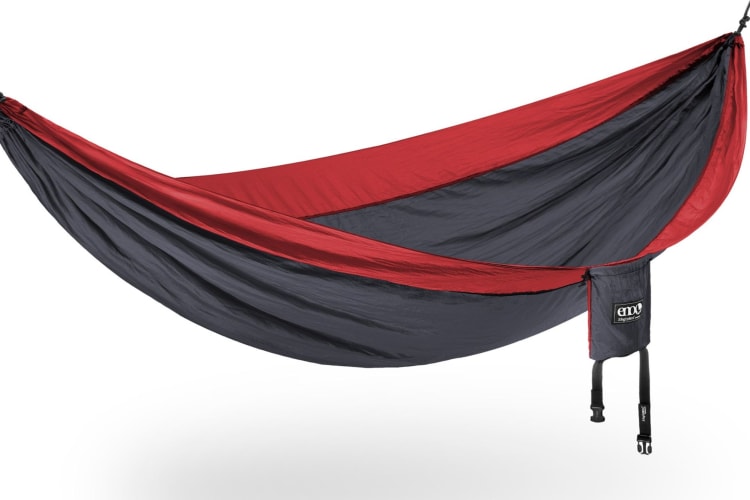 Groomsmen Gifts Under $20
26. Sunglasses
The expenses can add up quickly with a wedding, so you may need to stick to a tight budget for your groomsmen gifts. If that's the case, don't stress out — you find many groomsmen gifts under $25 and even under $15 that are still meaningful and fun. For instance, you can give your groomsmen matching aviator sunglasses, adding a cool groomsmen gift flair to their wedding day ensembles.
27. Baseball Caps
Baseball caps are another affordable accessory that you can give as groomsmen gifts. These baseball caps come in four colors, and you can have them embroidered with your groomsmen's names. If your wedding is taking place in a warm climate, your groomsmen will be thankful to have the extra shade to keep cool.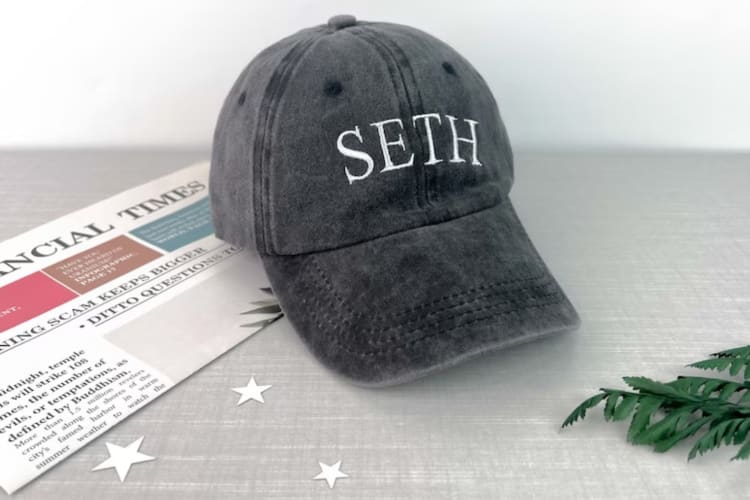 28. Candles
Candles are elegant groomsmen gifts that are available at an affordable price. Voluspa candles are fashionable scented candles, as seen at stores such as Anthropologie. You can get small Voluspa candles in beautiful glass containers without going over budget.
29. Leather Notebooks
If your groomsmen are a group of deep thinkers, try getting them custom leather notebooks. These particular notebooks are available in several sizes and with different paper types. You can also have a name, date or brief note engraved on the cover.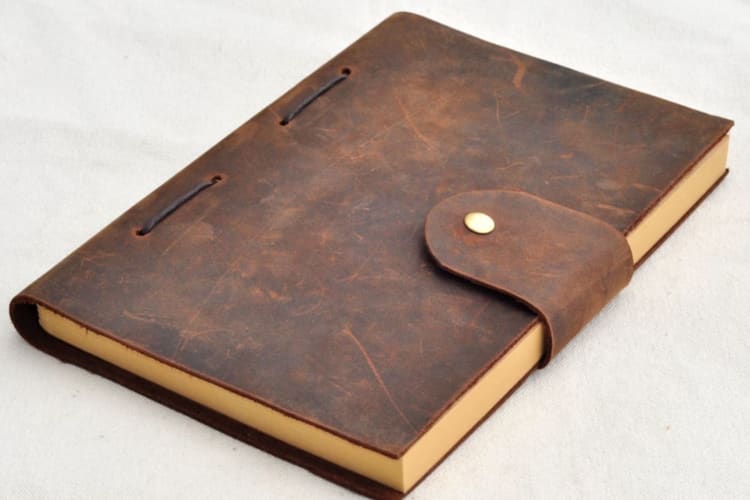 30. Socks
Socks are a sweet groomsmen gift that's always well-received. You can go for funny patterned socks or choose something simple, like these groomsmen socks. Remind your groomsmen to wear them on the wedding day so you can get a good photo of all their feet.
Gift a Virtual Wine Tasting Now
The ultimate gourmet gift for any wine lover on your list. Virtual wine tastings bring a virtual vineyard experience right to you.
31. Tumblers
Tumblers are a considerate groomsmen gift that they'll get good use out of. Personalized tumblers can hold both warm and cold beverages and are great items to have on hand for a morning commute. You may want to stick with just names on the cups, rather than the groomsmen label, so they can be used more regularly after the wedding.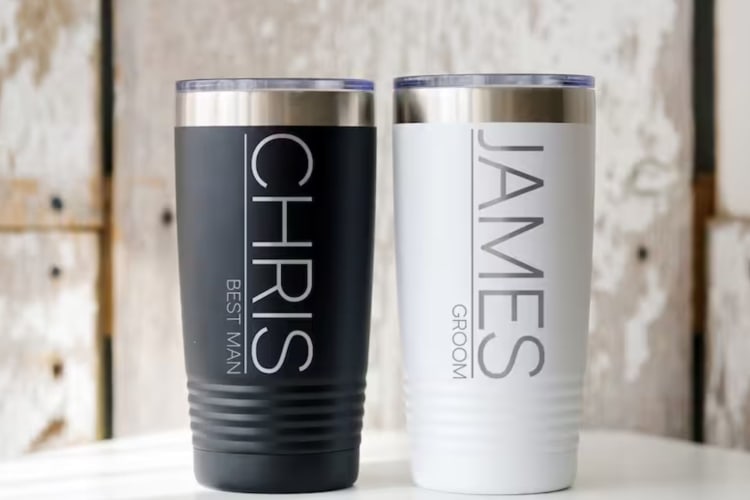 32. Deck of Cards
Card decks are cool groomsmen gift ideas if you're planning a bachelor party or wedding in Las Vegas. This lovely card deck has a gold backing and the option to customize with a monogram.
33. Keychain
If you don't have a big budget for groomsmen gifts, look for something small but nice, such as a leather keychain. These keychains are made with high-quality materials but are lightweight enough that they won't be inconvenient. The custom engraving is a helpful way to keep track of keys and is a sweet way to commemorate the special day.
34. Succulents
Groomsmen who appreciate a good piece of décor will love a small potted succulent. Succulents are easy plants to take care of and come in attractive shapes and colors. Since they're inexpensive, you can get a large collection of succulents for your entire bridal party.
Luxury Groomsmen Gifts
35. Cologne
You also have many glamorous options to choose from for groomsmen gifts. If you want your wedding party to feel posh, consider a high-end cologne, such as Bleu de Chanel, the designer brand's signature men's fragrance. The cologne has scent notes of citrus and vanilla.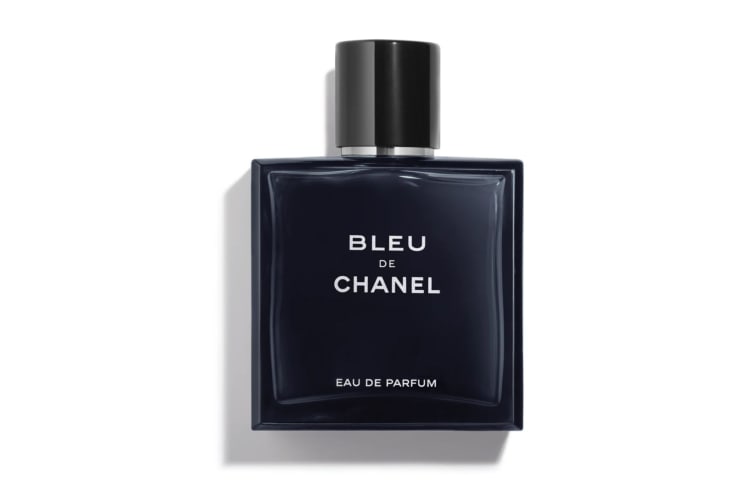 36. Weekender Bag
If your groomsmen will have to do a lot of traveling for your wedding, consider giving them weekend duffle bags. These weekender bags are made out of a sturdy canvas and have enough space for all your wedding weekend essentials.
37. Leather Dopp Kit
Every well-groomed groomsman needs a special place to keep his toiletries. Check out these leather dopp kits, which have multiple compartments and enough space for shaving tools, cologne and more. You can also have the bags engraved with your groomsmen's initials.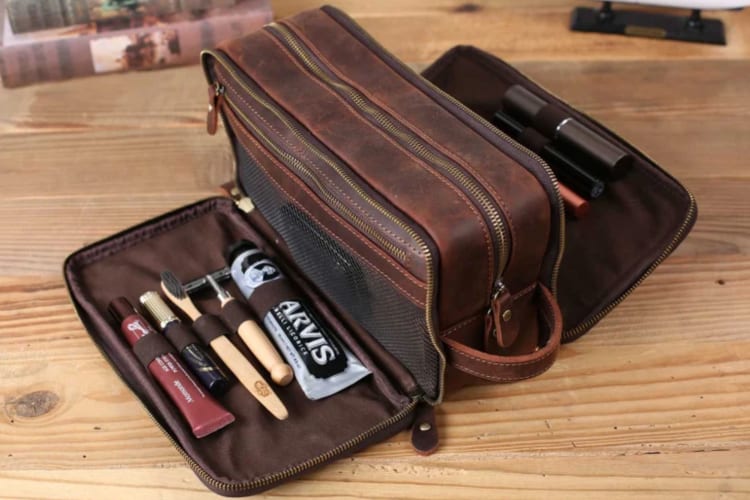 38. Watches
Watches are a traditional luxury gift for men and would be a special groomsmen gift to kick off your wedding festivities. These watches have genuine leather straps and gold-plated stainless steel faces. Add a personalized note on the back of the watch so each of your groomsmen knows how important they are to you.
Gift a Local Cooking Class Now
Give your favorite gourmand the gift of world-class cooking lessons with the best chefs in their city.
39. Wallets
Wallets are another popular groomsmen gift. For a quality leather wallet, check out the thin bifold wallet from Leatherology. This wallet is lightweight but has ample space for cards and paper money. You can choose the color and leather variety, including an RFID-blocking option.
40. Shave Kit
Make sure your groomsmen are cleanshaven on the big day by giving them premium shaving kits. This Art of Shaving set offers the ultimate skincare routine, featuring an oil, a shaving cream, a shaving brush and a post-shave balm. All of the products have a relaxing sandalwood scent.
41. Sneaker Cleaning Kit
If your groomsmen have extensive sneaker collections, they'll be excited to get the Jason Markk essential sneaker cleaning kit. This kit from the popular shoe cleaning brand has a cleaning solution and a stiff bristle brush, allowing for a gentle but thorough cleanse of any leather or rubber materials.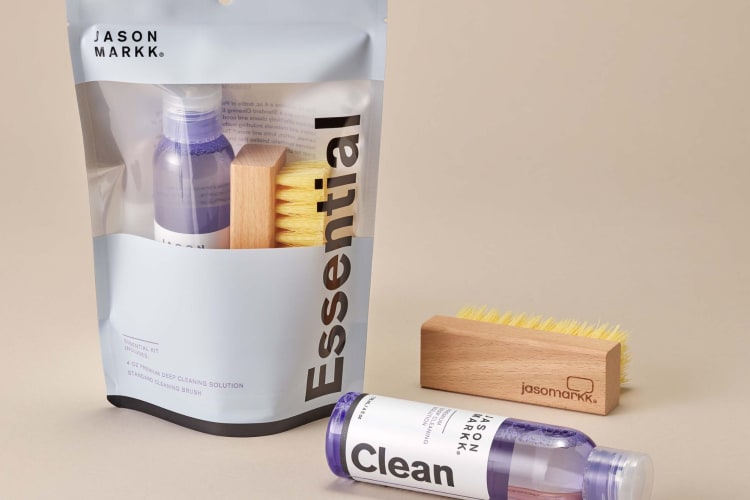 42. Fountain Pen
Fountain pens are a classy groomsmen gift that can be used for a lifetime. The Waterman Expert Fountain Pen has a nice, rounded shape for easy gripping and a medium nib. The pen also has an elegant gold trim and comes in an attractive gift box.
43. Cable and Charger Travel Organizer
A leather cable and charger travel organizer will keep your groomsmen traveling in style and with cords untangled. This wedding gift for groomsmen has compartments for several cables and a zipper pouch for adapters and other tech accessories. With a flat design, the travel bag can easily slide into a suitcase or backpack.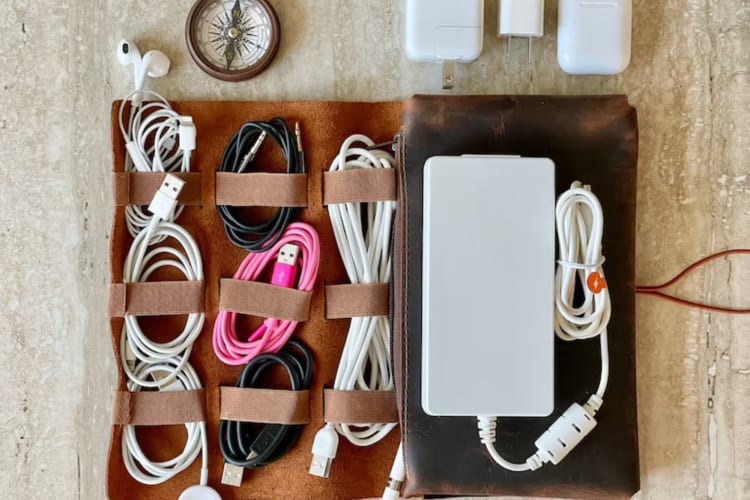 Gifts for Groomsmen on Wedding Day
44. Cuff Links
Groomsmen gifts that can be used for the wedding day are a considerate way to lower your friends' expenses, but it's best to choose items that can also be reused after the day. For example, a nice set of monogrammed stainless steel cuff links are a stylish accessory for the wedding day but are also a great go-to item for future special events.
45. Groomsmen Survival Kits
Groomsmen duties can become pretty involved, so help your loved ones preemptively by giving them groomsmen survival kits. The kits feature breath mints, bandages, mouthwash and several other useful items for a long day and come in an adorable tin package.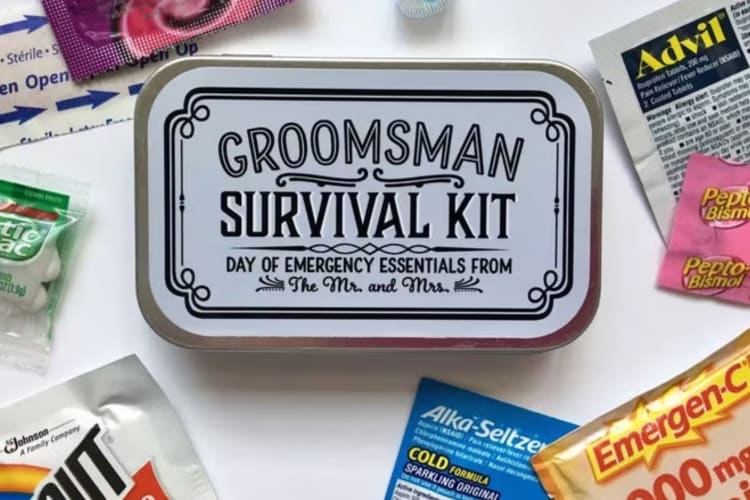 Gift an Online Mixology Experience
Raise a toast to the perfect gift. Enjoy craft cocktails, bartending basics and more taught by five-star mixologists.
46. Travel Tie Case
Packing formal wear can get a little tricky, so help your groomsmen out with a travel tie case. The case can hold several ties while keeping them unwrinkled and ready to wear. The tie cases are great for a destination wedding and are sure to come in handy for many trips down the road.
47. Scarves
If your wedding is scheduled for the winter, you may want to get your groomsmen a cold weather accessory, such as scarves. These cable knit scarves have a crisp white color and a handsome green trim. Quality scarves will keep your groomsmen warm and happy while you take those outside wedding photos.
48. Pajama Set
Bridesmaids aren't the only ones who deserve matching pajama sets. If your groomsmen plan on helping you get ready in the morning, matching pajamas are a fun way to get everyone in the wedding mood. This casual set comes with comfy flannel bottoms and a cute groomsman t-shirt. These would also be a sweet groomsmen gift from the bride.
49. Umbrellas
Your groomsmen will be there for you rain or shine, but that doesn't mean they should get their tuxes wet. If you expect it to rain on your wedding day, get your groomsmen some decent umbrellas. Clear umbrellas work best for special events, since you can still see where you are going and they won't look distracting in photographs.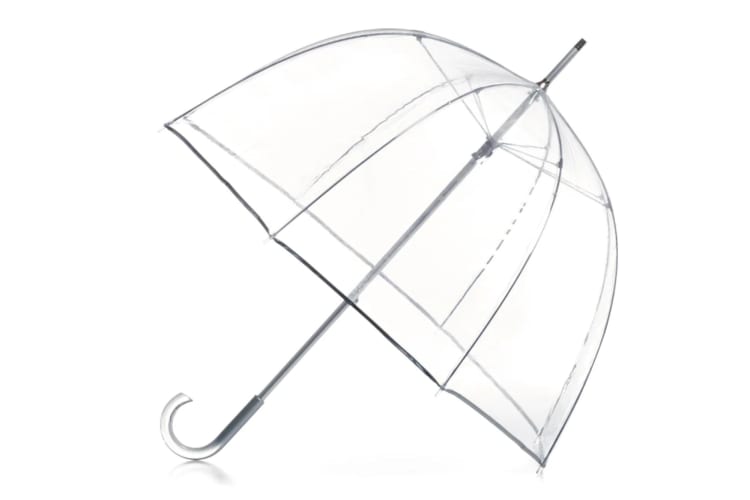 Weddings are special occasions, and the people who support you deserve to be recognized during this major milestone. From a small keychain to a luxury watch, every groom can find an item that is meaningful and appropriate for their groomsmen.
For even more best groomsmen gift ideas, check out other experiences happening on Cozymeal.