24 Best Team Building Activities in Toronto for 2023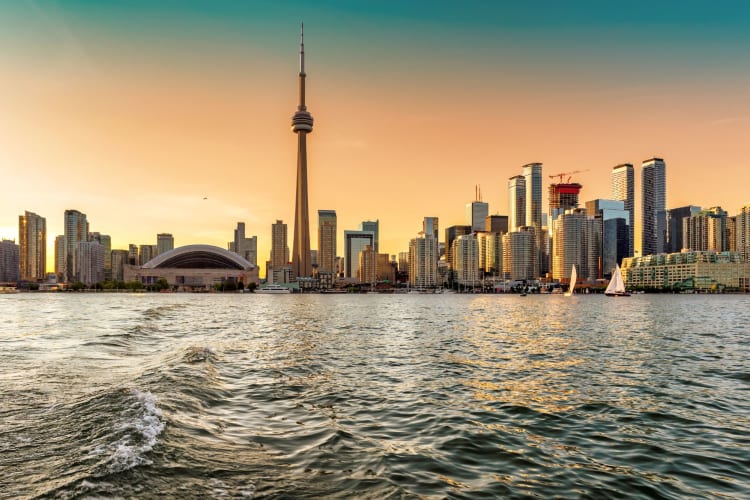 Are you looking for fun team building activities in Toronto? Do you want to find new ways to bring your team closer and foster collaboration? If so, you're on the right track. Team building is the most important investment you can make for your people, with long-term positive results in terms of employee satisfaction and engagement.
Fortunately, there's no shortage of group activities and team building workshops in Toronto. The capital city of Ontario is a beautiful area full of diverse culture, stunning architecture and scenic nature, so there are sure to be great team building activities in Toronto to fit the unique needs and preferences of your group.
There are awesome indoor adventures, foodie delights and outdoor excursions as well as activities to fit a variety of interests. Check out this round-up of the best team building activities in Toronto and start planning your next event.
Jump to Section
---
OUR RECOMMENDATIONS
---
23 Best Team Building Activities in Toronto
1. Foodie Team Building Activities in Toronto
Team building activities in Toronto are fun, delicious events when they're done foodie-style. After a few rounds of ice breaker questions, get a friendly rivalry going with a cooking competition or hit the town on a food tour of Toronto, each led by world-class culinary experts. Not only do food-based team building events get your adrenaline pumping and your collaboration muscles flexing, but they also give you something tasty to enjoy as a reward for the hard work when you're all done.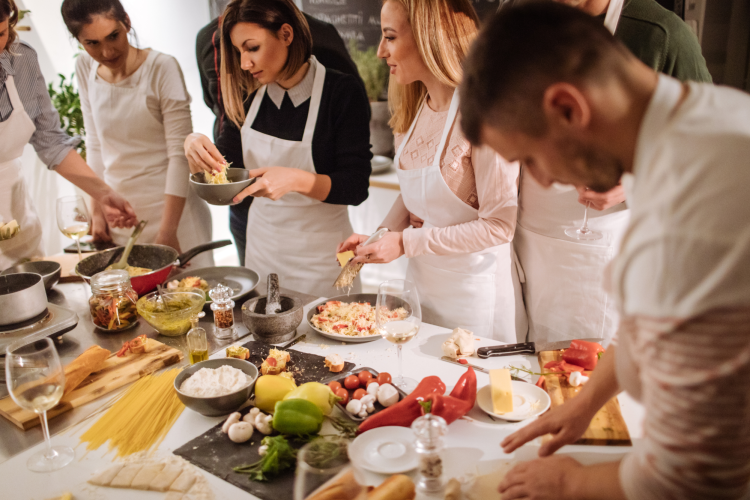 2. Cooking Classes in Toronto
What better way to encourage teamwork and collaboration than by cooking a meal together? Choose from a variety of cooking classes in Toronto to whip up some culinary greatness and then reap the delicious rewards together. There are classes in the area to fit every skill level, and you can even find some tailored to specific dietary restrictions.
Sign up for one of the pasta making classes in Toronto and work together to craft pasta by hand and master the art of the perfect sauce. You can even sign your team up for a sushi making class in Toronto, where you'll learn the masterful art of preparing fillings and expertly crafting your own sushi rolls or nigiri.
3. Online Team Building Activities
If you have a remote team, online team building activities give you an opportunity to gather in Toronto and beyond. With these live experiences, you'll enjoy each other's company virtually in real-time.
Online cooking classes allow you to craft the perfect meal and bond over your favorite dishes. Another option is to schedule a virtual happy hour complete with an online mixology class, where you'll taste your go-to cocktails and learn to make new favorites. Try each concoction as a team as you get to know each other better. If you want a more relaxing approach, schedule a virtual wine tasting and sit back and sip. Compare your thoughts on each sample with your team as you discover new favorites.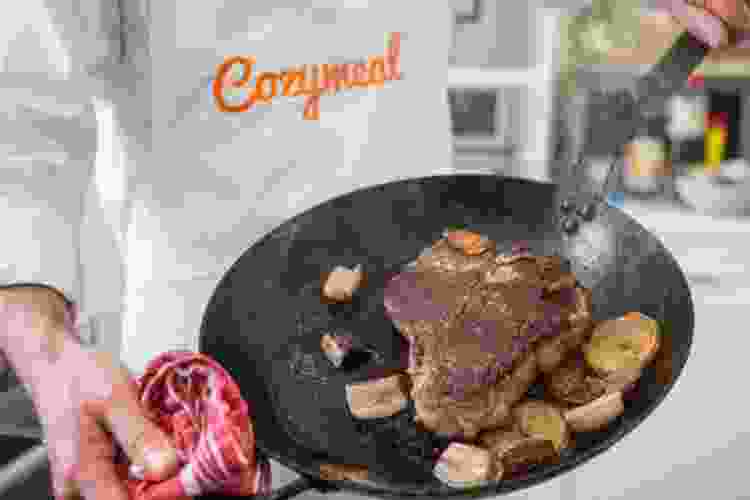 4. Attend a Team Building Improv Workshop
Improv acting workshops like those offered at The Second City are a great way to get your creativity flowing and hone new skills. Working together to create a scene on the fly will help your team get to know each other and improve collaboration in other areas. Plus, learning improv strategies is also a good way to boost your communication and group speaking skills.
5. Challenge Your Team With an Escape Room
An escape room is one of the most challenging and customizable team building activities in Toronto. The area has tons of facilities that offer escape room challenges with various themes. They're also designed for a variety of skill levels so that no one gets stuck with a puzzle that's too easy or too hard. Work with the staff and plan an awesome escape challenge that your team will love working together to solve.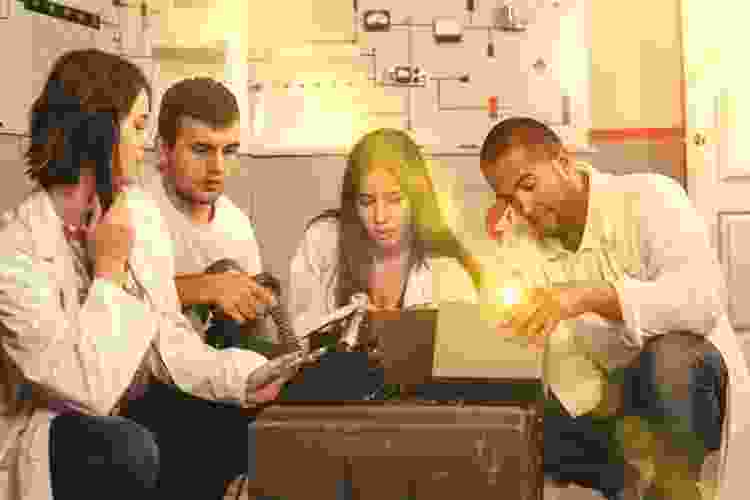 6. Have Old-School Fun at a Classic Arcade
A little nostalgic fun with classic arcade games can be a blast from the past. Play old-school games and bond with coworkers over memories and stories from childhood. The classic fun of this outing makes it one of the most meaningful team building activities in Toronto for participants of all ages. Enjoy a little friendly competition over Mortal Kombat or work together to win a game of Frogger.
7. Schedule a Painting Class
Gather your team and create your own masterpieces at some of the most artistic team building activities in Toronto. In a group painting class, you'll boost your creativity as your brush strokes bring an image to life. Skilled instructors teach even beginning painters the right strategies, so your team will bond over learning something new together. Look for paint and sip classes if your group would enjoy their favorite wine while painting.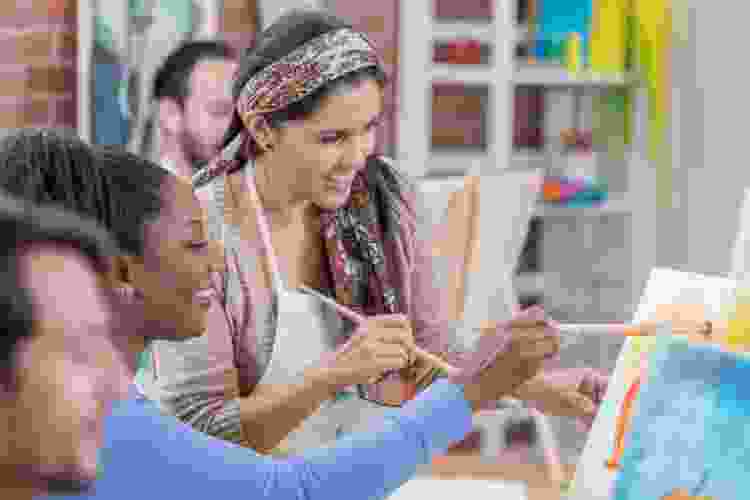 8. Visit a Paintball Park
Book an event at a paintball park for physical and competitive team building. These venues host some of the best outdoor team building activities in Toronto. You and your team members will form groups and work cooperatively to protect each other and defend your fortress. If the weather is less than ideal, consider an indoor venue like Sgt. Splatter's Project Paintball.
7. Volunteer and Increase Morale
Schedule some time for your group to volunteer together to grow closer as a team. You can look for volunteer opportunities that align with your workplace, or think outside the box to experience something new. As Medium reports, volunteering together is the ideal team building activity for the energy and teamwork it promotes.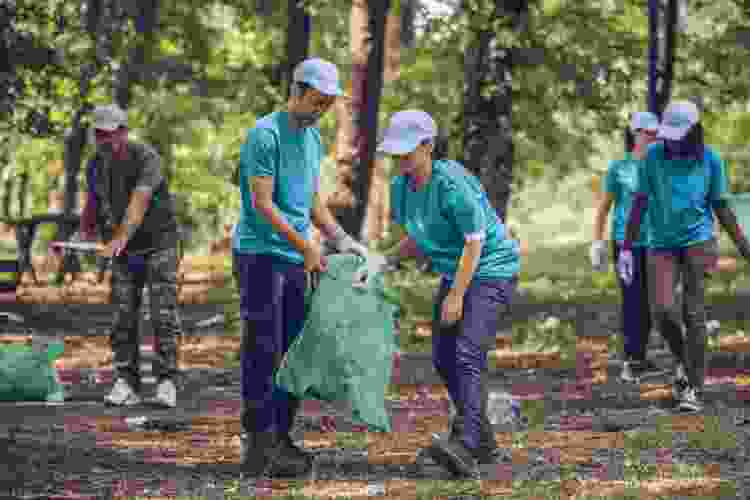 10. Axe Throwing for Thrilling Fun
Axe throwing is a unique way to experience thrills and learn new skills as a group. Spots like BATL Grounds are popping up all over the city as this becomes one of the most popular team building activities in Toronto. Take turns trying to aim for the target and working together to figure out this fun new activity.
11. Go on a Fun Scavenger Hunt
A scavenger hunt can be one of the best team building activities in Toronto to explore the city. With various themes, your team will work together to solve clues and find landmarks around the area. Working together will improve your teamwork skills, and you'll feel a collective sense of accomplishment when you complete the hunt.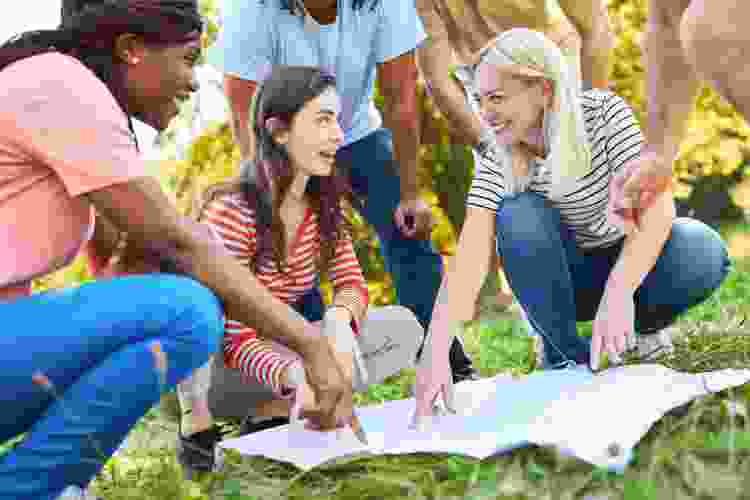 12. Escape to Virtual Reality Together
Check out a virtual reality arcade and experience the latest video game technology. Spots like Level Up are some of the best team building activities in Toronto with multi-player games and communication-building activities. Your team will select your game and cooperate to reach a common goal to win as a group.
13. Rock Climbing to New Heights
A rock climbing outing can be a unique way to challenge your team as they work together to tackle the wall. Many gyms offer courses for various skill levels so everyone can get involved. You can also sign up for a class and learn new skills and techniques together as you bond.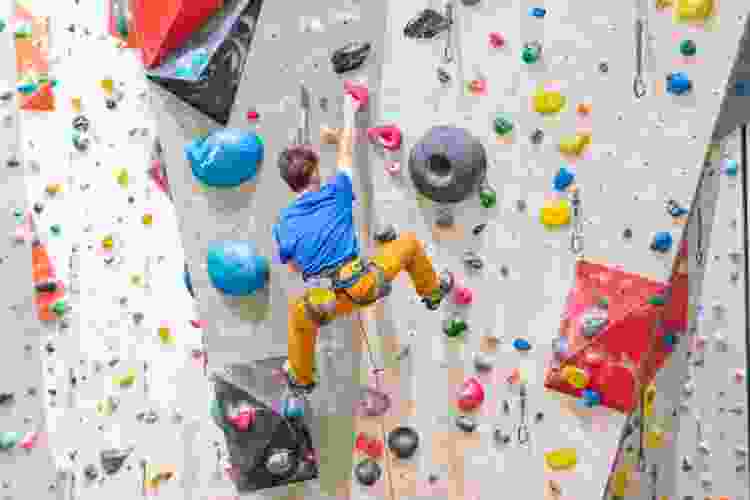 14. Create Instant Memories With Karaoke
Few things bond a group better than singing the greatest hits together. Visit a karaoke bar and cheer each other on as you perform. Or choose an ensemble tune and create a chorus with your whole team. Either way, the pure fun that karaoke provides will instantly bring your team closer together.
15. Explore the City With Segway Tours
Segway tours are the perfect combination of exploration and relaxation. Board your personal devices and explore the city as a team. There are both self-guided and guided options, making this one of the most flexible team building activities in Toronto.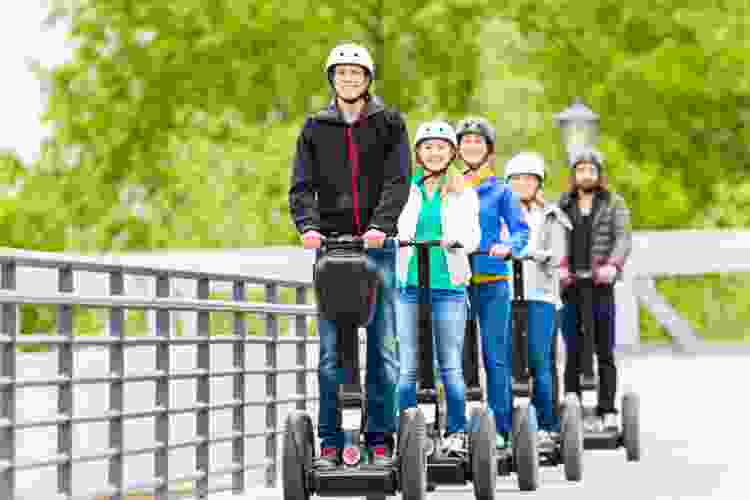 16. Test Your Skills at Trivia Night
Check with your favorite bars and pubs to see if they have a weekly trivia night for a fun team building game. Many dedicate one night a week to themed trivia on topics like pop culture and history. Gather your team and work together combining your individual knowledge to win the game.
17. Go Cruising as a Team
Book a team building cruise with Cruise Toronto for a fun cooperative activity. Your group will work together to man the ship and learn new skills as you manage the sails. Enjoy the river breeze that makes this one of the most unique team building activities in Toronto.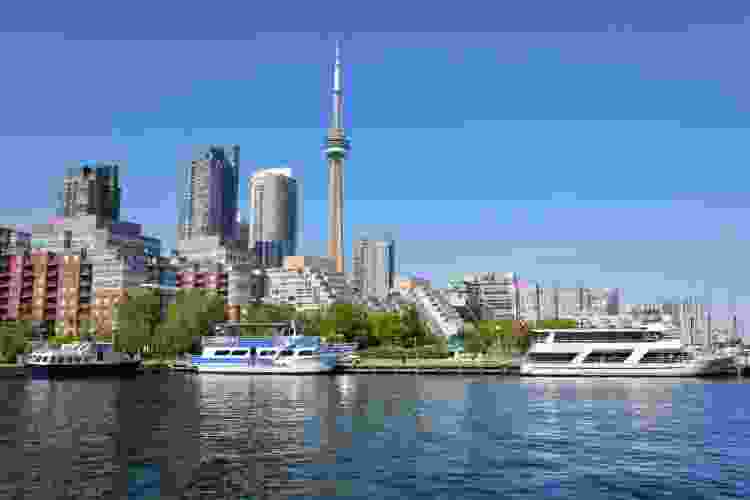 18. Attend a Sporting Event
What better way to bond with your team than to cheer on another local team? Look for ticket packages to sporting events hosted by Toronto's awesome sports teams. Hockey's Maple Leafs, baseball's Blue Jays and basketball's Raptors give you plenty of options to explore.
19. Strike It Big With Team Bowling
Take to the alleys and go bowling as a team. Create smaller teams for a little friendly competition and cheer each other on. This is a low-fuss way to gather, relax and unwind as a team as you bond over a classic pastime.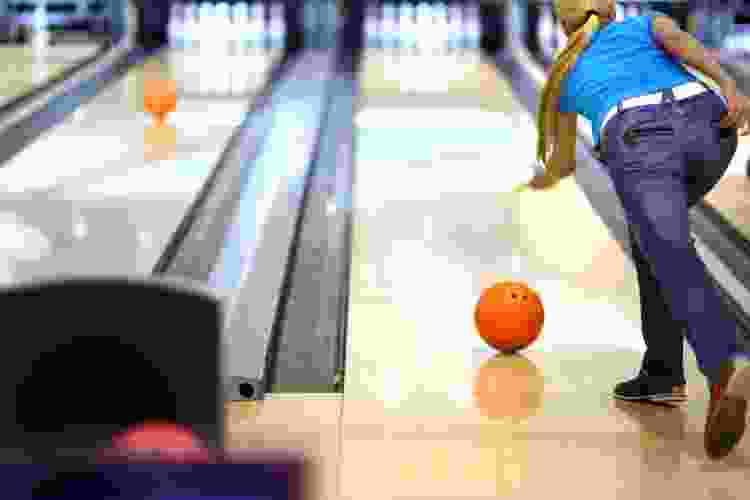 20. Plan a Fun-Filled Field Day
Plan a classic field day for a touch of nostalgia and a ton of teamwork. Work together to win a game of tug o' war and cooperate to master the tricky three-legged race. This is one of the most successful team building activities in Toronto if you're looking for pure and simple no-frills fun.
21. Head Underwater for Fun Times
Ripley's Aquarium of Canada hosts team building events for groups of all sizes. Check out a behind-the-scenes tour as a group and learn more about aquatic life. Immersing yourself in the interesting world of the ocean will bring your team closer as you learn about and discuss the fascinating wildlife. This is also one of the best team building activities in Toronto if you would like to get your team's family members involved.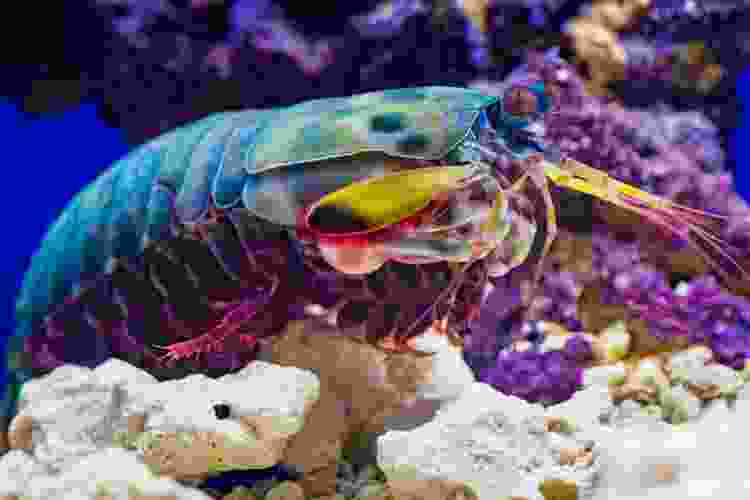 22. Get Artsy and Create Together
Get creative and make a new craft as a team to learn new skills and bond over a unique experience. Take a woodworking class, or attend a sign-making workshop or a glass-blowing demonstration. Work together to create a combined project or get each others' input as you make your own.
23. Tackle the Rope Course
A tree-top ropes course will take your team building to new heights. Climb to the top and help teammates tackle obstacles and overcome fears. Enjoy the adrenaline rush as you zoom down the zip line and feel a sense of accomplishment. Without a doubt, this is one of the most rewarding things to do in Toronto for teams.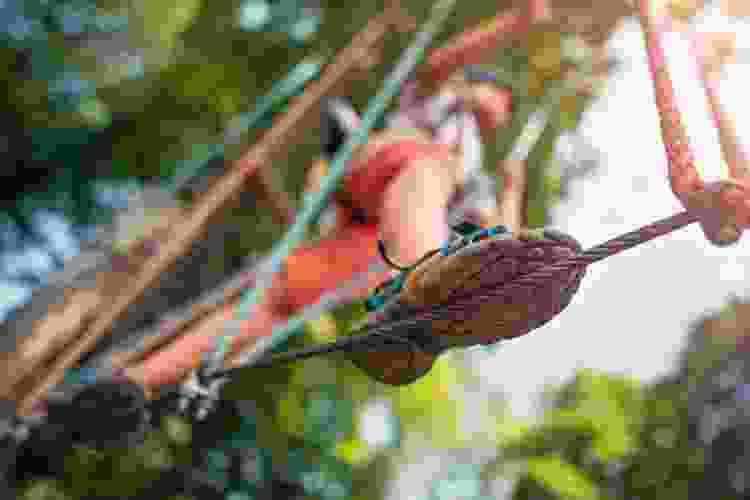 24. Immerse Your Team in a Retreat
Use a team retreat facilitator to create a retreat with your team's goals and objectives in mind. They will plan everything from ice breaker games to team challenges that will allow your team to get to know each other and bond more deeply. These retreats are some of the most effective team building activities in Toronto for making noticeable improvements in your team's collaboration.
Yes, Your Team Needs Team Building
Planning team building events might seem like an optional part of being a leader. However, team building is essential to the strength of your team. As Indeed points out, team building helps teams work together more effectively. It strengthens communication and boosts morale, important components of a strong work culture. Team building builds interpersonal relationships through trust-building and establishing friendships. It can even boost the creativity of your employees and help them utilize each other's strengths for better collaboration.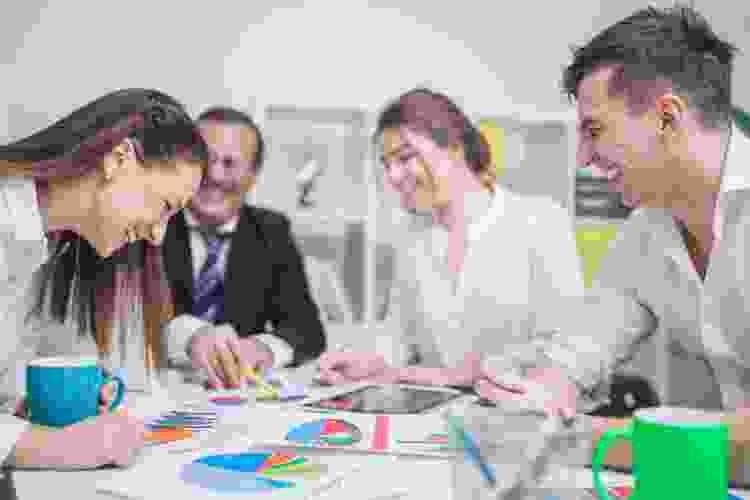 Team Building Activities Help Businesses Grow
As a business, your employees are your most important asset. Ensuring they work well together is integral to long-term success. According to Forbes, your company culture and the atmosphere of your team can help you stay competitive in your industry. Your business will grow as these team building activities in Toronto foster more innovation, teamwork and emotional well-being.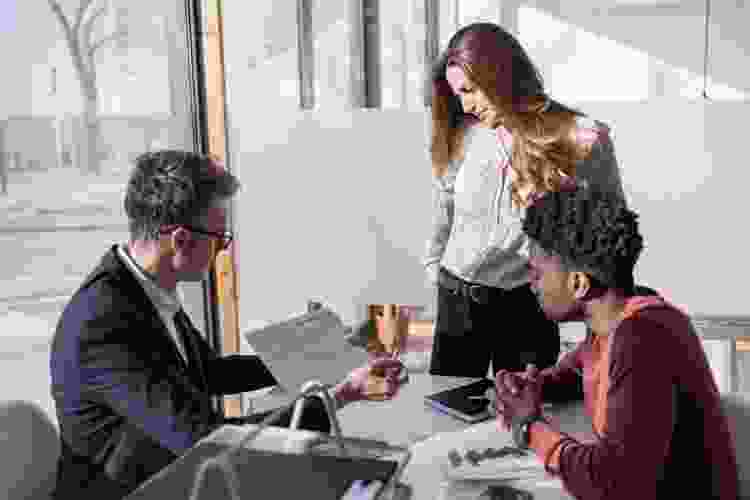 Benefits of Team Building
Team building has some pretty awesome perks. By planning and participating in team building activities in Toronto, your team can experience these benefits of teamwork long-term:
Building community
Helping employee retention
Foster creativity
Encouraging employee engagement
Boosting collaboration and employee happiness
Preventing employee burnout
Highlight leaders
Strengthen communication

via Canva

Join 200,000+ Culinary Enthusiasts
Exclusive deals, recipes, cookbooks, and our best tips for home cooks — free and straight to your inbox. PLUS: 500 Rewards Points.
Your team and its needs are unique. You might already have in mind a specific corporate team building activity around Toronto, or maybe there is a shared interest among you and your employees that you'd like to discover more about together. There is such a wide range of team building activities in Toronto that you're sure to find the right one for your team. So start planning, and you'll be well on your way to strengthening your group through team building.
For even more team building activities in Toronto and beyond, check out other experiences happening on Cozymeal.
Team Building in More Cities Near You
For even more great team building inspiration in cities near you and around the U.S., check out our comprehensive guides: