65 Best Christmas Gifts for Dads in 2023
Our editorial team recommends the best products through independent research, selection and careful review. If you make a purchase through one of our affiliate links, we may earn a commission. Prices are subject to change.
Shopping for family over the holidays can always get a little complicated, but choosing Christmas gifts for Dad is often the most stressed-over task. Although your dad might claim that he doesn't want anything, you still want to surprise him with a Christmas gift he'll love.
You might find yourself perusing suggestions for Christmas gifts for Dad that rely on tired stereotypes that don't apply to your dad — after all, not every father loves beer and sports. To help, this holiday gift guide embraces a broader range of Christmas presents for dads. Read on for some thoughtful and original ideas for Christmas gifts for dads.
Jump to Section
GET UP TO $50 IN COZYMEAL
CASH™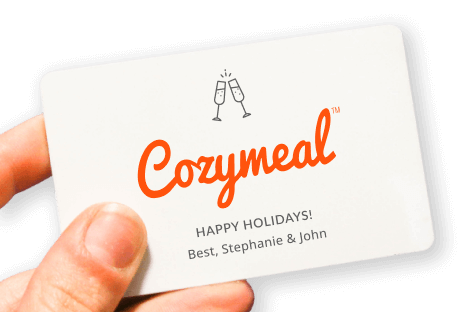 GET UP TO $50 IN COZYMEAL
CASH™
$100 or more, get $10 Cozymeal Cash™
$250 or more, get $25 Cozymeal Cash™
$500 or more, get $50 Cozymeal Cash™
Foodie Christmas Gifts for Dads
1. Cooking Classes
Cooking classes are fantastic Christmas gifts for dads who enjoy spending their free time in the kitchen. In a cooking class, your dad can work with a professional chef to learn new culinary skills and make a meal from scratch.
If you can't find cooking classes near you, you can also search for classes in your closest major city. For instance, folks in the Maryland suburbs can find cooking classes in DC, while families in New Jersey may want to search for cooking classes in NYC. However, if you prefer, you can also schedule online cooking classes.
Price: $65+, $29+ for online classes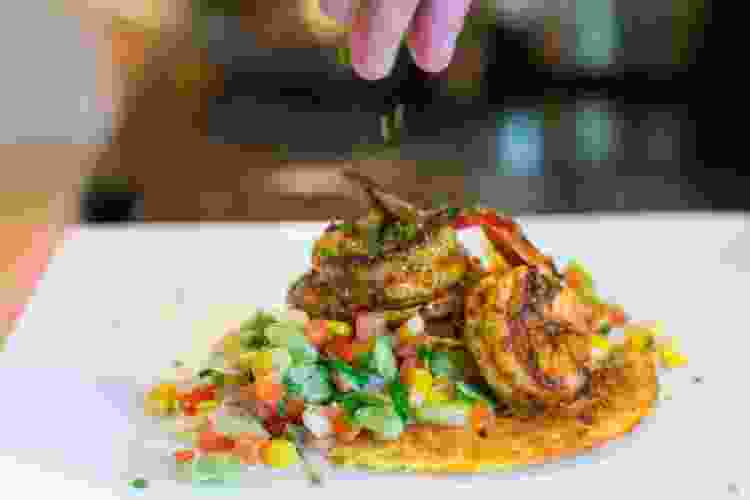 2. Private Chef Experience
If your foodie dad is more of a diner than a cook, you may want to treat him to a private chef experience. You can research private chefs near you and arrange a magical holiday dinner as a Christmas gift for Dad and the rest of the family.
Furthermore, people planning a family vacation for the holiday can incorporate a private meal into the trip. For example, if you're going to San Diego you can find private chefs in San Diego, while families headed to central Texas can look into private chefs in Austin.
3. Food Tours
Culinary experience gifts, such as food tours, are wonderful Christmas gifts for dads who can't get enough of a city's local food scene. You can organize a food tour based on your family's holiday plans. If you're staying local, you can find food tours near you and spend a day discovering the hidden gems in your hometown.
Those who are traveling can also get in on a food tour experience. Food tours are usually available in most major cities, such as food tours in Chicago or food tours in Boston. In fact, going on a food tour can be the best way to familiarize yourself with a city's culture and cuisine.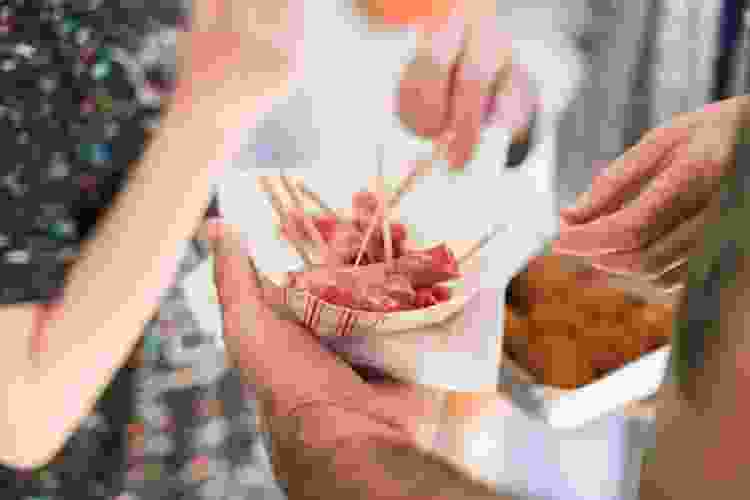 4. Online Beverage Tasting
Beverage tastings are unique Christmas gifts for dads with an interest in the art of fine wine or fancy cocktails. However, since not everyone lives close to a wine vineyard, the simplest way to give this Christmas gift to Dad is to schedule an online beverage-tasting event.
Virtual beverage tastings will allow you and your dad to explore fine beverages from the comfort of your home. You can sample wines during virtual wine tastings or practice your bartender skills in online mixology classes.
Gift an Online Cooking Class Now
Give your favorite gourmand the gift of world-class cooking lessons right from the comfort of their own kitchen.
5. Marcato Atlas 150 Pasta Machine
Foodie dads with a love of pasta will adore a Marcato Atlas 150 Pasta Machine. This pasta making tool rolls out gorgeous noodles and has 10 settings to control the noodle thickness. We like the Marcato Atlas 150 as a Christmas gift for Dad not only because it's an authentic Italian piece, but also because it has a modular design that fits with a wide range of accessories, thus offering limitless noodle options.
6. Global Grub DIY Sushi Kit
Combine the joy of good food with the fun of making things from scratch and give your dad a Global Grub DIY Sushi Kit. With this kit, your dad has all he needs to create his own spicy tuna rolls and California rolls. We recommend this as one of the best sushi making kits for beginners since it includes a thorough set of instructions and helpful shopping tips.
7. Henckels Solution 15-Piece Knife Block Set
The Henckels Solution 15-Piece Knife Block Set is the ultimate culinary knife Christmas gift for dads. This chef-approved knife set has every cooking knife a home chef might need, including a hollow-edge santoku knife. The sleek wooden knife block is durable and can match any kitchen décor style. Furthermore, this best knife set comes with a sharpening steel, which means no more dull knives for your dad to complain about.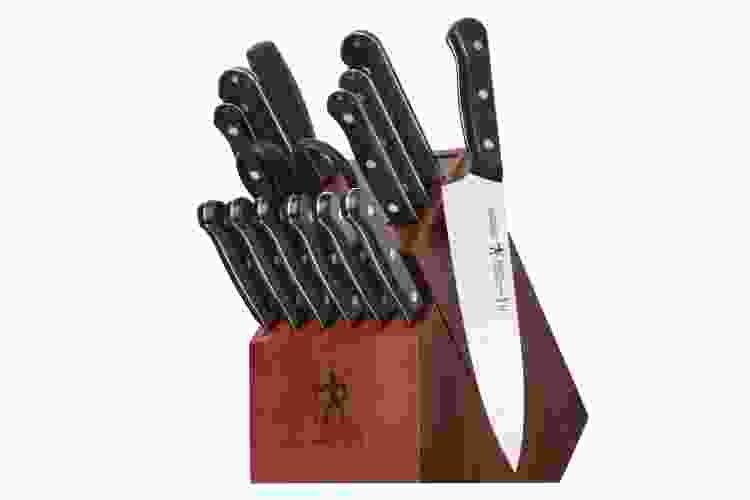 8. GreenPan Reserve Ceramic Non-Stick 10-Piece Cookware Set
If you're interested in giving your foodie dad a big Christmas gift, consider the GreenPan Reserve Ceramic Non-Stick 10-Piece Cookware Set. We adore this set for several reasons. To begin with, the green ceramic and golden stainless steel are downright gorgeous. These pans are also ultra-durable and have a non-stick coating. Your dad can use these pots and pans for years without worrying about scratching, stains or chips.
9. Viski 7-Piece Bar Essentials Set
Is your dad a cocktail dad? Does he fix himself a martini in the evenings or order an Old Fashioned when out at a bar? If yes, then he will be thrilled to receive a Viski 7-Piece Bar Essentials Set.
This cocktail shaker set comes with everything one might need to make a cocktail. Two items in the kit that stand out to use are the strainer and the muddler. A strainer and muddler are often required for more involved cocktail recipes, but the basic cocktail kits don't always include them. With these comprehensive tools, your dad can throw together any cocktail he could possibly imagine.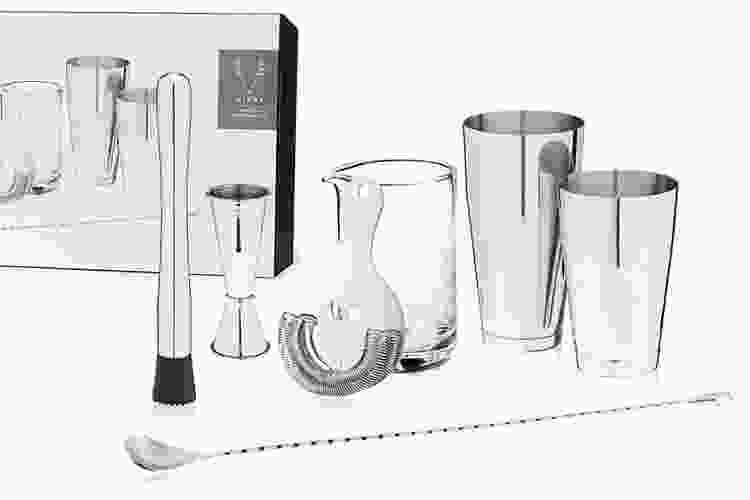 Gift a Private Chef Experience Now
Treat someone special to gourmet fine dining at home. Gift a private chef experience starting at $59/person.
10. Viski Smoked Cocktail Kit
If your dad is already a bartending expert, you can enhance his collection of cocktail supplies by giving him a Viski Smoked Cocktail kit. This kit gives you the basic materials to safely make smoked cocktails at home.
Incorporating smoke and heat into cocktails has become increasingly trendy, so smoked cocktail kits are especially fun Christmas gifts for dads who follow the culinary trends and like to stay young at heart.
11. Weber Smoker Box
Speaking of smoky flavors, if you need ideas for Christmas gifts for dads who like to grill, be sure to explore any smoking accessories they don't already have. Dads who don't have full-sized smokers will get a lot of use out of a Weber Smoker Box. The smoker box helps you infuse any of the meat or vegetables you're grilling with a delicious smoky taste.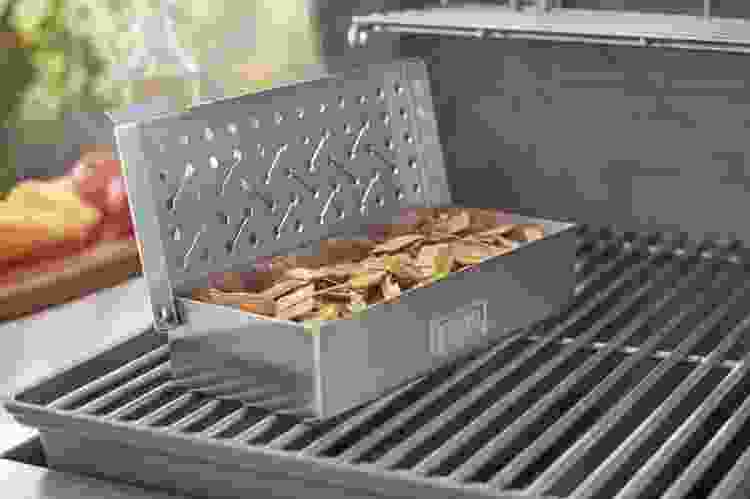 12. Staub 10" Round Double Handle Pure Grill
Getting a single cooking pan may seem like an underwhelming Christmas gift for dads, but the Staub 10-Inch Round Double Handle Pure Grill is a testament to cast iron ingenuity. This hefty cast iron grill pan has evenly spaced ridges that help drain fat and achieve satisfying char marks. We love cast iron pans for indoor grilling gifts because cast iron can hold heat, is non-stick and can infuse more flavor into the food.
13. Zwilling Thermo Tea & Fruit Infuser Bottle
The Zwilling Thermo Tea and Fruit Infuser Bottle is a handy Christmas gift for dads who drink tea every day. This 14.25-ounce thermos can maintain a liquid's temperature for up to ten hours. Designed with infused beverages in mind, the top filter prevents you from drinking tiny tea leaves or fruit bits. Furthermore, this clever thermos is BPA-free and dishwasher-safe.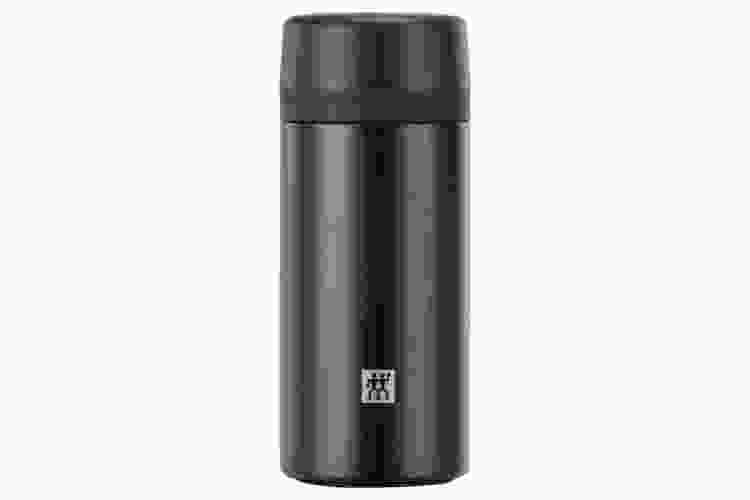 14. Foodie Gift Card
While there are many interesting foodie Christmas gifts for dad to choose from, sometimes you still don't know what food-related things to get your dad for Christmas. If that's the case, the perfect Christmas gift for Dad might be a foodie gift card. When it comes to last-minute Christmas gifts, a foodie gift card has many perks.
You can get your dad a foodie gift card in any amount over $10 that can be used to purchase cooking classes, dining experiences, food tours and more. Your dad might also like to spend his gift card on cookware or kitchen gifts. Plus, the foodie card never expires, so your dad can always save it for a special occasion.
GET UP TO $50 IN COZYMEAL
CASH™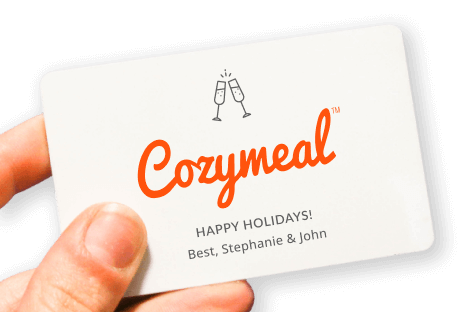 GET UP TO $50 IN COZYMEAL
CASH™
$100 or more, get $10 Cozymeal Cash™
$250 or more, get $25 Cozymeal Cash™
$500 or more, get $50 Cozymeal Cash™
15. Viski Irish Cut Whiskey Decanter
If you would like some Christmas gifts for Dad that are functional and decorative, consider a stylish decanter, such as the Viski Irish Cut Whiskey Decanter. The crystal decanter has a beautiful design inspired by Irish motifs and an elegant matching stopper. While this decanter is pretty, it's also quite useful: Decanting whiskey will expose the beverage to oxygen and enhance aromatic flavors.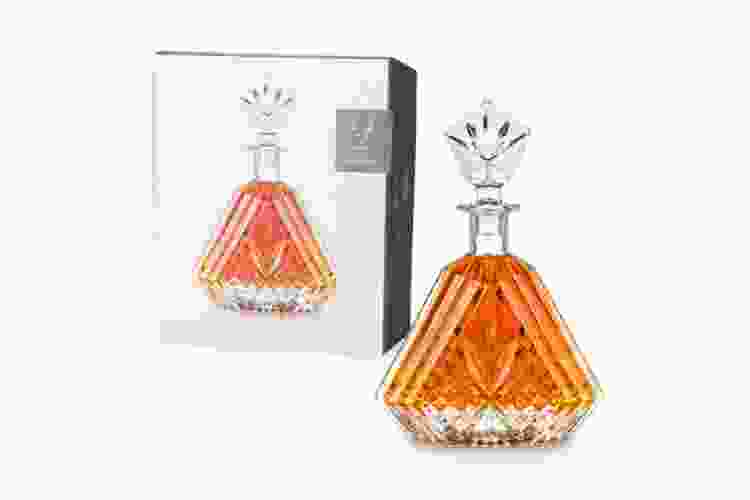 Christmas Gifts for Dad From Daughter
16. Lady Day Luxury Candle
Consider getting some Christmas gifts for Dad that add some class and beauty to his life. For instance, if your dad likes jazz, he may enjoy the Lady Day Luxury Candle. Inspired by Billie Holiday, this premium candle combines gardenia and coffee flowers to produce a smoky, floral and spiced scent that suits a sophisticated man perfectly.
17. My Favorite Daughter Shirt
Fathers and daughters who share a sense of humor will appreciate this "My favorite daughter gave me this shirt" shirt. This Christmas gift for Dad from a daughter works particularly well if you are an only child.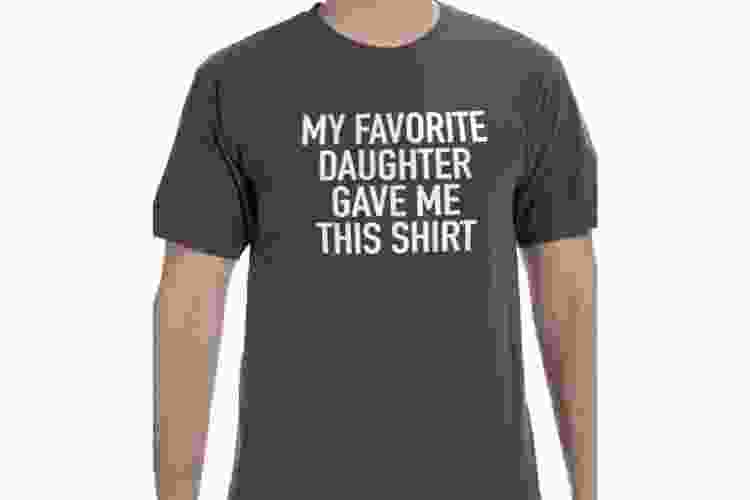 18. Wall Chess Set
If you and your dad constantly find yourselves in the midst of a long-running chess game, this magnetic wall chess set is a must-have. You can mount this clever chess board on a wall and use the magnetic pieces to keep the game going as long as you like — no need to write notes to keep track of the board's previous layout.
19. Crosley Voyager Turntable
Music-loving dads will get a kick out of a vintage-style turntable. The Crosley Voyager Turntable is highly portable and can play multiple record sizes. This turntable also has a Bluetooth receiver for seamlessly playing digital tunes. Give your dad this turntable with a few of his favorite records and have an impromptu mini father-daughter dance at home. This is one of the gifts for men that he'll be able to use for years to come.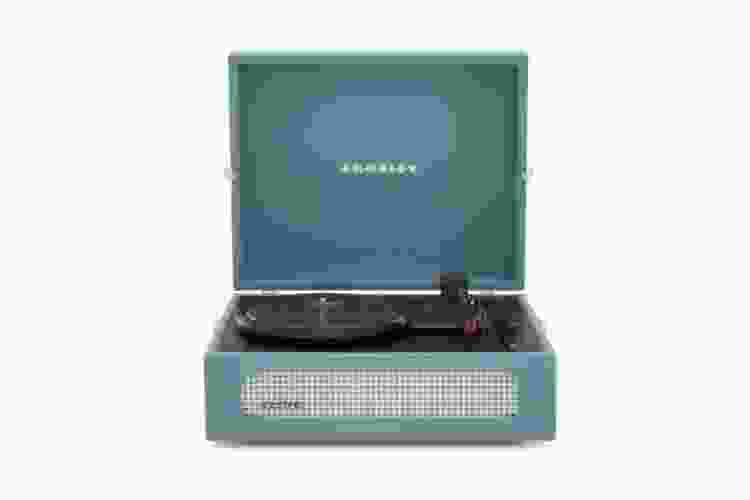 Christmas Gifts for Dad From Son
20. Slim Leather Wallet
Dads trying to take on a more minimalist lifestyle will benefit from a Bellroy Slim Sleeve Leather Wallet. This thin wallet can fit up to 11 cards while staying flat and compact in your pocket. It's available in both leather and non-leather material, as well as in several colors.
Gift a Local Food Tour Now
The perfect gift for every gastronomist. Discover an abundance of culture and culinary delights with a five-star local guide.
21. Parker Jotter Ballpoint Pen
If your dad always steals pens from restaurants and offices, it's time to give him a Parker Jotter Ballpoint Pen. This quality pen is well-balanced, has a medium point and can be refilled with both ballpoint and gel ink.
22. Wavelength
Challenge your dad to a father-son game of Wavelength, a dynamic board game that requires careful communication. This fun activity encourages clever strategy, cooperation, thoughtful interaction and wholesome bonding.
23. Electric Razor
He taught you to shave, so now return the favor by giving him a new electric razor. The Braun Electric Shaver is an excellent Christmas gift for dads who like the designer stubble look. The razor head sits on a 360-degree joint that allows maximum control and a soft, comfortable grip.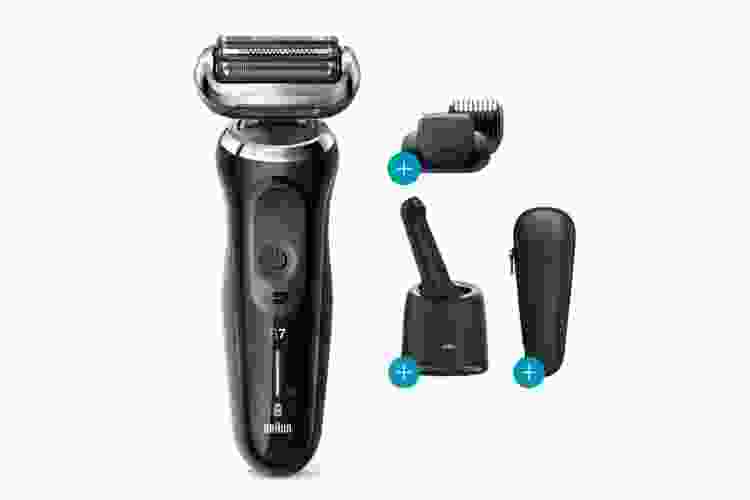 Stocking Stuffers for Dads
24. Airplane Puzzle
In terms of stocking stuffers, small puzzles make the best Christmas gifts for dads who like to do things with their hands. This Stratoliner Airplane Puzzle has small wooden pieces that fit together to form a cute, tiny airplane. When your dad isn't playing with it, this wooden puzzle serves as a charming desktop decoration.
25. Personalized Tape Measure
Just because your dad enjoys crafts and projects doesn't mean you have to always give him boring tools and utilitarian items. Surprise your dad with a personalized measuring tape in his stocking. You can customize the wooden side of the tape measure with names and the messages, "No one measures up to you" or "Loved beyond measure."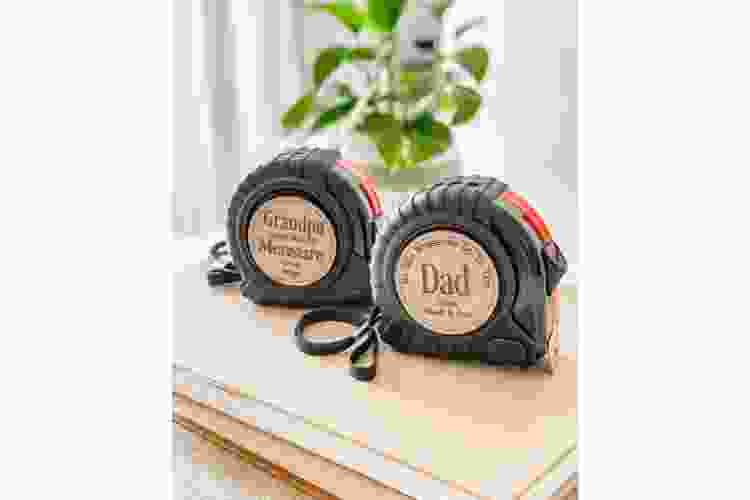 26. Magnetic Bookmarks
If you're looking for Christmas gifts under $50, magnetic bookmarks are awesome stocking stuffers for dads who are avid readers. For an extra special touch, consider this set of magnetic bookmarks that depict paintings by famous artists, such as Van Gogh or Klimt.
27. Cooling Eye Mask
Cooling eye masks are thoughtful stocking stuffers or Christmas gifts for dads who suffer from migraines. The eye mask is filled with cooling gel that will soothe your dad's eyes and forehead. You can also warm the eye mask to treat swollen eyelids.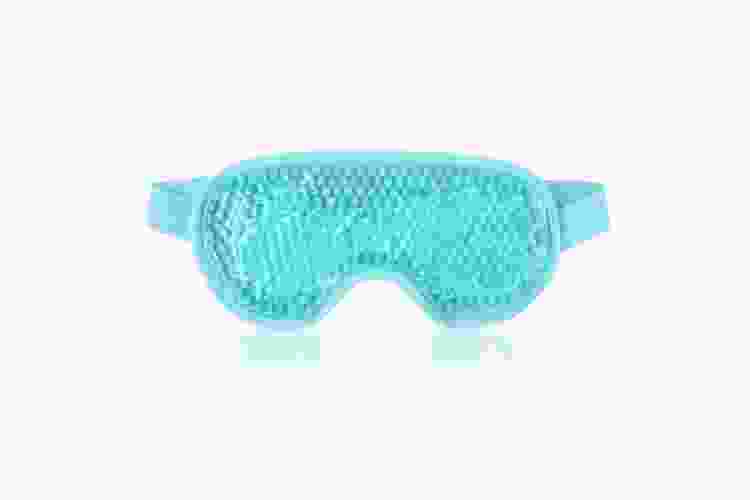 28. Satin Scrunchies
Dads with long hair need hair ties for their messy buns and ponytails, and the holidays are a great time to replenish their supply. Upgrade your dad's hair accessory collection with this set of satin scrunchies. The neutral colors will go with any outfit, and the satin material protects the hair from breakage. Plus, if you are desperate for last-minute gift ideas for dad, scrunchies are available at almost every retailer.
Gift an Online Mixology Experience
Raise a toast to the perfect gift. Enjoy craft cocktails, bartending basics and more taught by five-star mixologists.
29. Passport Holder
If your dad travels frequently for work or leisure, he'll be delighted to find a new passport holder in his stocking. This leather passport holder is compact, waterproof and has slots for both your passport and your vaccine card. Additionally, the price is an awesome deal — you normally can't find such high-quality gifts under $25.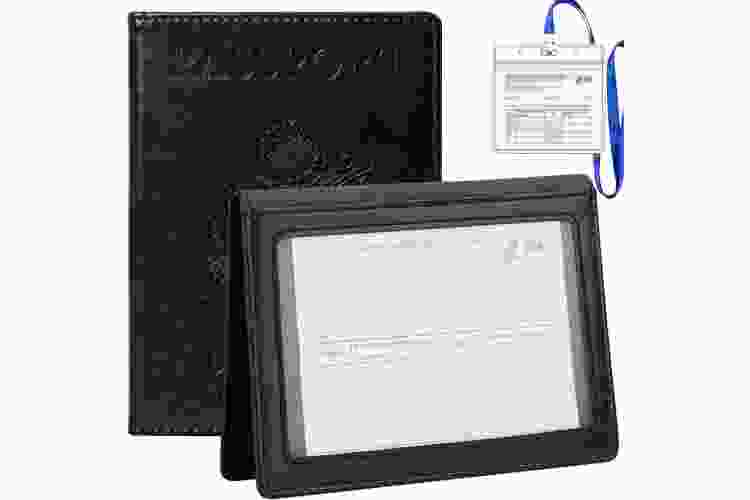 Tech Christmas Gifts for Dads
30. Smartphone Screen Magnifier
Have you ever seen your dad hunched over his phone, struggling to watch a video? If so, one of the most useful Christmas gifts for dad may be a screen magnifier. This sleek, wooden smartphone screen magnifier easily props up a phone and enlarges the image on the screen to twice its original size. Your dad can use this simple device to watch sports games, movies and that clip from a 1980s rock concert he keeps trying to show you.
31. Phone Docking Station
A phone docking station is a great gift for a dad who frequently loses his phone. A docking station will ensure that your dad has a designated spot to place his phone when he gets home. This phone docking station has space for a smartphone and several other small personal items, such as keys and a wallet.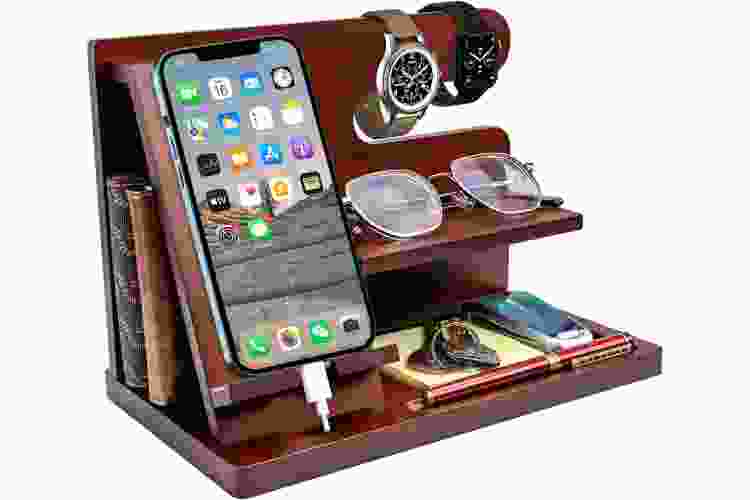 32. Wireless Charger
Improve your dad's life with a magnetic wireless charger. These power banks are amazing Christmas gifts for dads who regularly forget to charge their phones at home but aren't comfortable carrying a big portable charger around. This petite magnetic wireless charger attaches directly to the back of the phone to charge it — you don't even need to press an "on" button.
33. Wireless Speaker
Dads who miss the days of the boombox will have a ton of fun with a JBL portable wireless speaker. This speaker produces a clear sound and lasts 20 hours between charges. Overall, JBL portable speakers are easy to use and make great Christmas gifts for dads of all kinds, whether he likes to host parties or listen to music while he works.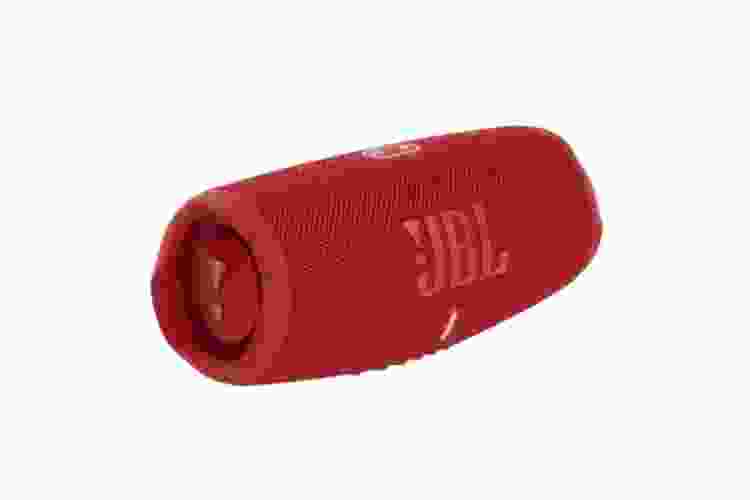 34. Moleskine Smart Writing Set
If you associate your dad's desk with piles of small notebooks and an array of sticky notes, it may be time to enhance his organizational system with a Moleskine smart writing set. The smart writing set transfers your handwritten notes to a digital copy as you're writing in real-time. Thus, your dad will always have an editable copy of his notes available on his laptop, phone and tablet.
Gift Cookware Loved by Chefs
Shop gourmet gifts for your favorite foodie. Chef-beloved brands. Easy returns. Price matching guaranteed.
35. Dashboard Car Mount Smartphone Holder
Dashboard smartphone holders are clever and practical car-related Christmas gifts for dads. The iOttie magnetic dashboard car mount holder secures the phone with magnets, so your dad won't have to fuss with fitting his phone into a plastic grip. The suction cup base can attach to any spot on the dashboard your dad prefers, and the 360-degree rotating holder will allow your dad to quickly navigate maps.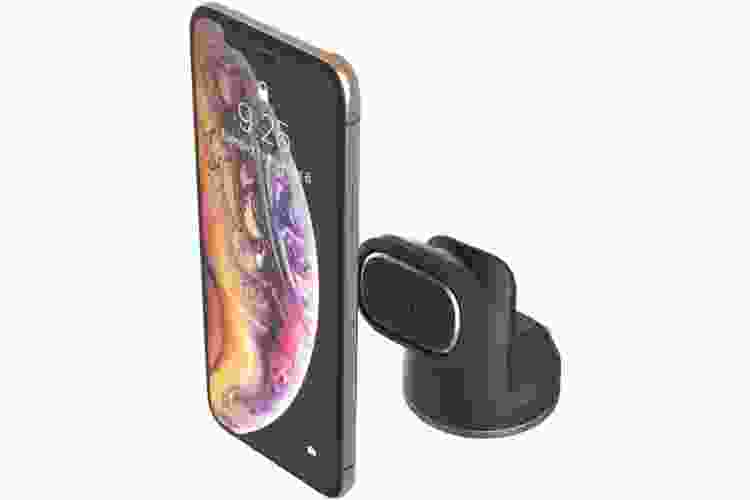 Unique Christmas Gifts for Dads
36. The New York Times Baseball Book
Folks looking for Christmas gifts for dads who love baseball should check out The New York Times baseball history book. The newspaper produces history books for every Major League Baseball team, filled with news articles about the team from throughout the decades. Pick your dad's favorite baseball team, and he will spend hours geeking out over this book.
37. Handmade Sofa Tray
Spruce up your dad's favorite spot on the couch with a handmade sofa tray. These convenient wooden trays are sweet Christmas gifts for dads who love to end their evenings with a good TV show and a relaxing drink. The trays are large enough to fit a cup or small plate, as well as a remote or phone. You can request the size and wood stain when ordering a tray.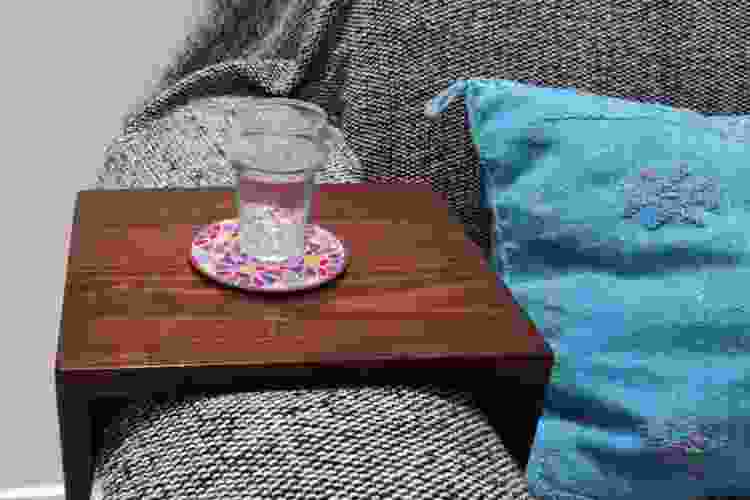 38. Hardcover Photobook
If you are still struggling to come up with things to get your dad for Christmas, consider a gift with a personal touch. For instance, personalized hardcover photo books are special Christmas gifts for dads with a sentimental streak.
Now, these Christmas gifts for dads do take some time to put together, but the final product is worth it. You can design a book filled with photos of you and your siblings or opt to create a memorabilia book of your dad's retro childhood pictures.
39. Family Cookbook
Similar to photo books, personalized family cookbooks are nice Christmas gifts for dads who appreciate family keepsakes. With this gift, you can celebrate your dad's role as family chef and compile all of the great recipes he made when you were growing up, ranging from his iconic cheeseburgers to sugary Christmas cookies.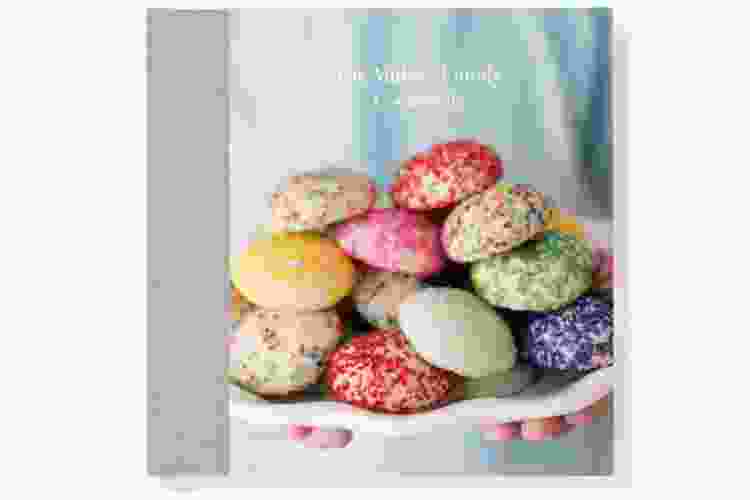 40. Custom Chuck Taylors
If your dad has been wearing the same beat-up old sneakers for years, refresh his look with new, one-of-a-kind shoes. Custom Chuck Taylors let you take the classic American canvas sneaker and personalize them to suit your dad's unique taste.
Hungry for the Best Cooking Gifts?
Shop gifts and experiences for food lovers, budding chefs and cocktail connoisseurs.
Christmas Gifts for Dads Who Love Fine Beverages
41. Ritual Rum Alternative
Sober dads often get left out when it comes to the stereotypical Christmas gifts for dad. The recent surge in the popularity of non-alcoholic drinks is an excellent opportunity to find Christmas gift ideas for dads who don't drink.
Ritual Rum Alternative is a highly-praised rum with a spiced, vanilla flavor and zero alcohol. Bring joy to your dad's Christmas by giving him the chance to create all his favorite holiday cocktails with Ritual Rum.
42. Beer Cap Display
If you need beer-centric Christmas gifts for dad, you might like this understated bottle cap display. You can personalize this shadow box with a message and a name. Unlike other popular bottle cap displays, which only have 20 or so slots, this piece has ample space for your dad to grow his cap collection.
43. Recess Sampler Pack
Recess is a leading brand in the non-alcoholic beverage market. These flavored sparkling waters are infused with herbal ingredients to enhance your mood. Recess Mood sampler packs are tasty Christmas gifts for dads looking for a quality beer or soda substitute.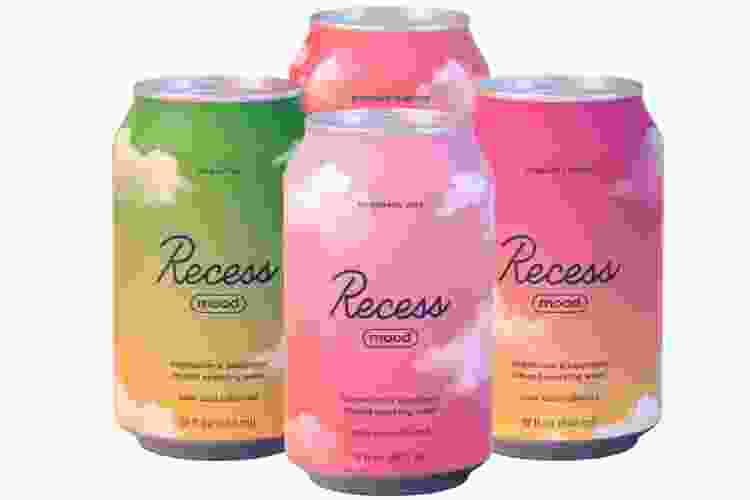 44. State Bottle Opener
Quirky bottle openers are reliable Christmas gifts for dads. Celebrate your dad's home state pride with a state-shaped bottle opener. This artist makes bottle openers for all fifty of the United States, as well as the District of Columbia. You can also ask the artist to make the bottle opener as a keychain or magnet.
45. Uncle Nearest 1984 Small Batch Whiskey
Folks who want to get Christmas gifts for dads that involve whiskey will enjoy Uncle Nearest 1984 Small Batch Whiskey. This premium American whiskey will elevate your dad's typical nightcap — the Uncle Nearest Brand has earned several industry awards over the past few years. Even if you need gifts for someone who has everything, this small-batch whiskey is sure to impress them.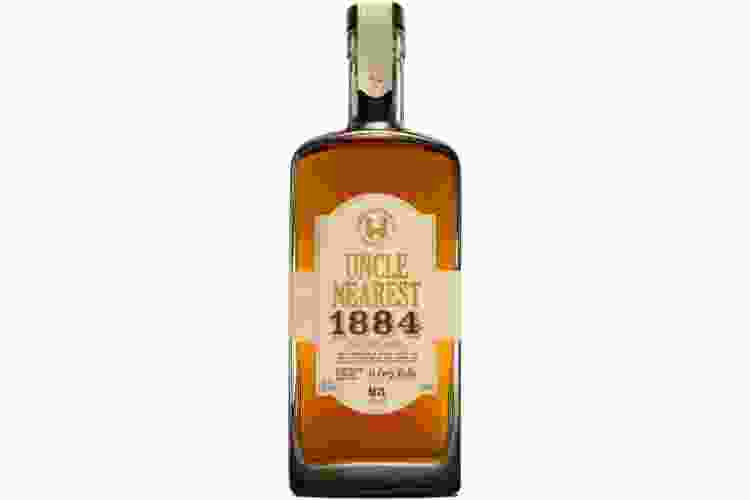 Stylish Christmas Gifts for Dads
46. Slippers
For Christmas gifts for dads who love to be cozy, it doesn't get better than L.L. Bean slippers. Other Christmas ideas for dad might offer some winter coziness, but L.L. Bean slippers are a classic wardrobe staple. These iconic slippers have soft shearling lamb fur to keep your feet warm, and sturdy soles for decent arch support.
Gift a Virtual Wine Tasting Now
The ultimate gourmet gift for any wine lover on your list. Virtual wine tastings bring a virtual vineyard experience right to you.
47. Commuter Garment Bag
Does your dad take a lot of business trips? If he does, you'll want to get him this incredibly popular commuter garment bag. These bags are the ultimate Christmas gifts for dads with fancy clothes and places to be. Although the bag appears to be a standard overnight bag, it unfolds as a flat garment bag with space for clothes, shoes and toiletry items.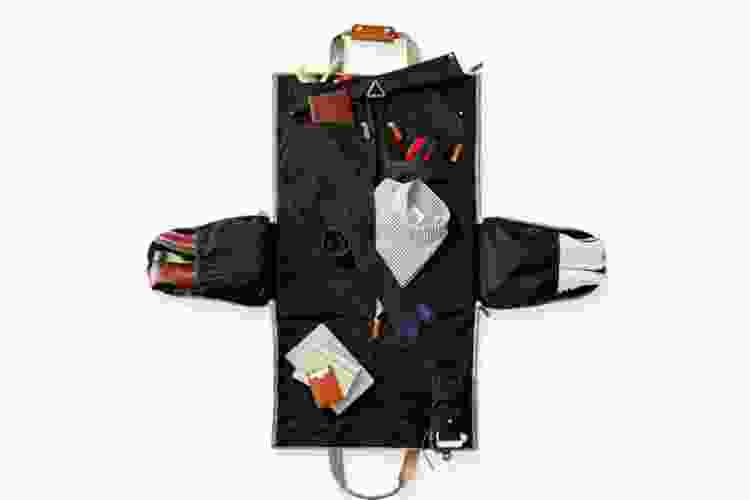 48. Sock Subscription
Good socks are essential to a stylish man's wardrobe and make great gifts for men. Dads who like playful clothes and accessories will adore a monthly sock subscription where you get a surprise pair of socks each month with a goofy or charming print.
49. Family Birthstone Ring
Family birthstone rings are precious Christmas gifts for dads that they will cherish forever. This high-end ring has space for up to four stones and name engravings. You can design the ring to represent you and your siblings, so your dad can always have the spirit of his children with him.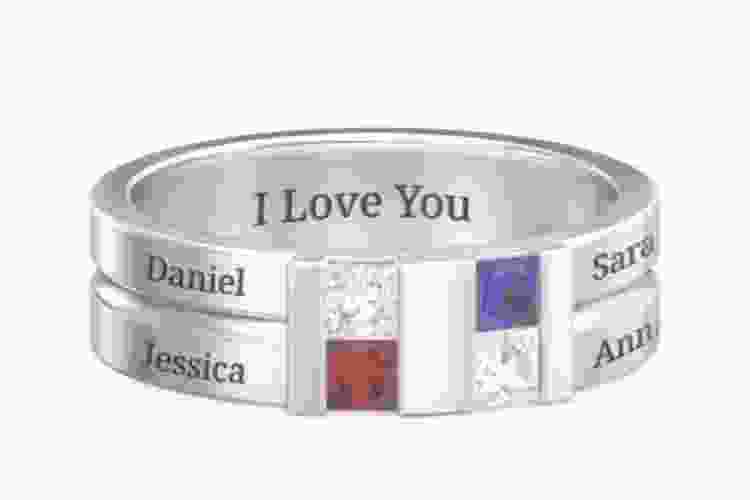 50. Jack Black Beard Grooming Kit
If you need ideas for Christmas gifts for dads with facial hair, consider a beard grooming set, such as the Jack Black beard grooming kit. This kit is ideal for the dad who prefers a simple but attentive hygiene routine: It comes with shampoo, conditioner, oil and a small comb. Furthermore, the Jack Black brand is cruelty-free and uses quality, nourishing ingredients, making these kits nice Christmas presents for dads who appreciate ethical and healthy products.
51. Personalized Handkerchiefs
A handkerchief is a classic accessory for the well-dressed man. You can get your fashionable dad a set of personalized handkerchiefs. These monogrammed handkerchiefs are excellent Christmas gift ideas for Dad and are made of cotton with satin detailing. You can choose from a long list of colors for the embroidered initials.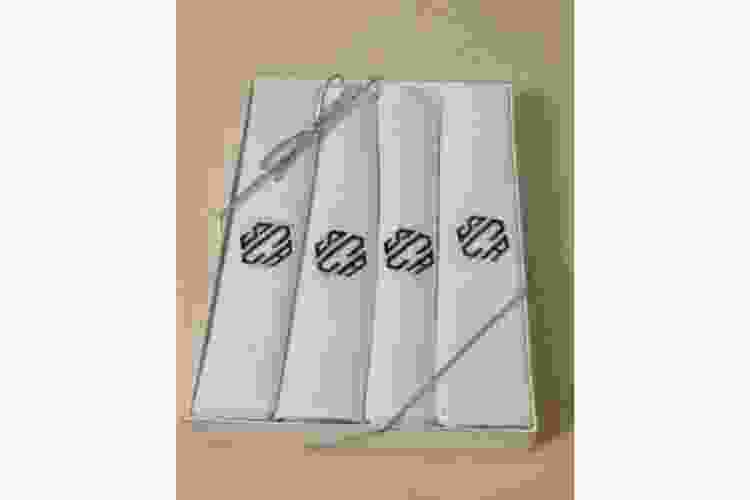 Book Christmas Gifts for Dads
52. Born a Crime: Stories From a South African Childhood, by Trevor Noah
Born a Crime: Stories From a South African Childhood, by Trevor Noah is a wonderful Christmas gift for dads who enjoy reading memoirs. In this impactful coming-of-age memoir, Noah reflects on his experience in apartheid South Africa as the child of an interracial relationship.
GET UP TO $50 IN COZYMEAL
CASH™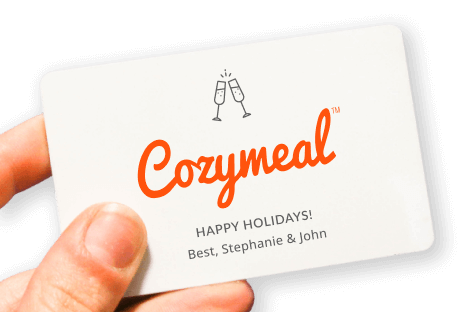 GET UP TO $50 IN COZYMEAL
CASH™
$100 or more, get $10 Cozymeal Cash™
$250 or more, get $25 Cozymeal Cash™
$500 or more, get $50 Cozymeal Cash™
53. One Hundred Years of Solitude, by Gabriel García Márquez
One Hundred Years of Solitude, by Gabriel García Márquez is often called one of the greatest novels of all time. If you're wondering which literary books make good Christmas gifts for dads, One Hundred Years of Solitude might be the perfect example: it has history, humor, romance, myth and magic.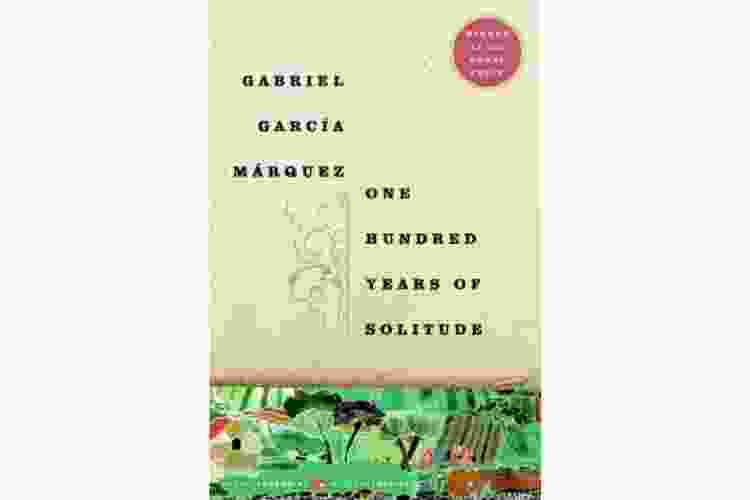 54. The Very Embarrassing Book of Dad Jokes, by Ian Allen
If your dad is a great purveyor of dad jokes, he'll get a big chuckle out of The Very Embarrassing Book of Dad Jokes, by Ian Allen. This coffee table book is an endearing anthology of the goofiest dad jokes of all time, making it an awesome Christmas gift for dads.
55. Lunch Poems, by Frank O'Hara
Lunch Poems, by Frank O'Hara is a moving collection of poetry that meditates on urban life and the beauty of everyday things. Frank O'Hara writes in a direct, simple way that brings delight to both poetry newcomers and literary enthusiasts. Modern poetry books like Lunch Poems are especially thoughtful Christmas ideas for dads who are interested in midcentury art and thinking.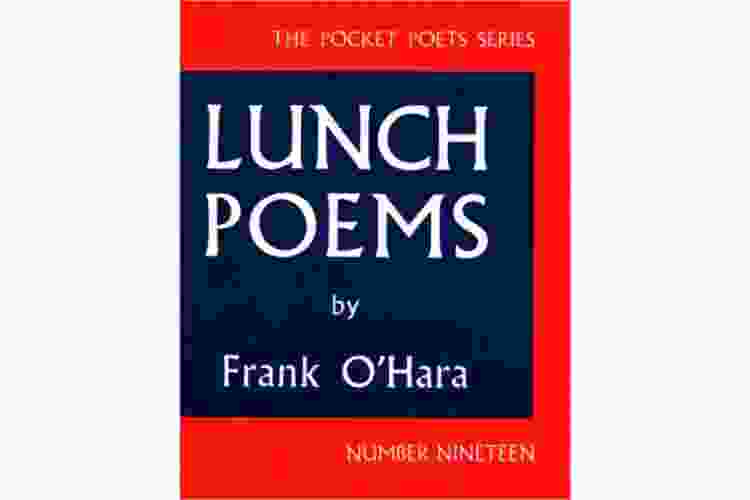 56. The Bucket List: 1000 Adventures Big and Small, by Kath Stathers
The Bucket List: 1000 Adventures Big and Small, by Kath Stathers is a nice Christmas gift for dads who love to travel and seek out new experiences. The book details all kinds of activities and experiences throughout the world that are worth trying, ranging from outdoor treks to hole-in-the-wall restaurants.
57. World Travel: An Irreverent Guide, by Anthony Bourdain and Laurie Woolever
You can't talk about books as Christmas gifts for dads without including an Anthony Bourdain book. Bourdain's wise and witty perspective on international travel and cuisine will entertain any dad. World Travel: An Irreverent Guide is an honest account of some of the world's most interesting and unusual locations.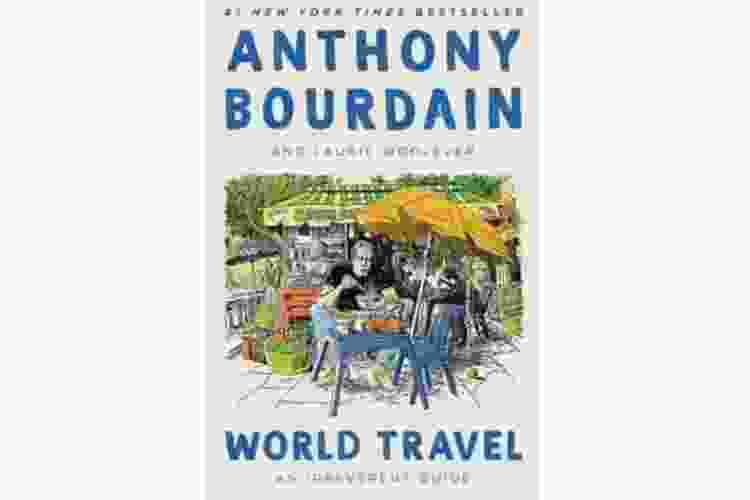 58. Wolf Hall, by Hilary Mantel
Wolf Hall, by Hilary Mantel is a highly acclaimed historical fiction novel that has attracted all types of fans. Written from the perspective of the real-life figure Thomas Cromwell, the book follows the intensity of the court of Henry VIII. This novel and the sequels that follow are good Christmas gifts for dads that enjoy history, politics, philosophy and interpersonal dramas.
Gift a Private Chef Experience Now
Treat someone special to gourmet fine dining at home. Gift a private chef experience starting at $59/person.
Artsy Christmas Gifts for Dads
59. Paint Set
If your dad has a passion for the visual arts, he will adore a new paint set this Christmas. The Blick Studio Acrylics set is one of the coolest artsy Christmas gifts for dads. Dick Blick is a respected art supply brand, and its acrylic paints have vibrant pigmentation and a smooth, buildable consistency.
60. Night Sky Print
Consider this night sky print if you are in search of creative Christmas gifts for dads with an interest in astronomy or astrology. The customizable print can depict the night sky from any location and time you request. For instance, you can give your dad a picture of the night sky the moment you were born.
61. Calligraphy Set
Delight your dad with a beginner's calligraphy set. The set comes with pens, pen nibs and ink. Your dad will have a blast handwriting letters and other art pieces with this kit.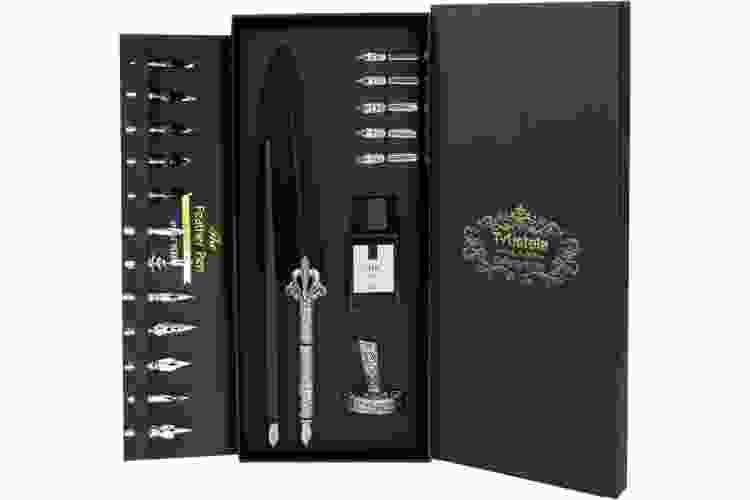 62. City Map Print
Folks trying to think of artsy Christmas gifts for dads who love wall art should check out these city map prints. The artist offers a wide selection of city prints, so you will likely find the location near and dear to your dad's heart.
63. Frank Lloyd Wright Paper Models
If your dad is an architecture nerd, he will immediately fall in love with Frank Lloyd Wright Paper Models. The booklet features 18 paper models of Wright buildings that your dad can assemble. This kit is an amazing hands-on way to explore Wright's incredible design talent.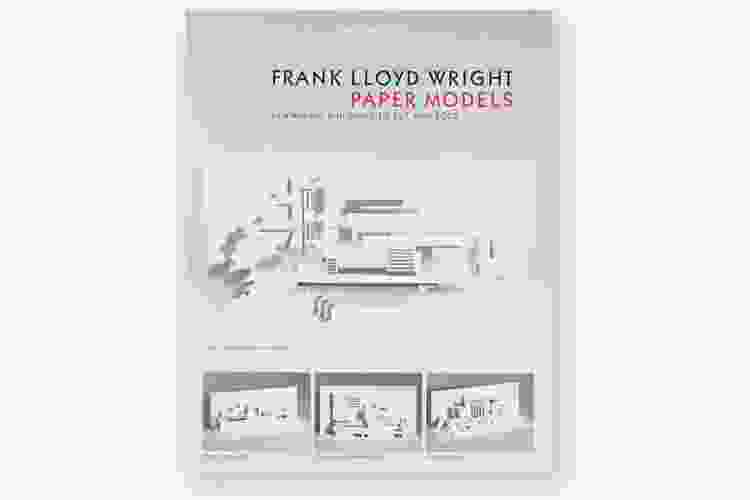 64. Pet Portrait
Pet portraits are adorable Christmas gifts for dads who might love their dogs slightly more than their kids. If you like, you can get a painting that shows your dad and his pet together. Alternatively, pet portraits work well as group family gift ideas if you incorporate images of the entire household.
65. Polaroid Camera
For a photography Christmas gift for Dad, consider one of the many instant camera options. The Polaroid Now i-Type takes the classic Polaroid style and modernizes it with 21st-century technology. The camera has a rechargeable battery, autofocus lens and self-timer.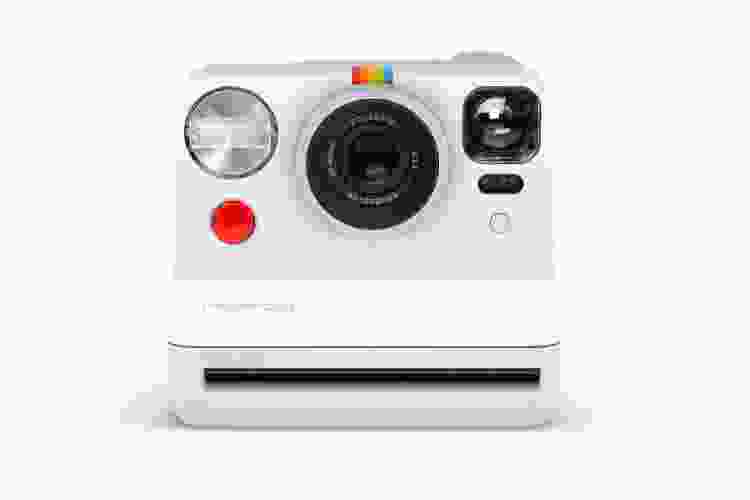 Join 200,000+ Culinary Enthusiasts
Exclusive deals, recipes, cookbooks, and our best tips for home cooks — free and straight to your inbox. PLUS: 500 Rewards Points.
Whether your dad loves to cook, read novels or make art, this list is a useful starting point for finding Christmas gifts for dads. Remember: As long as your gift shows you care about your dad and his interests, he is sure to love it.
For even more gifts for dads, check out other experiences happening on Cozymeal.