31 Best Gifts for Gen Z in 2023
Our editorial team recommends the best products through independent research, selection and careful review. If you make a purchase through one of our affiliate links, we may earn a commission. Prices are subject to change.
When it comes to choosing gifts for Gen Z, the first thing you should know is that personalization is key. We're all individuals, but members of Gen Z especially value distinctiveness. When shopping for gifts that Gen Zers will appreciate and value, you'll want to think outside the box a bit.
Born between the mid-1990s and early 2010s, they're the first generation of "digital natives," never knowing a world without the internet. They are all about self-expression, sustainability and progressive ideals. They like gifts that are well thought out and that match their tastes and aspirations.
So what gifts will they actually enjoy? What are no-misses when it comes to gifts for post-millennials? Let's dive in and discover gifts that resonate with Gen Z's spirit of innovation and passion for positive change.
Jump to Section
GET UP TO $50 IN COZYMEAL
CASH™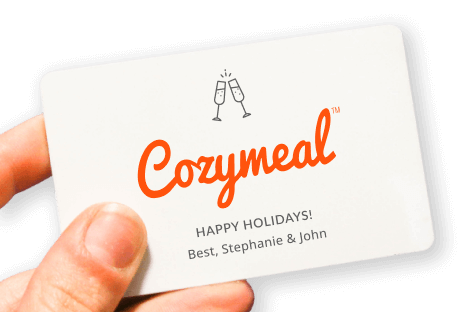 GET UP TO $50 IN COZYMEAL
CASH™
$100 or more, get $10 Cozymeal Cash™
$250 or more, get $25 Cozymeal Cash™
$500 or more, get $50 Cozymeal Cash™
Experience Gifts for Gen Z
1. Cooking Class
The Gen Z crowd is all about experiences, even more than material gifts. A cooking class can be an excellent gift for them to learn to cook and explore a new hobby that matches their love for good food. Led by professional chefs, cooking classes will teach them all the kitchen secrets and techniques to create culinary masterpieces. From cooking classes in Portland to cooking classes in Calgary and many other locations, there are sure to be cooking classes near you to browse today.
2. Food Tour
If you're looking for gift ideas for Gen Z, definitely consider a food tour. This gift combines their love for culinary exploration, diverse cultural experiences and creating memorable moments to share on social media. Check out food tours near you or in other locations if you're planning a trip. There are food tours in Dallas, food tours in San Francisco and other cities worldwide!
3. Virtual Culinary Experiences
What makes a Gen Z gift great is how original it is. Often, Gen Zers crave unique experiences, so a culinary online experience is ideal. Online cooking classes can be perfect for them to do in the comfort of their home, exploring flavors and ingredients.
For those Gen Zers who can legally drink, virtual wine tastings can be a fun, fulfilling experience as a professional sommelier will introduce them to the world of wine and all its varieties. Likewise, online mixology classes are an entertaining and interactive way to learn how to make classic and creative cocktails. Even for those who don't drink, there are plenty of mixology classes ready to share the secrets to healthy and delicious mocktails.
Price: $29+ for online cooking classes
Price: $25+ for online mixology classes and virtual wine tastings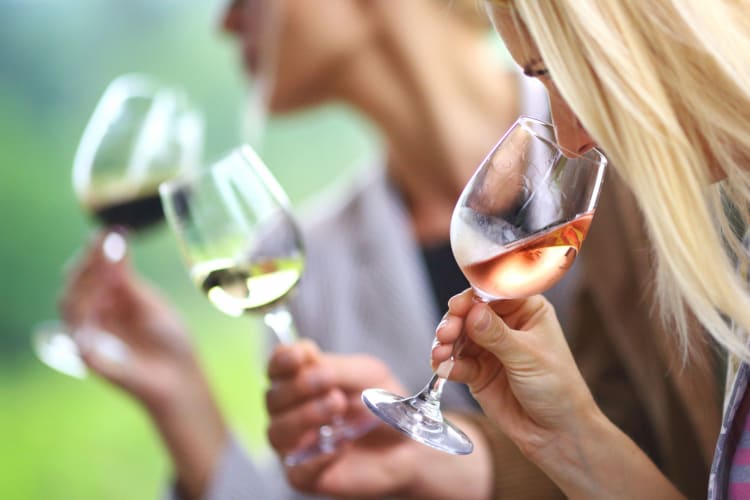 4. Foodie Gift Card
If you're unsure what experience they'll enjoy the most, why not let them choose? Available in any amount over $10, a foodie gift card allows the recipient to try any cooking class, food tour, private chef meal or virtual experience. They can also use these cards in the Cozymeal shop, where they can get top-quality cookware, cutlery or appliances perfect for their kitchen.
Gift a Local Cooking Class Now
Give your favorite gourmand the gift of world-class cooking lessons with the best chefs in their city.
Tech Gifts for Gen Z
5. Wireless Earbuds
Most Gen Z are into two things: music and technology. Blend their two passions by giving them wireless earbuds. With wireless connectivity, they can effortlessly pair them with their smartphones, tablets or laptops, allowing them to use them in multiple scenarios. One of the top Gen Z options are the Apple AirPods 3rd Generation, which come with their own charging case for the ultimate in efficiency.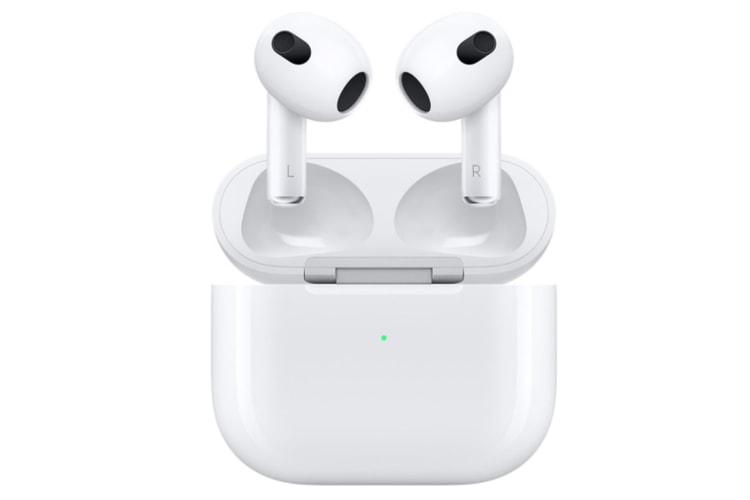 6. VR Headset
Having grown up in the digital age, Gen Zers are tech-savvy by nature. A VR headset aligns with their familiarity and comfort with cutting-edge technology as well as their love for immersive experiences. Whether it's gaming, virtual travel or work, VR offers a new level of engagement and escapism. While it's a more pricey gift, it will definitely be something they'll never forget. Some popular options include Meta Quest 2 and PlayStation VR2.
7. Power Bank
The best gifts for Gen Z are also the most functional ones. While a power bank might sound a bit simplistic, Gen Zers will absolutely love it for its practicality. As they are always on the go, a power bank will ensure they always stay connected and powered up regardless of where they are. You can add a special touch with a personalized power bank with their names or nicknames.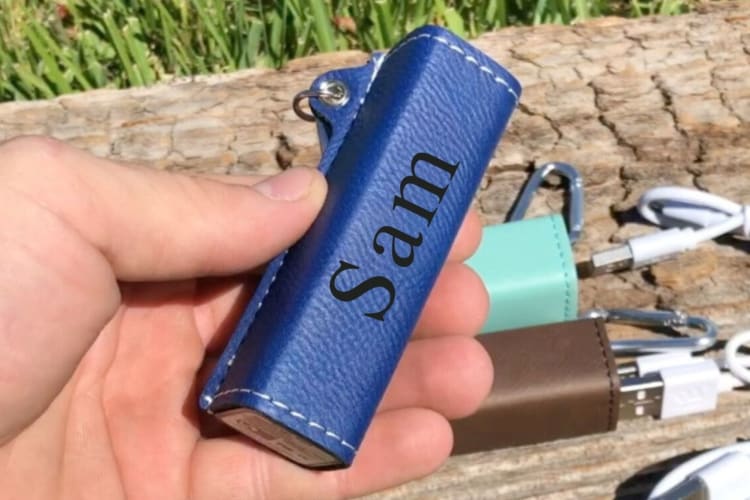 8. Portable Projector
What Gen Z gifts align perfectly with their tech-savvy and versatile lifestyle? A portable projector is ideal as it can transform any space into an entertainment hub. Whether it's for binge-watching their favorite shows or hosting the ultimate movie night with friends, a compact portable projector gives them the flexibility to enjoy immersive experiences wherever they are.
9. Wireless Charging Pad
Gen Z values convenience and connectivity, and a wireless charging pad provides both. It eliminates the hassle of dealing with tangled cords and allows them to charge their smartphones and other compatible devices effortlessly, enabling constant connectivity. You can choose between stylish charging pads or adding an extra touch by customizing it.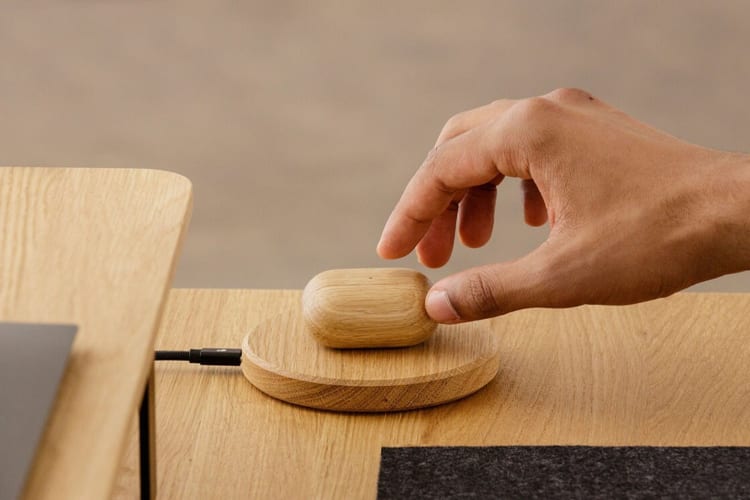 10. Smartwatch
A busy agenda with thousands of to-do lists is part of Gen Z's active nature. Between work and social life (to which they never say no), they always have something to do or somewhere to be. So, how can you help them simplify the chaos of their daily life? With a smartwatch. These smart devices can keep their agenda clean and tidy so they are always up to date with their tasks. The Apple Watch is the Gen Z favorite, so there's no way you can go wrong with this gift.
Gift a Local Food Tour Now
The perfect gift for every gastronomist. Discover an abundance of culture and culinary delights with a five-star local guide.
Self-Care and Wellness Gifts for Gen Z
11. Aromatherapy Diffuser
Gen Zers are huge wellness and mental health advocates, so anything that can better their outlook or give them a space to unwind is a great idea. An aromatherapy diffuser can be the ideal gift for relaxation and stress relief as it creates a calming atmosphere for meditation. There are different options, including this traditional bamboo diffuser, which comes with three 10-milliliter bottles of essential oils.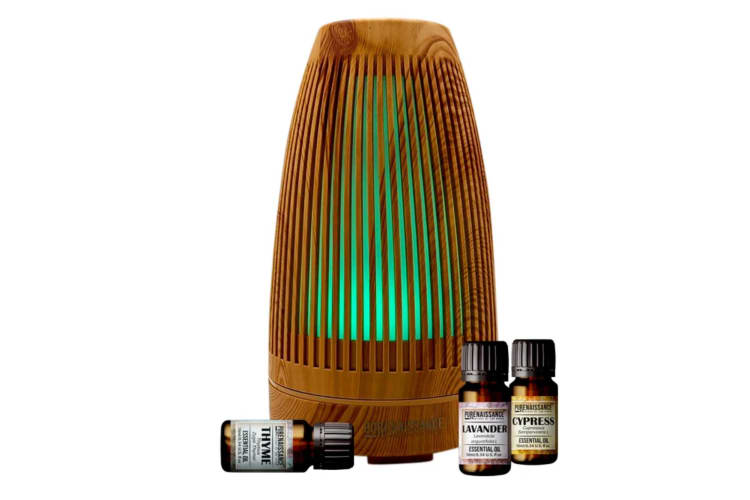 12. Crystal Healing Cleansing Kit
Many Gen Z individuals enjoy exploring alternative approaches to self-care and mental health. A crystal healing cleansing kit aligns with their focus on promoting balance and positive energy. Additionally, the kit provides an opportunity for mindfulness and self-reflection.
13. Bullet Journal
Gen Z is ambitious and likes setting strong goals for their lives, but they also need their solo time for self-reflection. A bullet journal is among the Gen Z gifts they will love because of its practicality. They can enjoy self-reflection practices to get to know themselves better, set goals they believe are important for their lives and develop new habits they can keep track of in their journal.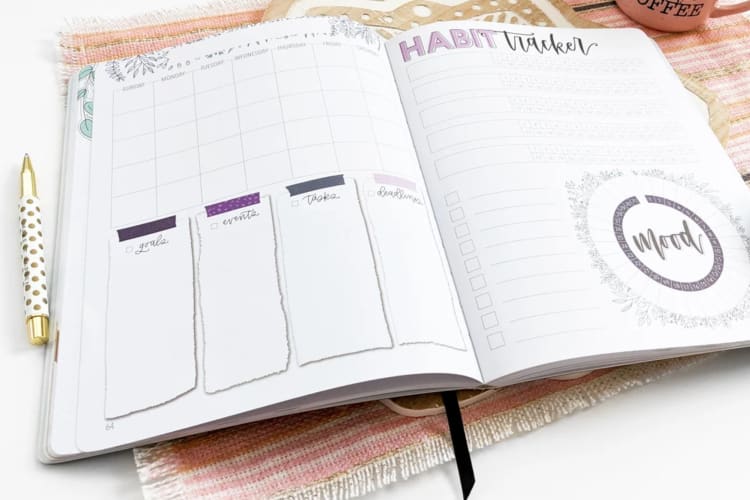 14. Bathrobe
A bathrobe has the power to make you instantly relax as soon as you put it on. Like anyone else, Gen Z enjoys comfort and relaxation. A bathrobe provides a cozy and comfortable garment they can wear when they arrive home after a long day or during a home spa day.
15. Jade Roller
The best gifts for Gen Z are those that involve sustainability and simplicity. For those Gen Zers into skin care, A jade roller combines soothing and cooling effects with natural and eco-friendly properties. This gift offers relaxation and stress relief that is much needed amidst Gen Z's fast-paced lives.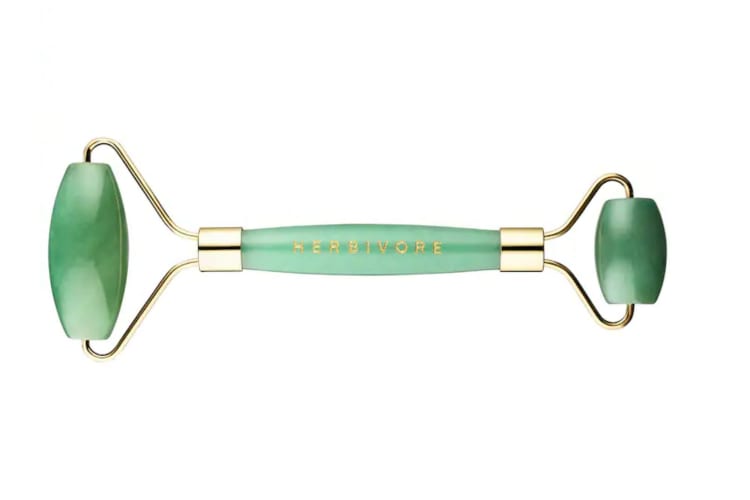 16. Yoga Mat
Gifts for Gen Z who enjoy moving and exercising can be as simple as a yoga mat. This accessory enables them to do different types of exercises anywhere they go. And particularly if they are into yoga (or want to start practicing), a yoga mat is the first step. You can choose a high-quality yoga mat, or to make the gift more special, you could also customize it with their names.
17. Home Spa Kit
Often, Gen Z enjoys DIY experiences and personalization, so a home spa kit allows them to create their own oasis at home. It not only offers physical relaxation but also a mental and emotional escape, encouraging them to unwind from their digital devices and hectic lives to be more connected to the present. There's a wide variety of home spa kits, including beauty packages like this one that includes face and body masks, lotions, soaps and even teas.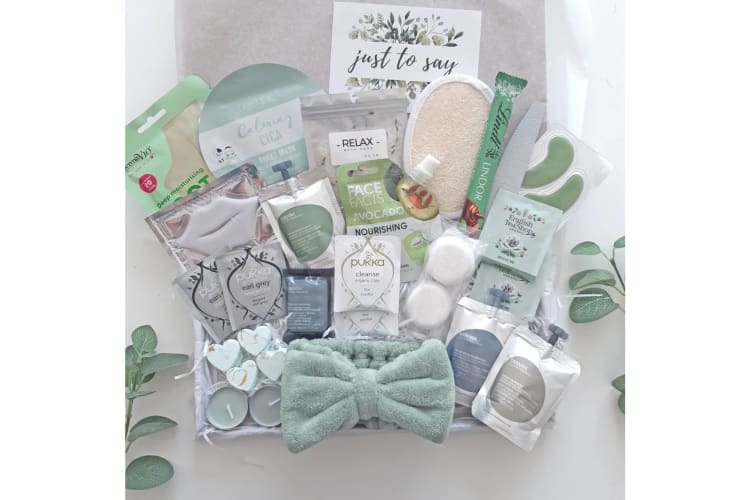 Gift an Online Cooking Class Now
Give your favorite gourmand the gift of world-class cooking lessons right from the comfort of their own kitchen.
Entertainment Gifts for Gen Z
18. Vinyl Records
A trend getting popular among Gen Z is going back to vinyl records. While Gen Z is a generation known for being tech-savvy, they also show a strong appreciation for the nostalgic qualities of vinyl records, embracing a unique way to experience music in a digital age. This gift represents a blend of nostalgia, artistry and authenticity, making it a timeless gift.
19. A Puzzle
Underrated Gen Z gifts are puzzles. Puzzles offer a break from the digital world as they provide a screen-free activity that aligns with Gen Z's desire for balance and mental well-being. Additionally, it can be a great activity to do with friends or family, encouraging connections and bonding, things that Gen Z highly value. You can go a step further and even order a customized puzzle with a special picture.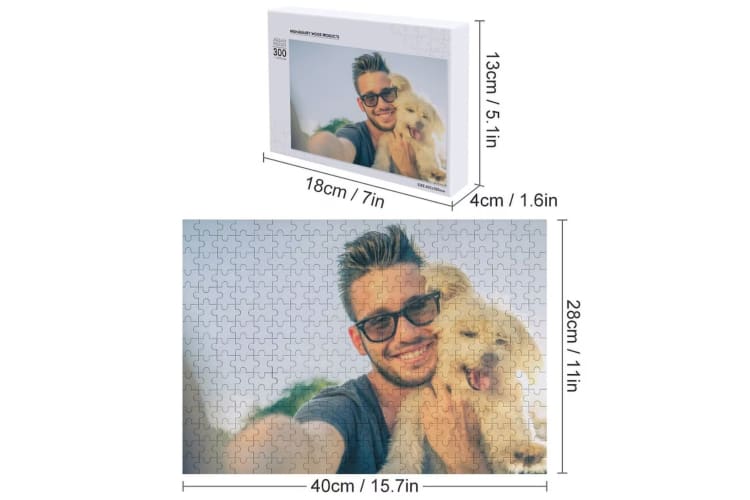 20. Outdoor Adventure
One thing that Gen Z absolutely loves is outdoor adventures. Whether it's hiking, camping or going to an adventure sports park, Gen Z craves experiences that allow them to disconnect from their day-to-day responsibilities and reconnect with nature. Gifting them an outdoor adventure is an ideal choice to combine excitement, nature and connection.
21. Paint Set
Gen Z is the generation of exploration. They enjoy DIY experiences that provide a space for self-expression and exploration, so gifting them a painting set promises a holistic blend of artistic expression and mindfulness. This one comes with everything they need to get started, from easel to brushes to paints.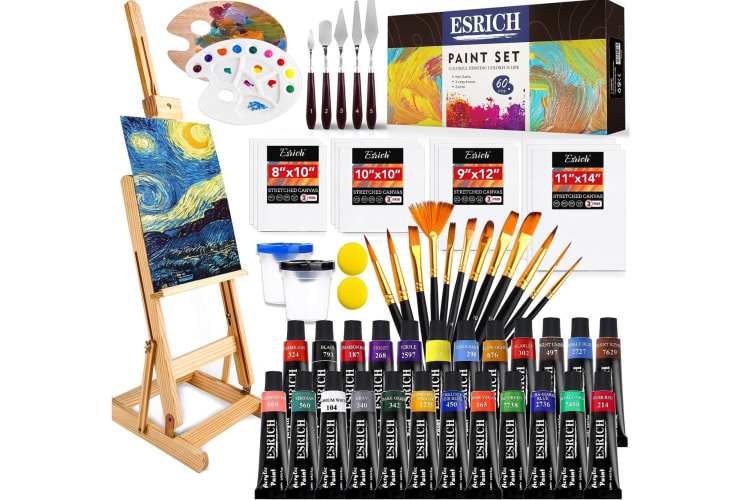 22. Streaming Service Subscription
If you're looking for the best gifts for Gen Z but are not sure what their main preferences are, there is one gift that is impossible to go wrong with: a streaming service subscription. Streaming services provide instant access to a vast library of entertainment content that aligns perfectly with their preference for on-demand and personalized media consumption. You can choose between Disney+, Netflix, Amazon Prime, HBO and Paramount, which are often the most popular choices.
23. Self-Discovery Books
Satisfy their craving for improvement and self-growth with books. Gen Z are intellectual and curious by nature. Many of them enjoy reading and learning new things, especially if these can have an impact on their lives. With renowned books like The Alchemist by Paulo Coehlo, you can encourage them to embark on a transformative journey of self-discovery, personal development and mindfulness.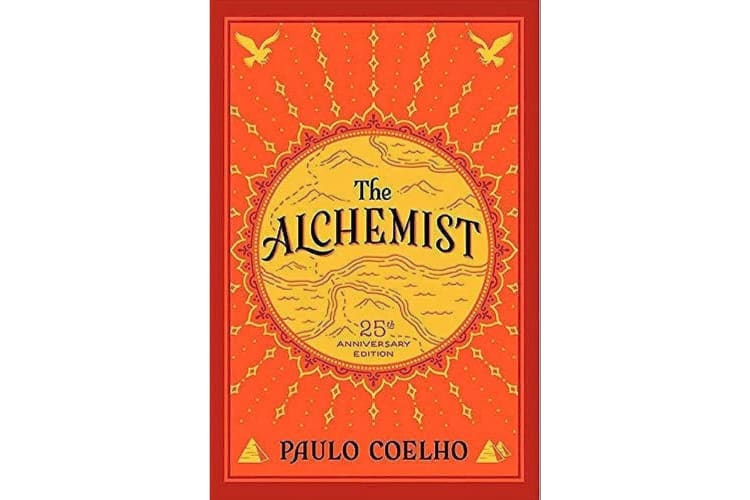 Gift an Online Mixology Experience
Raise a toast to the perfect gift. Enjoy craft cocktails, bartending basics and more taught by five-star mixologists.
24. Tickets for a Concert
What makes Gen Z a different generation than others is their fascination for experiences and their "living the moment" philosophy. Gifts for Gen Z that match that satisfaction for those moments are tickets for their favorite artists that provide an unparalleled experience that encapsulates their love for the here and now.
Home and Décor Gifts for Gen Z
25. French Press
Many Gen Zers love coffee, so gifts for Gen Z that will always be well received are any gifts for coffee lovers that will help them build their home coffee station. The Bonjour Monet 3-Cup French Press is a wonderful gift to help set support their love for java.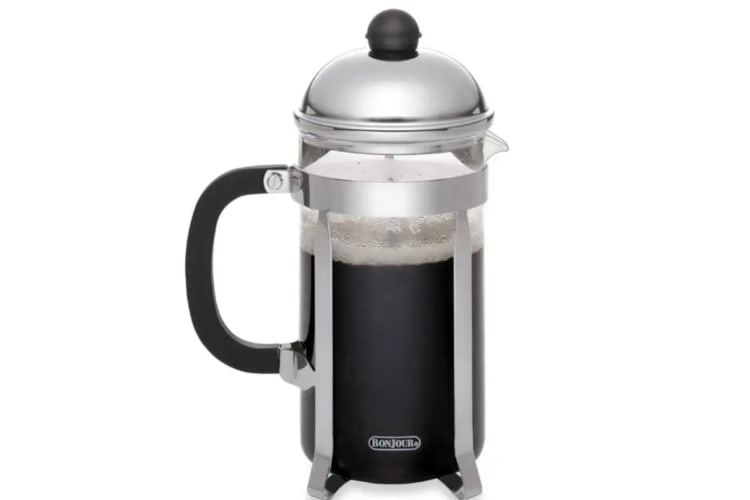 26. Knife Block Set
The ideal gifts for Gen Z seamlessly blend aesthetics and functionality. For Gen Z food enthusiasts, the perfect gift lies in cutting-edge kitchen tools like the Henckels Solution 15-Pc Knife Block Set. This gorgeous set comes with all the types of kitchen knives a well-prepared cook requires, including kitchen shears!
27. Plants and Flowers
Gen Z have a growing interest in sustainability and eco-conscious living. They value products with minimal environmental impact, so gifting them plants and flowers always hits the spot. Additionally, plants are a source of relaxation and stress relief, so they provide a calming and mindful environment. This mystery box of succulents provides four to 10 beautiful, randomly picked plants per box.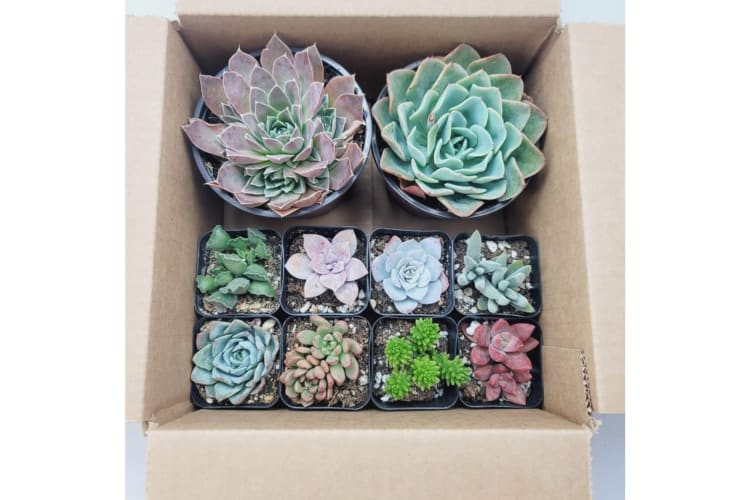 28. Decorative Posters
If you have a Gen Z friend or partner, you'll probably notice their need for self-expression. They love having home décor or accessories that can tell a bit about their preferences or who they are, so decorative posters can be a meaningful gift. This set of three posters offers a positive message among calming, colorful auras.
29. Smart Home Device
Gen Z uses technology in every aspect of their lives. They often seek out gadgets and technologies that simplify their lives and enhance convenience. A smart home device like the Tikom Robot Vacuum and Mop is perfect for them as it resonates with their desire for practicality.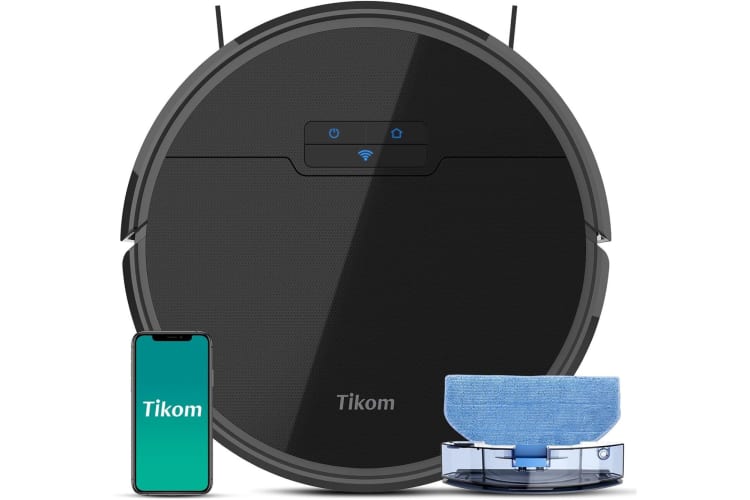 30. Cozy Blanket
If you want a Gen Z to know how much you care, then gift them a cozy blanket. This chunky throw is made of soft Merino wool and comes in a wide variety of colors so you can perfectly customize it.
Hungry for the Best Cooking Gifts?
Shop gifts and experiences for food lovers, budding chefs and cocktail connoisseurs.
31. Candles and Candleholders
Unsure about what to get to your Gen Z friend? Candles. The answer is always candles. This Gen Z gift enhances the coziness of a room, creating the perfect mood. These soy-scented candles come in a wide variety of delicious flavors like cinnamon and vanilla or banana nut bread.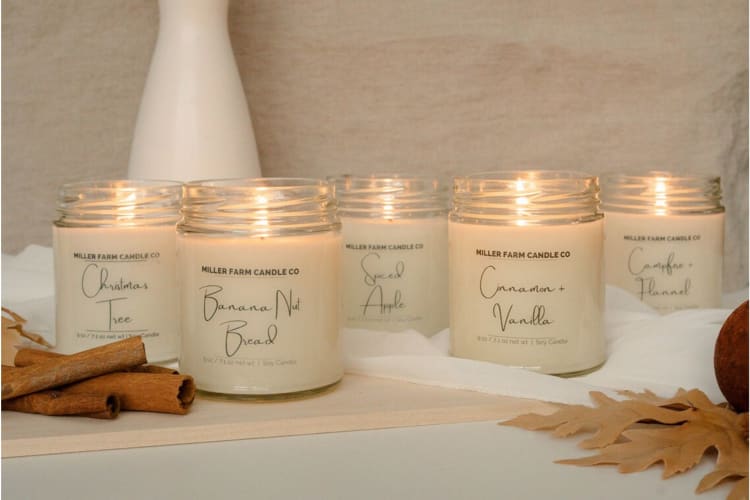 It's important to remember that, just like any generation, Gen Z is not a monolith, and they each have their own distinct personalities and interests. However, there are several traits you can expect a Gen Z member to have: tech-savviness, a love for experiences and appreciation for self-connection. Remember this, and let it guide you toward selecting a thoughtful and meaningful gift.
For even more gift ideas for Gen Z, check out other experiences happening on Cozymeal.