45 Memorable Family Gift Ideas for 2023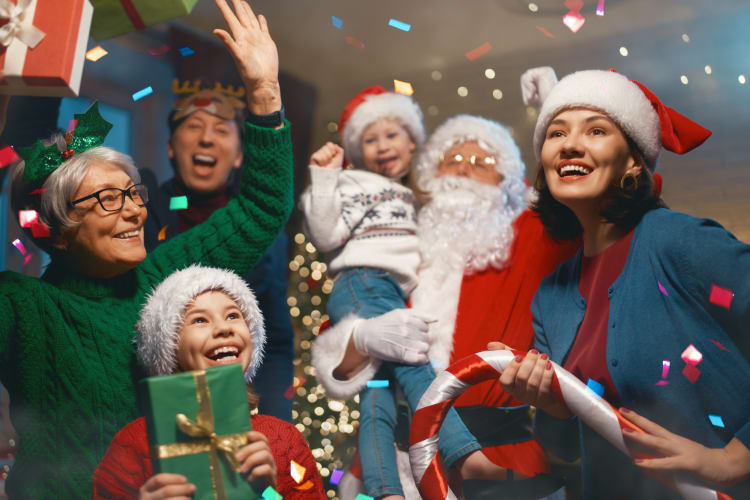 Our editorial team recommends the best products through independent research, selection and careful review. If you make a purchase through one of our affiliate links, we may earn a commission. Prices are subject to change.
When holidays and special occasions are on the horizon, it can be challenging to come up with family gift ideas. Wading through gimmicky advertisements and uncreative suggestions may leave you feeling fed up with the whole family gift-giving enterprise.
However, shopping for family gifts shouldn't be an impossible task. Our gift guide features a wide range of family gift ideas that celebrate relationships and show you care about your loved ones' values and interests. Read on to be inspired by some of the best family gift ideas they'll love this year.
Jump to Section
Foodie Family Gift Ideas
1. Cooking Classes
Consumer trends indicate that people these days are eager for new experiences, and that pattern holds up for families who like to cook. Experience gifts make unforgettable memories, so surprise the culinary-obsessed family in your life with cooking classes near you. Whether it's cooking classes in Dallas or cooking classes in Philadelphia, there are plenty of family-friendly courses from which to choose. You can even find professional chefs leading interactive online cooking classes.
Price: $65+, $29+ for online classes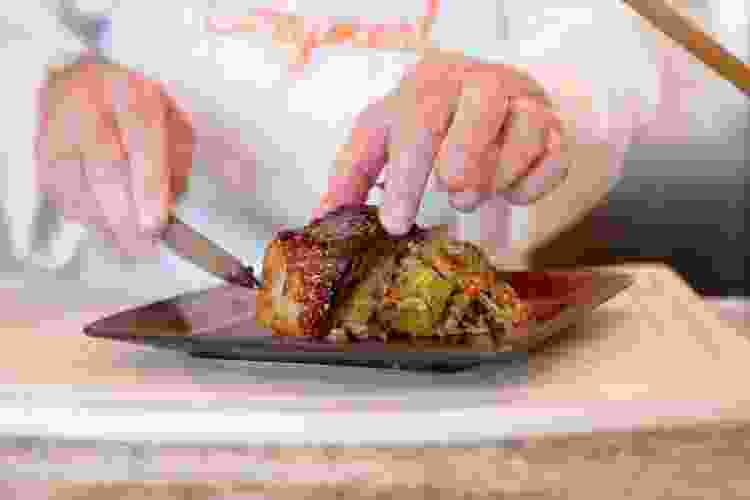 2. Private Chef Experience
For a unique family gift idea, consider looking into private chefs near you and arranging a private chef experience. This is an especially great gift idea for families who normally can't go out to fine dining restaurants, as private chefs take care of everything from shopping to prep work to cooking and clean-up. While there are many great chefs in large cities, such as private chefs in Chicago or private chefs in San Francisco, there is also some amazing talent in smaller cities and towns.
3. Food Tours
Give the gift of local culture with food tours near you. Food tours allow families to have multiple restaurant experiences and try something new. You can also pick specific food tour locations based on your family's interests and tastes. For instance, food tours in Miami would be a great fit for a family planning a trip to the Southeast, while food tours in New Orleans would be amazing for a group that loves Cajun food.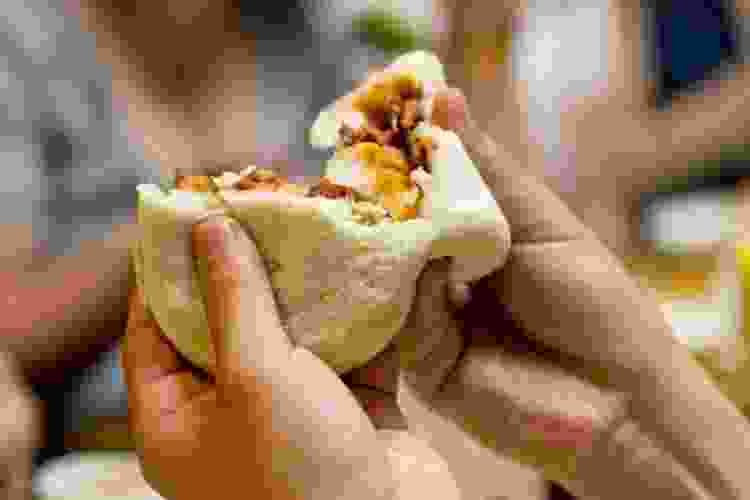 4. Online Beverage Tasting
Some of the best family gift ideas are the experiences that they can do from their living room. For example, an online beverage tasting activity is an extremely thoughtful gift for parents with young kids who usually have to stay home at night. You can treat them to romantic virtual wine tastings or if they prefer cocktails, online mixology classes.
5. Marcato Atlas 150 Pasta Machine
Homemade pasta is an engaging activity that an entire family can enjoy, and a pasta machine is one of the most fun and useful kitchen gifts imaginable. The Marcato Atlas 150 Pasta Machine lets any home chef easily make lasagna, linguine or any other noodle shape they wish. This pasta maker has 10 settings for controlling pasta thickness and can be fitted with various pasta-making accessories.
6. Foodie Gift Card
If you need a flexible family gift idea, check out a foodie gift card. This kind of gift card enables a family to choose from a broad selection of chef-led cooking courses, food tours, private chef experiences and more. The gift card recipient could also use the card to purchase high-end cookware or kitchen accessories in the Cozymeal Shop. Furthermore, the card never expires, so families can pick an experience that works with their busy schedules.
Gift a Private Chef Experience Now
Treat someone special to gourmet fine dining at home. Gift a private chef experience starting at $59/person.
7. Global Grub DIY Sushi Kit
The best sushi making kits are a tactile and creative culinary family gift idea that will entertain people of all ages. If you want a comprehensive, easy-to-use kit, consider the Global Grub DIY Sushi Kit — it comes with all of the essential materials and equipment, as well as instructions and a shopping guide.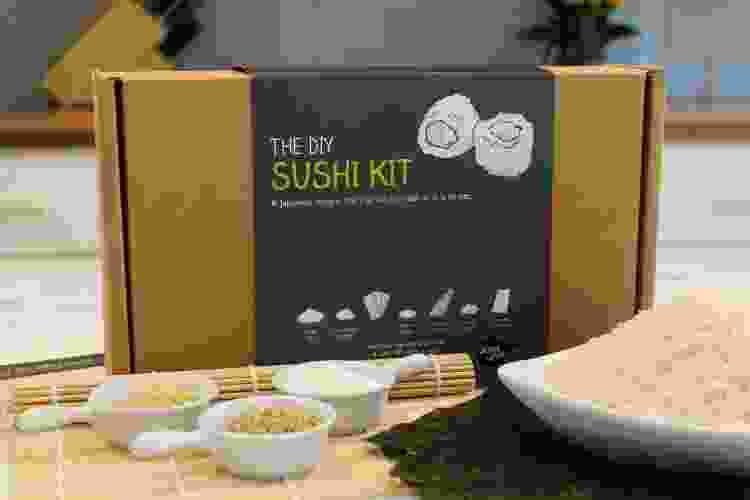 8. Cuisinart Electric Ice Cream Maker
Who doesn't love a sweet, cold treat on a hot summer's day? An electric ice cream maker is a fantastic family gift idea for families who love ice cream and other frozen desserts. The Cuisinart Electric Ice Cream Maker can produce two quarts of your favorite frozen treat in no more than 20 minutes.
9. Henckels Solution 15-Piece Knife Block Set
The devoted home chef in your family is sure to appreciate a new high-end kitchen knife set. The Henckels Solution 15-Piece Knife Block Set features all of the kitchen knife essentials, including a hollow edge santoku knife, a bread knife, sharpening steel and six steak knives. To top it off, all of the fancy tools in this best knife set come in a practical and attractive storage block.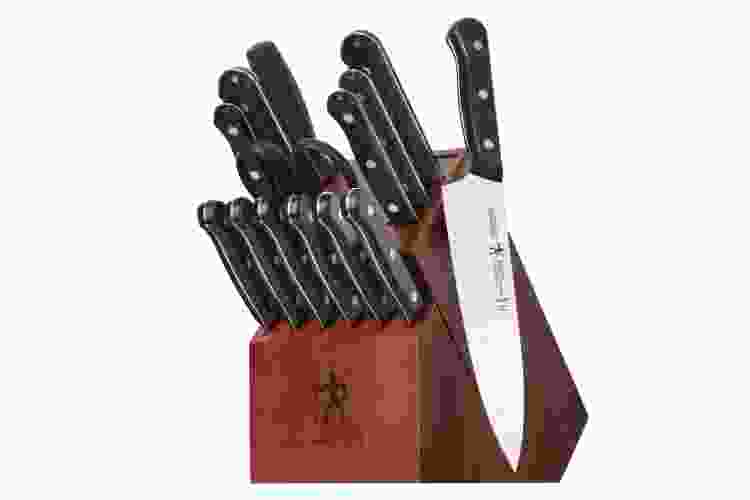 10. Ballarini Three-Piece Pizza Pan Set
Pizza is the ultimate family-friendly food, and making homemade pizza is a beloved family cooking pastime. Elevate a family's pizza baking experience with the Ballarini Three-Piece Pizza Pan Set. The set includes a circular non-stick pan, a rectangular non-stick pan and a classic pizza cutter. If they really like the gift, you may get lucky and be invited to the next family pizza night.
11. Fino Stovetop Espresso Maker
For a European-inspired family gift idea, try out a traditional stovetop espresso maker. The Fino Stovetop Espresso Maker makes delicious espresso without involving any fancy electronic equipment. Stovetop espresso is a popular homebrew method in Europe for a reason — it's quick, simple and doesn't take up much space. You can complete the gift with a Fino Kitchen Milk Frother.
Price: $35.95 for espresso maker; $33.95 for frother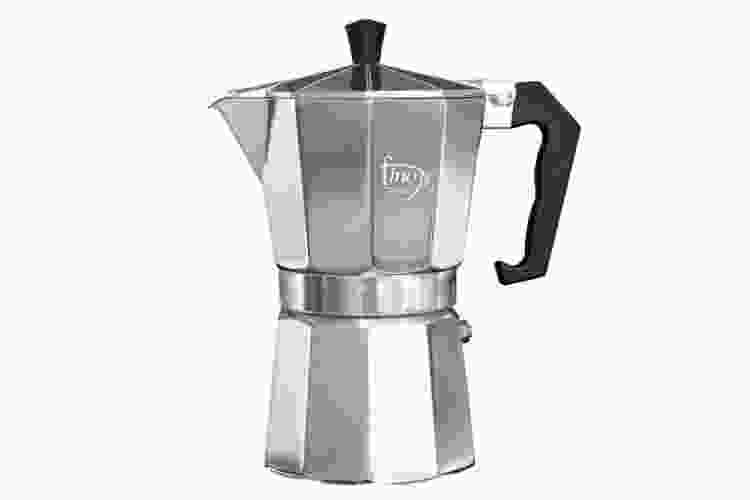 12. GreenLife Healthy Ceramic Non-Stick Fondue Party Set
If your family is fond of fondue, this GreenLife Healthy Ceramic Non-Stick Fondue Party Set is a charming family gift idea and one of the best fondue pots on the market. The electric-heated pot allows for easy temperature control and comes with enough fondue forks to host your dream family fondue party. Plus, the non-stick coating is eco-friendly and free of dangerous chemicals.
Gift a Local Food Tour Now
The perfect gift for every gastronomist. Discover an abundance of culture and culinary delights with a five-star local guide.
Family Christmas Gifts
13. Christmas Stockings
Get your family off to the right start this Christmas with a new set of personalized knitted Christmas stockings. The stockings come in several different patterns and you can have them customized with your family members' names. You can even request a special stocking for the family pet, complete with a pet paw print design.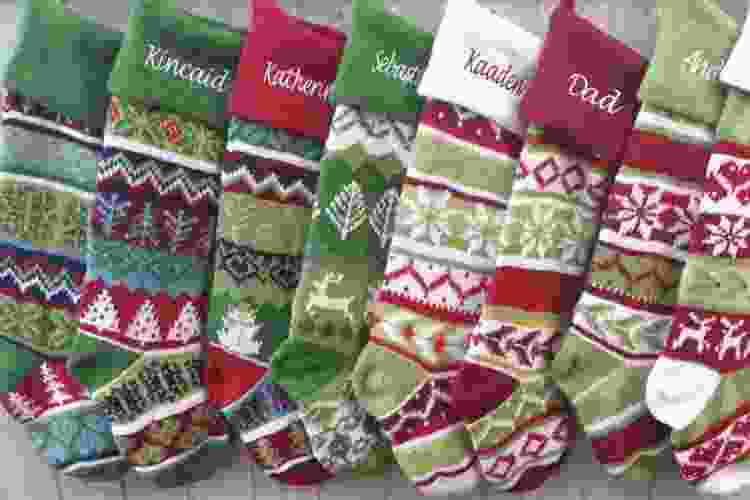 14. Matching Family Pajamas
Matching family pajama sets are an adorable family Christmas gift idea and guaranteed crowd-pleaser. Hanna Andersson pajama sets are a long-time favorite of many families, with plenty of patterns and design options. The online store's streamlined family ordering system makes it easy to customize a set for you and your family.
15. Matching Christmas Slippers
If your family already has matching pajamas, you can finish the look with a set of Christmas slippers. This Dearfoams slipper collection comes with options for Mama Bear, Papa Bear, Lil Bear, Grand Bear and more.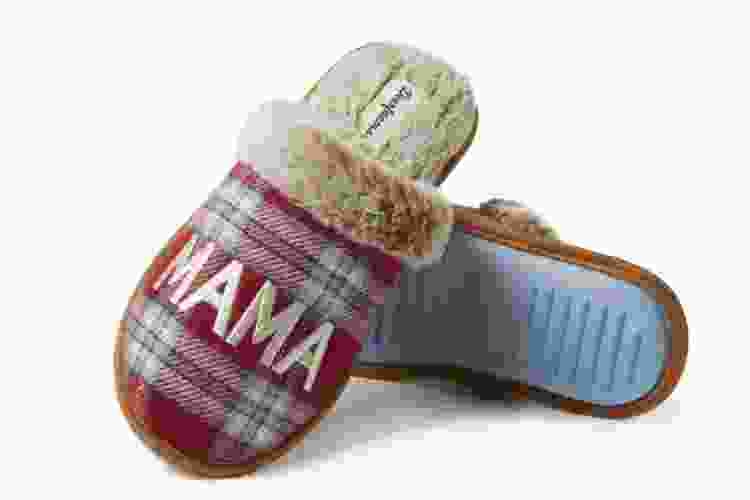 16. Personalized Family Ornament
A personalized family ornament is always a well-liked family Christmas gift idea. For instance, this customized family ornament has a timeless design and several elements to personalize for your family. You can choose the color of the decorative bow, the family members' names and stocking colors.
Family Gift Ideas Under $50
17. Cable Bite Charger Protector
Stylish cable protectors are good stocking stuffers or small-scale family gift ideas. These cable bite charger protectors from the Kawaii Pen Shop will keep smartphone, tablet and phone charging cables from getting bent or torn. With a selection of nine different animals, each family member can have one to differentiate between their chargers.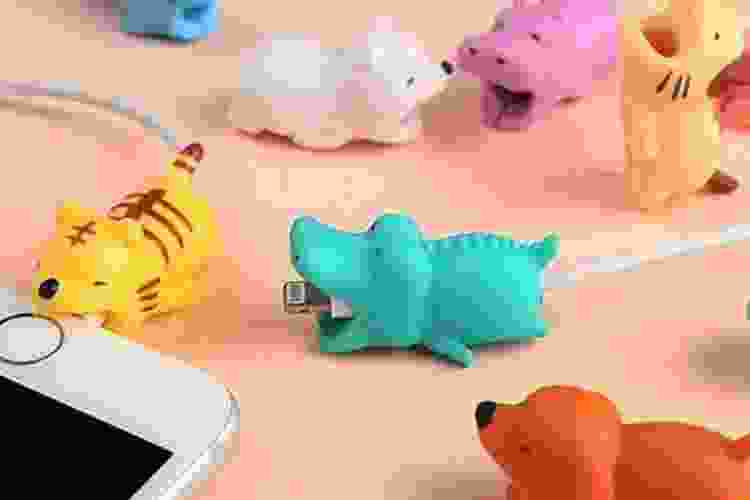 18. Scratch-Off World Map
An interactive map is a cute family gift idea for loved ones with wanderlust. This scratch-off map of the world is a creative way to keep track of all your memorable travel destinations. The map also has a collection of international flags so you can count all the countries you've visited.
Gift an Online Mixology Experience
Raise a toast to the perfect gift. Enjoy craft cocktails, bartending basics and more taught by five-star mixologists.
19. Customized Puzzle Piece Keychains
Customized family keychains are both heartfelt and useful family gift ideas. These personalized puzzle piece keychains serve as symbols of a family's connection, but also help people from grabbing the wrong set of keys. You can order up to 25 keychains and personalize each one with a different name.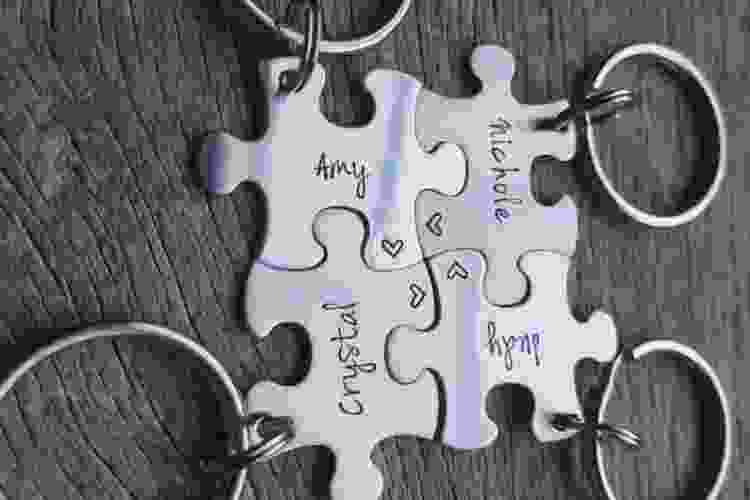 20. Tulip One-Step Tie-Dye Kit
A tie-dye kit is a fantastic gift under $50 for families who enjoy arts and crafts. The popular Tulip One-Step Tie-Dye Kit comes with 18 dye colors and a how-to guide for making delightful tie-dye patterns. The dyes are machine wash-safe, so any shirt you make with this kit will retain its bright hues for a long time.
Technology Family Gift Ideas
21. iRobot Roomba
A robotic vacuum is a luxurious family gift idea that any recipient would love. The iRobot Roomba i3 EVO is a popular model that will independently clean your floors. It detects messes, suggests cleaning schedules based on your habits and gets automatically updated with new iRobot software.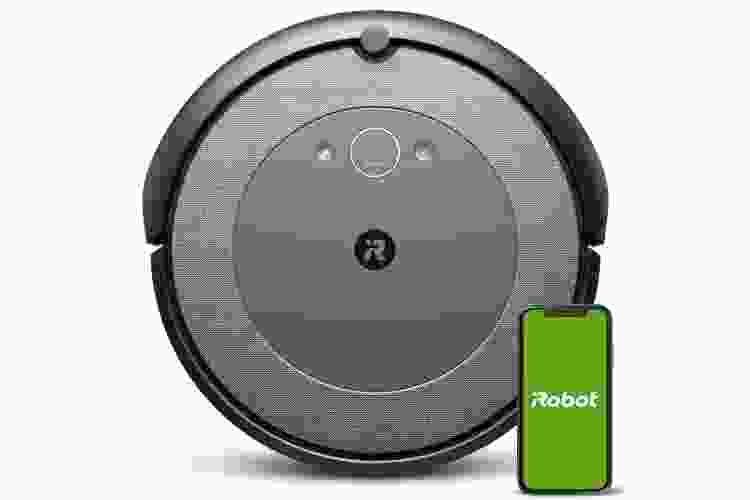 22. Aura Digital Photo Frame
Go beyond the typical photo frame family gift idea and give a digital photo frame. We recommend the Aura Digital Photo Frame, which has unlimited storage space for photos and a built-in speaker for any special family videos you'd like to display.
23. MoGo Pro Portable Movie Projector
A portable movie projector brings entertainment to family slumber parties and can turn any household into a private home theater. The MoGo Pro Portable Movie Projector is a top-rated home movie projector that can project a 120" screen and comes with two built-in speakers for excellent sound. Moreover, this handy projector can connect with any smartphone to play any video or movie you desire.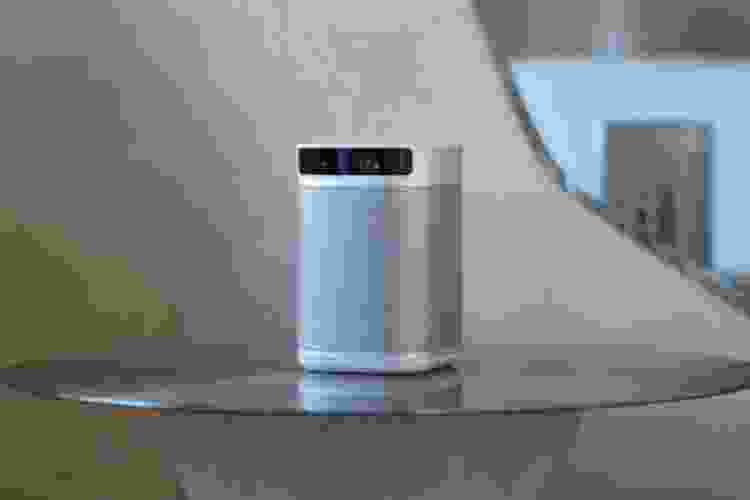 24. Anker 737 Power Bank Portable Charger
A portable charger is the epitome of a practical family gift idea. The Anker 737 Power Bank holds enough energy for the whole family to keep their phones charged. This portable power bank can fully charge more than four phones and has a convenient digital display for checking the battery life.
Gift a Virtual Wine Tasting Now
The ultimate gourmet gift for any wine lover on your list. Virtual wine tastings bring a virtual vineyard experience right to you.
25. Kodak Printomatic Instant Print Camera
Family photos become a lot more fun with an instant camera. The Kodak Printomatic Instant Print Camera combines contemporary photo technology with the nostalgia of print photography. This camera's printing system requires no ink cartridges and can take new photos while the last photo is still printing.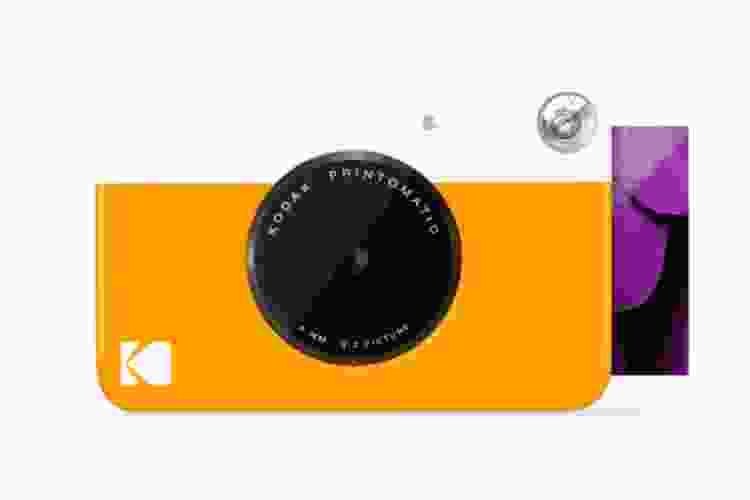 Meaningful Family Gift Ideas
26. Personalized Family Illustration Print
A good family gift idea should be meaningful and personal. Nothing could be more special than a personalized family portrait. With this art shop, you can choose from a long list of hairstyles, clothing and even pets to create the perfect representation of your loved ones.
27. Personalized Swell Water Bottles
The family that hydrates together, stays together. Personalized Swell water bottles are a cute and practical family gift idea. Swell water bottles are insulated, BPA-free and made with food-grade stainless steel. Each family member can receive a water bottle with a design that matches their taste, customized with their names or initials.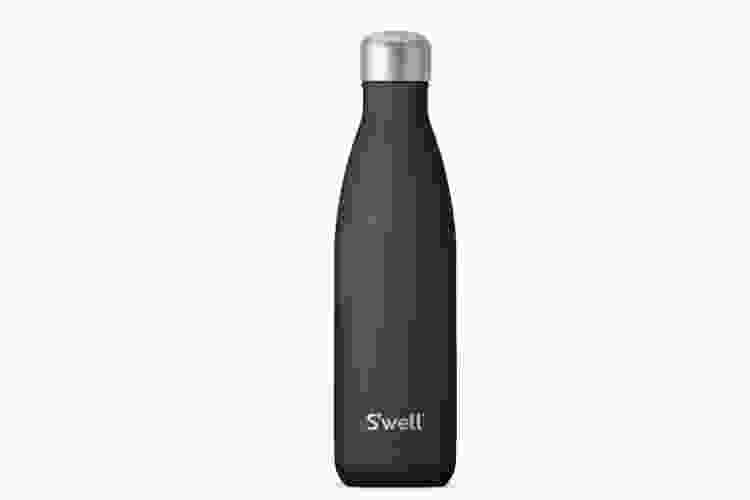 28. Ancestry DNA Kit
A DNA kit is a family gift idea that will have a lasting impact on the recipients. The Ancestry DNA tests combine DNA analysis with expansive record databases to provide a comprehensive report on your family's genetic and social history. The service also helps you track down distant relatives you may not have even known about.
29. Family Name Sign
Whether for a wedding, anniversary or holiday, a family name sign is a wonderful family gift idea. For a simple and classy design, try this wooden family name sign. These signs feature the family name and the year the family began. The Etsy shop also gives you seven wood stains and several fonts from which to choose.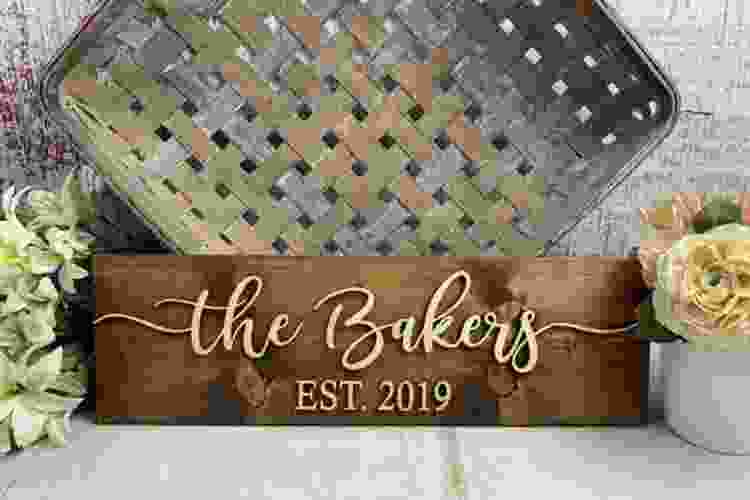 Game Night Family Gift Ideas
30. Kids Against Maturity
Brighten up family game night with a kid-friendly version of Cards Against Humanity. Kids Against Maturity is a hilarious family gift idea for families who love to joke around but need to keep the humor appropriate for a younger audience.
31. Pictionary
Every family should have a Pictionary set to call their own. Pictionary is an accessible and entertaining game for family members of all ages. The updated version has dry-erase boards to reduce waste and ensure you always have drawing materials on hand.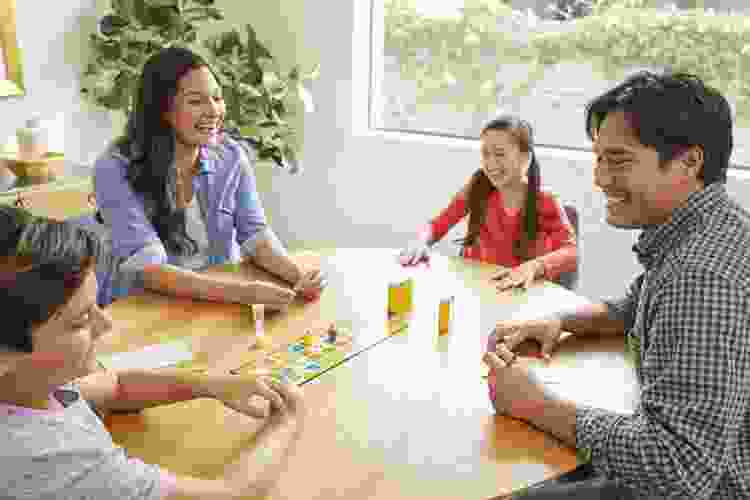 32. Brain Freeze Family Card Game
Families always value gifts that encourage quality bonding time, which is why Brain Freeze is the ideal family gift idea. Brain Freeze prompts players to rapidly answer fun questions with topics such as favorite foods and dream jobs.
33. 1,000-Piece Gradient Puzzle
Puzzles may seem like a played-out family gift idea, but you can update the concept with this massive 1,000-piece Gradient Puzzle. This puzzle depicts a colorful abstract image that requires a sharp eye and a good attention span to solve.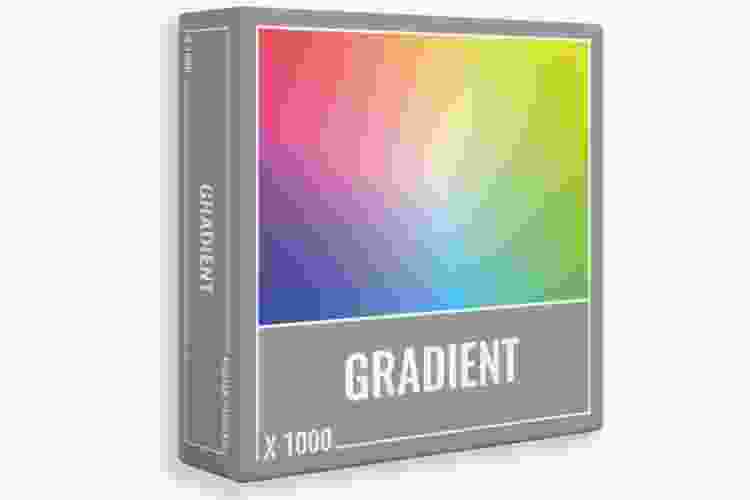 34. Catan Junior
Tabletop game enthusiasts should already be familiar with the iconic strategy game Catan, which is why they'll adore the idea of introducing the game to the rest of their family. Catan Junior is appropriate for kids as young as 6, but players of any age will enjoy this fast-paced and entertaining board game.
35. Rummikub
Many raucous family game nights can be spent playing Rummikub. This tile game is easy to play and is an awesome gift idea for families with a competitive streak. It's also a good fit for bigger families, who can pair up older family members with the younger kids to play as teams.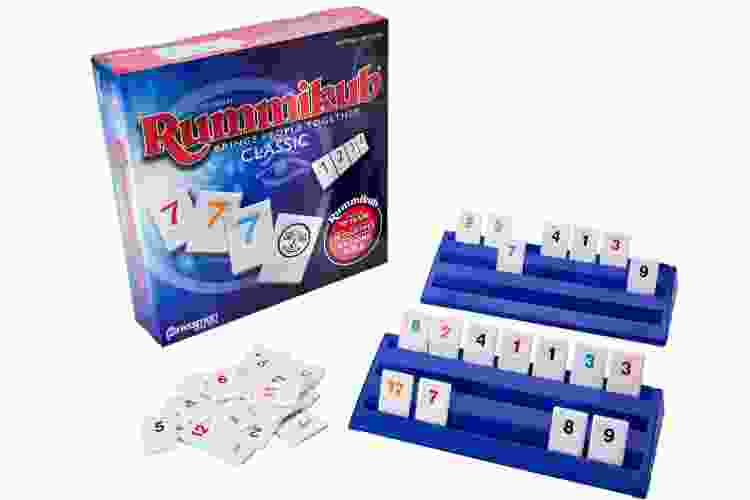 36. Clue
Families who love mysteries and brain teasers will thank you for giving them the latest edition of Clue, the classic whodunit mystery board game. Family game night will become much more suspenseful when your loved ones can investigate clues and exercise those deductive reasoning skills.
37. Twister
Twister is a nice family gift idea that will give your recipients many hours of play and laughter. The game mat is large enough to be brought out for parties and family gatherings but can be folded up for easy storage.
Gift a Private Chef Experience Now
Treat someone special to gourmet fine dining at home. Gift a private chef experience starting at $59/person.
Outdoorsy Family Gift Ideas
38. Coleman Roadtrip 225 Portable Stand Up Propane Grill
Sometimes a nature-loving family is also a food-loving family. When that's the case, a portable cooking device such as the Coleman Roadtrip 225 Portable Stand Up Propane Grill is an ingenious family gift idea, and a great grilling gift. The portable grill can be brought along for any beach trip or outdoor event and can heat up high enough to handle any food item you may want to prepare.
39. Copper Canyon LX 6-Person Tent
A family-sized tent will be a much-appreciated gift for an outdoorsy family. The Copper Canyon LX 6-Person Tent has enough space for air mattresses and cots, as well as enough standing room to walk around. This family gift idea will certainly bring lots of good camping memories to any nature-loving family.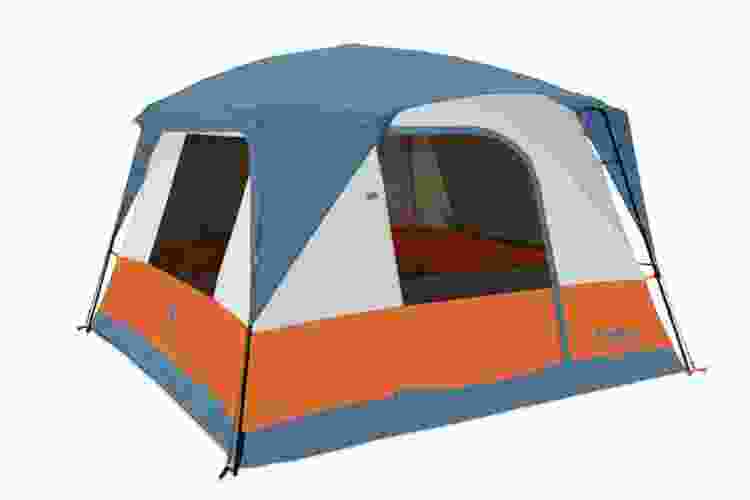 40. Celestron Inspire 80AZ Refractor Telescope
A telescope is an inspirational family gift idea. The Celestron Inspire 80Az Refractor Telescope will help any amateur astronomer explore the beauty of the night sky. This telescope is easy to set up and use and has a smartphone attachment for taking photos of all the stars and planets you find.
41. Collapsible Portable Corn Hole
Analog outdoor games are a great way to get the whole family outside. This collapsible portable corn hole game is made with sturdy materials and transports easily so you can bring the game along for the next family barbecue.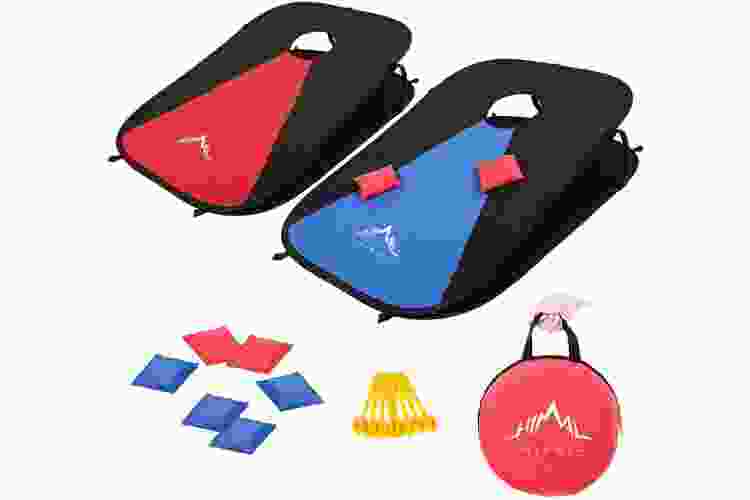 42. Maine Coast Croquet Set
For a backyard game that anyone can play, consider getting your family a croquet set. The Maine Coast Croquet Set is a high-quality game set with real wooden mallets and a classic color scheme. A set this nice could make croquet a favorite family activity for generations to come.
43. Victory Picnic Blanket
If your family enjoys picnicking, a nice picnic blanket may be an appealing family gift idea. For example, the Victory Picnic Blanket is soft and sturdy enough to make any terrain comfortable enough to sit and enjoy an outdoor meal.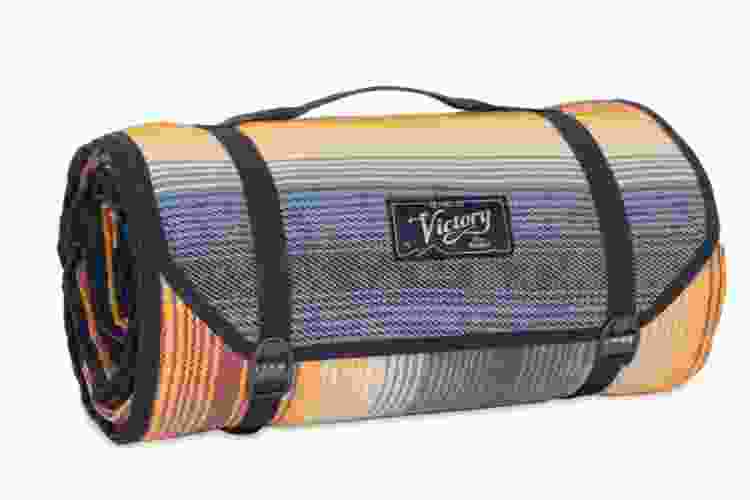 Gift a Local Food Tour Now
The perfect gift for every gastronomist. Discover an abundance of culture and culinary delights with a five-star local guide.
44. Tribit XSound Go Bluetooth Speaker
Backyard family parties are greatly improved by music, making a Bluetooth speaker an optimal family gift idea. The Tribit XSound Go Bluetooth Speaker is a highly praised portable speaker with 24-hour battery life, perfect for family beach days, pool parties and campfires.
45. The Lost Art of Reading Nature's Signs, by Tristan Gooley
If your outdoorsy family already has more than enough camping and hiking gear, they will make good use of The Lost Art of Reading Nature's Signs, by Tristan Gooley. This illustrated guide educates readers on how to decode the outdoors, including predicting the weather, tracking animals and telling time.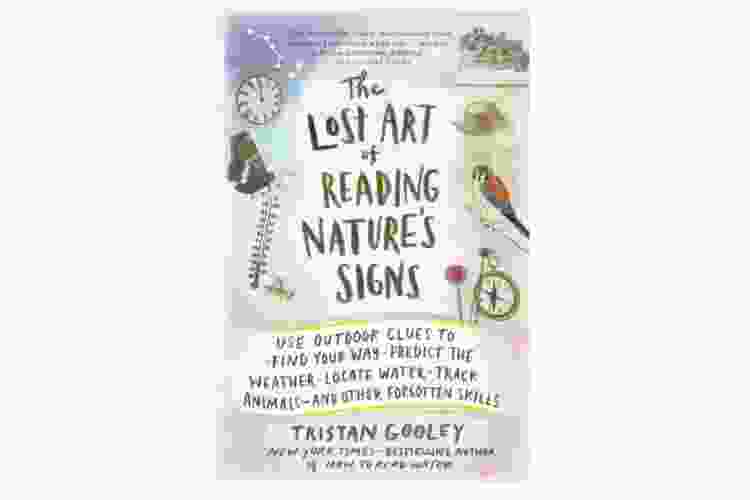 Join 200,000+ Culinary Enthusiasts
Exclusive deals, recipes, cookbooks, and our best tips for home cooks — free and straight to your inbox. PLUS: 500 Rewards Points.
Although searching for family gifts can be intimidating, this guide is a helpful starting point for brainstorming family gift ideas. Whether you're shopping months ahead or are on the hunt for last minute gift ideas, there is a wide variety of potential gifts out there, ranging from unique experiences like cooking classes to useful kitchen gadgets like pasta makers. And no matter what gifts you choose, your family will love knowing that you picked something special with them in mind.
For even more fun family gift ideas, check out other experiences happening on Cozymeal.