13 Best Team Building Activities in Calgary for 2023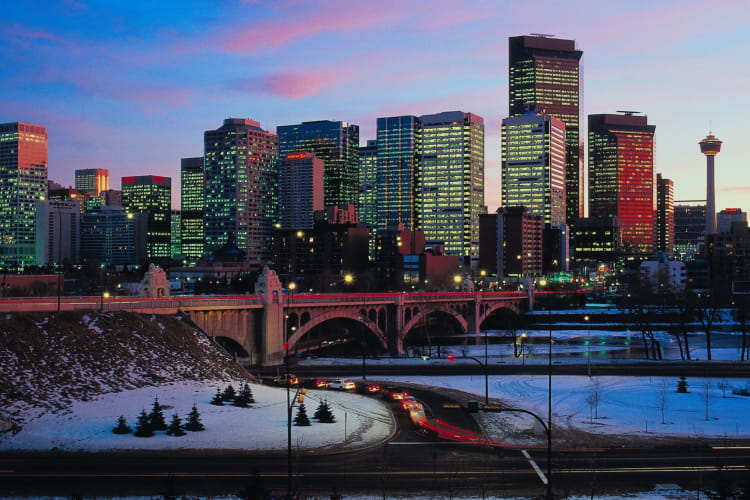 Even a well-oiled machine of an office could use some opportunities to step up its game, and that's where team building activities in Calgary come in handy. The city hosts beautiful green spaces, world-class restaurants and entertainment in a variety of forms, so there's no shortage of ways to enjoy yourself here.
Plan a fun day or afternoon out of the office and work on some interpersonal communication, problem-solving skills and a little boost to work enjoyment with one of the many team building activities in Calgary. Whether your team has five or 50 employees, corporate team building events in Calgary can benefit you and make for some really memorable experiences as well.
Jump to Section
---
OUR RECOMMENDATIONS
---
13 Corporate Team Building Activities in Calgary
1. Culinary Team Building Activities in Calgary
Everyone needs to eat, so why not make mealtime into a food-focused team building activity in Calgary? With private chefs in Calgary, cooking classes and more, there are a ton of ways to make team building fun and delicious. Get out and taste the town with a food tour led by a local guide — you're guaranteed to find some spots that will make it onto your list of favorites. If a little more adrenaline is what your crew craves, one of the most exciting team building ideas in Calgary is a cooking competition coached and led by an expert chef.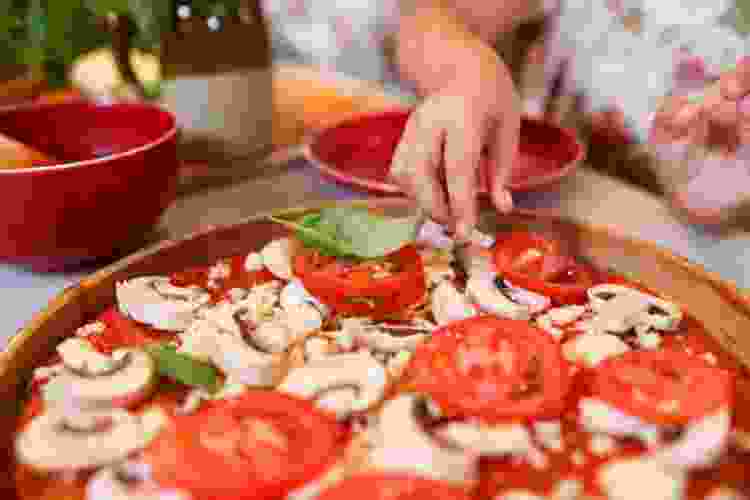 2. Cooking Classes in Calgary
Skip a crowded restaurant and instead opt for one of the many hands-on cooking classes in Calgary. For a fun way to encourage creativity and teamwork while learning a new skill, sushi making classes in Calgary are a classic crowd pleaser. Pasta making classes in Calgary are ever popular as well, offering techniques for tender homemade pasta and a delicious meal as the reward.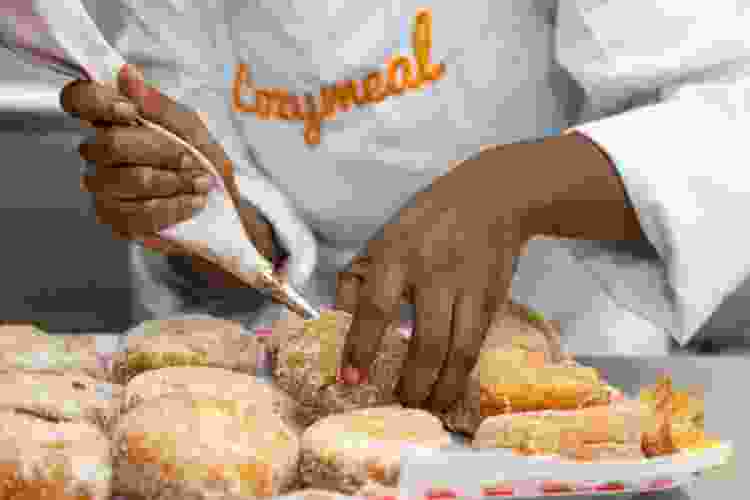 3. Online Culinary Team Building Activities
Whether your office runs fully online or you just want to make team building activities accessible, many virtual options offer plenty of opportunities for making memories from the comfort of home. Online team building activities offer the chance to connect over food and drinks or enjoy learning a new skill without needing to leave your couch. Try an online mixology class for a creative take on happy hour, or an informative online cooking class with a world-class chef. Virtual wine tastings are available as well, so there's truly something for all different tastes.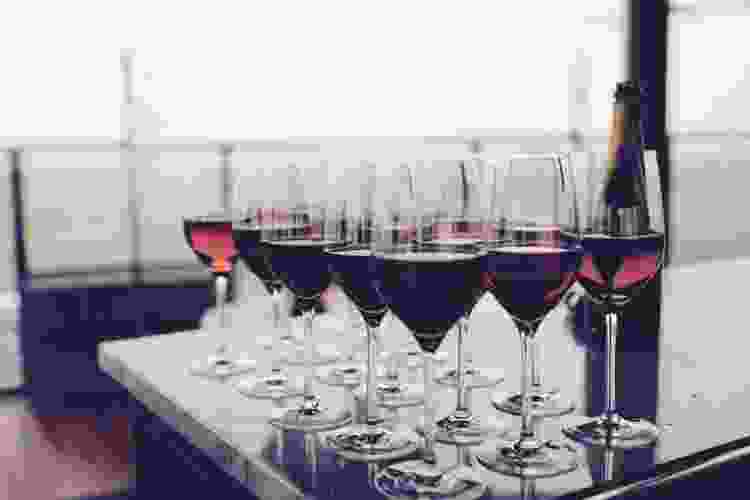 4. Take a Raft Excursion
Put your team's communication and coordination to the test with a rafting or kayaking excursion. Head to the water for a fun and interactive team building activity in Calgary and follow a guided tour, or let your team roam free and explore the waters on their own. Natural spots like Barrier Lake and Sibbald Lake are both an hour's drive from Calgary, and Glenmore Reservoir is within the city limits itself. There are plenty of other options, though, so check out Paddling Magazine's comprehensive write-up of the city's best kayaking spots if this Calgary team building activity sounds appealing.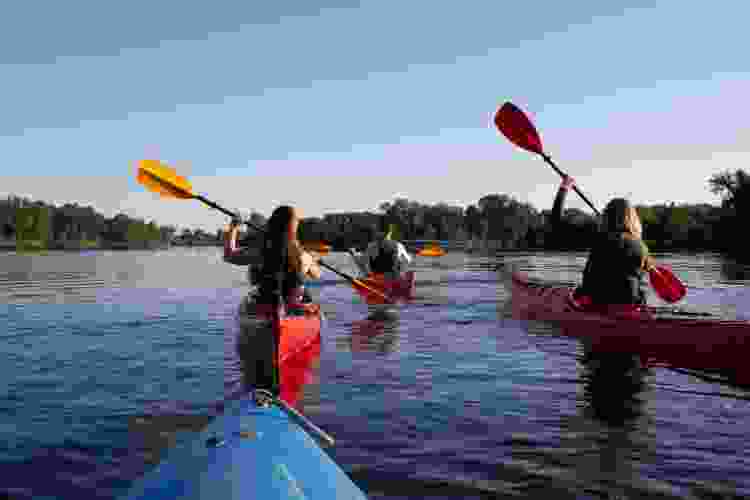 5. Cruise the City on a Segway
Reserve a guided tour of the city on Segways for this team building activity in Calgary. With options like River Valley Adventure Co., this is a wonderful way to get out of the office and get an eyeful of the local sights in a relatively small amount of time. A certified Segway trainer will ensure everyone is properly educated on how to safely ride and operate the equipment before guiding your group on a citywide adventure, where they'll pick up on local history and hotspots.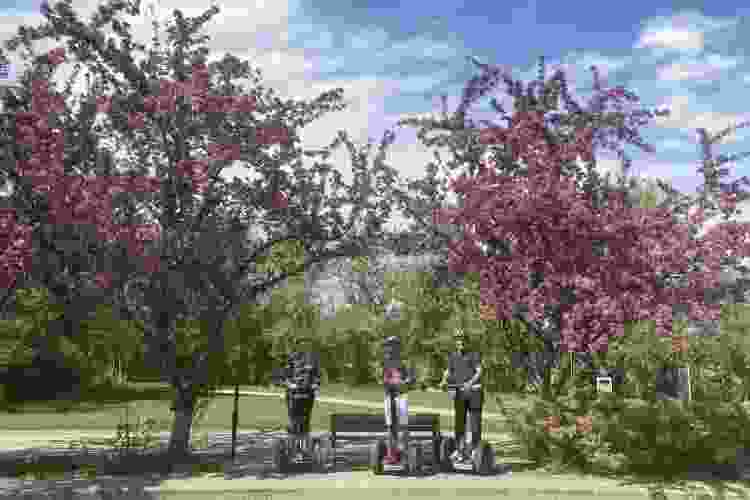 6. Embrace Your Inner Race Car Driver
Get those competitive juices flowing with a virtual race car experience at Tracks VR. This team building activity in Calgary will put those reflexes to the test and allow for some fun and friendly competition amongst colleagues. Take your team to enjoy professional-grade race simulators as they channel their inner Formula One driver.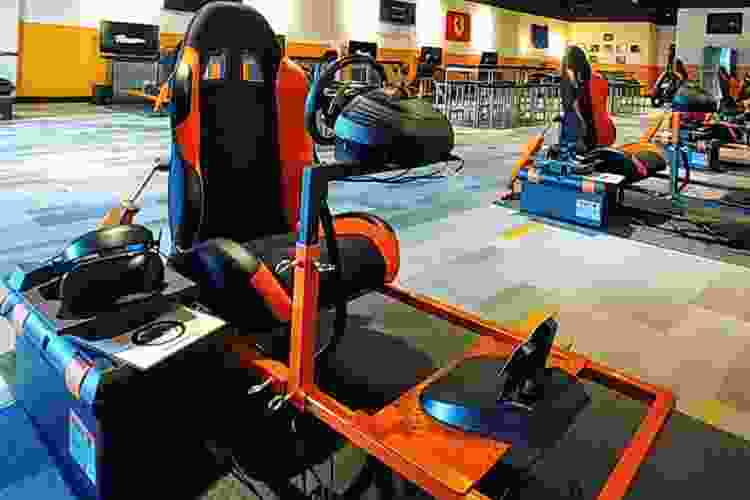 7. Try Laser Tag
Great for offices of all sizes, laser tag is the perfect team building activity in Calgary to foster a greater sense of togetherness and highlight the personal strengths of each team member. Divide into teams and watch as natural-born leaders begin guiding and developing strategies. Communication and collaboration will be strengthened as they navigate and avoid being tagged by the other team.
8. Jump for Joy at Trampoline Parks
Combine team building games and physical activity at the trampoline park, the perfect spot for team building activities in Calgary all year round. Shake off the stress of work and enjoy extreme dodgeball, aerial acrobatics and slam-dunk practice in this adult version of a bouncy house. Wondering where to do it? Flying Squirrel in North Calgary offers group or facility buyouts for 25 to 300 people.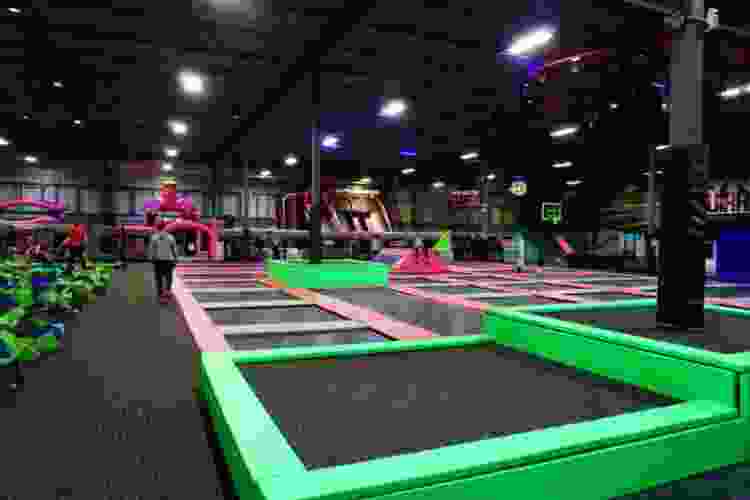 9. Treat Your Team at the Kananaskis Nordic Spa
What better way to celebrate a work anniversary or Employee Appreciation Day than at the Kananaskis Nordic Spa? Make sure your team members feel valued and rewarded for all their hard work as they relax and unwind with Scandinavian-inspired hydrotherapy. This team building activity in Calgary is the definition of luxurious, though it's more suited for smaller teams. The laid-back environment leaves plenty of time for ice breaker questions and getting to know each other more closely.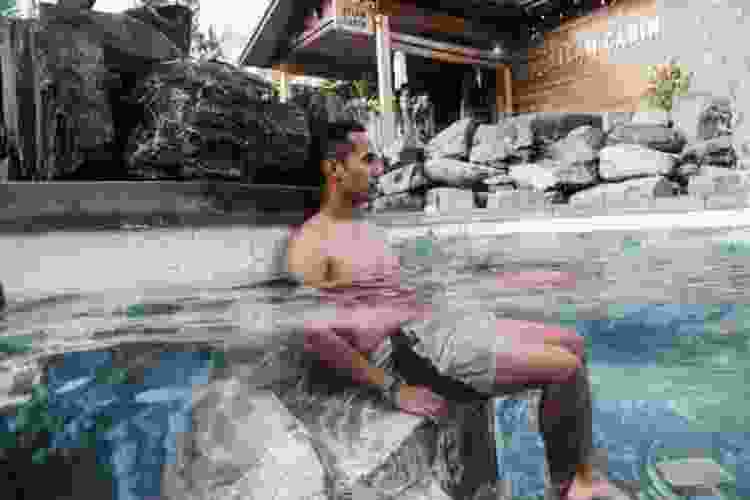 10. Fly Down a Zipline
Head over to North America's fastest zipline for an exhilarating team building experience in Calgary that your team will be talking about for years to come. Winsport Canada offers a super fast zipline and bobsled run so your team can lean into their need for speed.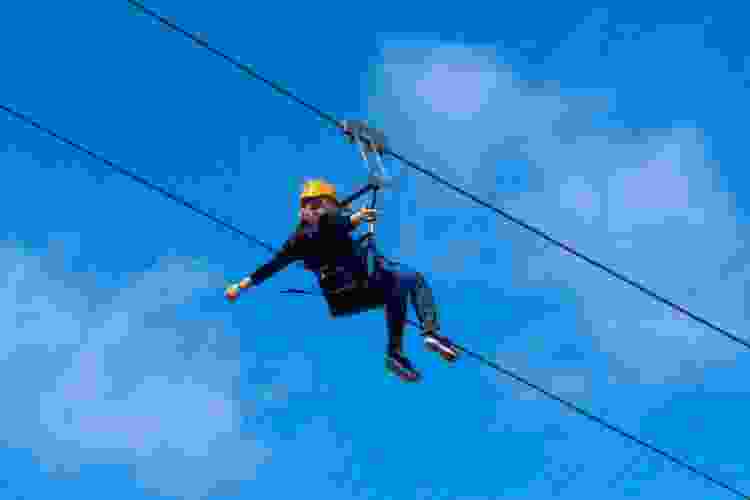 11. Head to a Cattle Ranch
Embrace Calgary's western roots by taking your team to a working cattle ranch for the day. They'll learn to rope cattle and use verbal and non-verbal communication in high-pressure situations at this fun team building activity in Calgary. A great way to escape monotonous office life and get hands-on with animals, they'll learn a whole host of skills they'd never pick up around the office, some of which can transfer back to the workplace.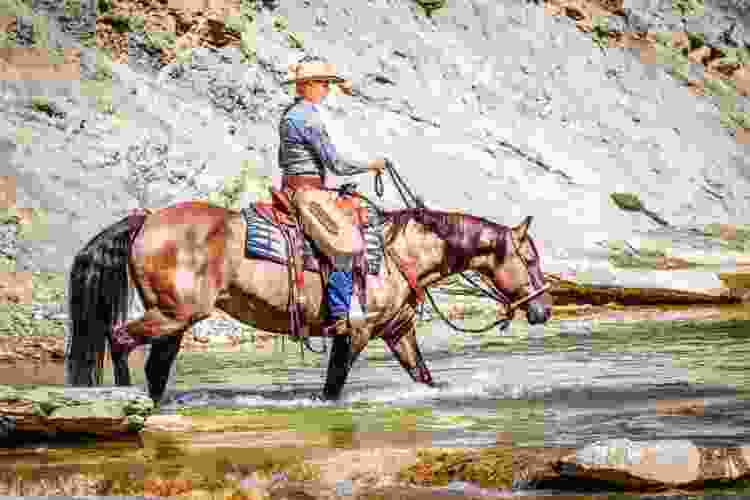 12. Try the Zoo-mazing Race
Head over to the Calgary Zoo and try the Zoo-mazing race challenge with your team. This series of (mild) mental and physical challenges will test your team's communication and problem-solving abilities. It's a great team building activity in Calgary to enjoy some spectacular animals and improve work relationships and collaboration.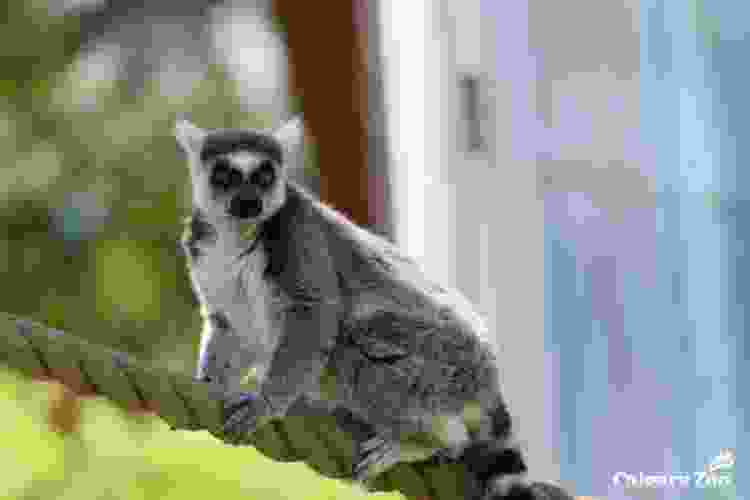 13. Check Out a UNESCO World Heritage Site
Take the day and head over to one of four UNESCO World Heritage Sites within a 2.5-hour drive of the city. This outdoorsy team building activity in Calgary is a perfect way to get out of the hustle and bustle of the city and engage in some team building games or ice breaker games to really get to know one another. Pack a picnic and set out for a day of beautiful sightseeing at Dinosaur Provincial Park, Waterton-Glacier International Peace Park, the uniquely named Head-Smashed-In-Buffalo Jump that honors Native American history in the area, or Canadian Rocky Mountain Parks.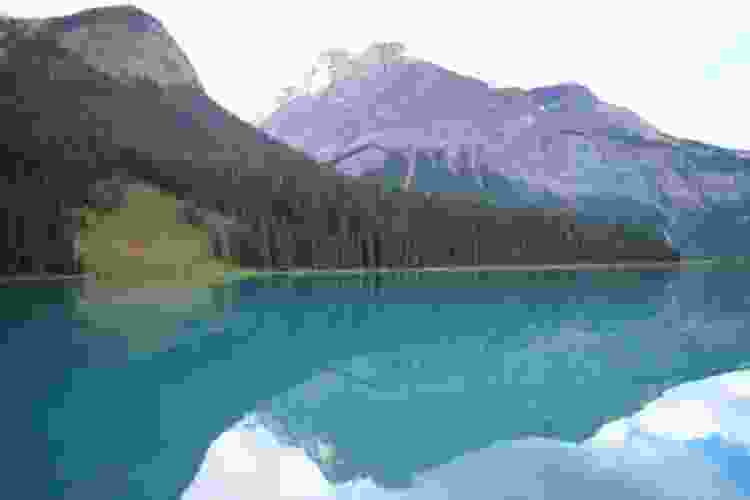 Why Every Team Needs Team Building
Whether your team has worked together for years or they're mostly new to the company, team building activities in Calgary like the ones listed here offer a great opportunity to improve office relationships and productivity and boost morale for your employees.
Team building activities may sound like fun, and they certainly are, but they offer benefits for your team back in the office as well. Getting to know each other, working on communication and making memories together will also improve how they interact and collaborate at work. It doesn't matter if your office is completely virtual or shares a bunch of close cubicles; team building activities are a win-win for everyone involved.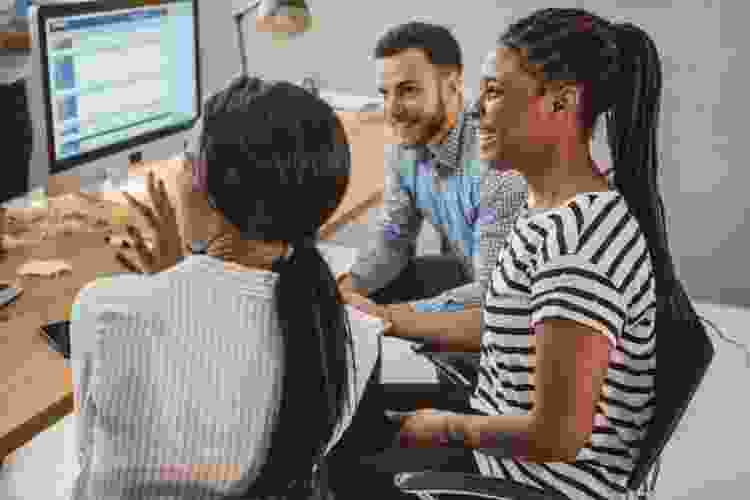 Team Building Leads to Success
The best team building activities in Calgary feel like pure fun and a field trip of sorts, but they also impart some valuable lessons for your employees and managers. These events boost skills that will translate directly back to business, like boosting confidence in your employees and highlighting both strengths and weaknesses in the team as a whole. Taking a day every few months or once a quarter for a staff bonding-and-fun experience is a wonderful mental and physical break from the usual office routine. Plus, it's definitely considered a perk at work when you get to go do fun activities periodically, even when they're ultimately improving your performance at work.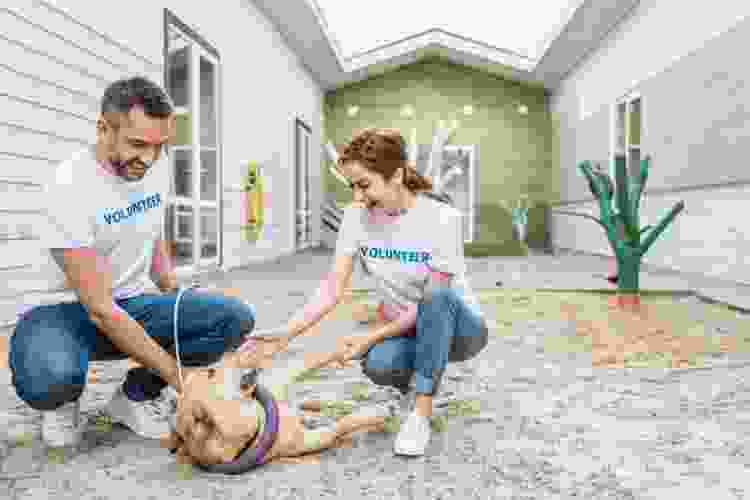 Benefits of Team Building
Putting your team in a new environment and letting them face various challenges or learn new skills actually translates to better business for you. These new environments encourage communication between people that may never get to interact at the office and provide an opportunity for quieter team members to shine. Certain competitive activities or challenges can highlight strengths and areas for improvement within your team as well. According to Forbes, team building benefits include a range of perks like increased trust between team members and the ability to define and achieve shared goals.
In short, team building activities help your office because they:
Improve relationships, communication and problem-solving between individuals
Build employees' confidence and increase retention rates
Create shared memories and values that translate back to the office
Make employees feel valued and offer a break from everyday stressors
Taking one day off from office work will actually catapult your business rather than slowing you down. Employees can shake off the stress of the office and build skills without even realizing it, all while making great memories and enjoying the city. This list of team building activities in Calgary should prepare you for tons of great employee-centered fun days going forward.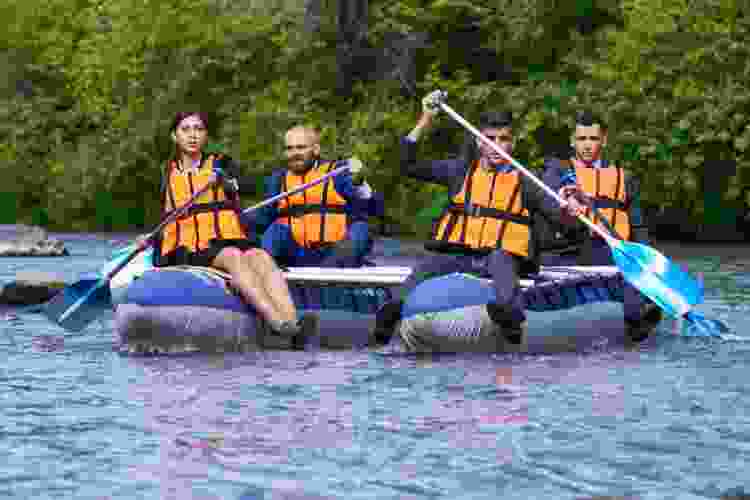 Join 200,000+ Culinary Enthusiasts
Exclusive deals, recipes, cookbooks, and our best tips for home cooks — free and straight to your inbox. PLUS: 500 Rewards Points.
Teams of all sizes will reap the benefits of team building activities in Calgary and across the world. Let your creativity shine and consider the likes and interests of your valuable employees as you enjoy planning a day of corporate team building activities in Calgary.
For even more team building activities in Calgary and beyond, check out other experiences happening on Cozymeal.
Team Building in More Cities Near You
For even more great team building inspiration in cities near you and around the U.S., check out our comprehensive guides: