13 Top Team Building Activities in Edmonton for 2023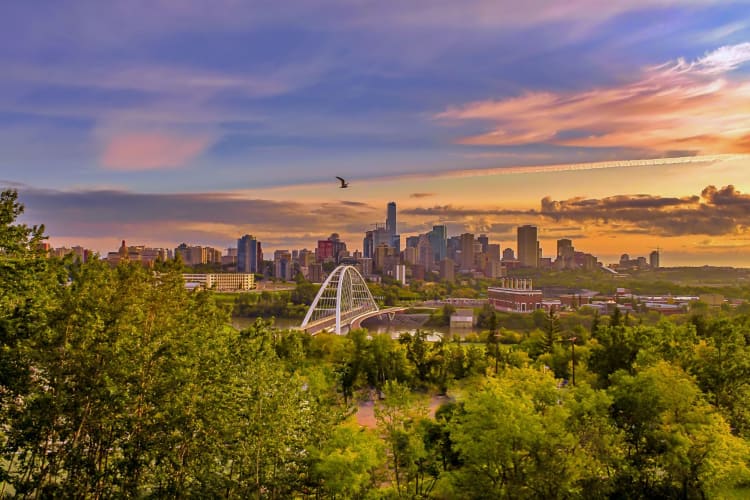 Are you looking for great team building activities in Edmonton or Hamilton to bring your employees closer together? Luckily, the area is full of diverse opportunities for bonding and enjoying shared experiences. You're sure to find the right fit for your team to come together and have an amazing time.
Team building is an essential part of managing employees and helping the workplace run more smoothly. Many Edmonton teams embark on adventures through the city's unique culinary scene or look to explore the outdoors. Others enjoy creating projects together or engaging in a little friendly competition. No matter what your group is into, here are some ideas for team building activities in Edmonton to help you start planning your next outing.
Jump to Section
---
OUR RECOMMENDATIONS
---
13 Top Team Building Activities in Edmonton
Here are the top team building activities in Edmonton and the surrounding areas that your team will love being a part of.
1. Culinary Team Building Activities in Edmonton
Edmonton has a growing foodie scene that's the perfect backdrop for culinary team building activities. Head out on a food tour together to find your new local favourite. Another option is to check out a farmers market or food hall to experience a range of diverse flavours. You can even splurge on a private chef experience to enjoy a gourmet meal crafted just for you and your team.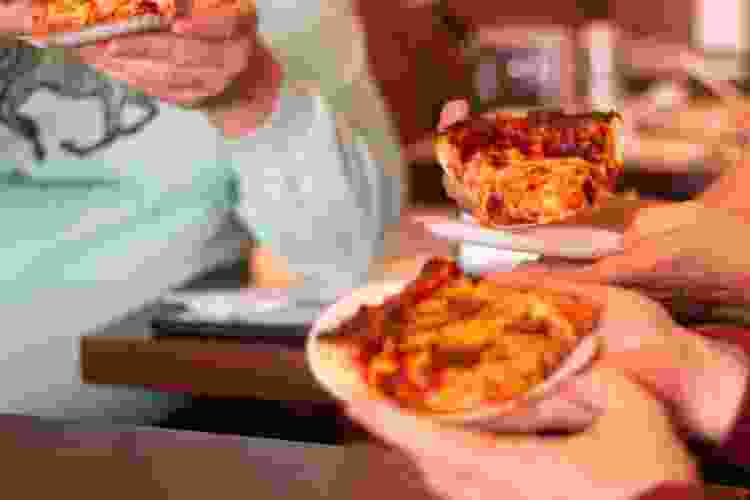 2. Cooking Classes in Edmonton
Cooking is one of the most cooperative activities that you can do as a team. The many cooking classes in Edmonton allow your group to work together like never before. Prep ingredients and combine your efforts to make a delectable meal. Sushi making classes in Edmonton allow your team to explore an ancient culinary art form and learn impressive skills. You can also attend pasta making classes in Edmonton together to make everything from fettuccine to stuffed ravioli. Or, sign up for a brunch-themed class to learn how to make the perfect morning spread.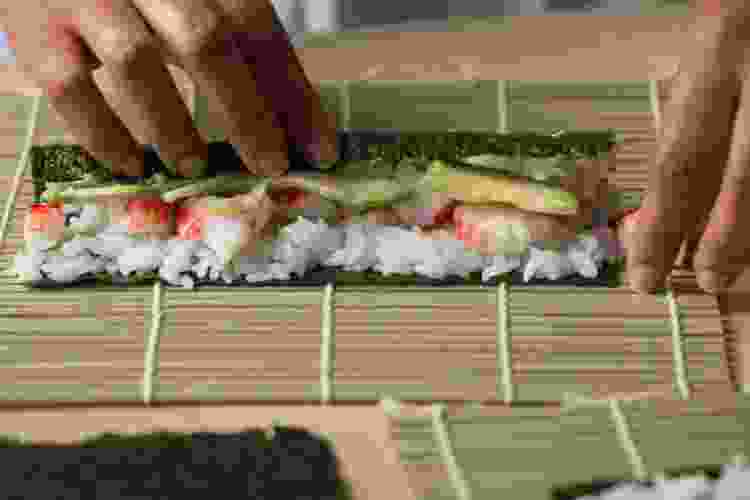 3. Online Culinary Team Building Activities
Sure, there are tons of team building activities for Hamilton and Edmonton-based groups. But how do you include remote workers in these events? Luckily, there are also online team building activities that you all can participate in as well. With online cooking classes, your employees can learn how to make a yummy meal from start to finish, right in their very own kitchens. Or, take your happy hour up a notch and meet virtually for online mixology classes. You can even gather for virtual wine tastings and interact in real-time as you sip and enjoy new types of vino.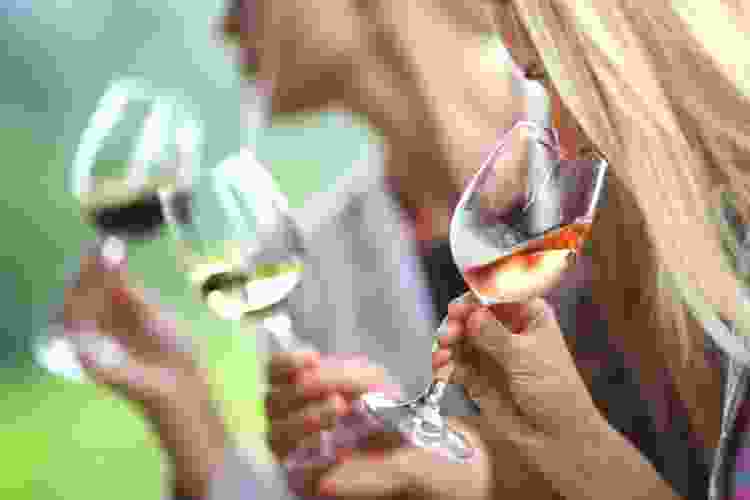 4. Explore the Great Outdoors
The area is home to tons of diverse hiking trails, making getting out into nature one of the best team building activities in Edmonton. Get on AllTrails and check out trail guides and maps in scenic spots like Whitemud Ravine Nature Reserve to find a network that is best suited for your group's abilities. Then, pack some snacks and escape into nature together and bond without distractions.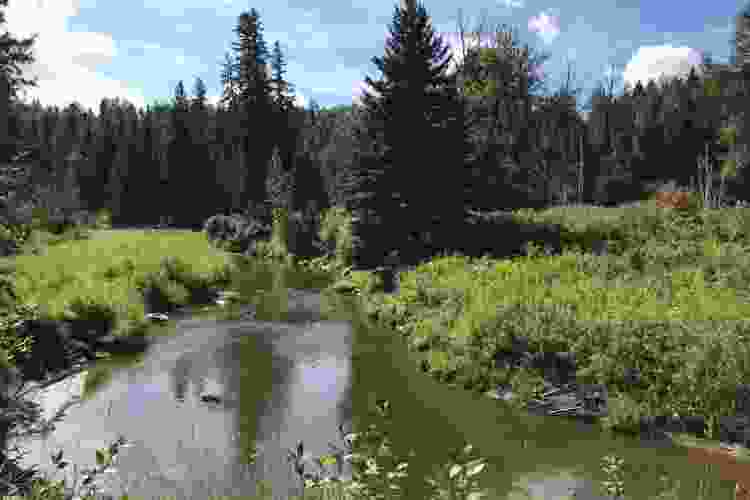 5. Tackle a Challenge Together
Few things bring a team closer than experiencing collective success together. There are tons of corporate team building activities in Edmonton that can allow you to test your skills and tackle a challenge together. An escape room allows your team to combine their skills and race the clock to solve a series of riddles. Or, you can head out on a scavenger hunt to get to know the Edmonton area better and mark clues off the list together as you go.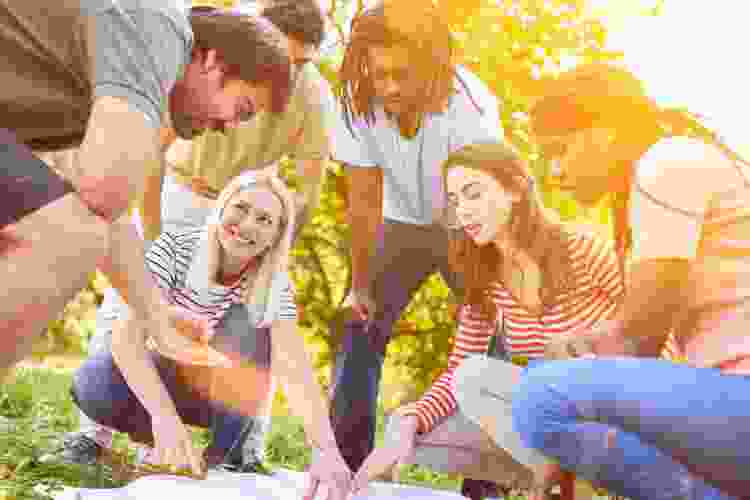 6. Get Your Creative Juices Flowing
Why not bond with your team and create something artistic along the way? With fun team building activities for Edmonton groups to engage their creative sides, there are some great options to experience. Paint and sip classes allow you to fill your canvas with your chosen image while you enjoy your favourite drink. Look into unique classes like woodworking and glass blowing, where your group can learn a new skill together. These gatherings are some of the best ways for employees to get to know each other better and explore their artsy sides.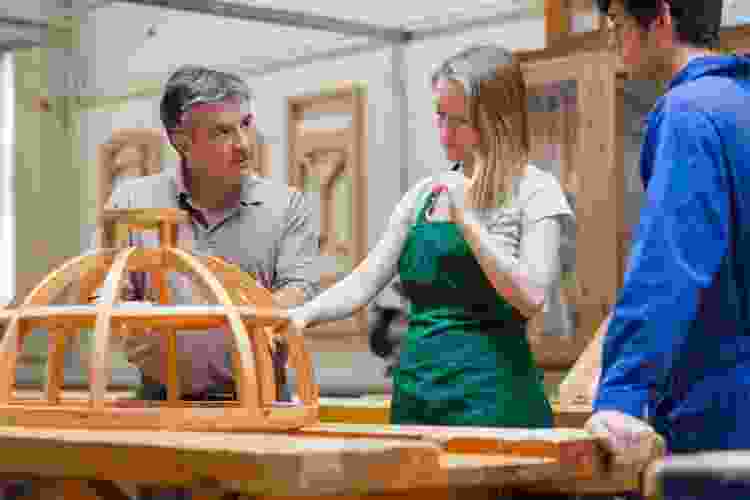 7. Engage in a Little Friendly Competition
Break into teams and play a fun game to foster a little friendly competition. Head over to Ed's Bowling to play a few rounds of either tenpin or kingpin bowling and see which team comes out on top. You can also play billiards in between games. Another option is an event at the Edmonton Sports Club, where you can compete against each other in everything from kickball to virtual golf. The diverse choices makes this spot a favourite for team building activities in Edmonton.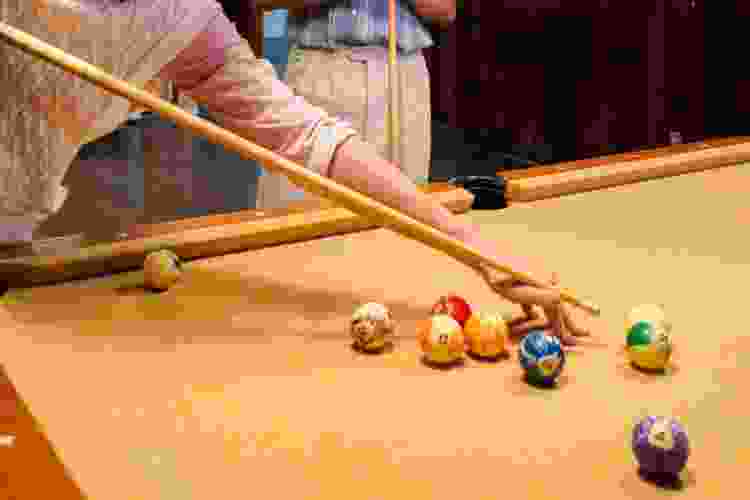 8. Enjoy a Little Song or Dance
Taking a dance class together can be a fun way to let loose and bond over learning a new physical skill. Hip-hop classes will get your heart pumping, and you'll have a fun time learning new moves together. You can also head over to Echo Karaoke, a popular team building activity in Edmonton. Here, you can rent a room and enjoy food and drinks as you take turns belting out tunes.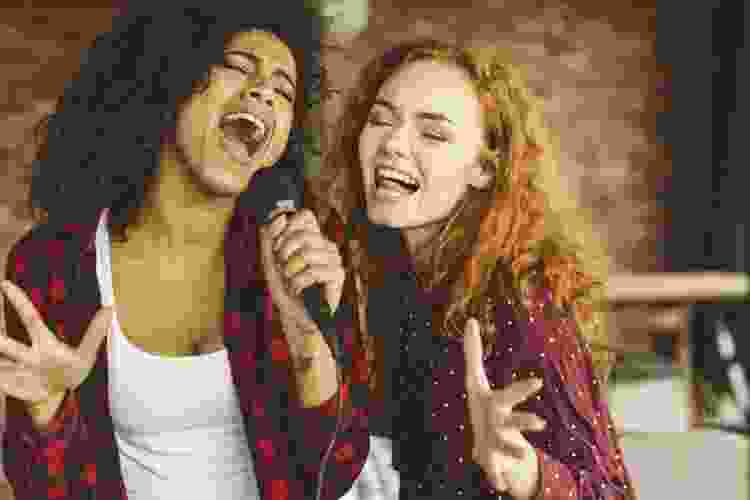 9. Immerse Yourselves in Culture
No matter what your group's interests are, there are some fun team building activities in Edmonton to explore the cultural scene. The Royal Alberta Museum is a spacious museum full of diverse exhibits and something for everyone to enjoy. You can also go on a group outing to The Telus World of Science to learn about everything from outer space to robotics together. Or, explore The Neon Sign Museum for a quirky display of nostalgia and a glimpse into Edmonton's history.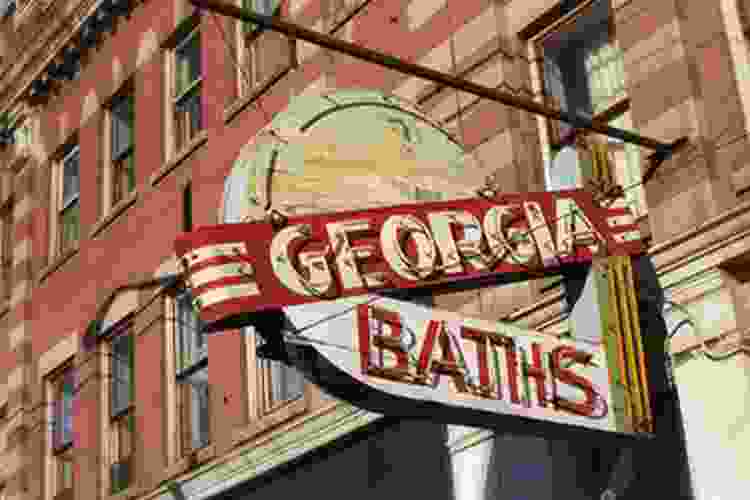 10. Go Picnicking
A picnic is a simple and classic activity, and the city's great green spaces make it a perfect team building activity for Edmonton groups. You can order deli trays and prepared salads and set up a picnic on your own. You could also make it potluck style so employees can get to know each other even better. Decide on a theme like "favourite sandwich" or "best baked good," and have each employee bring some to share. Try each other's favourites as you swap recipes and enjoy a meal in the sun.
11. Try a New Activity Together
There are a lot of new corporate team building activities in Edmonton that are quickly growing in popularity. Try your hand at a new one to learn a new skill together. Axe Monkeys is an awesome spot that is great for hosting corporate events. They also have a Rage Room that allows you and your team to loosen up and release stress. Their mobile axe-throwing units are also available to bring this fun new activity to you.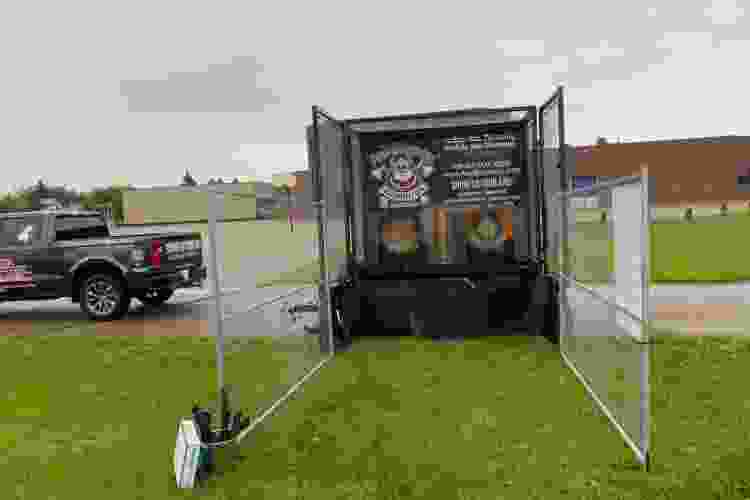 12. Cheer on the Local Team
Watching other teams compete is an awesome way to bring your own team closer. This is a fun team building activity for Edmonton sports fans or those that just love a good time. Check out an Oilers hockey game to experience the country's favourite sport in person. You can also attend one of the many baseball or soccer games that happen in the area and cheer on your hometown teams together.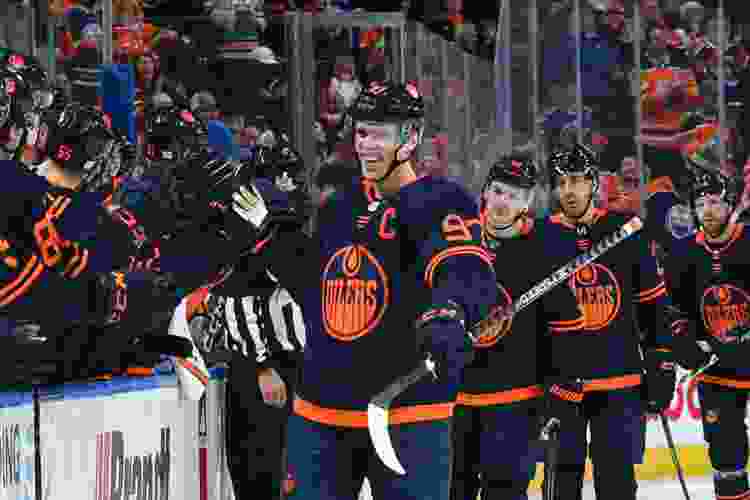 13. Check Out a Show
Purchase group tickets to attend an immersive show together. There are tons of comedy venues in the city where your group can get their laughter on. Or, check the local concert and festival schedules to enjoy some live music together. You can even head to the dinner theatre to dine on a delicious meal while you take in a show. The many choices in the area make this a perfect team building activity in Edmonton no matter what type of event your group is into.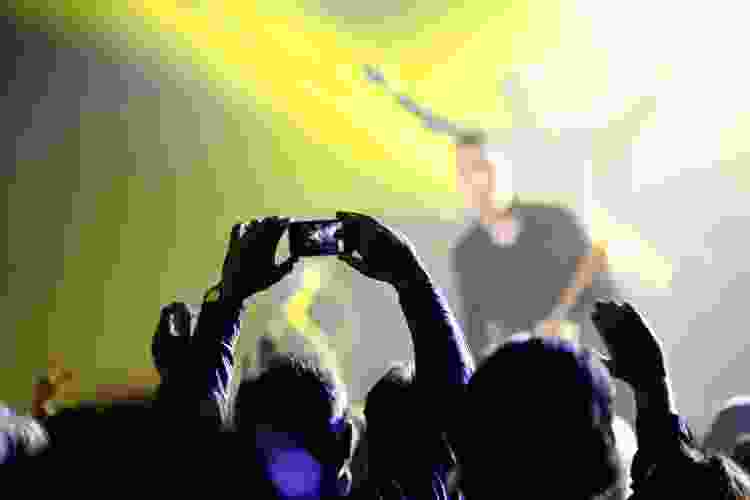 Can Every Team Benefit From Team Building?
Every team of any size can benefit greatly from team building. What's important is choosing the right activity for your specific team. Maybe you're a small, close-knit group that already knows each other very well. Look for ways to strengthen bonds and deepen relationships to further enhance the working environment.
On the other hand, if you're a larger team or have a lot of newer employees, you might need to adjust your plan for a more laid-back approach. This allows members to feel more comfortable communicating with each other and getting to know one another on a personal level. For teams with very large numbers of people, you may need to break into groups and plan a series of activities where various team members can have a chance to bond.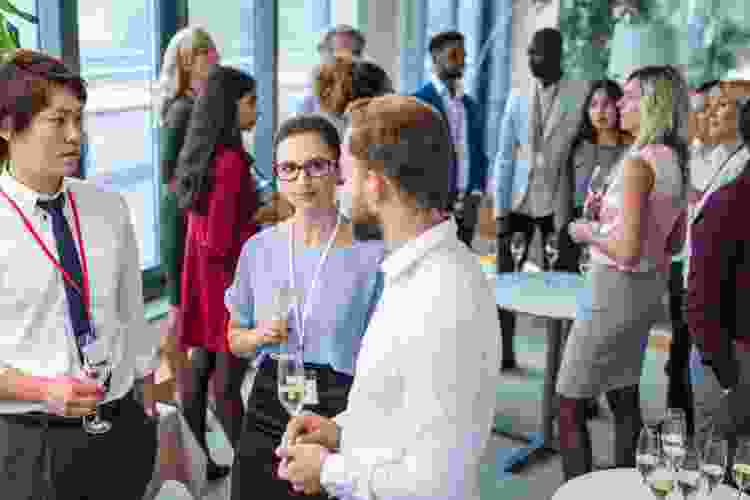 Team Building Helps Businesses Thrive
As Business News Daily points out, employees are your most valuable asset, and investing in team building shouldn't be overlooked. Team building can make your team more productive and efficient. This means that you'll have the best chance to improve profits while still having happy and motivated employees.
Team building can also significantly boost your company culture. This is especially important with customer-facing departments. When these customers are served by satisfied employees that are proud of the service that they provide, they will likely be happier with their experience. And these happier customers will return to your business time and time again.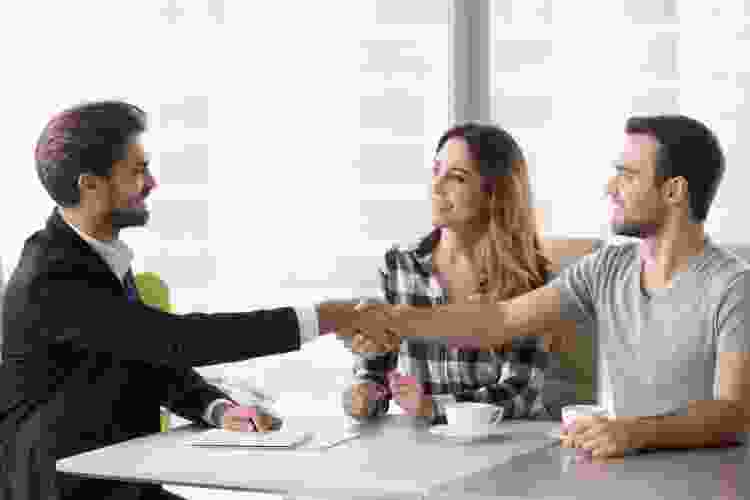 Benefits of Team Building
According to Indeed, team building comes with a ton of valuable benefits, including:
Boosting creativity
Enhancing communication
Improving morale
Facilitating trust
Encouraging collaboration
Preventing workplace issues

Join 200,000+ Culinary Enthusiasts
Exclusive deals, recipes, cookbooks, and our best tips for home cooks — free and straight to your inbox. PLUS: 500 Rewards Points.
As a leader, planning team building can be instrumental to the success of your team. These team building activities in Edmonton allow you and your group to bond outside of the workplace. This can result in a strong workplace culture, improved productivity and happier and healthier employees as a whole.
For even more team building activities in Edmonton and beyond, check out other experiences happening on Cozymeal.
Team Building in More Cities Near You
For even more great team building inspiration in cities near you and around the U.S., check out our comprehensive guides: