Vegan curry is an exotic, flavorful and comforting dish. Potatoes and butternut squash are simmered with vegetables in a luscious blend of coconut milk and spices for a creamy and indulgent meal.



Ingredients
medium diced butternut squash
medium diced peeled carrots
medium diced bell peppers
large strip of galangal root
quartered artichoke hearts, for garnish
lime, zested and juiced, for garnish
Get Ingredients Delivered or

Create a Shopping List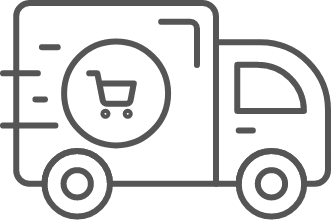 Directions
Step 1
Measure and prep all ingredients.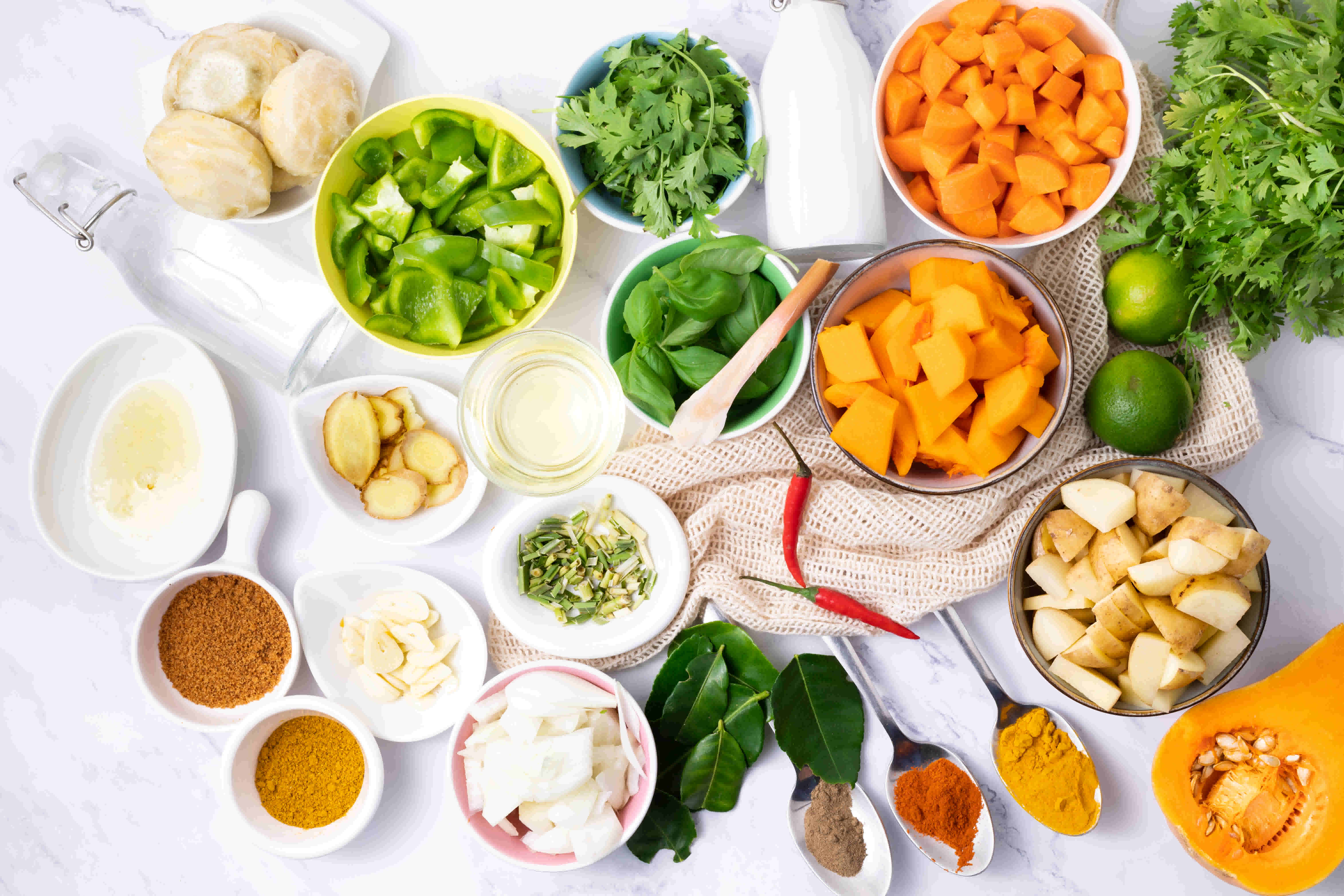 Step 2
In a large pot, bring two cups of filtered water to a boil. Add the potatoes and butternut squash. Cover and steam until 3/4 of the way cooked.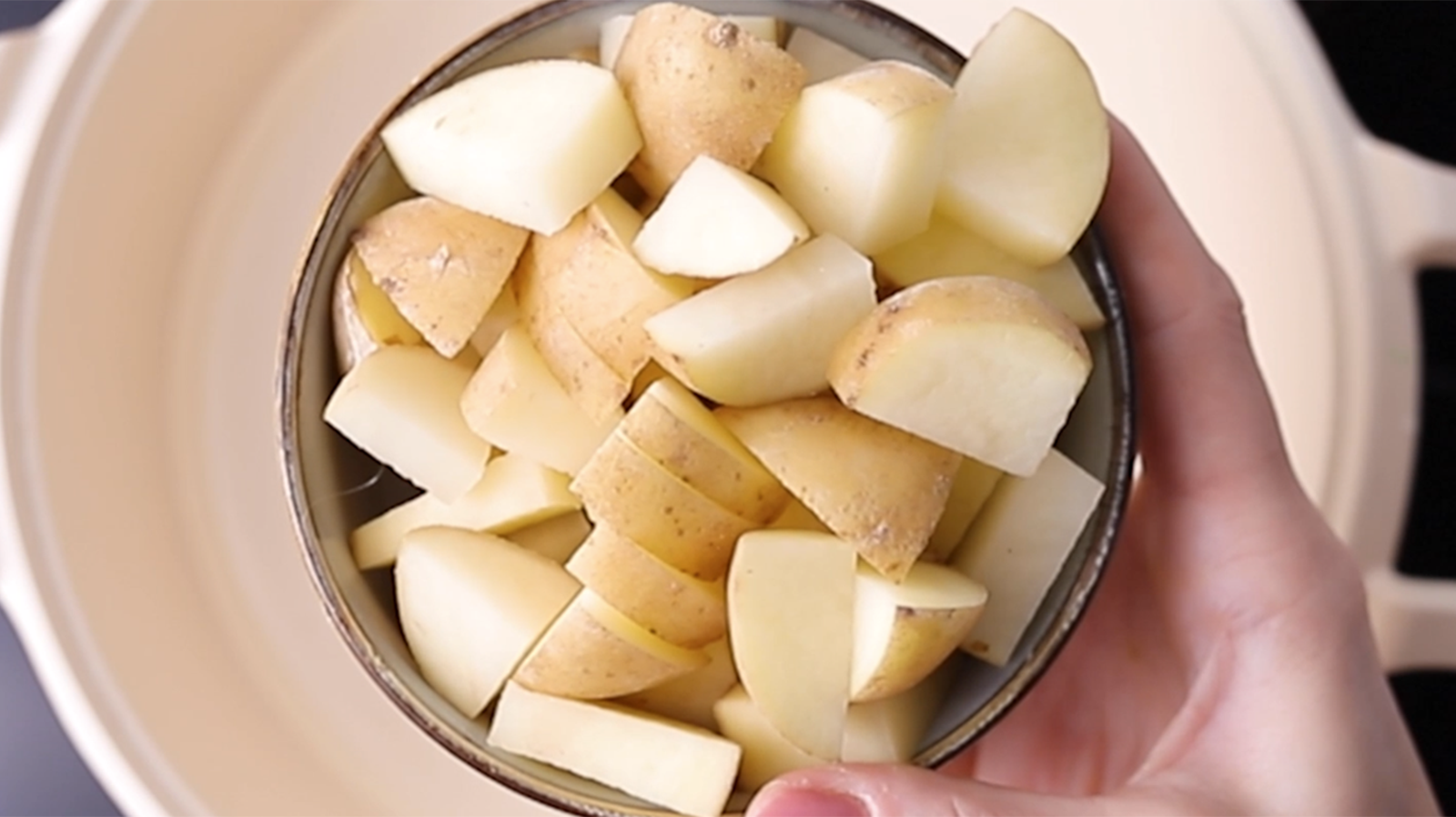 Step 3
Stir in oil, carrots, onion and bell peppers and steam until cooked.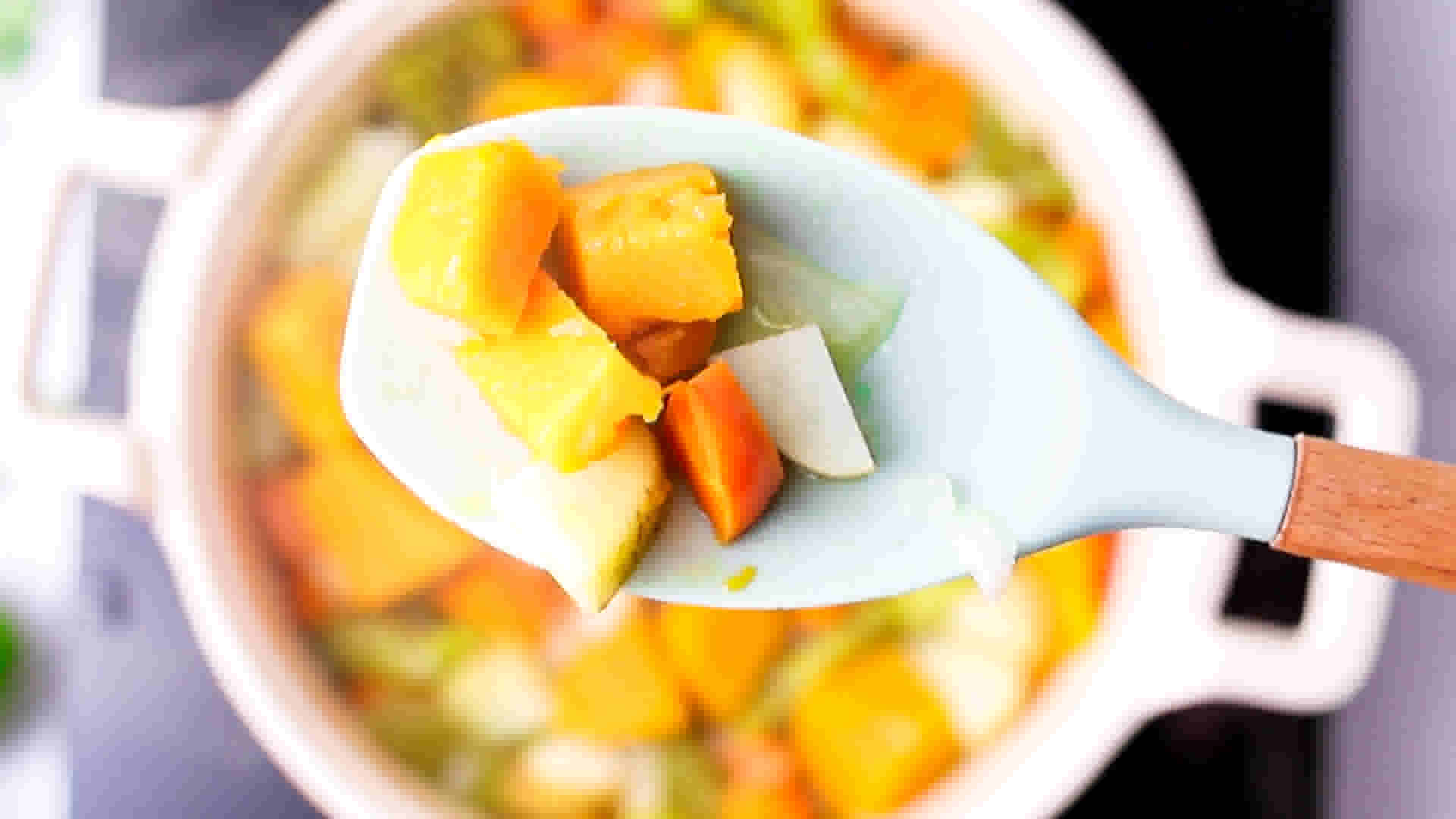 Step 4
Add garlic, ginger, lemongrass, galangal root and kaffir lime leaves. Simmer.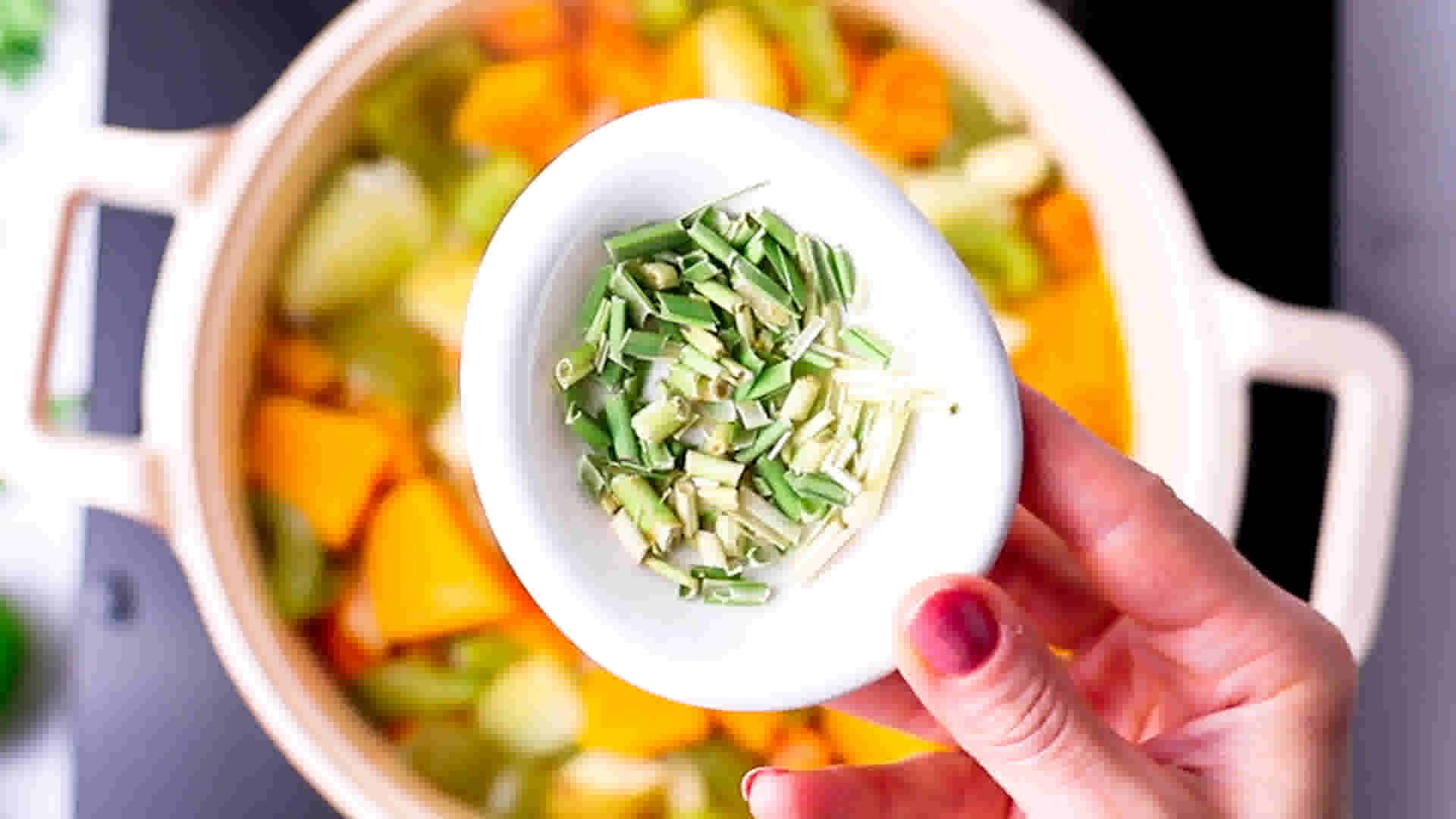 Step 5
Using a blender, blend together coconut milk, sugar, smoked paprika, salt, pepper, curry powder, turmeric, cilantro, basil and chilies.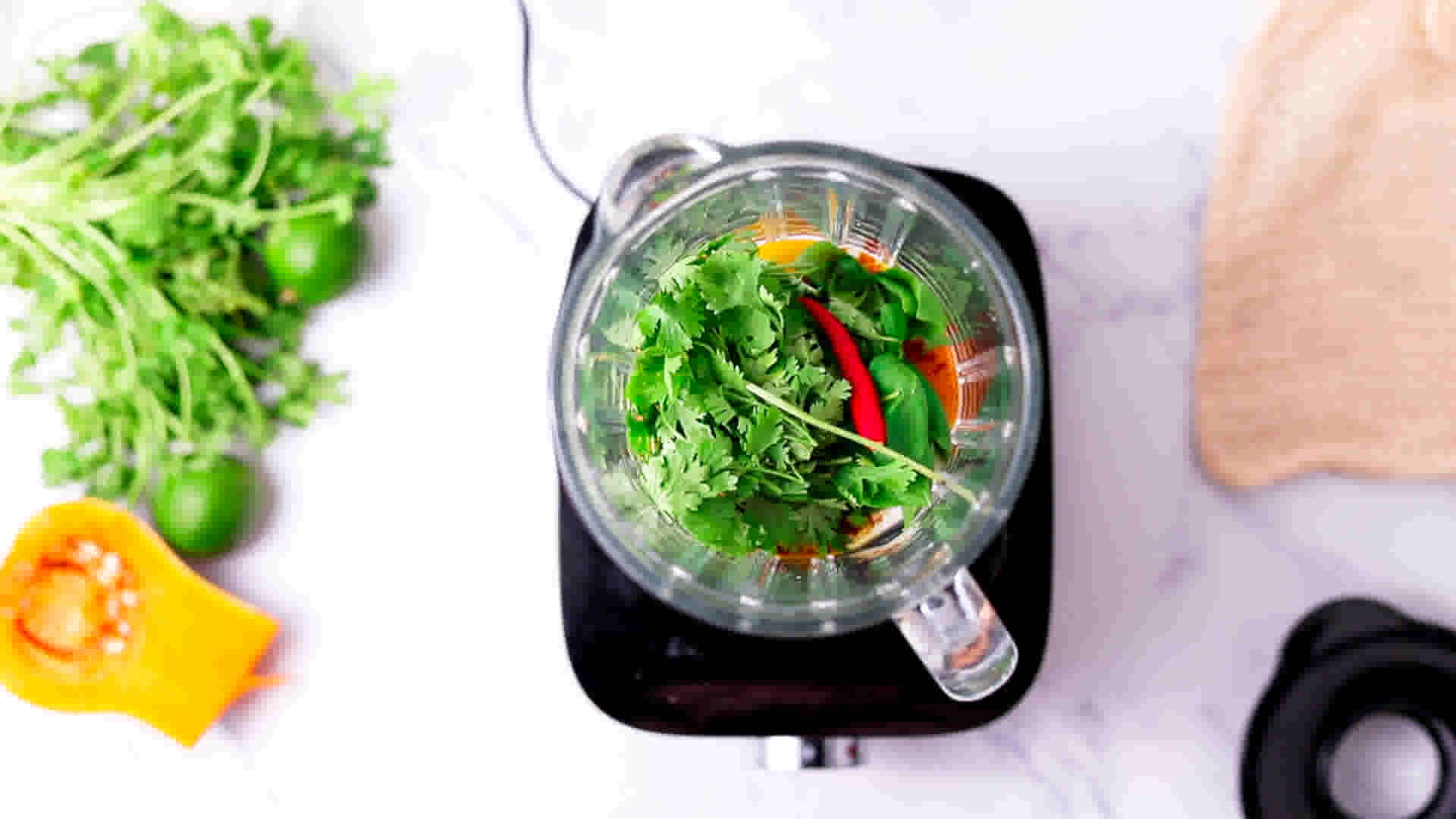 Step 6
Pour the blended coconut mixture over the curry and drop the heat to low. Stir in the zest and juice of two limes.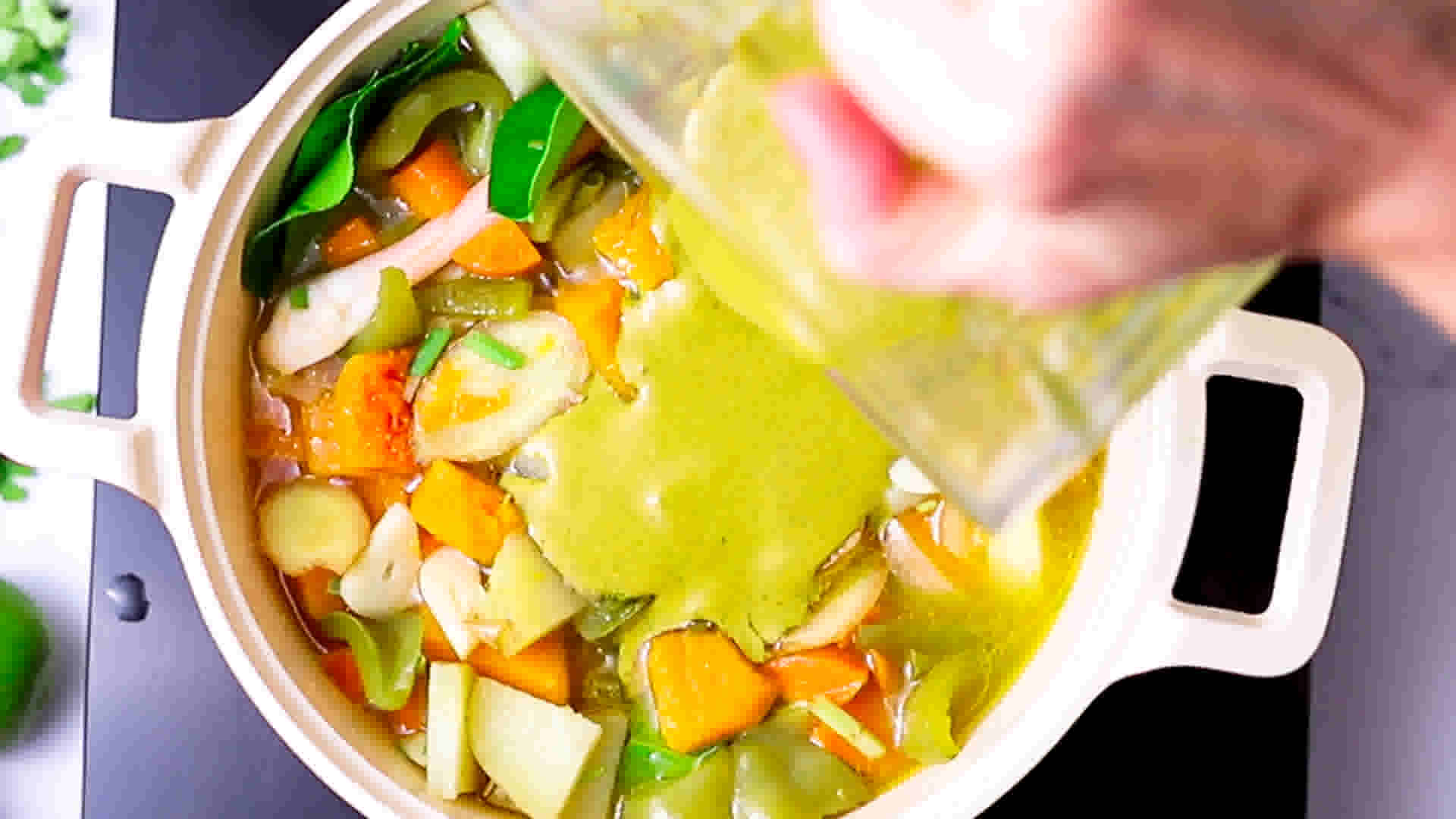 Step 7
Garnish the vegan curry with artichoke hearts, fresh basil, cilantro and lime. Serve hot over rice, quinoa or your favorite gluten-free option. Enjoy!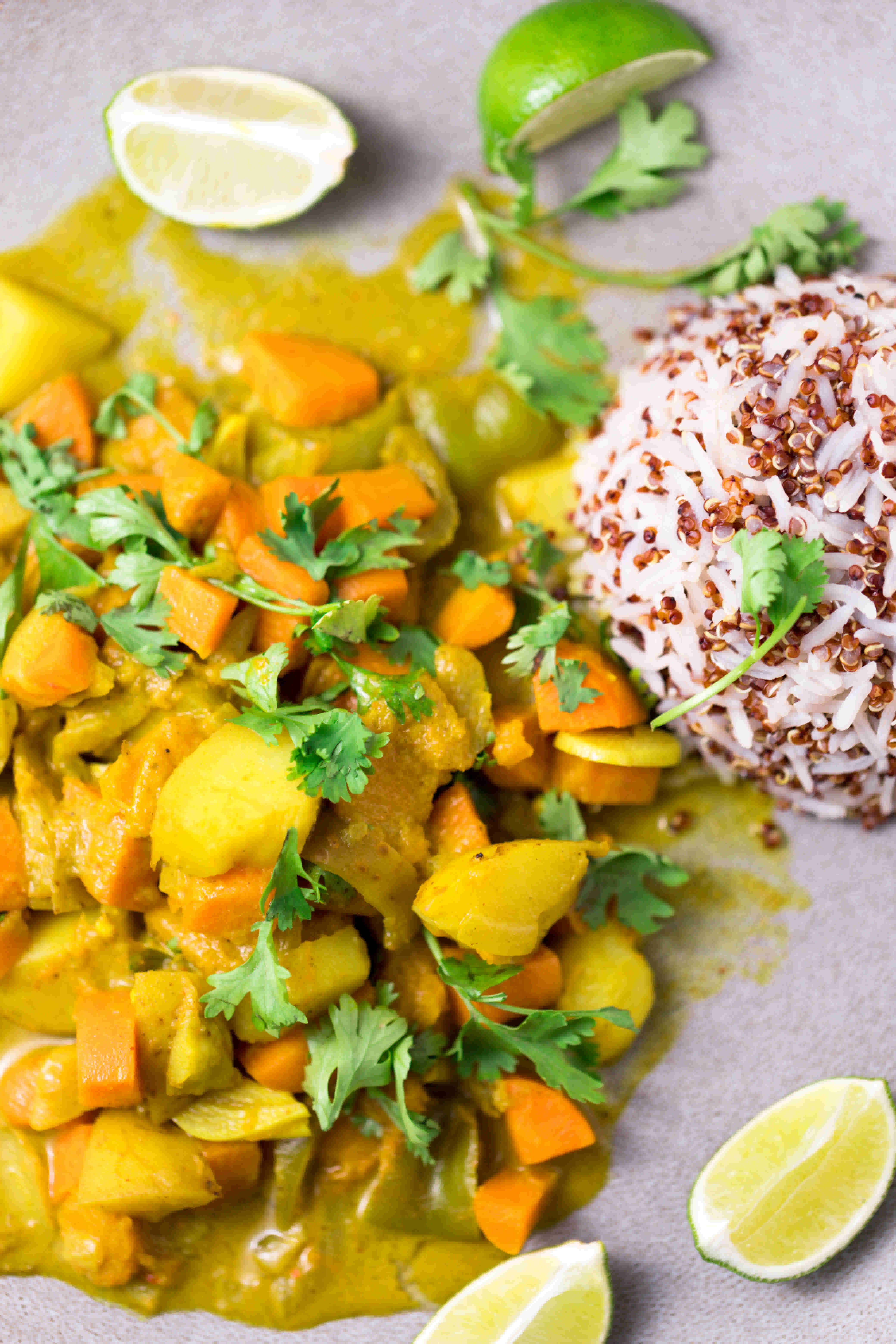 Notes:
3 cups of coconut milk is equal to two 13.66-ounce cans of coconut milk.