This vegan stew is rich, thick and savory. Packed with flavor and chunks of nutritious vegetables, it is easy to make and satisfying.



Ingredients
stalks of celery, chopped
15-ounce can of chickpeas, drained and rinsed
8-ounce pack of tempeh, cubed
jalapeños, diced (see notes #1)
salt and pepper, to taste
Get Ingredients Delivered or

Create a Shopping List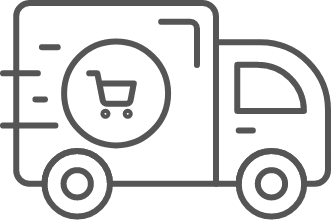 Directions
Step 1
Measure and prep all ingredients.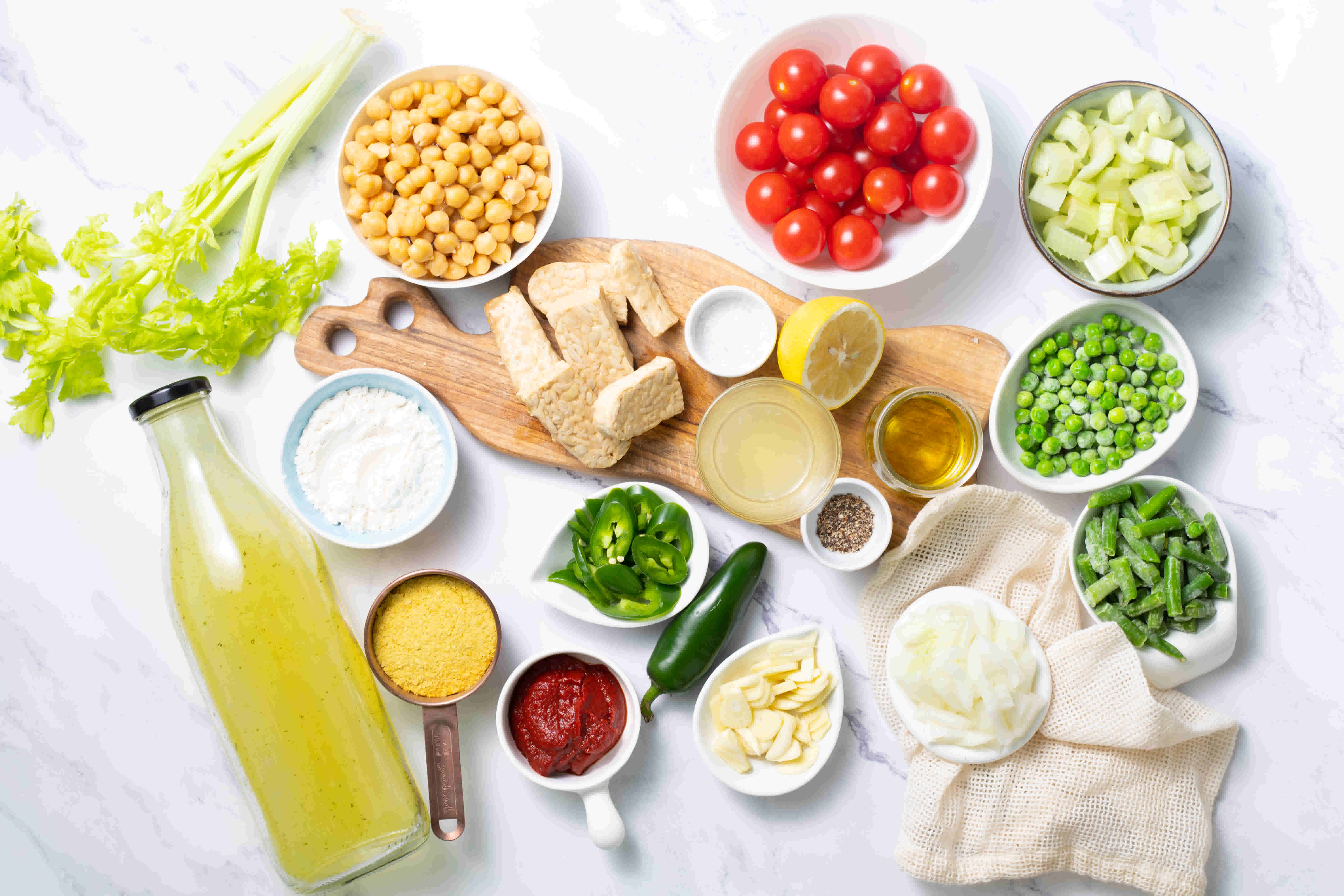 Step 2
In a large pot over medium heat, add the oil, celery, diced onion and garlic. Cook until softened. Add in the flour and mix well. (See notes #2)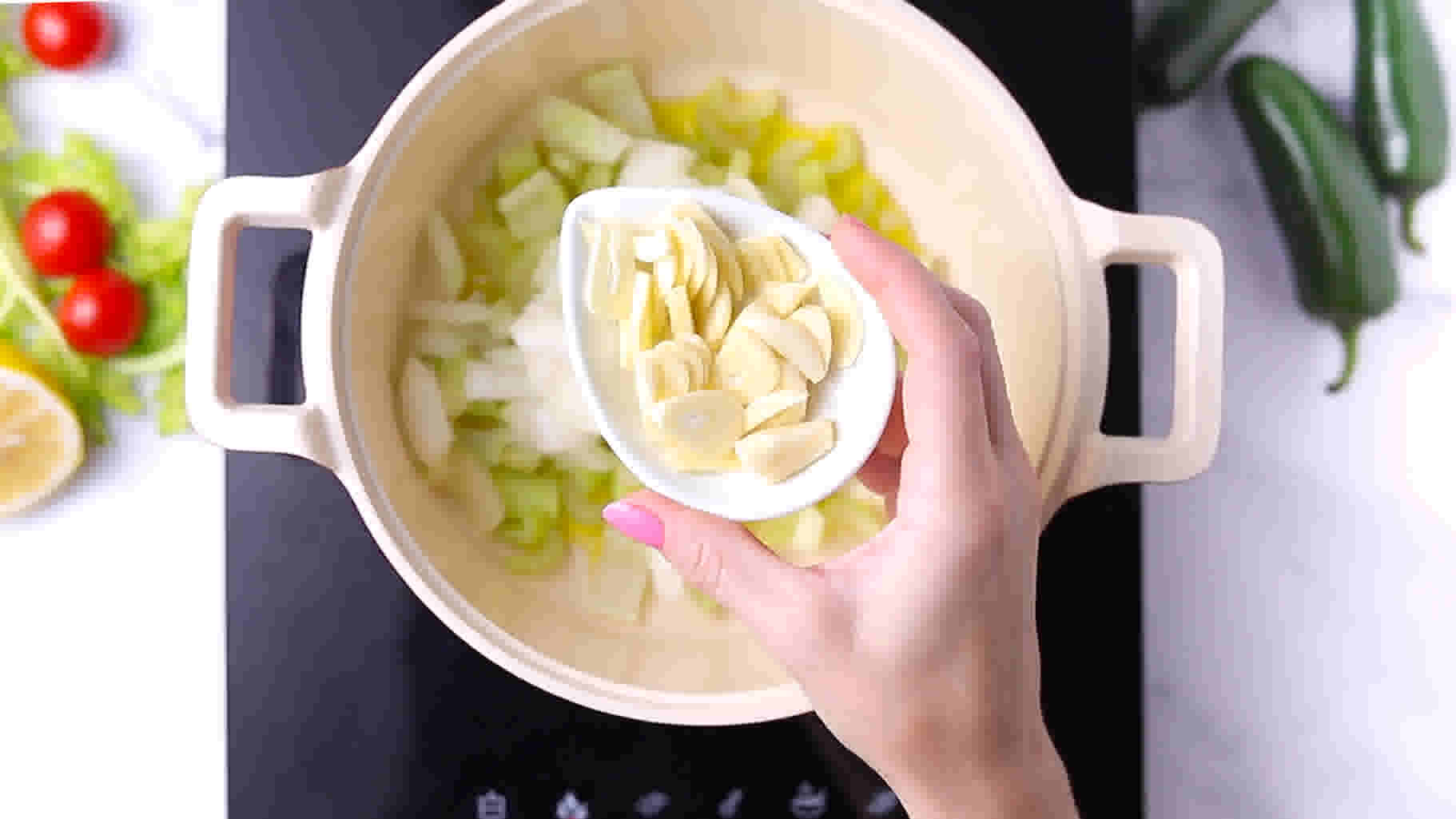 Step 3
Stir in the drained chickpeas, peas, green beans and tempeh.
Step 4
Stir in the vegetable stock, diced jalapeño, cherry tomatoes and nutritional yeast.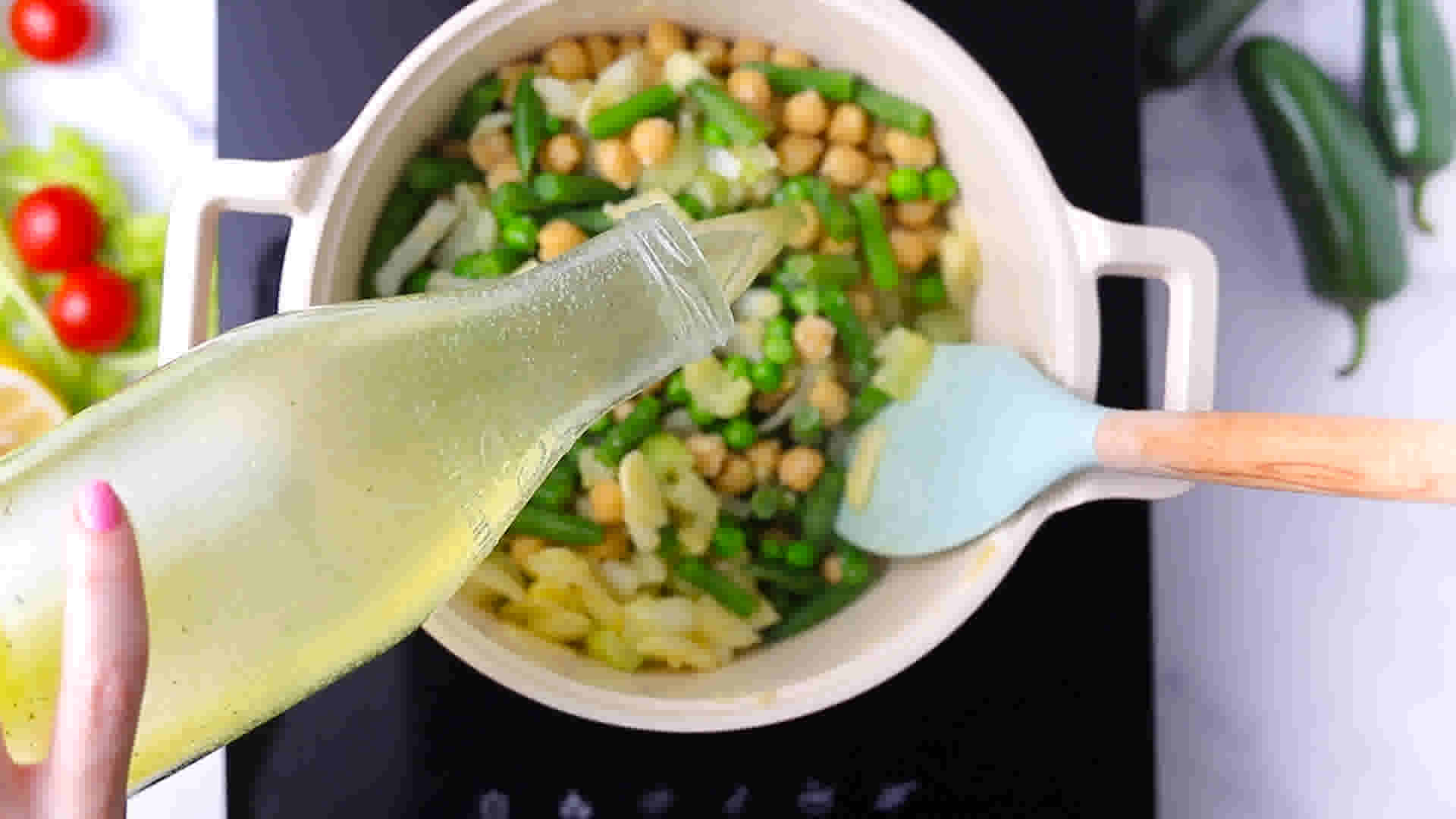 Step 5
Stir in the tomato paste, oregano, salt and pepper.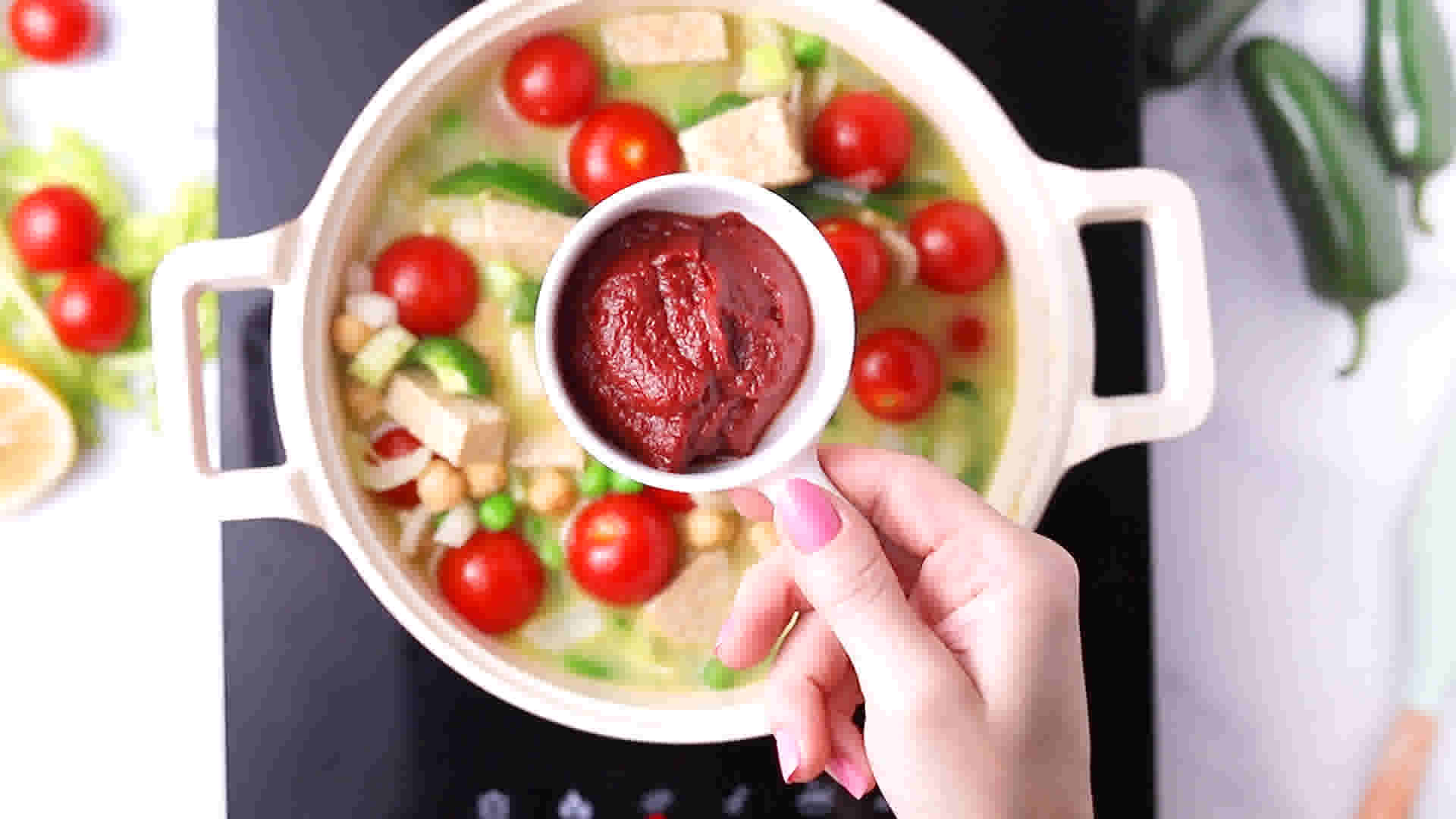 Step 6
Bring to a boil and then simmer for about 25 minutes.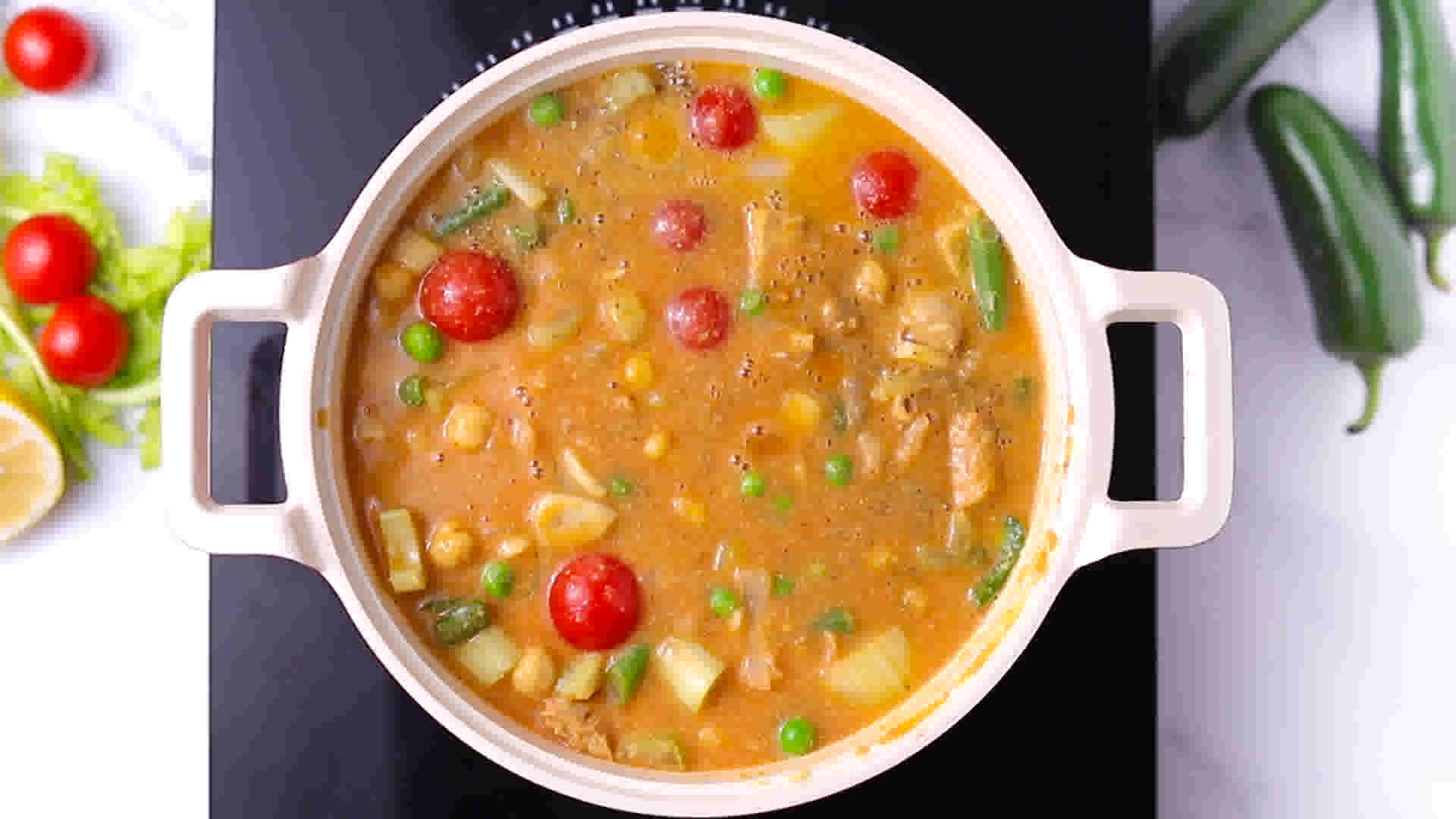 Step 7
Stir in lemon juice and serve.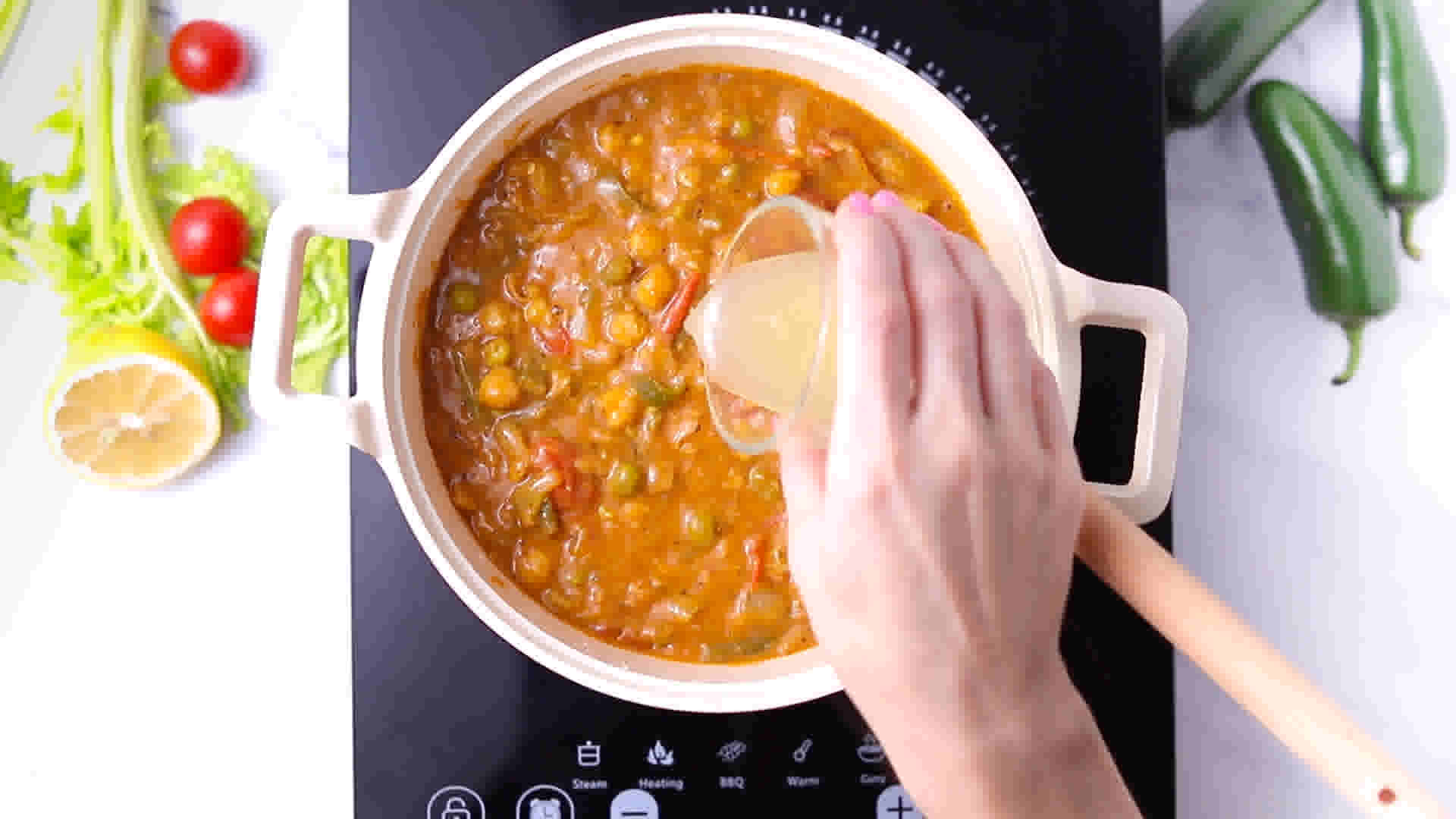 Step 8
Pair your vegan stew with a side of rice or rustic bread. Enjoy!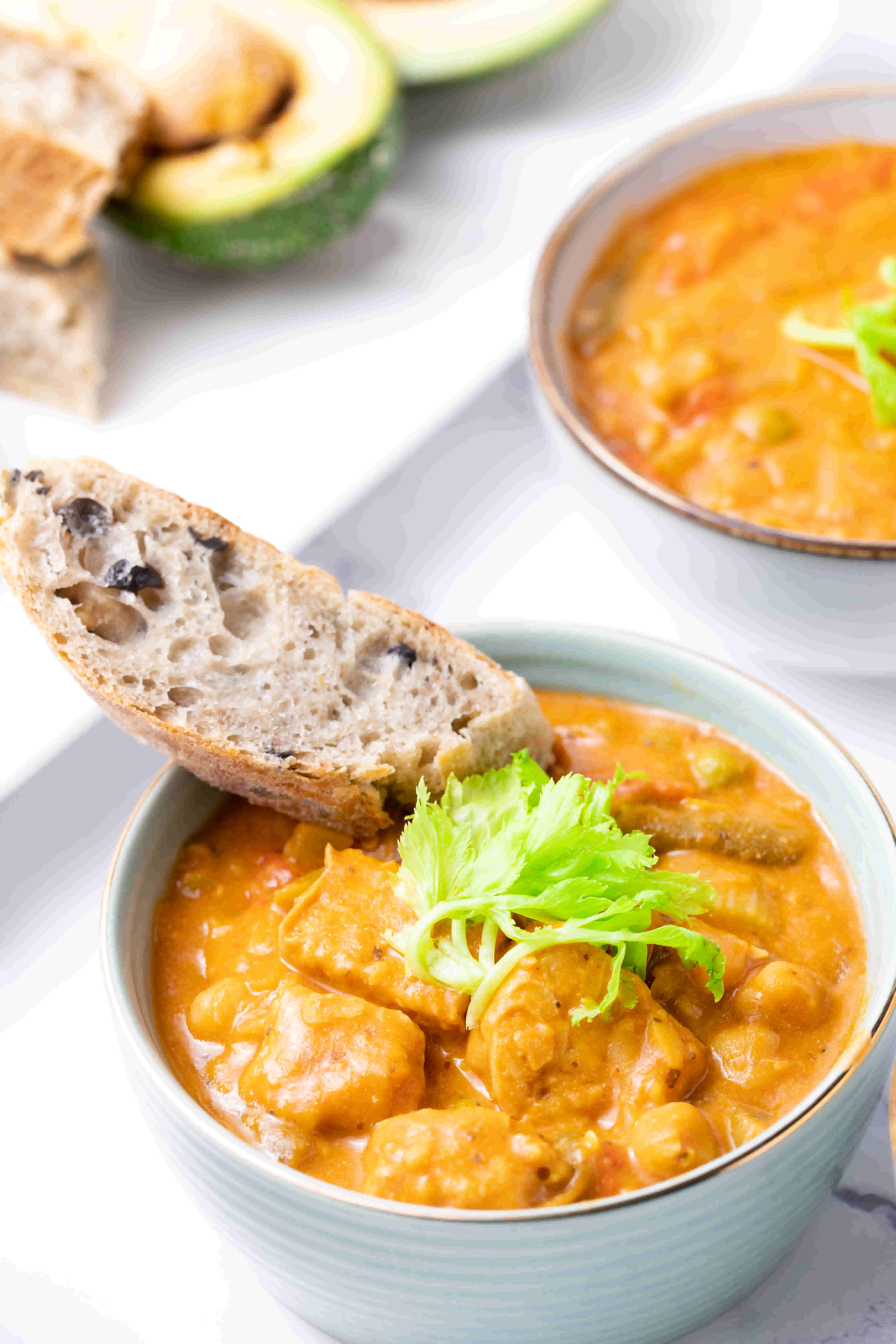 Notes:
Adjust the number of jalapeños for your preferred level of spice.
Instead of cooking this recipe stovetop, it can be adjusted for the Instant Pot. In the pot of the instant pot on the sautè setting, cook all of the ingredients in the same order, close the lid, then cook on the soup setting for 25 minutes. Vent and release the steam. Then stir in the lemon juice.