Crab fried rice, a popular Thai staple, is full of flavor and fragrant aromatics. This dish is a great way to use leftover rice and can be made with either fresh crab meat or imitation crab sticks — whichever you prefer!



Ingredients
shredded cooked crab meat or crab sticks
Salt and pepper, to taste
Get Ingredients Delivered or

Create a Shopping List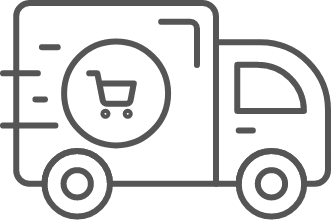 Directions
Step 1
Measure 350 grams (about 12 ounces) of cooked jasmine rice. For this dish, the rice should be slightly dry and using leftover rice that's been refrigerated works very well. Heat 1 tablespoon of sesame oil in a frying pan, wok or skillet over medium-high heat. Add in the egg and swirl to spread around the pan. Cook the sheet of egg until cooked through, then break it into pieces. Season with salt. Transfer to a bowl and set aside.
Step 2
Add another tablespoon of sesame oil to the same skillet. Add in minced ginger and garlic. Cook for 1-2 minutes, until fragrant and aromatic.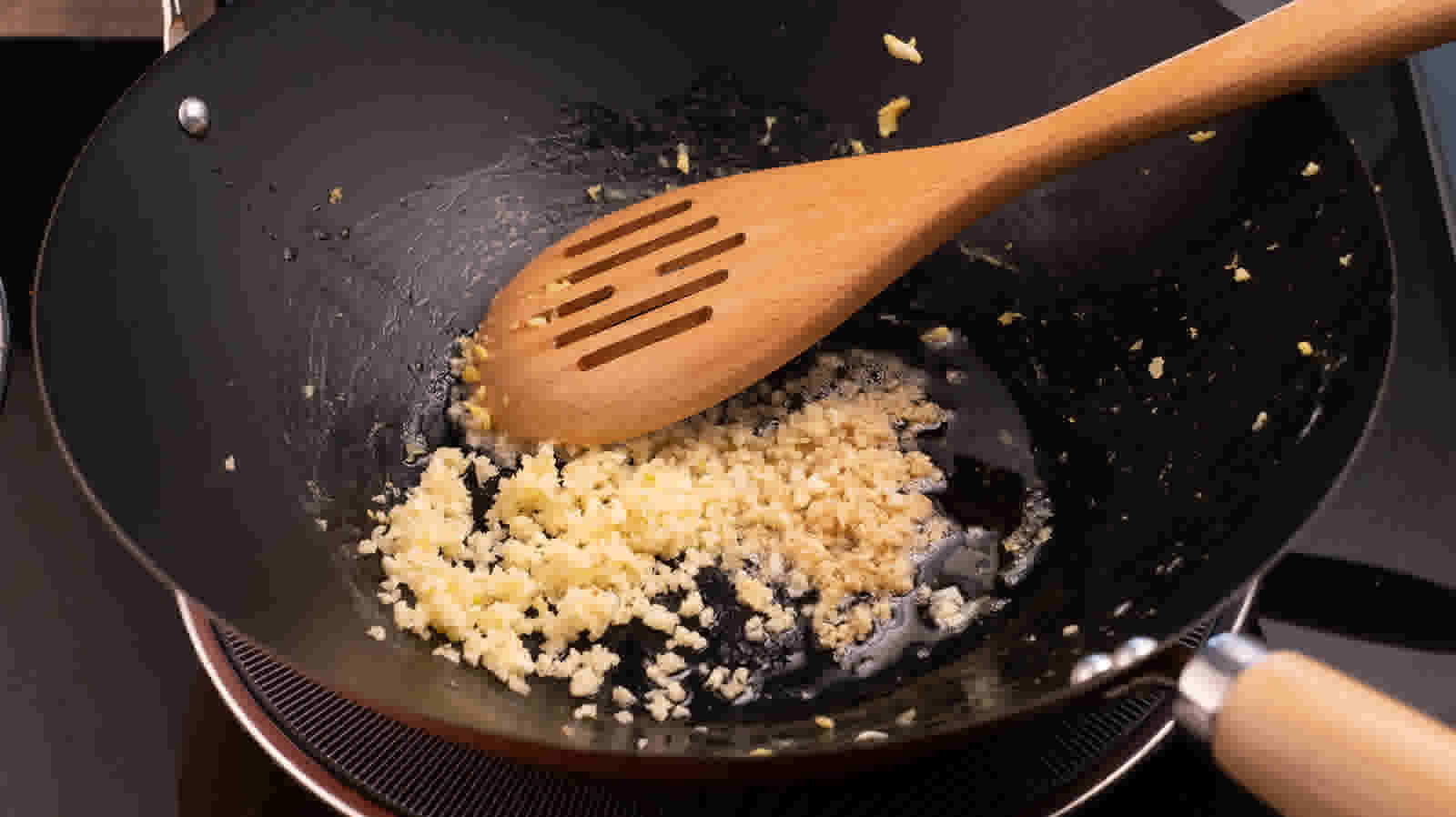 Step 3
Add the chopped lettuce to the pan and cook until slightly wilted. Add in the crab and warm through.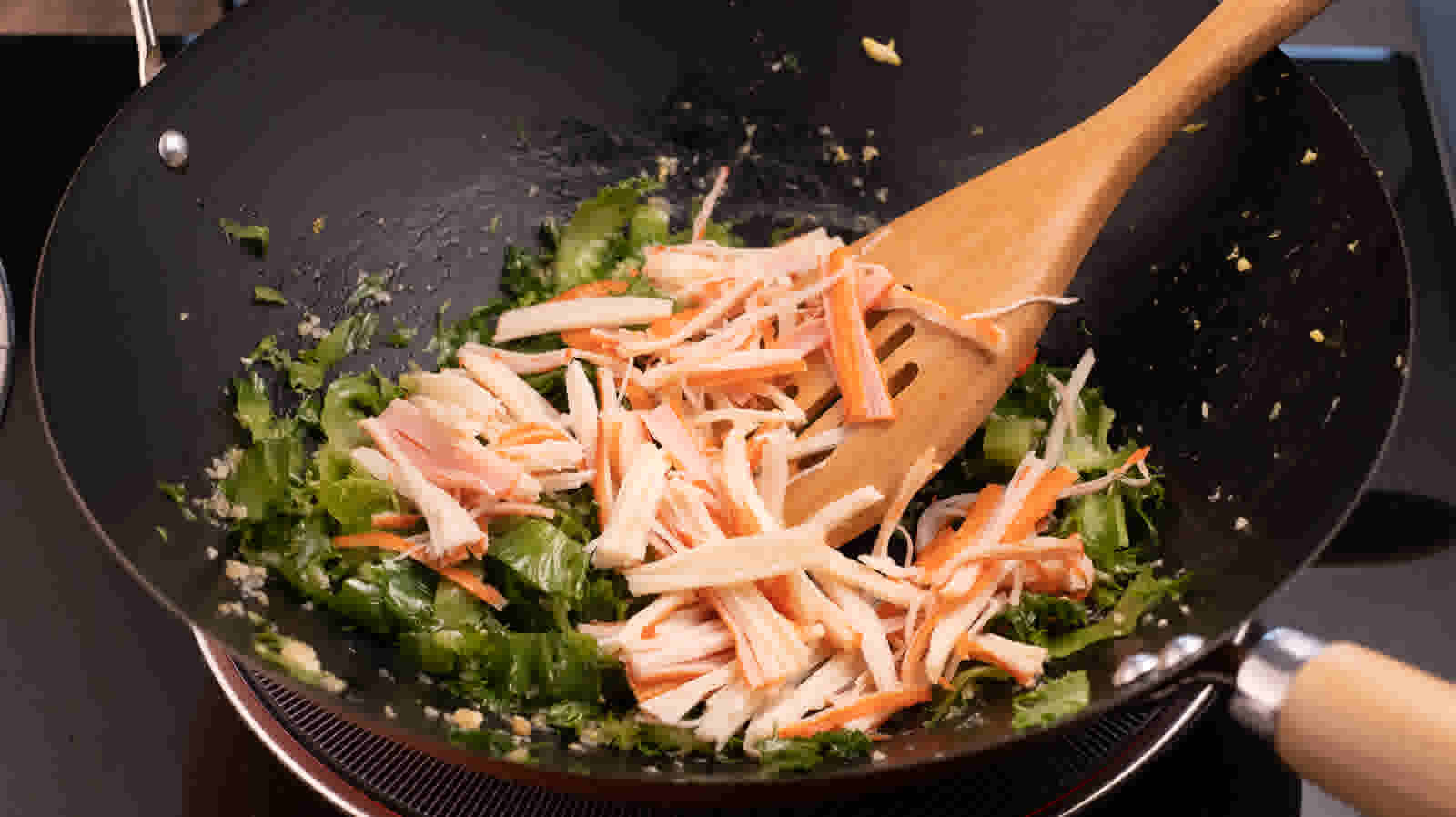 Step 4
Push all of the ingredients to the sides of the skillet. Add in the last 1/2 tablespoon of sesame oil and the rice to the center of the pan. Stir to coat the rice in the oil.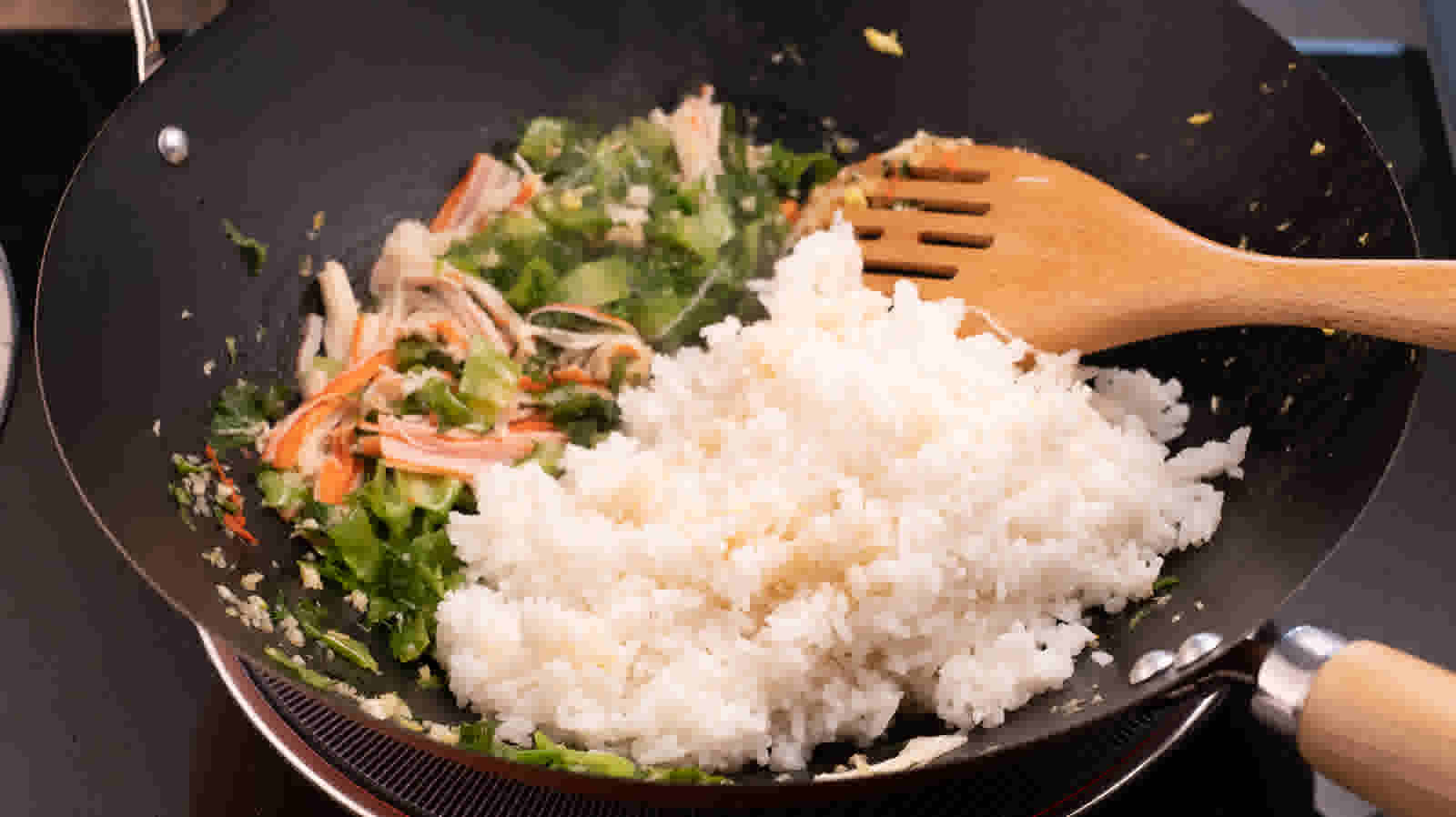 Step 5
Once the rice is coated with the oil, mix all of the ingredients in the pan together. Add in the cooked eggs and the chopped spring onion. Season to taste with salt and pepper.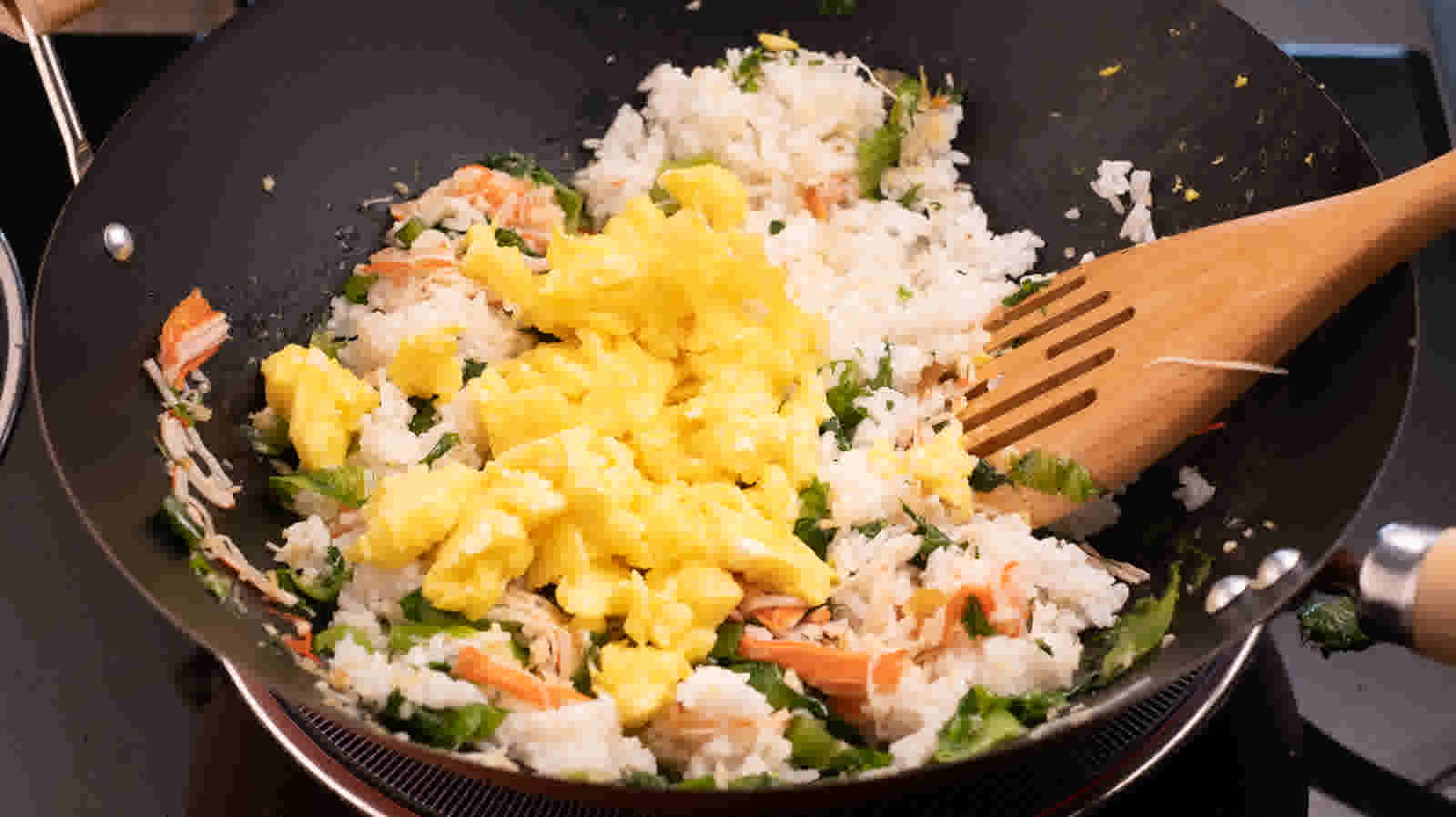 Step 6
Mix together the fish sauce and sugar. Add to the rice and cook for another minute. Turn off heat.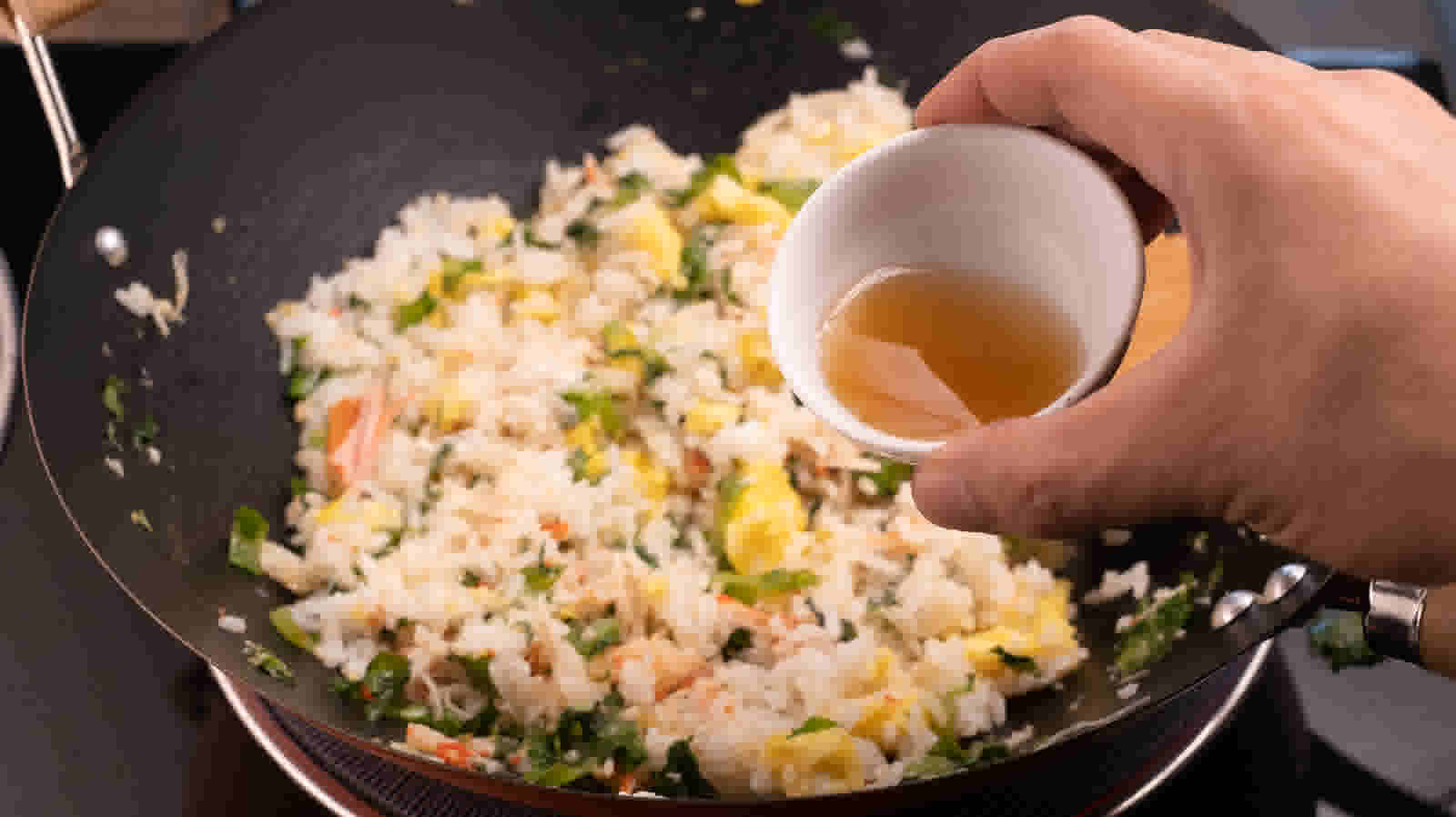 Step 7
Garnish the crab fried rice with chopped cilantro and a pinch of chili flakes.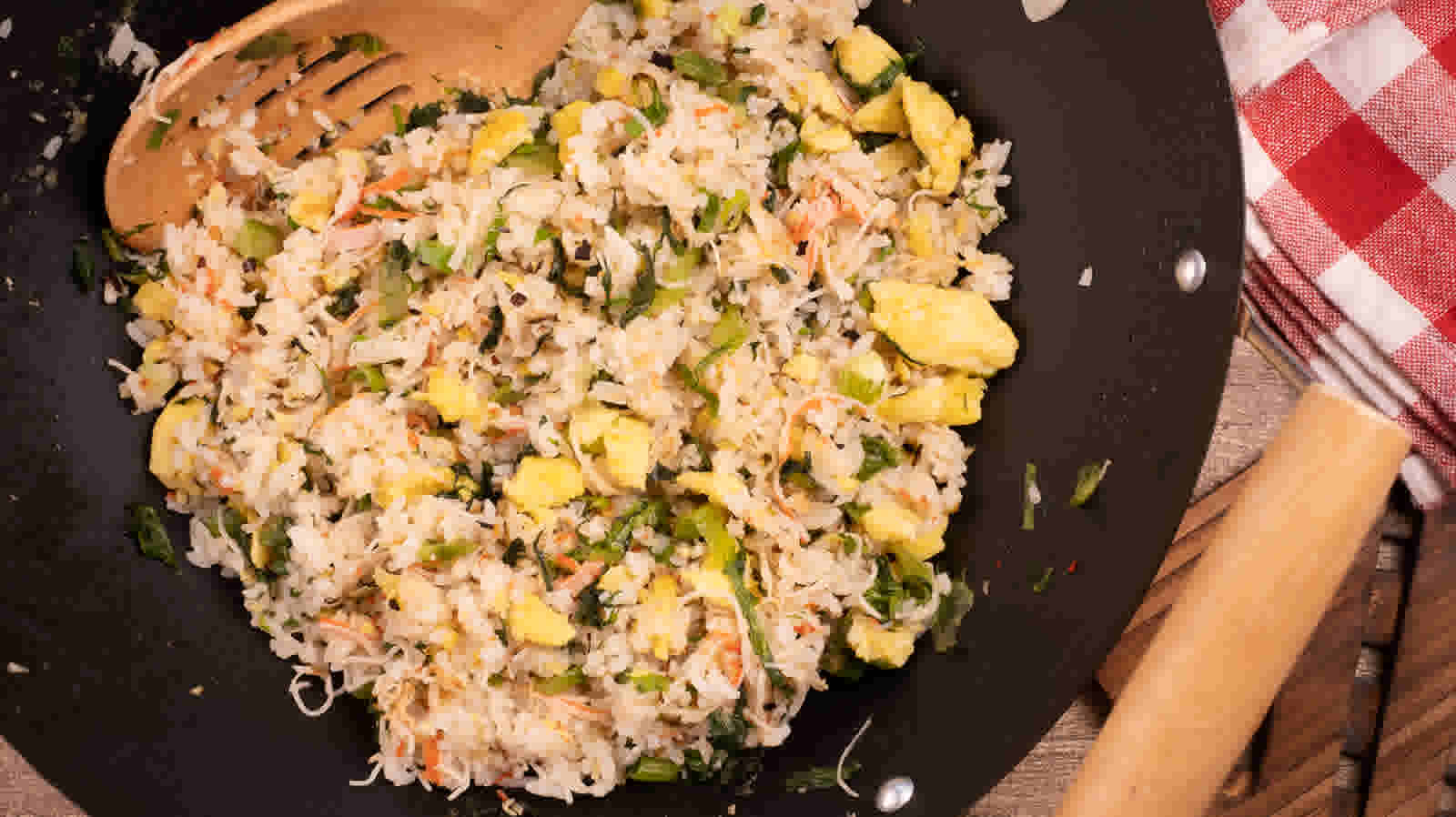 Step 8
Plate and serve immediately. Enjoy!