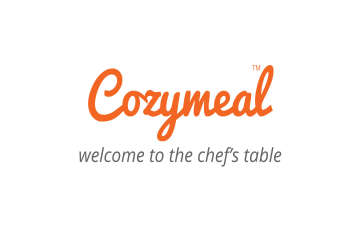 Chef Federico
Verified chef
Food safety certified
(119 reviews)
Chef Frederico has had a strong passion for cooking since he was a teenager, beginning his culinary career working as a waiter and as a manager in the restaurant business in his home country of Italy. Chef Frederico then came to the U.S. and his culinary career continued to reach new heights. Now, he is sharing his skills, knowledge, and gastronomic prowess in an array of incredible and delicious culinary experiences!
Cozymeal guest reviews for Chef Federico


What a great class!! Federico was so accommodating with us and the food was delicious. Thank you so much! We loved it. Would recommend


Had a great time with Chef Federico! Took my Mom for her birthday, we made some great desserts. Chocolate moose was to die for. Federico was friendly and professional.


Chef Federico was welcoming to us from the very start! We walked in to a clean and beautiful home, freshly prepared food to snack on, and everything organized to learn to cook delicious food together. He shared stories and chatted with us along the way. What a great evening! We can't wait to cook with him again.


We really enjoyed meeting Federico; the class was excellent and the food was great!


We haven't done much the last few years with the pandemic, so we decided to treat ourselves and go for a cooking class. Very worth it! Chef Federico was so welcoming and hospitable. In addition to the meal, he was kind enough to prepare some appetizers (the white beans and shallots??? I need a class on that in itself ?). The food was absolutely delicious… that gnocchi was *chef's kiss* and the strawberry mousse was amazing. Thank you again for the wonderful time!


Great Time


Fantastic evening. Thank you Federico! We had a great time.


A wonderful, fun experience. Chef Federico is awesome, friendly and knowledgable. We learned a lot! And we feel inspired to try and make the new dishes we learned in class in our own kitchen soon. Loved the whole evening!


I really enjoyed the class! The menu was delicious, the host was friendly, and the instructions were clear and easy to replicate at home. It felt like a very personal cooking experience even with a group of strangers, thanks Chef Federico!


Susan & Natan
06 Jun 2022
Chef Federico was very organized and ready to meet us where we were with cooking experience and food needs and preferences. It was a very nice evening at his place, ending with a delicious meal!


Had a lot of fun, food was great!


Federico was an excellent host and guide for our Italian dessert lesson. His knowledge of food and world culture shined as he walked us through our experience. We highly recommend his class as a great date opportunity, or for anyone looking to expand their culinary horizons. The desserts were delicious + we had lots to bring home and share with our friends. Enjoy!


Dinner blew me away and we learned so many things we can do in our own kitchen.


Outstanding experience. Chef Federico made the whole event so enjoyable. And, of course, the food was amazing! I will definitely book again soon.


We took the vegetarian cooking class with Chef Federico, who was very hospitable, friendly, and personable! We enjoyed cooking with him and making our fresh pasta from scratch! He responded quickly to my messages, and took dietary restrictions into highest consideration. Since the two of us in my party were the only ones in our particular class, we were even able to upgrade the dessert to a strawberry mousse, which was delightful! I highly recommend Chef Federico and guarantee you'll have a lovely experience.


We had a fantastic time with Chef Federico. He was very friendly, helpful and showed us what to do every step of the way. The class was both informative & hands on and the food was delicious!


Had an amazing time with chef Fredrico. He had a very organized class and made sure to explain all the steps and important tips. Highly recommend this to anyone considering it!


Chef Federico was great! He is a true expert and made sure everyone had a task in the baking process. The recipes came out so well, and we had a great variety. He was super welcoming and even provided soft drinks and snacks. Highly recommend!


Chef Federico was outstanding, patient and kind. Our group had a great time and the food was delicious!


We had a great experience with Chef Frederico and would absolutely use him again! Thank you very much -- tons of fun and a wonderful culinary experience :)


Super nice and organized!! It was so much fun!! Thanks again for an amazing night :)


My husband and I had a wonderful time ! Learning how to make pasta was awesome .. Chef Federico was very respectful and everything well organized and clean! It was nice to meet great people and share a meal together ! Will definitely do this again !


Chef Federico is the best of both worlds, he taught us a lot about cooking & Italian cuisine and, we very felt welcome in his kitchen as he is also a warm and generous host - Great overall experience!


Chef Federico was wonderful!


Chef Frederico was well prepared and made sure we all felt comfortable and contributed in the kitchen. He explained the dish well and is very personable. Overall great experience and would 10/10 do it again!


great experience and so much fun!!! Would absolutely recommend to anyone- chef Federico is the best!!


Great experience! We created delicious food, Federico was an extremely thoughtful chef and his space was spotless. It was a perfect birthday gift!


Such a wonderful night! Chef Federico was very kind and inviting, the food was delicious and I feel confident I can make this meal again! Will absolutely come back~ you can't go wrong with an evening like this!! Highly recommend.


Chef Federico was so calm, friendly and a great teacher! Never did I imagine a fully vegetarian meal would be so satisfying and delicious...the stuffed vegetables were ridiculously good, the gnocchi was FABULOUS and the dessert was heavenly. I can't wait to book again!


Our team had a great time. Chef Federico was super sweet and made sure we felt welcomed in his home. The recipes were great and we couldn't have asked for a better experience. Highly recommend for anyone looking for something different to do as a team building or with a group of friends.


Federico was really great and I loved his cooking class. He had everything set up nicely and ready when we got there and he went out of his way to make it a fun and informative experience. Thanks so much for the great class and the food was delicious!


Chef was so nice and accommodating! Beautiful kitchen! He had everything we needed and some! Also, it was cool talking to him about him & his Italian roots while cooking an Italian dish ! Perfecto!!


Federico did a great job guiding us through the recipes. The whole evening was very calm and enjoyable and things turned out very well!


I have nothing but praise for Chef Federico -- the food, his home and his demeanor. Chef helped us create a menu that would work for multiple allergies and still be delicious. He stood back and let us make a mess (and eventually a meal) and guided us along the way with great patience and warmth. The dinner came out tasty and the process was so much fun. If you have a special occasion -- birthday, bachelorette, celebration of any kind -- I highly recommend Federico's class!


Chef was AMAZING! He was kind, he was patient and he was excellent at guiding us through the dinner. The food was amazing and I'm definitely coming back!


Chef Federico was absolutely amazing! We had such a great experience in those short two hours. Can't wait to book again!


Chef Federico was a wonderful host to me and my boyfriend. It was our first ever cooking class, and we are both beginners, but it could not have gone any better. Chef Federico made sure to go through each step of the cooking process thoroughly and answer any questions we had. The great conversations were definitely a bonus! I definitely will be signing up for another class of his in the future!


I took the Italian Desserts class with my 12 year old niece. Chef Federico was amazing. Extremely nice, patient, and I would highly recommend his class. We had a phenomenal time!


This is was an awesome experience. The team and I had a great time bonding and we learned how to make a few new dishes! Chef Federico was a great teacher and a phenomenal host!


It was a great experience and Chef Federico was amazing! I will definitely be telling people about it.


I had such a great time with Federico. He was very welcoming and personable. I would highly recommend!


Chef Federico was very nice and with his direction the meal came out nice.


Great team building event.


As a 60th birthday celebration, our group of 15 enjoyed an Italian cooking class with Chef Frederico and it was a great success. The chef was very accomodating and communicated promptly regarding any questions/concerns we had. The cooking lesson was great for both the amateur chefs and cooking novices in our group and the dinner was delicious. We would highly recommend Chef Frederico for your next team building or group event.


Chef Frederico was great! He talked us through the whole process of making delicious food, what ingredients we were using, etc. we had a ton of fun and will definitely do this again!


Chef Federico hosted my daughter and me for Cooking Class in his home last night. Chef Federico persistenly worked to find a convenient time to accomodate Covid and made sure we all felt welcome and safe during these extenuating circumstances. All precautions were taken, including ability to social distance, masks and gloves and plenty of hand sanitizer. He providing each of two couples with individual utensils and supplies to avoid any cross contamination . The meal of veggie appetizer, spinach gnocchi and strawberry mouse was delicious! Cant wait to make at home !


Outstanding team building cooking class! My colleagues individually reached out to me to let me know what a fantastic and fun experience it was. I will definitely be planning more of these private classes with Check Federico throughout the year!


Chef Frederico was fabulous! The meal was thoughtfully planned, and absolutely phenomenal tasting! He was patient and detailed when teaching new dishes or techniques, but didn't make us feel silly or inexperienced. He spoke about his home in Northern Italy and was fascinating to learn from! We highly recommend booking a class from him! We will definitely be a return client!


Chef Federico was extremely patient with everyone and I learned a lot about foods that we weren't even making! He was also extremely hospitable and made us feel welcomed. Would definitely take another class of his!


Chef was incredible at creating a relaxing and inviting environment while also teaching and guiding us along our menu. Would definitely recommend to anyone who wants a fun cooking experience.


We had so much fun! Chef Federico was great and the food was delicious. 10/10 would recommend.


Had a great time cooking great food with Federico!


Federico was awesome! So was the food! We had an incredible time


Chef Federico was excellent. Very gracious host, attentive and made good conversation. He was very patient and explained everything he did or expected us to do. It was an excellent experience and I will definitely take another class.


Chef Federico was wonderful and accommodating. He allowed us to adjust the time so we would not be late. Once we arrived, he was ready to roll. The class itself ran smoothly and the Chef was very informative. The food we prepared was delicious. We look forward to our next class with Chef Federico.


Chef Federico was wonderful! We truly enjoyed the cooking techniques that he shared and felt that he did a great job of meeting each of our guests where they were. We highly recommend and would definitely book with him again :)


We had a very nice experience! The chef was very friendly, and his apartment had tons of space. It was well put together with very good snacks waiting for us, and all the food we made was delicious. Everything was easy to make, and we're very excited to try it at home.


Thank you Chef Frederico! Very friendly and made the class very interactive and enjoyable. Would definitely do it again.


Chef Federico was outstanding. Fantastic food and wonderful host. Highly recommend!!


Fantastic cooking class with Chef Federico. We did the Italian Class. Everything was delicious. He is Super patient. Super fun date night! Hands on cooking! You will learn a lot.


Fantastic food and great experience with chef Federico. He was a super host. He was on top of everything that needed to be done, everything was very clean and he kept the class moving at a good pace with seamless transitions into each step. Highly recommend!


We had a wonderful time cooking with Chef Federico making this delicious Classic Italian Fare. Chef taught us about the planning and intention behind each dish, and gave us helpful tips for experimenting with these recipes in the future. Hearty stuffed vegetables, irresistible handmade gnocchi, and heavenly strawberry mousse...what a treat! Chef gave us some space to have our own private experience as a group, but was also there for friendly conversation and assistance when needed. We loved the experience and the food was FANTASTIC! Thank you!


Thanks for a great evening Federico. We had the best time with you. I've always wanted to make pasta from scratch and know I know how! Thanks for all your tips and conversation. Barry & Vinay


Such an amazing experience. Chef Federico was very instructive and a pleasure to learn from. The food was delicious! We'll be making the pasta again on our own!


The Italian cooking class with Chef Federico was a birthday gift from my children. The experience was enjoyable from the moment we entered Chef's cozy row house. Chef greeted us with hors d'ouevres and photocopy sheets of the recipes we were to prepare. Chef expertly explained the process and highlighted the unique ingredients. He patiently guided us through the preparation of each course. The end result was a sumptuous Italian meal with my family!! Bravo Chef Federico. We will check your website for future events!!!


Federico was nothing short of fun, informative, and gracious chef and host. I can't wait to take another class!


The class was great! Chef Federico did an amazing job, would definitely take another one with him.


Chef Federico was very nice and knew what he was doing. He thoroughly answered everyone's questions. Of course, the food was delicious. I would make a future reservation with Chef Federico in the future.


We had a fantastic time. Chef Federico is a great teacher and was a pleasure to learn from. We would highly recommend his class and the desserts were delicious


I booked this experience for my husband's 35th birthday and it couldn't have been better!! We enjoyed our time and Chef Federico was wonderful! We learned so much and enjoyed our dish. I can't wait to book again. Thanks for everything, Chef!


Was a great experience, learned and enjoyed the delicious results!


Chef Federico was awesome! We had a great time learning to make panzanella salad, pasta and sorbet. Chef Federico was so patient teaching us the technique for making pasta. He was very accommodating to dietary restrictions and allergies. I highly recommend signing up with Chef Federico - we will again!


We had a very nice time.


I booked Chef Federico as a team-building/end-of-year social event for work and the event was fantastic! Chef Federico was a great host and made us all feel welcome. He made sure we all felt involved and that the food came out fantastic - everything was so delicious! We all had a great time and my team has been coming up to me all week to let me know how much fun the event was - I highly recommend!


Federico did a great job teaching us how to make three delicious Italian dishes! He was very patient with us, answered all of our questions and walked us through the entire experience!


I signed up a friend and I for a cooking class with Federico for my friend's birthday. Before the class, Federico reached out to see if we had any dietary restrictions or allergies which I thought was quite proactive. The class itself was very intimate and enjoyable. We were able to get as hands-on as we wanted, and Federico knowledgeably answered all our questions. The food was fantastic and I feel I would be able to incorporate the dishes into my regular cooking. I would highly recommend one of Federico's classes.


He was excellent! Great teacher Great Chef Nice kitchen Great menu Would do it again!


Outstanding. Fredrick was knowledgeable enjoyable and fun. We learned new techniques for preparation in addition to the meal we made


It was such a great experience. Frederico is knowledgeable, entertaining, and open about his process. Would love to learn another dish from him.


Excellent! Had a great time!


Chef Federico was warm, welcoming, and easy to learn from. And the recipes were great! I especially liked the stuffed squash and tomatoes.


Federico was very nice, easy to talk to, and made us feel at home. He greets you with snacks and you are allowed to bring alcohol. We made gnocchi with a twist (no potato) which was very good. He is also very good at accommodating dietary restrictions as well as being health conscious with his cooking. Could not recommend enough.


Chef Frederico prepared a delicious 3-course meal!!! He explained the cooking process step by step. It was fun cooking along with him and he was a great conversationalist as well. We felt right at home with Chef Federico.


What an awesome way to spend the morning! Chef Frederico was an amazing host. He was patient and our time with him was relaxing. The best gnocchi was one of the best things we have ever eaten! We would definitely book with Chef Frederico again!


Chef Federico was great! The food was yummy and he's a great teacher. Highly recommend.


Chef Federico was a joy to work with, he was very informative and taught us new techniques we have never used for baking. He purchased the finest ingredients for our session and everything tasted amazing. Would recommend for anyone who enjoys Italian desserts, or dessert in general.


Super nice guy and great food!!


What a wonderful way to spend an evening - Chef Federico was an absolute fantastic host. The night was relaxing, exciting, and educational. Chef Federico was extremely knowledgeable and took the time to really explain every step of the process. I cannot say enough great things about the entire evening. I would definitely do this again!


Estuvimos muy contentas con Federico! En primero lugar su hospitalidad, su casa muy bien puesta y muy limpia!!! Cuida mucho los detalles. Nuestro grupo de niñas de 12 años, no podían creer que les tuviera preparado un "brake" con carnes frías, fruta, refrescos, botana, etc. Increíble! Este fue el primer menú que hicieron, 1 de 3, y estaban encantadas con los instrumentos de trabajo, porque tenía el instrumento necesario para cada cosa. Un detalle que tuvo con las niñas fue que les picó la cebolla antes de que llegaran para que no "lloraran... por ser pequeñas. Les gustó mucho el menú, y lo que mas nos encantó fue el comentario de una niña que dijo: "Ahora ya me gustan las verduras!". Hasta eso logró Federico!! Esperamos que el próximo año nos vuelva a dar las clases este super chef! Mil gracias por todo!!


Federico es un super chef!! Además de lo que puse en otro review, en este menú nos encantó la combinación de rissoto con kiwi, nadie de las que fuimos lo habíamos probado anteriormente. Lo que me encantó de Federico, fue que no a todo el rissoto le puso el kiwi, por si a alguna niña no le gustaba y como quiera lo pudiera probar. Este fue uno de los muchos detalles que tuvo Frederico con nuestro grupo de niñas de 12 años. Los tiempos muy bien llevados para cada parte del menú.


Nuestra experiencia con Federico fue increíble! En primer lugar por ser hospitalario, su casa muy acogedora y tuvo siempre muchos detalles con nuestro grupo. A pesar de que eran niñas de 12 años, fue muy paciente y muy buen maestro. Las niñas y los adultos que las acompañamos quedamos muy contentos con la clase y todo el ambiente que ahí se dió. Los menús están muy completos y los ingredientes que utilizó de muy buena calidad. Gracias Federico!!


I had a very nice time and learned recipes that I can make at home!


What a great experience this was! I took my husband here for his birthday not knowing what to expect and I was so pleased with everything! The food was amazing and Chef Federico was wonderful. He made us feel very comfortable and even made my husband a special dessert for his birthday! Very professional, very friendly, very knowledgeable. We'll be back!


Had a wonderful experience cooking with Chef Frederico. He was well prepared and did a wonderful job of guiding us through the cooking process. The food was delicious and was simple enough so that I feel comfortable that I can make this vegetarian meal again. He was very kind and wonderful to chat with. I would highly recommend joining his classes!


Our experience with Chef Federico was amazing! My girlfriend and I had such a fantastic time cooking with him and another couple. The food we made was incredible and Chef Federico is an absolute master of flavor! We would highly recommend this class, even if you are not vegetarian. The end result was so delicious, I can still remember the taste of that gnocchi over a week later. We ate, drank, laughed, and learned some new culinary skills. We'd book again in a heartbeat!


When you want to try something a bit more hands on but with all the charm of the boutique cooking classes, you would be hard pressed to find a better night out than with Chef Federico of Cozymeal. He brings a dash of Italian cuisine, the rustic charm of northern Italy and blends them together for an enjoyable night in a relaxed atmosphere. Highly recommended. The gnocchi was to die for but this time I know how to make it myself.


It was a wonderful experience! Hope we have CozyMeal in Manila! Chef Federico was very accommodating. Very knowledgeable...he knows his stuff! The 3-meal course we prepared was very easy yet was so delicious.. I will do that at home, definitely. Keep on cooking chef! Cheers!


What a fabulous night! Federico was so amazing and fun. I loved the menu, everything was delicious! I felt like I was having dinner with close friends, thats how comfortable he makes you feel. I will definitely be doing this again and again...


My family and I really enjoyed our cooking class with Chef Federico. It was a great experience and the food was delicious.


Chef Frederico was very friendly and welcoming. The Italian Dessert Class was fun and delicious, the recipes were great for all levels. Highly recommend this class.


A lovely and fun experience for my husband's birthday! The menu was yummy and versatile. I'm sure we will use the recipes again. Chef Federico even made us a beautiful little birthday tart as a gift. Thank you.


the entire experience was incredible! Chef Federico is amazing, he walked us through each step, answered all of our questions. We learned about our dishes and the region they are from - and, thanks to daylight savings, we were totally late and he was just so gracious towards our mishap. We will be taking another class with him soon!


Chef Federico was extremely knowledgeable and made us feel right at home during his cooking class. His Italian background added some flavor to our meal & conversations! It was a pleasure working with Chef Federico. Highly recommend!


Federico was absolutely incredible. We had a wonderful time. We made frittata with a Parmesan mouse, kiwi risotto and crustado with marmalade. Everything was delicious. Frederico was informative and interactive. Recommend this to anyone and definitely will be doing this again!!


We had a fantastic time with Chef federico. He was very knowledgable about Italian cuisine, friendly and prepared all ingredients that made thee evening a success. Absolutely brilliant teacher and host!


Chef Federico made our experience one of a kind! His hospitality was outstanding, and the food was delectable in taste, sight, and smell!! I would recommend him to everyone! Thanks, Chef!


Our meal with chef Federico was perfect! We learned a lot and the food was delicious. He is a talented chef and an interesting, laid back and gracious host. I highly recommend this experience!


Federico was great! Very personable and helped make my girlfriend's birthday surprise special. Thank you!


Drawing on his Italian heritage, Chef Federico cooks delicious food with fresh ingredients. His warm personality shows both in his personal interaction and love of Italian flavors. Joining Chef Federico in his kitchen is a memorable and delicious experience.
Guest reviews for Chef Federico


Authentic Italian Cuisine. Thank you for another great evening!


Empanadas time! Federico uses multiple fillings: beef stew and cheese, tomatoes and mozzarella, and mushrooms as well. All of them great! Federico was a patient and knowledgeable teacher. I am ready do take another of his cooking classes.


I loved his version of the Cuban Beef Stew Ropa Vieja. Federico loves South America and he is always looking for some new tasty dish to cook. We had the beef stew with arepas which were perfectly executed. Great food and great company. Thanks!


Federico was amazing. Italian food is by far my favorite. I had the chance to spend several months in Italy and his dishes brought me back good memories. Not only is he an incredible chef, he's a well-prepared teacher. Thanks Fede for a fun and delicious evening


I know Federico sometimes cooks recipes that include fish and meat. However, a couple of weeks ago, he cooked for me a vegan dinner and it was amazing. The oven-baked acorn squash with maple syrup and cinnamon was a great idea for dessert. Five stars chef.


Risotto in north of Italy is as common as is the pasta. We eat it pretty often in my house. You can literaly use a number of different ingredients. The secret is how you cook it and the timing. Federico mix traditional Italian cuisine with new and particular ingredients. Risotto with kiwi was very original and tasty.


Last Sunday, Federico showed my husband and I how to make homemade pizza. His recipe (which includes a boiled potato in the dough) gives the pizza a kick of flavor and a fluffy texture. I loved the one with anchovies and capers and the four-cheese and red pepper flakes even more. Thank you, your pizza is always great!


Fede taught me how to cook a lot of dishes full of veggies. I don't consider myself a vegetarian but I really enjoyed his recipes. His gnocchi are full of vegetables and you can actually taste them.


Federico's desserts are great. His dishes are simple but full of flavor. I think his secret is that he uses fresh ingredients only and his moderate use of fat, like butter or cream. Thank you.


I had a great time and the food was delicious! Federico is a great chef and host. His pie with orange marmalade and chocolate chips was fantastic. I would definitely recommend him.
We use cookies to offer you a better browsing experience, analyze site traffic and personalize content. If you continue to use this site, you consent to our use of cookies Accept