This creamy macaroni and cheese recipe is a family favorite. The sauce is simmered with six different types of cheese and is guaranteed to be cheesy, flavorful and rich.



Ingredients
cornstarch slurry, as needed (see notes)
macaroni, cooked to al dente
Get Ingredients Delivered or

Create a Shopping List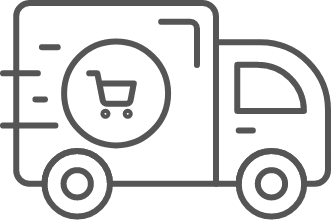 Directions
Step 1
Preheat the oven to 350°F. In a large saucepan, simmer the milk, cream, salt, sugar, chicken base and hot sauce together.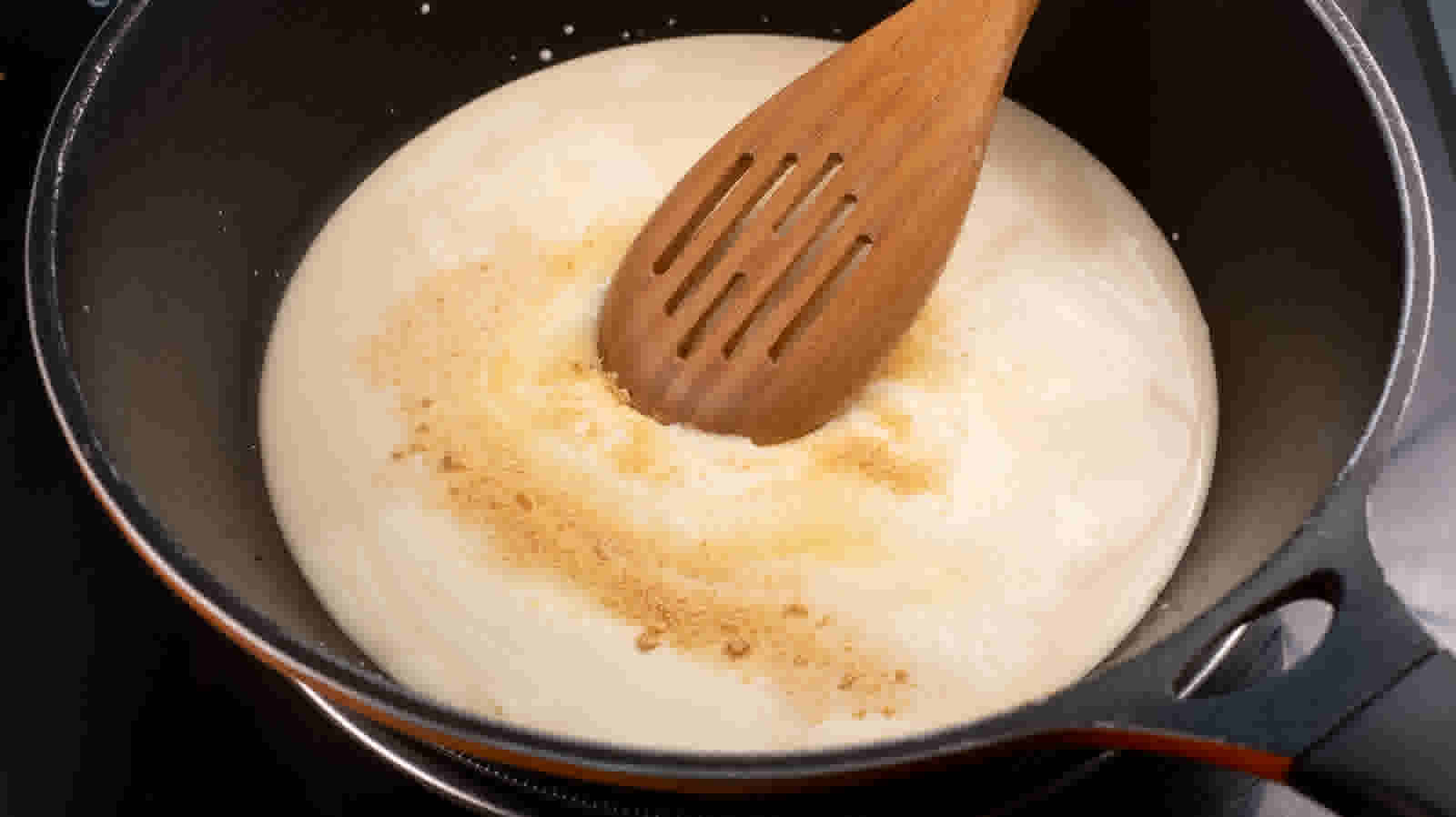 Step 2
Mix in all the cheeses together and thicken with the slurry until the sauce coats the back of a spoon thinly.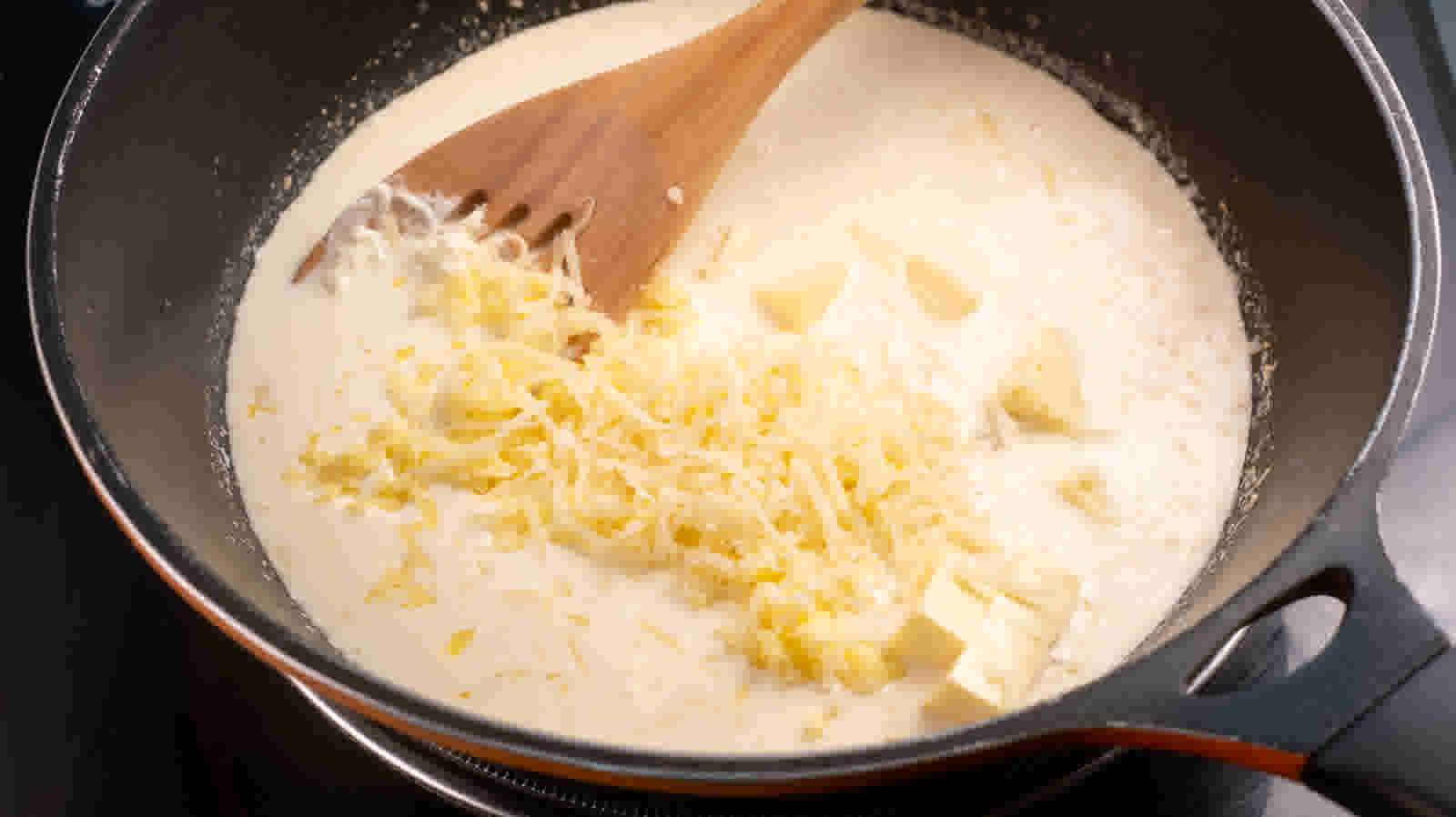 Step 3
Fold in the pancetta.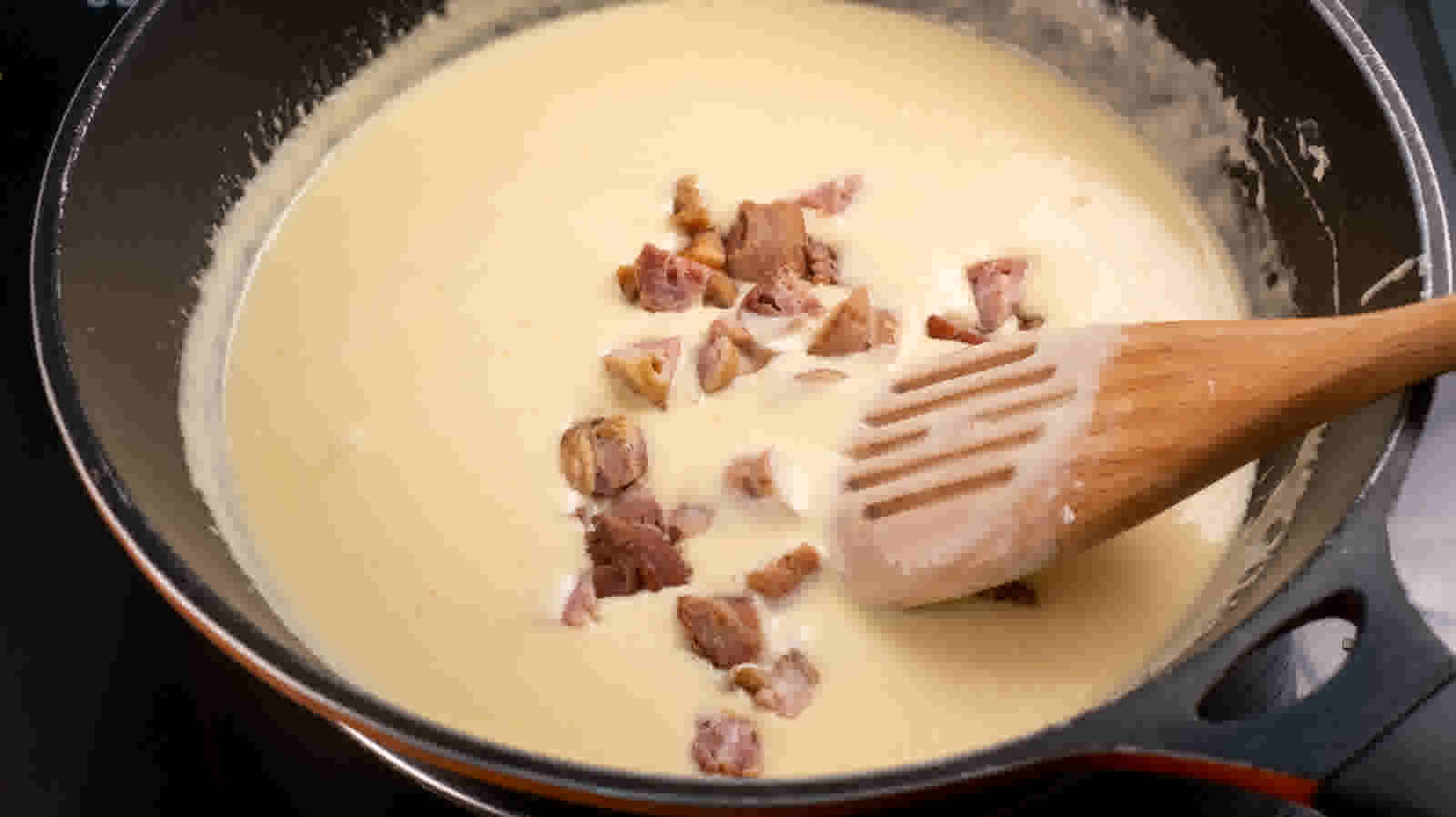 Step 4
Add the macaroni to the cheese sauce. Transfer the macaroni to a casserole dish and bake at 350°F until the mixture becomes bubbly and slightly browned, about 15-20 minutes.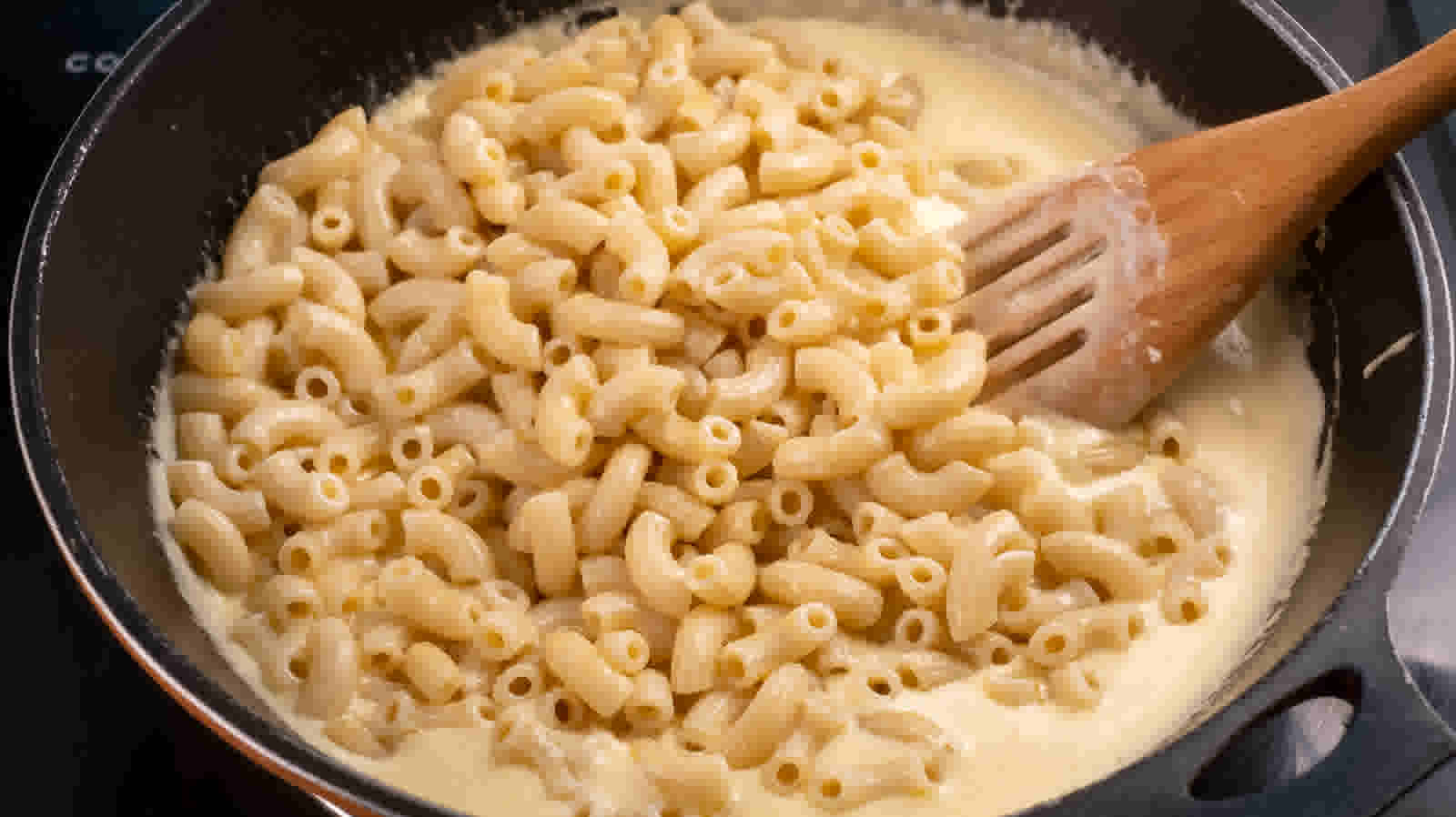 Step 5
Serve immediately. Pair your creamy macaroni and cheese with any main course. Enjoy!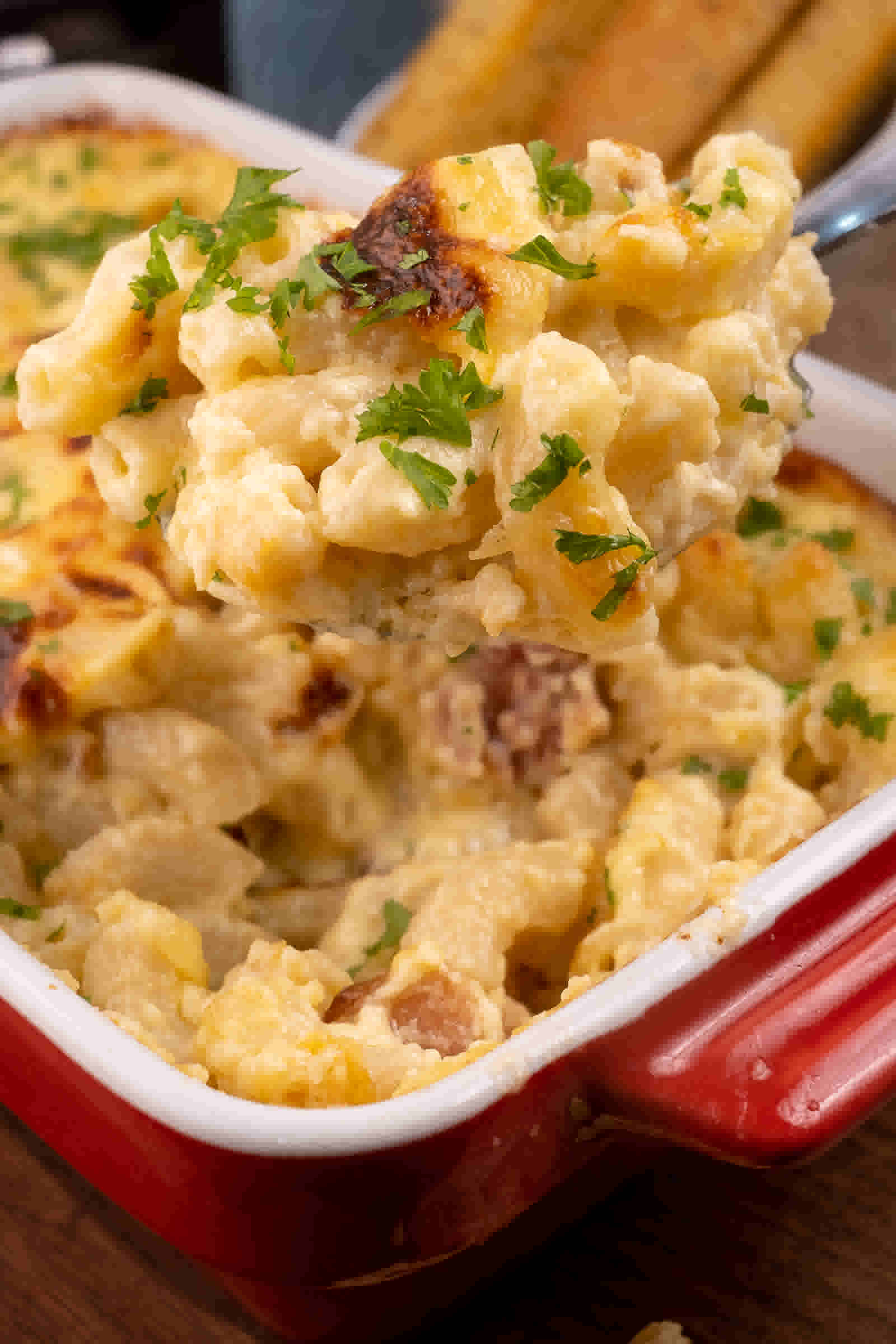 Notes:
For the cornstarch slurry:

A cornstarch slurry is a mixture of equal parts cornstarch and cold water used to thicken liquids.

Mix 2 tablespoons of cornstarch and 2 tablespoons of cold water until smooth.
Whisk in a tablespoon of slurry to the simmering sauce. Bring it to a boil and simmer for a minute to thicken.
If a thicker sauce is desired, add another tablespoon of the slurry and repeat it again.

For a crispy topping, add buttered bread crumbs on top of the macaroni and cheese before baking.