This fast and easy air fryer chicken wings recipe makes crispy fried chicken without breading or deep frying. Juicy chicken is enveloped in a delicately crispy shell and coated with a spicy pepper sauce for a piquant kick.



Ingredients
chicken wings, drums and flats separated
dill pickle chips, as garnish
white sandwich bread, as garnish
Get Ingredients Delivered or

Create a Shopping List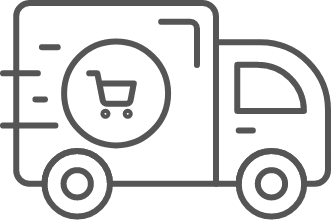 Directions
Step 1
In a large mixing bowl, add the chicken, oil, salt and pepper. Toss to coat.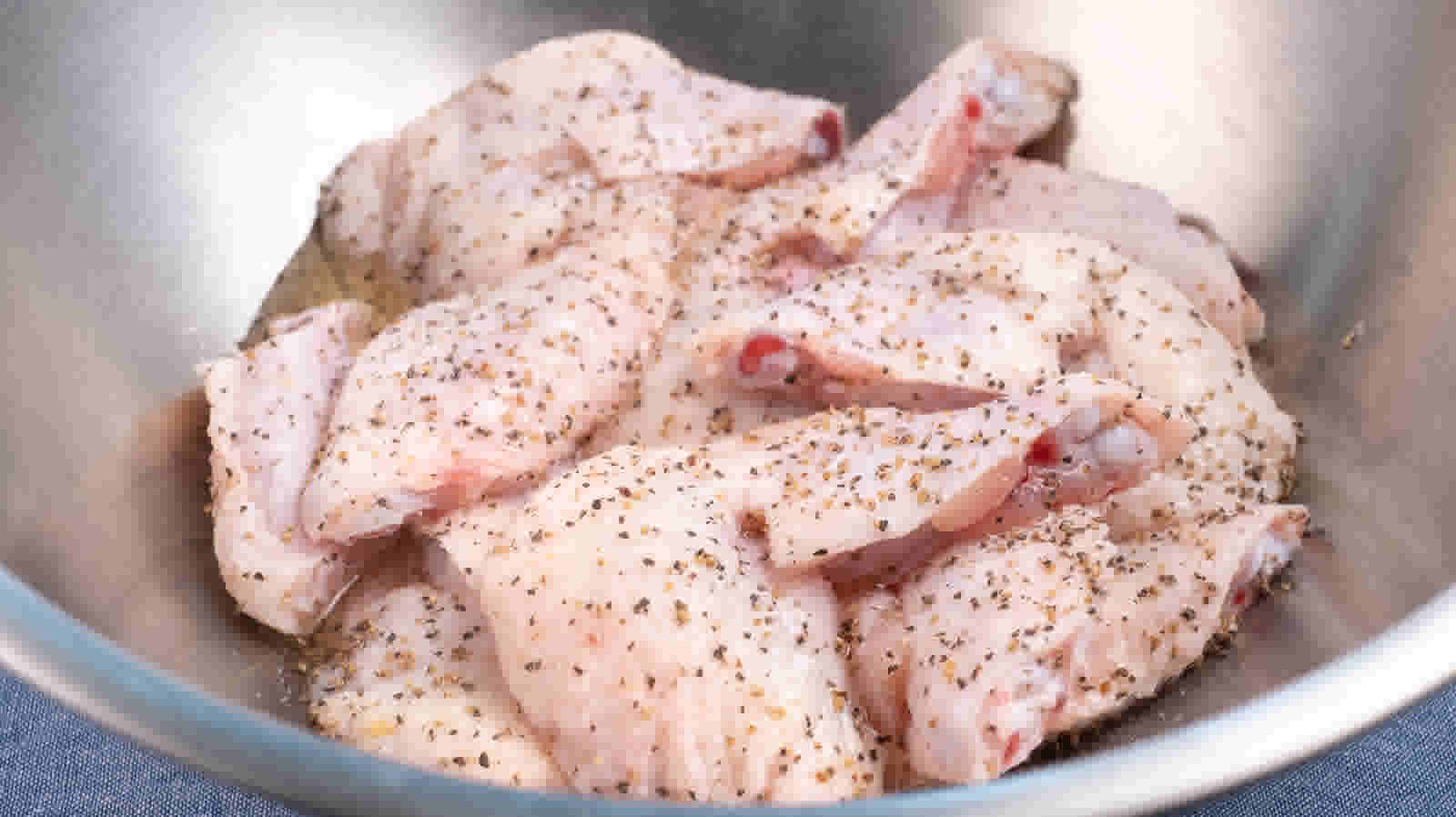 Step 2
Add the chicken to the air fryer basket, lining them up along the edge and filling the center.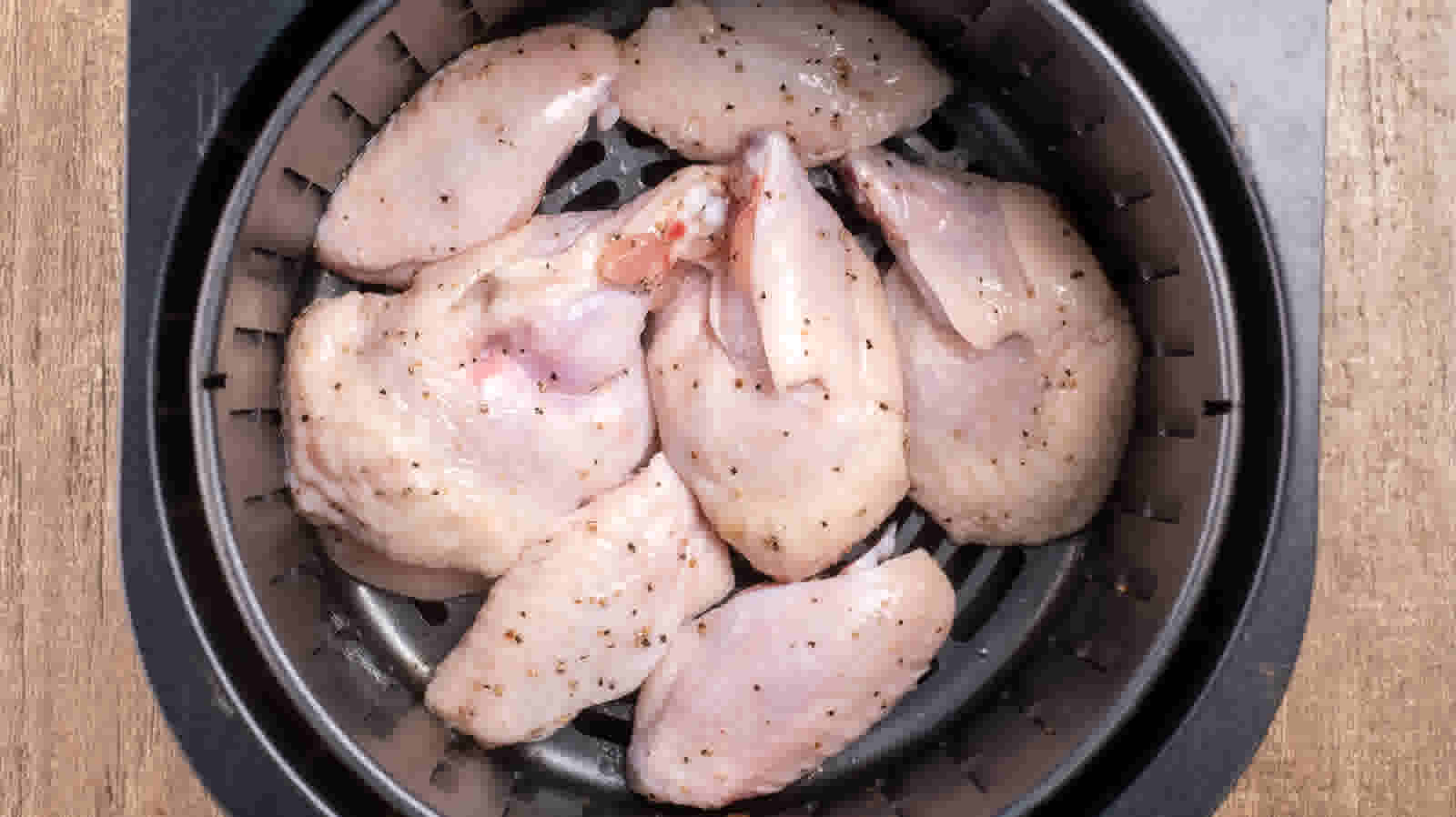 Step 3
Set the air fryer to 360°F for 12 minutes. When the timer goes off, flip the chicken pieces with tongs and fry at 360°F for another 12 minutes.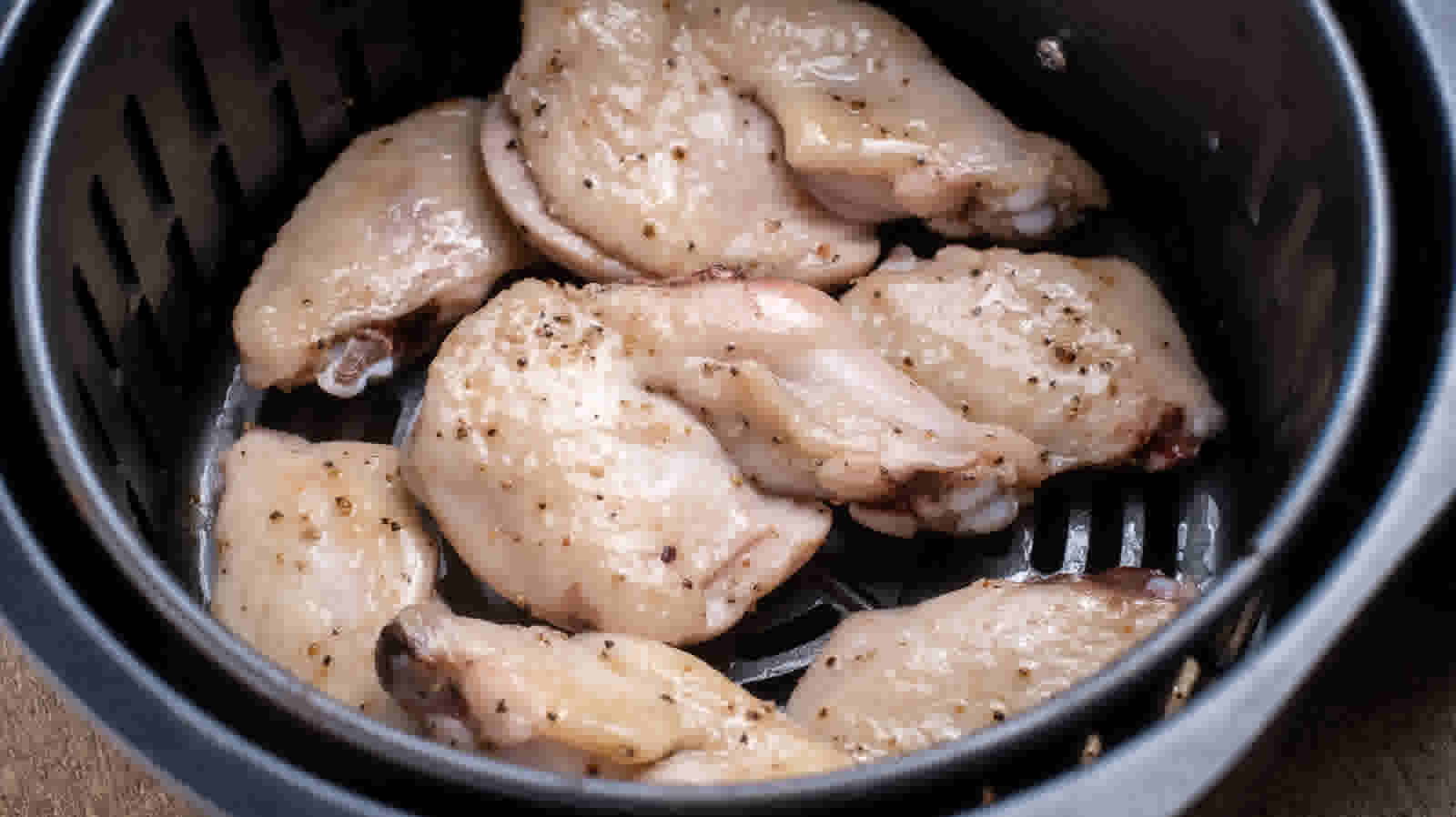 Step 4
Flip the chicken in the basket again and fry for 9 minutes at 390°F. Move the chicken to a large mixing bowl and add the hot sauce. Toss to coat.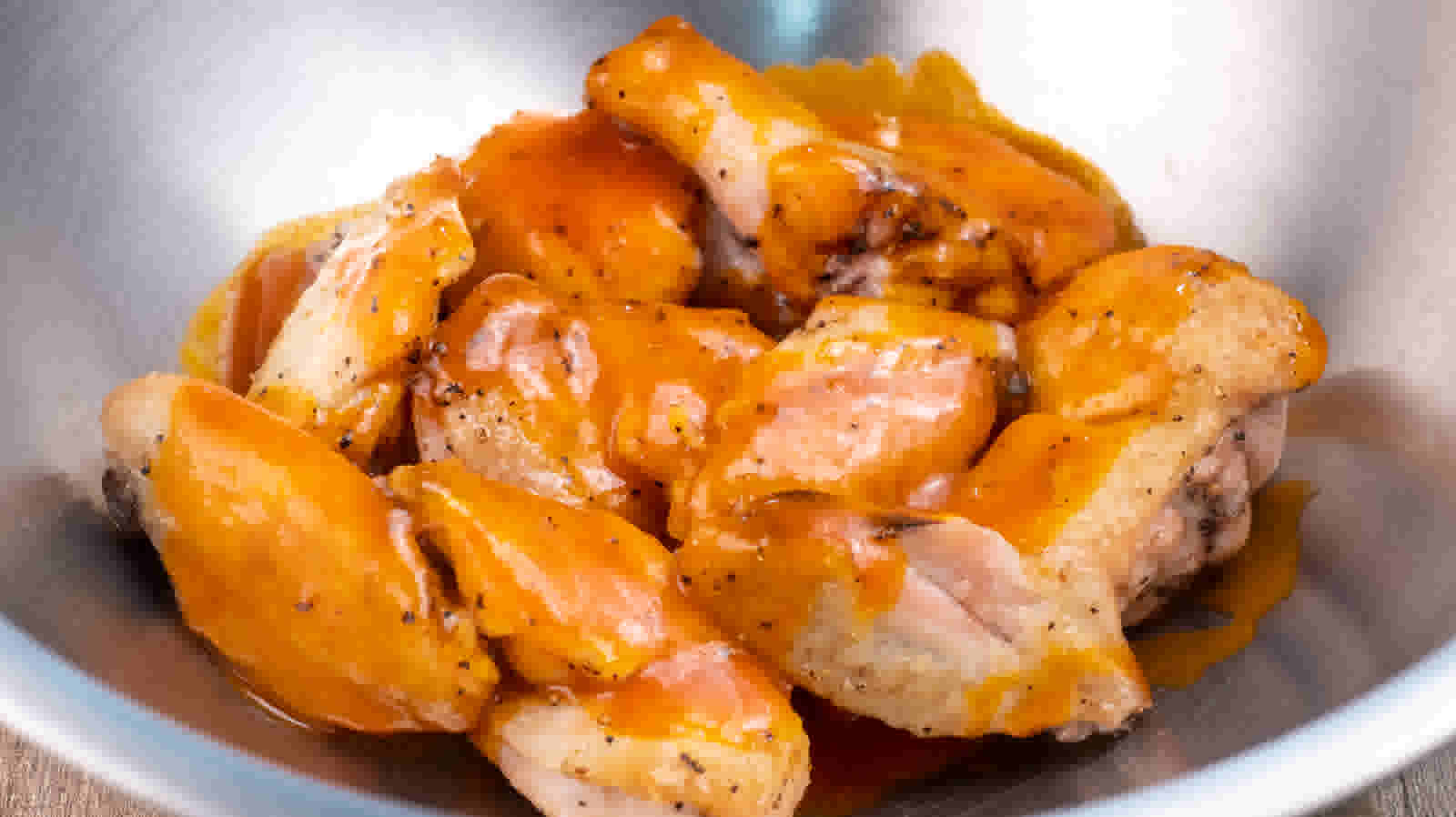 Step 5
Serve the wings hot with dill pickle chips and slices of bread. Enjoy!