These Nashville chicken bites are loaded with sweet and spicy flavors. Juicy chicken pieces are fried to golden perfection and then coated with a piquant Nashville butter and a sweet honey glaze for an amazing bite.



Ingredients
For the Nashville Hot Chicken
batch of brine, see below
chicken tenders, each cut into 3 pieces
batch of dredge, see below
batch of Nashville butter, see below
batch of honey glaze, see below
sliced pickles, for garnish
scallions, green part only and sliced thin
For the Brine
For the Dredge
For the Nashville Btter
For the Honey Glaze
Get Ingredients Delivered or

Create a Shopping List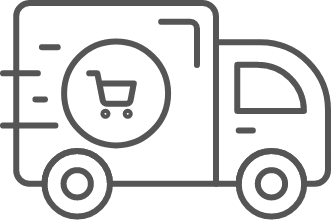 Directions
Step 1
Make the brine. In a large bowl whisk together the buttermilk, pickle juice, parsley, thyme, cayenne pepper, black pepper, paprika and salt.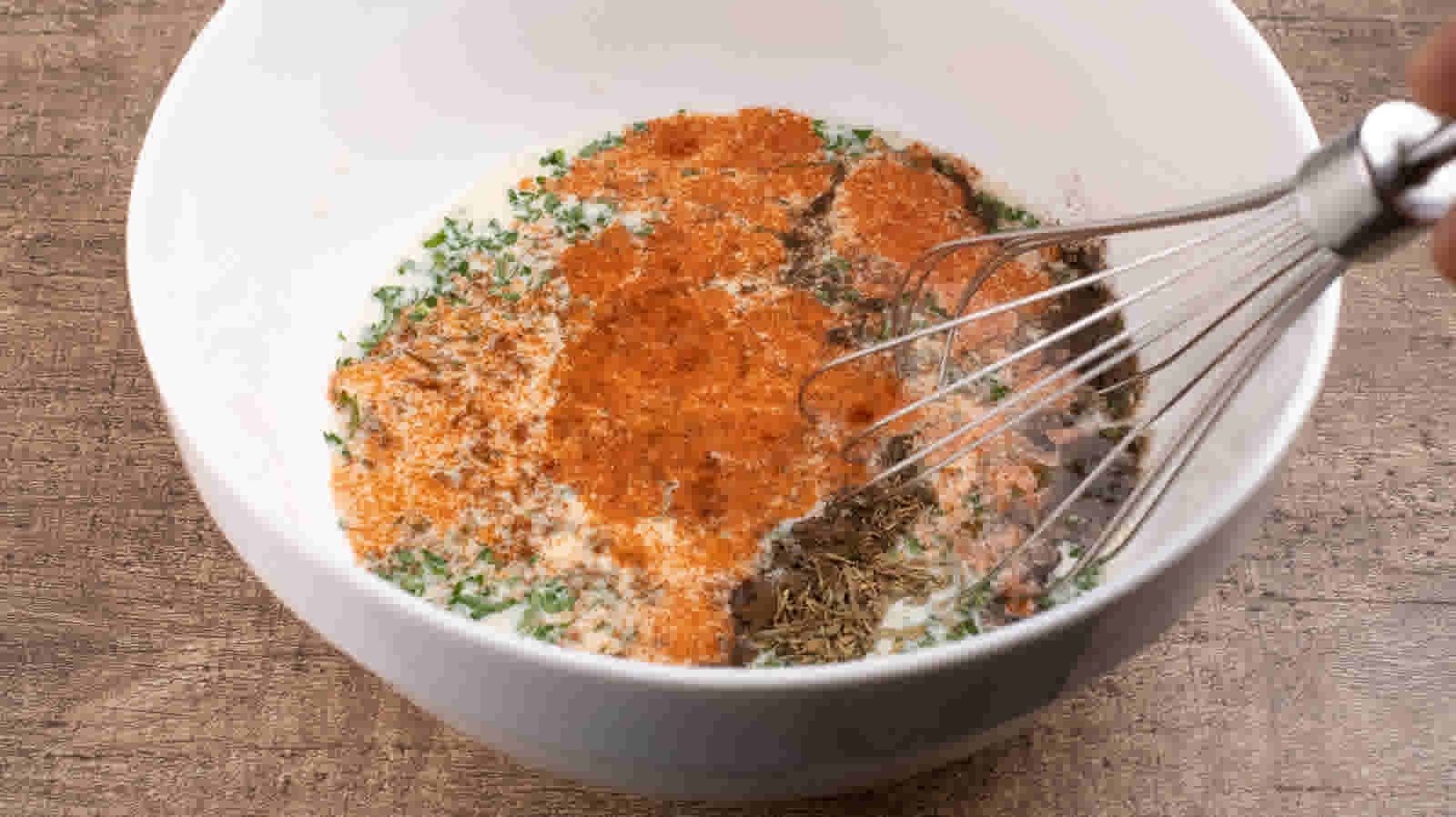 Step 2
Add the chopped chicken tenders to the brine. Cover and refrigerate for 3 hours.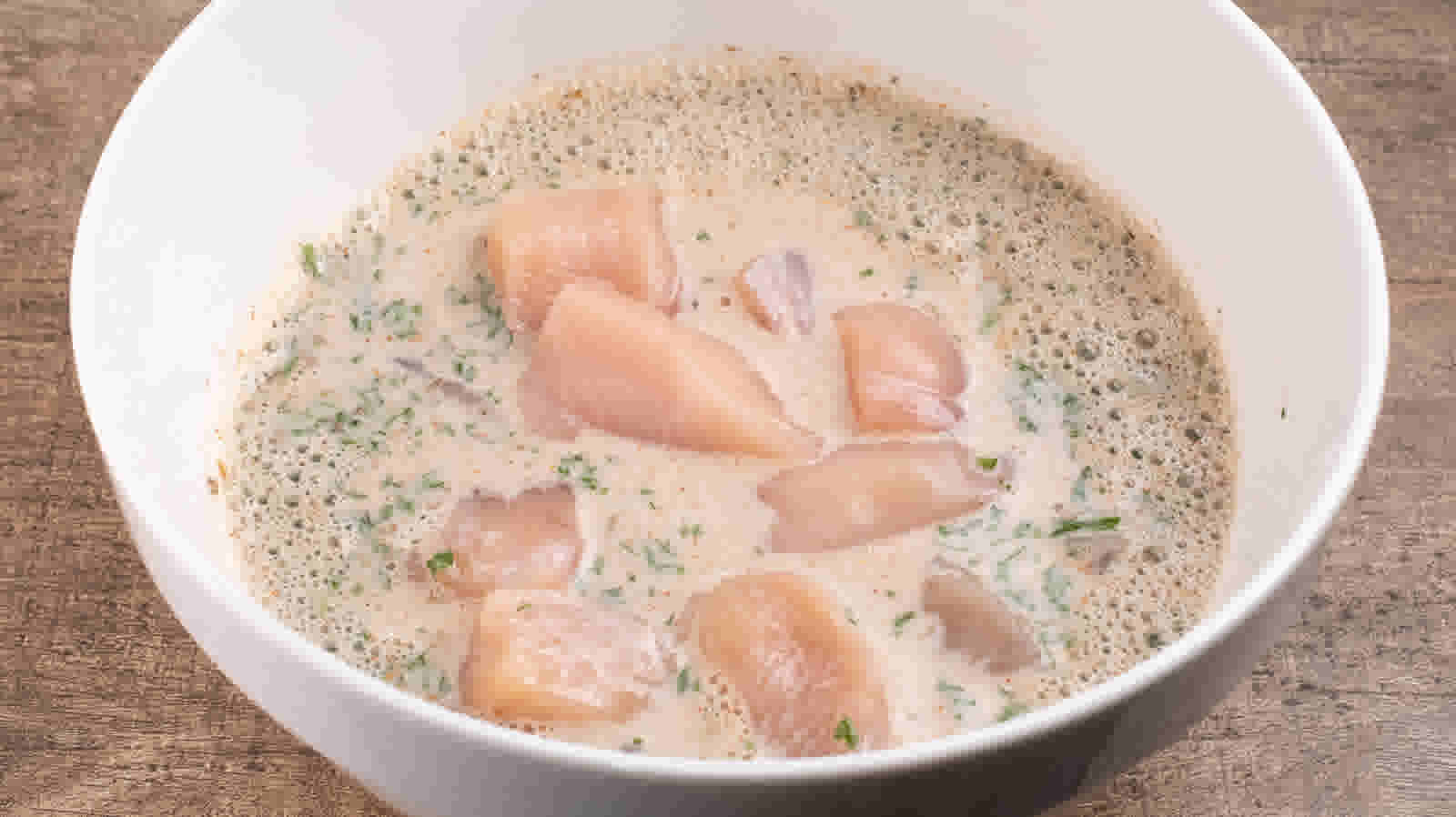 Step 3
Remove chicken from the brine and reserve the brine for dredging the chicken. Make the dredge. In a bowl, mix the flour, onion powder and salt together.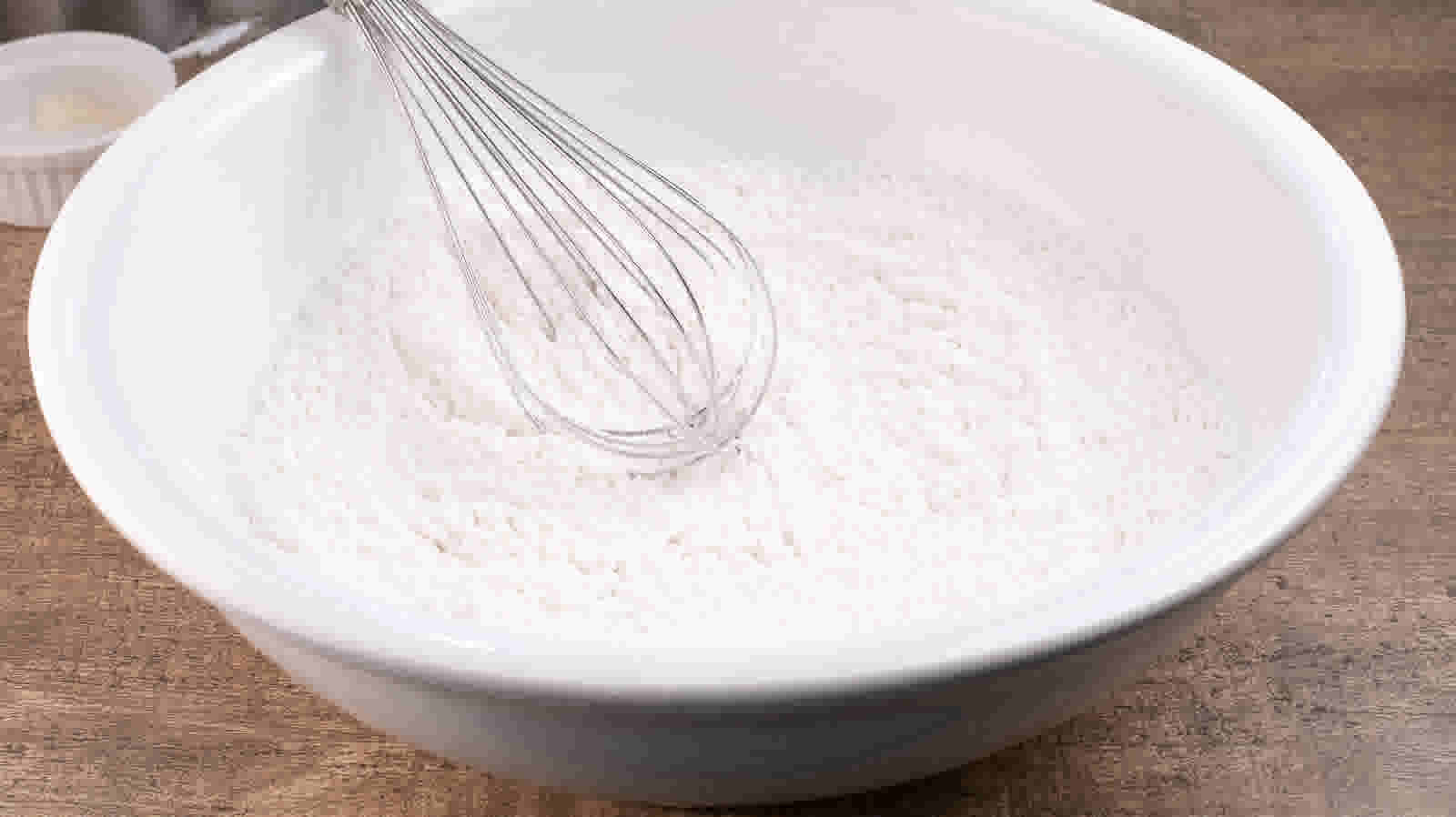 Step 4
Add chicken to the dredge. Press the flour into each piece of chicken, making sure that each piece is coated with the flour mixture.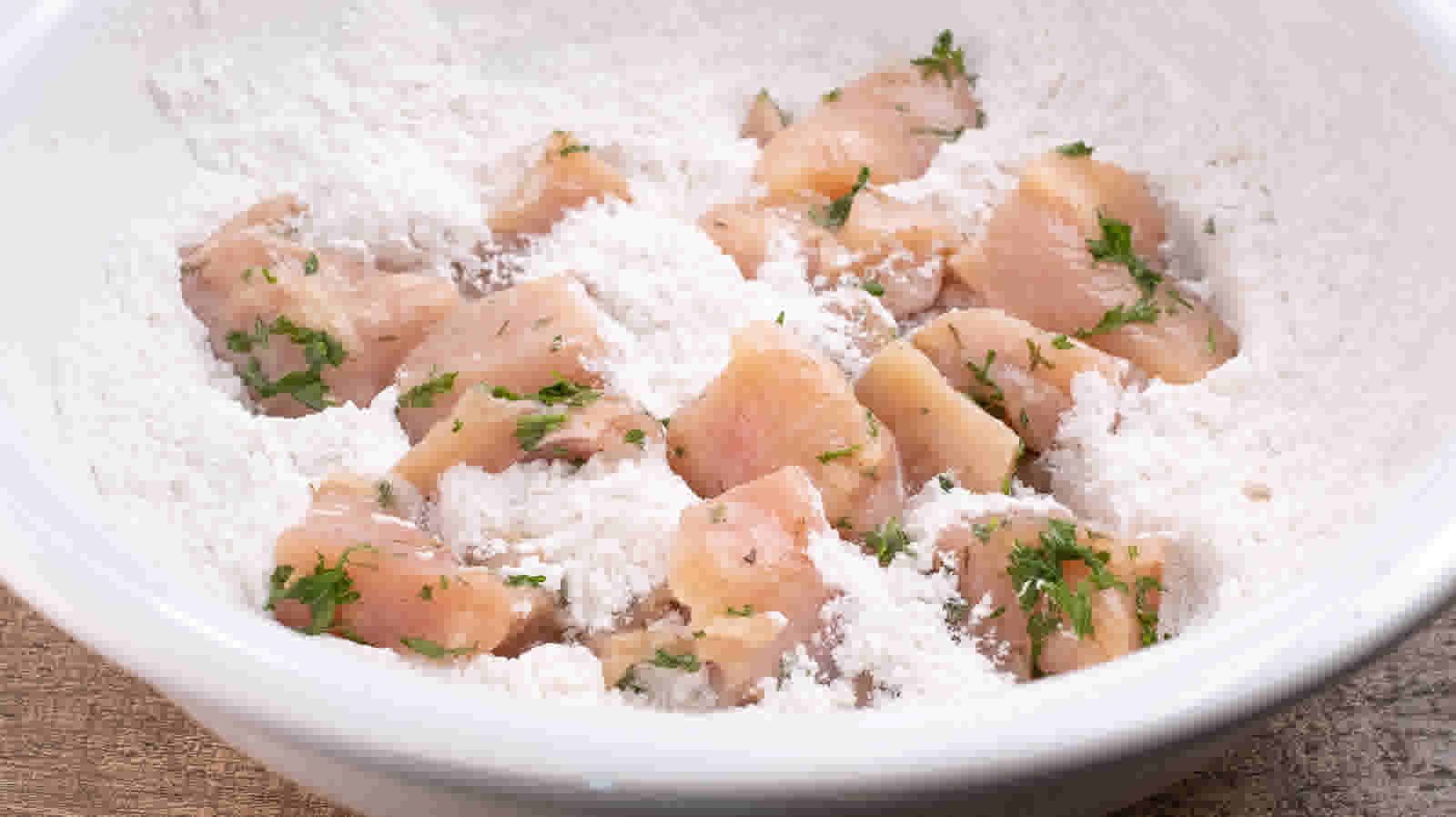 Step 5
Dust off the excess flour on the chicken and dunk chicken into the reserved brine.
Step 6
Transfer the chicken to the flour mixture again. Press the flour down into each piece of chicken, making sure that each piece is coated with the flour mixture. Place the chicken on a wire rack and let rest for 30 minutes. While the chicken rests, make the Nashville butter and honey glaze.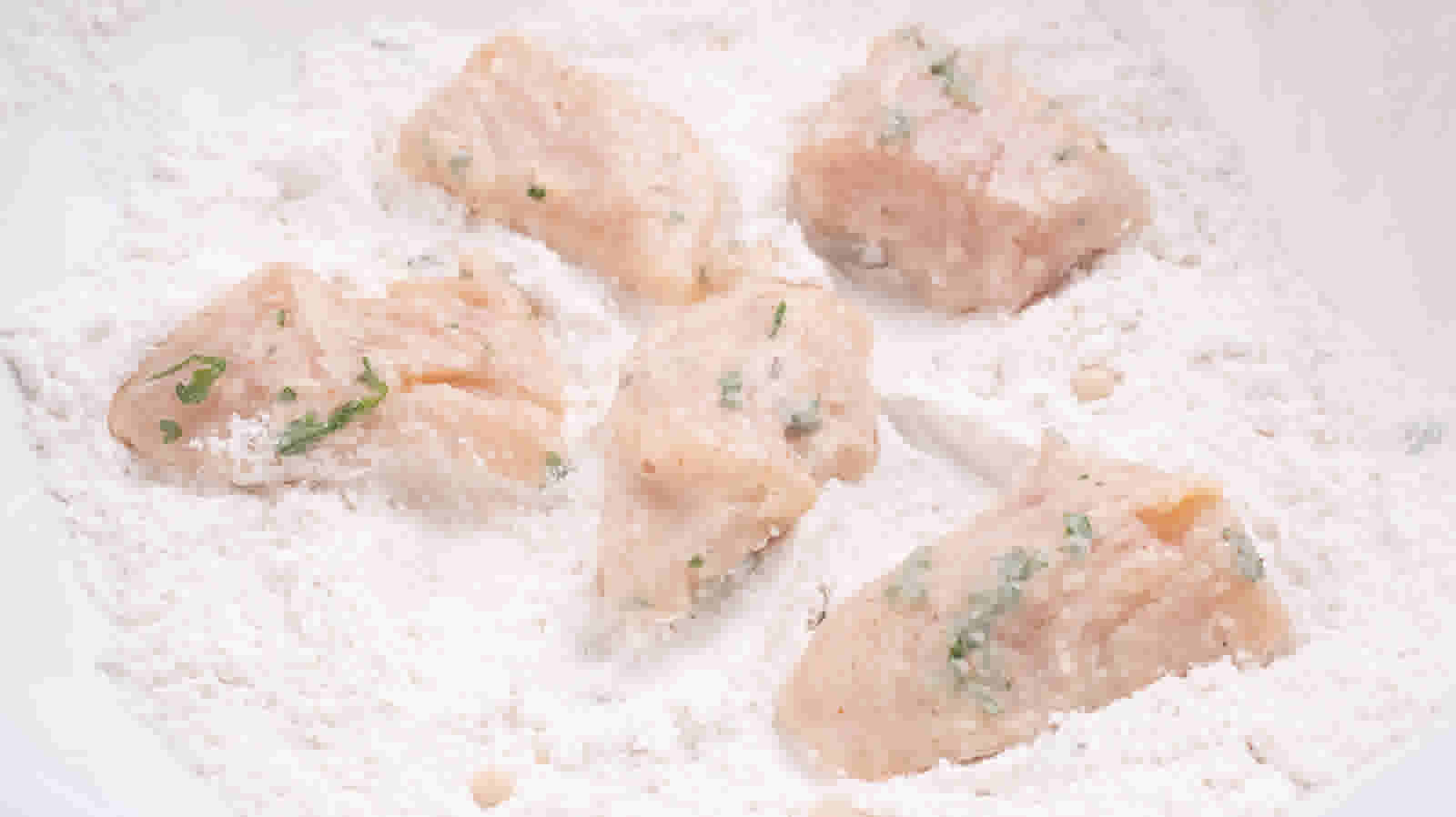 Step 7
Make the Nashville butter. In a saucepan over low heat, melt the butter. Whisk in the paprika and cayenne pepper. Cook for 2 minutes. Whisk in the salt and remove the pan from the heat. Let cool to room temperature. Once cool, transfer butter to a large mixing bowl and reserve for later.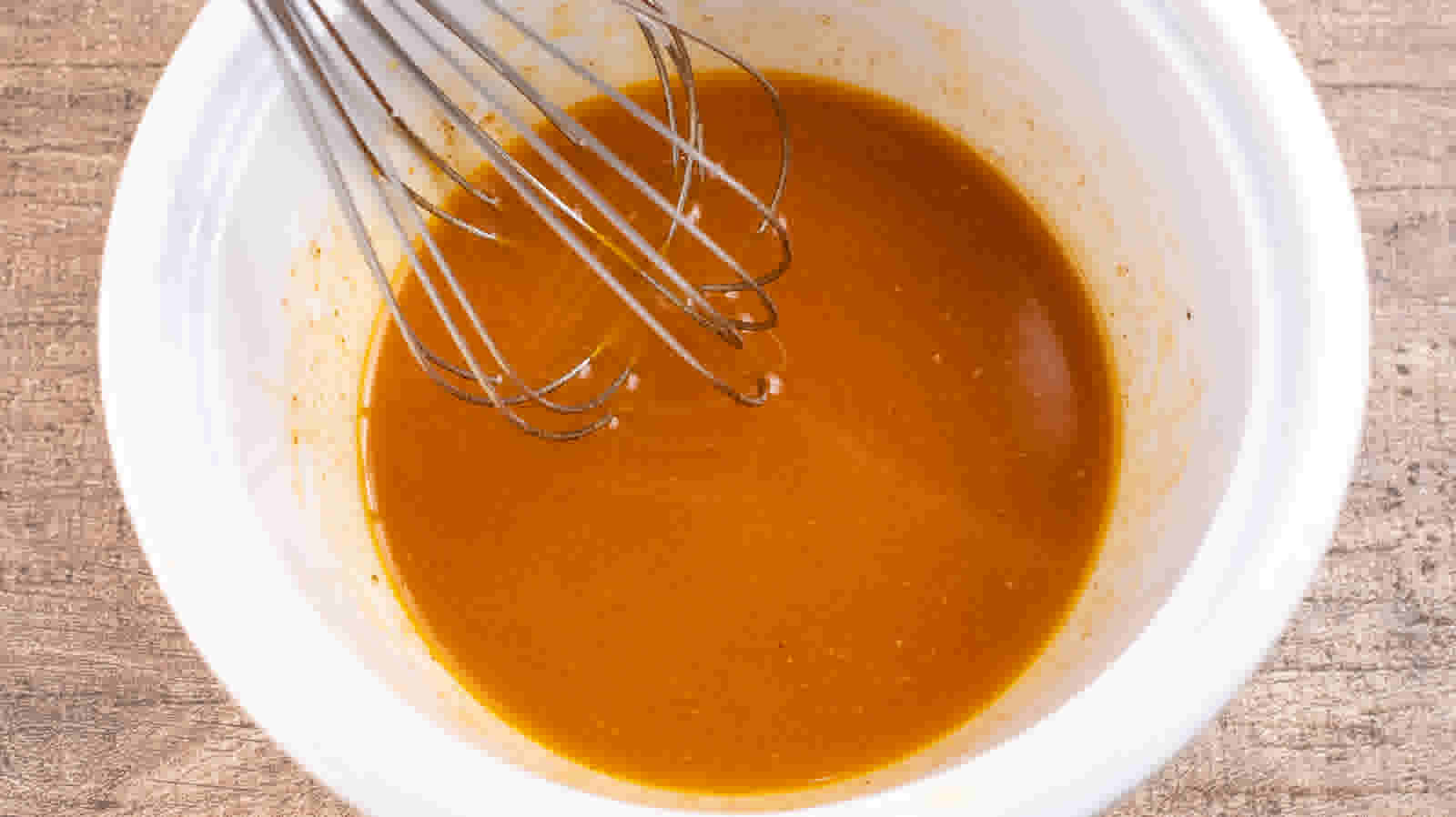 Step 8
Make the honey glaze. In a small bowl, whisk the honey and the lemon juice together. Reserve for later.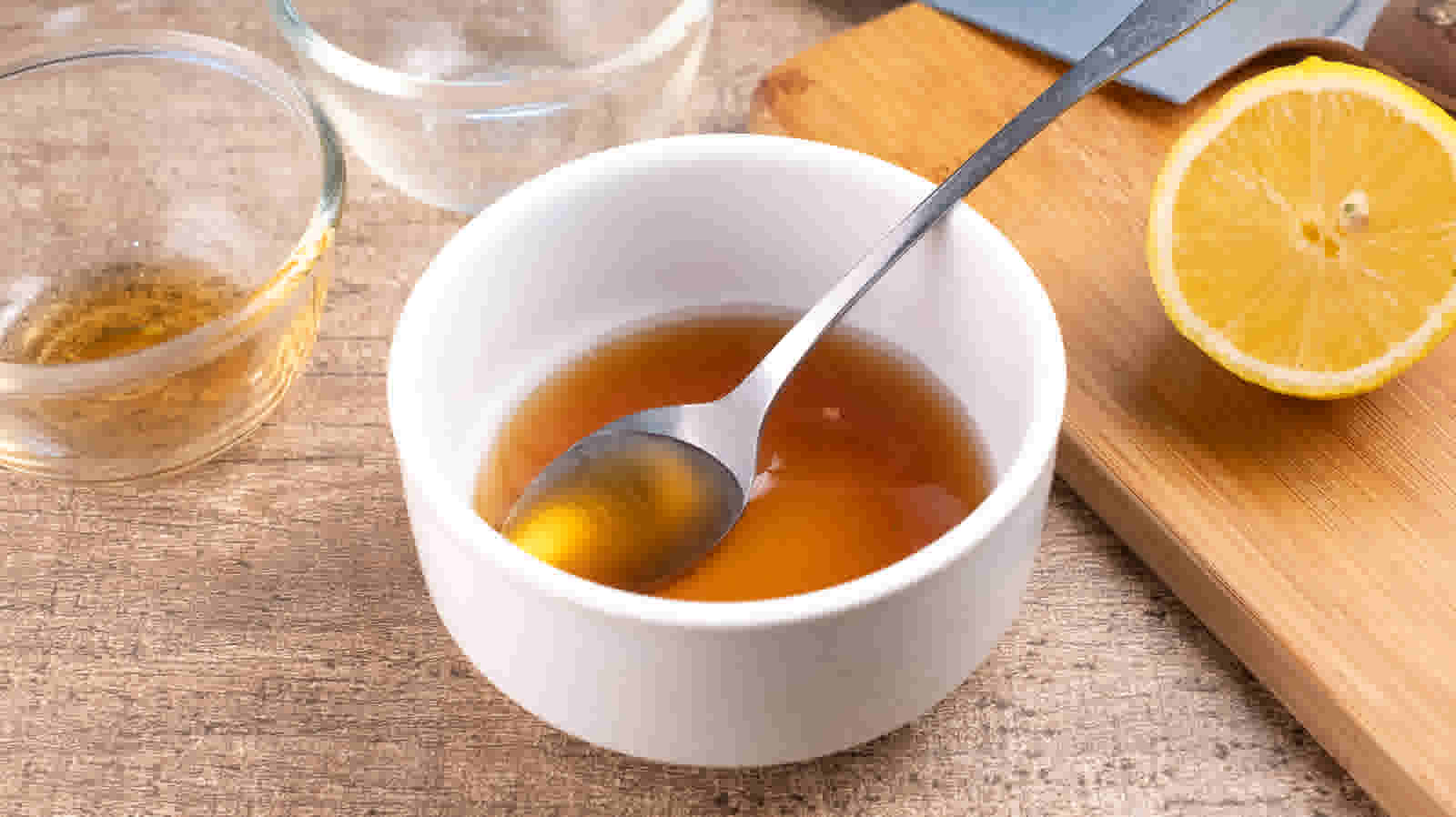 Step 9
In a fryer or a large heavy-bottomed pot, preheat the frying oil to 375°F. Prepare a wire rack set on a baking tray. Fry the chicken for 2 ½ minutes or until the center of the chicken reaches 160°F. Transfer the chicken to the prepared wire rack to drain the grease.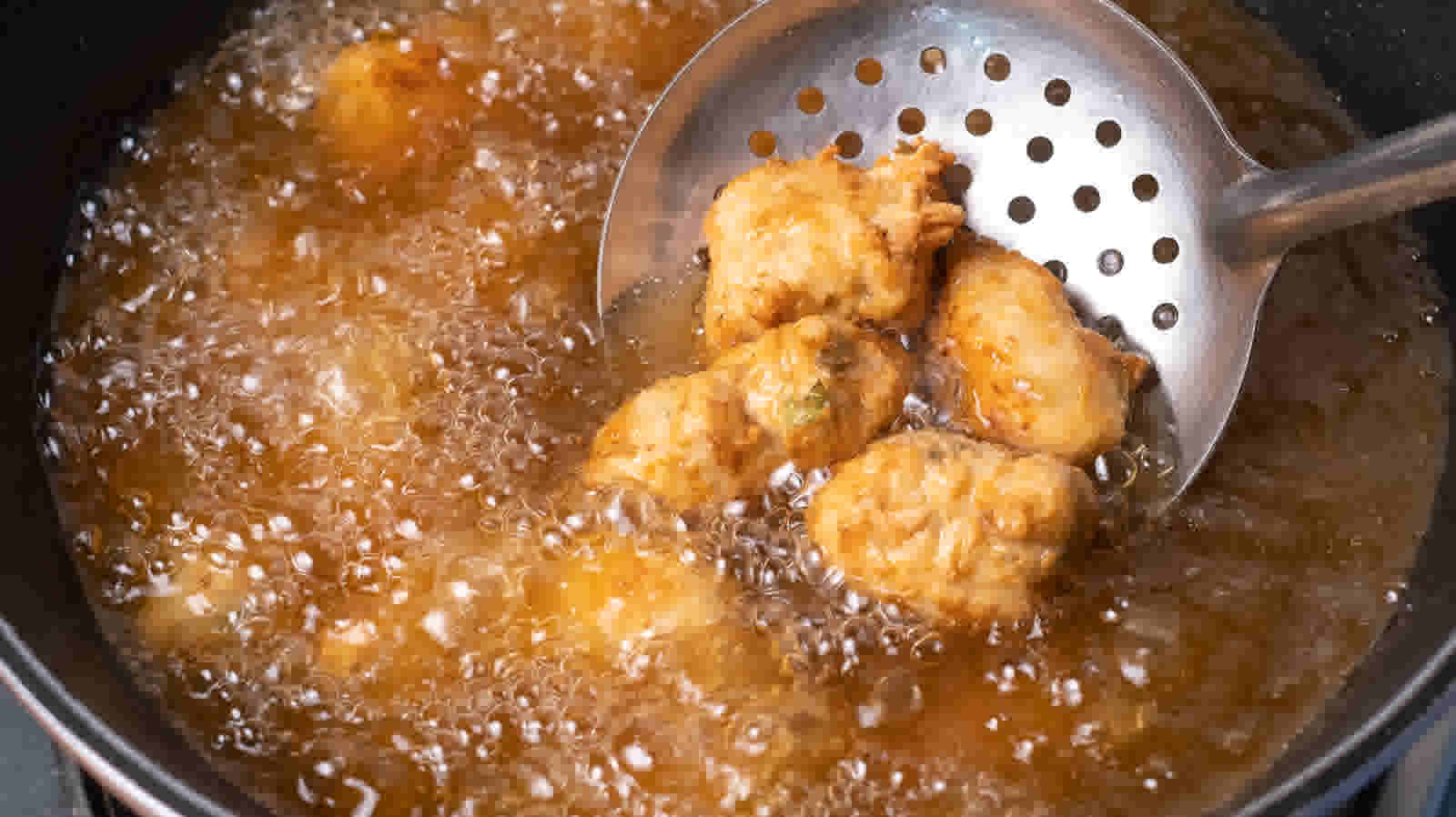 Step 10
Add the chicken to the bowl with the Nashville butter. Toss to coat. Reserve the leftover butter.
Step 11
Plate the chicken on a platter. Pour the leftover butter on top of the chicken. Season with kosher salt. Use a spoon to drizzle the chicken with the honey glaze.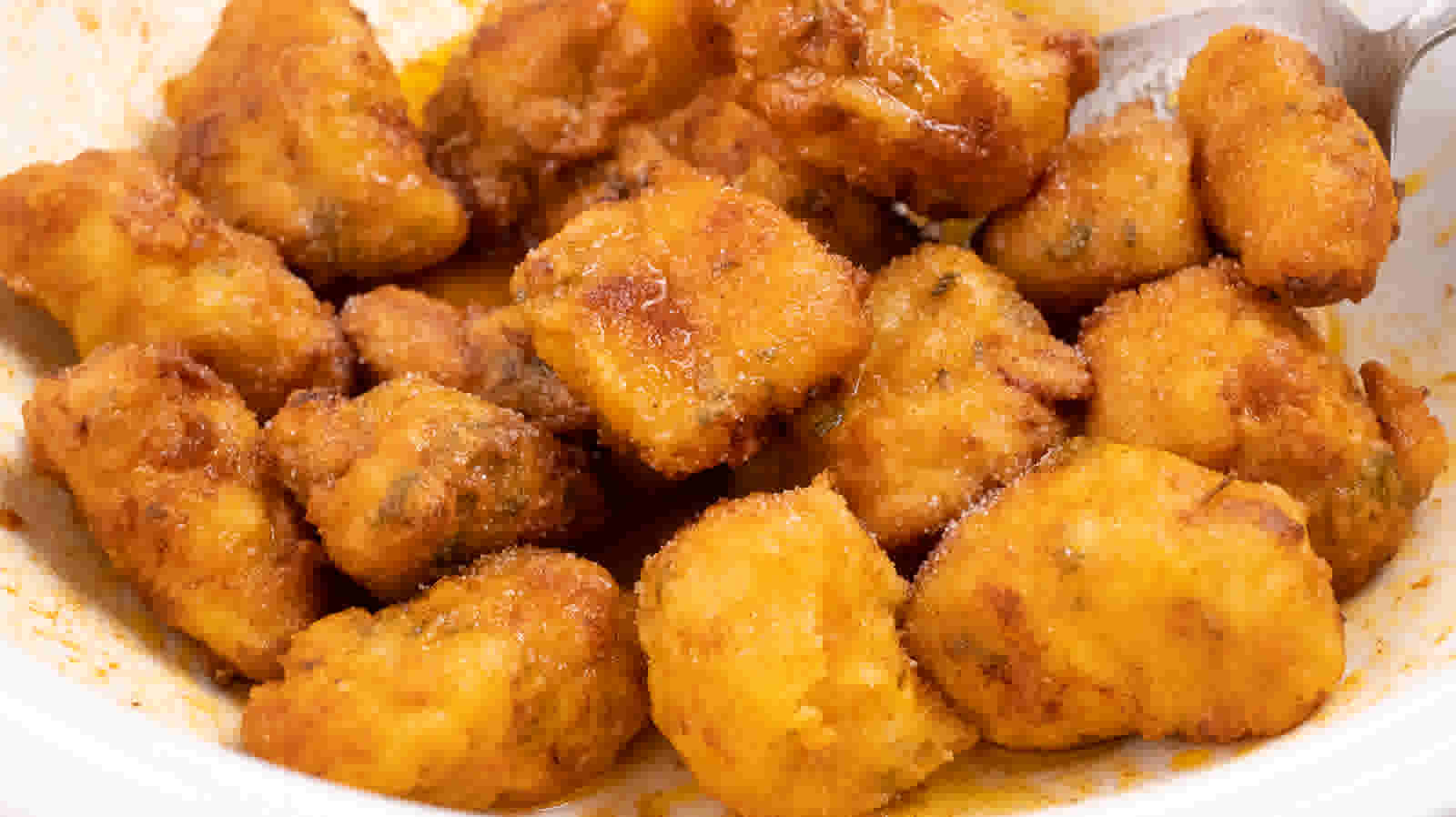 Step 12
Top the chicken with sliced pickles or serve it on the side. Garnish with scallions on top of the chicken. Enjoy!