29 Best Seattle Gifts for 2023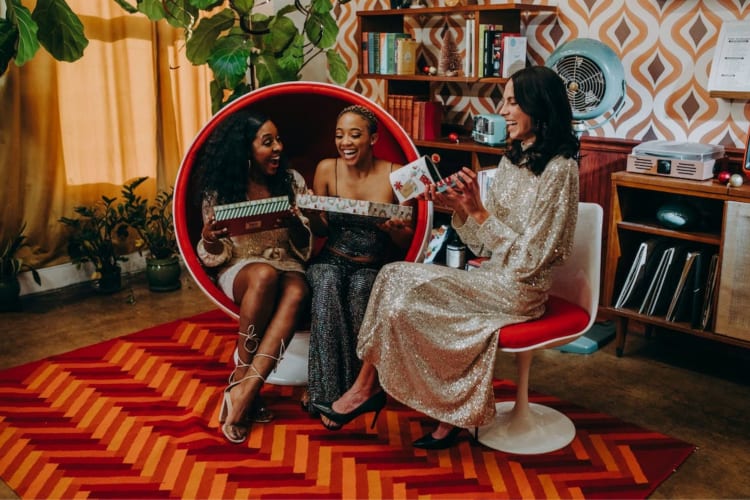 Our editorial team recommends the best products through independent research, selection and careful review. If you make a purchase through one of our affiliate links, we may earn a commission. Prices are subject to change.
Are you looking for Seattle gifts that captivate the enchanting essence of the city? Also known as the Emerald City, Seattle boasts a vibrant tapestry of culture and diversity. From its passionate sports culture and thriving tech industry to its diverse arts scene and culinary delights, Seattle offers something for everyone.

Whether you're a Seattleite searching for meaningful gifts that pay homage to your beloved city or you're eager to present someone with a piece of this remarkable metropolis, this Seattle gift guide has you covered. Keep reading for 29 fun and unique Seattle gift suggestions.
Jump to Section
Top-Rated Cooking Classes in Seattle
Master the art of gourmet cuisine taught by Seattle's best chefs.
Seattle Experience Gifts for Foodies
1. Interactive Cooking Class
Cooking classes in Seattle are a fun gift for those who want to learn more about the local culinary scene and improve their cooking skills. Expert chefs will guide you through the process, helping you transform fresh ingredients into exquisite meals. You can also look for cooking classes near you if your gift recipient is located outside the city.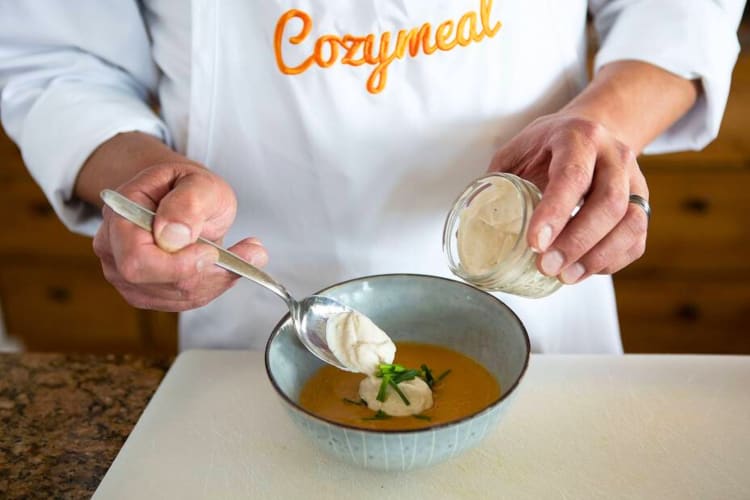 2. Food Tour
Seattle offers a thriving culinary scene that is too good to be missed. If you're looking for things to do in Seattle that can serve as a unique gift, consider going on food tours near you. There are many different experiences, such as informative brewery tours in Seattle where you'll discover the best artisanal beers.
3. Private Chef Meal
If you're looking for the perfect Seattle gift for your foodie friend, then a private chef experience is something they will never forget. Private chefs in Seattle will prepare a menu of your gift recipient's choice, serving different courses and using local ingredients to create a dining experience that leaves a lasting impression. You can also book private chefs near you if your gift recipient is not in central Seattle.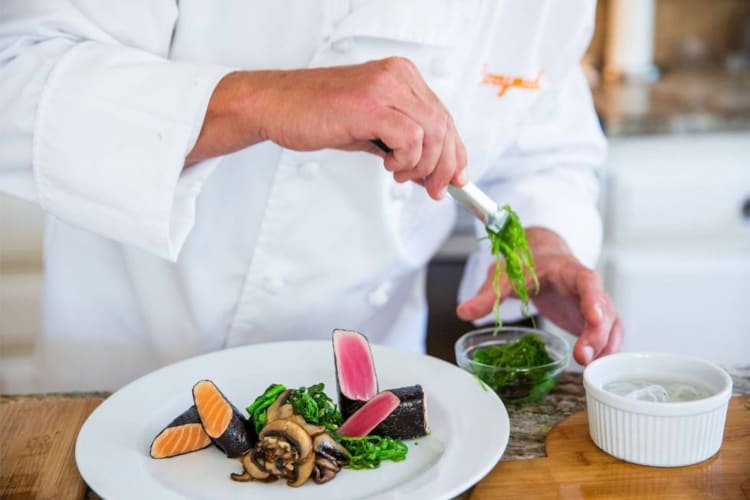 4. Interactive Online Experience
Online cooking classes can be a great experience gift in Seattle for those who want to unwind and explore a new hobby while being in the comfort of their home. Virtual wine tastings, where wine experts will guide you through exploring different wines and their perfect pairings, are another unique experience. Or, if your friend is a cocktail enthusiast, online mixology classes offer a great way to boost their knowledge and cocktail mastery.
Best Seattle Gifts for Foodies
5. Foodie Gift Card
Seattle gifts like private chef experiences or cooking classes sound great, but what would your friend enjoy the most? If you're doubtful, let them choose. With a foodie gift card, depending on the value, they'll get to pick their favorite experience.

Available in any amount between $10 and $1,000 per card, a foodie gift card can be redeemed for in-person cooking classes, private chef meals, food tours or top-quality cookware and cutlery from the Cozymeal Shop.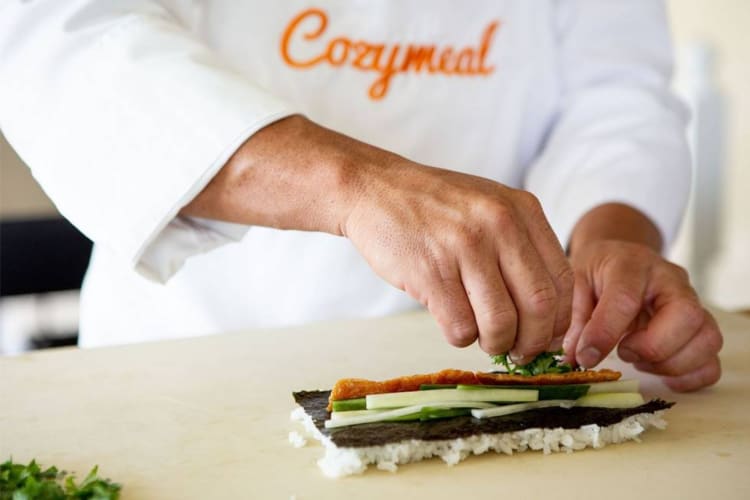 6. Seattle Cutting Board
Seattle gifts that are both functional and aesthetic are an excellent choice. This Seattle cutting board matches that description. Featuring Seattle's iconic skyline, you can customize it with the name of the person you're gifting it to. That way, they can have a useful kitchen gadget with a unique detail.
Book a Top Private Chef in Seattle
Indulge in the finest fare Seattle has to offer. Book a five-star private chef experience starting at $59/person.
7. Spiegelau Craft Beer Tasting Kit Glasses
Known for its thriving craft beer scene, Seattle has a rich tradition of brewing and becoming a hub for craft breweries and microbreweries. For a thoughtful and enjoyable Seattle-themed gift, consider a set of distinct craft beers accompanied by premium glassware, such as the Spiegelau Craft Beer Tasting Kit Glasses. This gift allows recipients to savor a variety of beer styles and immerse themselves in the authentic flavors of Seattle's thriving craft beer scene.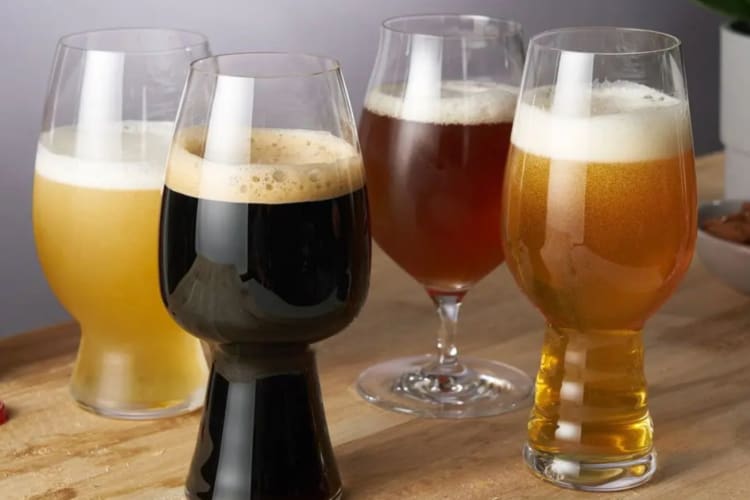 Best Seattle Gifts for Sports Fans
8. Jerseys
Jerseys are the perfect gift for Seattle sports fans as they offer a connection with their favorite teams. From the Seahawks to the Sounders, jerseys capture the spirit of Seattle's passionate sports culture. If a full jersey replica isn't your Seattle gift recipient's thing, you can also opt for vintage sports sweaters and t-shirts.
9. Game Tickets
If you're looking for ideal Seattle gifts for sports enthusiasts, why not treat them to an unforgettable live game experience? Seattle is known for its passionate sports scene, being home to renowned teams like the Seahawks, Mariners, Kraken and Sounders. Game tickets promise a thrilling experience and are a highly memorable gift.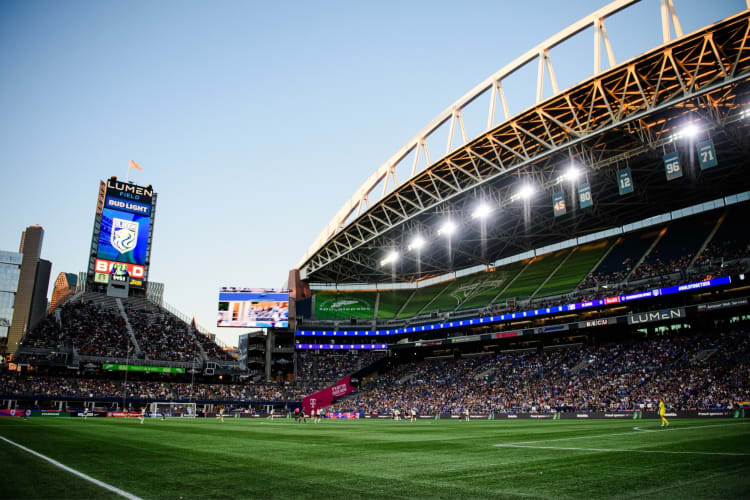 10. Sport Books
Sport books allow fans to go back to the history, triumphs and memorable moments of the city's beloved teams. Whether they are Seahawks fans looking to relieve their favorite moments with a Seattle Seahawks book or want to learn more about the legacy of the Mariners, sports books offer in-depth insights and stories that captivate enthusiasts.
11. Sports Posters
Are you looking for gifts for Seattle sports fans that are both functional and visually appealing? Then opt for decorative sports posters. These posters serve as a striking way to adorn your gift recipient's home with the emblems and heroes of their favorite teams. Not only do these posters enhance the ambiance of game day gatherings, but they also add a touch of Seattle's sporting legacy to living spaces.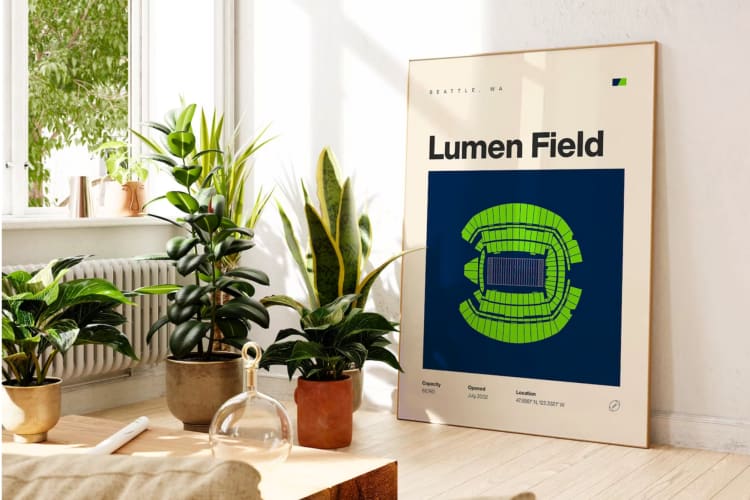 12. Stadium Tour
Stadium tours are perfect Seattle gifts for sports fans looking for a unique experience. These tours provide a behind-the-scenes look at the hallowed grounds of Seattle's iconic sports venues, like Lumen Field, offering fans the chance to walk in the footsteps of their athletic heroes.
Book a Seattle Food Tour
See Seattle's famous food scene in a whole new light. Explore the best restaurants, hotspots and more with top local guides.
Best Seattle Gifts for Art Lovers
13. Seattle Poster
Posters are excellent Seattle gifts for art fans and are sure to please. Whether it's a beautiful Space Needle poster, a print of the picturesque Puget Sound or an image with the breathtaking backdrop of Mount Rainer, a Seattle poster serves as a striking piece of home décor. This thoughtful gift also evokes a sense of nostalgia and pride for the Emerald City.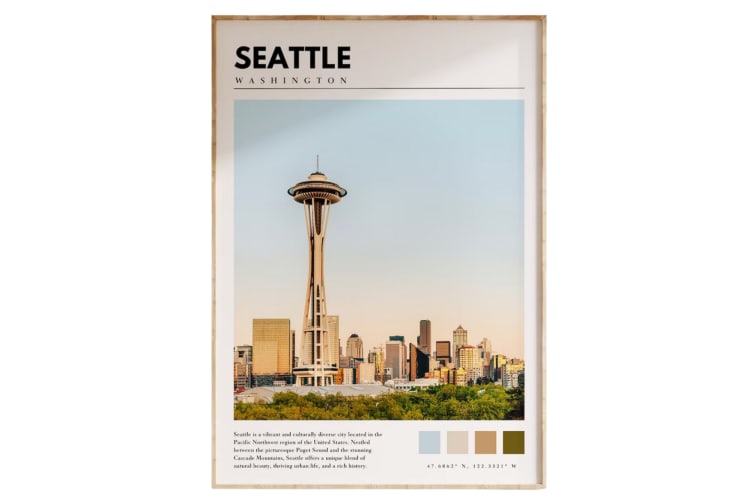 14. Museum Membership
A museum membership is one of the best Seattle gift guide options for art lovers. Museum memberships allow your gift recipient to learn more about the city's rich artistic heritage and cultural diversity. Museums like the Museum of Pop Culture and the Seattle Art Museum offer different memberships at reasonable rates.
15. Visit Chihuly Garden and Glass
Chihuly Garden and Glass is a museum and art installation dedicated to the breathtaking glass art of Dale Chihuly. Chihuly Garden and Glass tickets make a wonderful experience to give to art lovers.

The exhibit showcases incredible glass sculptures in both indoor and outdoor settings. It features an array of Chihuly's intricate and brilliantly colored works, including chandeliers, glass flowers and glass sculptures. If you have an art lover on your gift shopping list, this is one of the best Seattle gifts to give.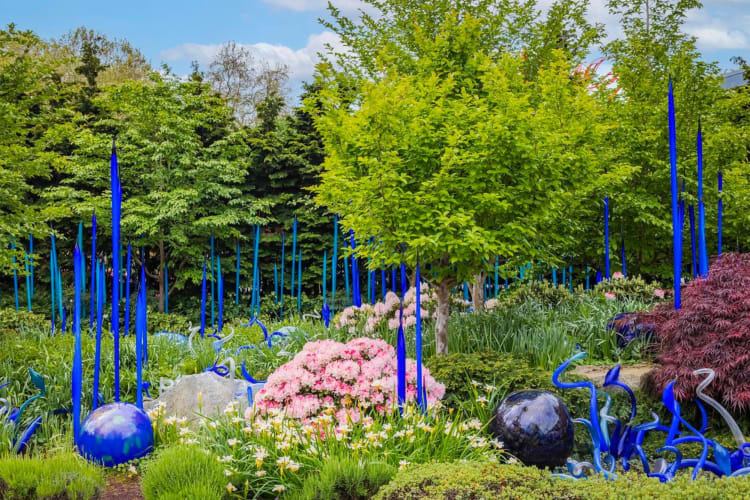 16. Wooden Seattle Skyline
Seattle's skyline is highly mesmerizing. With its towering skyscrapers and avant-garde architecture, every visitor enjoys exploring the vibrant metropolis. For devoted admirers of the city, a great gift that melds artistry with the essence of Seattle is a wooden Seattle skyline. It also serves as a piece of home décor that reminds the gift recipient of their favorite city.
Best Seattle Gifts for Outdoor Enthusiasts
17. Camping Grill
Seattle offers a plethora of diverse outdoor landscapes that make any outdoor enthusiast excited. If you're searching for Seattle gifts that complement and enhance outdoor experiences, consider a Weber Jumbo Joe Grill. This is a top choice for campers as it's portable and easy to store, ideal for a remarkable outdoor culinary journey.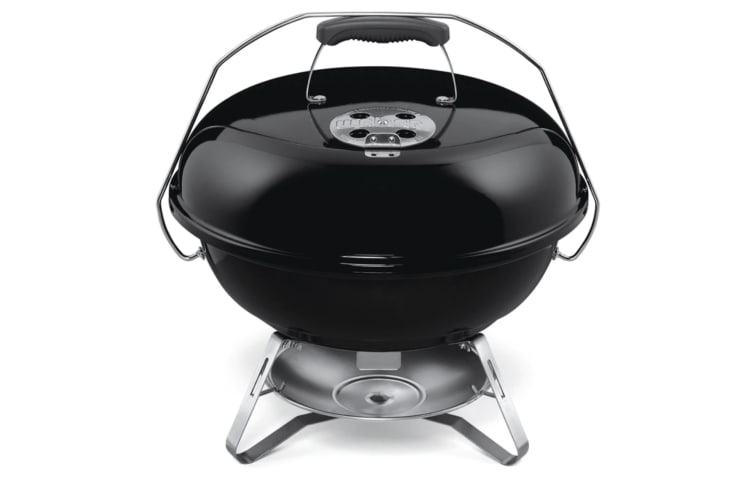 Top-Rated Cooking Classes in Seattle
Master the art of gourmet cuisine taught by Seattle's best chefs.
18. Hydration Reservoir
Outdoor enthusiasts love doing all kinds of extreme activities, from hiking for days to camping in wilderness spots. However, long hikes and extended periods outdoors require good hydration. That's where a hydration reservoir comes in! It's a fantastic Seattle gift that ensures your gift recipient can stay fully immersed in their outdoor passions while being well-hydrated and ready to take on any challenge.
19. High-Quality Tent
For outdoor enthusiasts, one of the best Seattle gifts is a high-quality camping tent. These durable and well-crafted structures serve as the ultimate gateway to the great outdoors. The durable tent provides a comfortable and secure shelter during camping trips, hiking expeditions, and wilderness adventures.

While it's true that quality tents can come with a relatively high price tag, they often prove to be a long-term investment and are sure to please your outdoor activity-loving gift recipient!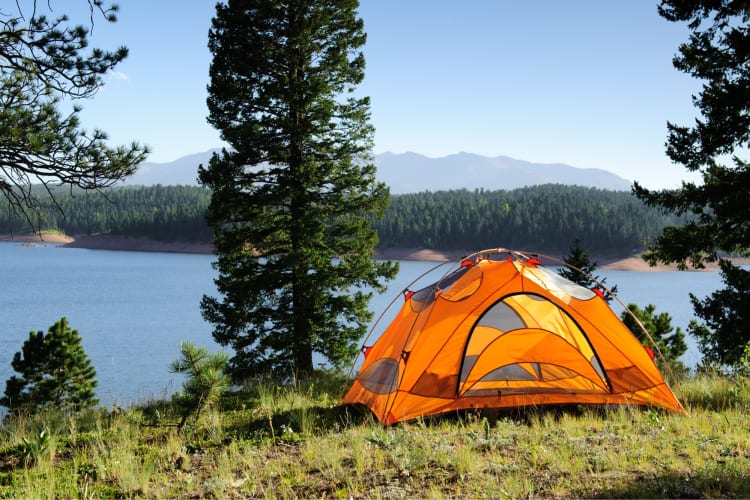 20. Portable Solar Charger
If you're looking for a more budget-friendly camping gift that's also highly functional, a portable solar charger is a great idea. Being connected to electronic devices, such as smartphones, GPS units, cameras, and more is highly important when exploring the outdoors. A portable solar charger harnesses the power of the sun to keep these devices charged at all times.
Best Seattle Gifts for Coffee Lovers
21. Fino Pour Over Glass Coffee Maker
Seattleites are passionate about their coffee, relishing the opportunity to explore various brewing techniques, particularly those that involve a hands-on approach. A Fino Pour Over Glass Coffee Maker allows you to savor the nuanced flavors of high-quality coffee beans, making it one of the ideal Seattle gifts for coffee lovers who are looking to perfect their coffee-making methods.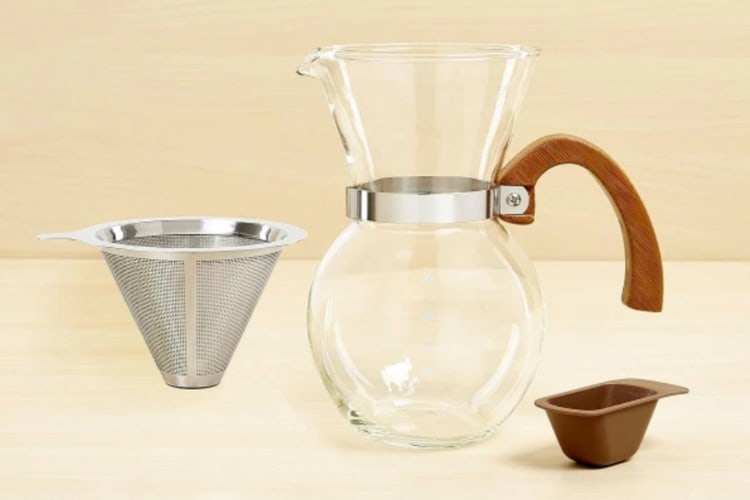 22. Aerolatte French Press Coffee Maker
Seattle boasts a strong coffee culture, with an emphasis on high-quality artisanal coffee. Another of the great Seattle gifts for coffee aficionados is the Aerolatte French Press Coffee Maker. This stylish coffee maker unleashes a full and robust coffee flavor, perfectly capturing the essence of the city's coffee heritage.
Book a Top Private Chef in Seattle
Indulge in the finest fare Seattle has to offer. Book a five-star private chef experience starting at $59/person.
23. Aerolatte Cappuccino Art Stencils
Feeling inspired by the breathtaking coffee art in Seattle? If you're looking for an ideal gift related to coffee, the Aerolatte Cappuccino Art Stencils are a fun and unique item to make coffee art from home. This set includes six distinct designs, perfect for elevating any coffee beverage.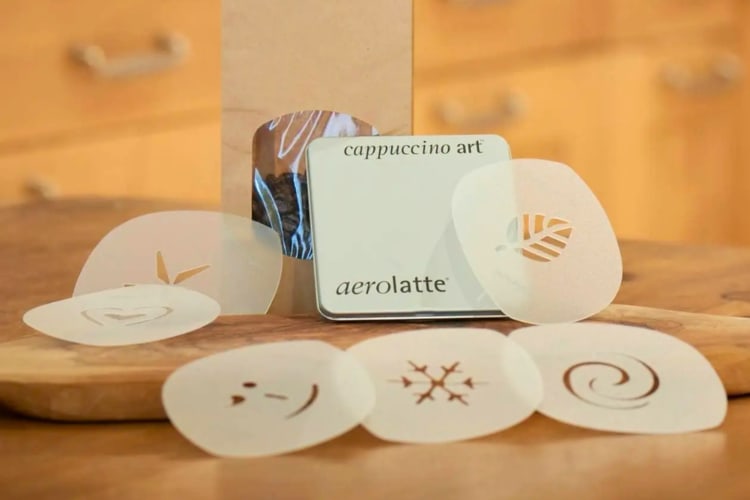 24. Official Fullcaf Metcalf Coffee
The Official Fullcaf Metcalf Coffee is a coffee blend for Seattle Seahawks player D.K Metcalf that contains a mix of coffee beans from Guatemala and Papua New Guinea. This blend is the perfect gift for Seattle Seahawks fans and coffee lovers, offering a flavorful journey that captures the essence of both the city and its beloved team.
25. Seattle Stainless Steel Campfire Coffee Mug
Another of the top Seattle gifts for coffee lovers is a Seattle campfire coffee mug. This cute stainless steel mug features the famous Seattle skyline to remind your gift recipient of the city, whether they're sipping their coffee in the Emerald City or are farther away.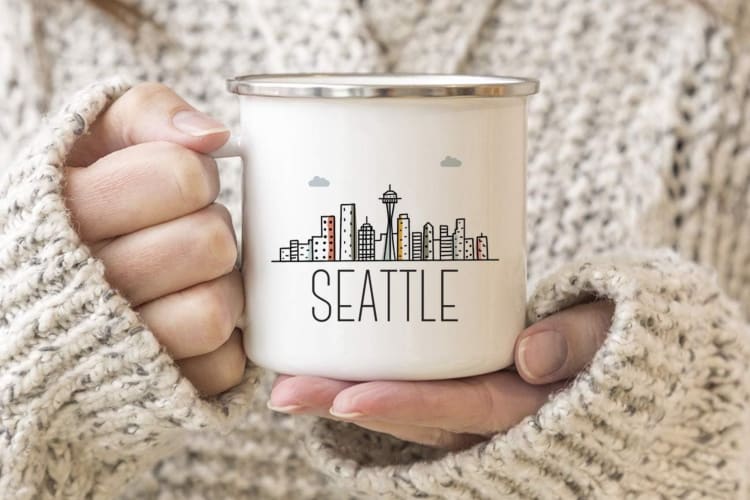 Best Seattle Gifts for Tourists
26. Seattle Underground Tour
The Seattle Underground tour is one of the ideal Seattle gifts for tourists (and residents who want to know the city a bit better), offering a unique opportunity to delve into the city's rich history and discover hidden treasures. Through this immersive tour, you can explore a captivating time-capsule view of the once-buried city that lies beneath modern-day Seattle. Best of all, this idea is one of the top gifts for women and men — it will appeal to everyone!

27. Sightseeing Boat Tour
Looking for unique date ideas in Seattle? Spark romance under the light of the moon with a sightseeing boat tour. These tours offer a unique chance to discover Seattle from a different perspective while cruising along the city's stunning waterways. Whether you give this Seattle gift to someone else or treat you and your loved one, it's sure to be a memorable experience.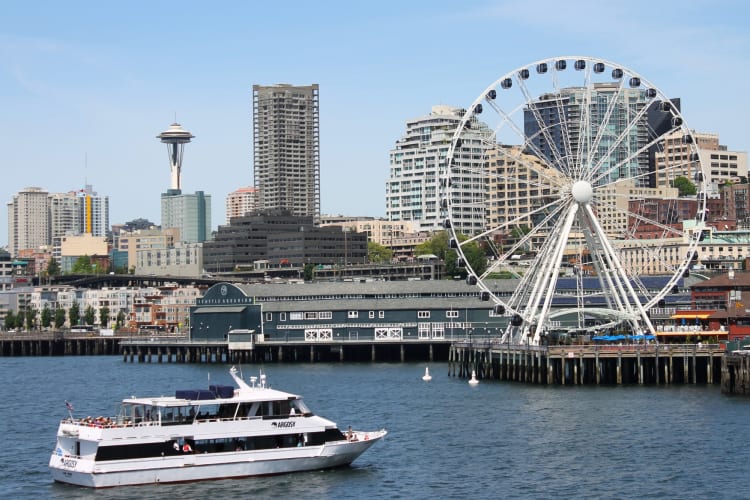 28. Seattle Deck
A Seattle deck can be a thoughtful Seattle gift for those visiting or planning to visit the city (or for locals who are proud of their city). Each card in the deck showcases iconic Seattle landmarks, from the Space Needle to Pike Place Market.
29. Seattle Postcards
Elevate the typical postcards with artwork inspired by the city's signature landmarks. Seattle postcards are a nice detail for both locals and tourists to keep a piece of the city as a memento. You can even add a personal message and transform the postcards into a heartfelt gesture that transcends distances.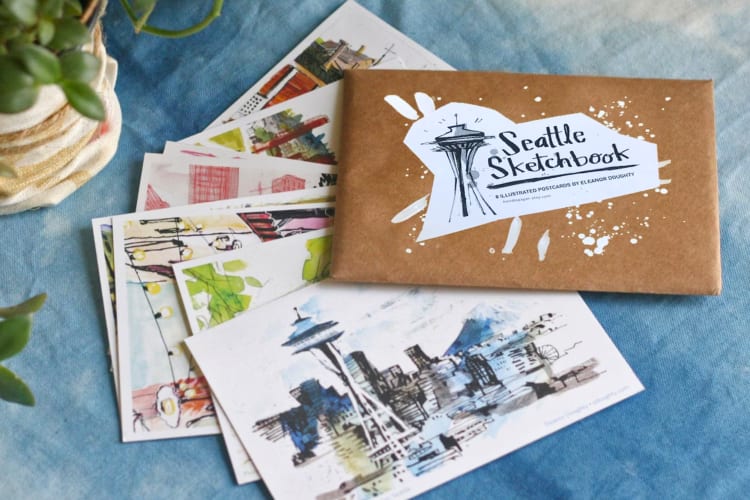 Join 200,000+ Culinary Enthusiasts
Exclusive deals, recipes, cookbooks, and our best tips for home cooks — free and straight to your inbox. PLUS: 500 Rewards Points.
Seattle gifts offer a great way to showcase the beauty and culture of this Pacific Northwest city. Whether you prefer gifting engaging experiences like cooking classes and food tours or are searching for home décor pieces like posters, each of the items on this Seattle gifts list captures the magical scene of the Emerald City.
For even more great gift ideas, check out other experiences happening on Cozymeal.