33 Best Things to Do in Seattle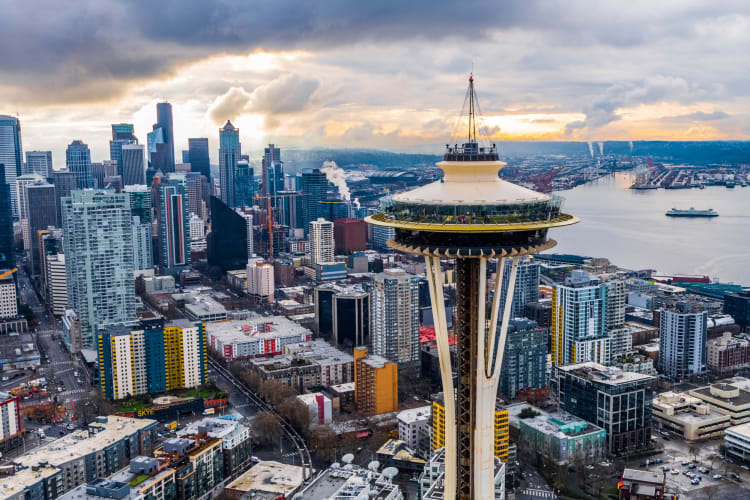 Are you hoping to find things to do in Seattle that appeal to your taste buds or uncover breathtaking views? If you're planning a trip to the Emerald City or live in the area, you may find yourself looking for new, exciting and fun things to do in Seattle.
Whether you're a foodie seeking to refine your palate, outdoorsy and looking for a thrill or hoping to discover unique activities, Seattle is full of engaging experiences for friends, singles, couples and families.
Jump to Section
Top-Rated Cooking Classes in Seattle
Master the art of gourmet cuisine taught by Seattle's best chefs.
Foodie Things to Do in Seattle
1. Cooking Classes
Check out cooking classes in Seattle for an afternoon or evening spent exploring new cooking techniques and sharpening your skills in the kitchen. You'll get to meet the best chefs in the city and learn a thing or two while you're at it. For a cozy evening in, check out online cooking classes or discover cooking classes near you.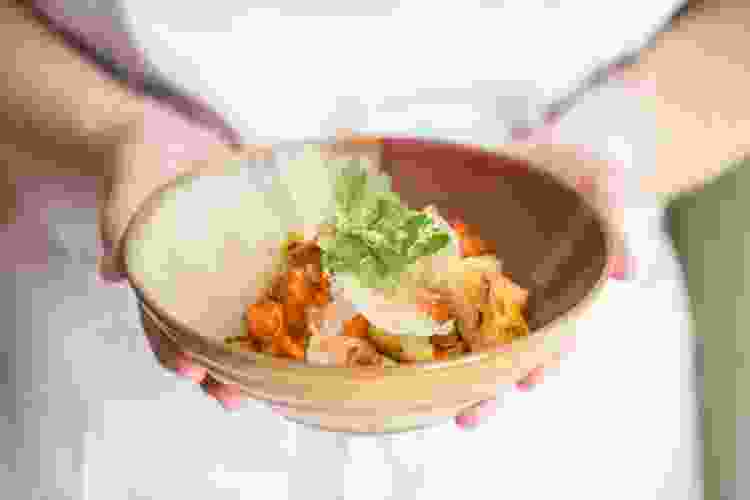 2. Private Chef Experiences
If you're looking for unique things to do in Seattle, hire a world-class private chef for a one-of-a-kind experience. Whether you love fresh pasta or hand-rolled sushi, you'll enjoy a delicious, upscale meal featuring your favorite type of cuisine. Explore private chefs in Seattle and private chefs near you for the perfect experience.
3. Food Tours
Food tours in Seattle are a fun and exciting way to explore the city through your tastebuds. Enjoy a guided tour focused on market food, discover the best coffee spots in town and more.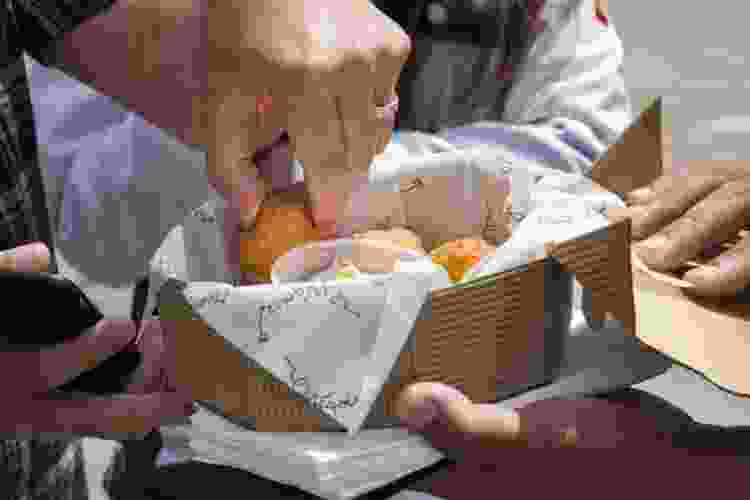 4. Online Experiences
Whether it's a rainy day or you just prefer staying in, there are plenty of foodie experiences you can enjoy from the comfort of your home or hotel room. Sign up for online mixology classes to learn how to craft perfect cocktails, or enjoy an online tasting experience with virtual wine tastings.
5. Pike Place Market
If you're looking for things to do in Downtown Seattle, take a stroll through Pike Place Market. The market is filled with local vendors selling everything from fish and specialty foods to fresh flowers and handmade soaps. Pike Place Market is one of the oldest farmers markets in the country and a massive attraction in the city.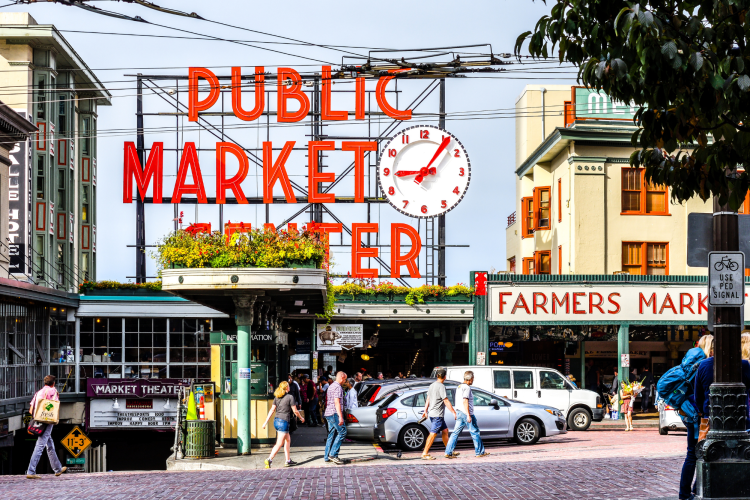 6. Local Coffee Shops
While Seattle is known for being home to one of the most famous coffee chains, the city is also home to plenty of unique and eccentric locally owned coffee shops. Whether you like your coffee black or prefer speciality lattes, enjoy tasting creations from a couple different shops.
Free Things to Do in Seattle
7. Fremont Public Sculptures
For an artsy and free thing to do in Seattle, stroll through an outdoor exhibit and explore the many popular and quirky sculptures in Fremont Park. Discover the famous troll sculpture under the bridge and more.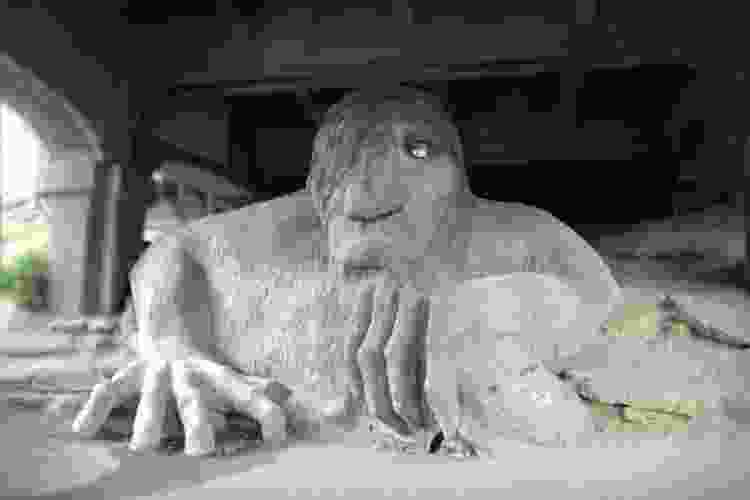 8. Seattle Free Walking Tours
Seattle's free walking tours are the only pay-what-you-want tours in the city. If you're on a budget, explore the city for free or at a low cost, and learn more about Seattle's culture and history while enjoying the views of downtown and the waterfront.
Book a Top Private Chef in Seattle
Indulge in the finest fare Seattle has to offer. Book a five-star private chef experience starting at $59/person.
9. Snoqualmie Falls
Located east of the city, Snoqualmie Falls is a two acre park home to a 270 foot waterfall. Aside from the breathtaking views, you'll enjoy the free parking and free observation deck.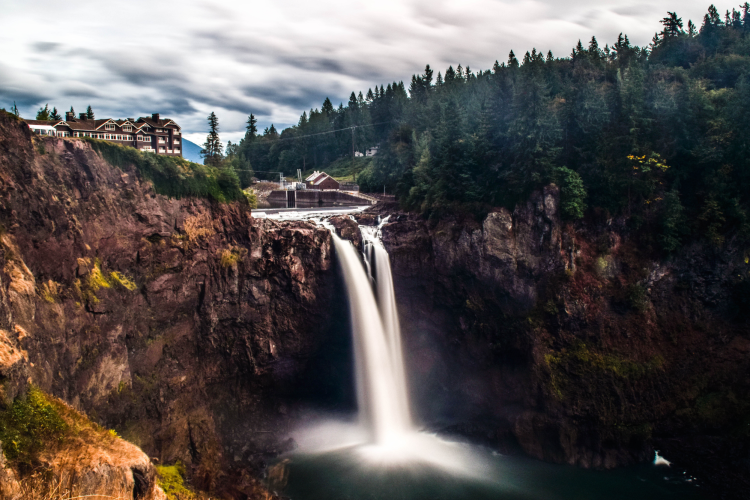 10. Log House Museum
For another fantastic and free thing to do in Seattle, check out the Log House Museum. The Log House Museum in West Seattle is a small, quaint museum inside of a log carriage house. The building itself is an artifact honoring the local culture, but it is also filled with Seattle history.
11. Seattle Central Library
Eleven stories high, the Seattle Central Library is a public library with centers for children, teen and adult readers, free computers and plenty of open spaces for reading and studying. Discover a new book or delight in an old favorite among the comfort of the stacks.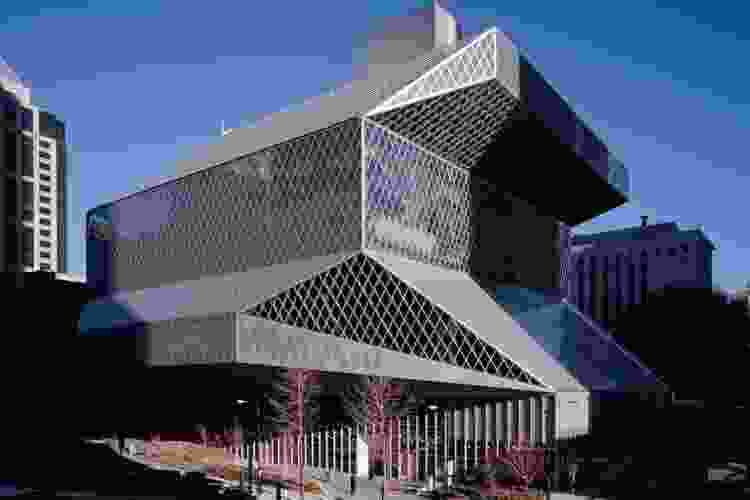 Things to Do in Seattle at Night
12. Cocktail Cruise
If you're looking for fun things to do in Seattle, take an evening cocktail cruise. Enjoy a sightseeing experience and the lights of the city at night while sipping on a delicious cocktail or mocktail. It also makes for a romantic date idea in Seattle.
13. Comedy Show
Get tickets at one of the city's comedy clubs for an evening of laugh-out-loud jokes. Whether you prefer stand-up or improv, there's a show that will bring you an evening full of entertainment.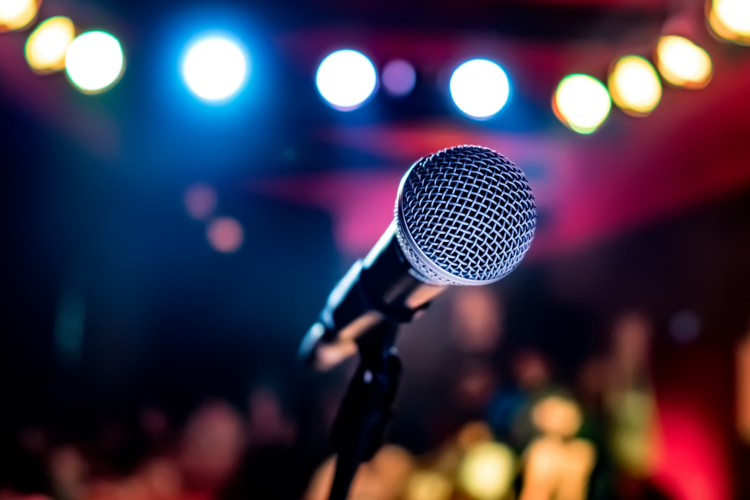 14. Ghost Tour
For a mixture of history and haunting tales, explore the city through a spooky ghost tour. Consider a haunted pub tour, walking tours or tours that take you inside the buildings rumored to be occupied by spirits.
15. Brewery
If you love cold beer and a laid back setting, check out any of the many breweries in Seattle and surrounding areas. You can spend the evening at one brewery or visit several in one night. Whether you prefer IPAs or sours, you're sure to have a fun-filled evening.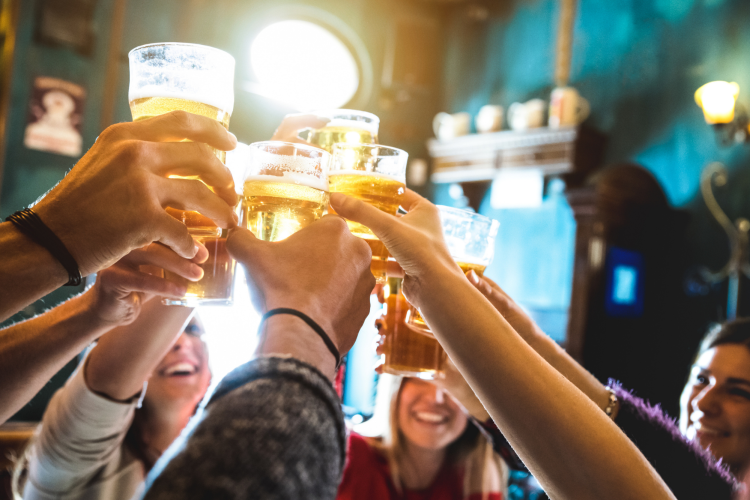 16. Barcade
For a super fun thing to do in Seattle, explore the local barcades. Seattle has several arcades with full bars and plenty of classic arcade games. Delight your inner child by spending your evening with a little booze and a healthy dose of competition.
Top-Rated Cooking Classes in Seattle
Master the art of gourmet cuisine taught by Seattle's best chefs.
17. Seattle Waterfront
If you're looking for things to do in Downtown Seattle at night, you'll definitely want to head over to the Seattle waterfront. Enjoy a delicious dinner, grab drinks, do a little shopping or just enjoy walking the piers.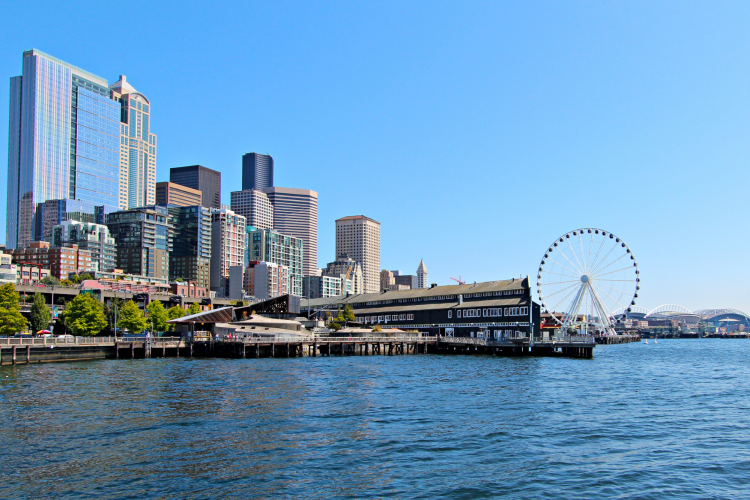 Outdoor Things to Do in Seattle
18. Discovery Park
Discovery Park, the largest park in the city, has over 10 miles of walking trails, a lighthouse and a beach strip. The park is known for attracting wildlife and spectacular sightings of birds and marine mammals. Go for a hike, soak in the views and enjoy a picnic on the shoreline for an amazing outdoor experience.
19. Seward Park
For more outdoor things to do in Seattle, Seward Park is another large park in Seattle that takes up the entire Bailey Peninsula. The peninsula is heavily forested and surrounded by Lake Washington. Relax on the lake shoreline, walk the paved trails, hang a hammock in the trees or hike through the forest.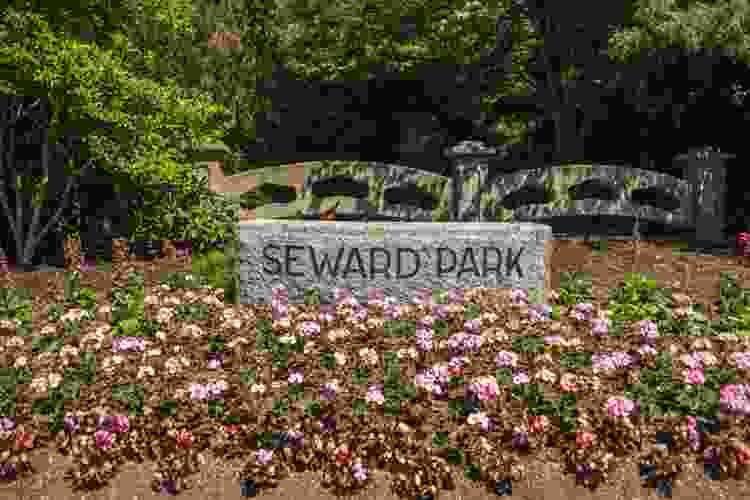 20. T Mobile Park
Located in downtown Seattle, the T Mobile Park is a major league baseball stadium and home to the Seattle Mariners. Purchase tickets for a game, and make sure to grab some classic American snacks and a cold beverage while you root for the home team.
21. Winery
Washington State has some of the best geographical conditions for growing wine grapes and producing wine. Whether you prefer an oaky chardonnay or a bold cabernet sauvignon, you'll enjoy a day spent tasting wines and exploring a local winery.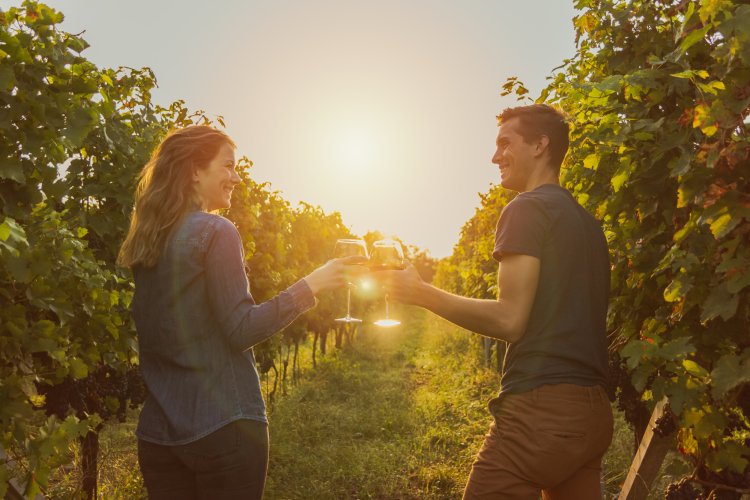 22. Bainbridge Island
Some of the best things to do in Seattle require a small journey out of the city. Bainbridge Island, a small city in itself, is accessed from Seattle by a short ferry ride and makes for a wonderful day trip from the main city. The island is full of forests, landscaped gardens and over 60 miles of hiking trails. It's also home to many local shops, cafés, restaurants and free museums.
23. Beaches
Whether you're looking for fun things to do in Seattle on a hot, summer day or a cloudy chilly afternoon, the beaches in this area offer an amazing local getaway. Take a dip in the water and sunbathe or cozy up under some blankets to relax in the fresh air.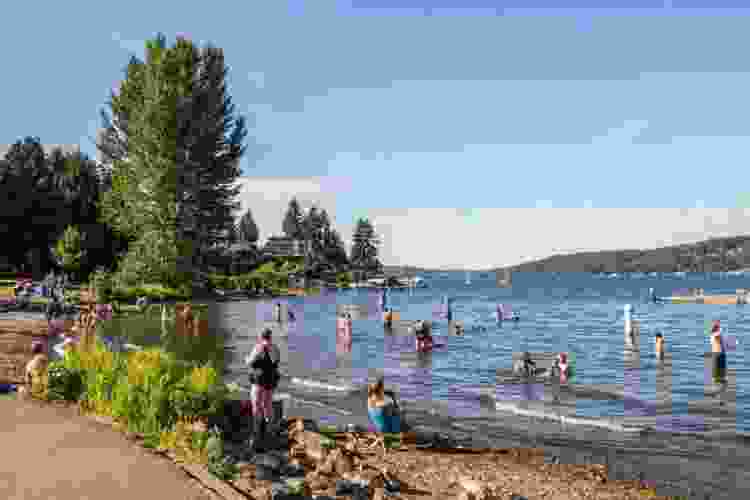 Things to Do in Seattle With Kids
24. Artists at Play Playground
Help the little ones wear out some of their energy by taking them to the Artists at Play playground to run and explore. Located near the Museum of Pop Culture, this playground is completely free yet unique from the average one as it was designed with imagination in mind. The kids will love the 30 foot climbing tower, musical instruments, sound swings and more.
Book a Top Private Chef in Seattle
Indulge in the finest fare Seattle has to offer. Book a five-star private chef experience starting at $59/person.
25. Woodland Park Zoo
If you're looking for things to do in Seattle that will keep the kids and the adults entertained, visit the Woodland Park Zoo for an exciting and educational afternoon. Learn more about wildlife conservation in each exhibit as you get to see lions, bears, giraffes, penguins and much more.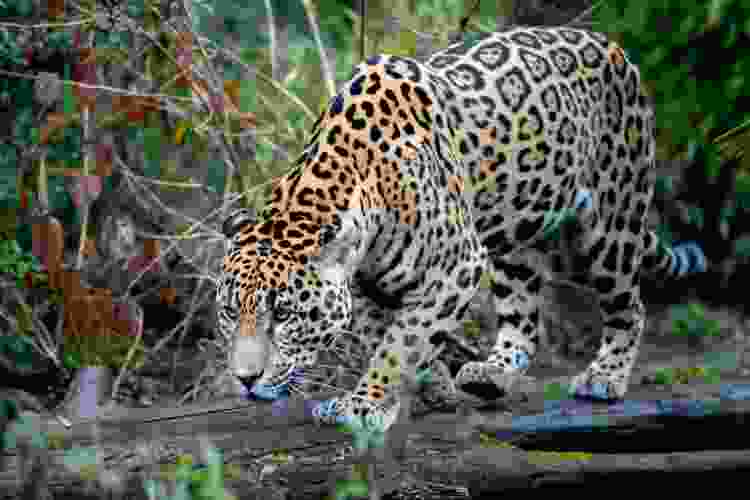 26. Seattle Children's Museum
The Seattle Children's Museum is an excellent way to spend the afternoon with kids in the city. The museum is full of exhibits designed to inspire imagination, creativity and play with everything from a post office room and grocery store to the mountain exhibit that mimics the great outdoors.
27. Seattle Aquarium
If you're looking for indoor things to do in Seattle, head to the Seattle Aquarium where you can learn more about sea creatures, birds, shorelines and more. Delight in the otters and seals, and find yourself surrounded by aquatic animals in the underwater dome.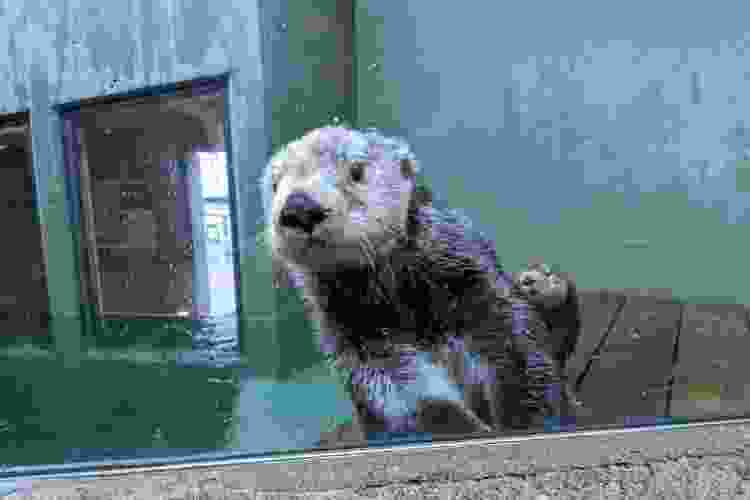 Cool Things to Do in Seattle
28. Seattle Great Wheel
The Seattle Great Wheel is an iconic staple of the city standing 175 feet tall on a pier on Elliot Bay. Enjoy views of the city and the bay from the sky as you ride one of the largest ferris wheels on the West coast. Visit the wheel at night for a spectacular view of the wheel engulfed in lights.
29. Chihuly Garden and Glass
Chihuly Garden and Glass is a museum filled with the work of Dale Chihuly. Chihuly's world famous studio glass is both awe-inspiring and unique. Visitors can spend hours exploring the showcased work, discovering the artist's influences and even viewing live glass blowing demonstrations.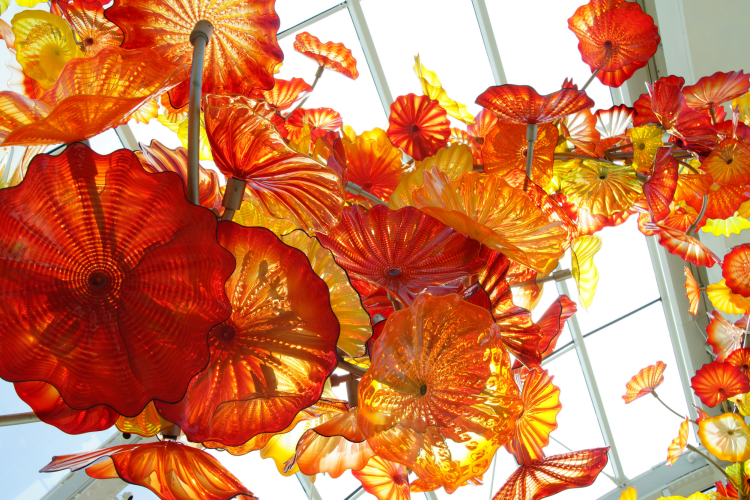 30. Space Needle
Another iconic experience in downtown Seattle, the Space Needle offers incomparable and absolutely stunning views of the city. Standing over 600 feet tall, the observation tower even contains a rotating cocktail bar.
31. Sky View Observatory
The Sky View Observatory is another option if you're looking for things to do in Seattle that offer amazing views of both the city and the mountains. The observatory has a café with beer, wine and light bites and is the perfect spot for jaw-dropping views of the sunset.
32. Seattle Bouldering Project
Get your heart pumping at the Seattle Bouldering Project, a large rock climbing gym. Climbing routes frequently change, and the gym also contains a fitness studio, yoga studio, weight room and more.
Top-Rated Cooking Classes in Seattle
Master the art of gourmet cuisine taught by Seattle's best chefs.
33. Museum of Pop Culture
For a truly unique experience in Seattle, check out the Museum of Pop Culture. Each interactive exhibit is dedicated to showcasing moments from music, movies, TV and more. Spend hours getting lost in this museum that will delight people of all ages.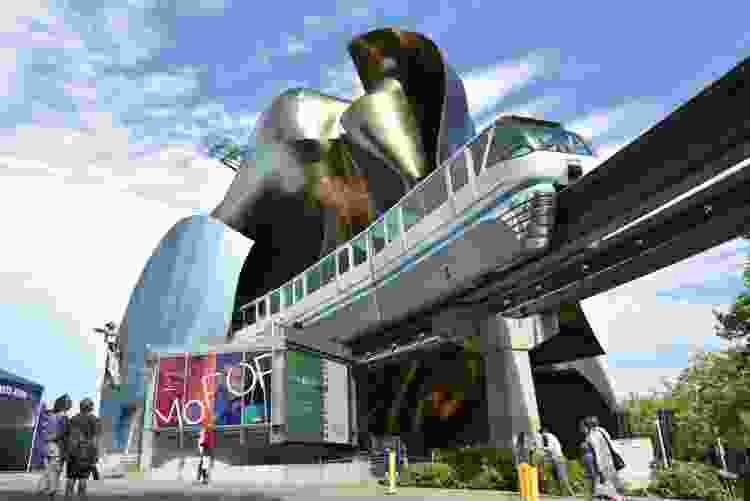 Join 200,000+ Culinary Enthusiasts
Exclusive deals, recipes, cookbooks, and our best tips for home cooks — free and straight to your inbox. PLUS: 500 Rewards Points.
Whether you're a Seattle native or visiting the city for the first time, now you have plenty of ideas for fun and unique things to do in Seattle. Add some of these to your travel itinerary or keep them in the back of your mind for when you have a free afternoon.
For even more fun things to do in cities near you, check out more experiences on Cozymeal.