19 Best Team Building Activities in Austin for 2023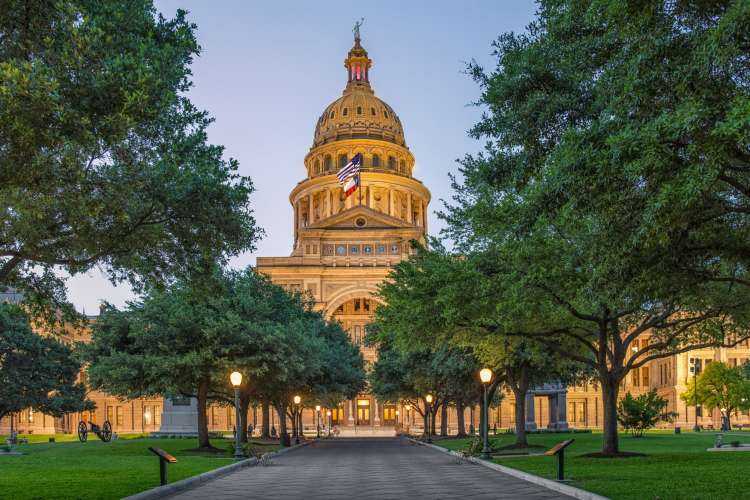 As one of Texas' cultural capitals (and also its literal capital), Austin makes for a perfect location for team building activities. This vibrant city plays host to all kinds of fun experiences, from art classes and museums to hikes and karaoke.
No matter what activity you choose to bond over, it's important to understand the potential benefits your business can reap from team building. Cozymeal has helped numerous companies — including Fortune 500 firms like Facebook and Macy's — bring their teams closer together. Below, you'll find a comprehensive guide to team building in Austin, including 19 exciting activities to do with your team.
Jump to Section
---
OUR RECOMMENDATIONS
---
Fun Team Building Ideas in Austin
1. Culinary Team Building Activities in Austin
From hands-on culinary classes to tastings, food tours in Austin and private chefs in Austin, culinary team bonding events are perfect for teams who love good food. These unique team building activities in Austin focus on exploring, enjoying or making gourmet cuisine, each led by the best chefs and hosts in Austin. While colleagues work together in the kitchen or explore their city, they'll also work on building stronger relationships, bettering their communication skills and brushing up on creative brainstorming. Plus, this is the perfect way to get everyone out of the office for some fun!
And if you'd rather have the fun come to you, there's even a chef-led, in-office guacamole-making competition complete with a DIY taco station lunch, trivia and virgin sangria.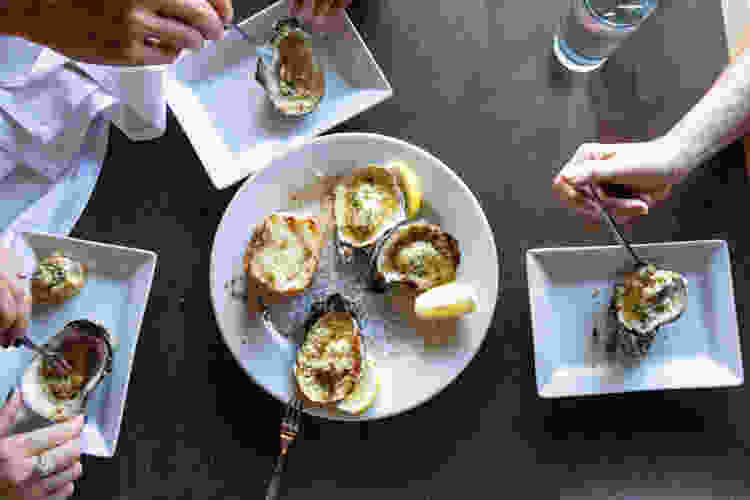 Find Team Building Activities in Austin

Treat your team to Austin's very best cooking classes, food tours, private chefs and more.

Book Now
2. Hands-On Cooking Classes
A team that eats together, stays together. Get the group working in the kitchen with hands-on cooking classes in Austin. Taught by top-rated local chefs, your team will don their aprons, roll up their sleeves and learn how to do everything from rolling stunning sushi to perfecting their homemade pasta. They might even engage in a little friendly cooking competition! After they're done cooking, the team gets to sit down and enjoy the gourmet meal they made together.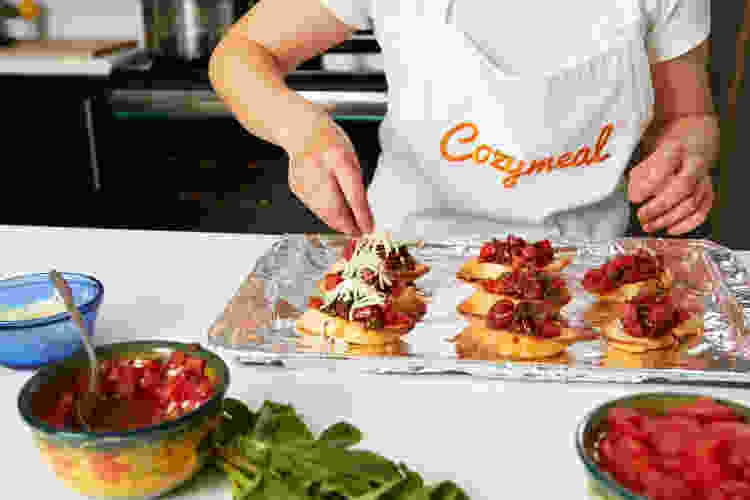 3. Online Culinary Team Building Activities
Have some remote staff in the bunch? Go the virtual route with fully interactive online team building activities. These live, 100% virtual events can be done from anywhere; all you need is a computer or smart device. Your team can learn new recipes from world-class chefs in a wide variety of online cooking classes or shake and stir up crafts cocktails in online mixology classes. Tastings are another great way for remote teams to bond; virtual wine tastings are a fun virtual option for the classic office happy hour.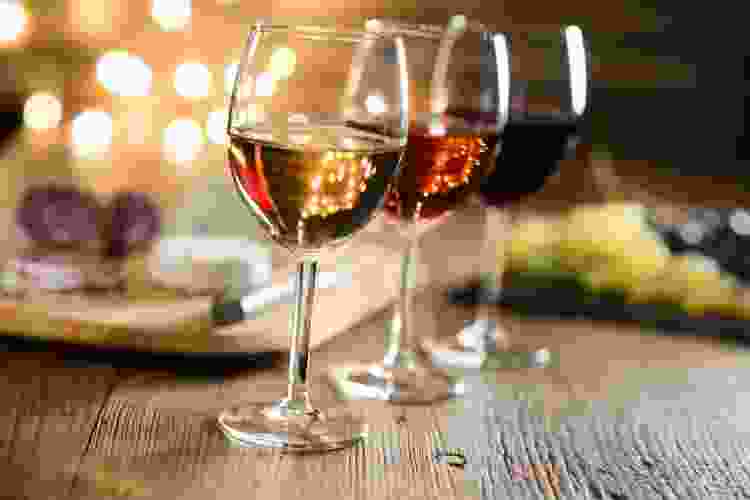 4. Art Classes
Even if your team isn't the most artistically inclined, you can still enjoy a day together learning painting or drawing (and maybe enjoying a glass of wine or two). Austin is home to numerous art studios that offer corporate team building activities. Your team will enjoy a hands-on learning session that emphasizes creativity and problem-solving. And who knows? You might end up with a new piece for the office.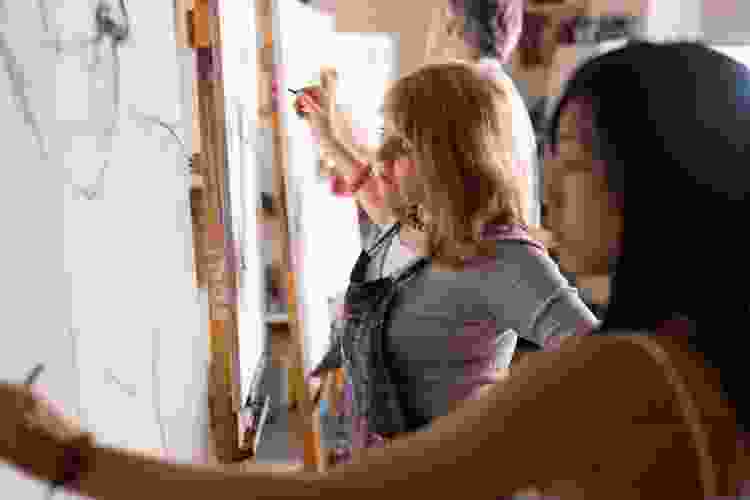 5. Visit Lady Bird Lake
One of Austin's most popular destinations, Lady Bird Lake offers many chances for a team to bond. You might take a sunset cruise together, go paddle boating or SUPing, or simply stroll along the boardwalk together. No matter how you choose to spend your day on the lake, you're sure to enjoy stunning views of the Austin skyline.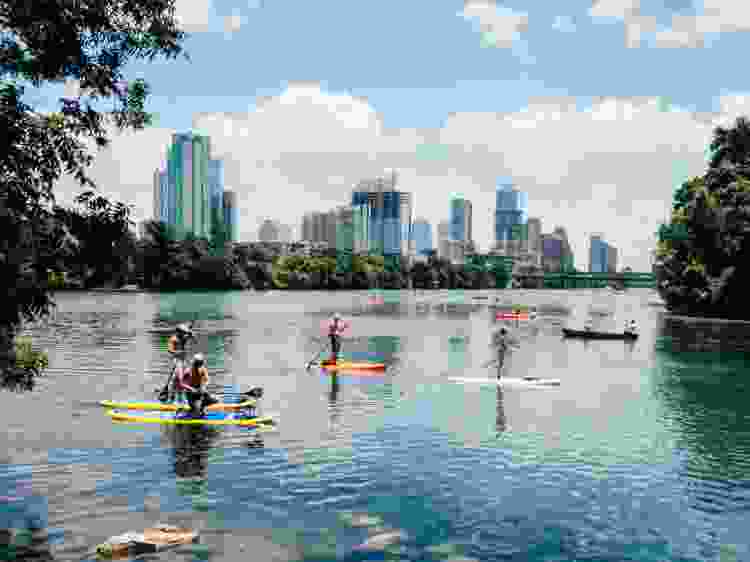 Top-Rated Cooking Classes in Austin
Master the art of gourmet cuisine with the help of the best chefs in Austin.
6. Tour the Capitol Building
As the capital city of Texas, Austin plays host to numerous government buildings and offices. One of the most interesting government sites is the state capitol building, which features a stately dome and Renaissance-inspired design. Tours are available with the Texas State Preservation Board and make for a perfect choice for a team that likes history or architecture.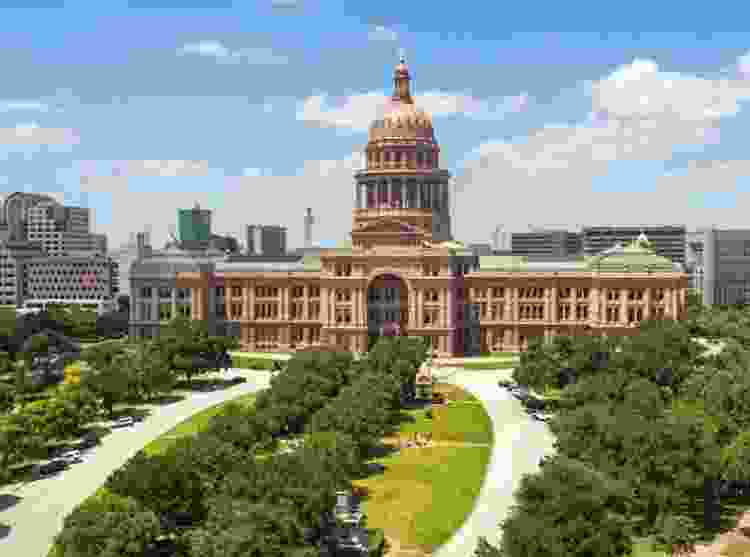 7. Check Out the Bat Bridge
Perhaps Austin's most iconic attraction, the Congress Avenue bridge is known for its massive colony of bats. At 1.5 million, this bridge is home to the largest urban bat population in the world. Every night, the bats take off buzzing through the skies in spectacular fashion. Seeing the bats would not only be a wonderful way to cap off a day of team building in Austin, but also gives your team a chance to witness one of the most striking natural attractions in the world.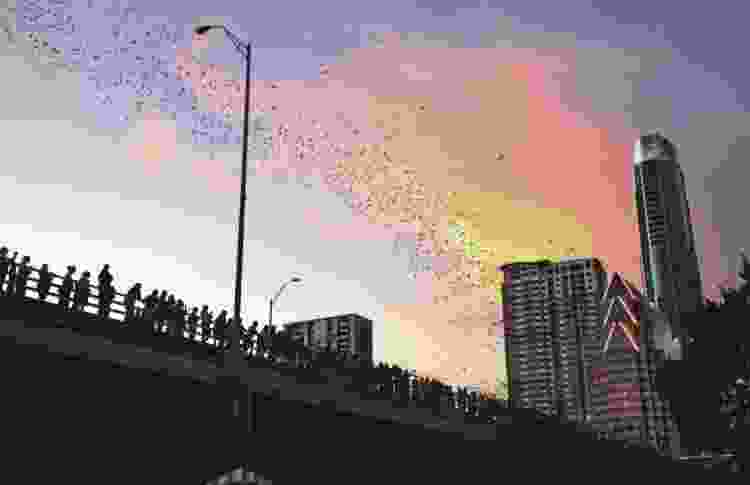 8. Take a Haunted Hearse Tour
Considering its long and storied history, it's hardly surprising that Austin has its fair share of haunted locations. By booking a group experience with a company like Haunted ATX, you and your team can enjoy a private tour of some of the capital's spookiest locations. This fright-filled event can be just as educational as it is spooky.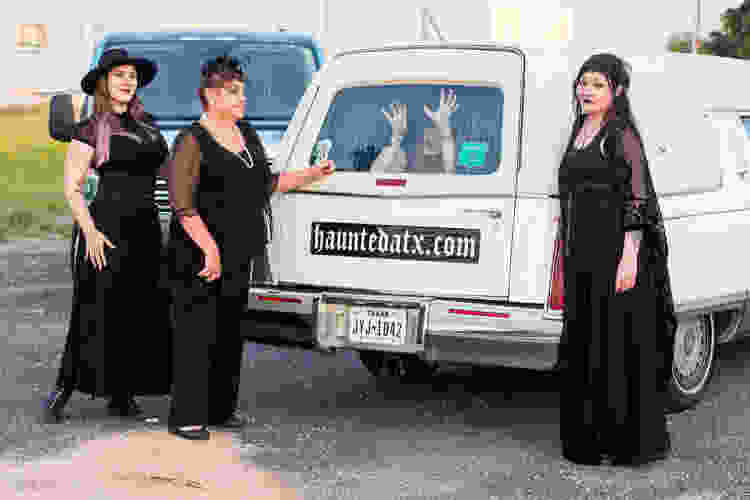 9. Your Biker Gang Tour
Electric mini-bikes are all the rage in Austin. It's pretty obvious why. Outfitted with fat tires and a stylish design, these electric bikes are a very fun way to explore the highlights of Austin with a group. Each Your Biker Gang tour includes two enthusiastic and well-informed guides, along with plenty of opportunities for fun and camaraderie.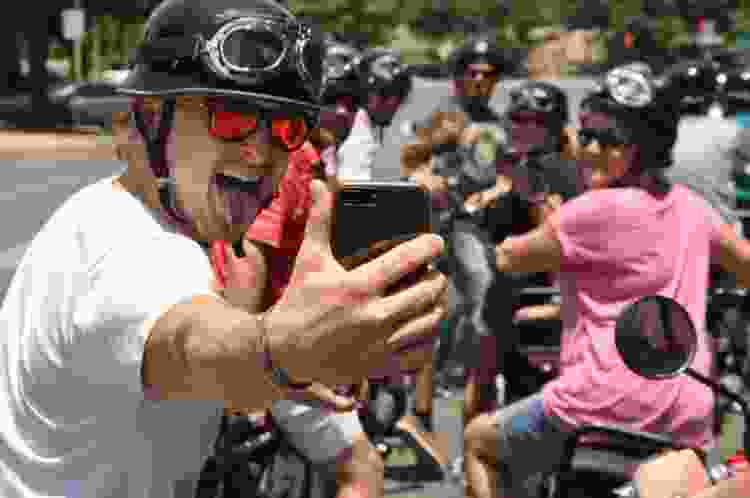 10. Escape Rooms
The escape room might be the most popular team building activity of the modern age. Austin has numerous escape rooms, with themes ranging from prison breaks to sinking ships. One of the most popular escape rooms is The Escape Game Austin, which boasts multiple immersive experiences. Have your team solve puzzles and work together to find a way out!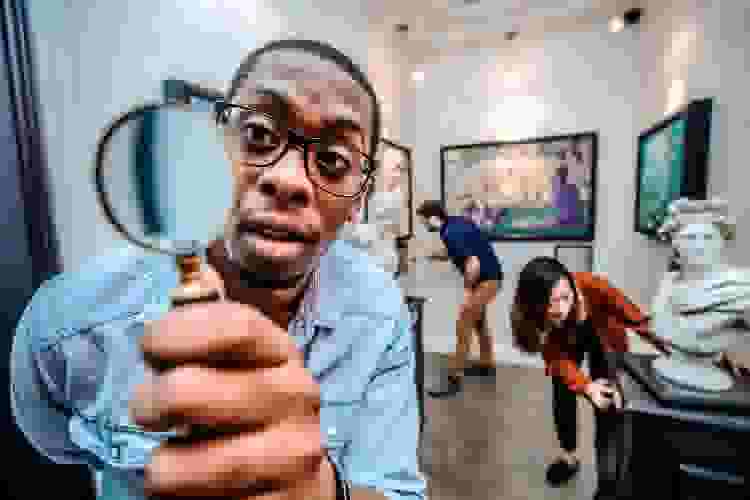 11. Inner Space Cavern
Located just north of Austin, the Inner Space Cavern is one of the most striking underground formations in Texas. With several tours and dozens of stunning rock formations, the Inner Space Cavern offers plenty of opportunities for your team to explore together in an otherworldly setting. If your team is feeling particularly adventurous, you can even take an off-trail tour into the undeveloped parts of the cave.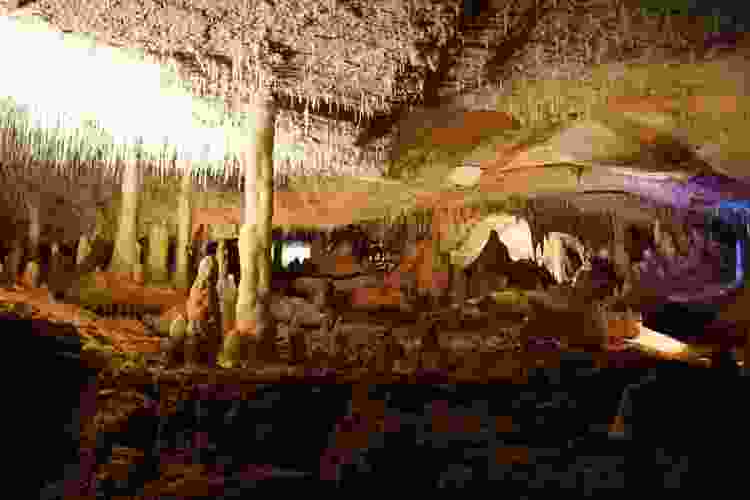 Book an Online Team Building Event
Bond with your team in top-rated online cooking classes, mixology classes, wine tastings and more.
12. Food Truck Tour
Few cities boast a food truck scene as varied and colorful as Austin. In fact, Austin is second only to Portland in its number of food trucks. Consider a visit to a food truck pod (a collection of food trucks) to treat your team to some of the best BBQ in Austin, authentic Mexican cuisine or sweet, sugary churros. Nothing brings teams together quite like a meal, especially when the Austin food scene presents ample choices for every diet prepared by some of the best chefs in the city.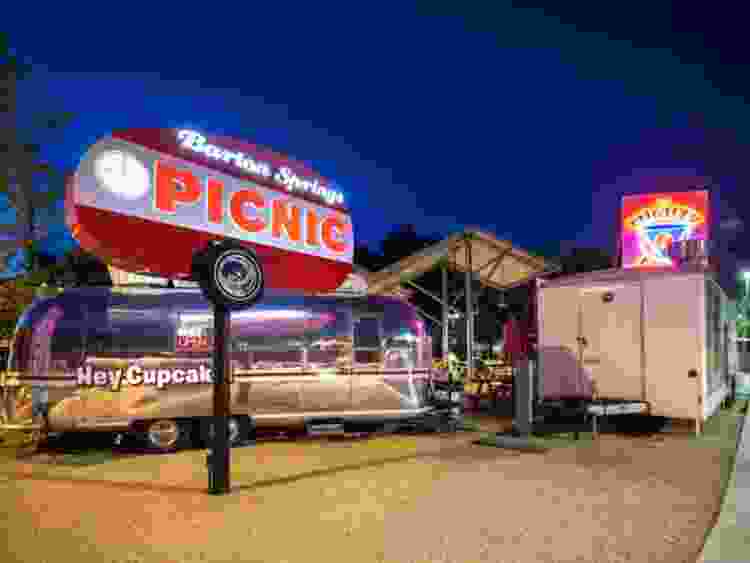 13. Glassblowing Class at Ghost Pepper Glass
Have you ever admired a glass sculpture and wondered how it was made? With this unique team building activity, you can find out exactly how, and even try it for yourself. At Ghost Pepper Glass, you and your group will learn all about the art of glassblowing and have a chance to create a few souvenirs for yourself.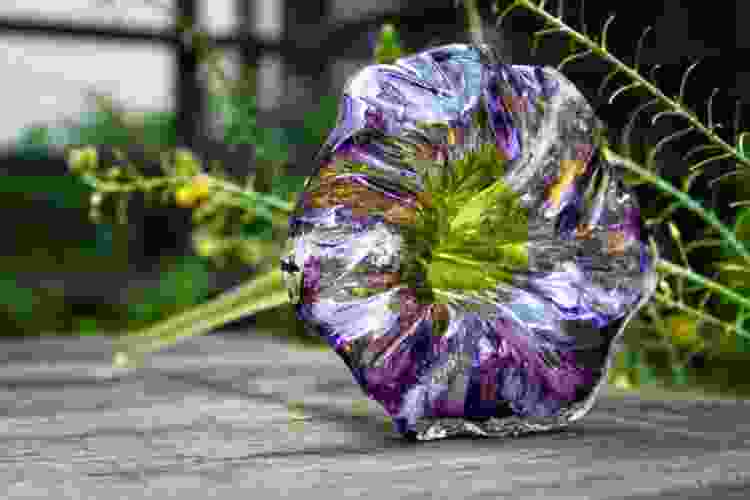 14. Group Dance Lesson
One important aspect of team building activities is offering opportunities for team members to come out of their shells. With a group dance lesson, even your most reserved team members will find themselves breaking a smile and busting a few funky moves. Consider booking a group lesson with Dance With Me, a studio that teaches everything from jazz to salsa.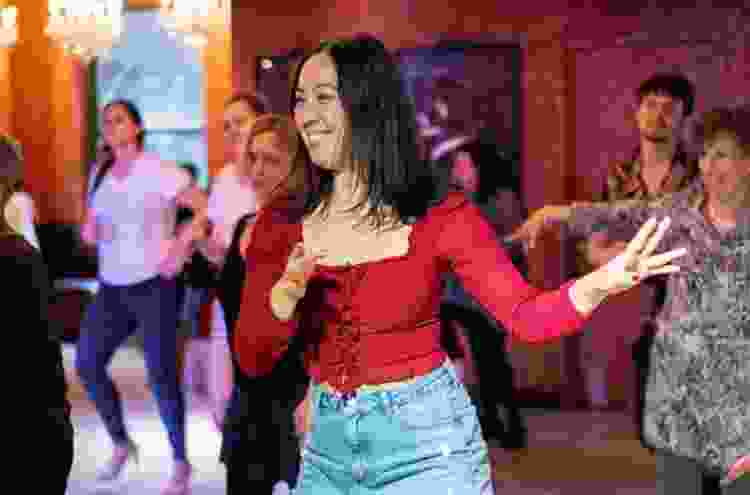 15. Catch a Concert
Billed as the "live music capital of the world," it's no surprise that seeing a live act is one of the most popular team building activities in Austin. Since it can be difficult to speak during a show, consider planning to attend a show as a fun way to cap off a day of team building. Many live shows are held in bars or restaurants, so you can also grab a bite to eat or a beer together.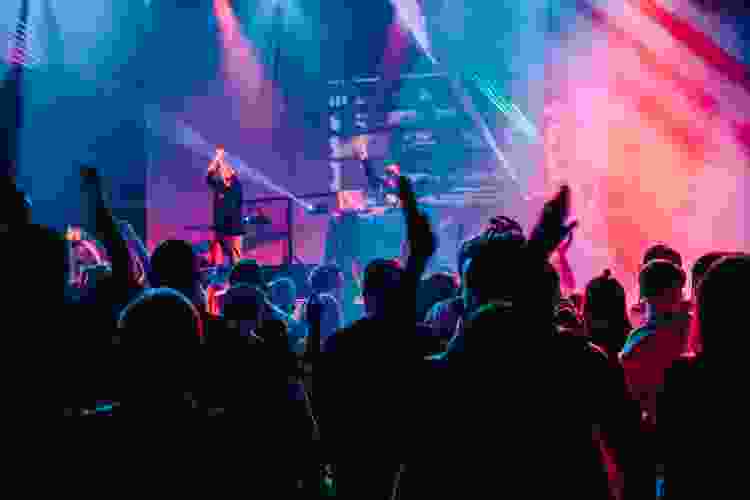 16. Volunteering
Volunteering is easily one of the best ways to spend time with your team. Besides challenging your team to solve real-world problems and work together in new ways, volunteering also makes life a bit brighter for some of society's most vulnerable citizens. There are a variety of volunteer opportunities in Austin, including working at food banks or building bikes for charity.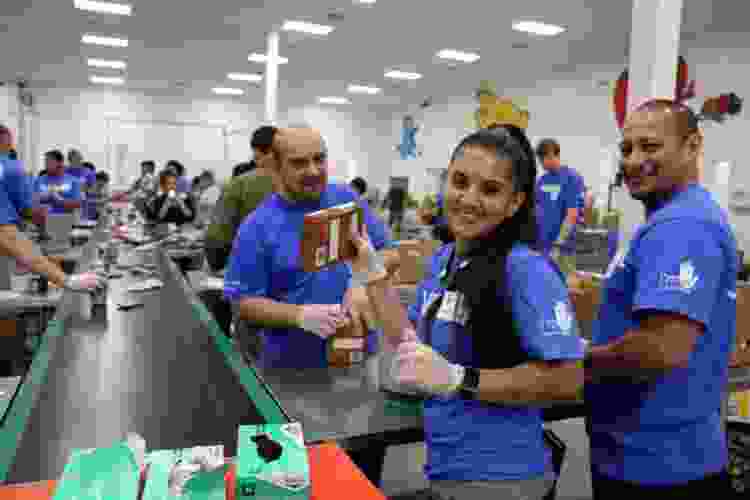 Top-Rated Cooking Classes in Austin
Master the art of gourmet cuisine with the help of the best chefs in Austin.
17. Brewery Tour
Mixing alcohol with team building might not be right for every group, but if you think your team might like to indulge in an adult beverage, you'll be pleased to know numerous breweries call Austin home. By embarking on a brewery tour, you and your team can sample some of Austin's finest beers at breweries across the city, all while learning about the history and techniques of brewing.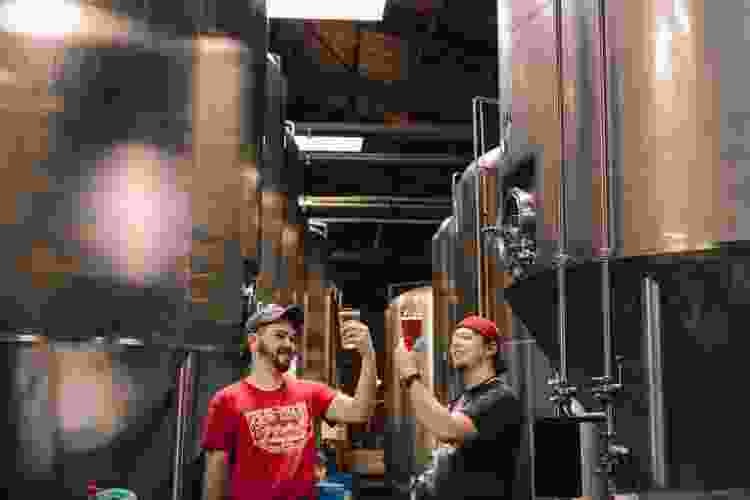 18. Go-Karting
Driving a go-kart can be a lot of fun no matter the circumstance, but Austin's COTA Karting takes things to a whole new level. You and your team can race against each other on a professional track in karts that go up to 55 miles per hour. If your team thrives on a little competition, go-karting can be a thrilling way to let off some steam.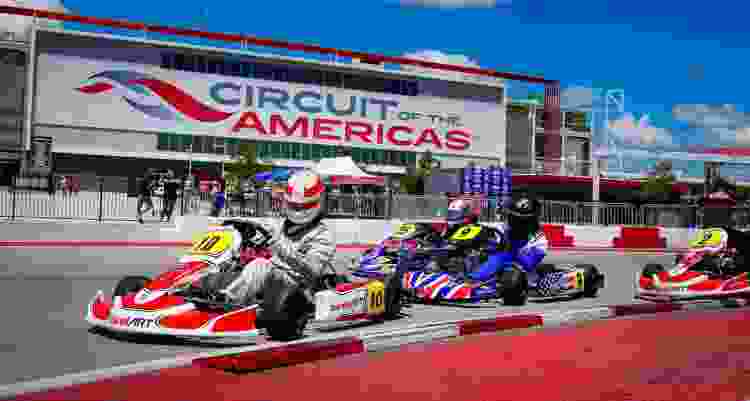 19. Scavenger Hunt
Scavenger hunts reward creativity, problem solving and out-of-the-box thinking, making them an ideal choice for team building activities. What's more, they're a great way to explore the historic and cultural sites of Austin. Come up with your own scavenger hunt around the city, and consider adding a time constraint to give them a competitive edge. Even if your team is remote, you can plan a fun virtual scavenger hunt for folks to do from home.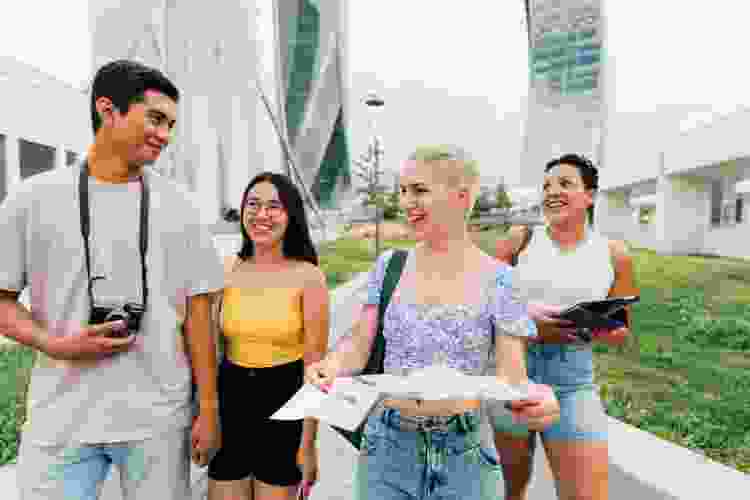 Find Team Building Activities in Austin
Treat your team to Austin's very best cooking classes, food tours, private chefs and more.
Why Should My Business Consider Team Building?
To put it simply, team building is the act of bringing your team closer together, usually by participating in an activity that's considerably different than your average workday. During a team building exercise, you and your colleagues put your heads together to solve puzzles, marvel over cultural experiences or simply have a bit of fun together. Team building activities tend to reward trust and create an opportunity for your group to deepen their relationships with each other.
Team building can also increase camaraderie between managers and employees. In many companies, the employees might know each other pretty well, but they'll have much shallower relationships with their managers and executives. Team building exercises, and even virtual team building activities, put everyone on the same level, facilitating communication and teamwork regardless of one's position within a company.
Does Team Building Improve Business?
Even if all team building activities did was create stronger relationships and allow your team to share a fun experience, it'd still be a worthwhile use of time. However, team building activities have also been shown to benefit your business.
Teams with stronger relationships tend to be more creative, flexible and reliable than groups who don't know each other as well. They also report higher levels of employee happiness. And when teams are happier, they put more heart into their work: The University of Oxford found that happier employees are 13% more productive overall.
Team building activities also encourage staff members to think positively about their jobs and their companies, which can increase employee retention and employee engagement. According to a 2016 report in SHRM, as much as 20% of employee turnover occurs in their first 45 days on the job. It's crucial to establish a positive company culture from the get-go so people feel positive about staying employed there long-term. That's where team building can help.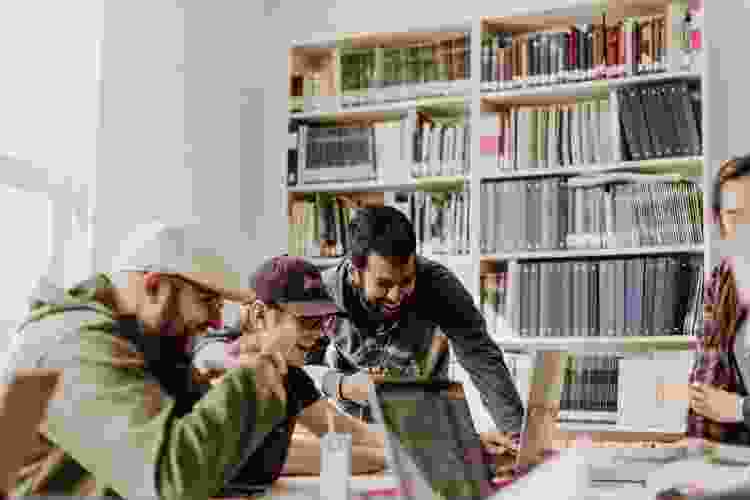 What Makes for an Effective Team Building Exercise?
Not all team building exercises are created equally, but fortunately, it's pretty easy to find an activity that works for your group.
One of the biggest factors to keep in mind when selecting a team building activity is inclusivity. Try to pick an outing that everyone on the team will enjoy. This can be difficult with larger groups, but not impossible. If you lead a creatively-minded team, a museum trip might make sense. A team of sports fans might consider a ropes course or catching a game together. If you're totally stumped on team building games or activities that everyone will enjoy, you can always resort to food tours or volunteering with a local charity. And don't forget about online games for remote teams if you have telecommuting staff.
Finally, when choosing an activity, be sure to keep people's physical limitations in mind, especially if you lead a team with people with disabilities.
Another factor to remember is interactivity. Some team building activities ask for lots of participation, while others are more passive. As a general rule of thumb, the more interactive an activity is, the more likely it is for your team to strengthen its bond. That's not to say that your team won't appreciate a more passive activity, such as sharing a meal together, but they may not get as much out of the experience as they would for something that challenges them to work together toward a common goal.
Book an Online Team Building Event
Bond with your team in top-rated online cooking classes, mixology classes, wine tastings and more.
Benefits of Team Building Activities
If you're still not convinced that team building is right for you, you might be inspired by the proven benefits that team building activities can bring:
Increase confidence. Team building activities often demand equal participation from the entire team, no matter their positions within the company. This can empower junior employees to feel more comfortable raising ideas and questions back at the office.
Practice time management. Making effective use of time is one of the most important tasks facing every business. Team building activities with a time component, such as escape rooms or scavenger hunts, teach employees valuable lessons about prioritization and time management.
Boost morale. Up to 30% of employees do their job "just to get by," according to Pew Research Center. Team building activities raise everyone's spirits and impart an overall positive impression on the group, which can go a long toward helping job satisfaction.
Strengthen relationships. The more positive relationships you can foster on a team, the better. Having close workplace friendships and mentorships drastically improves an employee's satisfaction with the job, which results in huge performance boosts.
Have fun. Work plays a huge role in many people's lives, but at the end of the day, it's not everything. Deeping your relationships with colleagues is not just beneficial for workplace efficiency, but also because developing strong relationships plays a key role in living a happy, healthy life.
Considering the numerous team building activities available, it's obvious why Austin is one of the top destinations for groups in Texas. Which activities are you most excited to try with your group?
For even more great team building inspiration, check out other experiences happening on Cozymeal.

Join 200,000+ Culinary Enthusiasts
Exclusive deals, recipes, cookbooks, and our best tips for home cooks — free and straight to your inbox. PLUS: 500 Rewards Points.
Team Building in More Cities Near You
For even more great team building inspiration in cities near you and around the U.S., check out our comprehensive guides: