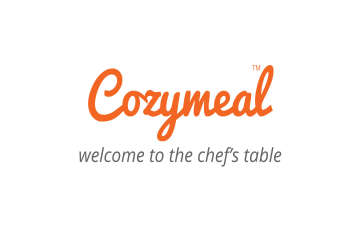 Chef Ridic
Verified chef
Food safety certified
(8 reviews)
Chef Ridic has a culinary background that dates back to his teenage years. As a teacher, managing chef and entrepreneur, he's passionate about sharing his love for creative cuisine. His experience includes working as a hotel sous chef as well as preparing gourmet dinners for various charity benefits. This allows Chef Ridic to curate outstanding private chef experiences and memorable cooking classes that are impressive and fun.
Cozymeal guest reviews for Chef Ridic


Chef Ridic was fantastic! We learned about his interesting background as a chef and he taught us so many great techniques for building flavor and cooking some amazing Thai food. All three courses were exceptional! We will definitely be using them a lot in the future, especially the red curry pumpkin hummus recipe. Would highly recommend Chef Ridic and we would love to do another cooking experience with him again.


Thanks to Chef Ridic we spent a tremendously enjoyable evening with lots of free-flowing conversation and delicious, expertly prepared food. We think Chef Ridic is an excellent chef. We were grateful for the tips and tricks he shared with us while he was preparing the delicious 5-course meal for us. Chef Ridic is very personable, inspiring, friendly, and well prepared and organized. Each plate he served us was artfully arranged and we did not feel rushed. We truly appreciated the good time he afforded us at our home and highly recommend him.


Chef Ridic was a delight! Nice, courteous, flexible. Food was delicious, and beautifully plated! Also learned a bunch of new tips and tricks