23 Awesome Date Ideas in New Orleans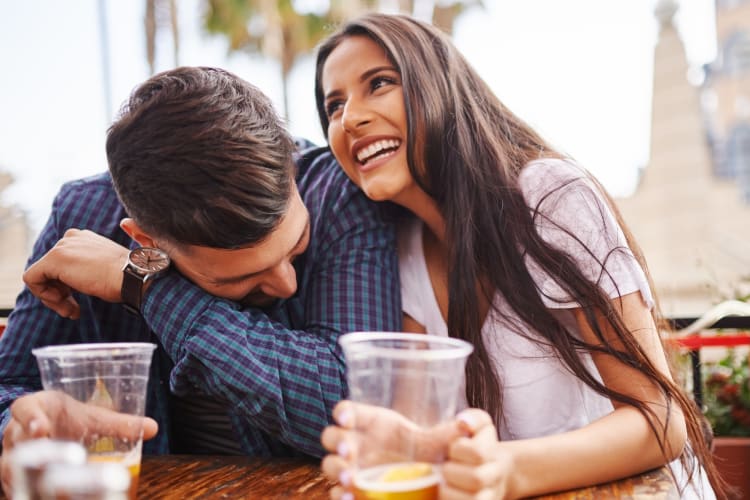 The only problem with picking date ideas in New Orleans is that there is so much to choose from. Whether you are into the traditional dinner date, a night of bar crawling or a twilight cruise on a Mississippi steamboat, NOLA has it all.
The weather in the Crescent City can get pretty steamy, but there is always a breeze wafting through, and that makes a stroll through one of New Orleans' many gardens one of the most romantic date ideas in New Orleans. From sampling classic cocktails, to an airboat ride through the bayou, there is lots to do in New Orleans. Here are some suggestions for date ideas in New Orleans.
Jump to Section
GET UP TO $50 IN COZYMEAL
CASH™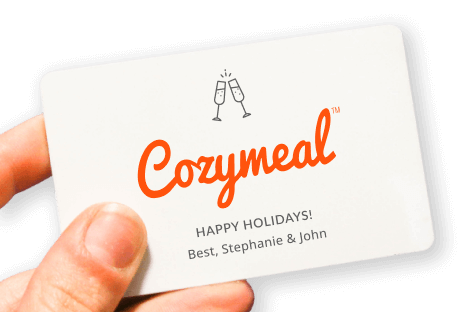 GET UP TO $50 IN COZYMEAL
CASH™
$100 or more, get $10 Cozymeal Cash™
$250 or more, get $25 Cozymeal Cash™
$500 or more, get $50 Cozymeal Cash™
Foodie Date Ideas in New Orleans
1. Cooking Classes
Taking a cooking class together is a fun date idea in New Orleans and a unique way to stir things up. If you are just getting acquainted, cooking together can also tell you a lot about someone else! Check out some cooking classes near you to explore a new cuisine or learn different techniques. Through cooking classes in New Orleans, you can try your hand at local favorites like gumbo, dirty rice or bananas Foster, or you can try interactive online cooking classes from home for something out of the ordinary like Peruvian fusion or South Asian street food.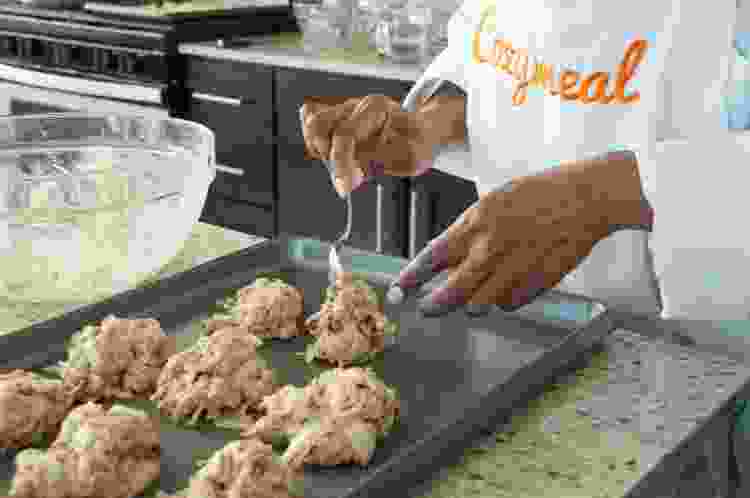 Book a New Orleans Private Chef Now

Indulge in the finest fare New Orleans has to offer. Book a five-star private chef experience starting at $59/person.

Book Now
2. Private Chef Experiences
One of the most romantic date ideas in New Orleans is to hire a private chef to cook you and your date the perfect dinner, all in the comfort of your own home. Find one of the talented private chefs near you to set up a special evening for you and your date. You'll choose the day, time and menu, and the chef will do the rest. The private chefs in New Orleans even do the dishes.
3. Food Tours
Amble through the French Quarter or stroll among the tombstones in a 19th century cemetery on one of the many food tours in New Orleans. Not only is this a great way to get to know a neighborhood better, but it's one of the best date ideas in New Orleans. Food tours near you take you through bars, restaurants and other establishments that are local icons and soon-to-be favorite eateries. This is a fantastic way to familiarize yourselves with the best food in New Orleans.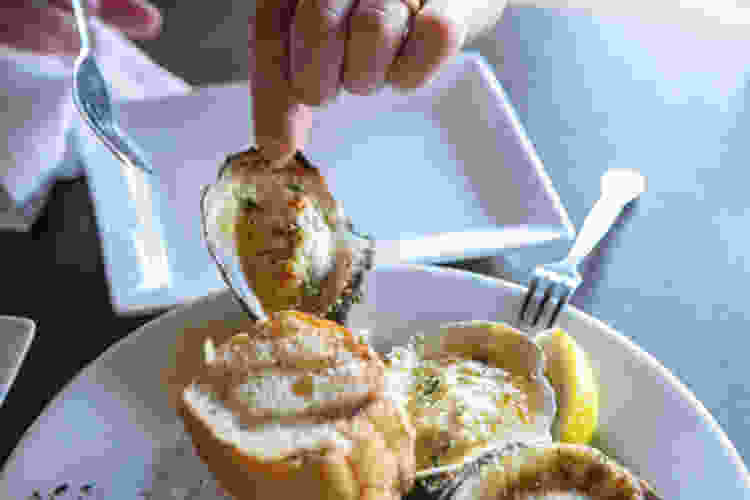 4. Brewery Tours and Tastings
New Orleans is full of artisan and microbreweries to try, so if you and your date enjoy trying different beers, sharing a flight is a great date idea in New Orleans.
5. Winery Tours and Tastings
While not as famous for wine as California, NOLA has its fair share of wineries, and some of them are located in beautiful settings like Lake Pontchartrain or the banks of the Mississippi. Tours and tastings at local wineries are a great way to learn about the wines of the region and what to pair with different dishes. It can be a chance to show off your sommelier skills in front of your date, too.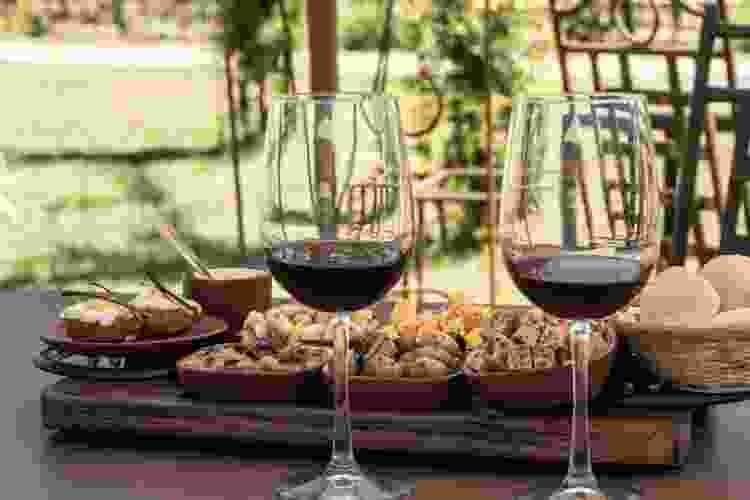 6. Visit a Food Museum
The Southern Food and Beverage Museum is a perfect date idea in New Orleans for foodie couples. You'll find exhibits, lectures and demonstrations on Louisiana's food culture. There are tastings, too!
Top-Rated Cooking Classes in New Orleans
Master the art of gourmet cuisine with the help of the best chefs in New Orleans.
7. Sample Some Classic Cocktails
New Orleans drinks are as famous as some of the bars that invented them. The Roosevelt Hotel's Sazerac Bar is the home to the Sazerac, the official cocktail of New Orleans. The Carousel Bar is famous for their revolving bar and for the Vieux Carré, a cocktail celebrating the French Quarter. Head out for a night of cocktails and NOLA history for a fun local date idea.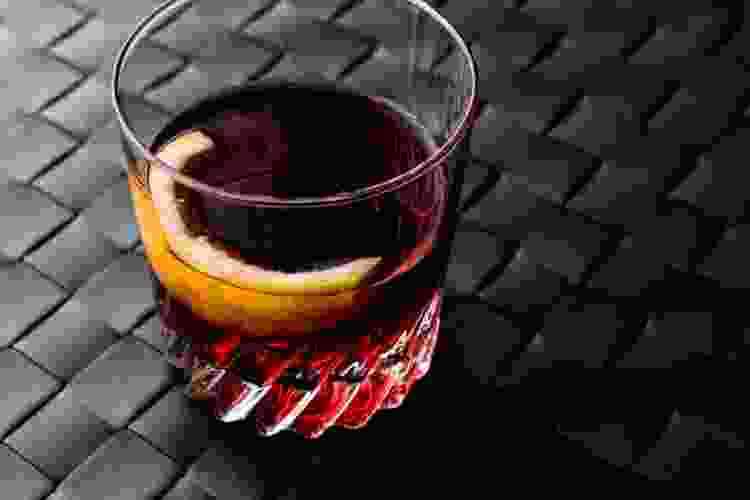 8. Take in a Jazz Brunch
Jazz brunches are a true New Orleans tradition and you can find them all over the city. Head to brunch at the Commander's Palace and try one of New Orleans' best deals, a 25 cent martini. This is one of the date ideas in New Orleans that will really grow on you.
Relaxing Date Ideas in New Orleans
9. Try a Staycation
Staying in doesn't have to mean pizza and a movie. One of the best stay-home date ideas in New Orleans is to take an online class together. Besides cooking classes, there are online mixology classes where you can gain the skills to mix up some of NOLA's classic cocktails. There are virtual wine tastings, too. Gather your ingredients, kick back and learn something new together.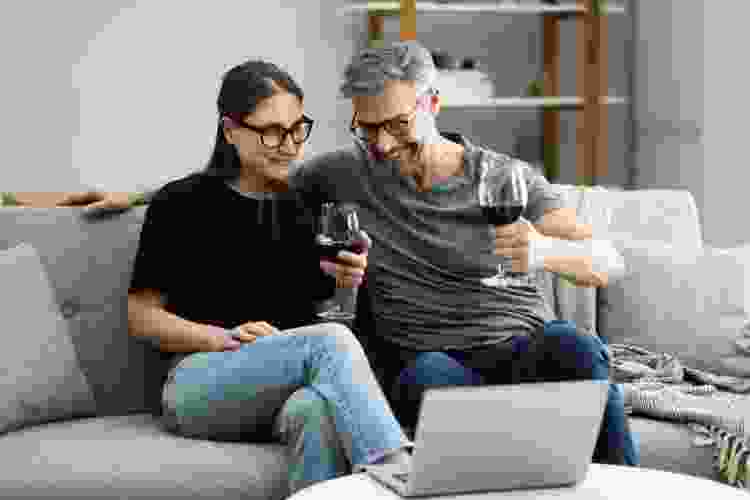 10. Catch a Steamboat
A cruise on a classic riverboat is a great relaxing date idea in New Orleans. Catch the Steamboat Natches or the Creole Queen for an evening trip along the Mississippi and a romantic date idea in New Orleans.
11. Enjoy a Sauna
The Country Club bar and restaurant offers you the opportunity to relax in some steamy heat — as if there isn't enough heat and humidity in New Orleans — but some folks really love this date idea in New Orleans.
Free Date Ideas in New Orleans
12. Soak in Some History
Chalmette Park was the site of the Battle of New Orleans during the War of 1812. There is no entrance fee and there are events, re-enactments and exhibits that run all year long. If you are a history buff, this is a great date idea in New Orleans.
Book a New Orleans Food Tour
See New Orleans' famous food scene in a whole new light. Explore the best restaurants, hotspots and more with top local guides.
13. Spend the Day in the French Quarter
No list of things to do in New Orleans is complete without a visit to this historic district. While famous for its nightlife, in the daytime, the French Quarter is bustling with creative energy. Grab some beignets from Café du Monde and head to Jackson Square where you will find artists, musicians and street performers. Royal Street has lots of art galleries and antique stores perfect for window shopping, and you can always sit and watch the boats go by along the riverfront for a classic and budget-friendly date idea in New Orleans.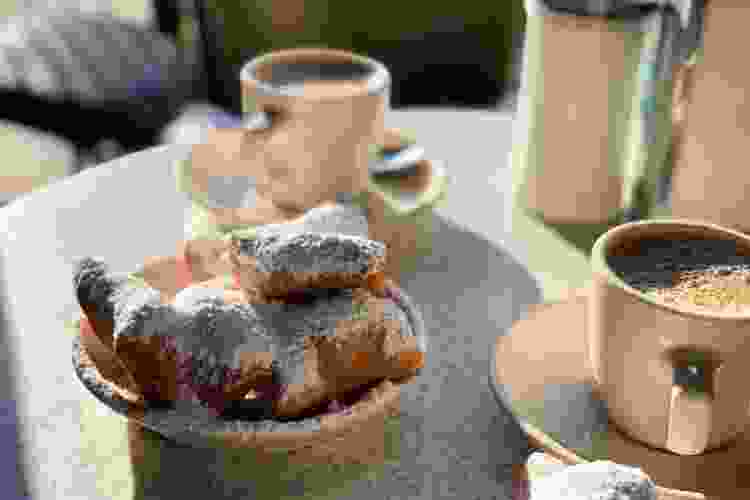 14. Catch a Concert
Outdoor concerts are fun date ideas in New Orleans. The city is filled with music and there are numerous opportunities to hear a free outdoor concert. There are concerts in Lafayette Square on Wednesdays from March through May. Thursdays in April, you can enjoy concerts in Lafrenier Park. Kenner's Rivertown Park has free concerts in May. You might need to bring your own chairs or blankets.
15. Wander Through an Exhibit
Museums are solid date ideas in New Orleans. The New Orleans Museum of Art has free admission on Wednesdays. Behind the museum is the Besthoff Sculpture Garden, and it is always free to visit. If you are a New Orleans resident (bring ID), you can get into the Ogden Museum of Southern Art for free on Thursdays. The Contemporary Arts Center is free on Sundays.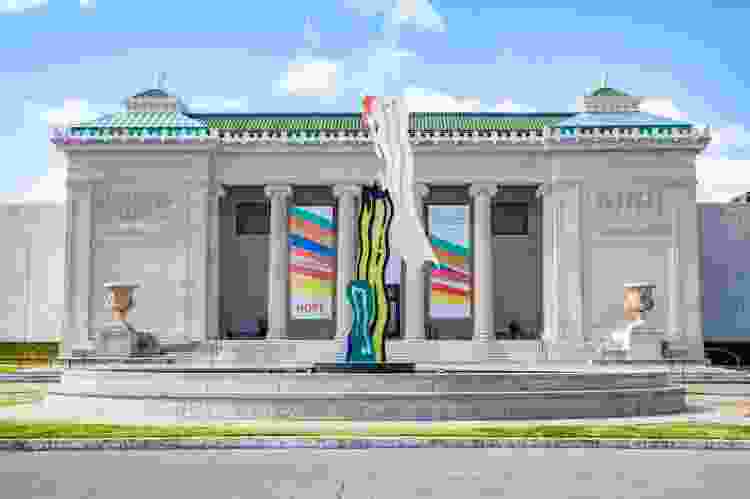 16. Pack a Picnic
Crescent Park is a perfect place for a picnic date idea. Spread a blanket on the grass or stake out one of the tables for a great view of downtown, gardens and wooded trails. This is a lovely and romantic date idea in New Orleans.
Outdoorsy Date Ideas in New Orleans
17. Go Wild at the Zoo
New Orleans' Audubon Zoo is open Wednesdays through Sundays, and offers exotic animals like orangutans and tigers along with fascinating habitats like the jaguar jungle and a reconstructed Louisiana bayou. While you are at the zoo, stop by the Audubon Butterfly Garden and Insectarium and watch hundreds of beautiful butterflies flitter about. What could be more romantic than that?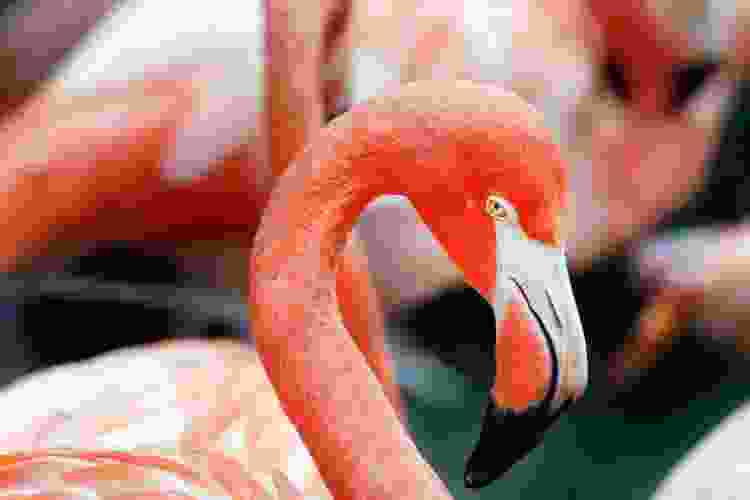 18. Go for a Paddle
Take a canoe ride on Bayou St. John for a lovely summer date idea. This is a romantic date idea in New Orleans as you glide past French colonial homes and live oaks dripping with moss.
Book a Virtual Wine Tasting Now
Bring the winery home with an unforgettable live virtual wine tasting. Your personal sommelier is standing by.
19. Go for a Bike Ride
New Orleans has an extensive bike-sharing program called Blue Bikes, which makes for a fun thing for couples to do together. Sign up for the rentals on the transit system app and hop on. City Park has four miles of beautiful trails for walking, biking or jogging. You can rent bikes or bring your own and travel through the amazing Couturie Forest trails, 60 acres of forest in the heart of New Orleans. You'll find more bike paths on Algiers Point, plus lots of walking tours through this historic neighborhood. After biking, try one of the many cafés and pubs in the area for a nice end to this date idea in New Orleans.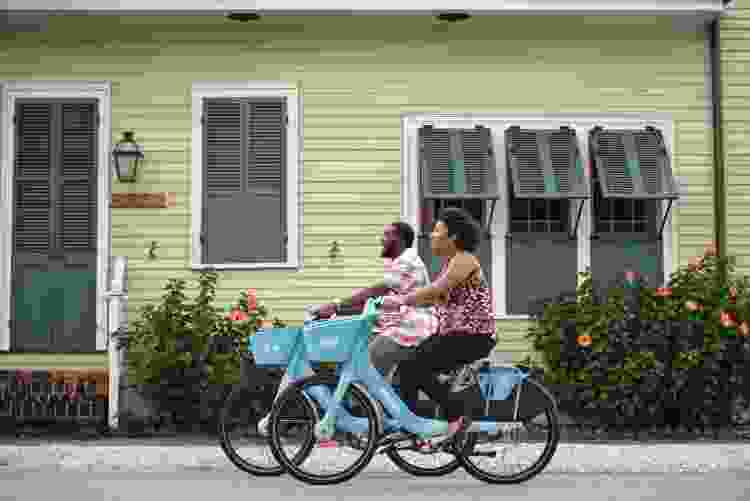 Adventurous Date Ideas in New Orleans
20. Enjoy the Nightlife
If your tastes lean toward the risqué, sample some of New Orleans' thriving burlesque culture. From old-time vaudeville to classic striptease, there are many shows to choose from. Three companies — Bustout Burlesque, Fleur de Tease and Bella Blue Entertainment — perform shows regularly at different locations around the city. Check the city's free paper, The Gambit, for times and locations for this different date night idea in New Orleans.
21. Tour a Swamp
There are so many New Orleans tours to explore the city with. Take an airboat ride through the bayou for a truly adventurous date idea in New Orleans. This feels like you are traveling back in time as you leave the noise of the city behind and spend a day in the swamp with the trees, birds and alligators.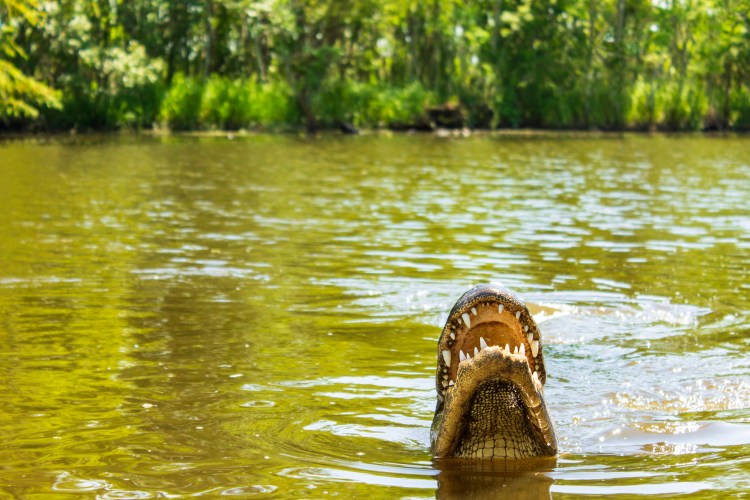 Artistic Date Ideas in New Orleans
22. Visit a Night Market
Wander through the stalls of the Frenchmen Art Market held at night on Frenchmen Street. The night market features local artists and makers selling their creations under a canopy of tiny lights. The charming market is open Thursdays through Mondays, and makes a great date night idea in New Orleans.
23. Go for an Art Walk
New Orleans has many art galleries and they host art walks on first and second Saturdays. Julia and St. Claude streets are the most famous art neighborhoods and make the perfect backdrop for even a first-date idea.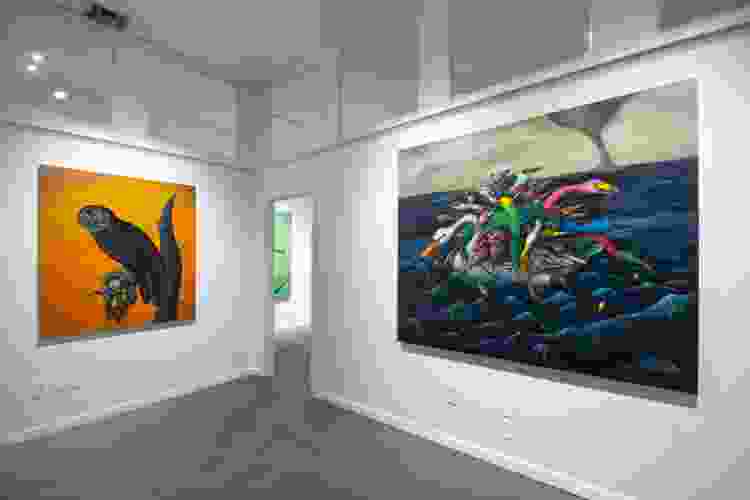 Join 200,000+ Culinary Enthusiasts
Exclusive deals, recipes, cookbooks, and our best tips for home cooks — free and straight to your inbox. PLUS: 500 Rewards Points.
No matter your preferences, it isn't difficult to find something to do in New Orleans. The Crescent City is the perfect place for food, music, adventure — and love.
For even more fun date ideas in New Orleans, check out the other experiences happening on Cozymeal.