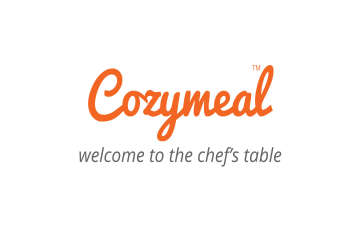 Chef Li
Verified chef
Food safety certified
(71 reviews)
With a solid background in the culinary industry, Chef Li's cooking expertise has taken her around the world. While previously living in Singapore, Chef Li led private and corporate events as a culinary instructor. Now, back in the U.S., she looks forward to sharing her authentic, international cooking styles and techniques. Chef Li prides herself on her ability to make Chinese and Southeast Asian cuisine simple and fun to cook!
Cozymeal guest reviews for Chef Li


Chef did a great job. Highly informative. Had a great time.


Excellent class and teacher. I loved it so much I made the recipe again the next day just to make sure I had it down. Will look for more courses with Chef Li. Thanks for a great experience.


It would be nice moving forward to have ingredients in Cups or ounces rather than grams Other than that, I really loved the class


Had another great time with Chef Li learning to make dumplings! She is patient when you have a question. She is very informative about the dishes. Can't wait to take another class.


We hosted a company-wide event with Chef Li and it was such a fun class. Chef Li was informative, engaging and we learned a lot of fun history. The dishes she provided were extremely tasty. This was a great experience, very engaging and fun. We would do it again!!


Chef Li was wonderful! She took her time to explain things. The Xiao long Bao tasted delicious! I learned a lot! Can't wait for the next class! This class was done online via zoom and it was easy to follow along.


So informative! We learned so much about Chinese food and culture. She made making soup dumplings less imitating, we had a blast during her class, and I would take another class from her any time!


She was great to work with and the dumplings were all delicious. (even the messy ones)


Chef Li was so patient and explained everything really well. Our repetitive questions of "can we sub this for this" or "how much of that ingredient again" were handled so well.


great class


Chef Li was a great teacher! I can't believe we learned to make so much in such a short period. Chef Li was very encouraging and reminded us that it takes lots of practice to make perfect dumplings. Ours were not quite as pretty as Chef Li's, but they were very delicious!


It was truly an amazing experience!!! She was so friendly and extremely helpful. It was a really good beginners class and my mom loved it! Will definitely go to Chef Li again.


Chef Li was an excellent guide through the daunting prospect of making XLB. After introducing us to the culture and history of XLB, she told us to put away the recipes and 'just follow my flow and you will finish in time'. Although it didn't seem possible when making everything from scratch, it worked! We were all able to have XLB for lunch that day. Chef Li was professionally competent, knowledgeable about Chinese cuisine and substitutions, very clear in her instructions, easy to follow, and I appreciated her distinguishing between details that mattered and details that didn't. The food was delicious - of course, I expected to like the XLB, but I found myself enjoying the smashed cucumber salad so much I plan to make that a part of my regular rotation. Folks in my group were very pleased with their results, including ones who had to make adjustments on the fly. Thank you, Chef!


Chef Li was wonderful to work with! She did a great job of demonstrating how to make the Chinese Soup Dumplings and teaching all of us a little history and background to make it a very well rounded experience. The recipe was challenging, but she made it very approachable for all of us. Thank you!


My wife and I took Chef Li's class on xiao long bao and it was great! We will definitely be practicing the techniques we learned and highly recommend her classes.


the recipes are delicious and classic! The class has a quick paste so do prepare ahead your ingredients and read the recipes. The technique is difficult so I would recommend reading up or watching youtube videos before or after. I got the twist after some practice. I recommend the class!


GREAT EXPERIENCE! Chef Li is a wonderful chef and facilitator. We offered this call as a national engagement experience for our internal employees. Participants are still talking about how fun this class was and how delicious dumplings are 4 days later, and some have made them again! A wonderful recipe and cooking skill to add to your abilities. Chef Li is a delight, thank you again!


Chef Li was absolutely wonderful. She was knowledgeable, professional and friendly.... says my wife, as it was in fact my wife who took the class not I. A last minute birthday gift during a global pandemic, and Chef Li came to the rescue.


Chef Li was amazing. She's so patient and was very knowledgeable. I highly recommend taking a class with her. We did a virtual bachelorette and Chef Li was kind enough to accommodate us. We ended up having a blast cooking with Chef Li! Thank you again for such a memorable time!


Excellent class!


Had a great time with the hand pulled noodles class. Noodles came out great with the texture that our family loves.


My family loved this class! Making the noodles was so much fun and the recipes were delicious. Thank you, Chef!


Chef Li was terrific.


Chef Li was great! It was a super fun and very productive class


I truly enjoyed this class. It was very informative and thorough. Chef Li answered all the questions in great details. I highly recommend it!


This class was really fun! Chef Li is a great and knowledgeable teacher and the recipes were absolutely delicious. I look forward to taking more classes led by her.


Wonderful class and great tasting food! We will definitely take another class with Chef Li!


Very fun and informative. Chef Li also stayed on for extra time for questions and tips


We had a great time! Thank you Chef Li


Great class! Delicious!


Chef Li was great fun and the dumplings were delicious! Can't wait to try them again on my own.


Excellent authentic experience. Be prepared the class moves quickly.


Hands down the best class I've taken on this platform thus far. Chef Li taught us so many tips and the recipes produced a delicious meal that has already been repeated several times in our home!!


Chef Li was a great teacher - very educational, and the food was delicious. Truly enjoyed the experience.


Excellent experience. Fun and informative.


This class was so much fun! Chef Li was very supportive and answered everyone's questions clearly. Our dumplings came out so well and the cucumber salad was delicious (and this is coming from someone that doesn't typically like cucumbers or cilantro!)


The food was delicious! Cooking was fun and I learned a few things. Made the Char Siu the night before and it's the best I've ever had!


This class was awesome! I would highly recommend it. Chef Li was very informative and a skilled teacher. These dumplings are just about as good as you'd get in a restaurant and it was our first attempt! The cucumber salad was also a delicious addition. I'm so excited that I know how to make soup dumplings now! We will definitely be making more on our own. Thank you!


My daughter and I had a great time and Chef Li was so patient with us and the group. She was very personable and loved getting the history and easy conversation as she was cooking. Thank you for a great experience. Kim and katy


Chef Li knew her stuff and was also very patient and engaging


great cook, very knowledgeable and diligent.


I appreciates Chef Li's pacing; She seemed to acknowledge that everyone was joining with a different level of experience. And she repeated key steps live so we could really appreciate the technique involved.


She provided a lot of good information, like talking about the importance of gluten while kneading the dough for the wrappers. Very informative and fun!


Great explanation and lively personality. Had so much fun!


Fast, but informative! We had a lot of fun and even got quite a few soup dumplings! Even the dumplings that leaked were still delicious.


Not only fun to make but delicious to eat! Taking Chef Li's class has opened up so many new ways to approach new and tasty meals.


The ingredient list was a bit intimidating - but I took the class with friends, so we all took responsibility for buying one of the items and they we swapped. The class was great - Chef Li really knows how to cook! I would never have ventured into such complicated dishes, and she made it doable. And totally delicious.


We had an amazing Lunar New Year dumpling class with Chef Li! It was a large private class but everyone was able to make their dumplings - they were beautiful & delicious! Thank you so much for a great experience!


Great class, but the connection was really poor. Every few minutes her screen would freeze making things a little hard to follow. But I loved learning to make soup dumplings and I've made them several times now with success.


I thought this class might be a little intimidating but Chef Li made it very approachable. The food was fantastic and we will definitely make this again.


Absolutely loved the class. I have learned so much. Thoughtful consideration to all the details.


Great experience. Chef Li was very helpful. Food was tasty. Would highly recommend.


Great class. Good pace. Really tasty outcome with some unique ingredients that we did not have in our kitchen. We will now.


Great afternoon, my husband and kids really enjoyed the class - great recipes ?


The menu and recipes were well thought out and fit into the timeline nicely. Chef Li was helpful, friendly and personable. Learned some new skills and flavours.


Chef Li is amazing! She very patiently explains and demonstrates techniques to guests. Her teaching style is very clear and she takes time to engage with the viewers. Chef Li truly cares about providing a wonderful experience for her students and helping them feel confident to try to create new dishes. This is an excellent class and we highly recommend it.


Great class! Never cooked this type of cuisine in my kitchen before. Very tasty. But a little too fast. If I didn't have everything measured out before hand (including the water), I would have never been able to keep up!


Chef Li was a delight! She worked with me to create a vegetarian version of our dish, Xiao long bao, and it turned out delicious! My husband made his the traditional way, with pork, and he couldn't believe his taste buds when he tried the vegetarian version, "it tastes like pork!". We're tickled with our new knowledge and plan to make Chef Li's recipes often. Thank you for a smooth and upbeat class! We'll look for you in future bookings, Chef! Bravo!


Chef Li was amazing. She is very knowledgeable and was patient at explaining everything. This was our first Cozymeal class and we really enjoyed it. We will be making Chef Li's delicious soup dumplings for a long time!


So much fun! The dumplings and salad were so yummy :)


Really good class. The dumplings were great..we ate them all before we had even cleaned the kitchen! Connectivity was an issue but we worked through it.


What a great class. The chef was informative, patient, and thorough. The result was delicious! Thank you Chef Li


We had an AMAZING experience with Chef Li! She is warm, funny, patient and very hard working. Chef kindly coached us through making TONS of soup dumplings. Even in our small kitchen she was flexible enough to make an absolutely delicious multi course meal and make it a relaxing and very fun night. There is tons of work that goes into making the meal and she worked very hard the entire time she was here, cooking, teaching and sharing lessons and stories with us. We truly appreciated having her with us and learning from her and would highly recommend her to anyone. Thank you, Chef Li for a beautiful experience!


We had a wonderful in-home family cooking class experience with Chef Li. She was so personable and a lovely teacher. Teens, parents, and grandparents all enjoyed the evening and the food was truly delicious!


If I could recommend a chef over and over again, it would be Chef Li! Chef Li invested not only her talent and skills into each dish but also her heart. She is such a people person and I felt incredibly comfortable learning from her, asking questions and laughing with her. I really enjoyed my time with Chef Li, and I will definitely be back to tackle more dishes under her guidance!
Guest reviews for Chef Li


Kids were so engaged and excited to participate in Chef Li's noodles class. Not only did she wow them by learning this new skill of pulling noodles, but also they were so interested to learn the science behind the cooking. We went to explore the flour without gluten (corn flour) and they were so excited to see that it does not bind and stretch like the wheat flour. Amazing! Thanks Chef Li for the caring and thoughtful lessons, and delicious food we created. It made a huge impact on us - all the teachers have vowed to make the noodles at home.


Had such great experiences with Chef Li. I really enjoyed her XiaoLongBao (Soup Dumpling) making and Sichuan Cuisine Classes and learnt some Chinese cooking secrets. I also engaged her for a private event at my home. The food was delicious and healthy - she never uses any MSG or additives.


What a fun filled evening with great food and fun cooking! I engaged Chef Li for a private event at home. All our guests enjoyed learning to make Xiao Long Bao (Soup Dumplings) from scratch by mixing flour, kneading dough, making the wrappers and lots of tiny pleats in beautiful and yummy dumplings (they were almost too beautiful to eat!). They tasted really delicious. Chef Li also prepared a few classic and authentic Chinese appetizers and dishes for us all to share and enjoy around the dining room table. Everyone had lots of fun, it was an evening of learning and bonding and all so wonderfully put together by Chef Li. I highly recommend Chef Li!


Chef Li was excellent. Highly recommend her classes! I had so much fun in her Hand-pulled noodle class. Chef Li is very personable and full of Chinese culinary and cultural knowledge. She is down to earth and a great instructor. I sent my daughter to her another class later. We are so proud that we are able to make those fresh, healthy and delicious noodles at home now!


As a team building exercise we learnt how to make Xiaolongbao (soup dumplings). Thank you Chef Cai Li for providing excellent instructions and for creating a great atmosphere! We really had a good time!


What a great team building experience! Chef Li was an incredible host and great fun working with. She provided simple and clear instructions throughout the class. We were so proud that we were able to make those yummy soup dumplings and her other delicious food at home now! Highly recommend Chef Li for your next team building event!
Want Even More Culinary Inspiration?
Exclusive deals, cookbooks and our best tips for home cooks — free and straight to your inbox. PLUS: 500 Rewards Points.
YOU'RE IN!
Thank you for signing up for our mailing list.
© CozymealTM, Inc. 2013-2021 - Phone: 202-905-2991
1300 I Street NW, Suite 400E, Washington, DC, 20005