Online Cooking Class - Singapore Heritage Cooking
Online Cooking Class - Singapore Heritage Cooking
153 reviews
153 reviews
Get ready to explore Singapore's culinary history during this interactive experience with Chef Li.
During this live and interactive online cooking class with Chef Li, you will learn how to prepare two authentic Singaporean dishes from scratch right in your own kitchen. Chef Li will begin by teaching you how to use pandan leaves to make the country's unofficial national dish — Hainanese chicken rice. You will also learn how to use pandan extract to make moist, fluffy, and stunningly emerald-green cupcakes for dessert.
Cooking class is fully interactive.

Chef accompanies you throughout the entire process.

Ask as many questions as you want!
Hainanese Chicken Rice
With pandan leaves, spring onions, shallots and ginger
Pandan Cupcakes
With all-purpose flour, eggs and pandan essence
Most dietary restrictions can be accommodated if noted prior to the event. Please mention this in the message field when you submit your booking request as adjustments to recipes cannot be made during class.
Recipes

Recipe links are sent in your booking confirmation.

Ingredients

Ingredients can be adapted for dietary restrictions or lack of availability and can be delivered by your preferred local grocer with the link below.

Technology

Connect with the chef using Zoom on your computer, tablet or mobile device.

Class Participation

Chime in with questions through audio or chat. Use of video is optional.

Class Size

Public class sizes are between 4 to 20 connections to provide an opportunity for all guests to participate and ask questions. Private classes can accommodate up to 498 guests.

Event Duration

75 minutes

Labels

Asian, Baking, Beginner, Date Night, Fun
---
Ingredients
Whole chicken
Ginger
Spring onions
Garlic
Shallots
Chicken stock
Fresh, dried or frozen pandan leaves
Pandan essence
Carrot
Cucumber
Salt
White sugar
White rice, Thai jasmine rice preferred
Cooking oil
Sesame oil
Light soy sauce
Ice
All-purpose flour
Eggs
Kitchen Equipment
Oven
Cupcake baking tray
Large stock pot
Instant rice cooker
Colander
Medium frying pan
Small sauce pan
Kitchen towel
Two cutting boards
Knives
Scissors
Vegetable/fruit peeler
Reviews guests left for other experiences with Chef Li


Chef li is an amazing chef ..the pace a bit rapid but overall learned so much about tasty cucumber salad and preparation of dim sum .I videotaped the process so I don't forget Delicious Chinese dinner tonight


Jennifer kramer
14 Oct 2023
I really enjoyed the class and loved the end product. Learned new techniques. The dumplings turned out surprisingly well for the first attempt. A little too fast paced.


Chef is very nice and answers all your questions but the class is boring as most of it is just waiting for the duck to cook. Maybe a more complex few side dishes could be made to pass the time…


This class was great we loved the dumplings and will definitely look for more classes taught by Chef Li. Chef Li was very informative and kept the class interesting, and again the dumplings were delicious!


Thank you Chef Li


Our experience with Chef Li was one to remember! It was such a gift being in her home and getting to learn from her craft. Chef Li is so warm, knowledgeable, and fun. Making soup dumplings is quite a labor of love, and she made it so enjoyable, each step of the way! We have celebrated each anniversary with a Cozy Meal cooking class and will definitely continue this tradition!


Really enjoyed Chef Li's Chinese noodles and soup class! My grandson and I cooked a wonderful meal that we were both proud of. Chef Li was engaging, knowledgeable, and patient. It helped to have measured ingredients ready for the class. Highly recommended.


This was a fantastic experience! Chef Li was well prepared/organized with ingredients/equipment enough for our full group of four students, and had a clear plan of progress for the class. She walked us through the entire process, was able to respond to food science questions in relation to our recipes, and satisfied our curiosity about the ingredients. She even connected us to a couple more recipes that weren't part of the official class based on our conversations. I really enjoyed talking with her and learning new recipes. As a relatively experienced home cook who doesn't (yet!) have much experience in making Chinese food, much less, dumplings, I learned a lot from her. Others in the class who said they didn't have as much experience with cooking in general also seemed to learn a lot and enjoy the class. I'd definitely recommend this class to others, think it would be beneficial to participants at various levels of cooking experience, and look forward to making the dumplings again at home to keep working on my rolling and folding techniques. (My friend has already made the cucumber salad and poached pears at home!) Thanks again, Chef Li!!!


Excellent class! Well-paced and well-presented. I learned several new skills and my family is thrilled! I highly recommend Chef Li.


Chef Li did a great job taking us through creation of this recipe! She is patient, easy to follow, took questions as they were raised without interrupting the flow of the class, and was quite informative regarding much of the culture and practices behind this dish. It was great fun and I will continue practicing my dough pleating skills- I need to practice a lot,HOWEVER, the recipe was delicous!


The webinar ran very long. I feel that more prep work before starting would have helped. The recipes were delicious.


She did a fantastic job!


Really enjoyed our Dim Sum Brunch Experience with Chef Li! We were making complex courses, but she broke down the process so we could easily understand the steps. Everything turned out delicious!


Awesome


Chef Li was great!


I couldn't attend this class but I was told it was great.


Great experience!


Great teacher! This was an amazing class


It was fast! But it was fun!


The meal was delicious. Chef Li was very patient and explained everything thoroughly.


The Chef was wonderful. The only suggestion I would make is to have a camera set up so you can actually see the cooking in the pots and pans. We couldn't see the cooking just the prep. Besides that it was an enjoyable class.


Great class! Would just suggest going a bit slower and perhaps repeating each step several times. Thank you so much!


This was my fourth class with Chef Li. Another great experience with this amazing chef as she provided detailed instructions on how to make Peking Duck. I highly recommend Chef Li !


My lesson with Chef Li was delightful. She was so pleasant and provided a ton of great tips. Will definitely take another!


Great experience with Chef Li. The recipe and cooking demonstration was outstanding. Can't wait to sign up for another class.


Was tons of fun and the food tasted amazing!


Chef Li is proficient in Chinese cooking and delivered the class with much preparation. I learned good skills and history behind the class. However, there was close to zero class engagement initiated by Chef Li among more than 10 cameras on. Chef Li appeared to be rushing to end the class and abruptly ended the class without addressing all students' questions. From my perspective (after taking more than 20 virtual cooking classes), Chef Li's class is very transactional in nature and lack of engagement which is critical for virtual classes due to lack of in-person interactions.


Great!


Chef Li was great! We really enjoyed learning some new things and making delicious food. It was fast paced, so be prepared! She was patient with us when we fell behind, and gave us great tips!


Chef Li provided a variation of ways to make dumplings. Through the use of carrot juice and spinach juice, this made a beautiful presentation of dumplings. Chef Li also provided in the recipe alternative dumpling fillings, such as the use of pork or vegetable. This was my second class with Chef Li and I have scheduled another.


Wonderful class! really enjoyed learning all of the extra pieces of information she provided in addition to learning the specific steps to making the dumplings. The dumplings were delicious and we had a great time learning together as a family! Thank you!


Chef Li took a meal that seemed very intimidating and made it easy and fun! We loved this class - Chef Li has a great personality and is a wonderful instructor. Would highly recommend for a date night!


Dumplings are not easy to make, however, Chef Li breaks down the process in an easy to follow format. We made the most tasty and delicious dumplings with the help of Chef Li. We've had many dumplings over the years and Chef Li's recipe is one of the best! We hope to take her soup dumplings class next!


Great recipes and techniques!


well paced


Madara Bremane
12 Dec 2022
The class was great, and everything was explained really well.


Mallika Chawla
12 Dec 2022
Chef Li was super informative and patient, I thoroughly enjoyed the class with her and will definitely be practicing homemade soup dumplings again soon!


Clear instructions, good pace, and while there is downtime, lots of interesting food history. Would absolutely take more of chef's classes!


You can tell she is an expert at making this recipe but was still able to explain in a way for us novices.


The class was amazing! Despite that the other students who has registered for the class late canceled, Chef Li held the class and taught me one on one! The food we cooked was delicious and easy to adapt to vegetarian. I have tried making steamed buns in the past but they never turned out well, now I know the secret and will be making delicious authentic tasting steamed buns regularly. THANK YOU Chef Li!


We had a wonderful class with Chef Li! She went at a nice pace and answered any questions that we had. We would have never attempted these recipes on our own and were really excited to have learned a new skill in making soup dumplings! We will definitely take another Cozymeal class in the future.


Chef Li did a great job to explain the process and make the class enjoyable!


Excellent class to learn this technique.


Wonderful class, great instructions, and Chef Li did such an excellent job providing details to encourage the best of outcomes. The food was delicious. My husband loved tasting the prepared dishes. I will make these recipes again and again. During the cooking class, I did not feel overwhelmed, Chef Li provided the best of instructions prior to class and during class. I will sign up with Chef Li again and again. Wonderful experience!! 100 % satisfied with the class, Chef Li, and the delicious food.


Class was well taught and Chef Li was very informative.


Chef Li is wonderful. I have taken a few of her classes and she is a great teacher.


Chef Li is great! A great instructor, answer questions, thoroughly, and very enjoyable during the class. Made it very easy to not only understand the recipe and instructions for a great meal, but also do so with a great vibe. I highly recommend taking one of her classes.


Fantastic Class! I will look forward to learning with Chef Li again in the future.


Great class!


Excellent class! Chef Li worked at a good pace. It does help to have the ingredients measured out first. Also print up the recipe and read through it, so you know what is coming next as class progresses. Do some of the prep work before class starts, as it definitely helps. I wish I had done more prep work for the pan fried noodles. Also have a pot of water on the stove, boiling, for the last step of boiling the homemade noodles first, then they are pan fried. Cut your chicken into small bite size pieces for the soup, and strips for the pan fried noodles. Do this prior to the start of class. I also marinated my chicken (the chicken strips for the pan fried noodles) one hour prior to class. Doing all of this before the start of class helps tremendously. I have a Kitchen Aid (and pasta maker attachments) so I used it/those which was so helpful with the class. I'll definitely be making the soup and the pan fried noodles again. Thanks Chef Li!


Great class - thank you!


Fun class! Great pace, good food!


Class was fun and food was delicious.


We loved learning how to make dumplings with Chef Li and they were delicious. We're planning to make them again with friends!


Chef Li was great! It was wonderful to understand why the noodle making techniques are important & how they affect the final result.


Professional and knowledgeable!


Chef Li created a great cooking experience. We managed to make a technical dish with ease! My husband and I doubled our recipe and enjoyed a huge lunch after. I can't wait to make these dumplings again. Thank you for the wonderful lesson, Chef Li!


I've tried making hand-pulled noodles before this, but it didn't go well. With Chef Li's instruction, I managed to achieve just the right texture to delicious results! Thank you so much for a great afternoon.


We had such a great time with Chef Li! Lovely salad idea to go with the dumplings! We only wish we could have been in person to figure out how to make the dumplings as good as her!


Very fun an informative class!


Wonderful class! Chef Li was lovely and the step-by-step directions were great. The food was delicious!


Very fun and relaxed


Chef Li was a wonderful host, a fantastic storyteller, and an all-around joy to have as an instructor. My team had a great time.


So helpful and informative and encouraging. Class had a great pace!


The experience with Chef Li was a fun one! We made several recipes in our time together, and the noodles turned out really great. She had lots of anecdotes and information to share about the origin of the dishes. I would recommend doing your mise en place with everything chopped up before hand because the class does move at quite a speedy pace and this is something that would help. We felt a bit behind even with 2 people who cook/bake often. End results were great - and overall a fun experience. We'll be making hand pulled noodles again, thanks to Chef Li's instructions!


Fun class! Highly recommend.


Great class!


Great class and delicious dumplings


The class was informative and lots of fun.


This was a wonderful class! We took it to learn something new in the kitchen and I was worried it might be a little ambition given my limited knowledge of this cuisine, but Chef Li was great at explaining the techniques and we loved our dumplings! Already signed up for another class with her in a couple of weeks.


It was so easy to follow Chef Li throughout the recipes. She demonstrated complex techniques by breaking it down into steps and repeating. The soup dumplings and cucumber salad were so delicious. Highly recommend this class!


Excellent class, Chef Li explained the steps very well. She also provided a lot of information about the history of the dish which was very interesting and filled the time while kneading the dough.


Chef Li did a great job showing us how to make soup dumplings and cucumber salad. Everything tasted amazing and we got to share the experience with my whole family.


Amazing class! Easy to follow and turned out delicious!


Fantastic job. The food was delicious. Made a great date night.


It was a great class, thank you!


My team of 40 people located throughout North, Central and South America really enjoyed our cooking lesson with Chef Li. I highly recommend the Chinese Dumplings class as a virtual team activity. Little prep. beforehand, cost conscious, challenging but not to the point that you could not follow ... just needed to have everything handy. Great options for the vegetarians, vegans, and gluten free people on our team. Chef Li is fun, communicated well with me prior to the event to ensure our team had dietary substitutions, and Chef Li is a fantastic instructor. I will definitely enroll in another cozymeal class that she teaches! Some team members prepared great looking dumplings, some not as pretty but ALL tasted great. We love the smashed cucumber salad too!


It was a very fun experience and I learned a lot!! The soup dumplings and smashed cucumber salad were both delicious. Thank you!


Great class. I never thought I could make dumplings, but they were amazing!


Chef Li is knowledgeable and passionate about the food she cooks. If you prepare ahead of time as she requests, you'll go through the class with no problems. Can't wait to try another of her classes!


Wonderful Class! The recipe was delicious. Chef Li was super helpful and a great teacher.


Chef Li made the class easy and fun. And the dumplings were so delicious!


Chef did a great job. Highly informative. Had a great time.


Excellent class and teacher. I loved it so much I made the recipe again the next day just to make sure I had it down. Will look for more courses with Chef Li. Thanks for a great experience.


It would be nice moving forward to have ingredients in Cups or ounces rather than grams Other than that, I really loved the class


Had another great time with Chef Li learning to make dumplings! She is patient when you have a question. She is very informative about the dishes. Can't wait to take another class.


We hosted a company-wide event with Chef Li and it was such a fun class. Chef Li was informative, engaging and we learned a lot of fun history. The dishes she provided were extremely tasty. This was a great experience, very engaging and fun. We would do it again!!


Chef Li was wonderful! She took her time to explain things. The Xiao long Bao tasted delicious! I learned a lot! Can't wait for the next class! This class was done online via zoom and it was easy to follow along.


So informative! We learned so much about Chinese food and culture. She made making soup dumplings less imitating, we had a blast during her class, and I would take another class from her any time!


She was great to work with and the dumplings were all delicious. (even the messy ones)


Chef Li was so patient and explained everything really well. Our repetitive questions of "can we sub this for this" or "how much of that ingredient again" were handled so well.


great class


Chef Li was a great teacher! I can't believe we learned to make so much in such a short period. Chef Li was very encouraging and reminded us that it takes lots of practice to make perfect dumplings. Ours were not quite as pretty as Chef Li's, but they were very delicious!


It was truly an amazing experience!!! She was so friendly and extremely helpful. It was a really good beginners class and my mom loved it! Will definitely go to Chef Li again.


Chef Li was an excellent guide through the daunting prospect of making XLB. After introducing us to the culture and history of XLB, she told us to put away the recipes and 'just follow my flow and you will finish in time'. Although it didn't seem possible when making everything from scratch, it worked! We were all able to have XLB for lunch that day. Chef Li was professionally competent, knowledgeable about Chinese cuisine and substitutions, very clear in her instructions, easy to follow, and I appreciated her distinguishing between details that mattered and details that didn't. The food was delicious - of course, I expected to like the XLB, but I found myself enjoying the smashed cucumber salad so much I plan to make that a part of my regular rotation. Folks in my group were very pleased with their results, including ones who had to make adjustments on the fly. Thank you, Chef!


Chef Li was wonderful to work with! She did a great job of demonstrating how to make the Chinese Soup Dumplings and teaching all of us a little history and background to make it a very well rounded experience. The recipe was challenging, but she made it very approachable for all of us. Thank you!


My wife and I took Chef Li's class on xiao long bao and it was great! We will definitely be practicing the techniques we learned and highly recommend her classes.


the recipes are delicious and classic! The class has a quick paste so do prepare ahead your ingredients and read the recipes. The technique is difficult so I would recommend reading up or watching youtube videos before or after. I got the twist after some practice. I recommend the class!


GREAT EXPERIENCE! Chef Li is a wonderful chef and facilitator. We offered this call as a national engagement experience for our internal employees. Participants are still talking about how fun this class was and how delicious dumplings are 4 days later, and some have made them again! A wonderful recipe and cooking skill to add to your abilities. Chef Li is a delight, thank you again!


Chef Li was absolutely wonderful. She was knowledgeable, professional and friendly.... says my wife, as it was in fact my wife who took the class not I. A last minute birthday gift during a global pandemic, and Chef Li came to the rescue.


Chef Li was amazing. She's so patient and was very knowledgeable. I highly recommend taking a class with her. We did a virtual bachelorette and Chef Li was kind enough to accommodate us. We ended up having a blast cooking with Chef Li! Thank you again for such a memorable time!


Excellent class!


Had a great time with the hand pulled noodles class. Noodles came out great with the texture that our family loves.


My family loved this class! Making the noodles was so much fun and the recipes were delicious. Thank you, Chef!


Chef Li was terrific.


Chef Li was great! It was a super fun and very productive class


I truly enjoyed this class. It was very informative and thorough. Chef Li answered all the questions in great details. I highly recommend it!


This class was really fun! Chef Li is a great and knowledgeable teacher and the recipes were absolutely delicious. I look forward to taking more classes led by her.


Wonderful class and great tasting food! We will definitely take another class with Chef Li!


Very fun and informative. Chef Li also stayed on for extra time for questions and tips


We had a great time! Thank you Chef Li


Great class! Delicious!


Chef Li was great fun and the dumplings were delicious! Can't wait to try them again on my own.


Excellent authentic experience. Be prepared the class moves quickly.


Hands down the best class I've taken on this platform thus far. Chef Li taught us so many tips and the recipes produced a delicious meal that has already been repeated several times in our home!!


Chef Li was a great teacher - very educational, and the food was delicious. Truly enjoyed the experience.


Excellent experience. Fun and informative.


This class was so much fun! Chef Li was very supportive and answered everyone's questions clearly. Our dumplings came out so well and the cucumber salad was delicious (and this is coming from someone that doesn't typically like cucumbers or cilantro!)


The food was delicious! Cooking was fun and I learned a few things. Made the Char Siu the night before and it's the best I've ever had!


This class was awesome! I would highly recommend it. Chef Li was very informative and a skilled teacher. These dumplings are just about as good as you'd get in a restaurant and it was our first attempt! The cucumber salad was also a delicious addition. I'm so excited that I know how to make soup dumplings now! We will definitely be making more on our own. Thank you!


My daughter and I had a great time and Chef Li was so patient with us and the group. She was very personable and loved getting the history and easy conversation as she was cooking. Thank you for a great experience. Kim and katy


Chef Li knew her stuff and was also very patient and engaging


great cook, very knowledgeable and diligent.


I appreciates Chef Li's pacing; She seemed to acknowledge that everyone was joining with a different level of experience. And she repeated key steps live so we could really appreciate the technique involved.


She provided a lot of good information, like talking about the importance of gluten while kneading the dough for the wrappers. Very informative and fun!


Great explanation and lively personality. Had so much fun!


Fast, but informative! We had a lot of fun and even got quite a few soup dumplings! Even the dumplings that leaked were still delicious.


Not only fun to make but delicious to eat! Taking Chef Li's class has opened up so many new ways to approach new and tasty meals.


The ingredient list was a bit intimidating - but I took the class with friends, so we all took responsibility for buying one of the items and they we swapped. The class was great - Chef Li really knows how to cook! I would never have ventured into such complicated dishes, and she made it doable. And totally delicious.


We had an amazing Lunar New Year dumpling class with Chef Li! It was a large private class but everyone was able to make their dumplings - they were beautiful & delicious! Thank you so much for a great experience!


Great class, but the connection was really poor. Every few minutes her screen would freeze making things a little hard to follow. But I loved learning to make soup dumplings and I've made them several times now with success.


I thought this class might be a little intimidating but Chef Li made it very approachable. The food was fantastic and we will definitely make this again.


Absolutely loved the class. I have learned so much. Thoughtful consideration to all the details.


Great experience. Chef Li was very helpful. Food was tasty. Would highly recommend.


Great class. Good pace. Really tasty outcome with some unique ingredients that we did not have in our kitchen. We will now.


Great afternoon, my husband and kids really enjoyed the class - great recipes ?


The menu and recipes were well thought out and fit into the timeline nicely. Chef Li was helpful, friendly and personable. Learned some new skills and flavours.


Chef Li is amazing! She very patiently explains and demonstrates techniques to guests. Her teaching style is very clear and she takes time to engage with the viewers. Chef Li truly cares about providing a wonderful experience for her students and helping them feel confident to try to create new dishes. This is an excellent class and we highly recommend it.


Great class! Never cooked this type of cuisine in my kitchen before. Very tasty. But a little too fast. If I didn't have everything measured out before hand (including the water), I would have never been able to keep up!


Chef Li was a delight! She worked with me to create a vegetarian version of our dish, Xiao long bao, and it turned out delicious! My husband made his the traditional way, with pork, and he couldn't believe his taste buds when he tried the vegetarian version, "it tastes like pork!". We're tickled with our new knowledge and plan to make Chef Li's recipes often. Thank you for a smooth and upbeat class! We'll look for you in future bookings, Chef! Bravo!


Chef Li was amazing. She is very knowledgeable and was patient at explaining everything. This was our first Cozymeal class and we really enjoyed it. We will be making Chef Li's delicious soup dumplings for a long time!


So much fun! The dumplings and salad were so yummy :)


Really good class. The dumplings were great..we ate them all before we had even cleaned the kitchen! Connectivity was an issue but we worked through it.


What a great class. The chef was informative, patient, and thorough. The result was delicious! Thank you Chef Li


We had an AMAZING experience with Chef Li! She is warm, funny, patient and very hard working. Chef kindly coached us through making TONS of soup dumplings. Even in our small kitchen she was flexible enough to make an absolutely delicious multi course meal and make it a relaxing and very fun night. There is tons of work that goes into making the meal and she worked very hard the entire time she was here, cooking, teaching and sharing lessons and stories with us. We truly appreciated having her with us and learning from her and would highly recommend her to anyone. Thank you, Chef Li for a beautiful experience!


We had a wonderful in-home family cooking class experience with Chef Li. She was so personable and a lovely teacher. Teens, parents, and grandparents all enjoyed the evening and the food was truly delicious!


If I could recommend a chef over and over again, it would be Chef Li! Chef Li invested not only her talent and skills into each dish but also her heart. She is such a people person and I felt incredibly comfortable learning from her, asking questions and laughing with her. I really enjoyed my time with Chef Li, and I will definitely be back to tackle more dishes under her guidance!
Reviews Chef Li received outside of Cozymeal


Kids were so engaged and excited to participate in Chef Li's noodles class. Not only did she wow them by learning this new skill of pulling noodles, but also they were so interested to learn the science behind the cooking. We went to explore the flour without gluten (corn flour) and they were so excited to see that it does not bind and stretch like the wheat flour. Amazing! Thanks Chef Li for the caring and thoughtful lessons, and delicious food we created. It made a huge impact on us - all the teachers have vowed to make the noodles at home.


Had such great experiences with Chef Li. I really enjoyed her XiaoLongBao (Soup Dumpling) making and Sichuan Cuisine Classes and learnt some Chinese cooking secrets. I also engaged her for a private event at my home. The food was delicious and healthy - she never uses any MSG or additives.


What a fun filled evening with great food and fun cooking! I engaged Chef Li for a private event at home. All our guests enjoyed learning to make Xiao Long Bao (Soup Dumplings) from scratch by mixing flour, kneading dough, making the wrappers and lots of tiny pleats in beautiful and yummy dumplings (they were almost too beautiful to eat!). They tasted really delicious. Chef Li also prepared a few classic and authentic Chinese appetizers and dishes for us all to share and enjoy around the dining room table. Everyone had lots of fun, it was an evening of learning and bonding and all so wonderfully put together by Chef Li. I highly recommend Chef Li!


Chef Li was excellent. Highly recommend her classes! I had so much fun in her Hand-pulled noodle class. Chef Li is very personable and full of Chinese culinary and cultural knowledge. She is down to earth and a great instructor. I sent my daughter to her another class later. We are so proud that we are able to make those fresh, healthy and delicious noodles at home now!


As a team building exercise we learnt how to make Xiaolongbao (soup dumplings). Thank you Chef Cai Li for providing excellent instructions and for creating a great atmosphere! We really had a good time!


What a great team building experience! Chef Li was an incredible host and great fun working with. She provided simple and clear instructions throughout the class. We were so proud that we were able to make those yummy soup dumplings and her other delicious food at home now! Highly recommend Chef Li for your next team building event!
Other Online Cooking Class Experiences you may like
Can be used for any experience or cookware
Meet your chef
Chef Li
Verified chef
Food safety certified
---
With a solid background in the culinary industry, Chef Li's cooking expertise has taken her around the world. While previously living in Singapore, Chef Li led private and corporate events as a culinary instructor. Now, back in the U.S., she looks forward to sharing her authentic, international cooking styles and techniques. Chef Li prides herself on her ability to make Chinese and Southeast Asian cuisine simple and fun to cook!
Flexible booking: Cancel or reschedule this event's reservation for free up to 48 hours before the event.
This experience is not refundable as it includes a meal kit.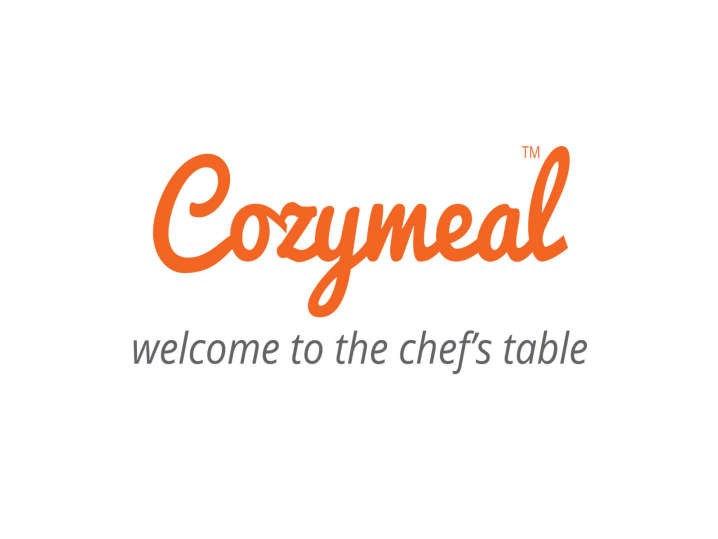 This website uses cookies to enhance user experience and to analyze performance and traffic on our website.
We also share information about your use of our site with our social media, advertising and analytics partners.
This website uses cookies to enhance user experience and to analyze performance and traffic on our website. We also share information about your use of our site with our social media, advertising and analytics partners.
Accept